THE GALAPAGOS ELITE: MEGACATAMARAN
Launched in June 2019, the Galapagos Elite is a luxury motor catamaran operating in the Galapagos Islands. The vessel has become one of our favorites on the islands.
Its cutting-edge design provides smooth, stable, and energy-efficient cruising (2 500-horsepower engines, with a cruising speed of 12 knots).
Galapagos Elite has a length of 123 feet, a beam (width) of 44 feet, and a 6.2 foot draft–shallow enough to allow the vessel to navigate into sheltered bays and closer to the shoreline.
Elite has a dedicated 10-member crew, with an additional cruise director and a naturalist guide. A second guide can be added when the Galapagos Elite is privately chartered.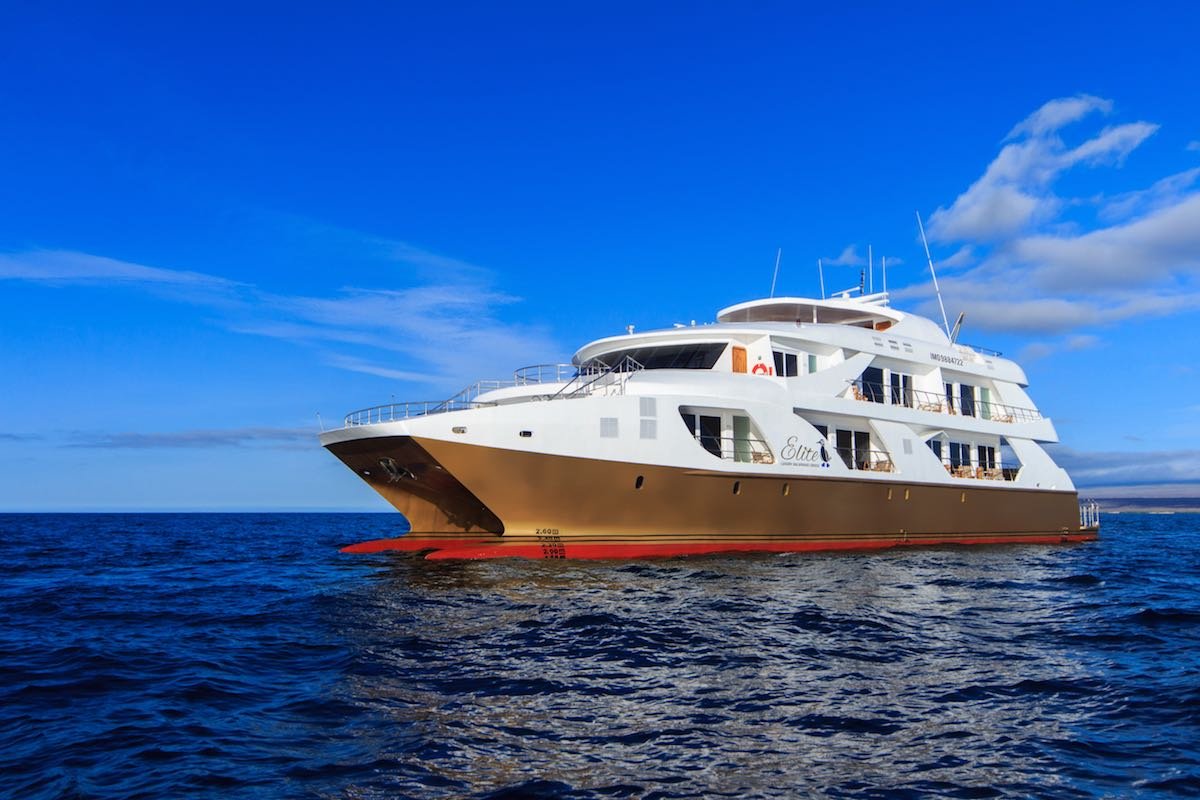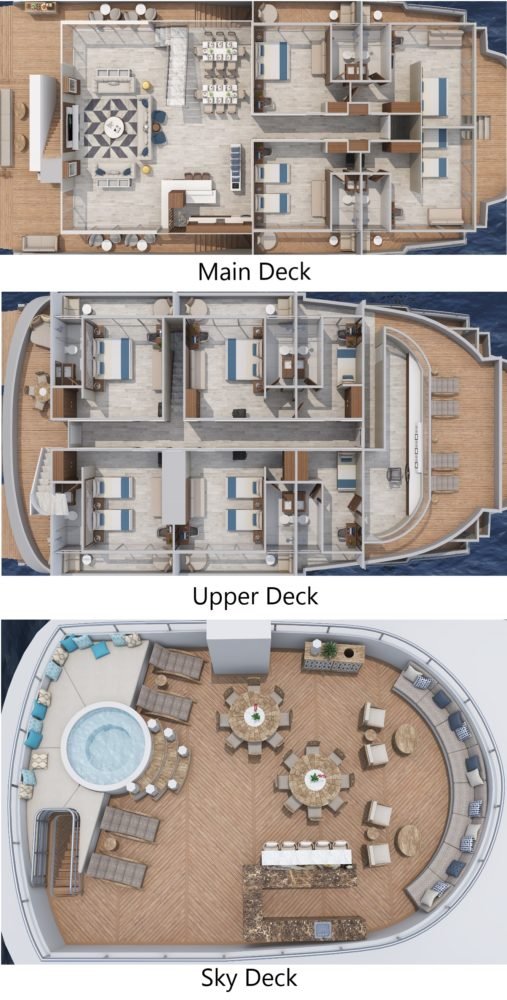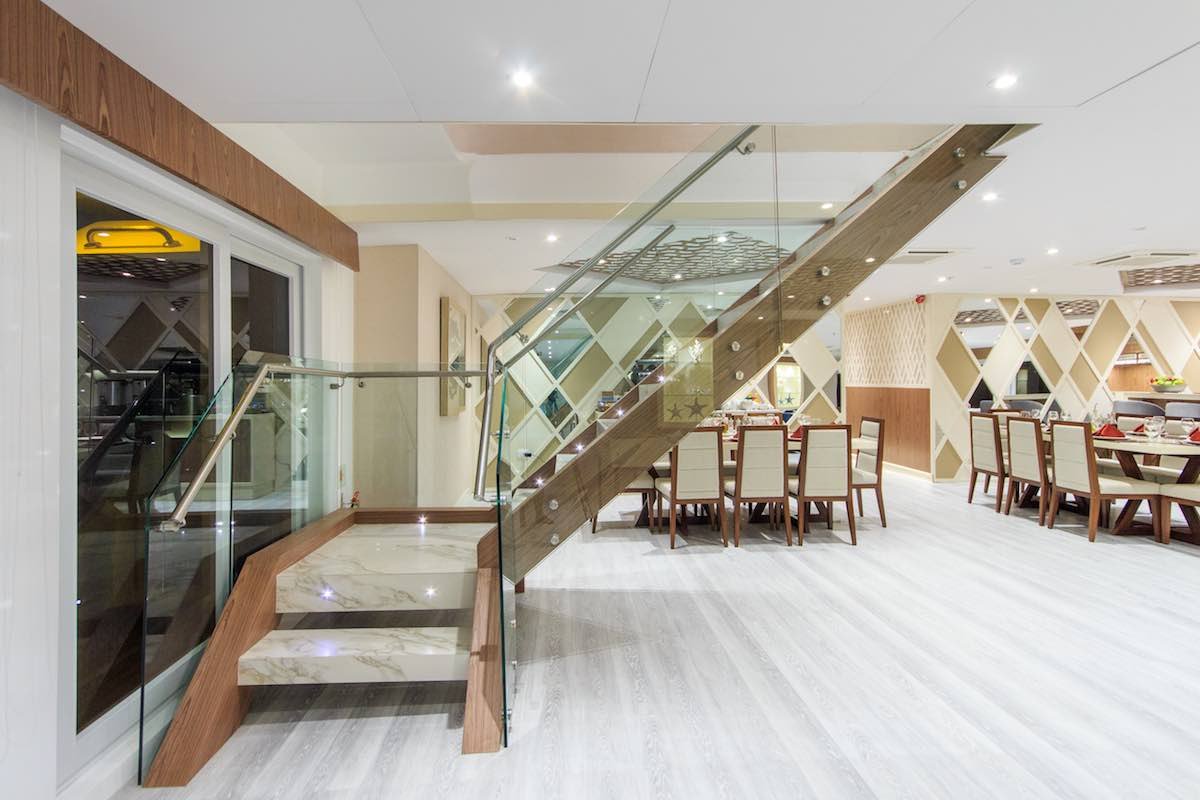 Breakfast and lunch are served buffet-style and a la carte dinner is served in the al fresco dining area. Meals can be adapted to meet special dietary considerations.
Among The Elite's amenities are a lounge, bar, salon, sky deck, other indoor and outdoor social areas, whirlpool hot tub, and 180-degree panoramic views.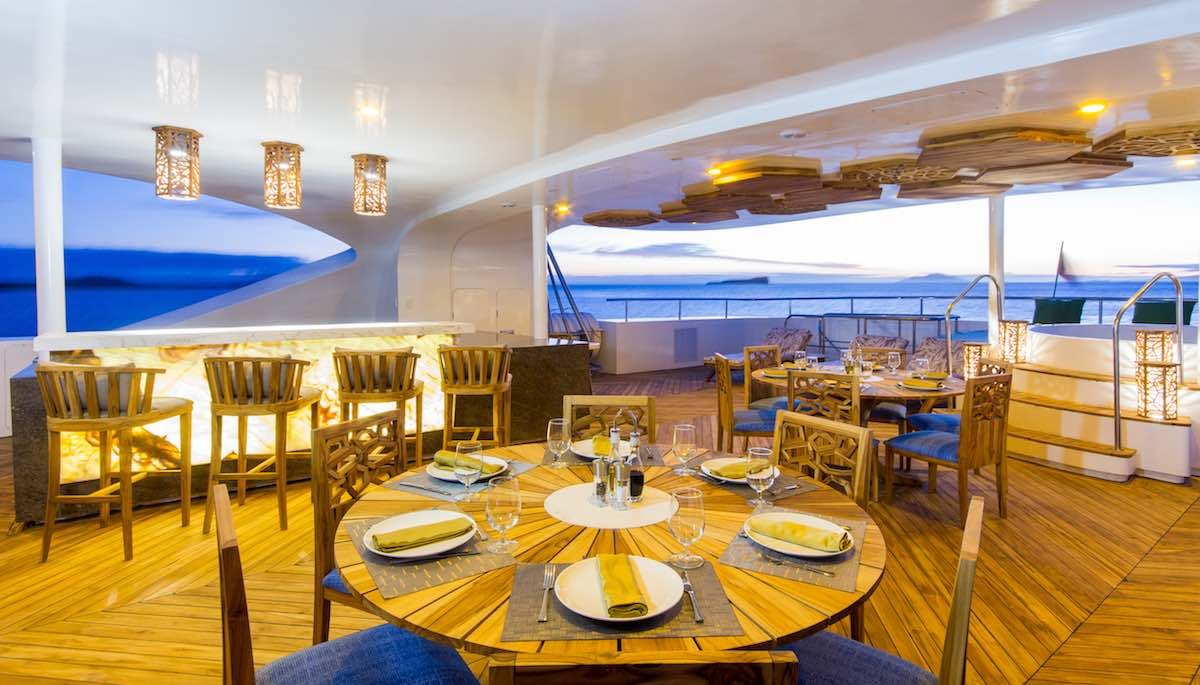 Elite Cabin Options
The Galapagos Elite has capacity for 16 guests:
4 Golden Suites on the main deck (double-occupancy, estimated 376 square feet each)
4 Golden Suites on the upper deck (double-occupancy, estimated 398 square feet each)
Another single-occupancy cabin on the upper deck (estimated 182 square feet; for staff or an additional guide).
Adjoining (inter-connected) suites are available on both the main and upper decks.
The Galapagos Elite's Golden Suites have panoramic ocean views, outdoor balconies, individual climate controls, large private bathrooms, storage space, and either two twin beds or one king-size bed.
Elite Itineraries
The Galapagos Elite offers 3, 4 and 7-night cruise itineraries. Charter itineraries are also available.
Expert naturalist guides (1 per 16 guests) lead hiking, kayaking, snorkeling and wildlife observation excursions.
SAMPLE 4-NIGHT GALAPAGOS ELITE CRUISE:
Tuesday: Arrival at Baltra airport and transfer to yacht; in the afternoon visit Charles Darwin Station
Wednesday: Arrival at Prince Philip's Steps/El Barranco, Genovesa Island; in the afternoon visit Darwin Bay and snorkel
Thursday: Arrival at Buccaneer Cove and Espumilla Beach, Santiago; in the afternoon visit Egas Port
Friday: Arrival at Bachas Beach, Santa Cruz; in the afternoon visit Twins and Santa Cruz Highlands
Saturday: Arrival at Kicker Rock, San Cristobal; in the afternoon transfer to San Cristobal Airport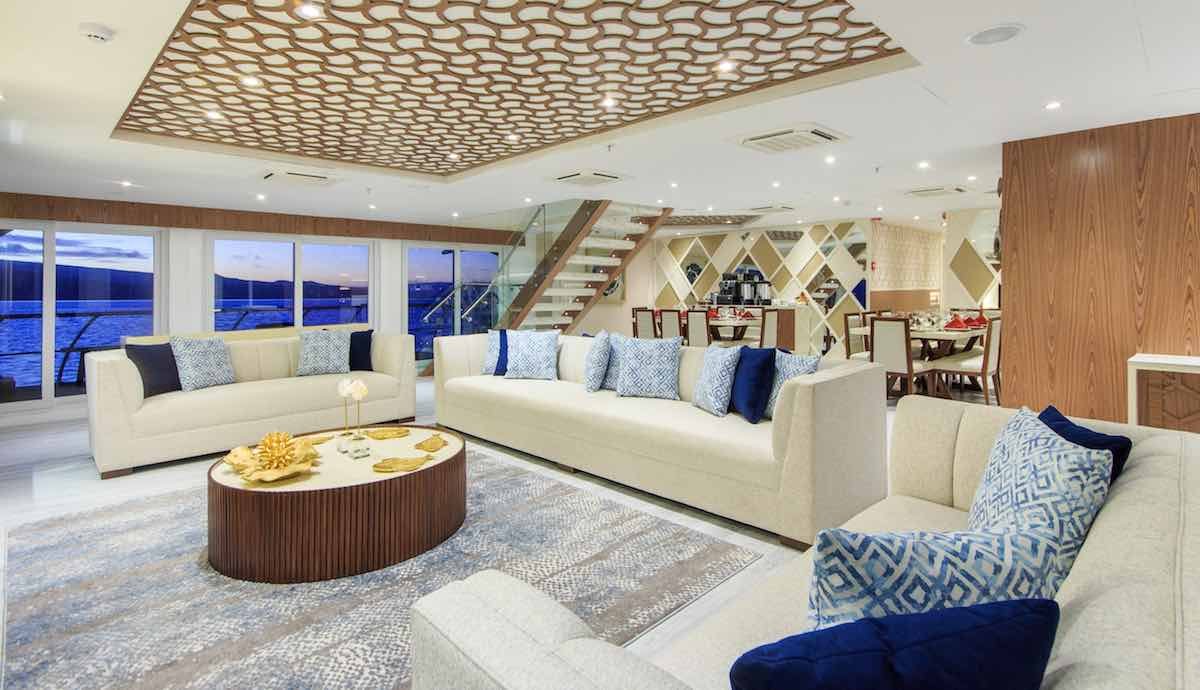 Elite Technical Specifications
Year of Construction: 2019
Type: Motor Catamaran
Length: 123 feet
Max Speed: 12 knots
Capacity: 16 passengers, 10 crew members + 1 cruise officer + 1 bilingual guide
For more information on group-basis Galapagos cruises and yacht charters, check out LANDED's free guide.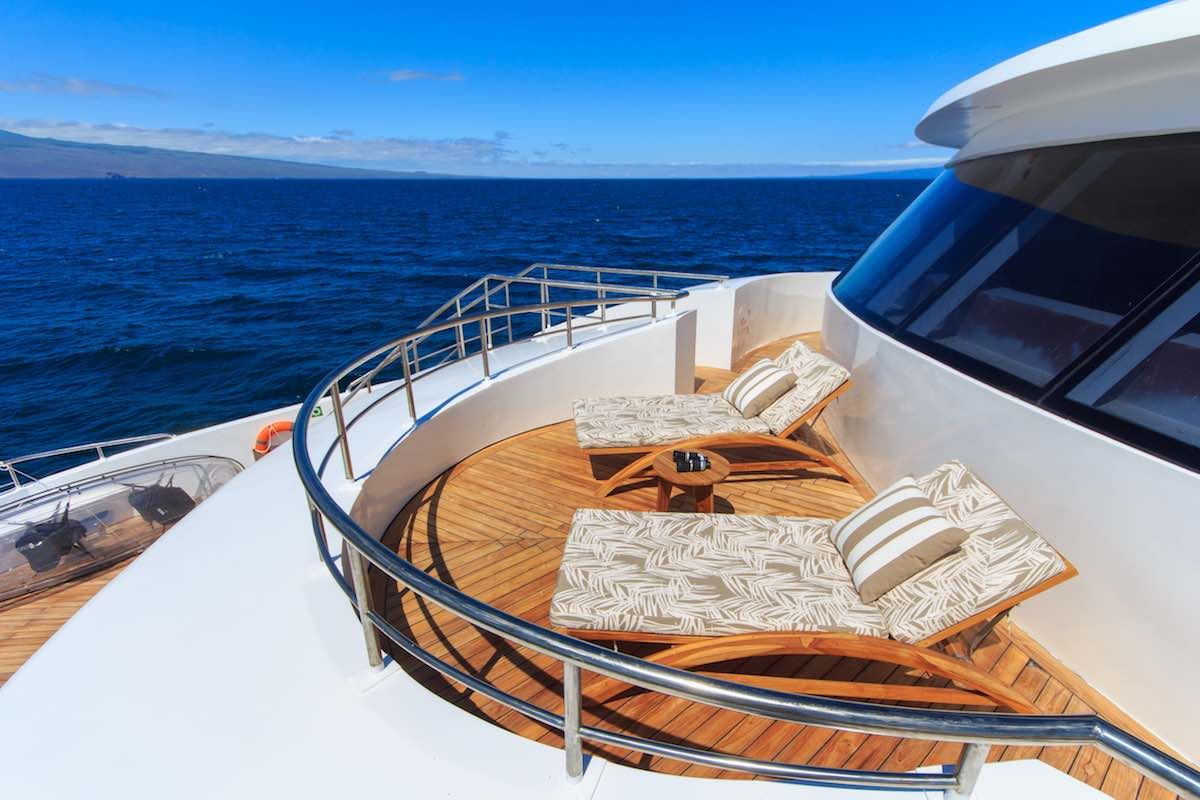 LANDED has a direct contract with the Galapagos Elite; we book individual cabins as well as private charters. We can also arrange air travel, touring, and accommodations in mainland Ecuador. Speak with one of our expert travel planners today at 801.582.2100. We'll take care of the details.