Southern Nicoya: Pura Vida
Due to its isolation, the Southern Nicoya has only recently come to the attention of foreign vacationers.
That anonymity has played a significant role in shaping the region's unique appeal; this is the coastal Costa Rica of the past.
The brown sugar beaches at Tambor, Santa Teresa and Hermosa are rarely crowded.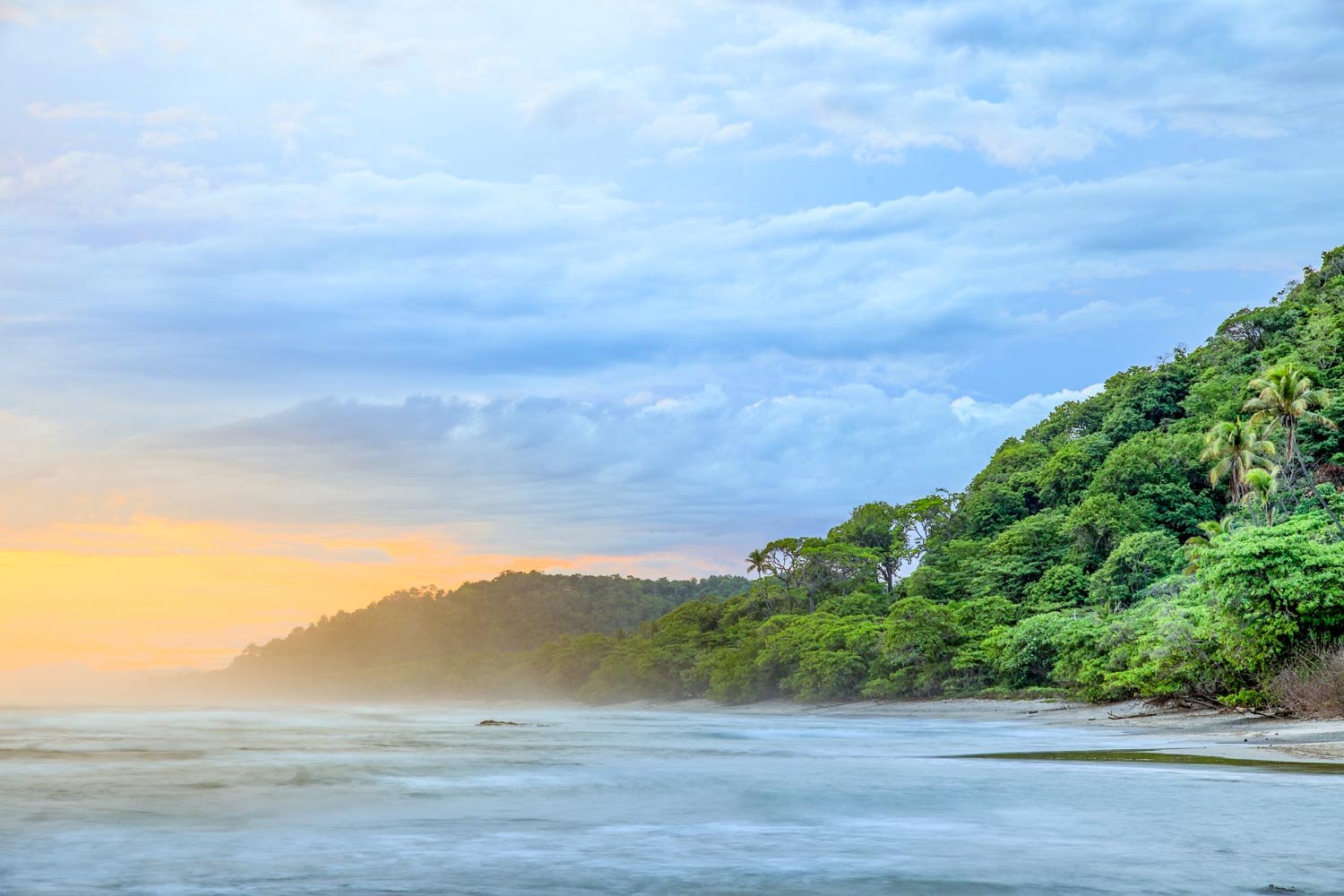 Yoga, Surfing, Fishing, and Hiking
Morning yoga and wave sessions might be followed by a hammock nap, waterfall hike, or a sport fishing charter.
Reserva Absoluta Cabo Blanco—the very tip of the Nicoya Peninsula—is a four-square-mile "absolute" reserve that's generally off-limits.
Visitors are permitted to enter the eastern part of the tropical forests–habitat for several species of monkeys, anteaters, and coatis.
Birdwatching & Beaches
Refugio Nacional de Vida Silvestre Curú is a 210-acre reserve, protecting five distinct habitats.
Among the refuge's residents are three types of monkeys, agoutis, sloths, and over 200 species of birds.
Three beaches—nesting sites for Hawksbill and Olive Ridley turtles—line the coast.
Isla Tortuga
Isla Tortuga, located just two miles southeast of Curú, is a privately-owned island preserve, rimmed by white beaches and coconut palms.
Catamaran day trips to the island often include dolphin and whale sightings.
The Southern Nicoya can be reached by air or road.
Flights to the airfield south of Tambor arrive from San Jose and Liberia. Another option is driving to Puntarenas and taking the ferry to Paquera.
Thinking of visiting the Southern Nicoya? At LANDED, each travel request is personal. After all, you're trusting us with your most precious asset—free time with the people you care about. By getting to know you, we'll create the most memorable, most exceptional trip of your life. Call us today at 801.582.2100. Dream big. We've got you.
"Adopt the pace of nature: her secret is patience."
CASA CHAMELEON AT MAL PAIS
SAN JOSE & THE CENTRAL VALLEY