EcoCamp Patagonia
EcoCamp Patagonia is a sustainable, all-dome hotel within the limits of Chile's Torres del Paine National Park.
The camp's facilities include a main dome, a yoga & wellness dome, and four categories of geodesic-dome rooms. The structures are linked by an elevated wooden boardwalk.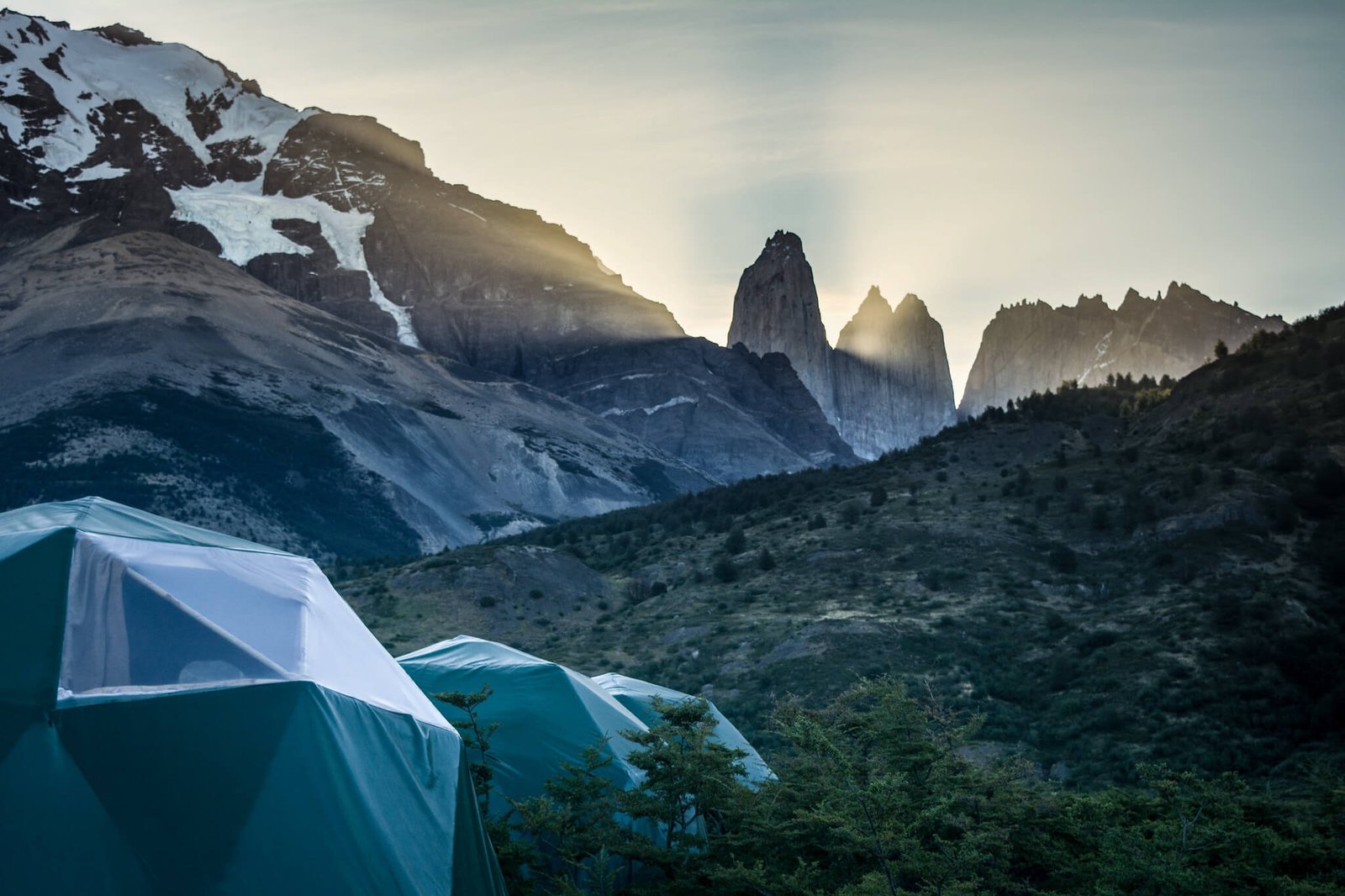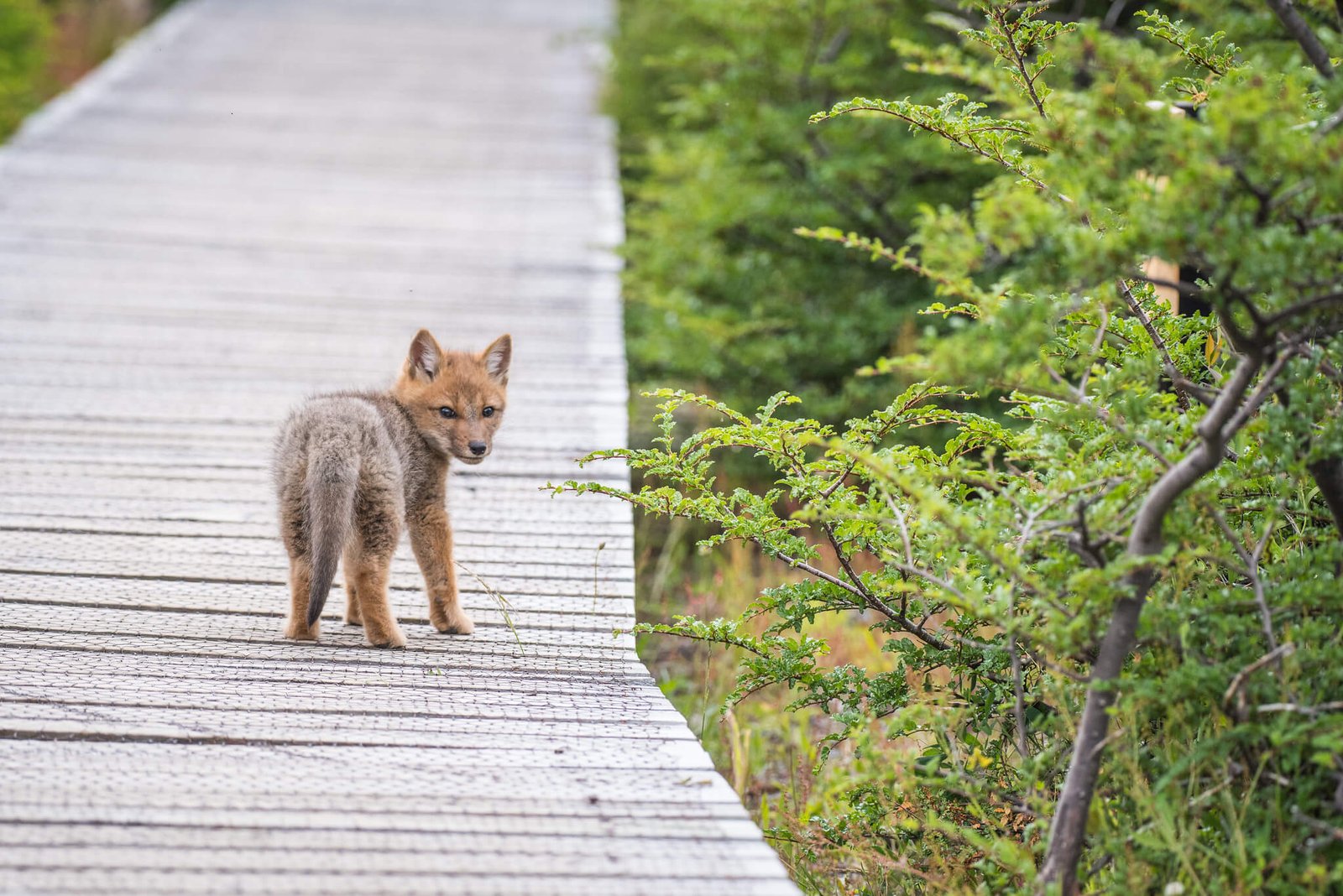 Programs at EcoCamp Patagonia include accommodation; ground transportation (private or shared depending on each itinerary, or bus tickets for guests arriving or departing from Calafate, Argentina); three meals daily; guided excursions in the company of other guests; and Torres del Paine National Park entrance fees.
[toc]
Sustainability
EcoCamp Patagonia has earned a reputation for eco-friendly policies, innovative use of green technology, and leadership in environmentally responsible travel. Apart from the structures' low impact design, EcoCamp Patagonia's staff seeks to raise awareness and educate travelers on ways to care for the surrounding environment. EcoCamp Patagonia also collaborates with the local community to creating opportunities and preserve Patagonia's indigenous roots and distinct cultures.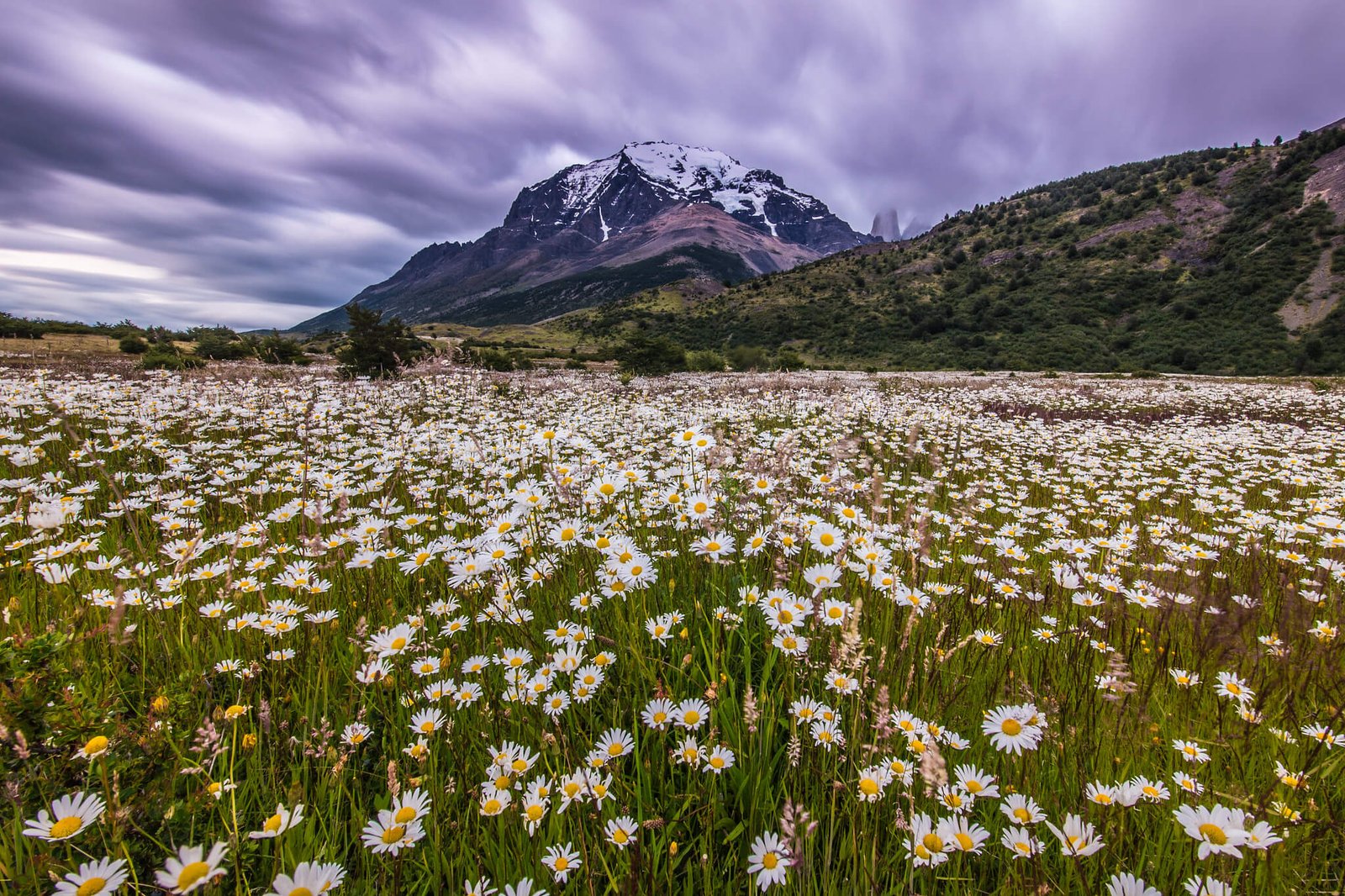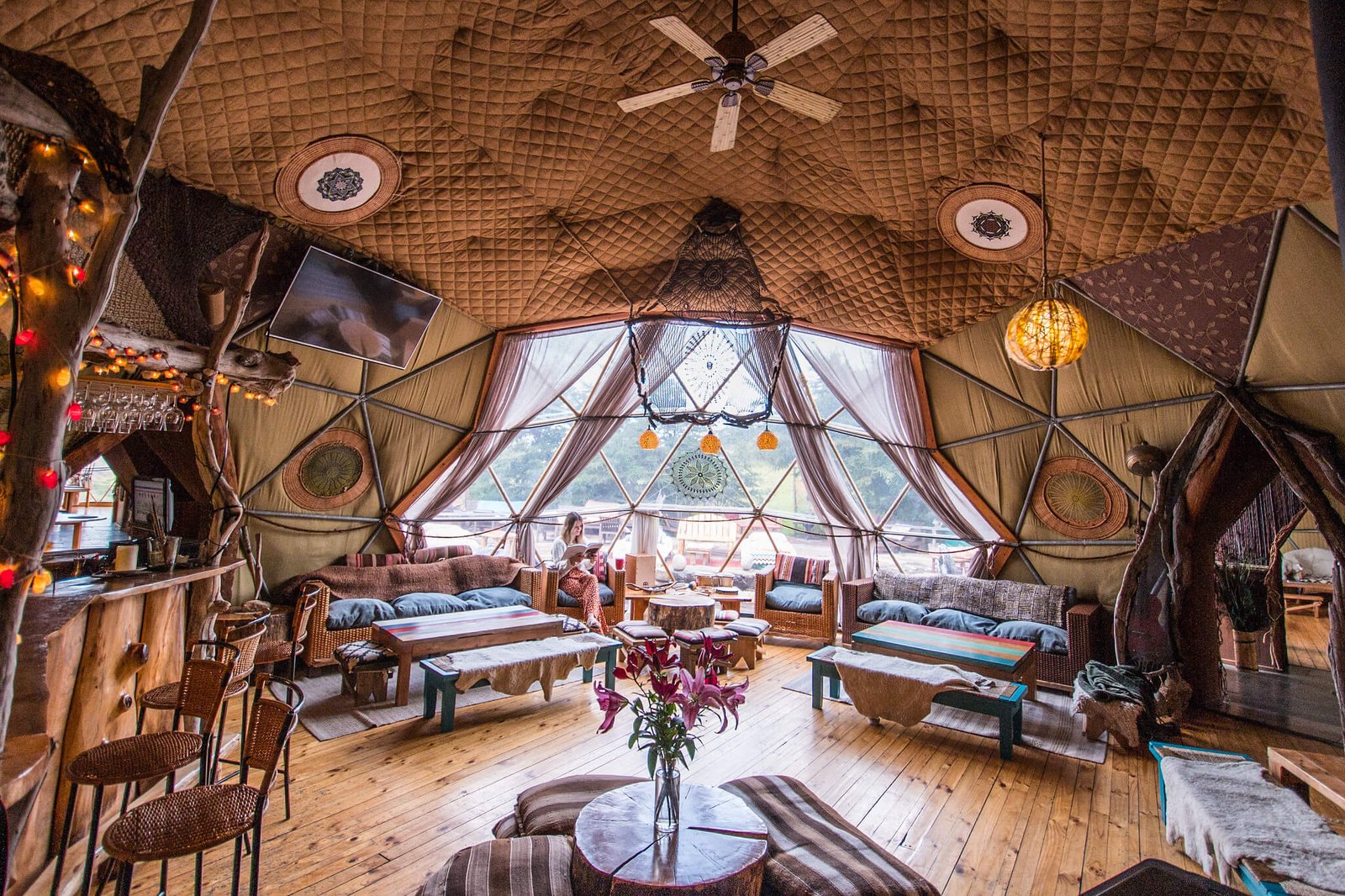 Community Domes
Community Domes at EcoCamp Patagonia provide a meeting place for travelers. These domes feature a dining room with communal tables and a bar. The camp also features a library and a boutique offering locally-made products.
Breakfast and dinner are held in the dining room, where you'll prepare your daily lunch boxes for excursions. Dinners are multi-course, and feature fresh local ingredients. The bar offers Patagonian cocktails and local craft beers.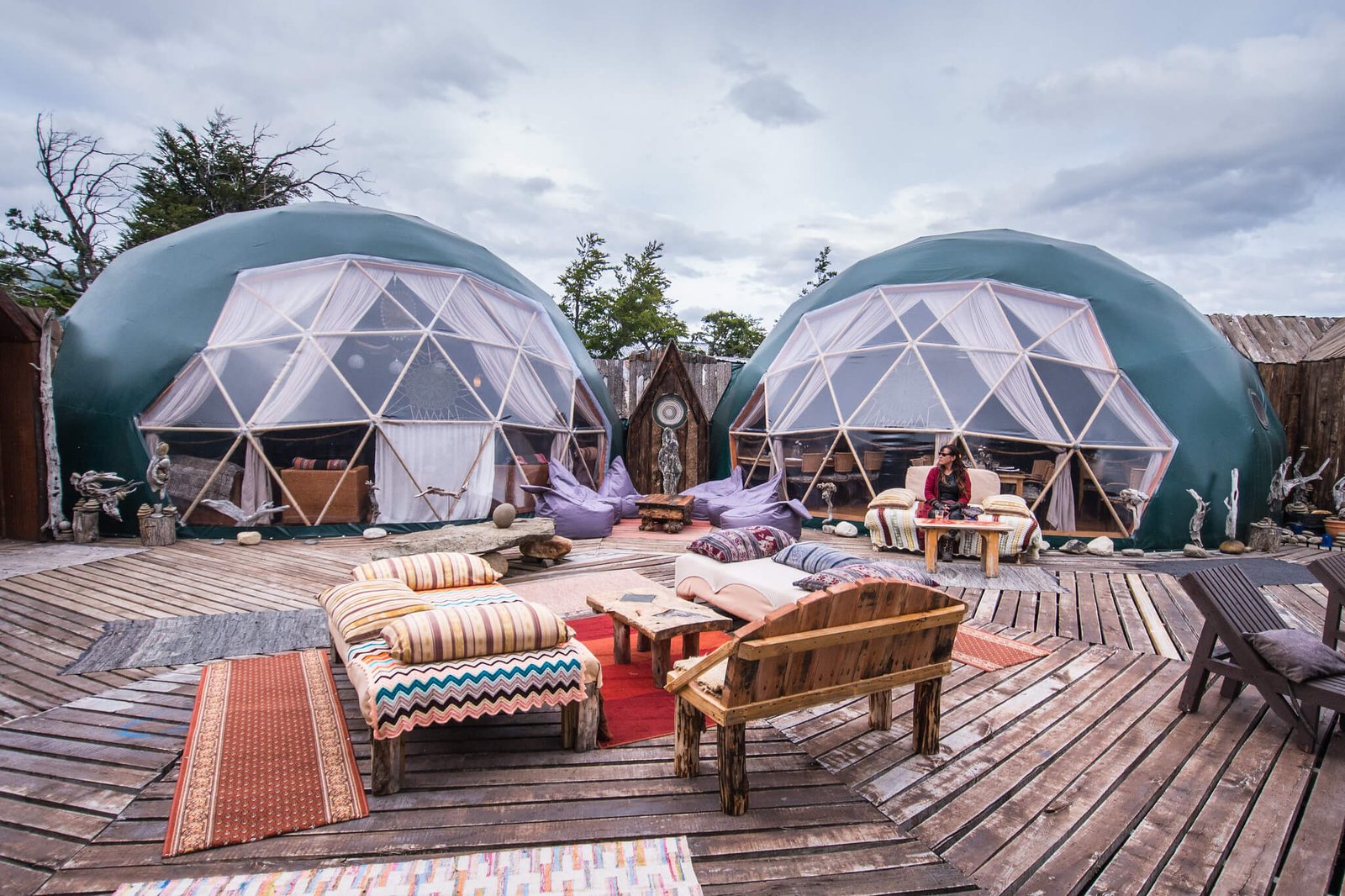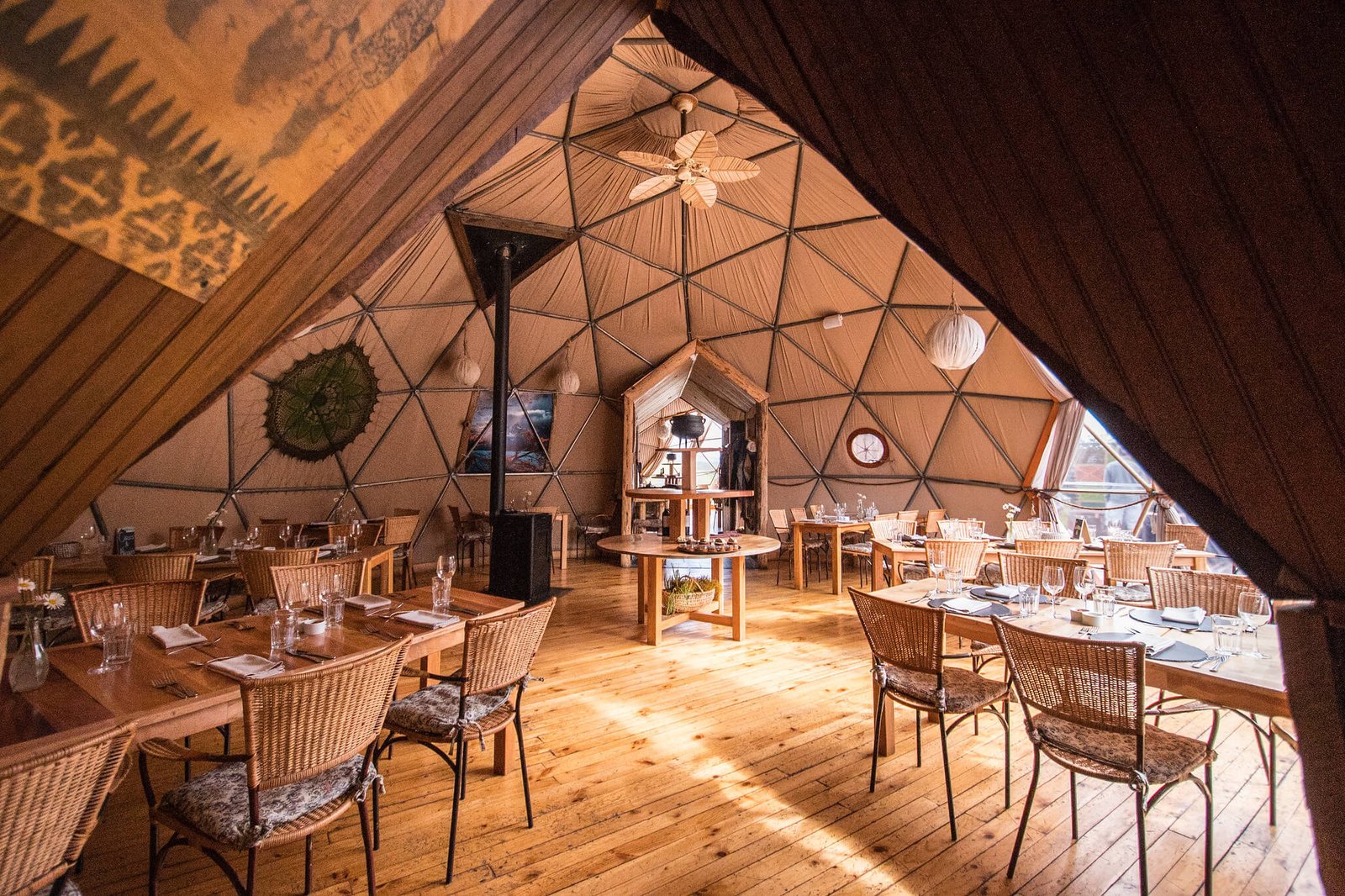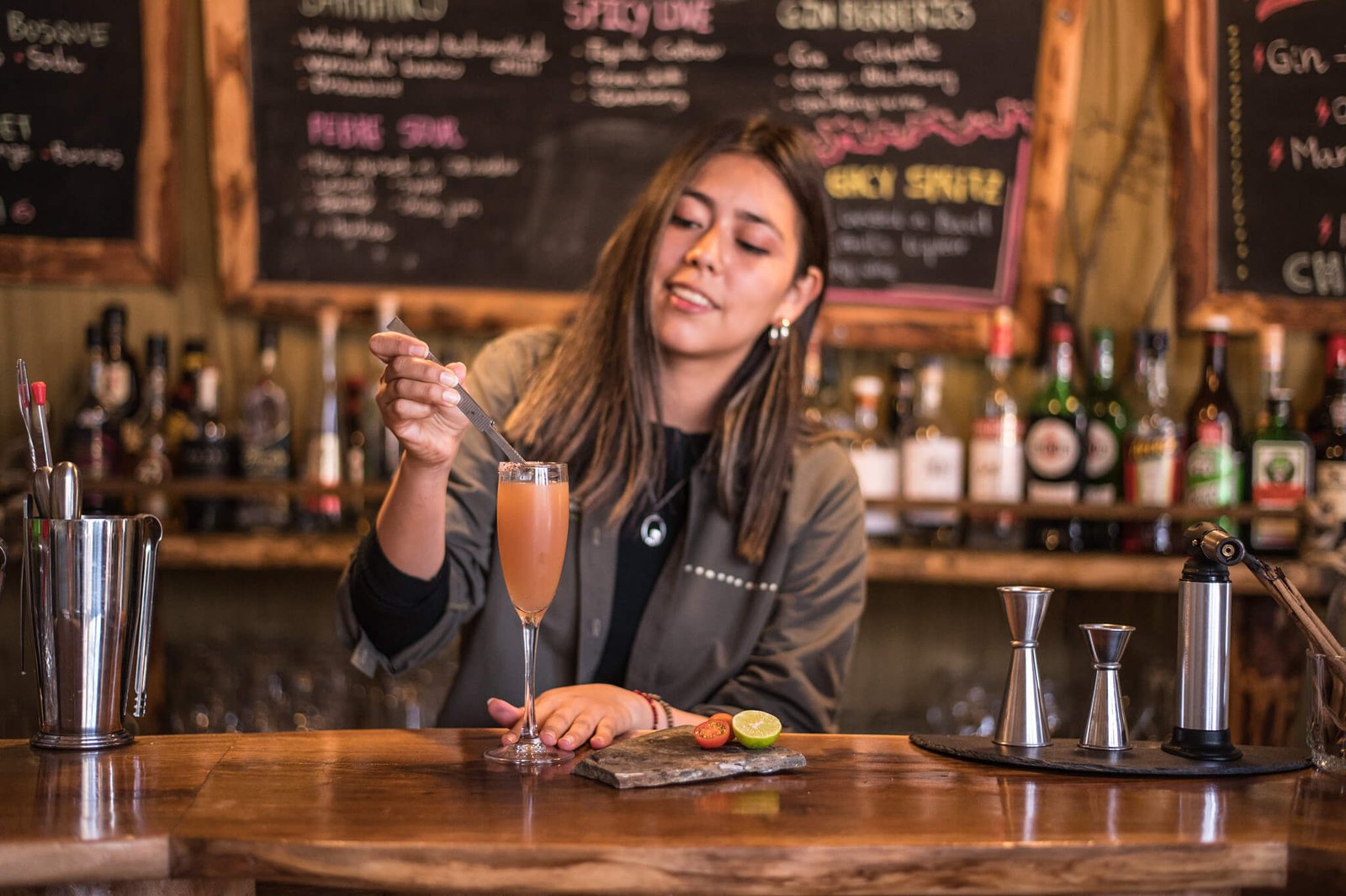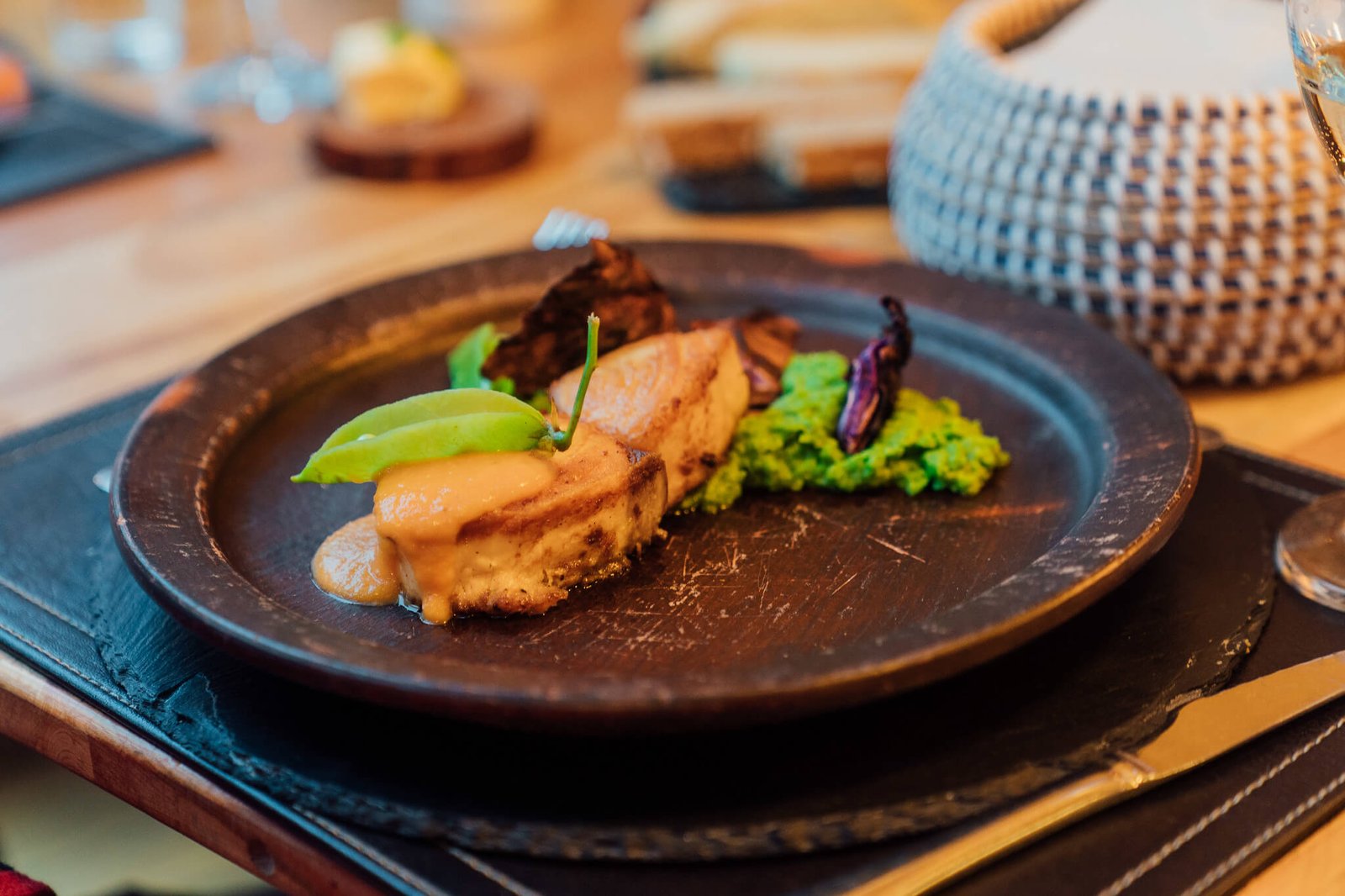 EcoCamp's Yoga Dome overlooks the Patagonian pampas. Yoga classes are offered twice daily.
Man Keokén is the camp's massage room. Relaxation, deep tissue, and muscle point massages are offered, in combination with natural oils and hot stones. Massages come at an additional cost.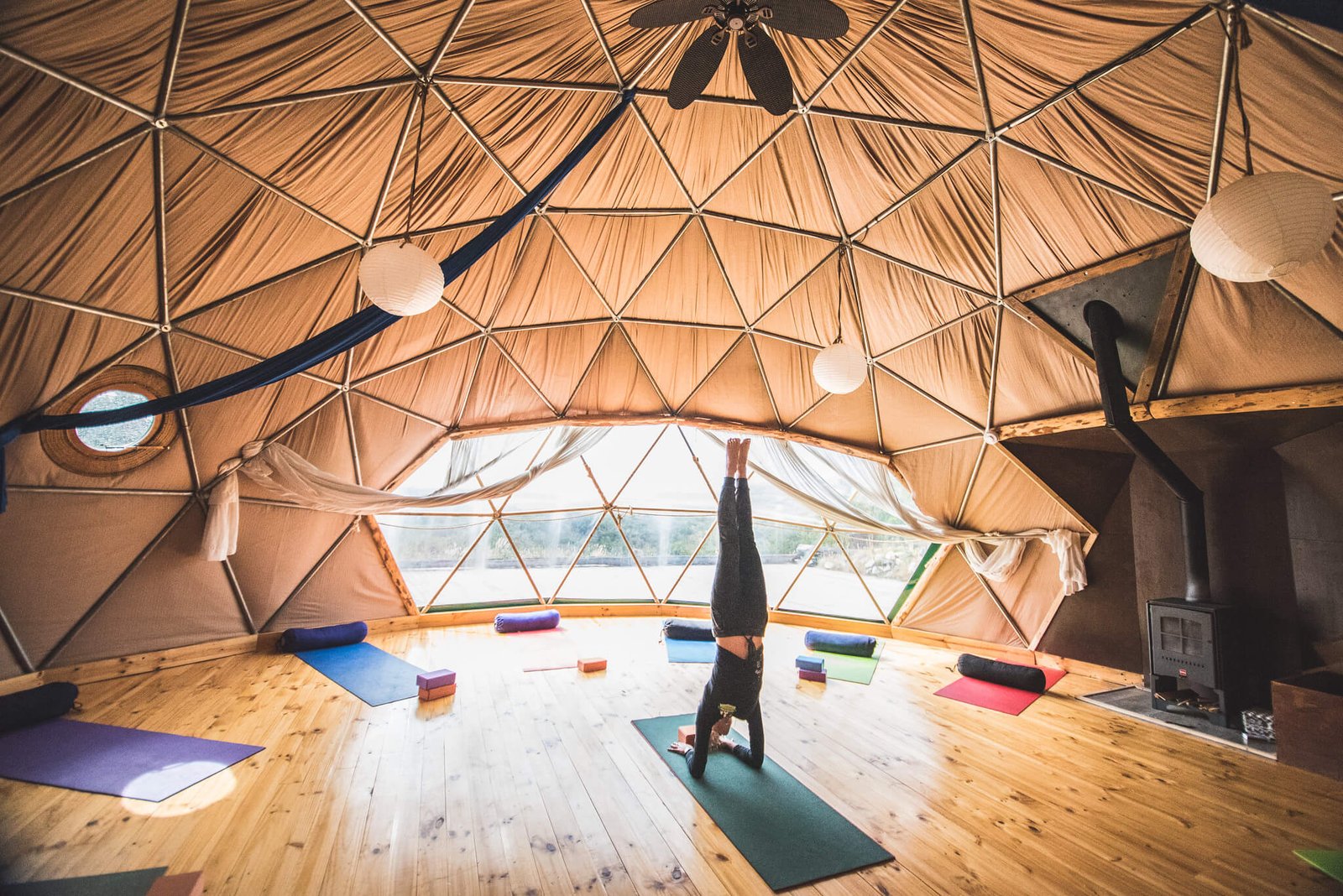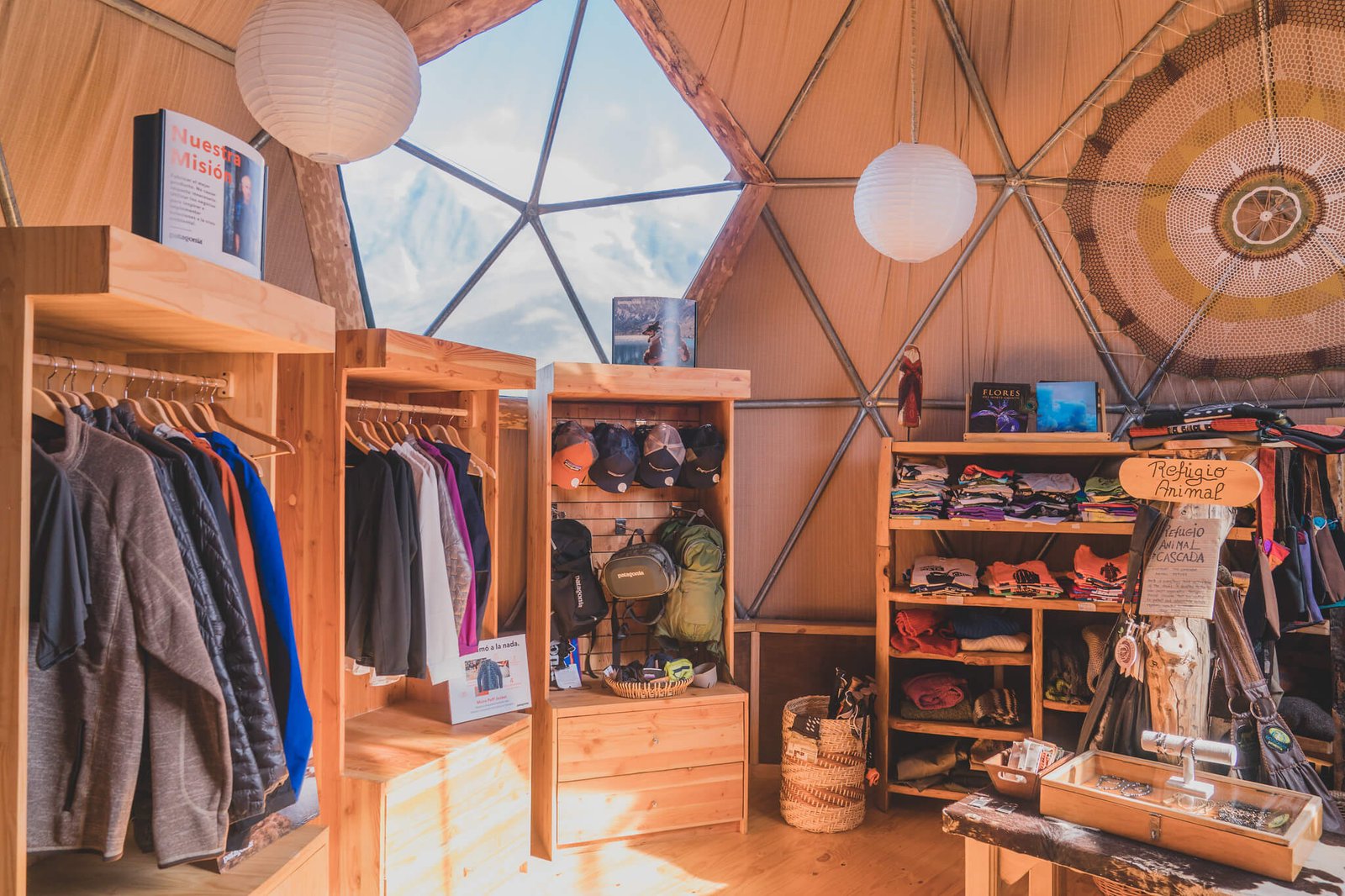 Accommodations
The four dome categories at EcoCamp Patagonia are all furnished with locally-made furniture and Patagonian style. Electricity is very limited inside the domes; hairdryers are not permitted, but laptops and cameras can be charged.
Standard Dome
The Standard Domes measure approximately 105 square feet and are furnished with a queen-size bed. These domes feature a security box and a skylight. Standard Domes do not have heating or electricty. Bathrooms are shared with other domes and utilize composting toilets.
Superior Dome
Superior Domes measure approximately 250 square feet and are furnished with either a queen-size bed or two twin-sized beds. These domes are equipped a propane heater, a private bathroom with composting toilet, and a security box.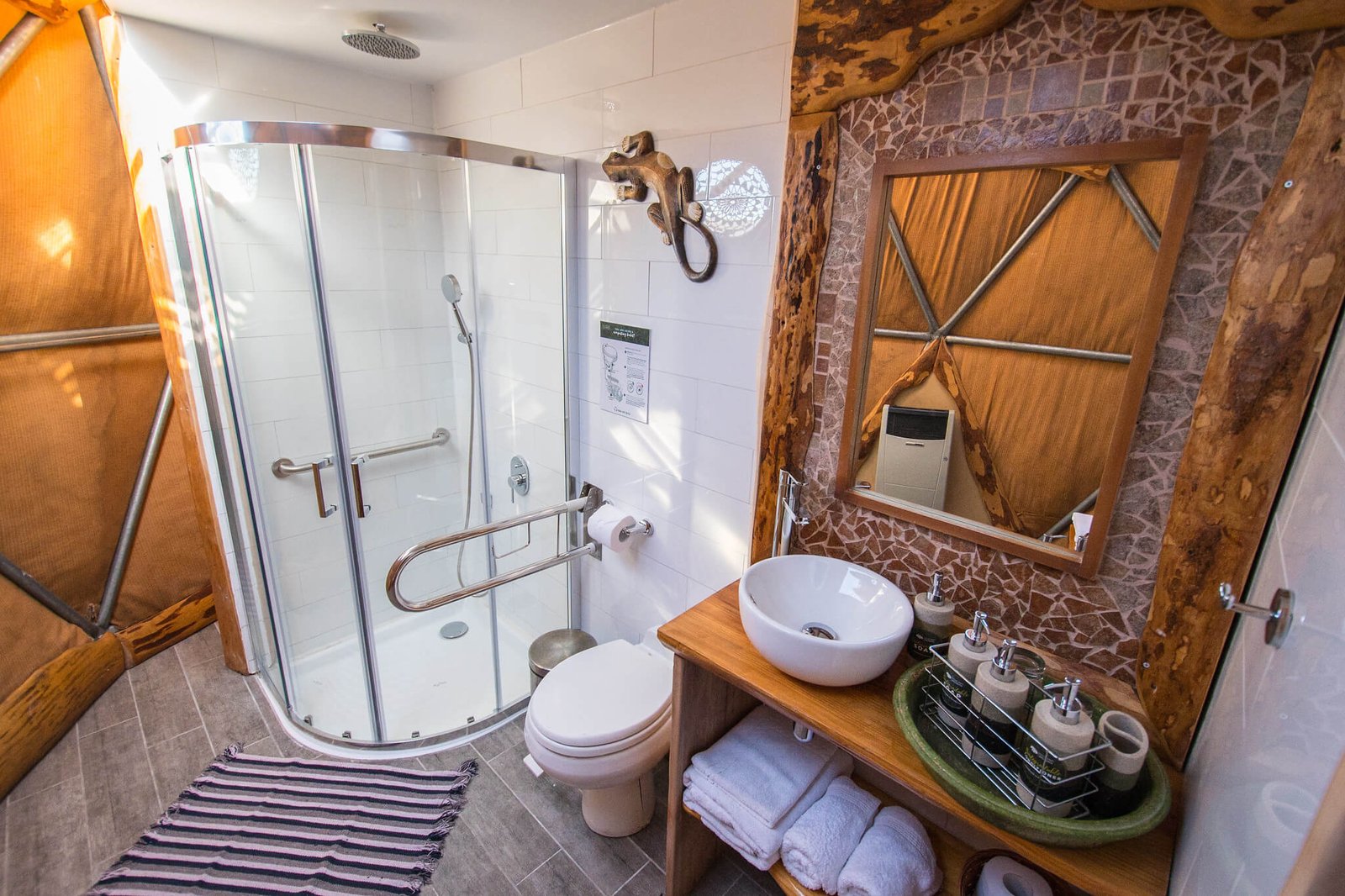 Suite Dome
Suite Domes measure approximtely 300 square feet and are the most popular choice at EcoCamp Patagonia. These domes are furnished with either a queen-size bed or two twin-sized beds, a small sitting area, a private bathroom with composting toilet, low-emission wood stove, and security box.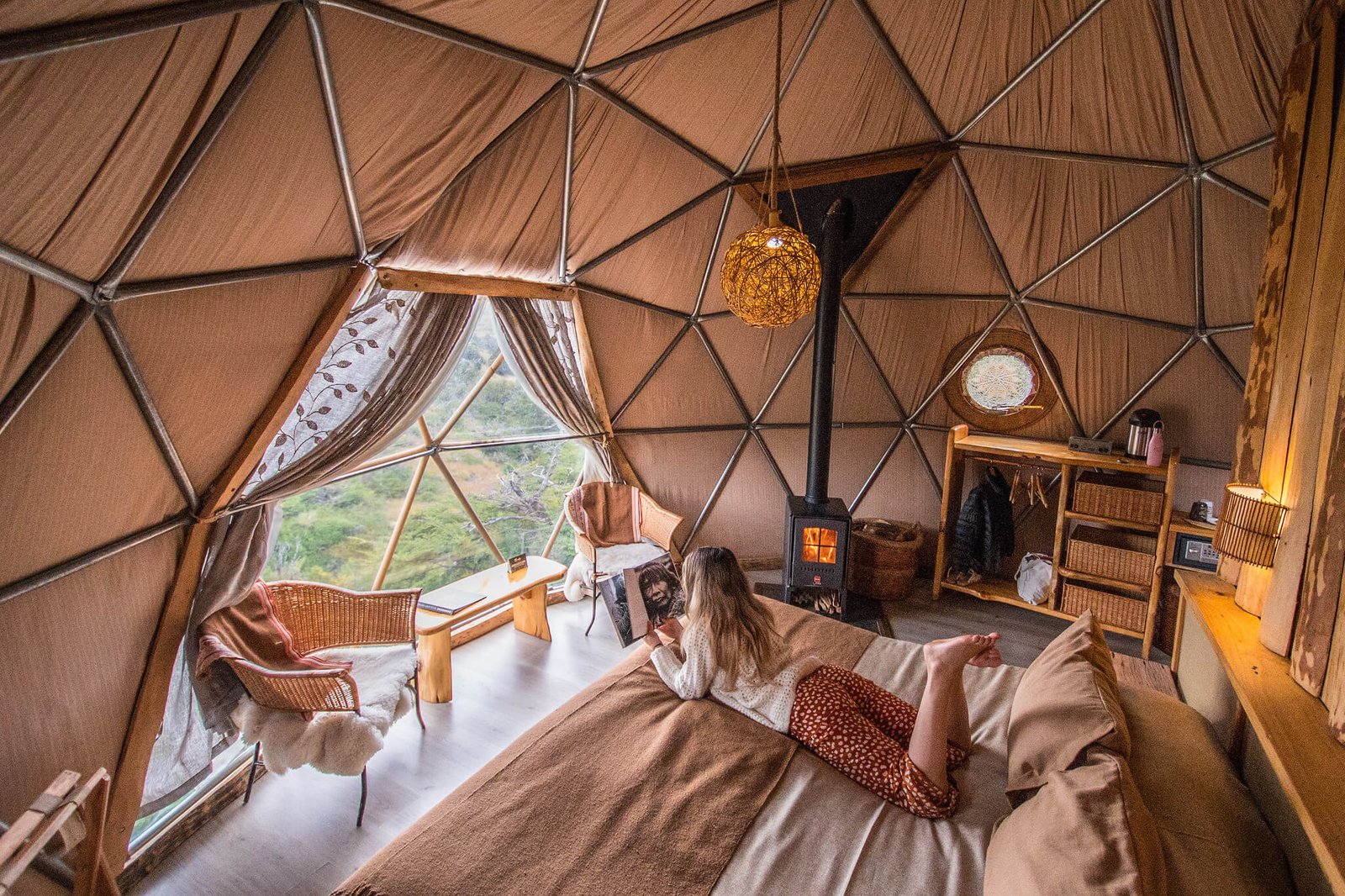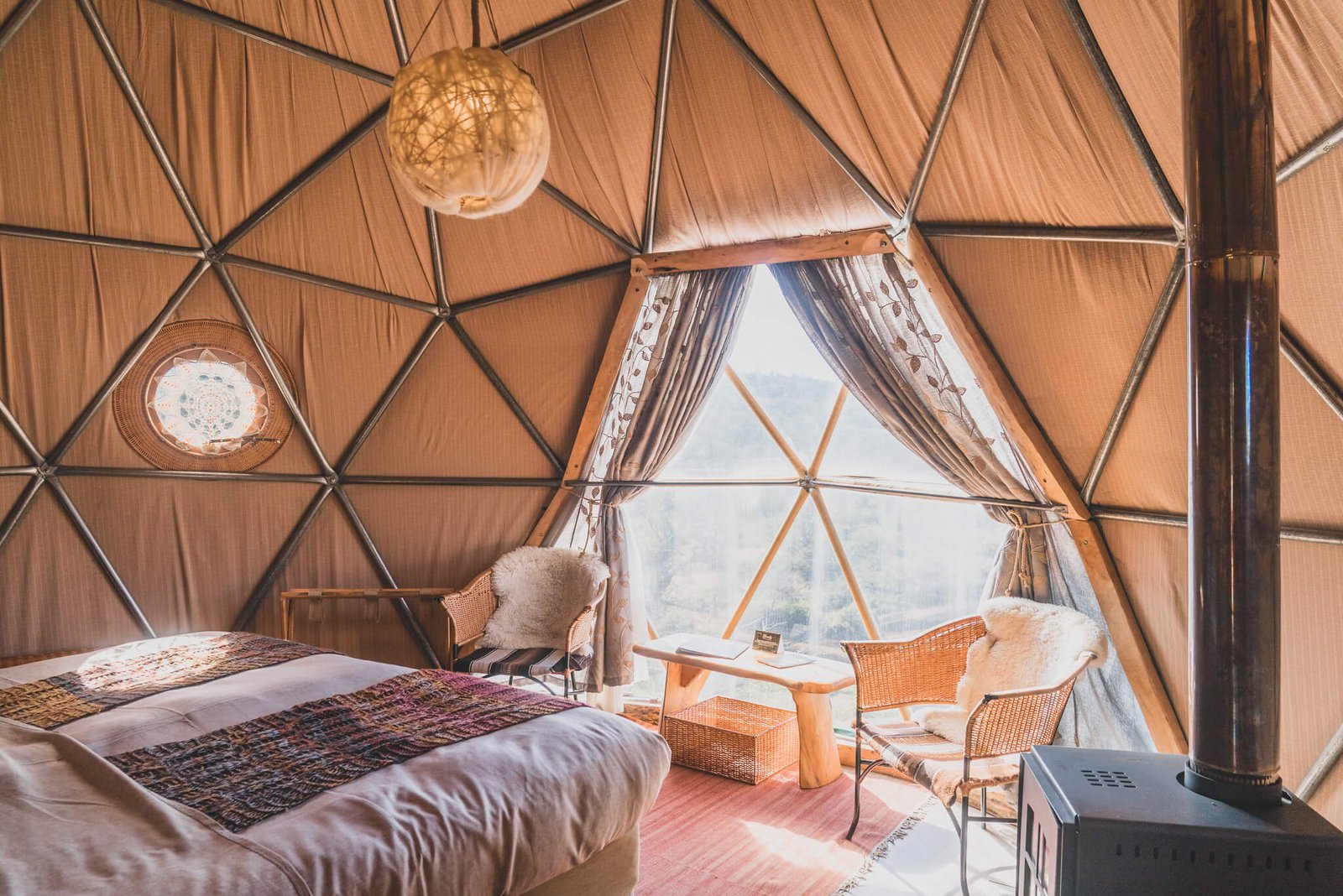 Suite Dome Loft 
These domes measure approximately 400 square feet and can accommodate up to four guests. With a second floor, these are furnished with a queen-size bed and two twin-sized beds.
Suite Loft Domes feature a low-emission wood stove, private terrace, security box, and private bathroom with composting toilet.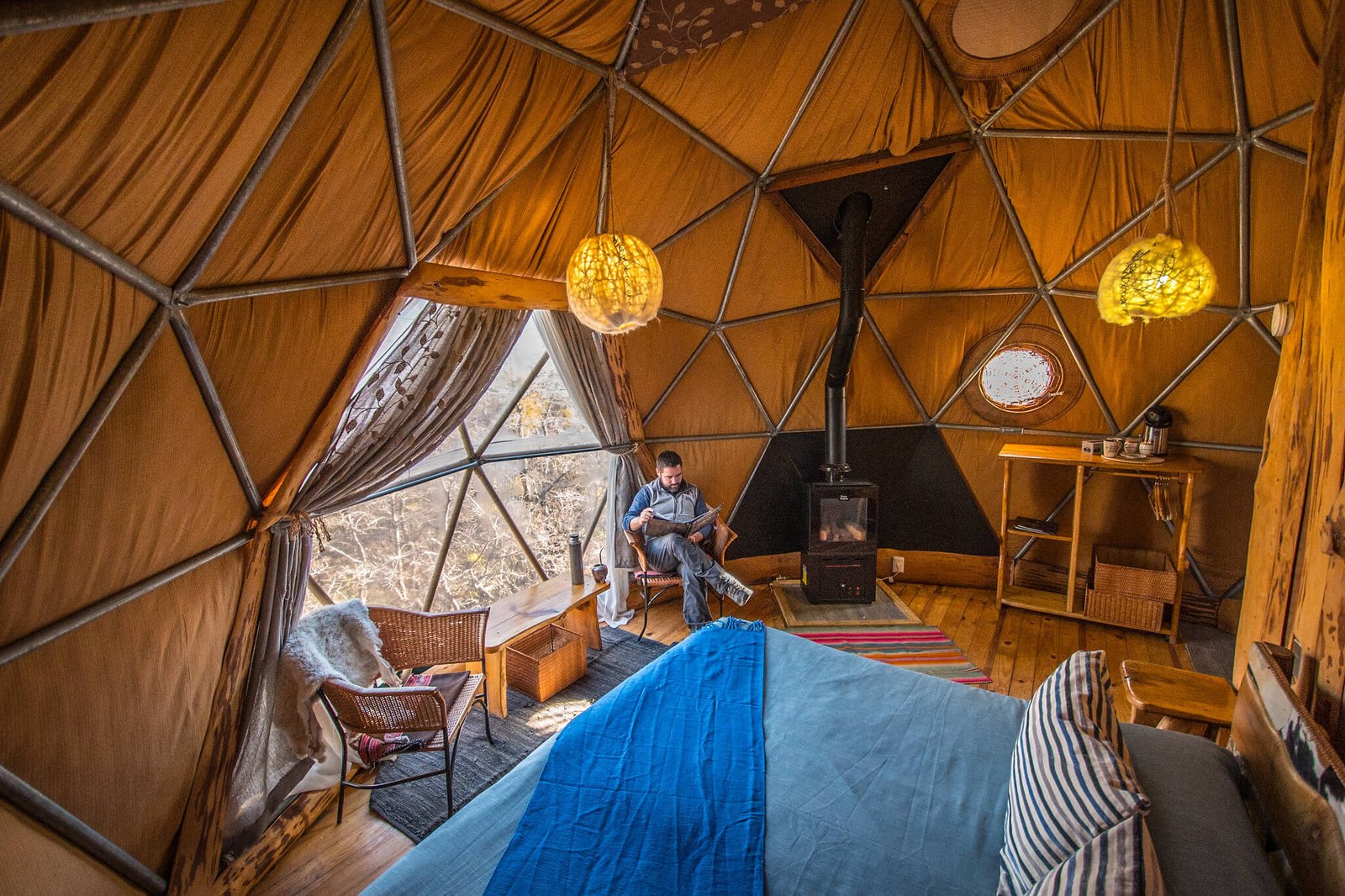 Adventures
The camp offers all-inclusive programs to the W-trek, multi-sport excursions, and wildlife watching. Options include:
7 Day W Trek
5 Day Short W Trek
Ecocamp Patagonia Wildlife Safari
Patagonia Puma Tracking
Multi Sport Adventures
The camp's list of excursions includes hiking, trekking, mountain biking, horseback riding, and kayak options, each graded by level of activity / difficulty.
Multiday treks may include one or two nights at mountain refugios along the trail. Sleeping bags will be provided for the refugios if needed. Trasportation for your luggage within the park is included (while trekking you will carry just your day pack).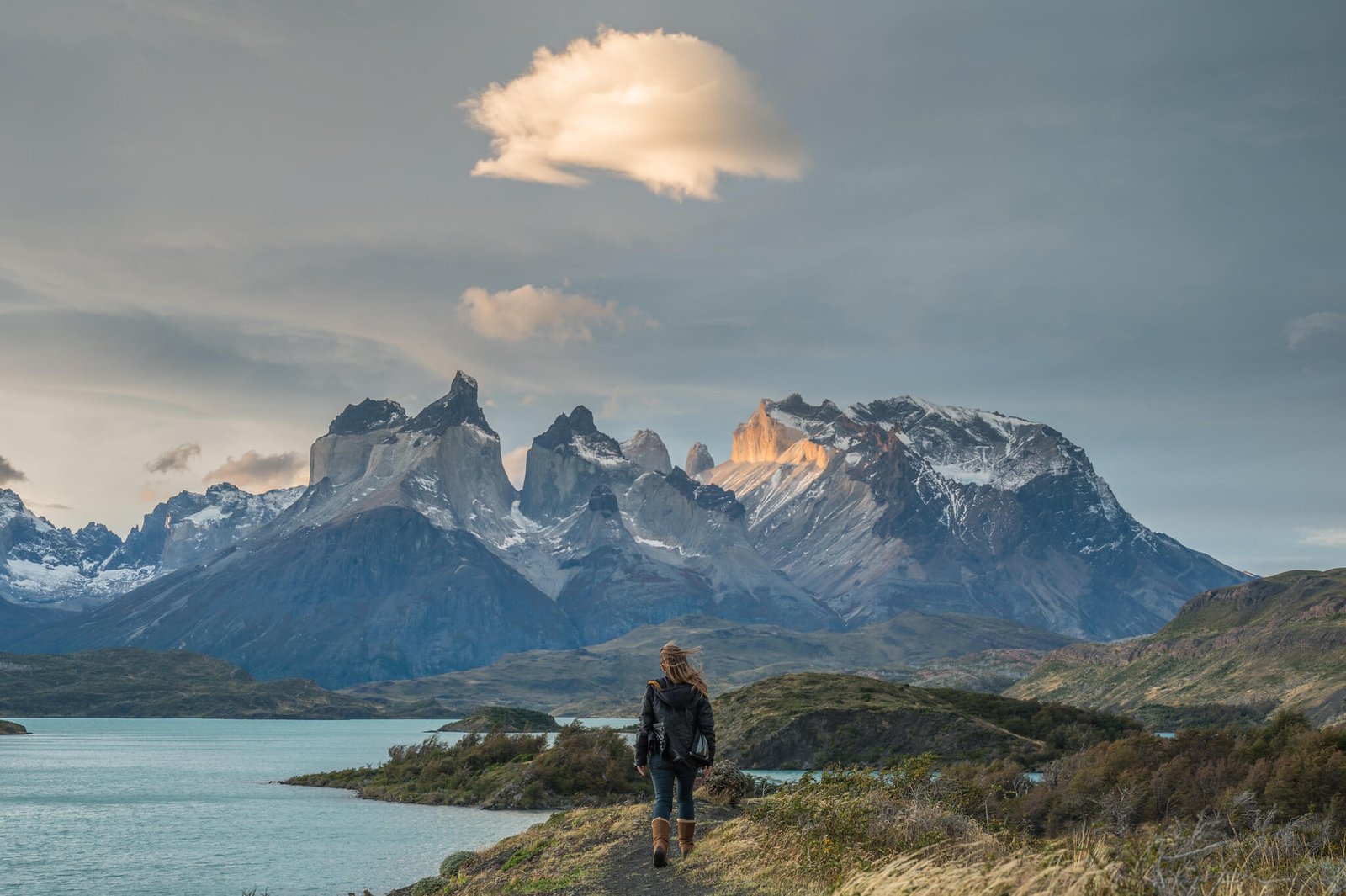 ARE YOU CONSIDERING A STAY AT ECOCAMP PATAGONIA? LANDED PROVIDES PERSONALIZED, CUSTOM TRAVEL WITHIN CENTRAL AMERICA, SOUTH AMERICA, AND THE ANTARCTIC. WE'LL CREATE A UNIQUE ITINERARY PLAN TAILORED TO YOUR INTERESTS AND DREAMS. EXPERIENCE THE TRIP OF A LIFETIME. SPEAK WITH ONE OF OUR EXPERT TRAVEL PLANNERS TODAY AT 801.582.2100.