El Mangroove
Located in the sunny Gulf of Papagayo, on the northern Pacific Coastline of Guanacaste, El Mangroove is the closest beach resort to an international airport within Costa Rica–just 20 minutes from touchdown to sand.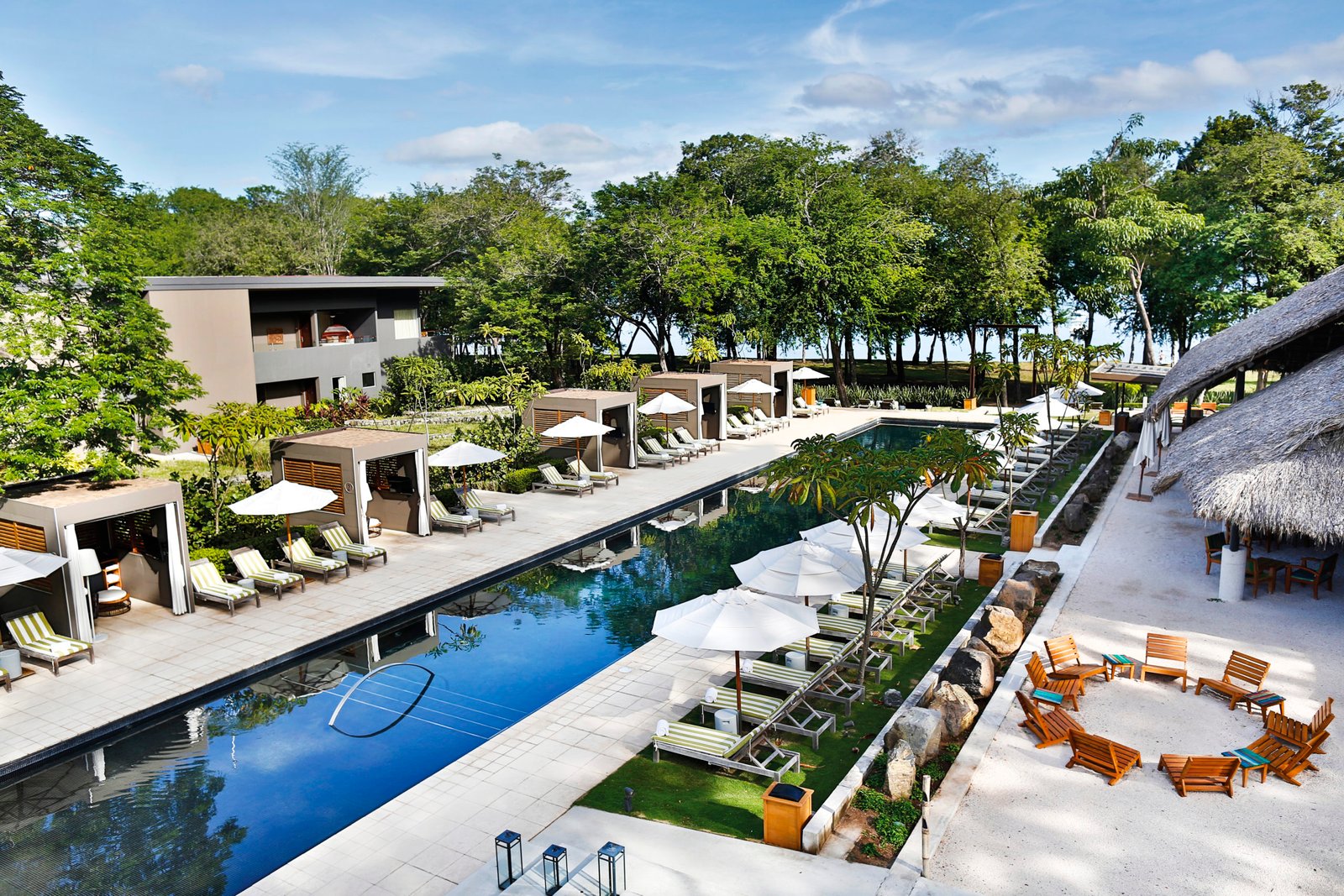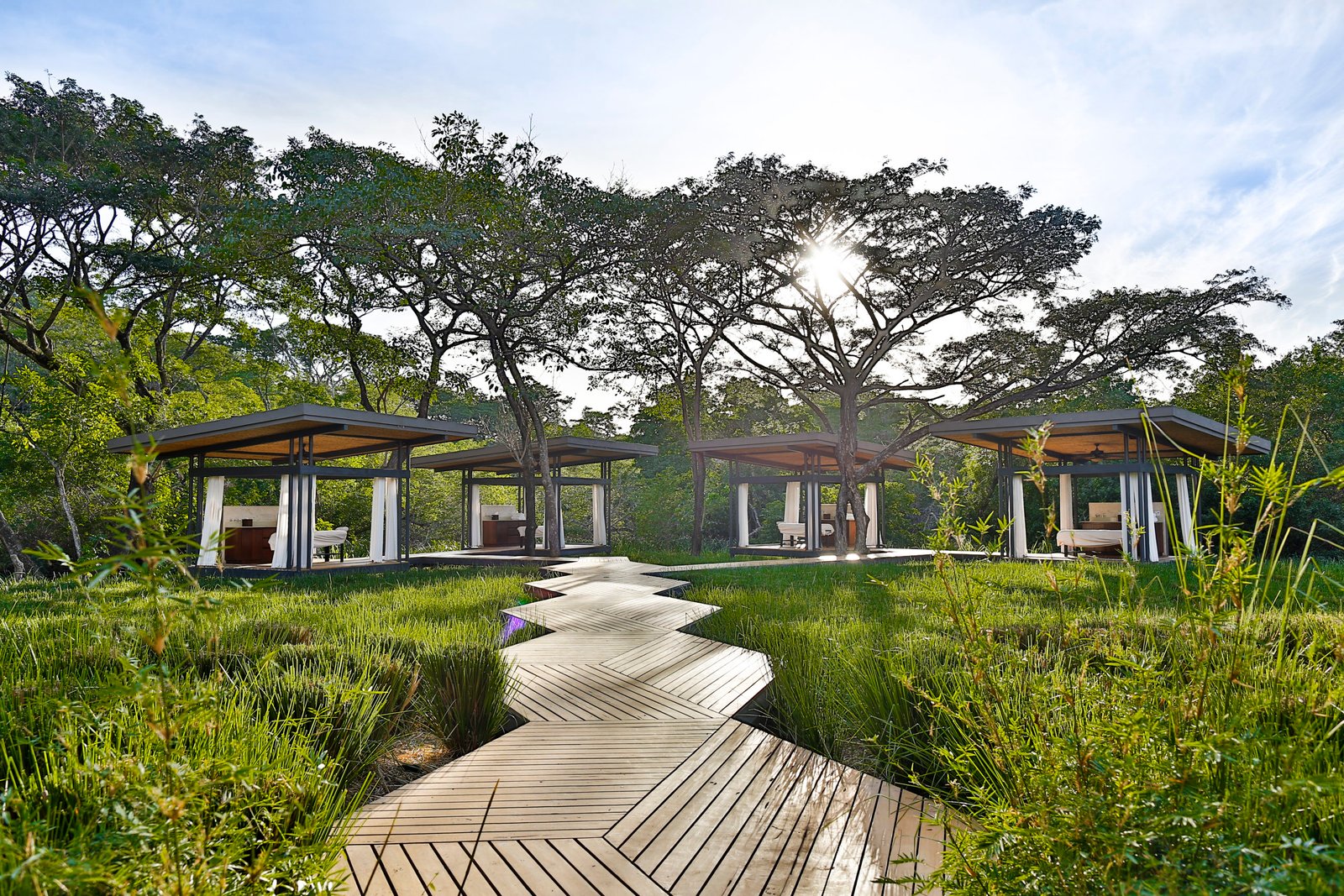 The all-inclusive plan at El Mangroove includes all meals, non-alcoholic beverages, a selection of premium alcoholic beverages, snacks, and in-room dining. Guests can choose from more than 40 different wines, two restaurants with a la carte menus, and more than 40 different premium liquors.
El Mangroove Location
El Mangroove is located on Costa Rica's sunny Papagayo Peninsula. This is quickly becoming one of Latin America's most prized coastal destinations.
Costa Rica's northern Pacific Coast is cloaked in tropical dry forest. Combined with warm waters and brown sugar beaches, the Papagayo Peninsula offers visitors ready access to wildlife and active pursuits.
El Mangroove is just 20 minutes by well-paved road from the Liberia International Airport. The airport services direct flights to the USA and several cities in Europe. LANDED also arranges charter flights throughout Costa Rica.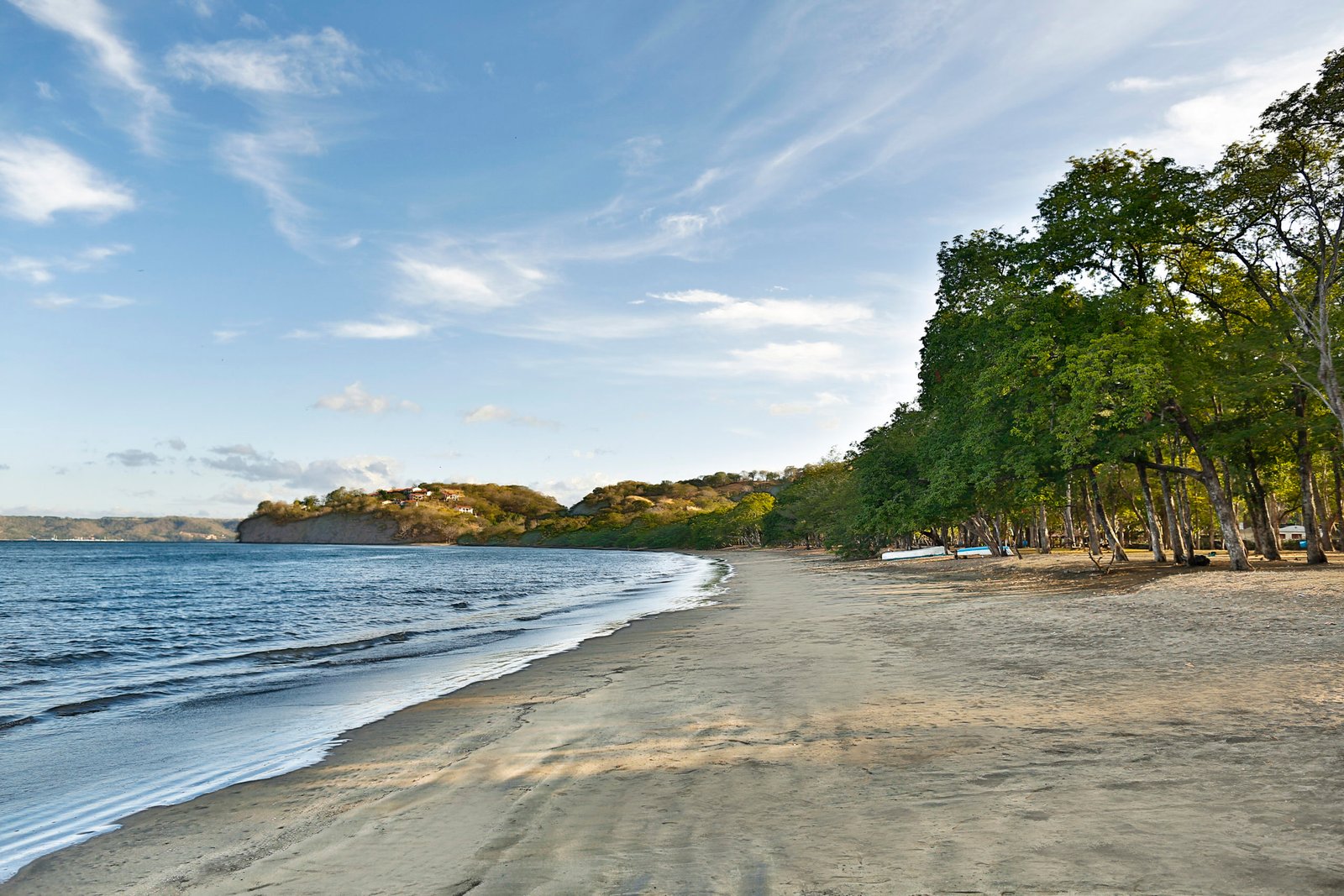 Accomodations
All suites at El Mangroove feature Wi-Fi, air conditioning, ceiling fan, iPad/iPhone dock, television, hairdryer, walk-in closet, vanity with full-length mirror, security box, minibar, and work station.
Bark Suites
The Bark Suites at El Mangroove measures approximately 485 square feet. These guest rooms are furnished with a king-size bed. This suites feature an indoor hammock and an open living room area. The living room area does not have air conditioning.
Nesto Suite
Nestled among the trees, the Nesto Suite measures approximately 485 square feet and is furnished with two queen-sized beds. These guest rooms have an open living room area. The living room area does not have air conditioning.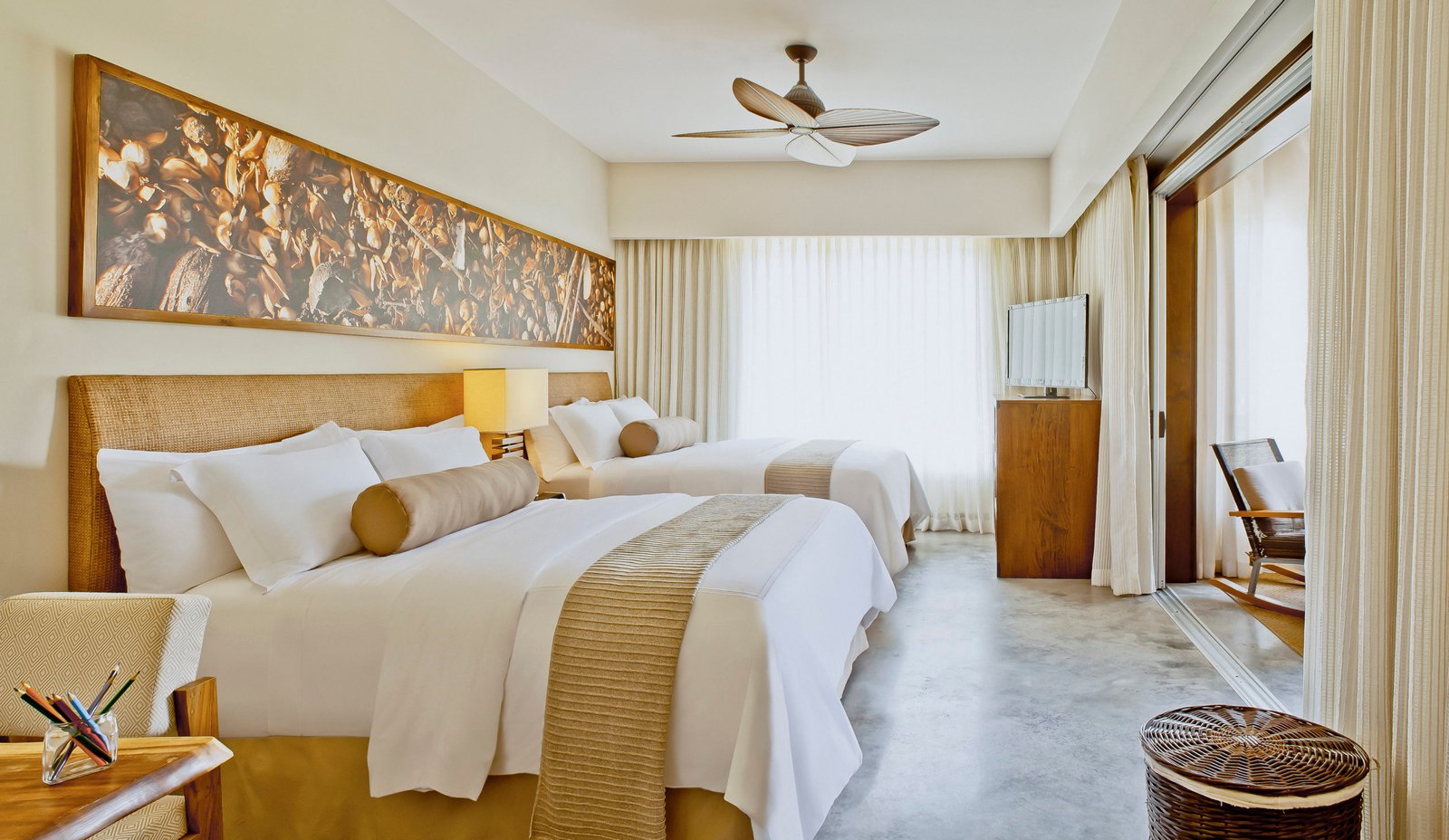 Root Deluxe and Habitat Superior
These guest rooms are furnished with a king-size bed and allow for an extra sofa bed to be added to the room. These rooms feature an in-room bar, a refreshment station, a living room area, and two televisions.
The Root Deluxe suites measure approximately 675 square feet. The Habitat Superior suites measure approximately 730 square feet and feature an outdoor terrace with a hammock.
Canopy Grand Suite and Crown Superior Suite
The Canopy Grand Suite and the Crown Superior Suite both measure approximately 1,200 square feet. These suites feature a balcony, an outdoor terrace, a living room area, and two televisions. These rooms can be connected with a double room.
Both suites are furnished with a king-size bed and a sofa bed.
The Canopy Grande Suite overlooks the sea between the treetops.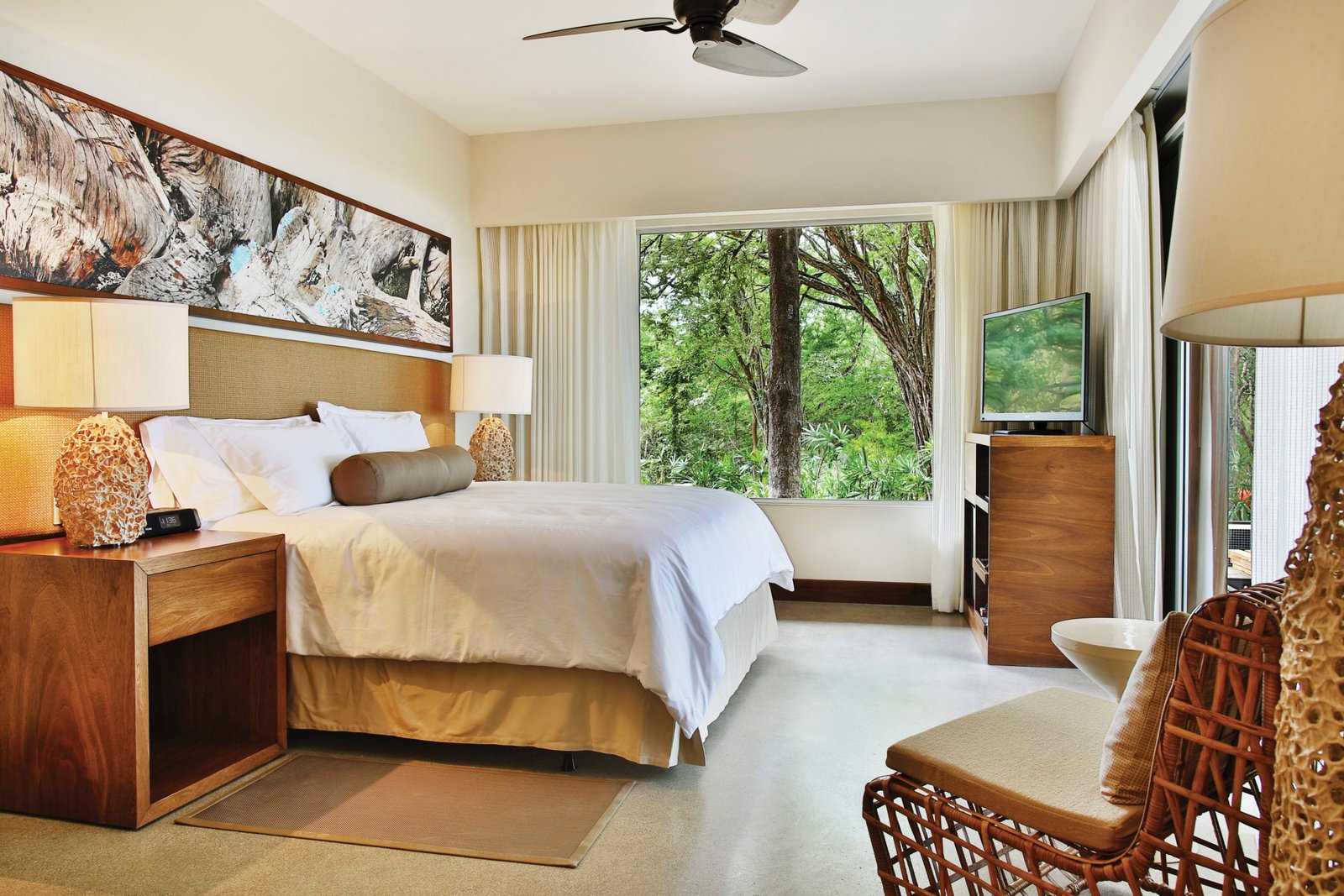 El Mangle Suite
El Mangle Suite measures approximately 1,670 square feet. It is furnished with a king-size bed. The presidential suite at El Mangroove looks out on the ocean and features a private plunge pool with sun deck.
Guests have direct access to the brown sugar beach. The suite has a living room, kitchen with chef station, and two televisions.
This suite can be interconnected with a double room.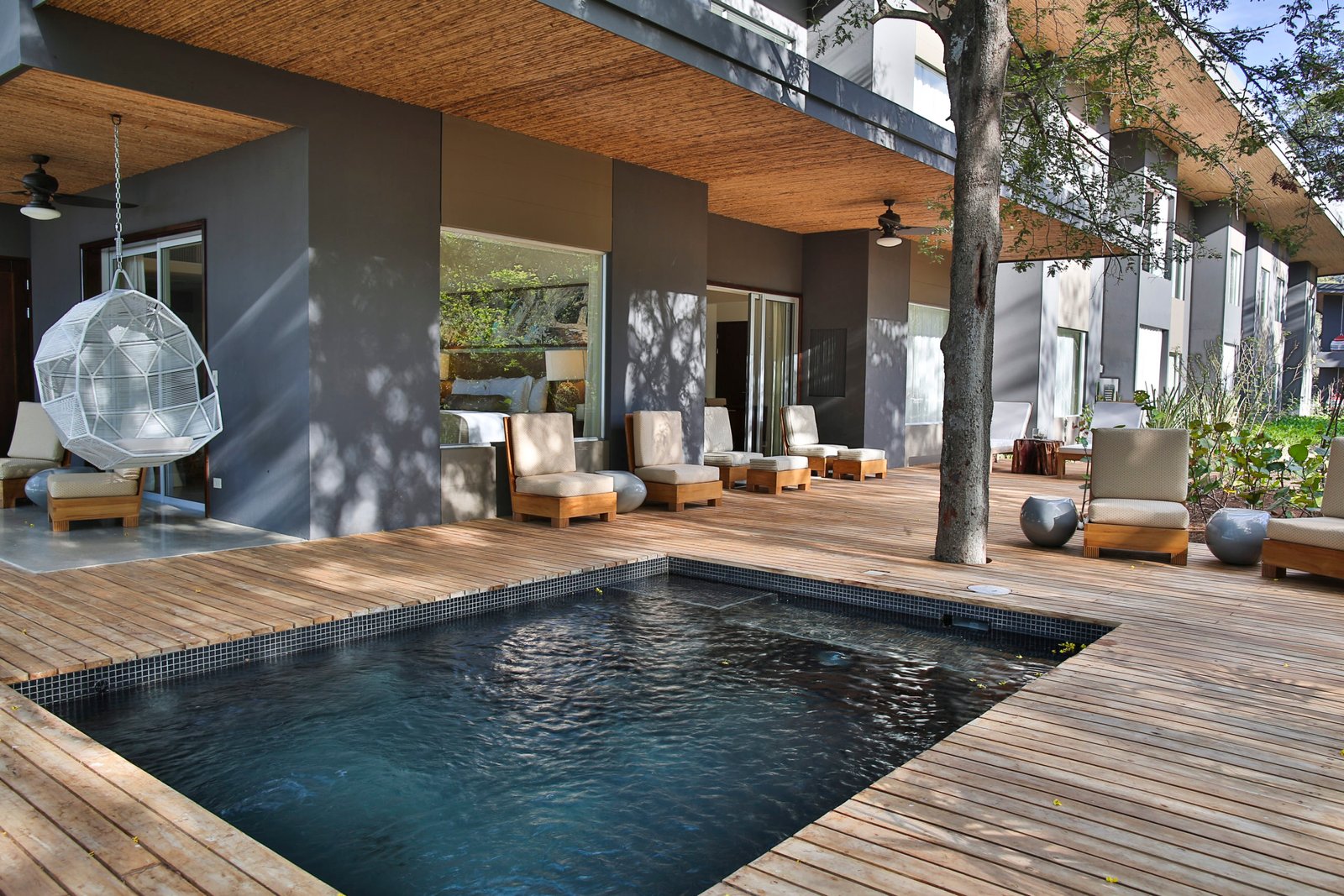 Amenities
El Mangroove offers full-featured spa facilities, with outdoor terraces and massage decks.
El Mangroove guests can enjoy two on-site restaurants: Makoko and Matiss. Both feature casual dining. The hotel also features an oceanfront beach snack shack.
Private dining can be arranged around the clock. Guests can also reserve poolside cabanas for al fresco relaxation or dining.

Activities at El Mangroove
El Mangroove offers private and group yoga classes upon request. The fitness center is open 24 hours. Bicycles are also available for guest use.
Guests can also enjoy stand-up paddle sessions, kayaking, sport fishing, surf lessons, and beach hopping via the resort's on-site motor yachts.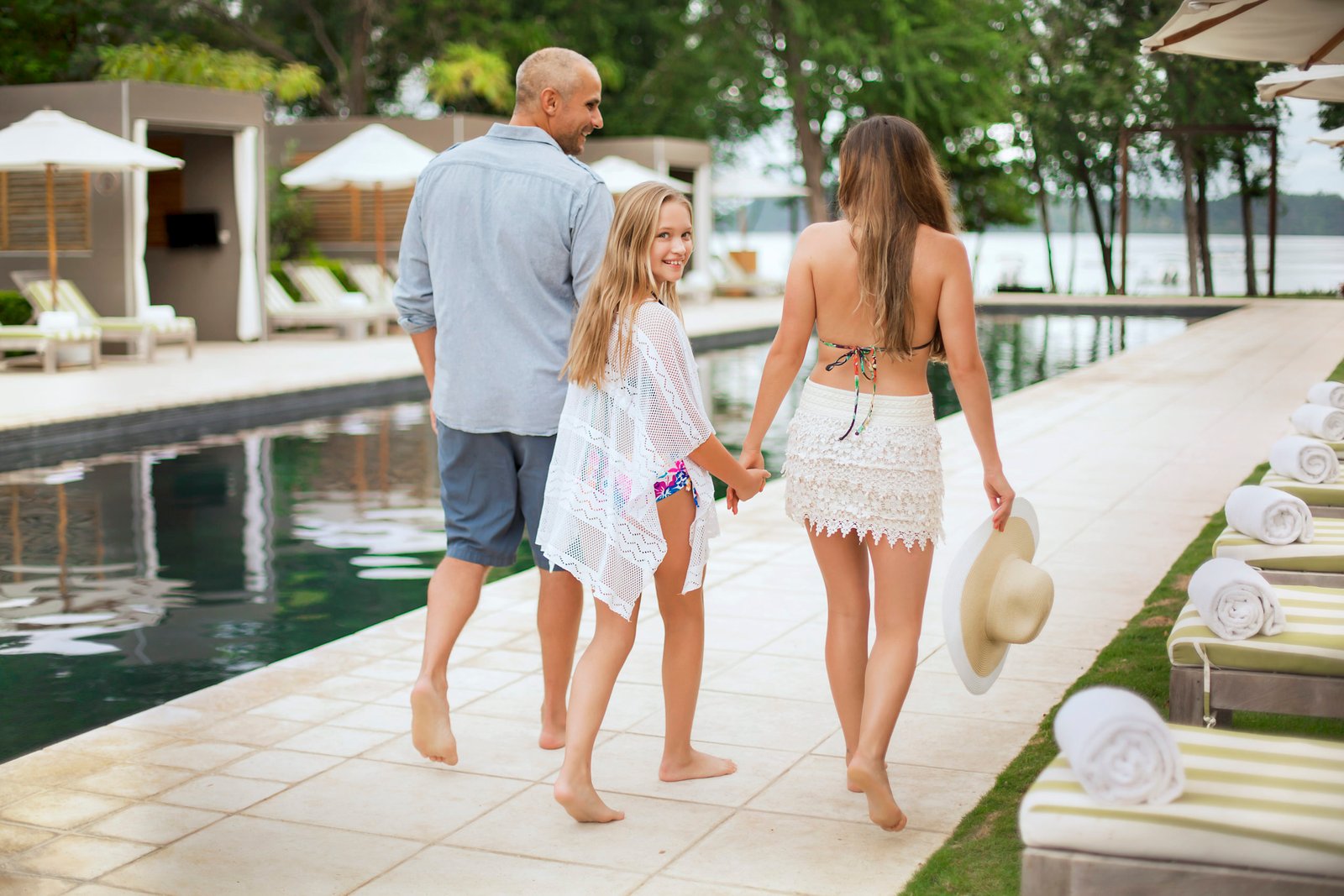 ARE YOU CONSIDERING A STAY AT EL MANGROOVE? LANDED PROVIDES PERSONALIZED, CUSTOM TRAVEL WITHIN CENTRAL AMERICA, SOUTH AMERICA, AND THE ANTARCTIC. WE'LL CREATE A UNIQUE ITINERARY PLAN TAILORED TO YOUR INTERESTS AND DREAMS. EXPERIENCE THE TRIP OF A LIFETIME. SPEAK WITH ONE OF OUR EXPERT TRAVEL PLANNERS TODAY AT 801.582.2100.