SMILE. YOU'VE

LANDED

IN COSTA RICA.
Why is Costa Rica the most sought-after destination in Central America? While convenience is certainly a factor (flights to San José are just five hours from New York and under four hours from many other US gateways), it only represents a small fraction of this destination's charm. Costa Rica's allures are vast: its temperate climate, friendly residents, and geographic variety only begin to scratch the surface of its enchantment.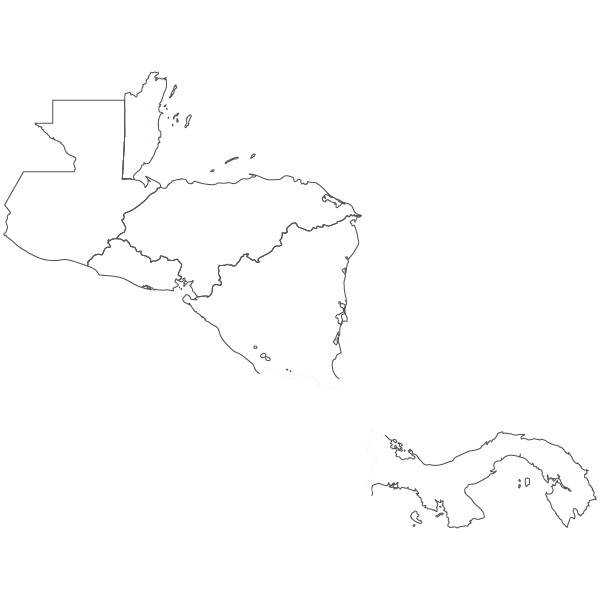 CAPITAL  
SAN JOSE
LANGUAGE  SPANISH
CURRENCY  COLON
READ  THE QUETZAL & THE MACAW
TASTE  GALLO PINTO
SIP  REFRESCO
EXPERIENCE  ZIP-LINING IN MONTE VERDE
Costa Rica resembles a continent in miniature: two coastlines, four mountain ranges, dozens of rivers, forests and wide savannahs, compressed into an area smaller than West Virginia.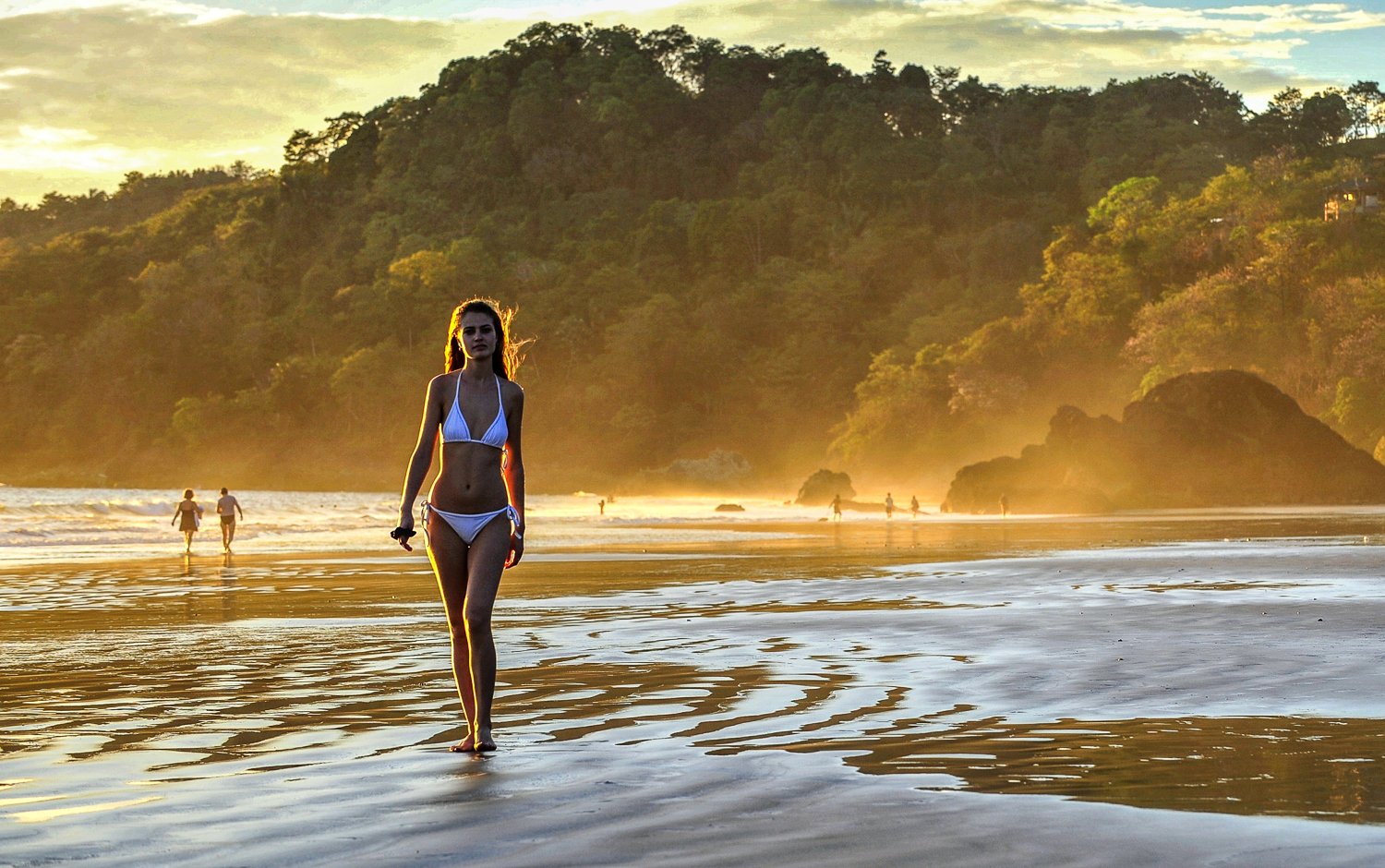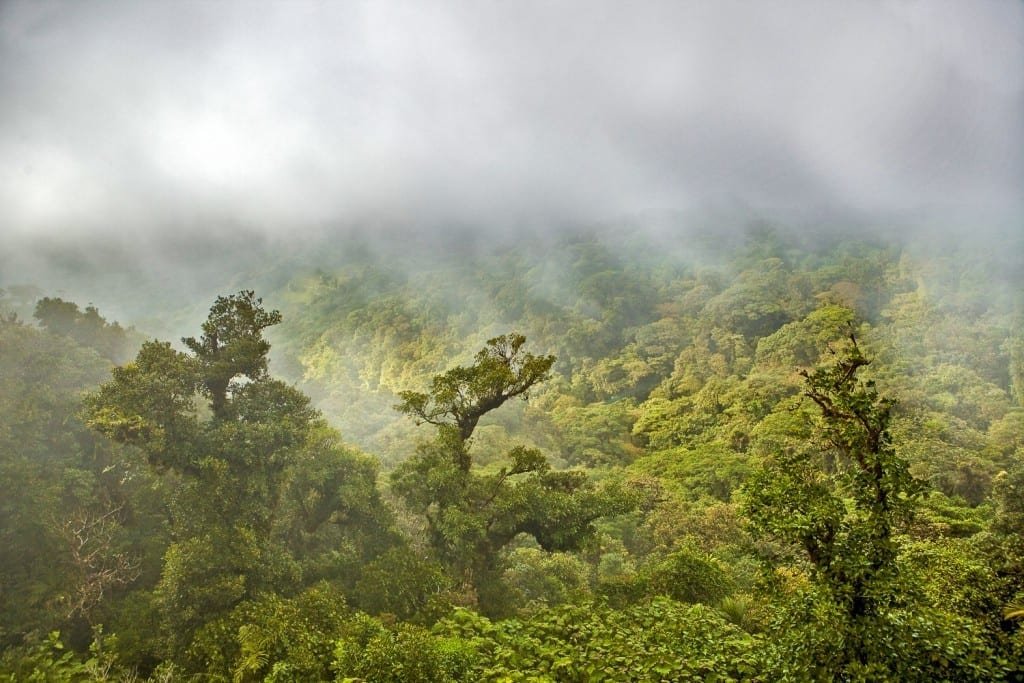 These diverse biomes have attracted visitors for eons. Ancestor species crossing the land bridge settled in, and today Costa Rica is astonishingly biodiverse. With only 0.03% of the planet's landmass, this tiny nation contains an estimated 5% of the world's species.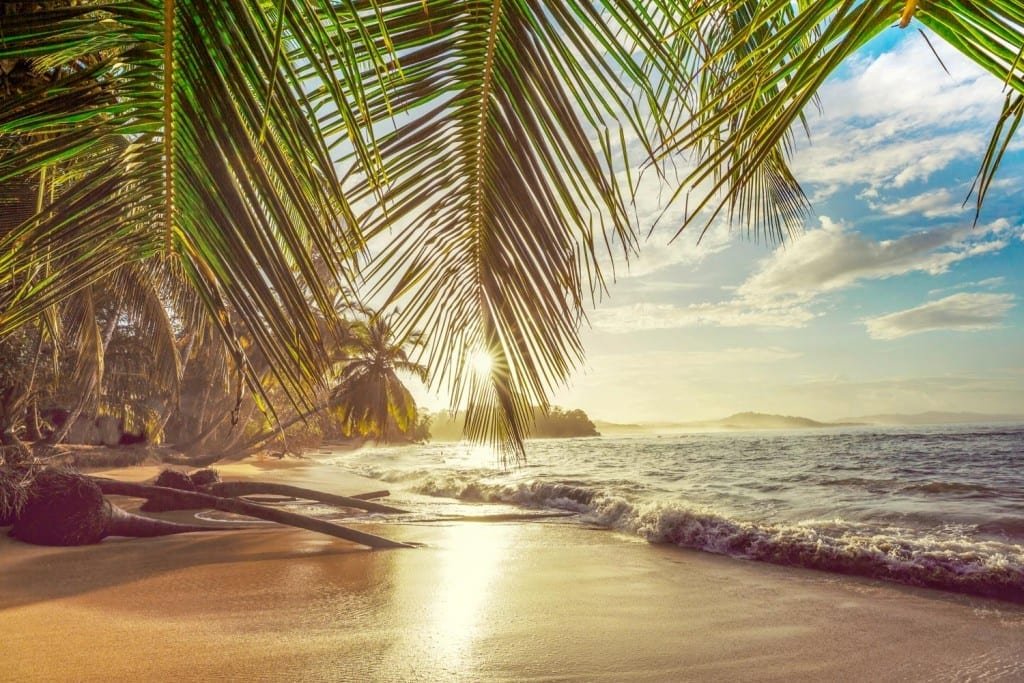 Taxonomy is a minor national pastime. Citizens submit their finds to the National Biodiversity Institute, discovering one new species approximately every three days. To preserve these natural treasures, nearly 2.9 million acres—over 25% of the country's territory—are protected as national parks and reserves.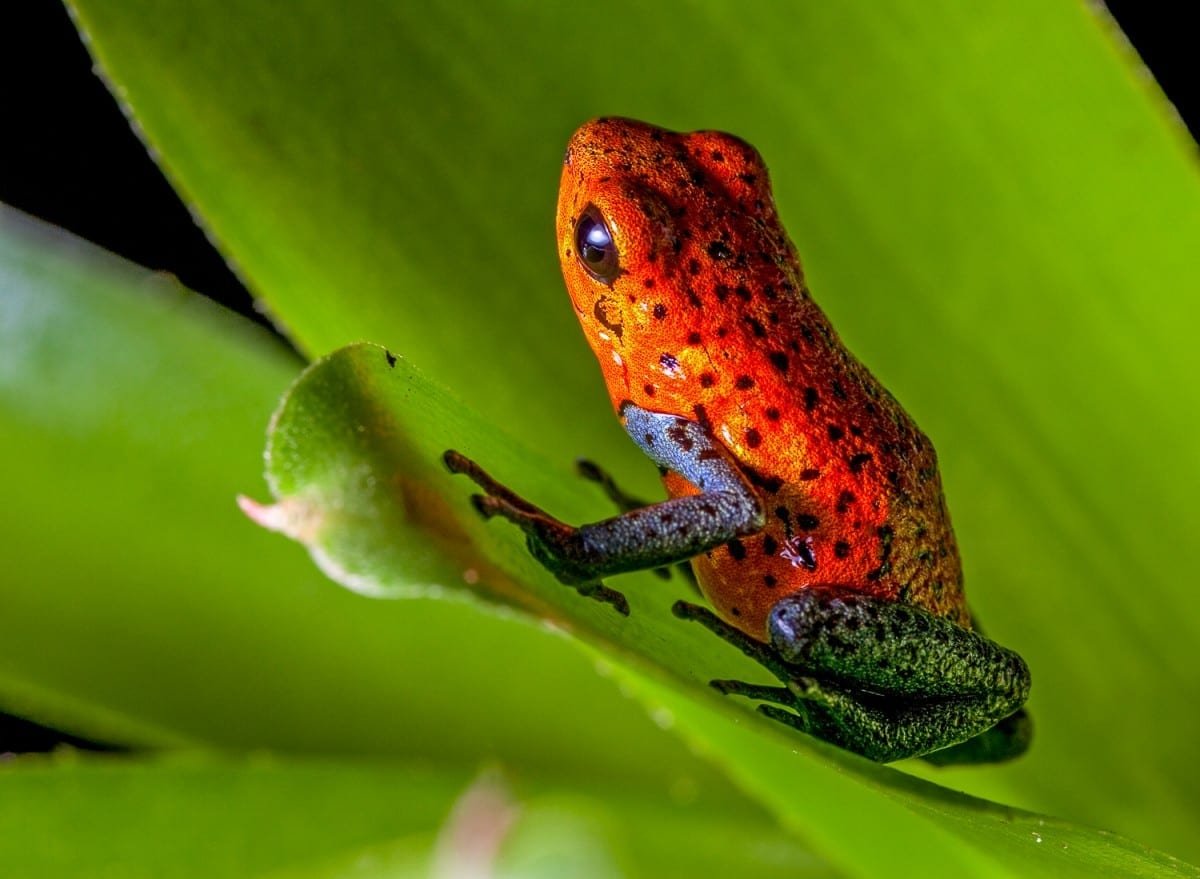 Options for enjoying Costa Rica's wild areas are equally diverse. Active pursuits such as
white-water rafting
,
surfing
, and zip-line tours can be blended into a trip with sunset sailing, forest walks and
whale watching
.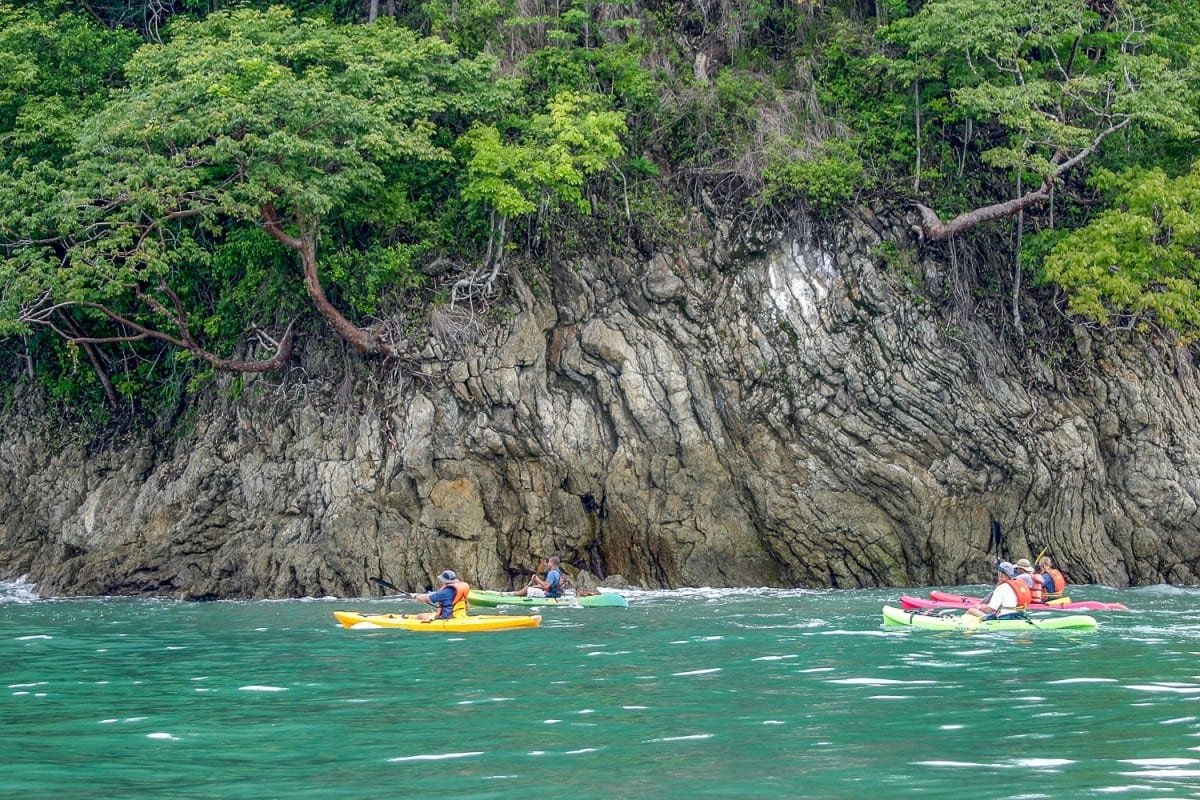 Variety is also expressed in Costa Rica's assortment of boutique hotels and lodges—a collection unparalleled in Central America. We travel regularly to Costa Rica, inspecting these properties, discovering vacation options and sampling activities.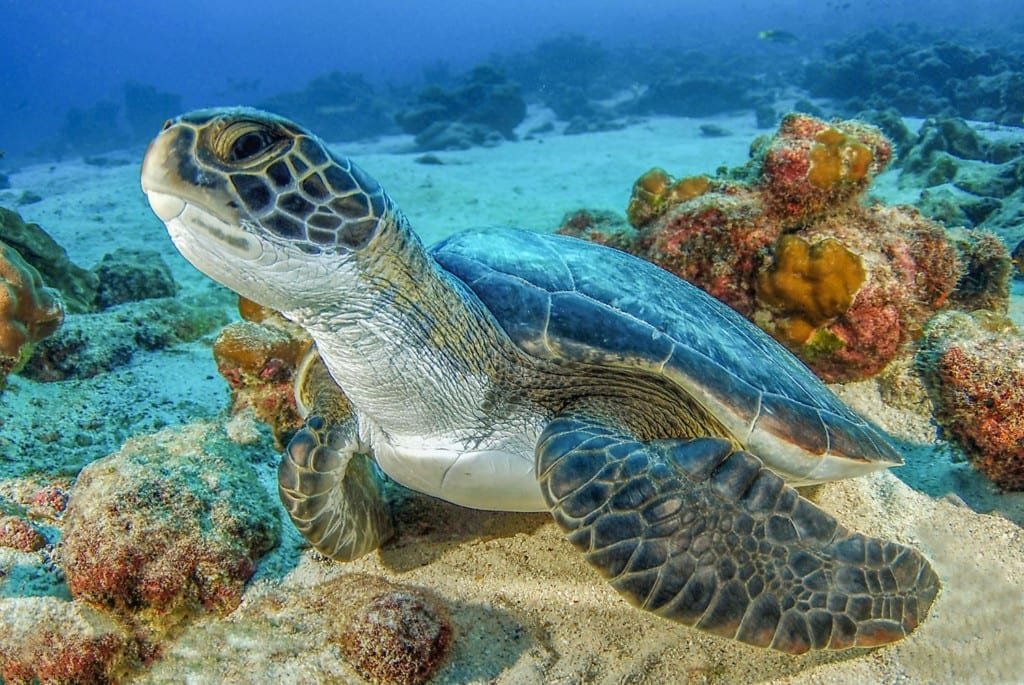 I believe that there is a subtle magnetism in Nature, which, if we unconsciously yield to it, will direct us aright." – Henry David Thoreau
LANDED delivers the finest in custom, private travel to Central America, South America, and Antarctica. These regions are our passion; we know them first-hand and by heart. Speak with one of our expert travel planners today at
801.582.2100
. We'll create the most exceptional trip of your life.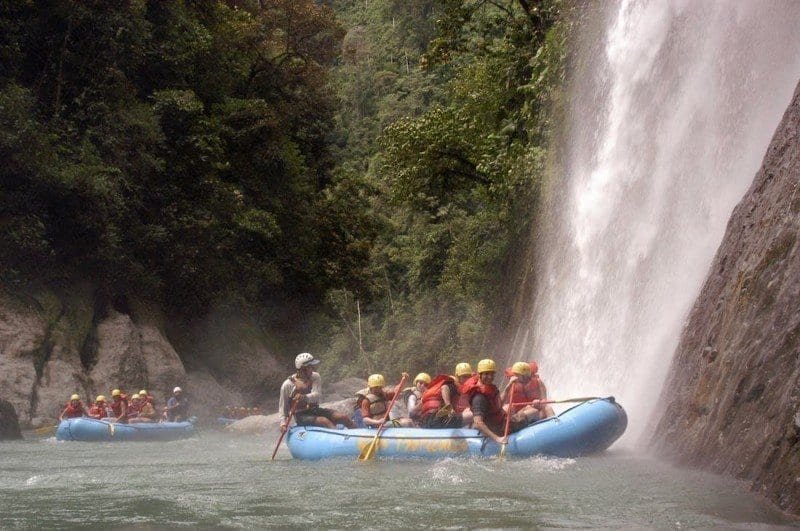 WHITEWATER RAFTING IN COSTA RICA
Nearly every region in Costa Rica offers whitewater rafting—usually as a full-day excursion. Some areas, like Manuel Antonio and Turrialba, have several rivers of varying intensities.
SAN JOSE & THE CENTRAL VALLEY
THE OSA PENINSULA & CORCOVADO
WHITEWATER RAFTING IN COSTA RICA
When should you go to Costa Rica?
Costa Rica is famous for its temperate climate. The country's sunnier High Season (December-April) enjoys average temperatures ranging from the mid-70's to the low 90's. Evenings are usually cool and comfortable. The wetter Low Season (May-November) is also an excellent time to visit, with similar temperatures and an even greener landscape. Ocean water temperatures near shore average 74 degrees off both coasts.
May is the first month (a "shoulder month") of the Green Season in Costa Rica. Costa Rica has only two seasons: The Dry Season (or High Season) and the wetter Green Season (or Low Season):
Green or Low Season or Winter: May to mid-November
Rainiest Month: October in most areas
Dry or High Season: late November to mid-April
Costa Rica is a tropical country with complex weather patterns. During any month, you can have one day of hot sunshine followed by a day of intermittent showers (usually in the late afternoon).
The two seasons are half-year periods characterized by general trends of higher or cooler temperatures and greater or lesser rainfall. The Green Season is generally the time of year when most of the country experiences some rain. Many people actually prefer to vacation during the green season when there are fewer crowds, the climate is cooler, and the land is greener.
Green Season Advantages:
Fewer tourists
Greener landscape
Lower hotel prices
Sea turtle nesting season (Tortuguero, Osa and Nicoya)
Sport fishing peak season (Nicoya, Osa and Quepos)
Whale watching (Nicoya)
Surf swells are best
Best river rafting (e.g. Pacuare in June, July, October, November)
Dry Season Advantages:
Easier to get around rural areas with dirt road (Tambor, Liberia, Tamarindo, Osa)
Sunnier weather
Better (clearer) water for scuba diving and snorkeling
Are you considering a vacation in Costa Rica? Overwhelmed by choices? How would you like to have all your questions answered by a Costa Rica travel expert–someone who knows Costa Rica first hand and by heart? 
What is the best time to visit Costa Rica?
Because of its location and geography, Costa Rica has distinct microclimates depending on proximity to its two coasts and altitude. In fact, temperatures vary primarily with elevation, rather than by season.
Rainfall in Costa Rica results from the interaction of the trade winds with local topography.
Costa Rica is a year-round destination. There is really no "best" time to visit. Low rainfall in one area may correspond to heat in another area.
The best option seek the advice of someone who knows the local conditions, and can advise you of which areas to visit during your preferred travel dates. The expert travel planners at LANDED are at your service.
What language is spoken in Costa Rica?
Spanish is the official and predominant language of Costa Rica. English is widely spoken in locations frequented by foreign visitors. Additionally, at least five native languages are spoken by Costa Rica's indigenous populations.
Want to visit Costa Rica? Speak with one of our Costa Rica experts today, at 801.582.2100.
What should you pack for Costa Rica?
Put the original in the hotel safe and keep a copy with you at all times.
Mobile phone
US drivers' license (as ID for purchases and for car rental)
Health insurance card (the card or paper issued by your health insurer showing proof of insurance)
US dollars in small denominations ($20s, $10s, $5s and $1s)
ATMs are available and major credit cards are accepted at most restaurants and hotels. Please confirm your travel dates and destinations with your card issuers before you leave the USA.
Airline tickets for international flights
Insect repellant
Sun protection (block, hat and glasses)
Camera, batteries, and data cards
Binoculars (optional, for wildlife viewing)
Prescription medications
Rain / wind jacket
River shoes or river sandals
Synthetic fleece pullover
Swimwear
Casual clothes
Comfortable walking / hiking shoes
Dark, long sleeved / legged clothing (Tortuguero and other turtle nesting destinations)
Small flashlight
Most of our clients leave the travel logistics to us. Doesn't that sound better? Speak with one of our Costa Rica experts today, at 801.582.2100.
How safe is Costa Rica?
Costa Rica is generally quite safe; however, common sense precautions are still important. As a general rule, you should not be out in the streets alone after dark. Stay in well-lit areas. Keep money out of sight and in a money belt. Keep your travel documents in the hotel safe or concealed. Please ask your guide for additional safety advice.
Keep in mind that pedestrians do not have the right of way in Costa Rica. Use caution when crossing roads and do not assume that vehicles will stop for you.
Want to know which options are right for your Costa Rica vacation? Speak with one of our Costa Rica experts today, at 801.582.2100.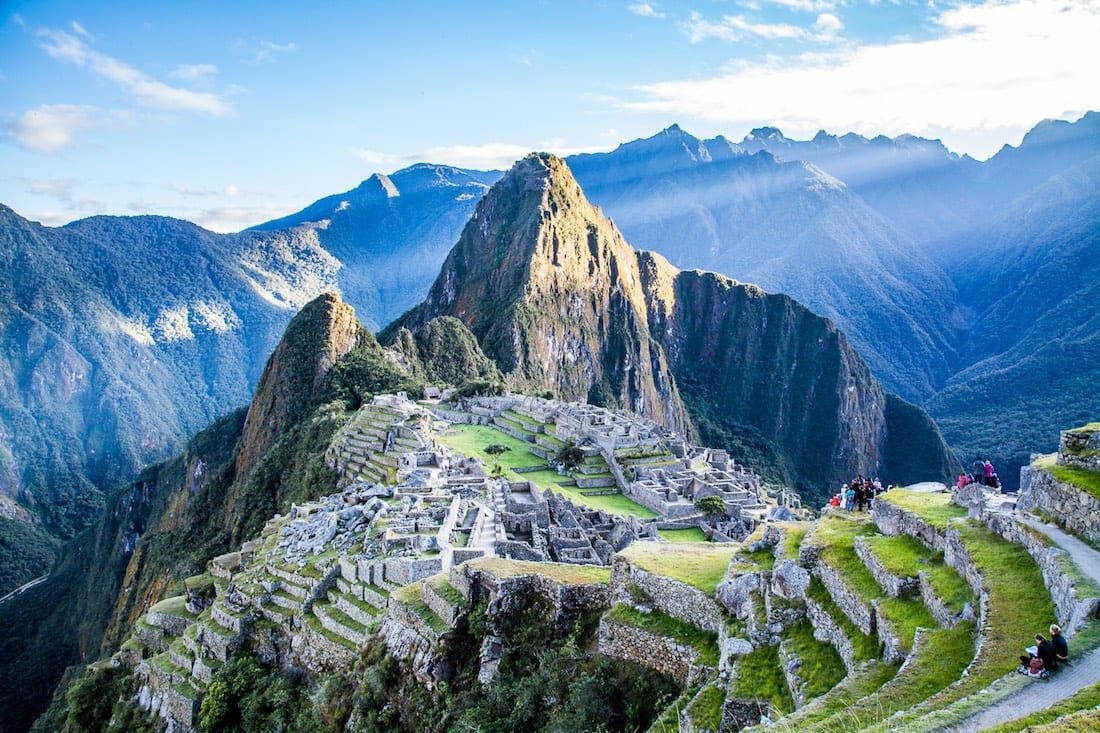 MACHU PICCHU
Machu Picchu is a city of gods. In the same breath, it bears witness to the power of the human imagination. Towering amongst the clouds, suspended between the Amazon and Andes, each rock seems hitched to the moon, sun, and stars.