Estancia Colome is a wine lodge located in near the high-desert town of Molinos, at roughly 8,000 feet above sea level—a five-hour drive from Salta. This hotel is one of our favorite hotels in Argentina.
The Colome wine estate surrounds the lodge, wrapping it in more than 25 acres of Malbec vines and lavender.
The lodge is constructed in the Spanish Colonial style, with candle-lit covered porches, adobe-hued walls, and red-tiled roof.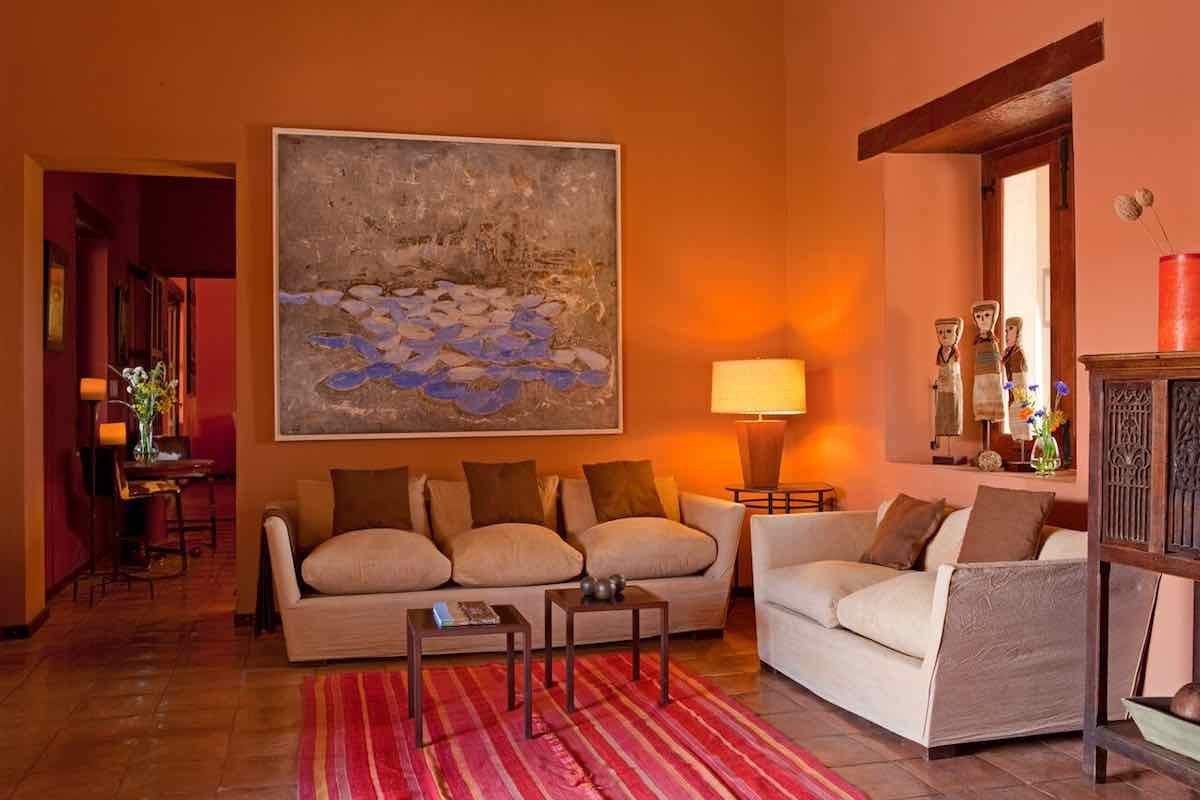 Accommodations 
The nine guest suites feature natural wood, leather armchairs, artisanal textiles, double vanities, separate shower and bath. Wi-Fi is available in the lodge's public spaces. Guestrooms at Estancia Colome do not have televisions.
---
2 Master Suites: 592 square feet with an additional living room and balcony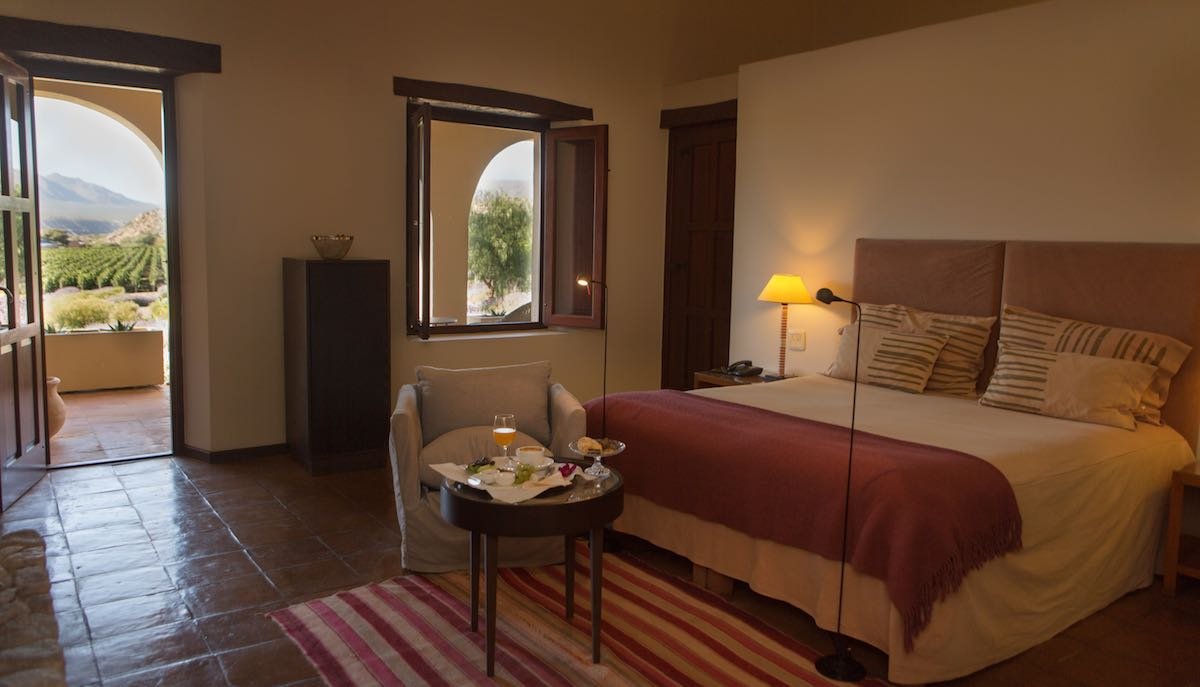 ---
7 Junior Suites: 452 square feet with balconies. These rooms are offered for a family group of 2 adults and 2 children maximum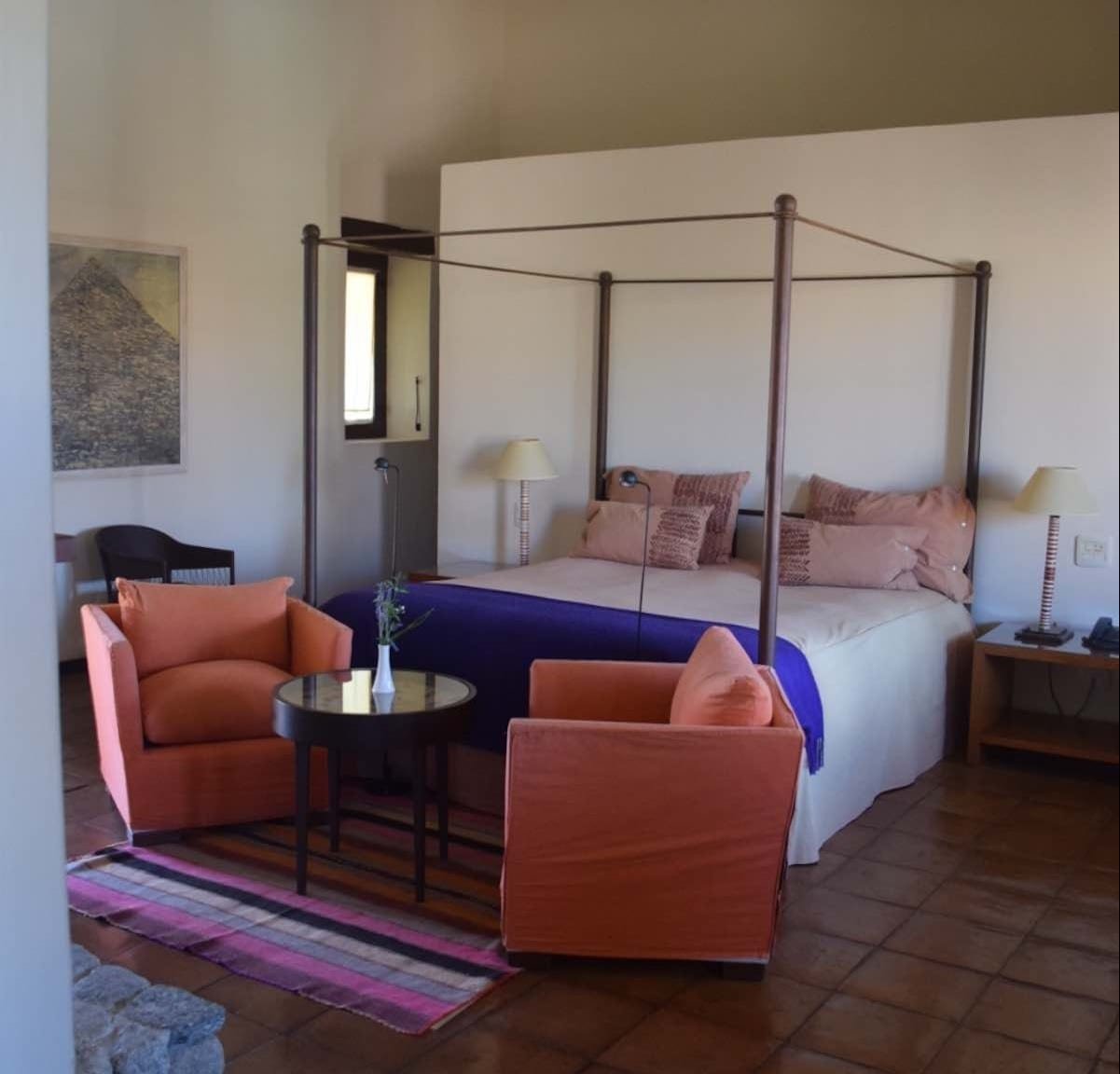 Amenities 
Among the hotel's amenities are its desert garden, outdoor heated swimming pool, tennis court, sundeck, fitness center, and billiards room.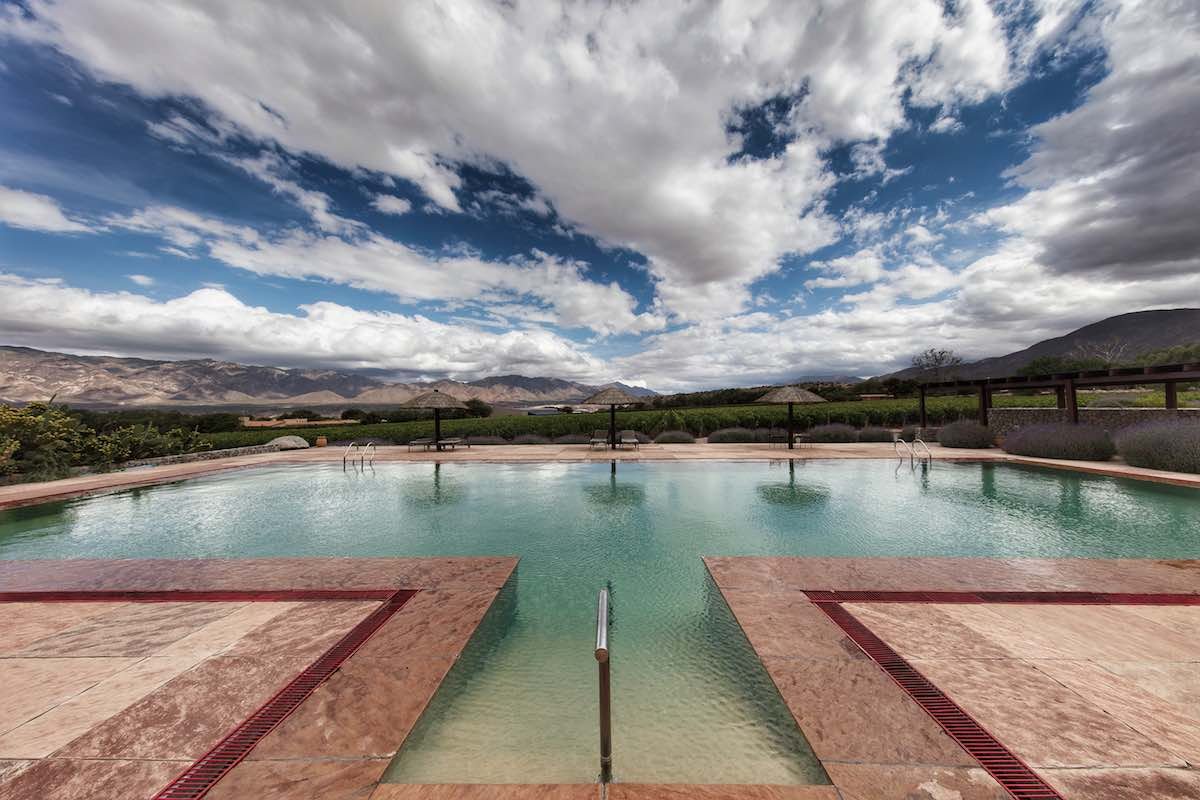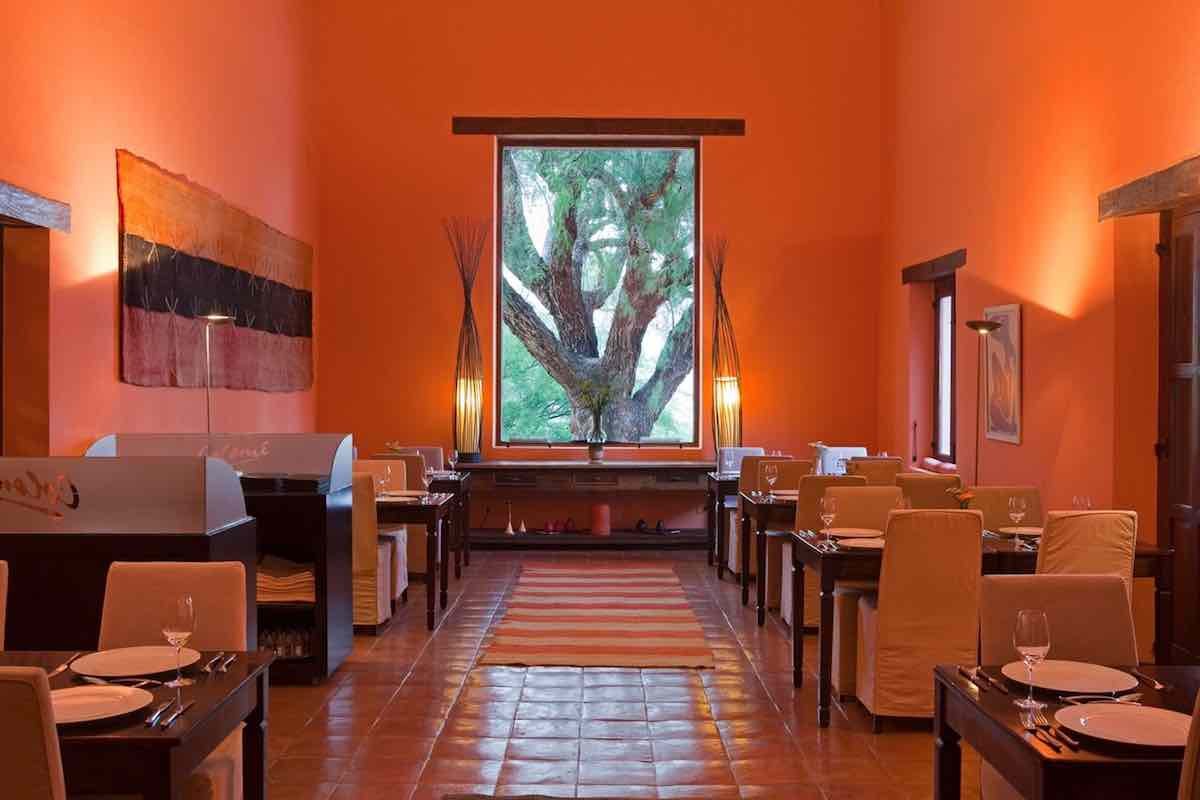 Experiences 
Adjacent to the main house is the James Turrell Museum. Opened in 2009 by collectors Ursula and Donald Hess, the museum is dedicated to the work of Mr.
Turrell—one of the world's most renowned contemporary artists.
His work focused on light and space, and the museum is a collection of rooms exploring dimension, depth, light, and color.
Shoes are removed, and guests enter the exhibits. For many visitors, the impression is lasting and powerful.
Guests can also enjoy winery tours, hikes, and use of bicycles.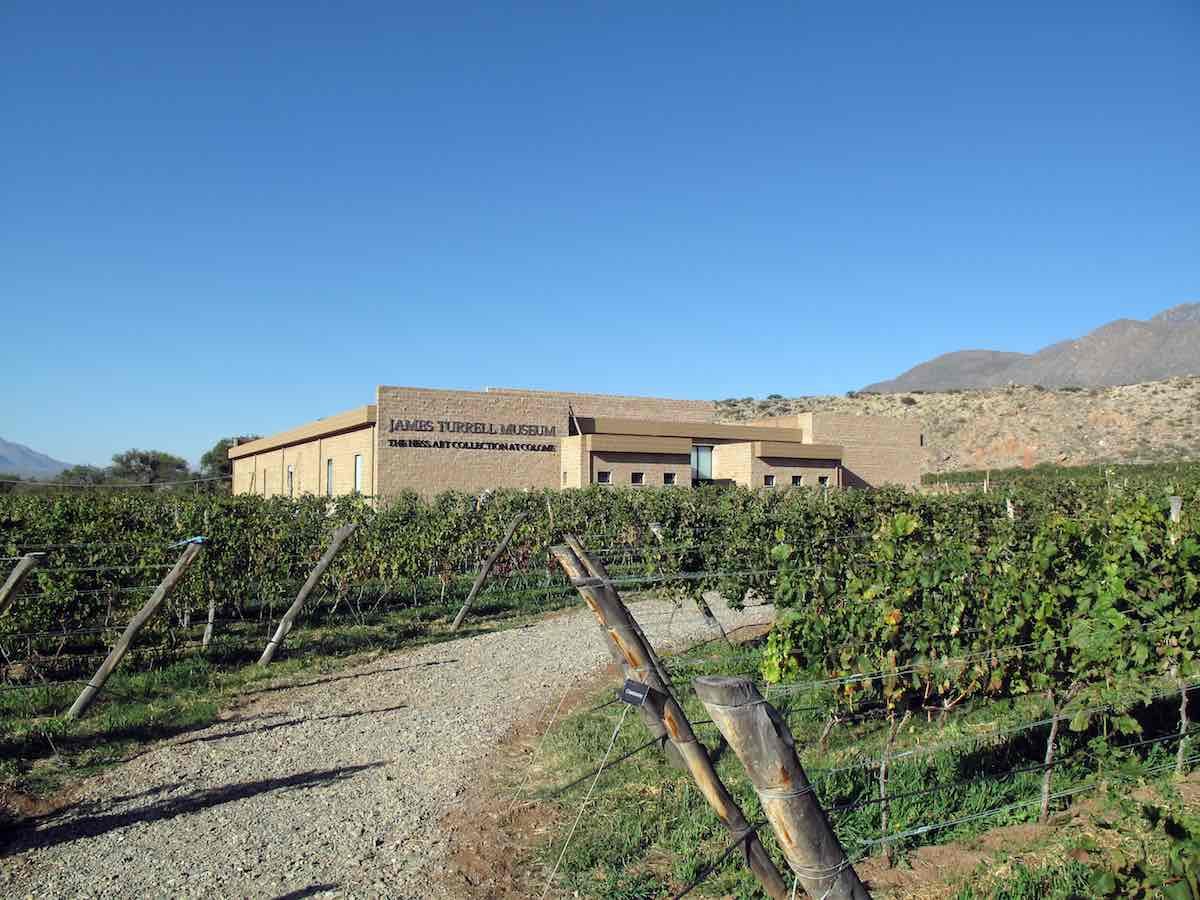 ARE YOU CONSIDERING A STAY AT ESTANCIA COLOME? LANDED PROVIDES PERSONALIZED, CUSTOM TRAVEL WITHIN CENTRAL AMERICA, SOUTH AMERICA, AND THE ANTARCTIC. WE'LL CREATE A UNIQUE ITINERARY PLAN TAILORED TO YOUR INTERESTS AND DREAMS. EXPERIENCE THE TRIP OF A LIFETIME. SPEAK WITH ONE OF OUR EXPERT TRAVEL PLANNERS TODAY AT 801.582.2100.