Salta: Land of Transitions
Salta lies in a wide valley, nestled in Argentina's far-northwest. This is a land of transitions, shifting from crimson sandstone cliffs to golden pastureland.
In some respects, the landscape is a metaphor for Salta's role as a bridge between its ancient and modern inhabitants.
This region was part of the Inca Empire, and home to several local cultures that pre-dating the Inca by more than five centuries.
In the 16th century, Spanish interests reshaped the area into a key military and commercial link between coastal Argentina and El Gran Peru.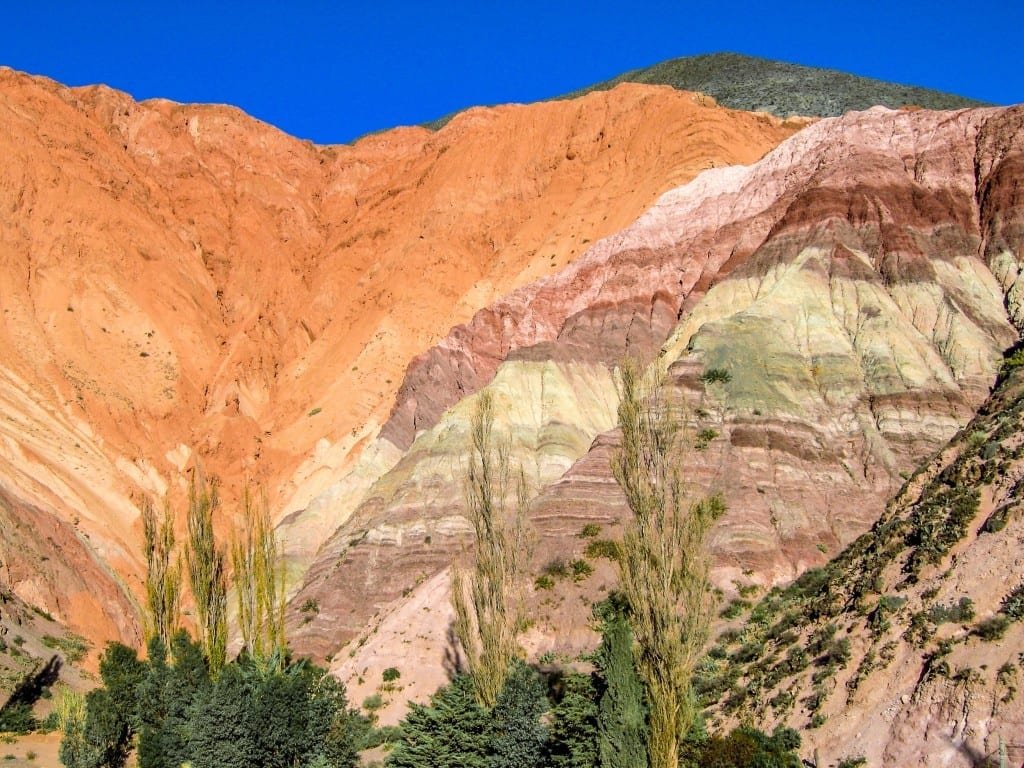 Ornate Churches & Sidewalk Cafes
Similarly, Salta's historic center is a mélange of the indigenous and the European—the Andean and the Andalusian.
Ornate churches and sidewalk cafes line the plazas, poncho-clad troubadours serenade from the street corners, and Wichi handcrafts fill the markets.
A typical meal might consist of perfectly roasted potatoes, gaucho-style asado, and locally-produced sherry.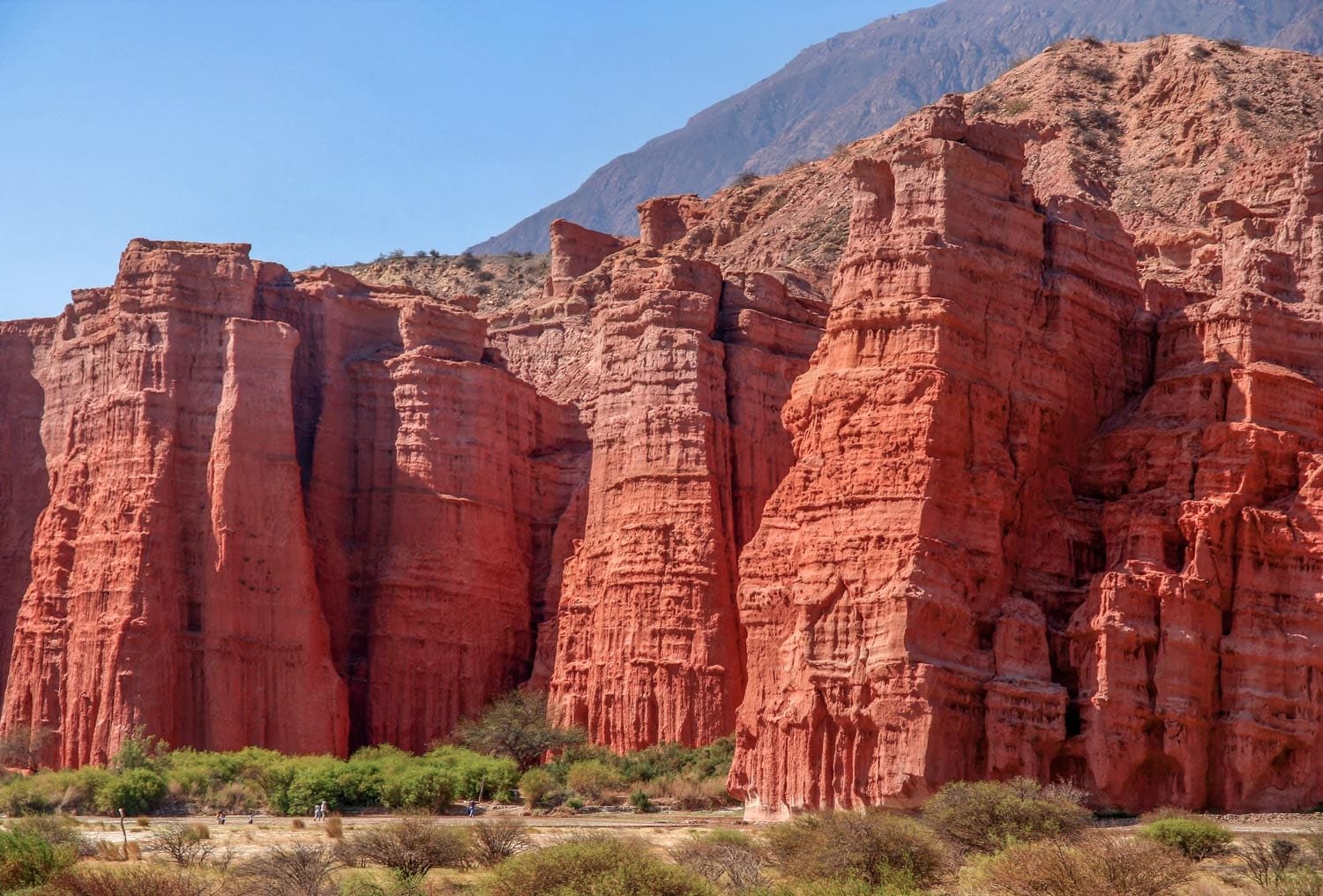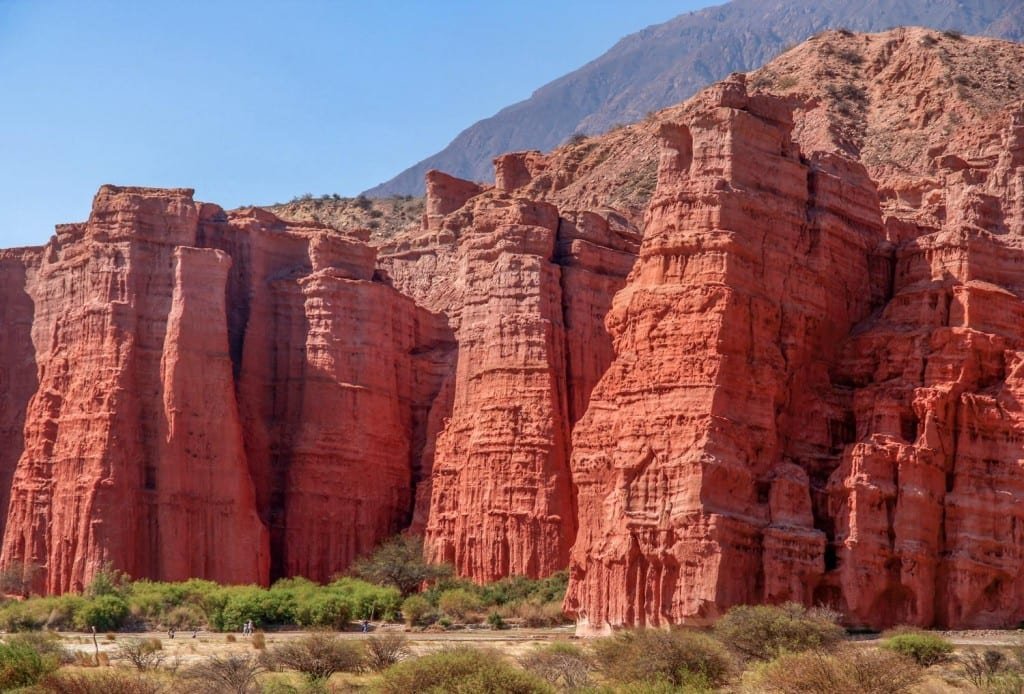 High-mountain Andean Archeological Museum
The High-mountain Andean Archeological Museum (MAAM), is located inside a restored colonial building.
Within the museum's temperature-controlled cabinets rest the mummies of three Inca-era children, whose remains were recovered from Mount Llullaillaco during a 1999 expedition.
Artifacts found with the mummies are also on display, as are Inca textiles and gold.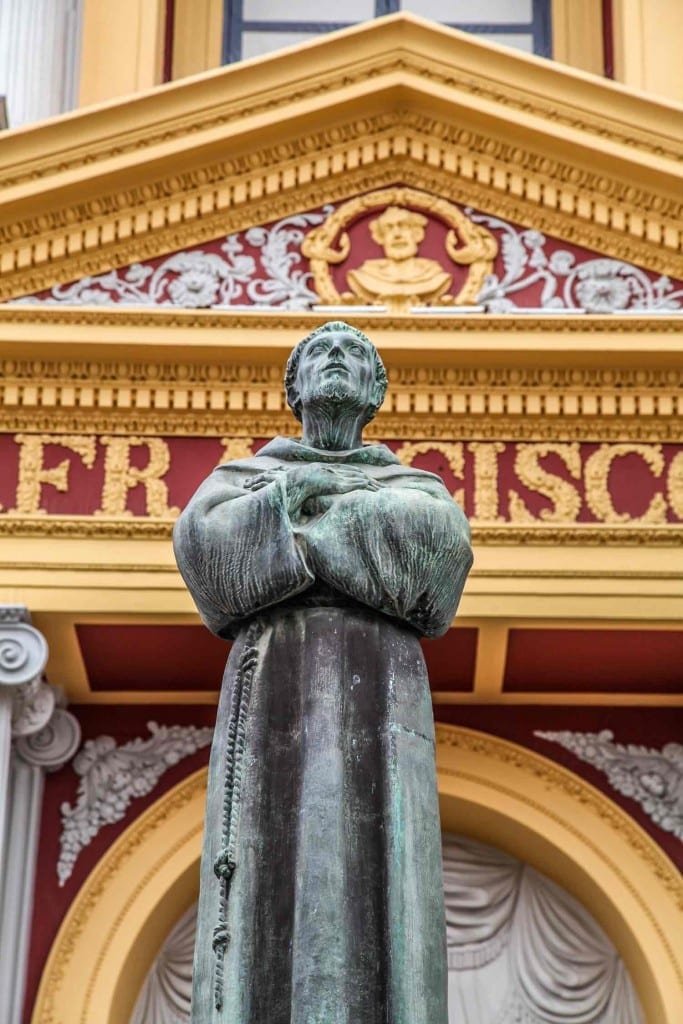 Keeping with its trademark balance between ancient and modern, Salta's Train to the Clouds offers a 15-hour roundtrip journey through Toro Canyon.
This train operates between March and October, passing rustic settlements, sparkling salt flats, and lonely peaks. En route, the train negotiates 29 bridges and 13 viaducts.
The highlight is the spindly steel viaduct of La Polvorilla. Passengers gasp as their cars glide over the valley at 13,850 feet above sea level.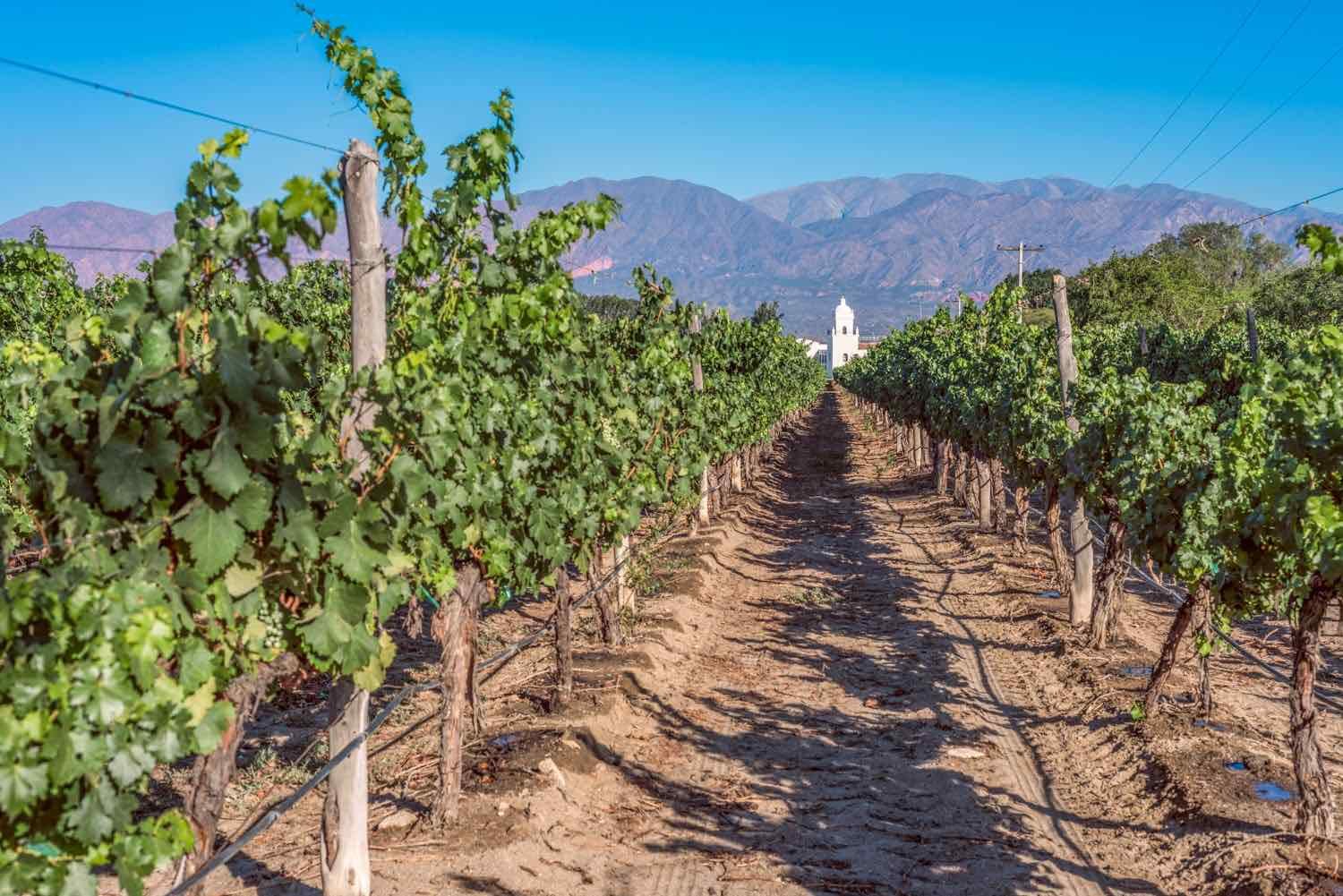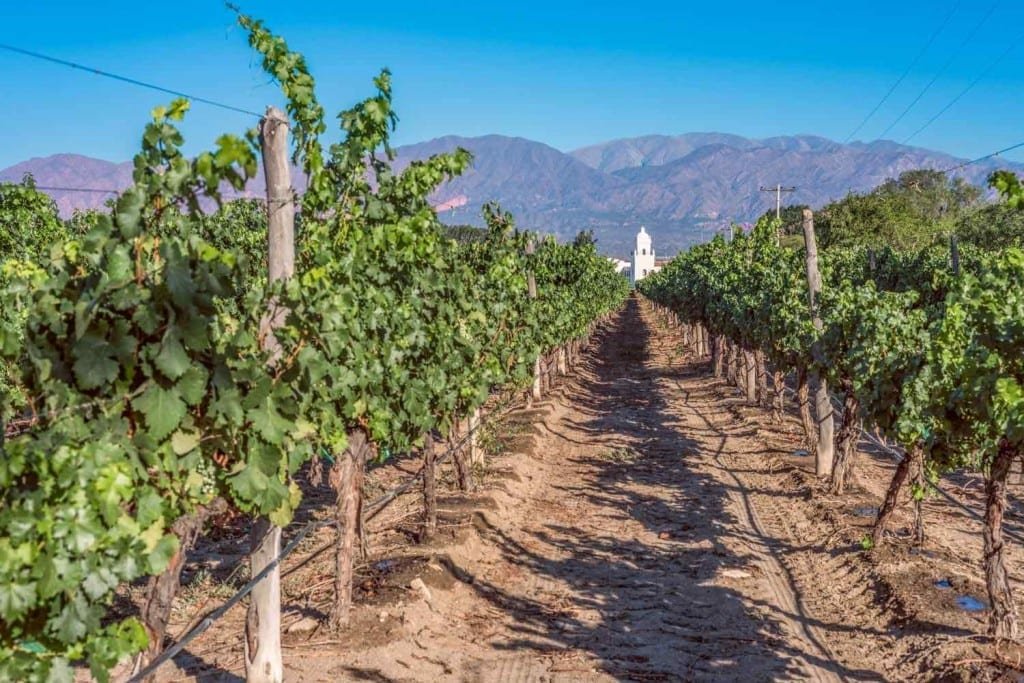 VINYARDS & ORCHARDS OF CAFAYATE
Southwest of Salta are the ochre-hued Calchaquí Valleys. Here, the pueblo of Cachi is centered around 16th-century church constructed of cactus wood and adobe.
The town's archeological museum and handcraft market are well worth a visit, as are the local bakeries. An hour's drive south of Cachi, lies the resort town of Cafayate.
Surrounded by vineyards and orchards, Cafayate's altitude, sunny climate, and dry air are ideal for wine production.
While the region's signature wine is a fruity, aromatic white known as Torrontés, it's also known to produce fine Malbecs and Merlots.
Salta can be reached by air from Buenos Aires in 2½ hours. The climate is generally sunny year-round.
Although the summer months (November through March) typically see highs above 90° and lows near 60°, temperatures can vary significantly with altitude and cloud cover.
The winter months (June through August) have highs near 70° and lows near 30°.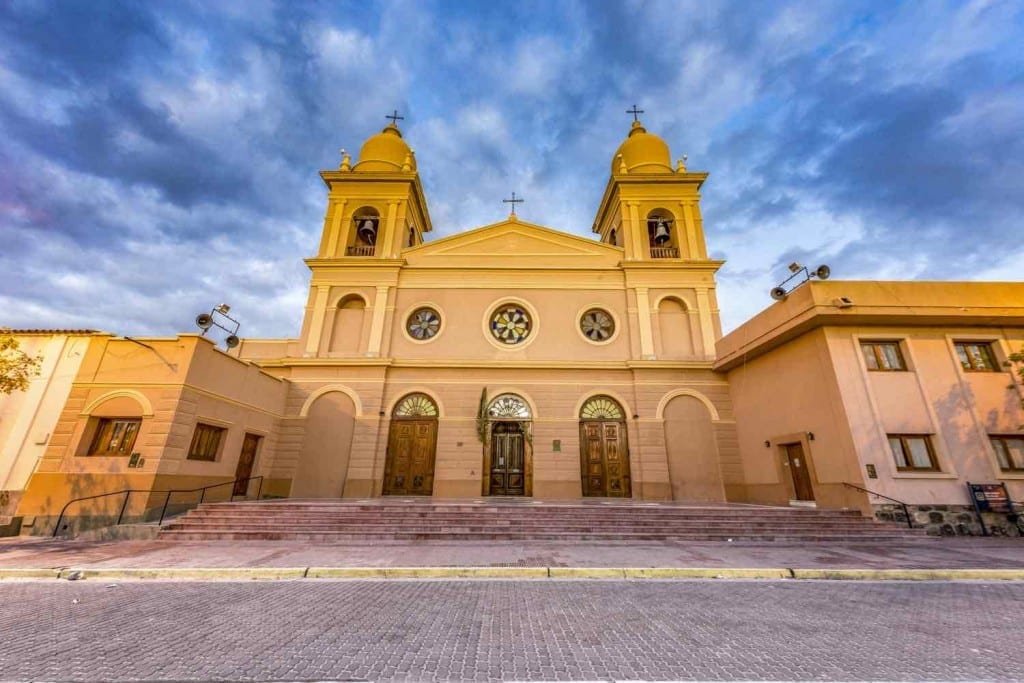 AT LANDED, EACH TRAVEL REQUEST IS PERSONAL. AFTER ALL, YOU'RE TRUSTING US WITH YOUR MOST PRECIOUS ASSET—FREE TIME WITH THE PEOPLE YOU CARE ABOUT. BY GETTING TO KNOW YOU, WE'LL CREATE THE MOST MEMORABLE, MOST EXCEPTIONAL TRIP OF YOUR LIFE. CALL US TODAY AT 801.582.2100. DREAM BIG. WE'VE GOT YOU.
"It's not the fine coat that makes the gentleman."
Argentine proverb
PERFECT

Could not have been more pleased.  This was the trip of a lifetime for our family.  Thank you!
GO WITH LANDED

If you're planning to travel, go with LANDED. You won't be disappointed.
AMAZING ADVENTURE

The whole rhythm of the trip was perfect, and leaving one place for the next worked perfectly. This trip definitely made me want to experience other great spots in South America.
TRIP OF A LIFETIME

The locations were amazing. Your on-the-ground team was fantastic–knowledgeable and accommodating. Beautifully organized.
ABSOLUTELY AMAZING

The best guide I've ever had anywhere in the world. Top notch talent.
GREAT SERVICE

You were a great help in planning–ensuring that I was staying at the right places and enjoying the type of activities we love–and the follow up was incredible.
YOU GOT TO KNOW US

Exactly the bonding and sharing experience we'd hoped for. The rhythm, variety, and tone was spot on. With effective listening skills, you built a good picture of what we wanted–more complicated than "just" luxury. The result was a great trip, one made just for us.
BEST EVER

Excellent attention to detail. You listened carefully, asked the right questions, and customized with just the right balance. Superb guides. We felt relaxed and pampered all the way. You'll plan our next trip.
FANTASTIC EXPERIENCE

Not a single thing on the itinerary that we would change.  The guides were knowledgeable, friendly, and prompt.  The hotels were beautiful, the food delicious and the pace of the activities was perfect for us.
DO IT!

In short, our trip was amazing. Thanks so much for your constant assistance and thorough planning.
PERFECT

The planning, service and execution of the trip was flawless – thank you!
EXCELLENT

LANDED was helpful and knowledgeable, making our trip a memorable one.  I will use your services in the future as I continue to explore Central & South America.
A VERY WELL ORGANIZED DREAM

Your patience with my questions and concerns during the planning stage was remarkable.
THANK YOU

You actually got to know us, which made it possible to know just what we like. You promised the best trip ever and you kept your promise.
ENTIRELY AMAZING

Your recommendations were well thought out. We thoroughly enjoyed our honeymoon. Thank you!
THE ULTIMATE GUIDE

LANDED is the ultimate. You helped us make the most out of a week's time.
DIDN'T MISS A THING

We zip-lined, rafted, sailed, and surfed. The contacts were professional and courteous. We don't want to be back at work. Thank you for all of the work you did to set up this trip.