The Best Hotels in Argentina
Argentina is the eighth largest country in the world, and the second largest nation in South America. Argentina's landscapes range from the glaciers of Tierra del Fuego to the rainforests of Iguazu.
Through our travels, we've become familiar with hundreds of hotels, estancias, and lodges throughout Argentina's diverse regions.
These 10 hotels stand out for their locations, services, originality, and welcoming spirit.
[toc]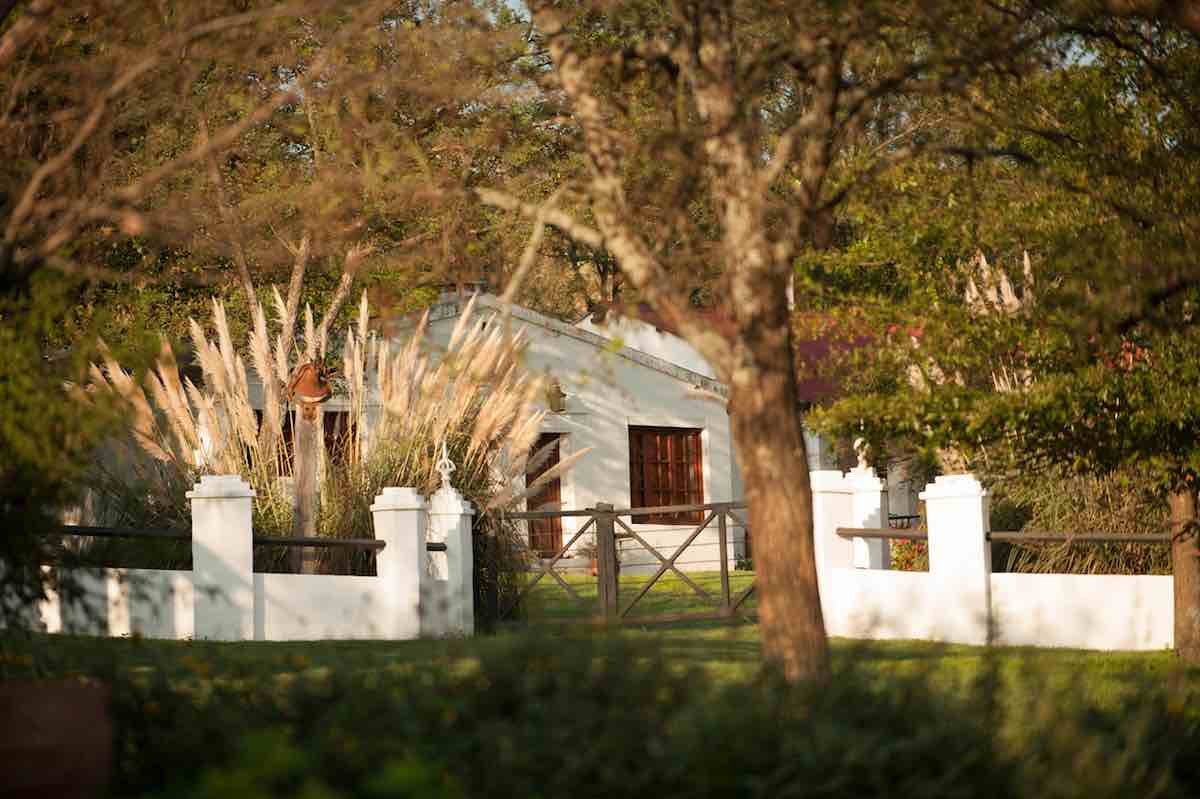 Estancia Los Potreros is a family-owned, 600-acre ranch is the rolling sierra outside Cordoba city.  The estancia dates back to the 16th century and has been farmed by the Anglo-Argentine Begg family for more than a century.
Los Potreros offers solitude, peace, and luxury of experience.  The main house is filled with warmth and charm.  The guest rooms are rustic, cozy, and unfussy, with accommodation for a maximum of 12 guests.
Meals at Estancia Los Potreros are served at a family table, with fresh bread and vegetables, grass-fed beef, and local wines.
The horses and riding guides here are unmatched, with options for all skill levels.  Owners Louisa and Kevin Begg make it a point to have each guest riding every day.
Guests can also observe gaucho horse-training techniques, visit nearby waterfalls, and learn the essentials of Argentine cooking.  Los Potreros is an example of the axiom: properties with heart have friendly dogs.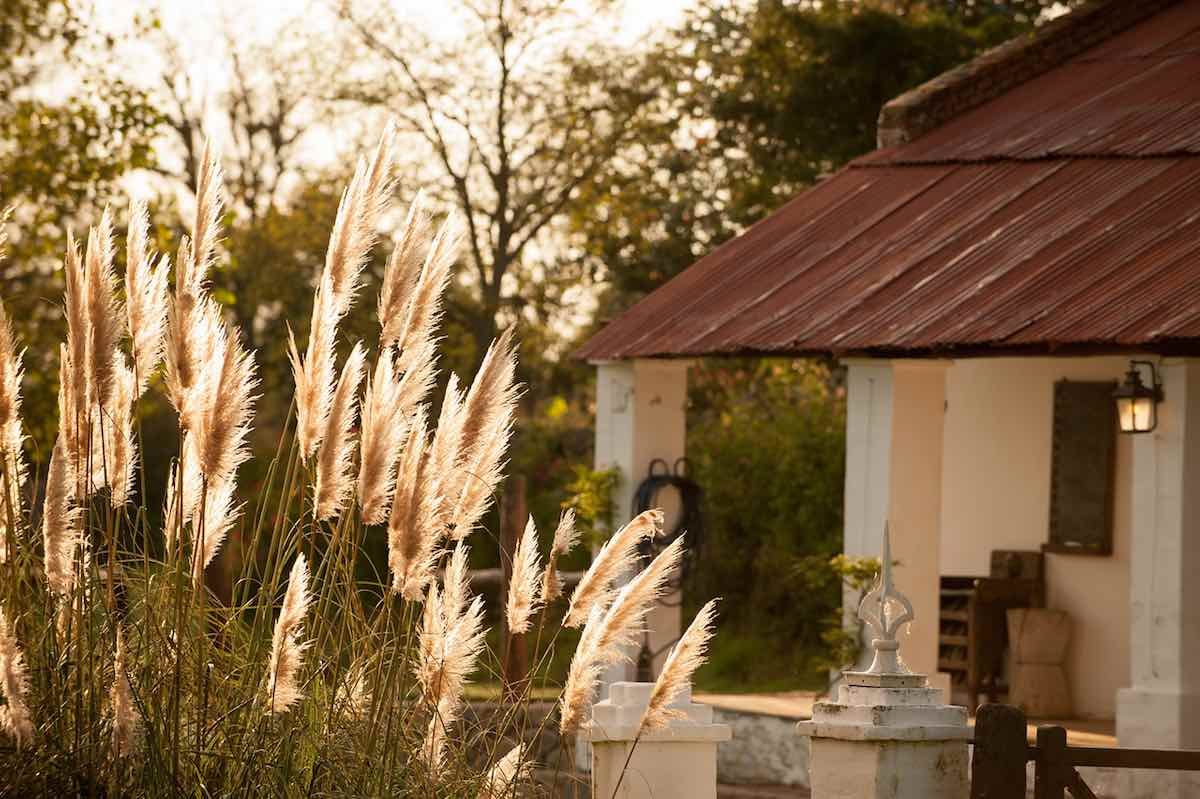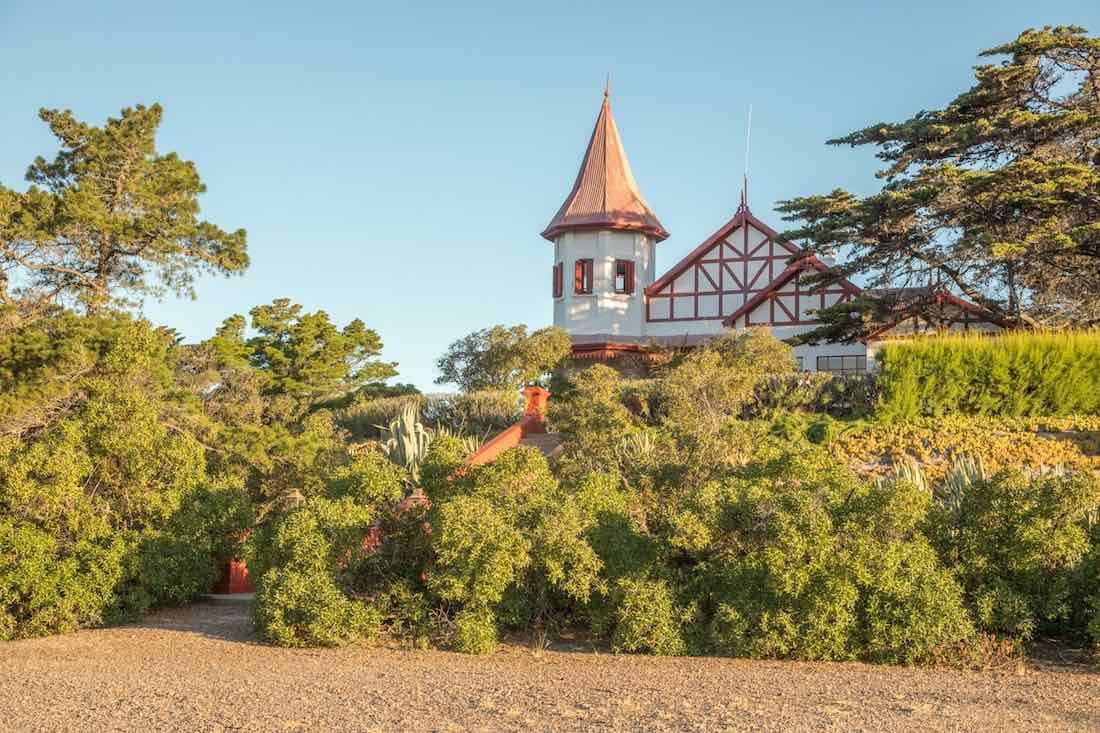 El Pedral is an Argentinian boutique hotel contained within a working sheep ranch (estancia) in the Chubut province. The surrounding Patagonian Steppe stretches hundreds of miles from the Andes to the Atlantic., with El Pedral resting at the eastern end of it's expanse.
On the eastern reaches of the estancia's land, you'll find eastern tip of Mermaid Point, otherwise-known as Punta Ninfas.
A seasonal home to Magellanic penguins, sea lions and elephant seals, Punta Ninfas' pebbly shores are protected by UNESCO as a World Biosphere Reserve.
The guest house at El Pedral consists of the Arbeletche family home (completed in 1923), alongside two neighboring row houses with four rooms each.
In the main house, you'll find the hotel's dining room, kitchen, sunroom, lounge, and one additional guest room.
Just a short walk from the main house, El Pedral's "quincho" is equipped with a ping pong table, pool, foosball table, and an outdoor barbecue area.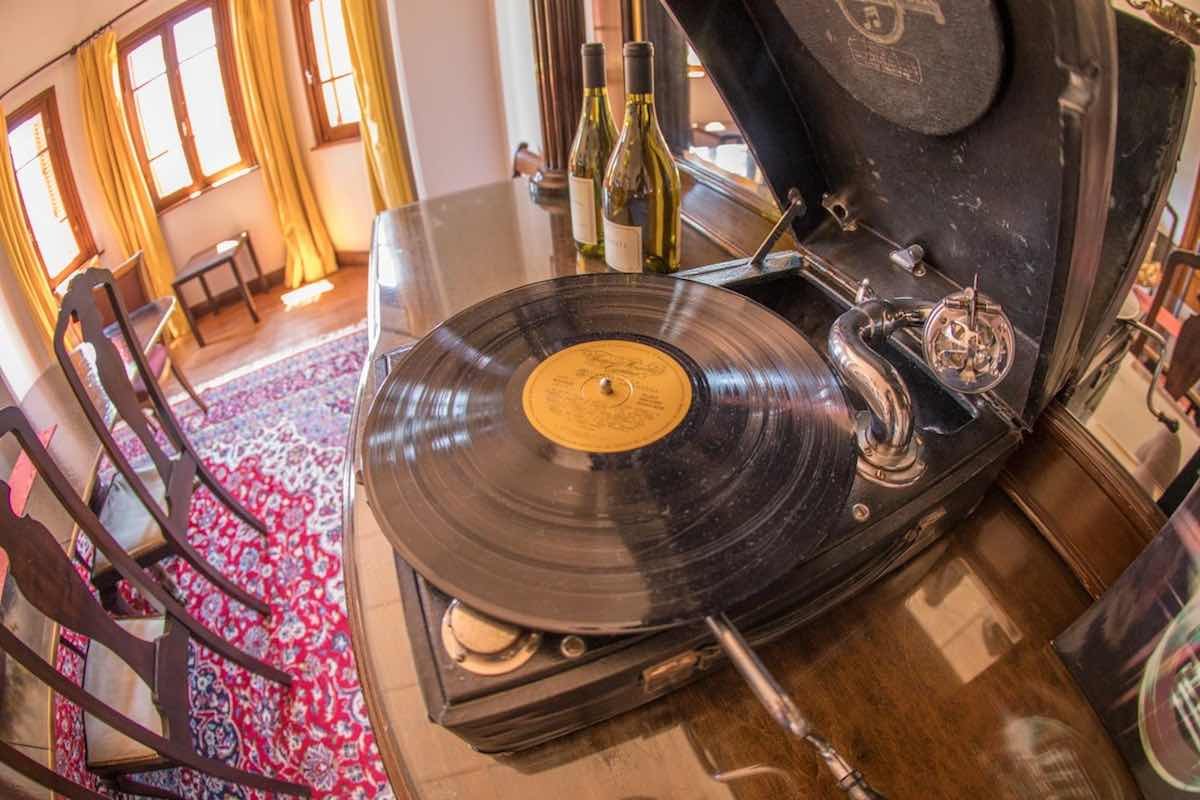 Rooms at this hotel lack security boxes, and room keys are left in the main house while you're away.  The property is powered by a combination of solar panels, windmills and a generator. Lights go out at 10:30PM and come on at 7:30AM.
Cell service is difficult to find. Rooms at El Pedral do not have television. Wi-Fi is available only in the main house, and the connection is slow.
This Argentinian boutique hotel was designed as a place to slow down and unwind.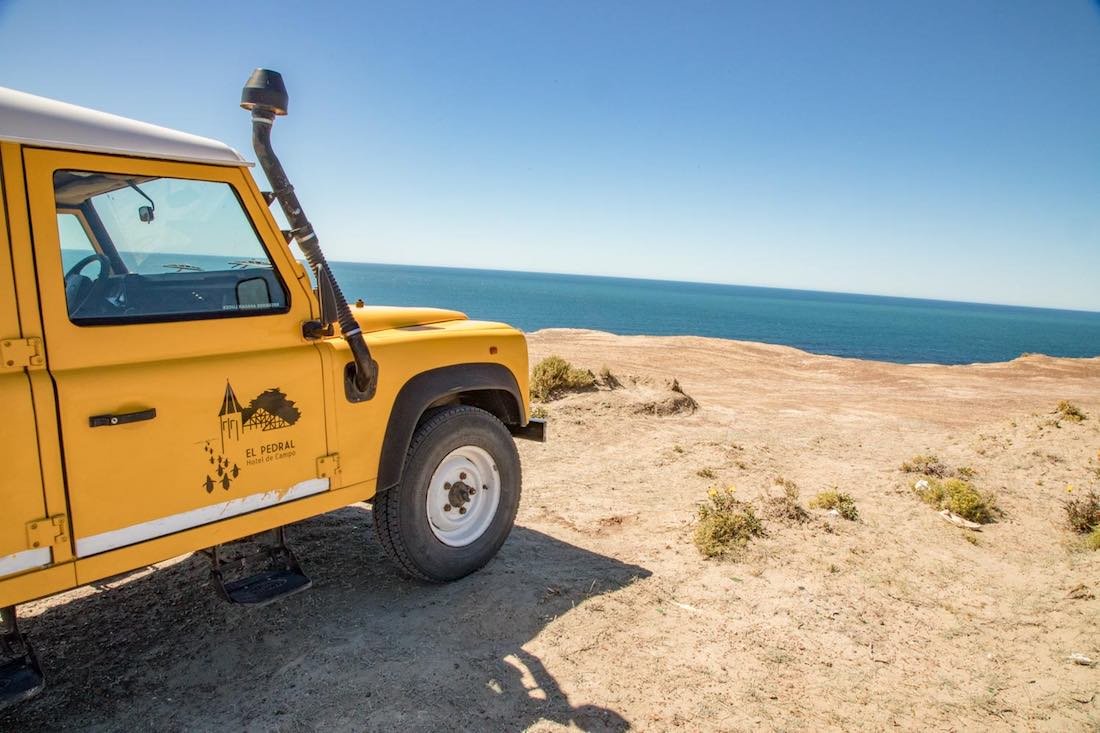 This nine-room county lodge is located in northern Argentine Patagonia, tucked into a beech grove in the heart of a 50,000-acre working cattle ranch—Cerro de los Pinos—founded in 1909.
Gauchos still work the land here today, as their families have for three generations. The Chimehuin and Quilquihue rivers frame the Tipiliuke property with 17 miles of frontage; their crystal-clear waters are renowned for trout pools—home to monstrous browns up to 30 inches.
Guides, gear, and drift boats are available for any level of expertise; even beginners can hit it big here. Tipiliuke also offers Riding, biking, hiking, and wing shooting excursions.
This Argentinian hotel features:
Indoor and Outdoor Dining Areas
Wood-Fired Sauna
Massage Room
Honor Bar
Fireplace
Lounge
Tipiliuke's nine cozy guest rooms are furnished with artisanal textiles, ceiling fans, and radiant heat.  Wi-Fi is available throughout the lodge as well as at the outdoor sitting areas.

Located just outside of Salta, House of Jasmines is surrounded by gardens, pasture, and sunflowers. This Argentine hotel was once the country estate of American actor Robert Duvall.
Guests arrive by a eucalyptus-lined driveway to the century-old mansion house. The main house is constructed in the Spanish colonial style, with whitewashed walls and a red-tiled roof. Inside, hotel guests can enjoy the lounge, bar, restaurant, fireplace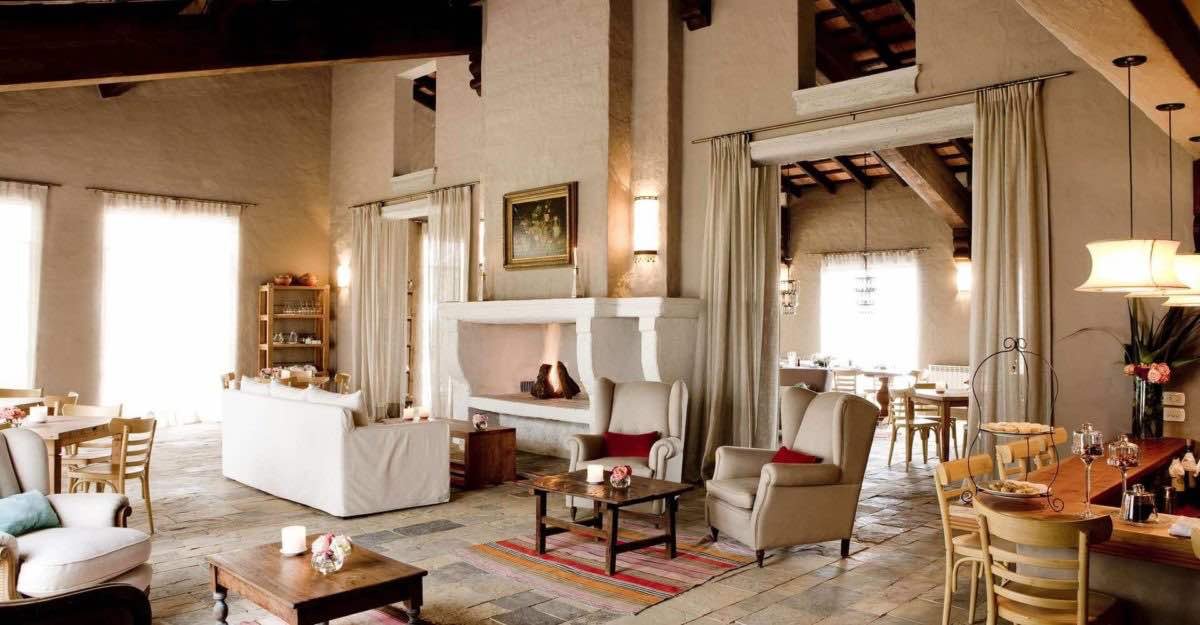 Large trees shade House of Jasmines' outdoor dining space. The swimming pool and gardens look out on fields and the distant Andes Mountains.  Massage services are available.
Each of this Argentinian hotel's 14 guest rooms features tiled or hardwood floors and artisanal textiles.
In-room amenities include radiant heat, air-conditioning, television, security box, hair dryer, mini-bar, robe, slippers, and Wi-Fi.
Alvear Icon Hotel, in Buenos Aires, offers cosmopolitan luxury and comfort. Alvear Icon Hotel is a member of Leading Hotels of the World — a community of independent luxury hotels dedicated to superior service.
The newest addition to the Alvear family of hotels, Alvear Icon is a high-rise hotel with clean, modern lines. Sharing the same spirit and attention to service as the Alvear Palace, the Icon is a showcase for the Sutton family's contemporary art collection.
Located in the upscale, metropolitan neighborhood of Puerto Madero, Alvear Icon is flanked by parks, the historic waterfront, pedestrian streets, shops, and cafes.
On property, guests of Alvear Icon can enjoy:
Swimming Pool
Wine Cellar
Restaurant
Bar
Rooftop
Spa
The 159 guestrooms and suites feature warm fabrics, natural woods, Carrara marble bathrooms, and double-glazed windows.
In-room amenities: security box, television, turndown service, hair dryer, robes, slippers, mini-bar, and Wi-Fi.
5. Casa de Uco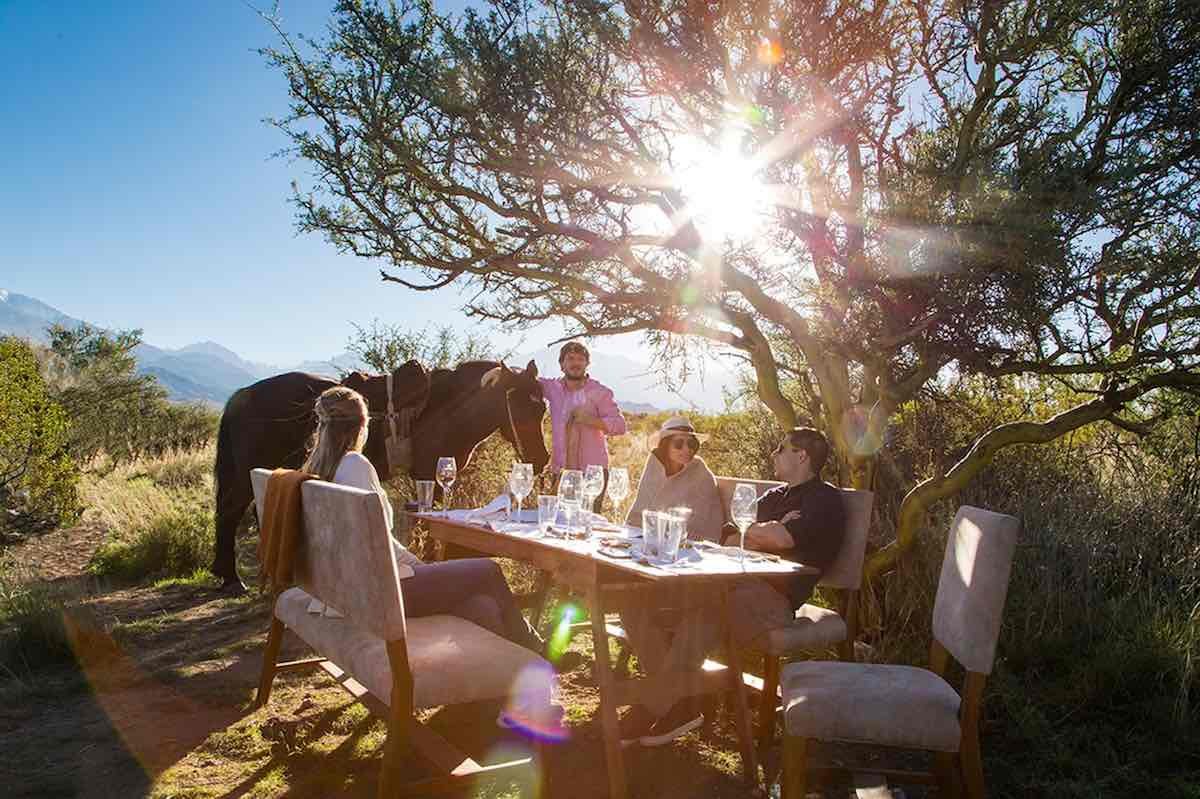 Casa de Uco is a boutique wine lodge located in the Uco Valley, 90 minutes by road from the Mendoza airport, near the  foothills of the Andes.
The ambitious Argentine hotel is surrounded by a 320-hectare estate featuring a winery, swimming pool, tennis court, pond, and picnic areas.
Loaner bicycles are available, and horseback riding can be arranged.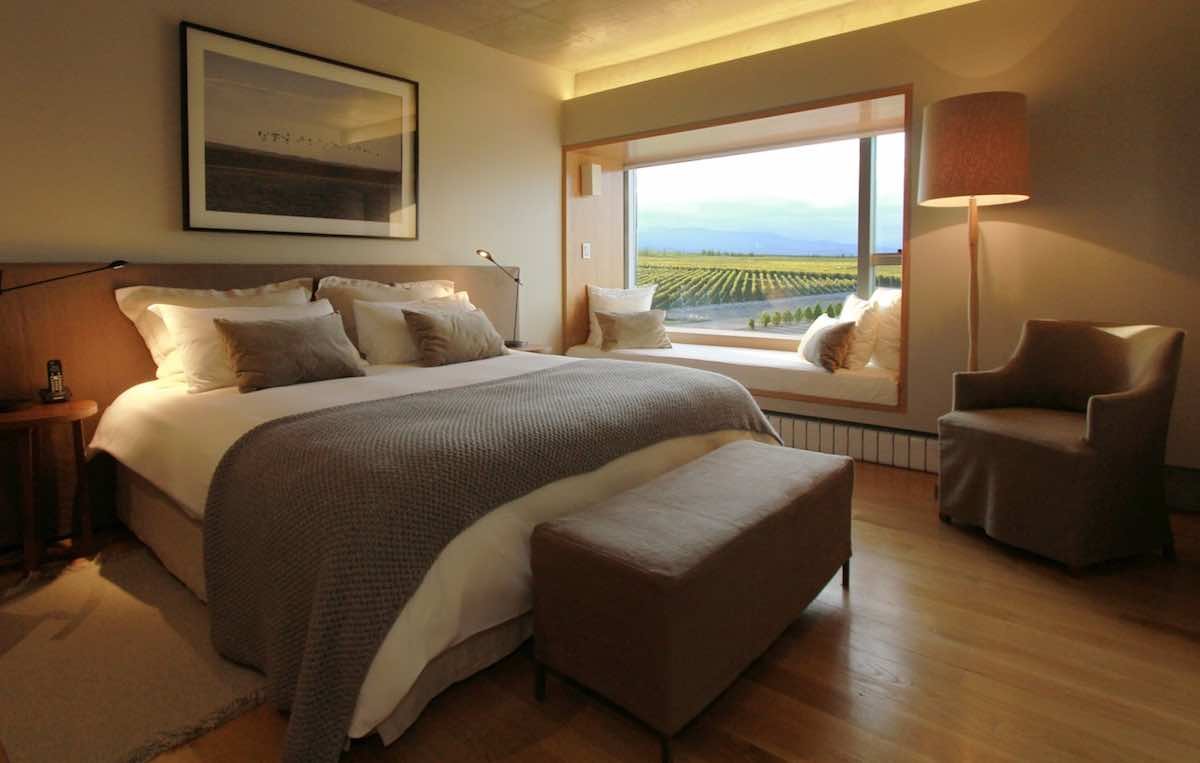 Inside, guests of Casa de Uco can enjoy the restaurant and wine bar, fitness room, spa, sauna, and game room.
This hotel's 16 guest rooms and villas are finished in local wood, stone, and traditional textiles.
In-room amenities include:
Security Box
Hair Dryer
Television
Mini-Bar
Robes
Wi-Fi is available throughout the lodge.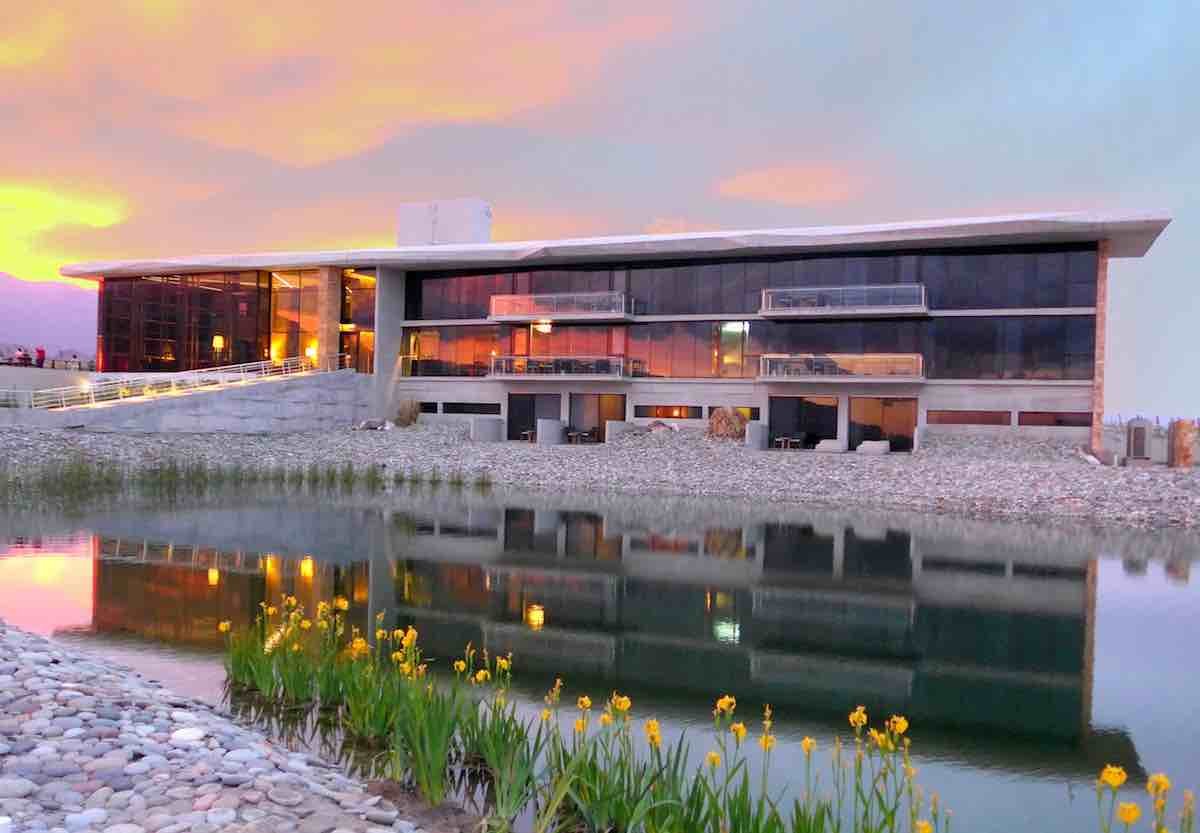 4. The Vines of Mendoza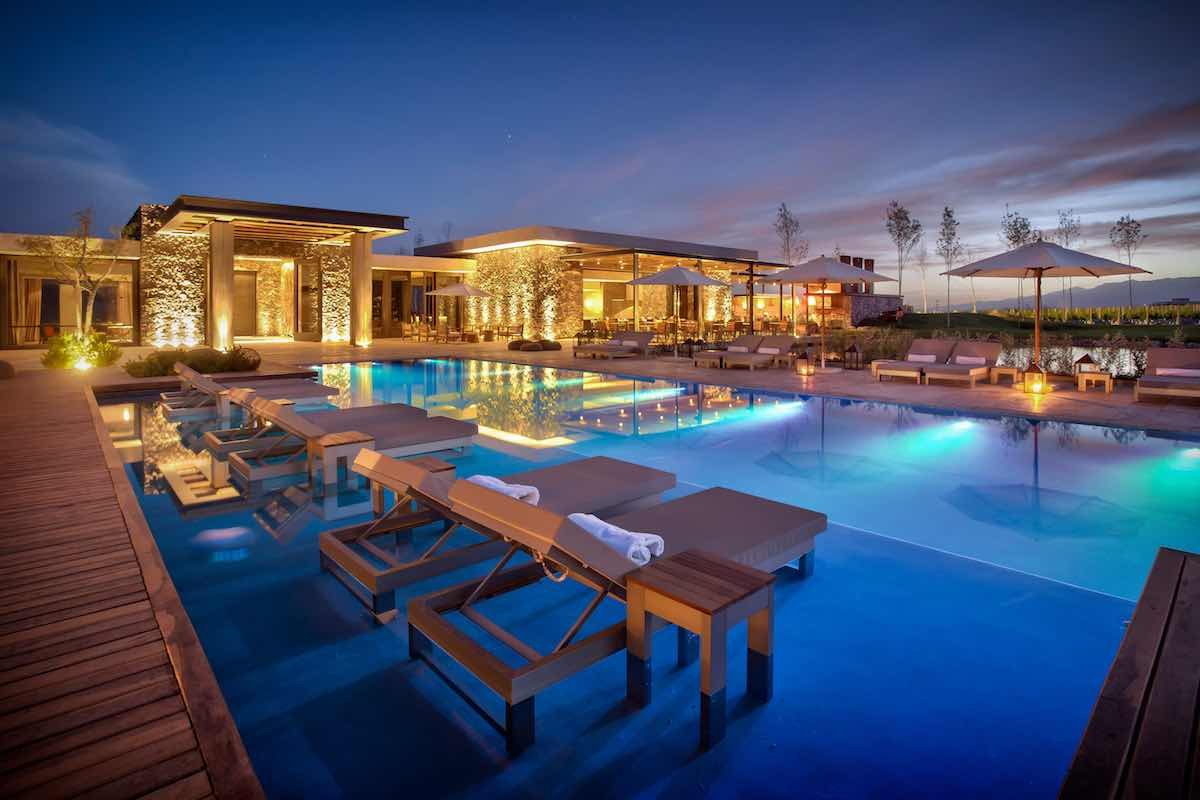 A short drive from Casa de Uco, The Vines is one of the best wine lodges in Argentina, and among our favorites in South America.
This Mendoza region boutique hotel is surrounded by vineyards, which are under cultivation by more than 130 small-batch winemakers.
The main building at The Vines houses the Siete Fuegos Restaurant (by famed Argentine chef Francis Mallmann), a lounge, fireplace, wine bar, outdoor swimming pool, and sundeck.
Nearby is one of South America's best hotel gyms–an elevated glass rectangle looking out on the vineyards and the Andes.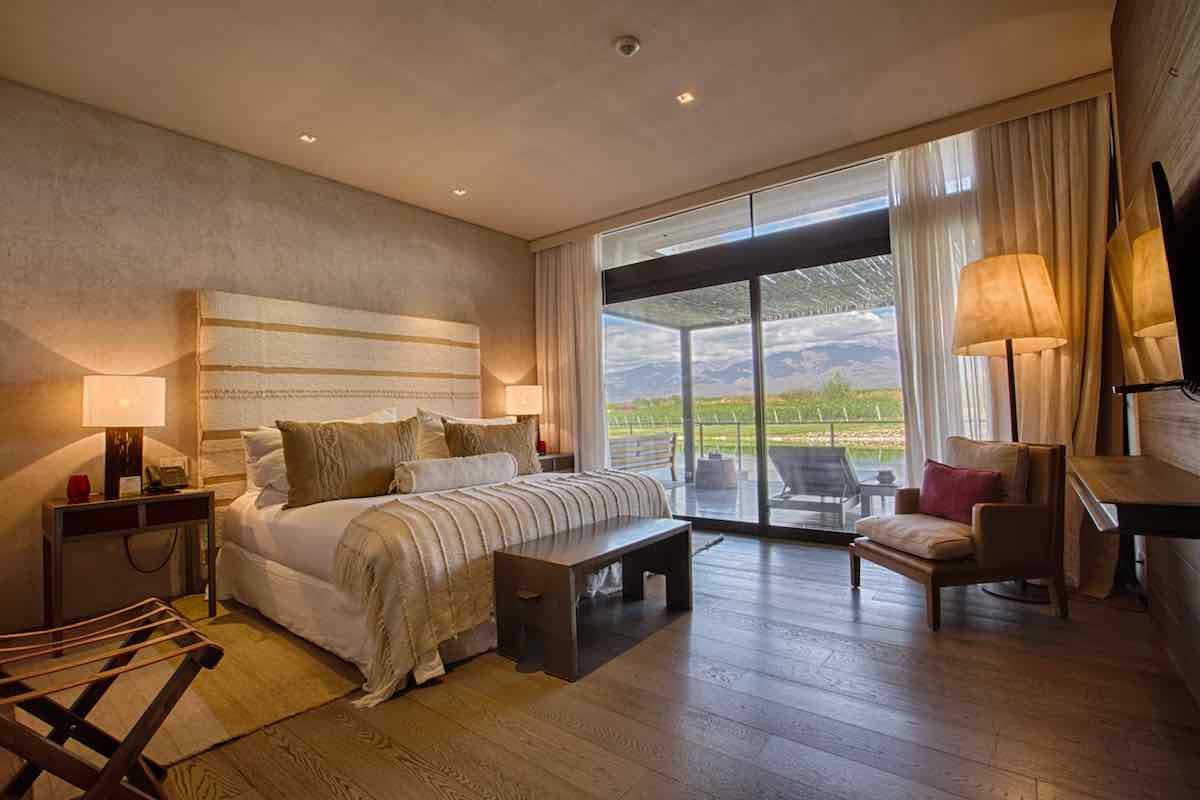 This Argentinian hotel's 21 spacious villas have a contemporary finish, featuring panoramic windows, natural stone, terraces and lounge chairs.
In-room amenities include security box, robes, slippers, and hairdryer.  Wi-Fi is available in the main building and the guestrooms. The Vines is a member of Leading Hotels of the World.
Guests of The Vines can enjoy winery tours and tastings, or create their own wine blends. Picnics, bicycle rides, fly fishing, and horseback excursions can be arranged.
In-room massages are available for an additional fee.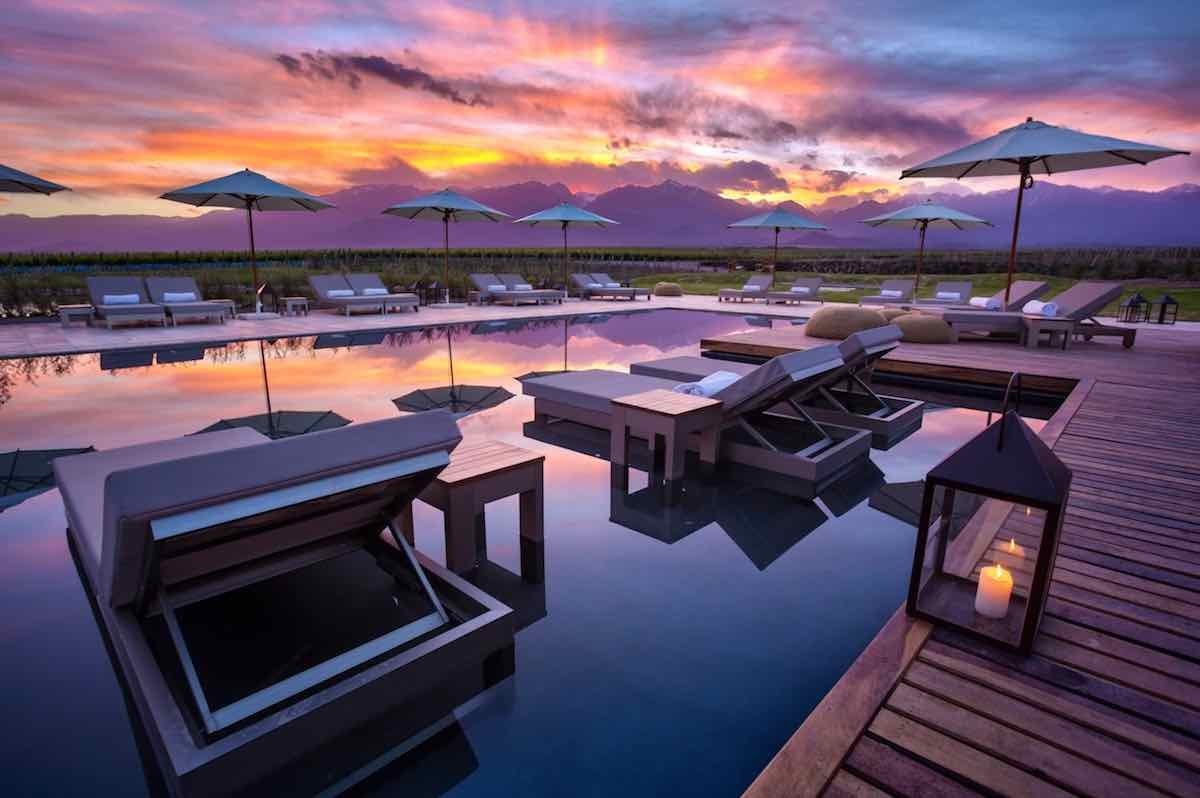 Another one of our favorite wine lodges in Argentina is Estancia Colome, located near the high-desert town of Molinos—a five-hour drive from Salta.
This boutique hotel is located at nearly 8,000 feet above sea level. The Colome wine estate surrounds the lodge, wrapping it in more than 25 acres of Malbec vines and lavender.
The Colome wine lodge is constructed in the Spanish Colonial style, with candle-lit covered porches, adobe-hued walls, and red-tiled roof.
Among the hotel's amenities are:
Outdoor Heated Swimming Pool
Billiards Room
Desert Garden
Fitness Center
Tennis Court
Sundeck
Guests of the hotel can also enjoy winery tours, hikes, and use of bicycles.
The nine guest suites at Colome feature natural wood, leather armchairs, artisanal textiles, double vanities, separate shower and bath.
Guestrooms at Estancia Colome do not have televisions. Wi-Fi is available in the lodge's public spaces.
Adjacent to the main house is the James Turrell Museum. Opened in 2009 by collectors Ursula and Donald Hess, this museum is dedicated to the work of Mr. Turrell—one of the world's most renowned contemporary artists.
His work focused on light and space, and the museum is a collection of rooms exploring dimension, depth, light, and color.
Shoes are removed, and guests enter the exhibits. For many visitors, the impression is lasting and powerful.
2. Eolo Patagonia's Spirit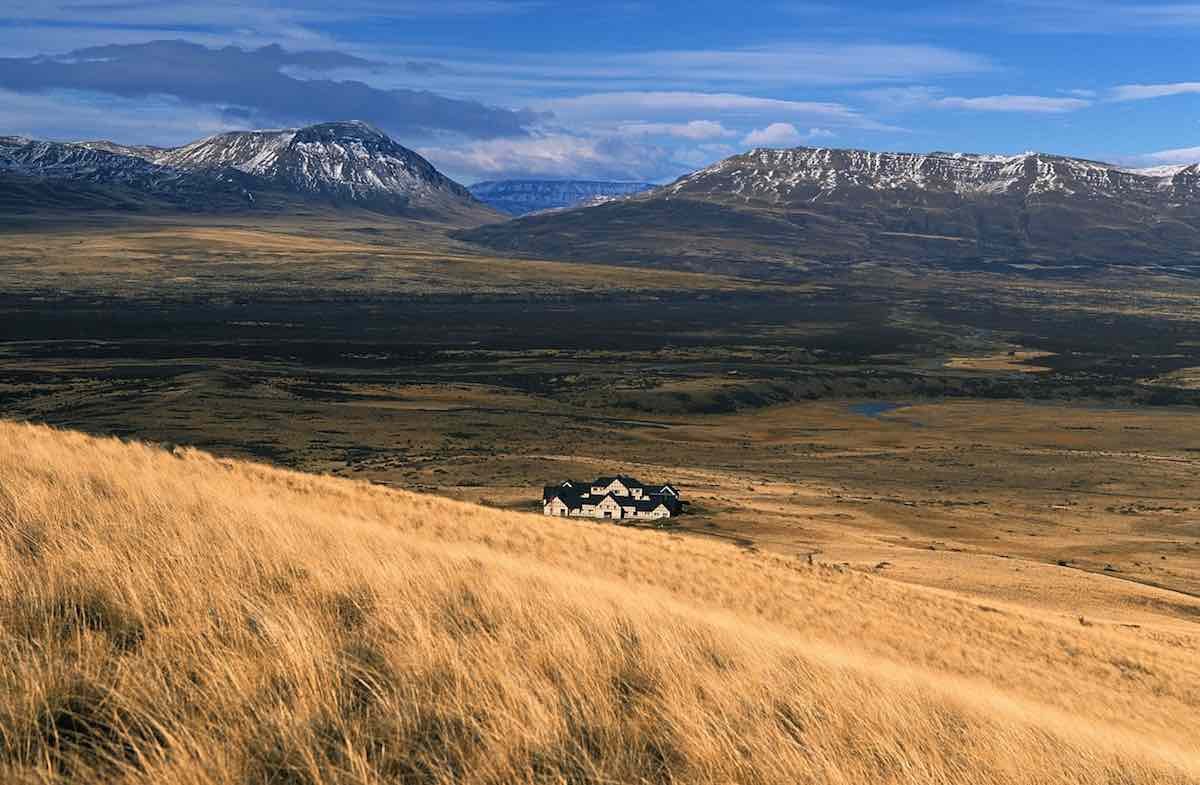 Eolo is a 17-room Relais & Chateaux lodge overlooking the Patagonian Steppe, with distant glimpses of ice-blue of Lago Argentino.
Tucked into a hillside on Estancia Alice, a 4,000-hectare private ranch, Eolo rests roughly half way between the gateway city of El Calafate and Los Glaciares National Park—the location of the Perito Moreno Glacier.
Eolo is a place of profound peace. Outside, the wind carries the sound of lowing cattle and the plaintive calls of lonely birds.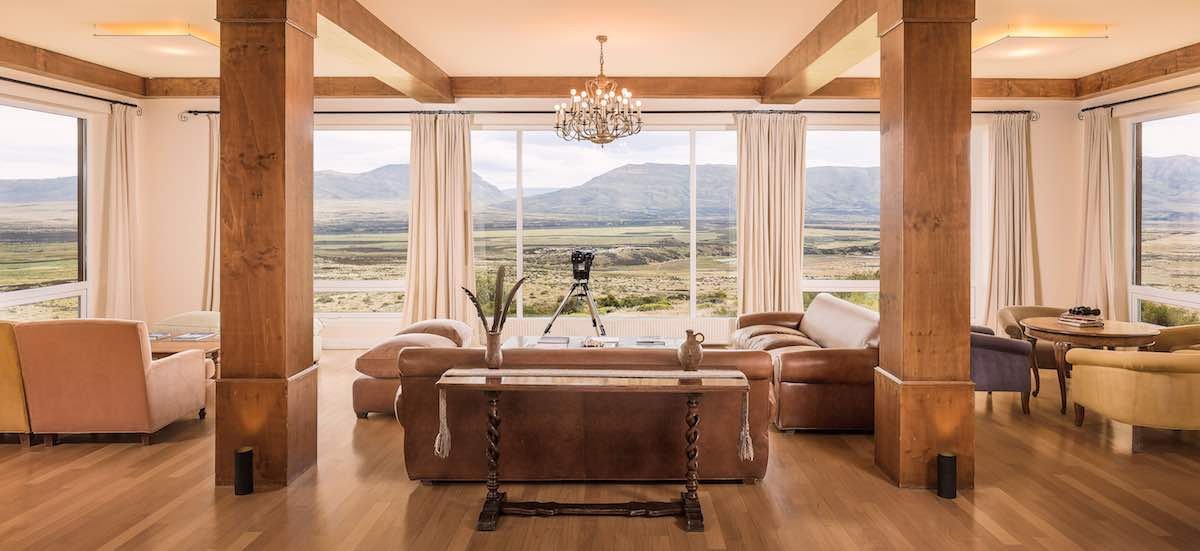 Food is a highlight at Eolo; most guests choose the full-board option, with meals and select beverages included.
Among the hotel's amenities are a hot tub, bar, library, lounge, restaurant, bicycles, and video library. Massages and riding tours are available for an additional fee.
In room amenities include a security box, hair dryer, minibar, robes, slippers, and Wi-Fi.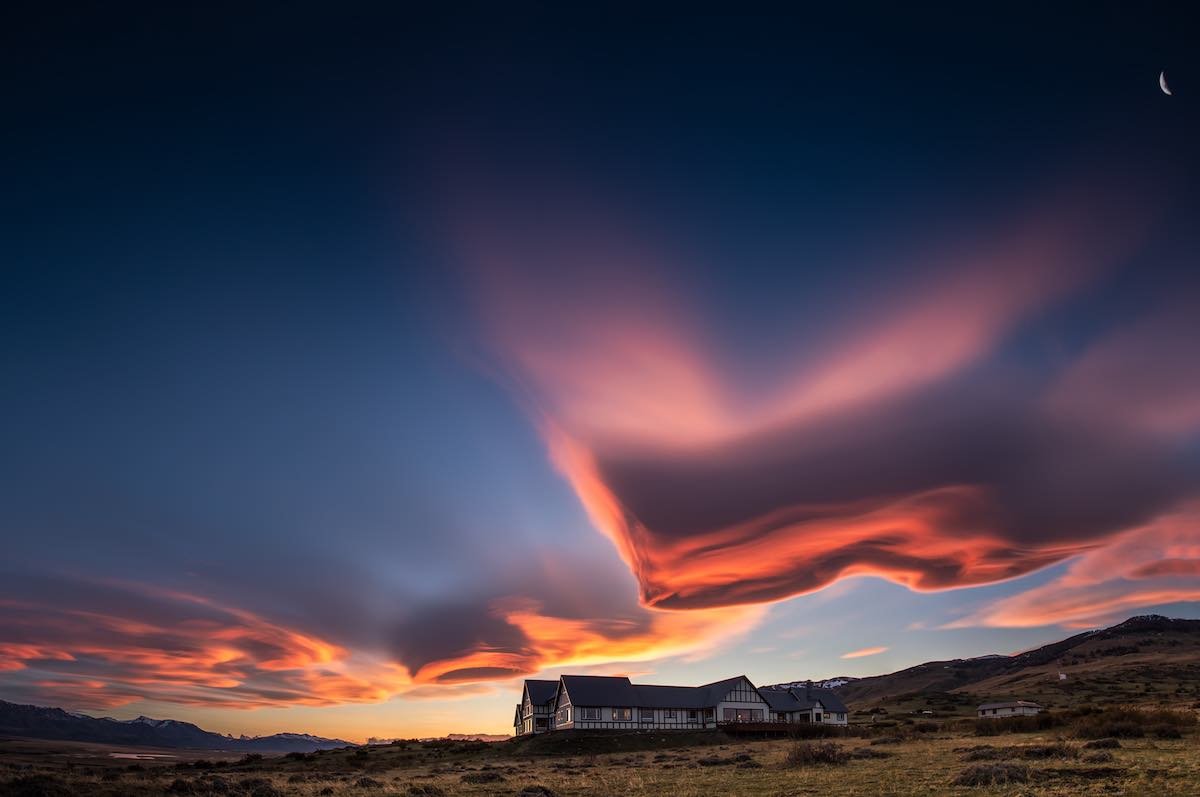 1. Awasi Iguazu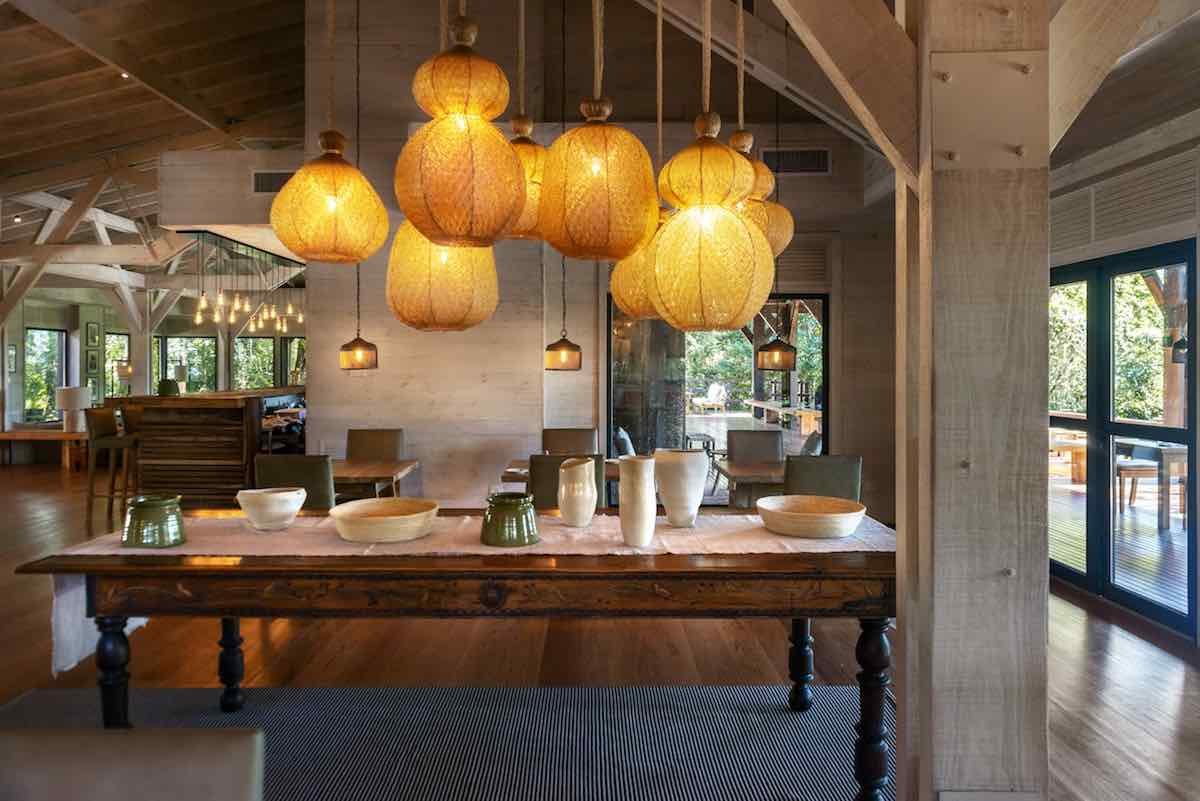 For active adventure seekers, Awasi Iguazu may be the best hotel in Argentina.
This Relais & Chateaux lodge is located within a private Atlantic Rainforest reserve, approximately 30 minutes by car from the Iguazu National Park gate.
Each of the 14 villas at this Argentinian luxury lodge is surrounded by jungle foliage, and each has its own plunge pool and sundeck.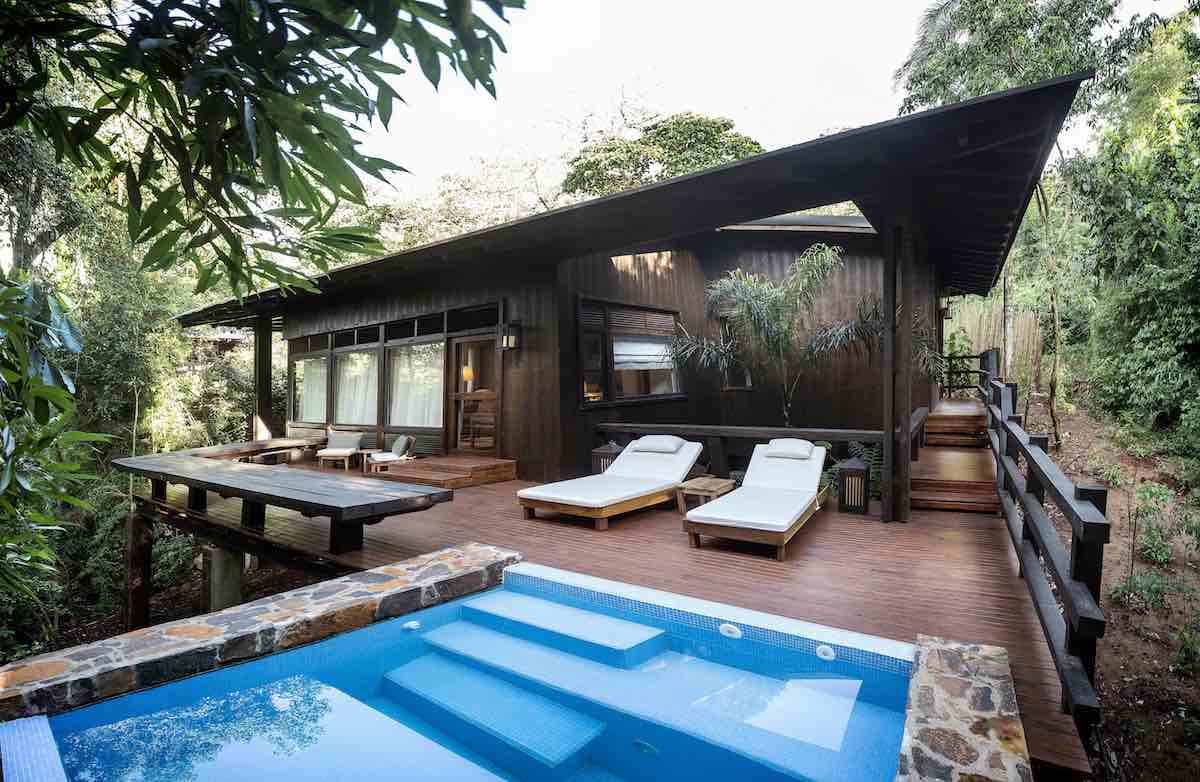 Other in-room amenities at Awasi include:
Ambient-Temperature Plunge Pool
Mini-Bar
Sundeck
Slippers
Bathtub
Robes
Wi-Fi
In-room massages can be arranged for an additional fee.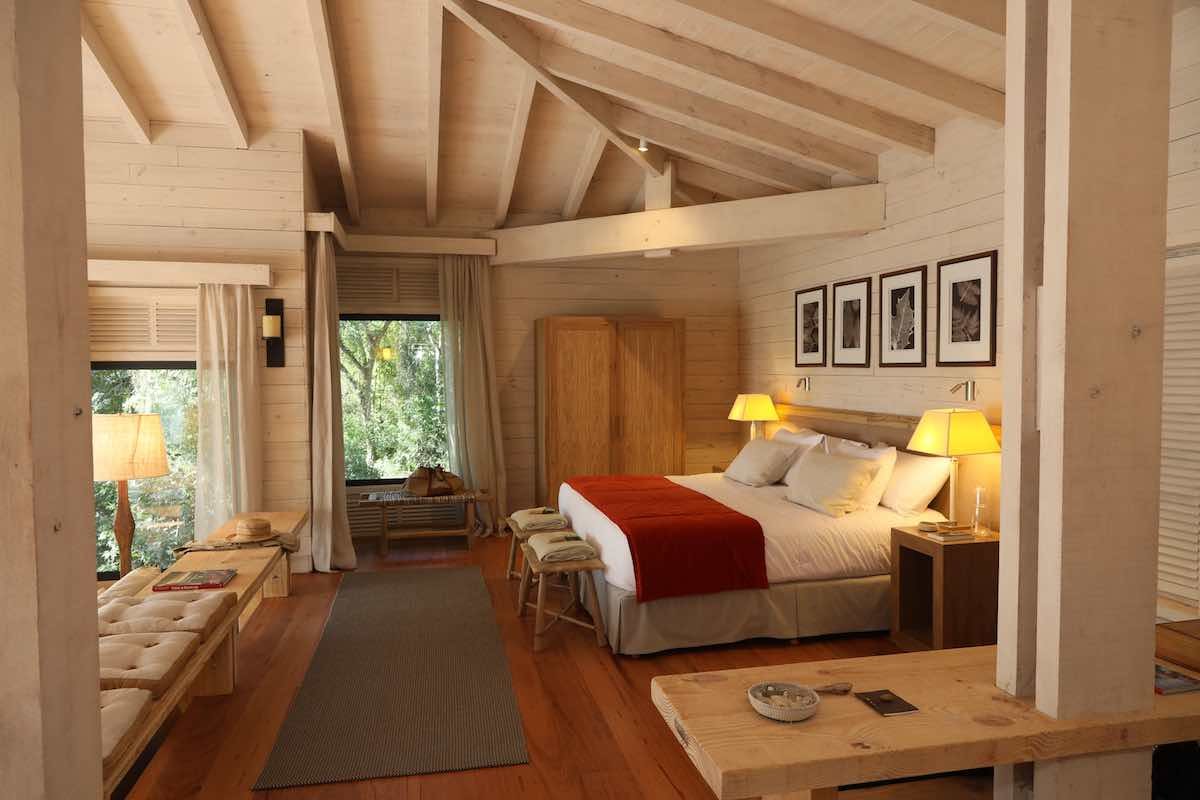 Privately-guided, tailor-made touring is also included.  Upon arrival, you'll meet with your guides to choose your excursions.
Guests can choose from one full-day (approximately 6 to 8 hours) or two half-day (2 to 4 hours) excursions per day.  Airport transfers to either airport (IGR or IGU) are also included.
Advance visas are required for entrance to Brazil.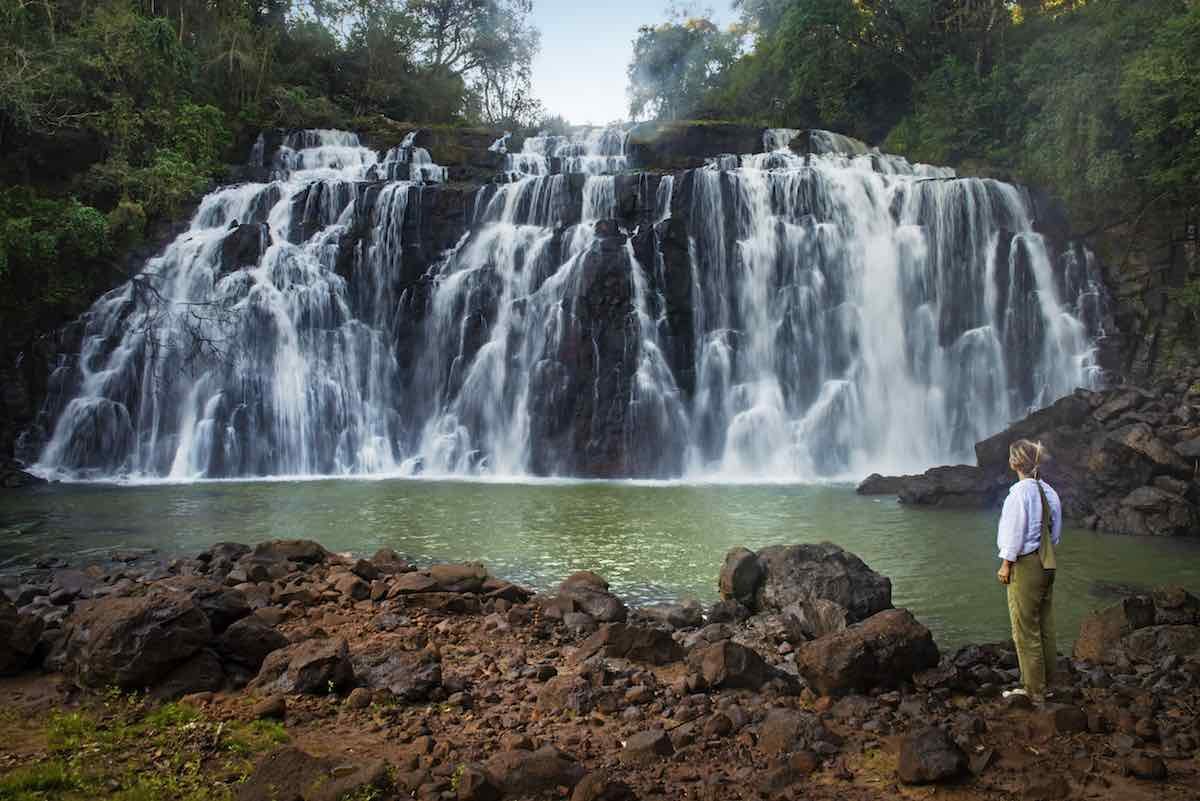 ARE YOU CONSIDERING A TRIP TO ARGENTINA? LANDED PROVIDES PERSONALIZED, CUSTOM TRAVEL WITHIN CENTRAL AMERICA, SOUTH AMERICA, AND THE ANTARCTIC. WE'LL CREATE A UNIQUE ITINERARY PLAN TAILORED TO YOUR INTERESTS AND DREAMS. EXPERIENCE THE TRIP OF A LIFETIME. SPEAK WITH ONE OF OUR EXPERT TRAVEL PLANNERS TODAY AT 801.582.2100.