Finch Bay Eco Hotel is located in front of the public beach at Punta Estrada, on the southern shore of Santa Cruz Island. You can find this hotel in between our favorites in the Galapagos. 
The hotel is a short walk and water taxi ride from the main dock in the town of Puerto Ayora. The town, Darwin Research Center, and Las Grietas snorkeling channel are within easy reach. The white sand beach at Tortuga Bay can be accessed by trail in under an hour.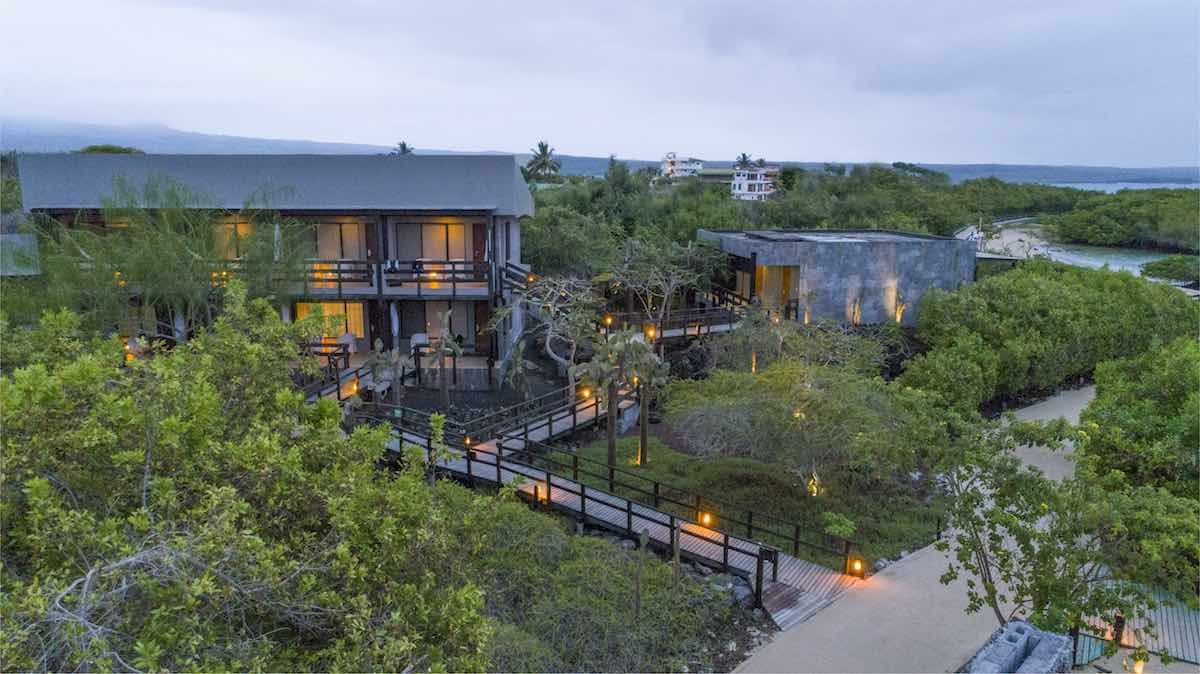 Accommodations 
The hotel's 26 guestrooms and suites are located in two buildings, arranged around a cactus garden, ambient temperature swimming pool, and open-air restaurant. Kayaks and snorkeling gear are available for guest use. Wi-Fi is included.
All rooms are equipped with air conditioning, shared porch or balcony with hammock, blackout curtains, hair dryer, and security box.
Laundry service and in-room massages are available for an additional fee.
The hotel's 6 Finch Bay Suites offer ocean views with private balconies and hammocks. The 21 Finch Bay Rooms offer shared porches or balconies with hammocks.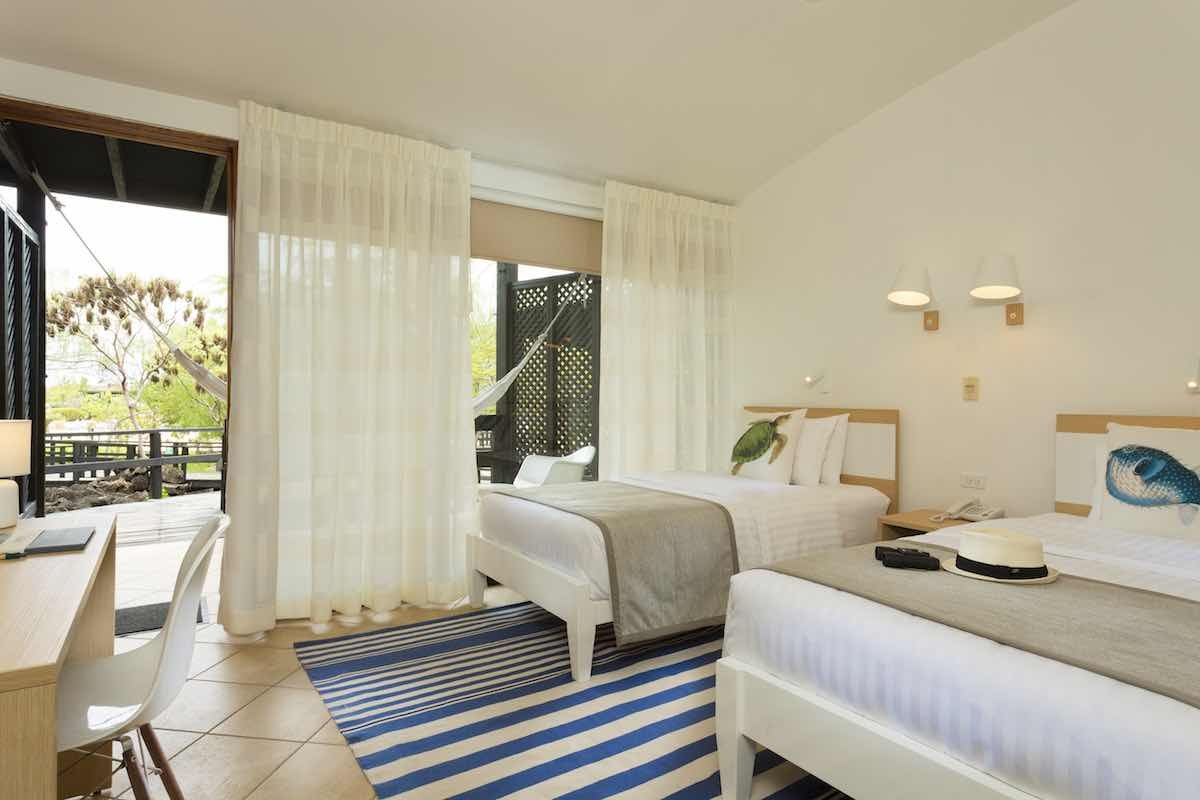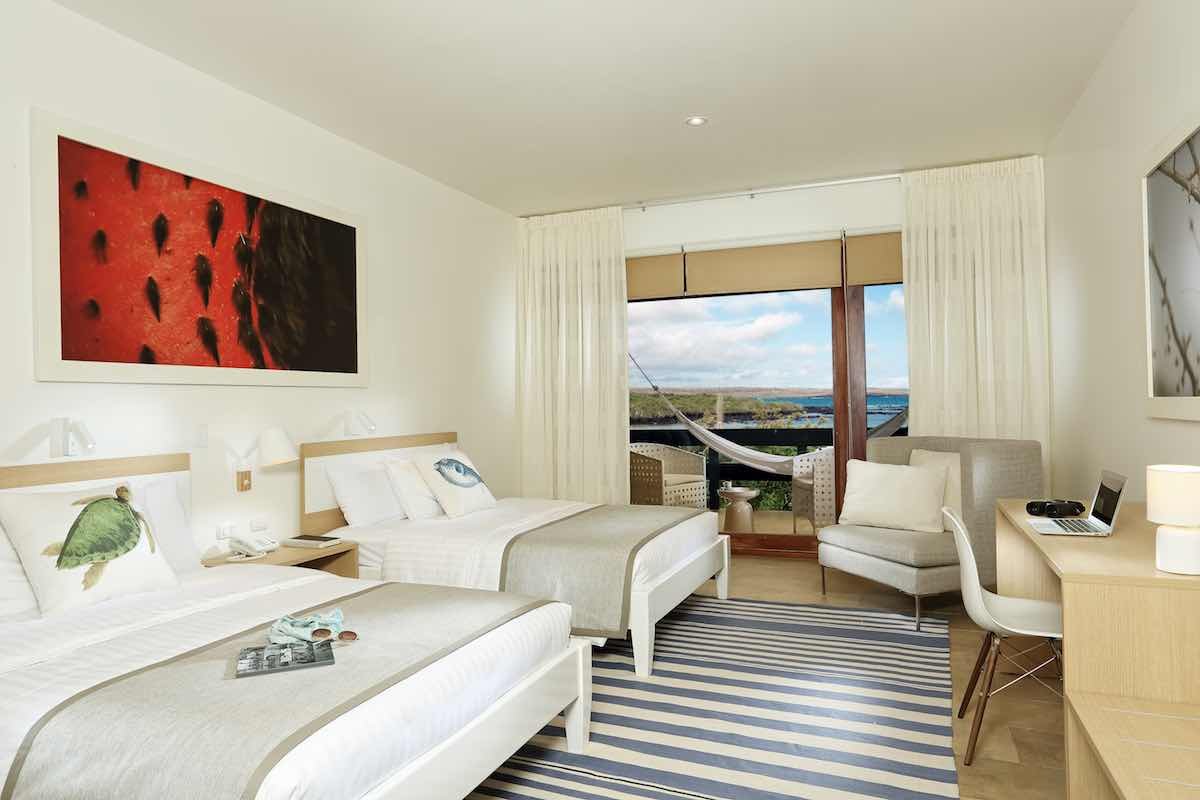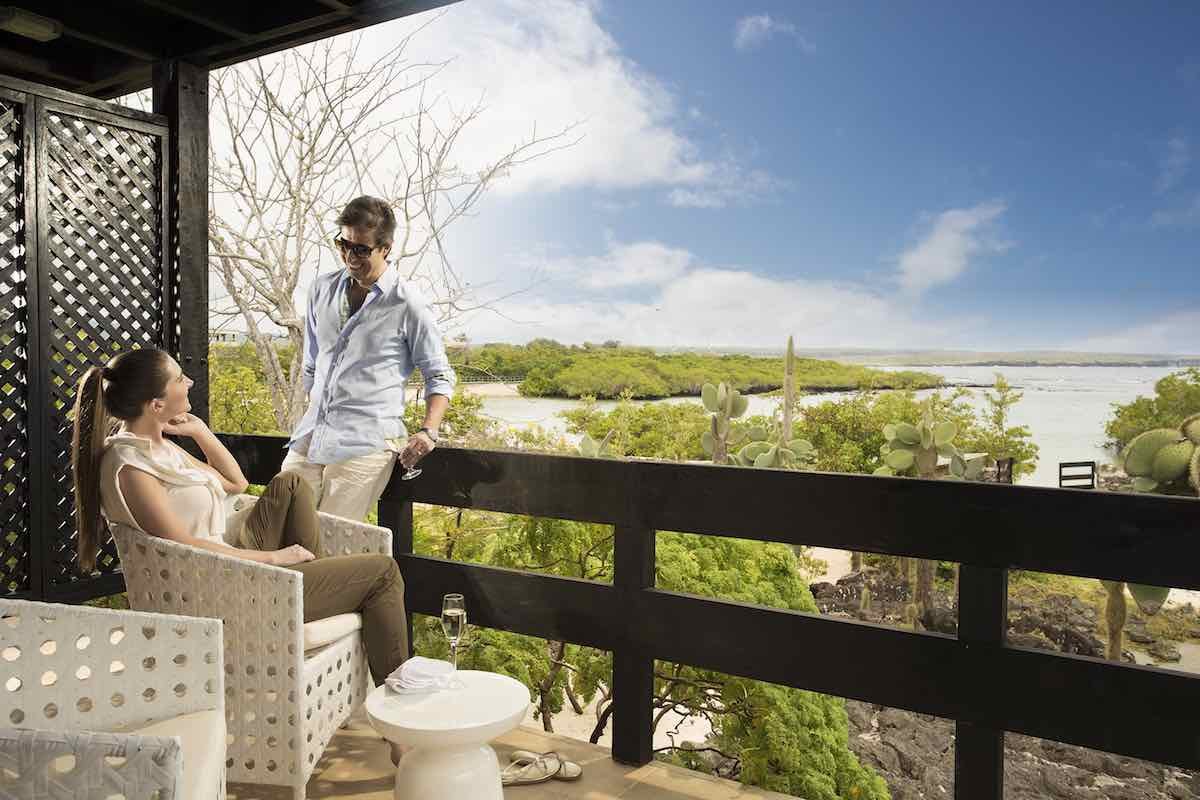 Amenities
Finch Bay Hotel offers a bar, open-air restaurant, business center, massages, swimming pool, laundry service, and complimentary use of kayak and snorkeling gear.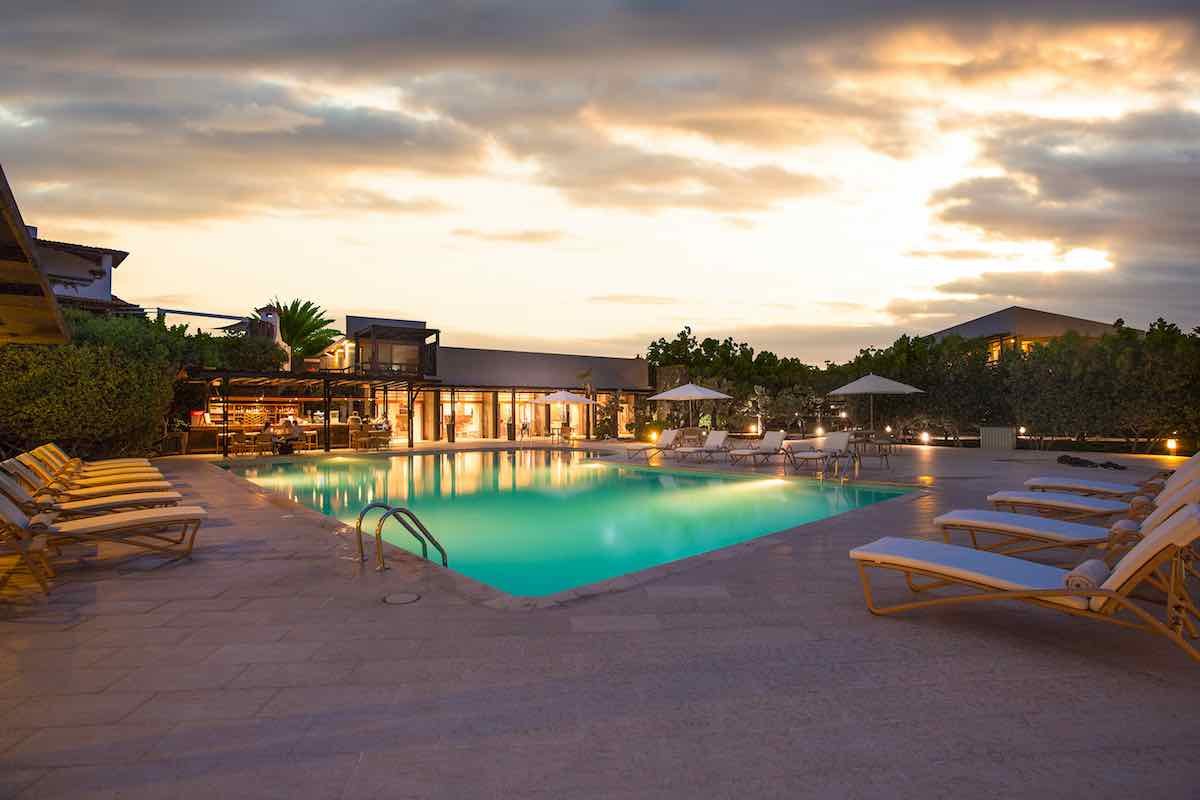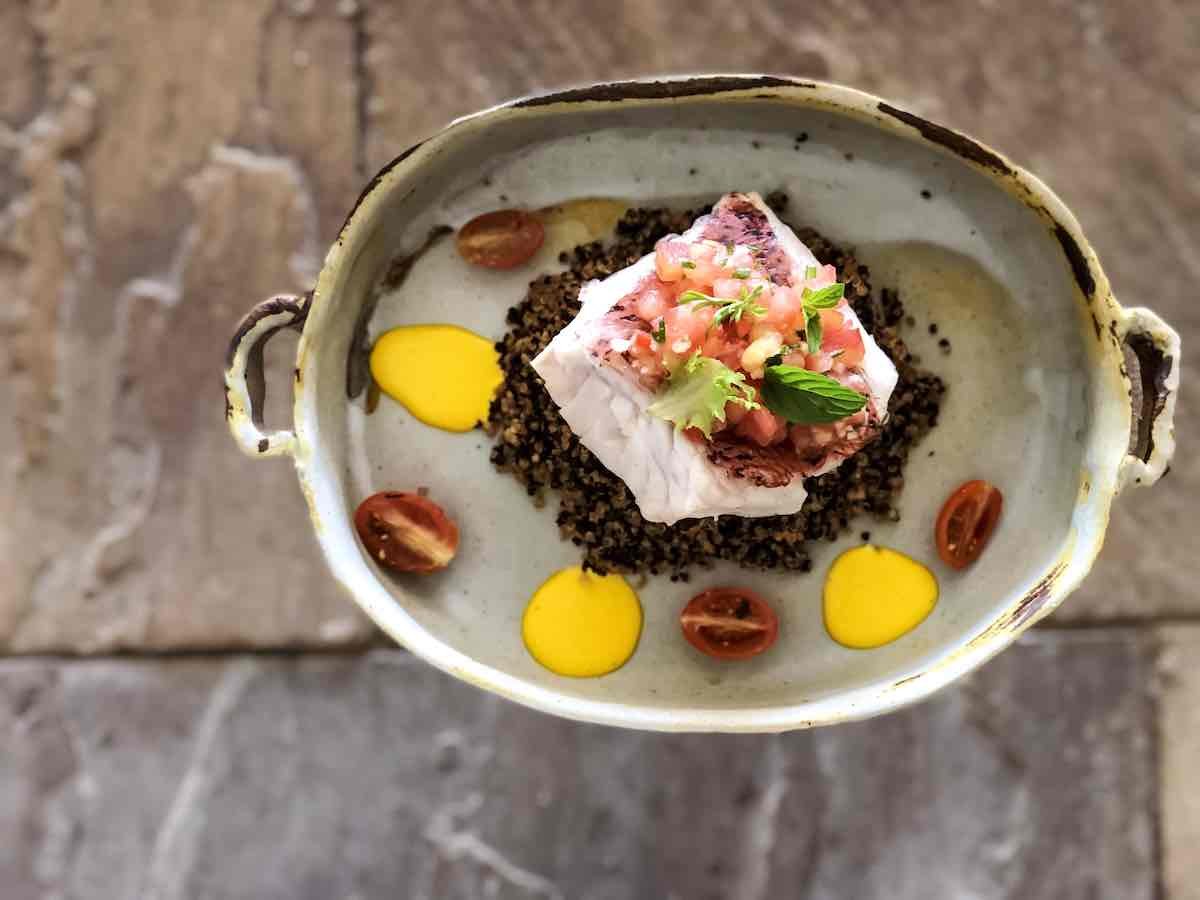 Activities
The Galapagos Archipelago is one of the world's most unique wildlife destinations. Giant tortoises, sea lions, blue-footed boobies, and marine iguanas can all be observed on Santa Cruz Island.
Most of our clients stay 4 or 5 nights, exploring the Santa Cruz highlands and coast, and taking wildlife viewing and snorkeling day trips to other nearby islands.
Stays at Finch Bay Eco Hotel can also be combined with Galapagos Islands cruises, before or after the cruise. LANDED has direct, wholesale contracts with the best yachts and catamarans in the Galapagos.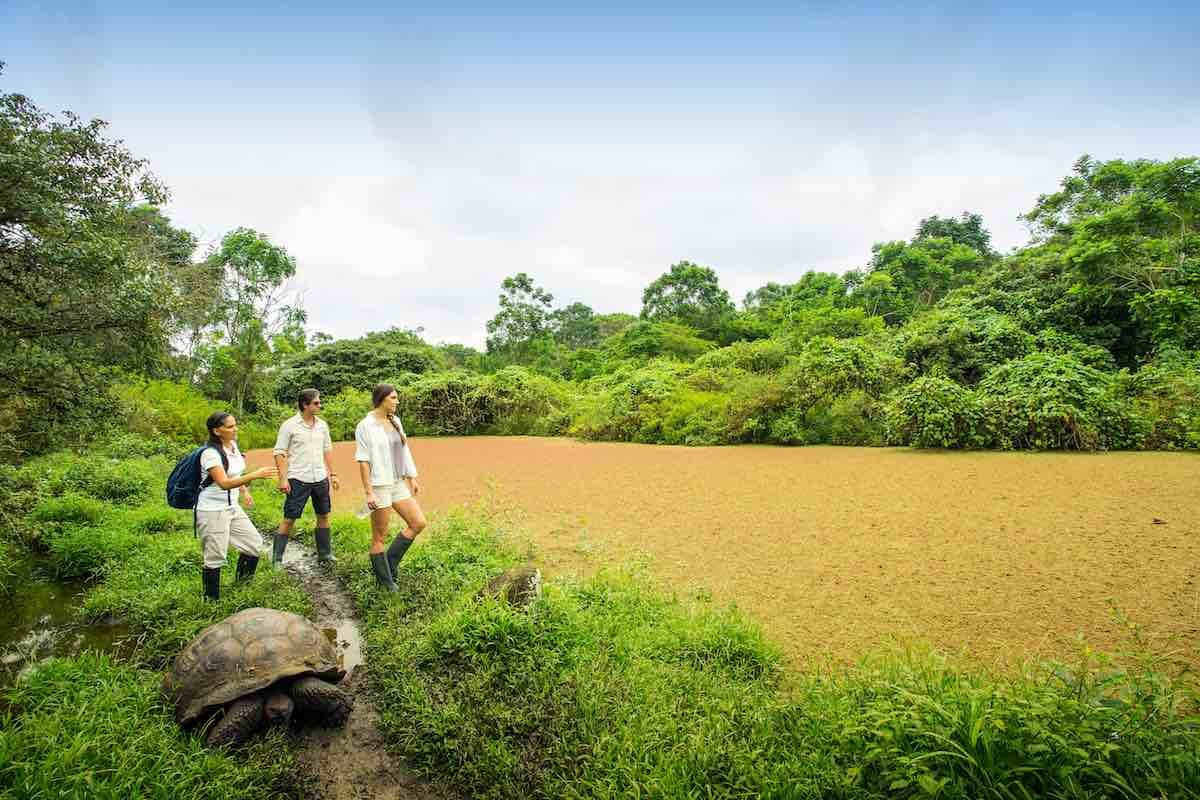 ARE YOU CONSIDERING A STAY AT FINCH BAY? LANDED PROVIDES PERSONALIZED, CUSTOM TRAVEL WITHIN CENTRAL AMERICA, SOUTH AMERICA, AND THE ANTARCTIC. WE'LL CREATE A UNIQUE ITINERARY PLAN TAILORED TO YOUR INTERESTS AND DREAMS. EXPERIENCE THE TRIP OF A LIFETIME. SPEAK WITH ONE OF OUR EXPERT TRAVEL PLANNERS TODAY AT 801.582.2100.