GALAPAGOS GRAND MAJESTIC MOTOR YACHT
Specifically designed for private Galapagos yacht charters, the Grand Majestic motor yacht was launched in 2018 and has become one of our favorites!
This luxury charter vessel has capacity for 16 guests in seven cabins and one master suite. Cabins range in size from 141 to 182 square feet.
Featuring two bathrooms and panoramic windows, Grand Majestic's 420-square foot Master Suite is one of the most spacious staterooms in the Galapagos.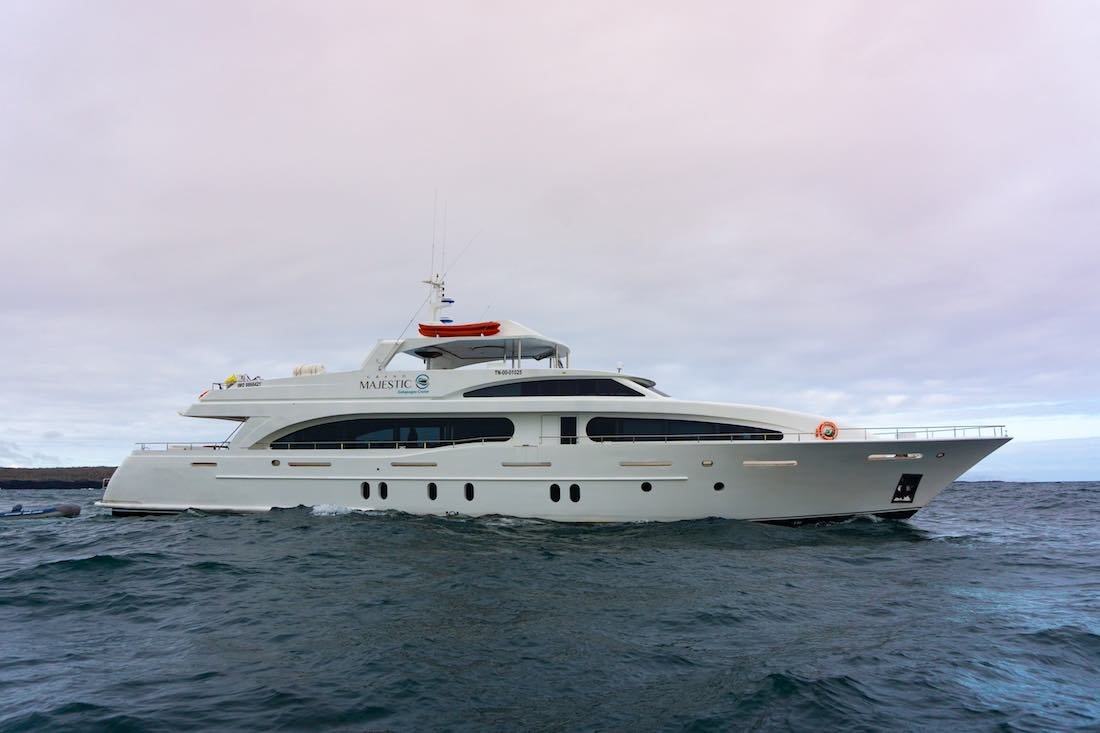 The Galapagos Grand Majestic motor yacht has a sun deck with whirlpool tub, al fresco and indoor dining areas, a lounge, a bar, and a coffee station.
Grand Majestic carries a crew of 9, in addition to an expert naturalist guide.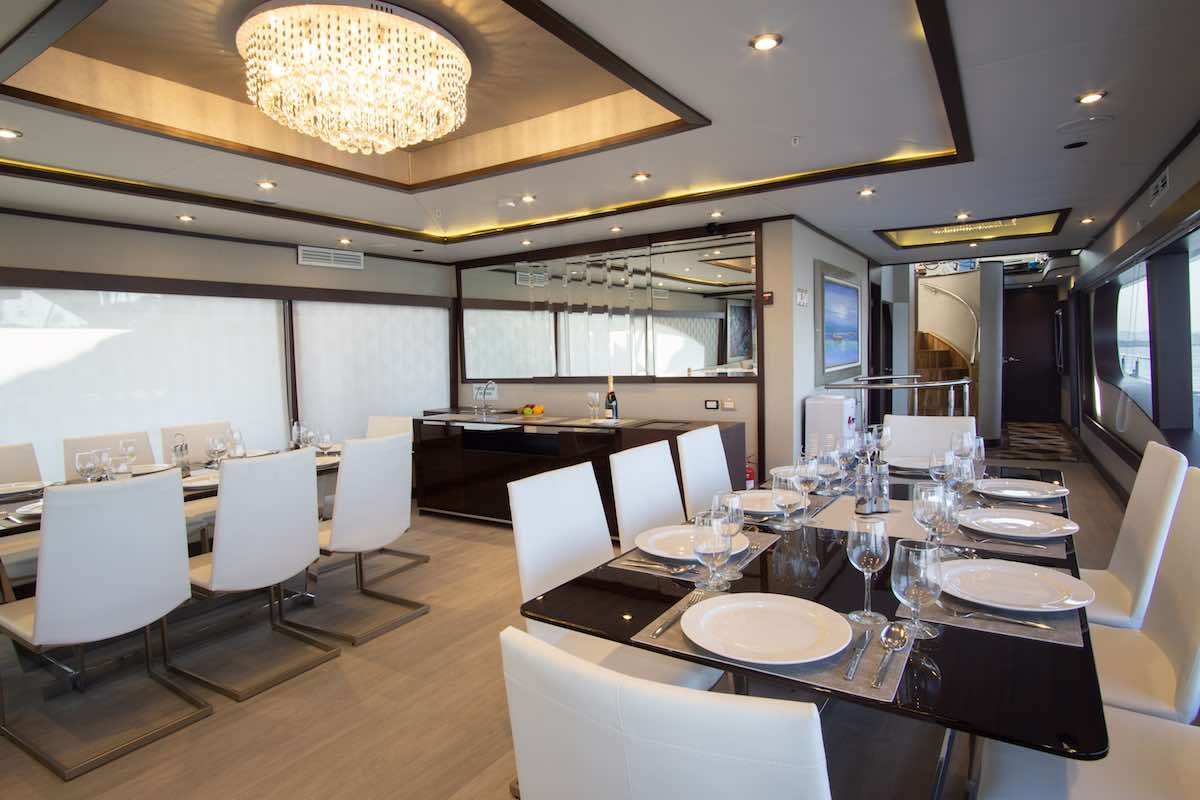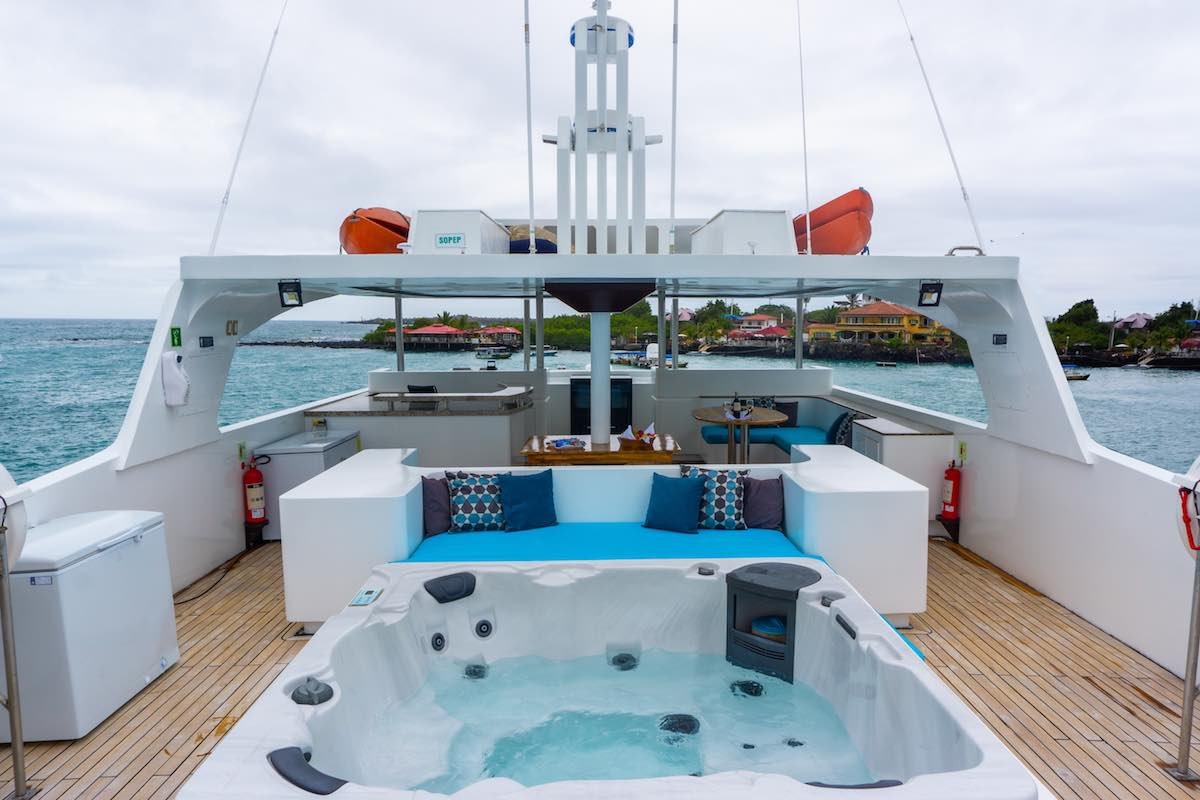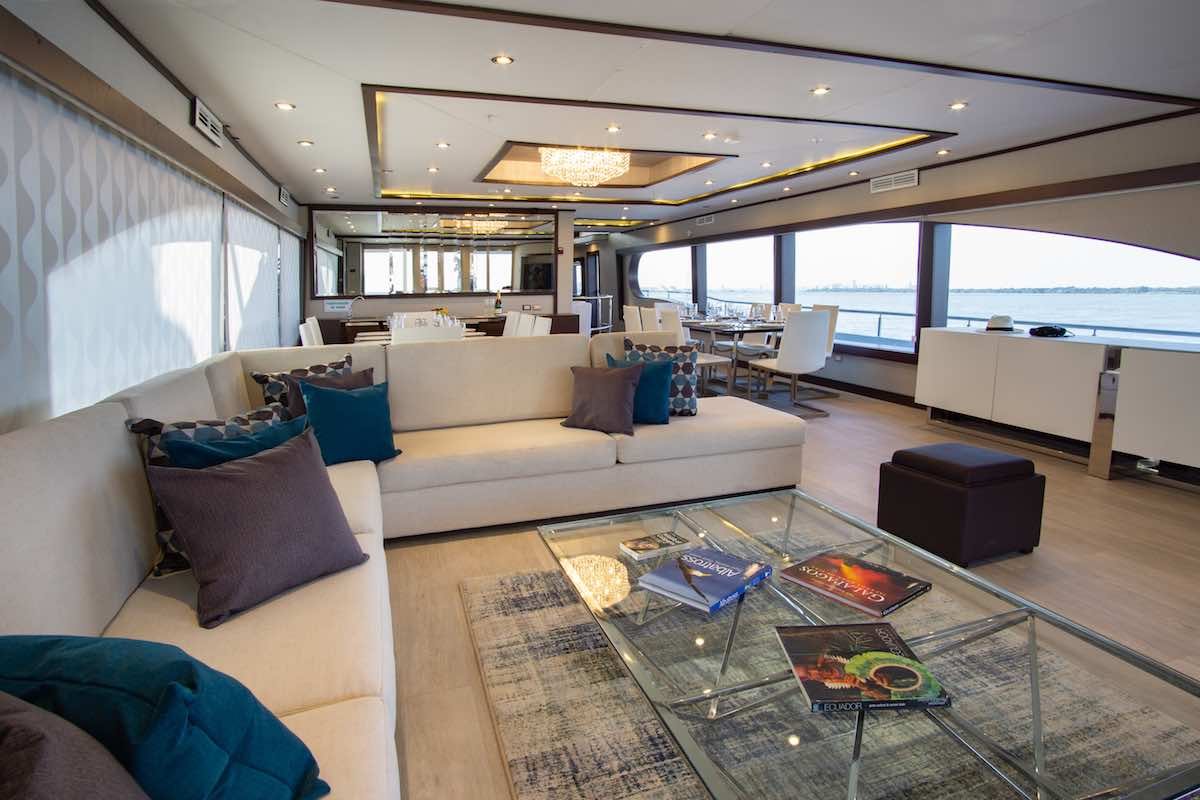 GRAND MAJESTIC CABIN OPTIONS
The Grand Majestic spans across three decks: main deck, lower deck, and sun deck. All cabins include private bathrooms, hot water and air conditioning.
The Lower Deck houses 6 cabins that range from 145-170 square feet.
The Main Deck has 1 Stateroom which measures 132 square feet and 1 Master Suite that measures 420 square feet.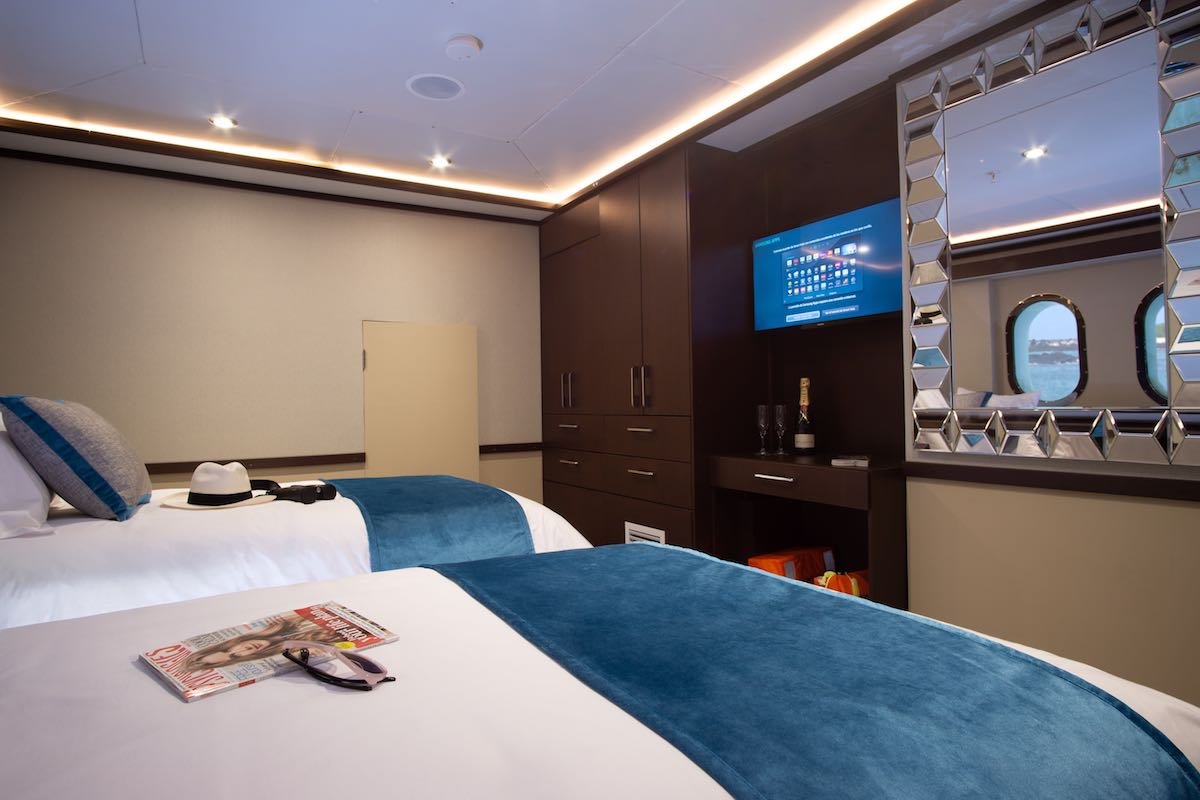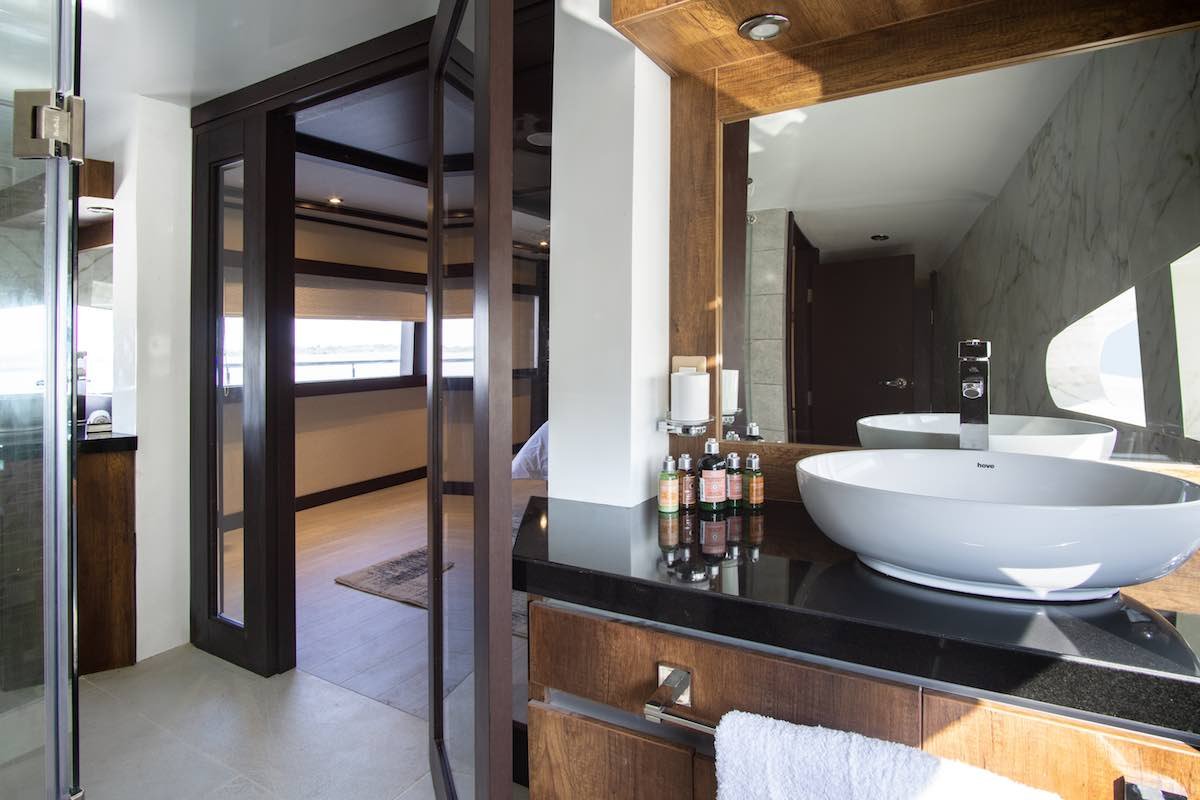 GRAND MAJESTIC ITINERARIES
The Galapagos Grand Majestic motor yacht offers 3, 4 and 7-night cruise itineraries.
The expert naturalist guide leads hiking, kayaking, snorkeling and wildlife observation excursions.
SAMPLE 4-DAY CRUISE:
Monday: Arrival at San Cristobal Airport and transfer to the boat; in the afternoon guests will visit El Junco Lagoon on San Cristobal Island
Tuesday: Arrival at Floreana Island and exploration of Post Office Bay; in the afternoon guests will visit a flamingo lagoon and snorkel at Devil's Crown
Wednesday: Arrival at Española Island and exploration of Suarez Point, home to blue-footed boobies and albatrosses; in the afternoon visit Gardner and Osborn Islet
Thursday: Arrival at Santa Cruz island and exploration of Twin Craters; in the afternoon guests will transfer to the Baltra Airport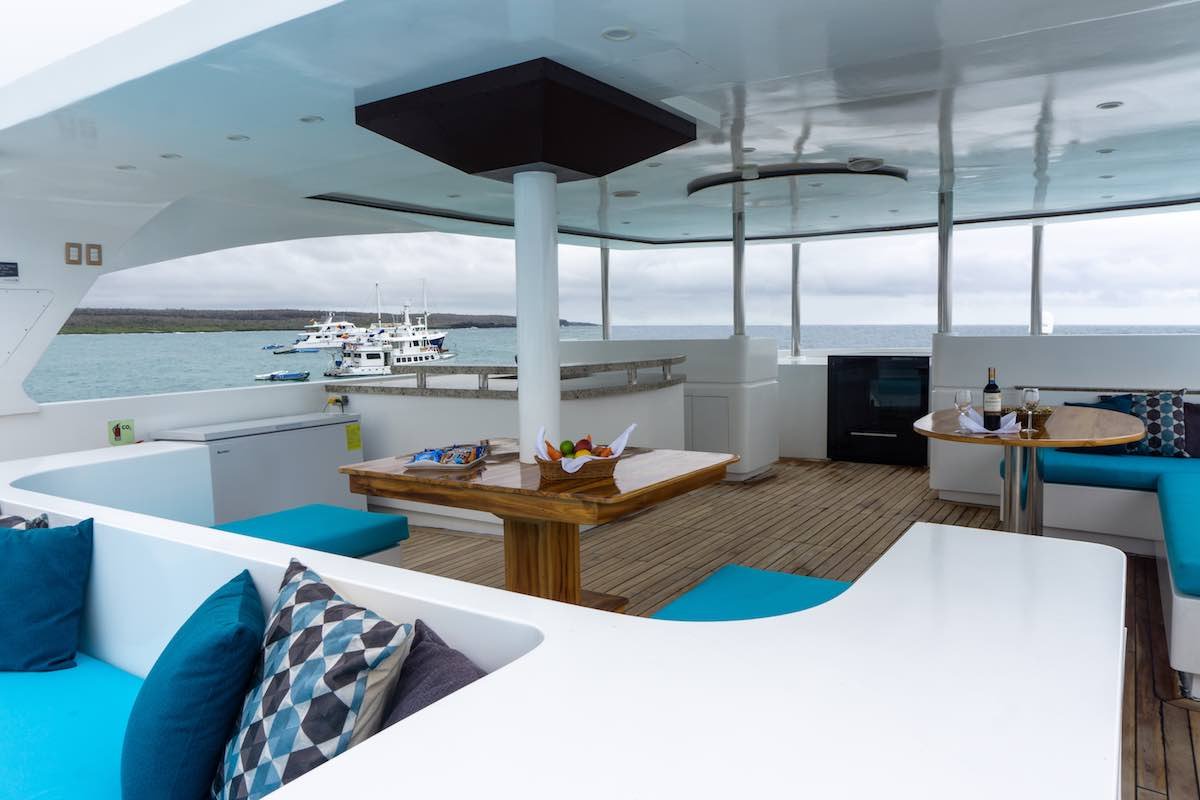 GRAND MAJESTIC TECHNICAL SPECIFICATIONS
Year of Construction: 2018
Type: Luxury motor yacht
Length: 127 feet
Width (Beam): 24 feet
Draft: 5 feet 11 inches (one of the shallowest in the Galapagos Islands, allowing access to sheltered bays and navigation closer to shore)
Max Speed: 25 knots (one of the fastest in the Galapagos Islands; most yachts have a cruising speed of 10 or 12 knots)
Capacity: 16 passengers, 9 crew members + 1 bilingual guide
For more information on group-basis Galapagos cruises and yacht charters, check out LANDED's free guide.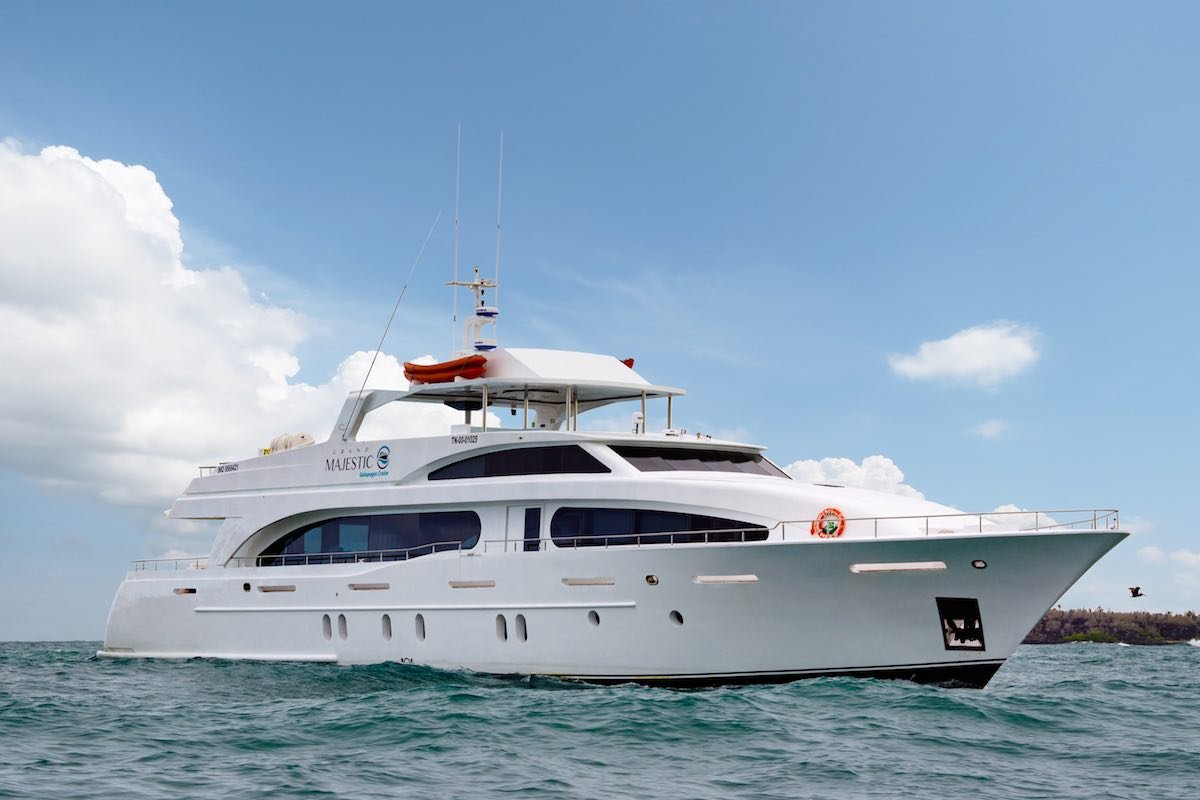 LANDED has a direct contract with the Galapagos Grand Majestic motor yacht. We can also arrange air travel, touring, and accommodations in mainland Ecuador. Speak with one of our expert travel planners today at 801.582.2100. We'll take care of all the details.