Set within the botanical gardens of Parque Historico on the banks of the lazy Daule River, Hotel del Parque feels a world away from the bustle of Guayaquil.
The 7.4-acre historical park is a showcase of cacao and coffee boom-era architecture, with a collection of restored 19th and early 20th-century buildings. Other areas of the 19-acre park feature wildlife exhibits with more than 50 species of native birds and mammals.
The hotel is set within a two-story, 19th-century palace with gardens and courtyards. At its core is a wooden chapel, now used for weddings and other special celebrations.
The hotel opened in 2017 after a complete, multi-year restoration.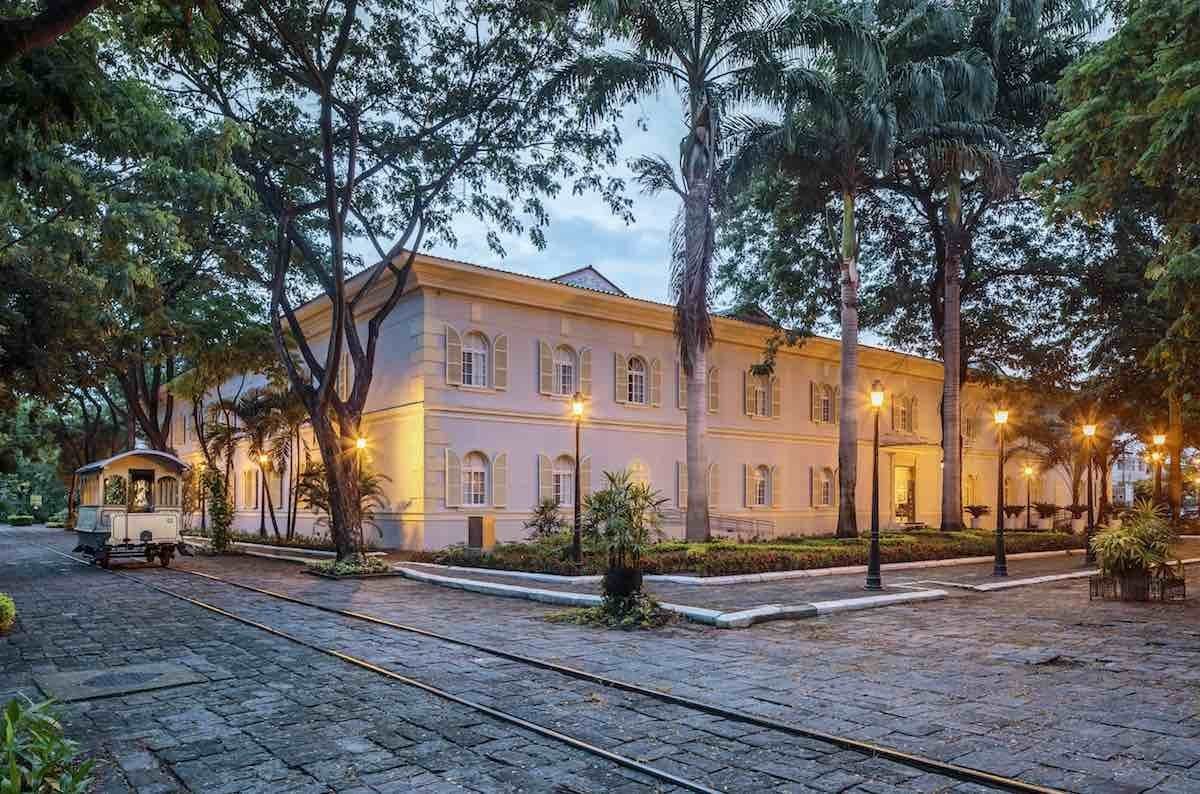 Accommodations
The 44 guestrooms and suites feature wood floors, luxury linens, and high ceilings.
In-room amenities include Wi-Fi, air conditioning, bathtubs, bathrobes, slippers, hair dryer, television, coffee / tea service, turndown service, USB outlets, and security box.
Room service is available around the clock.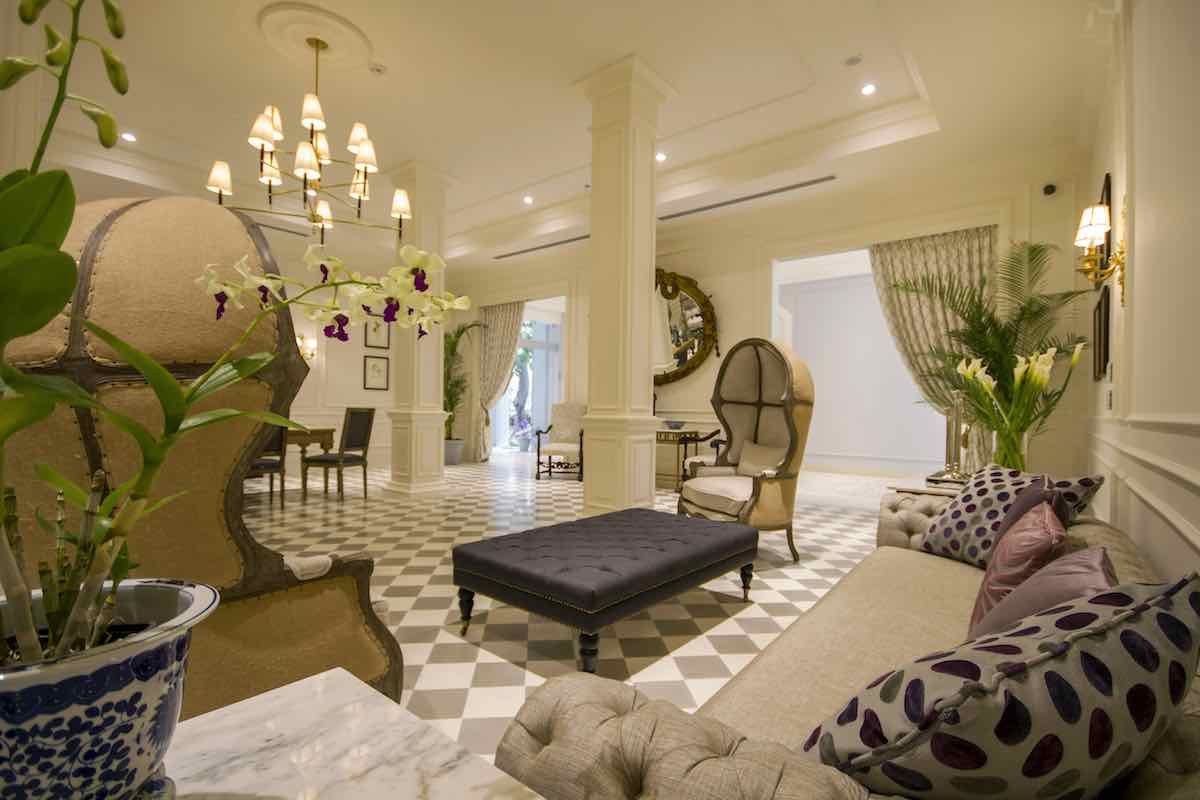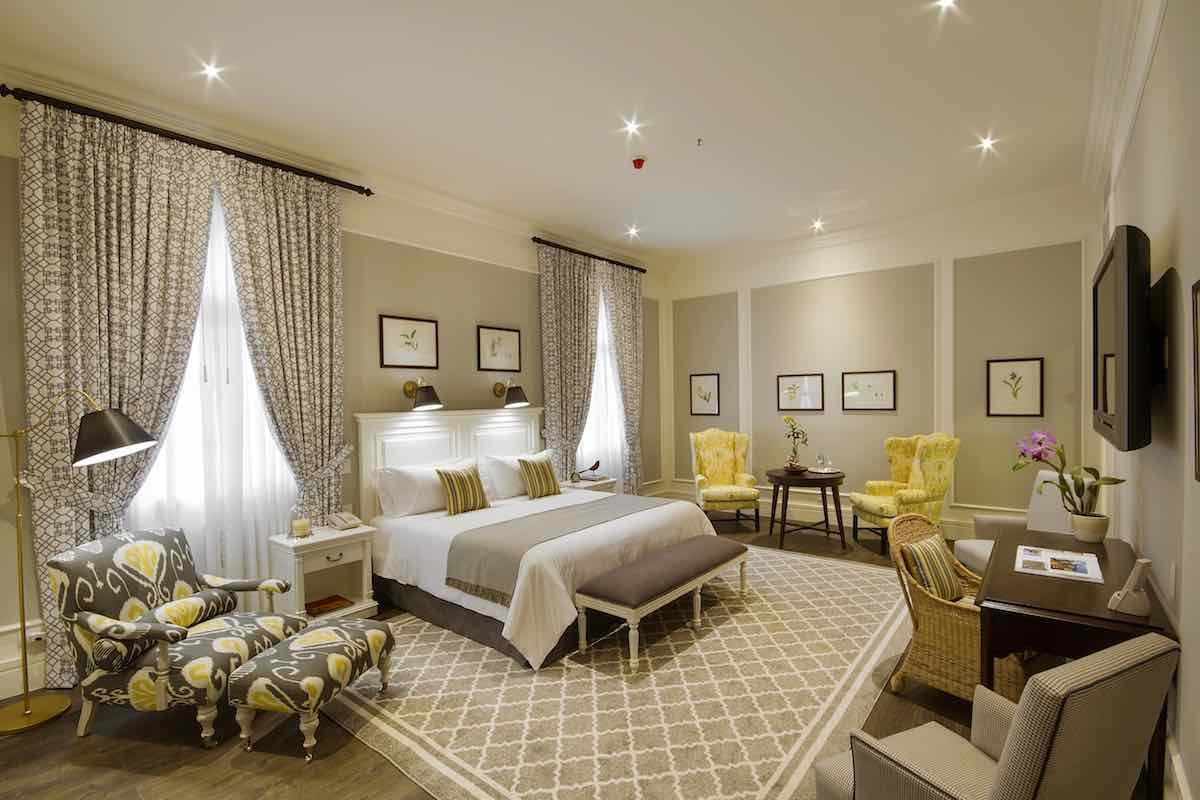 Amenities
Among the hotel amenities are a restaurant, bar, lounge, gardens, afternoon tea service, and a unique bell tower massage room.
Laundry and concierge services are available.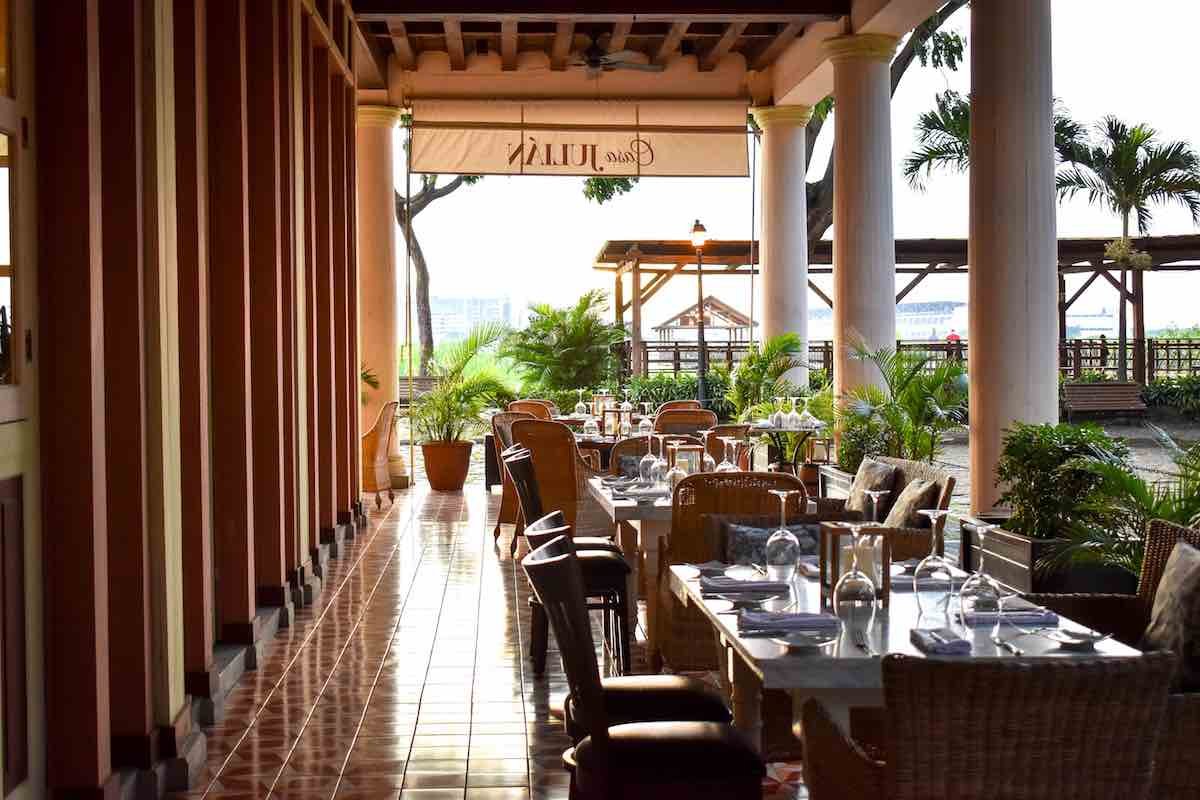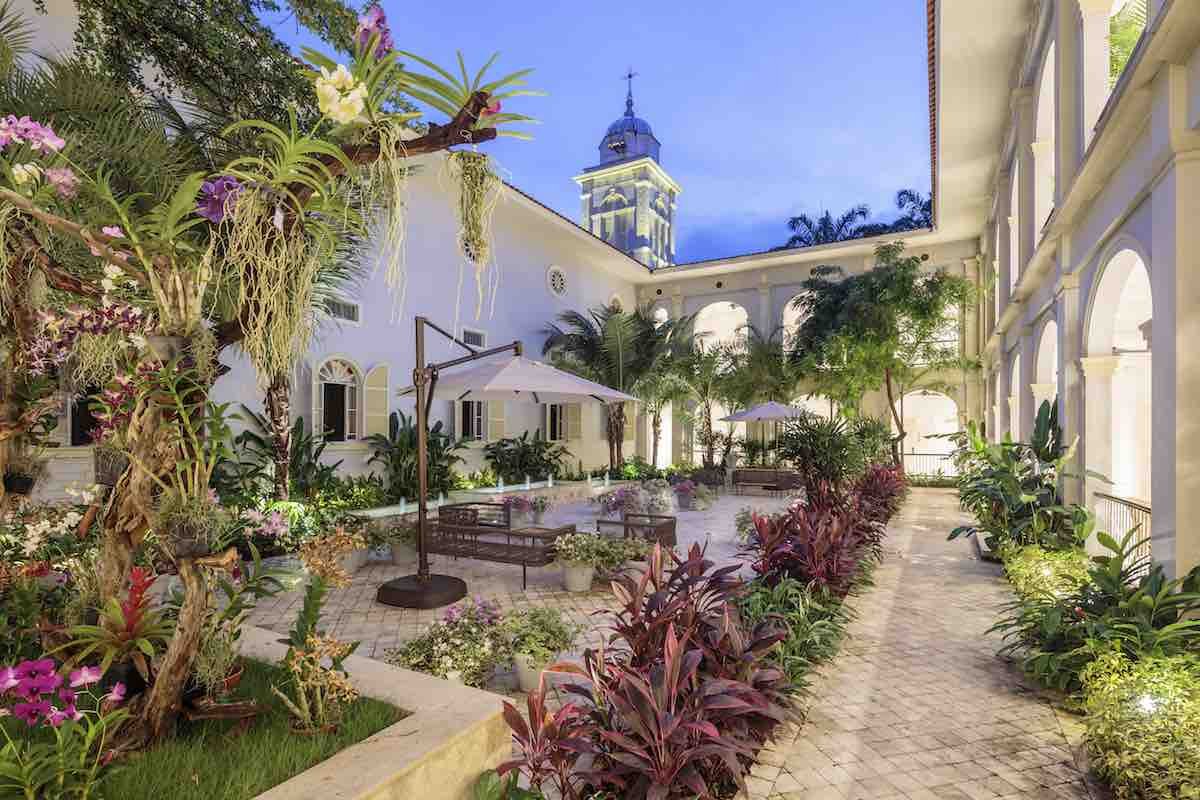 Guayaquil 
Guayaquil is Ecuador's principal port city and the nation's commercial heart. Founded in 1538, Guayaquil grew to become one of the continent's most important Pacific ports. Here, in 1820, the Ecuadorian territory first declared formal independence from Spain.
During the Republican Era, booms of coffee, cacao, and bananas added to the city's prominence and cultural riches.
The city has undergone a renaissance since the late 1990s, remaking its riverfront promenade, restoring the hilltop Las Peñas neighborhood, adding luxury hotels, and opening a contemporary art museum, and the leafy historical park.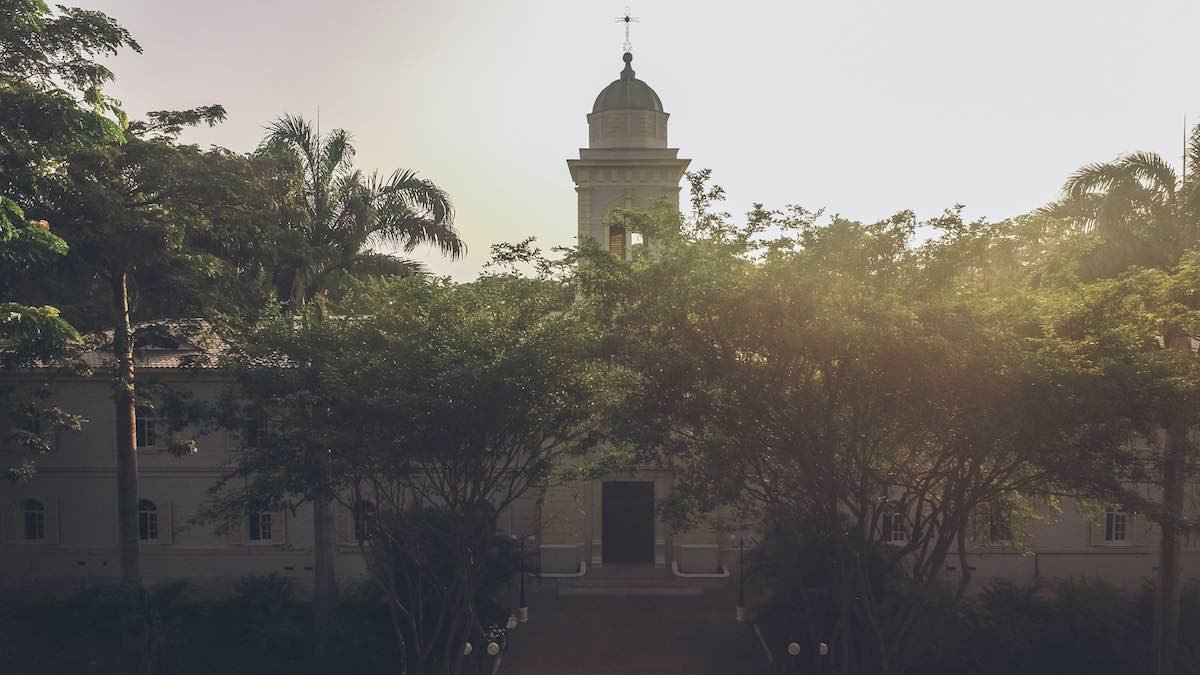 ARE YOU CONSIDERING A STAY AT HOTEL DEL PARQUE GUAYAQUIL? LANDED PROVIDES PERSONALIZED, CUSTOM TRAVEL WITHIN CENTRAL AMERICA, SOUTH AMERICA, AND THE ANTARCTIC. WE'LL CREATE A UNIQUE ITINERARY PLAN TAILORED TO YOUR INTERESTS AND DREAMS. EXPERIENCE THE TRIP OF A LIFETIME. SPEAK WITH ONE OF OUR EXPERT TRAVEL PLANNERS TODAY AT 801.582.2100.