Las Cruces is a boutique hotel is located in the heart of La Antigua Guatemala, within easy reach of the Convento Capuchinas and the Santa Catalina Arch. Las Cruces is nestled behind the Iglesia de Nuestra Señora del Carmen (Las Carmelitas Ruins).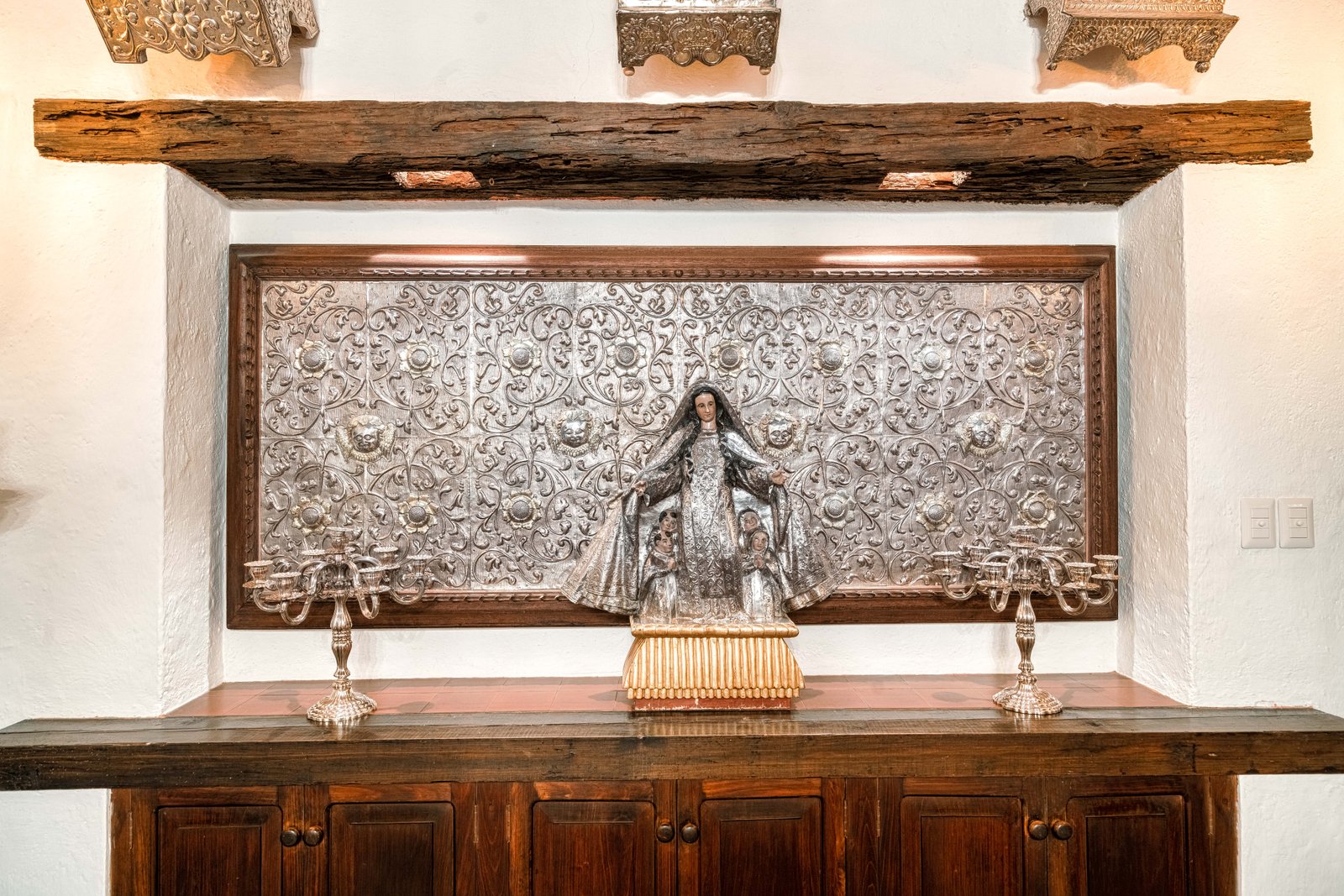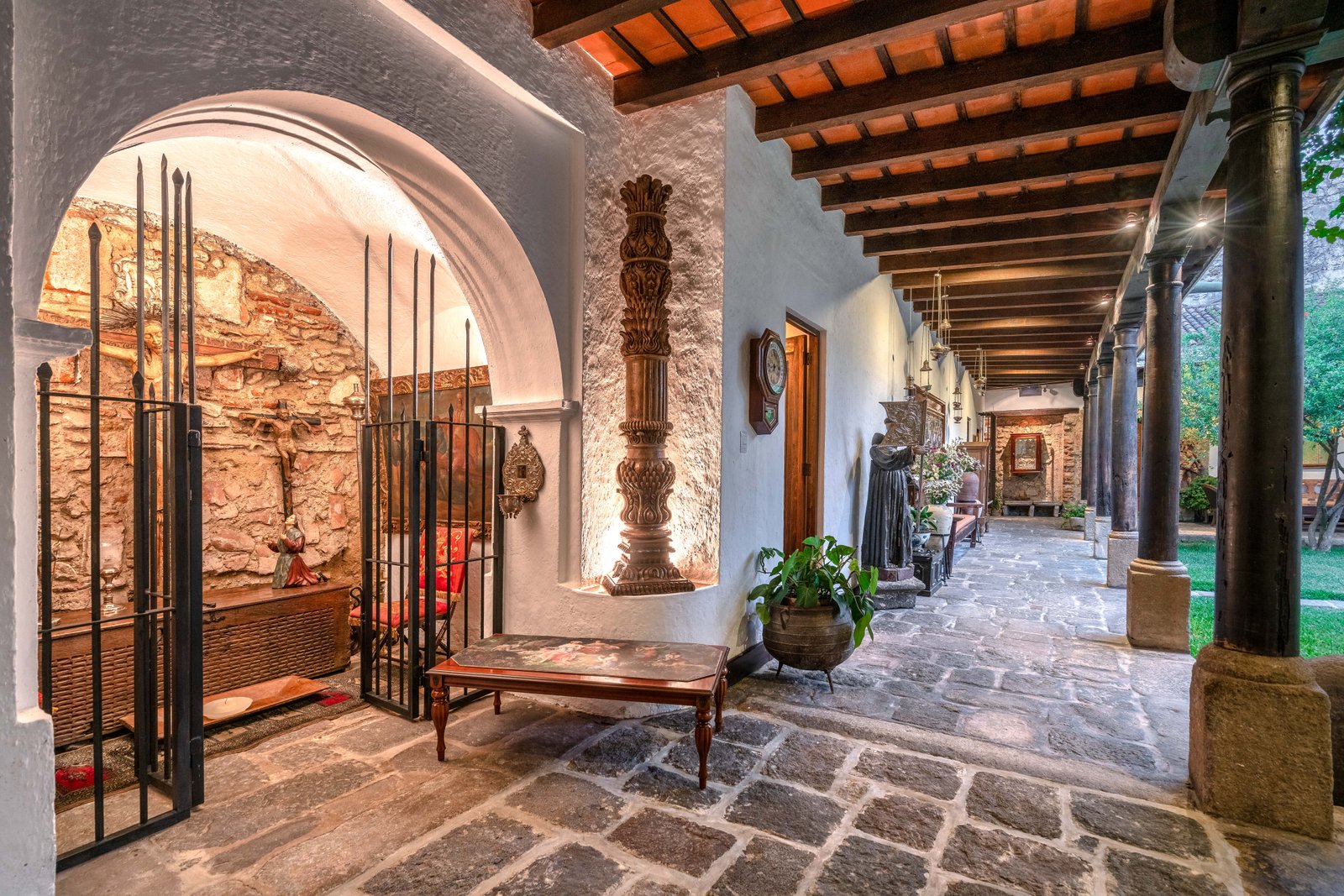 Amenities
Las Cruces features an interior patio, living room, bar, and a veranda overlooking Antigua, with the three volcanoes as a backdrop.
The boutique hotel also has an art collection that highlights Guatemala's baroque art of the seventeenth century.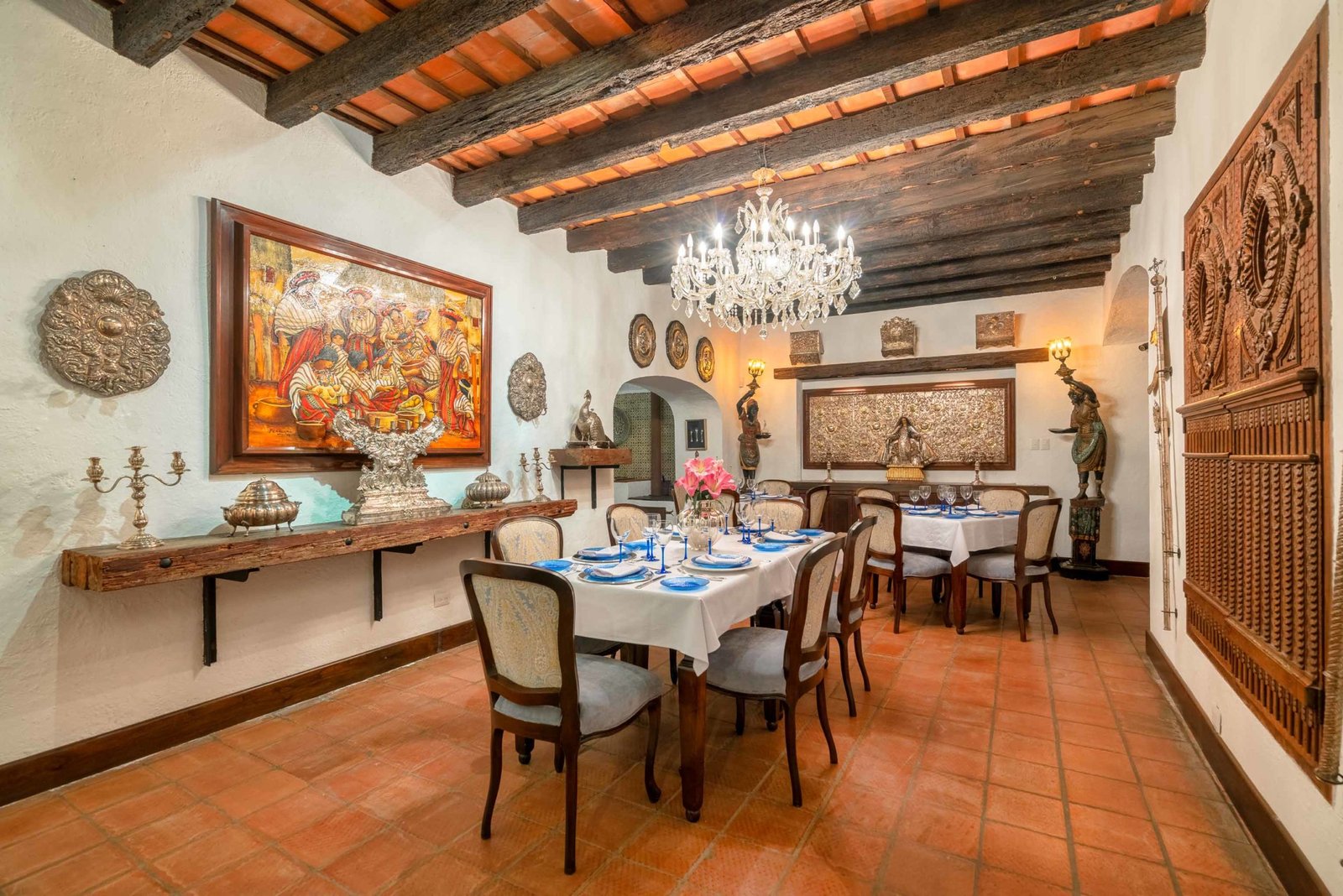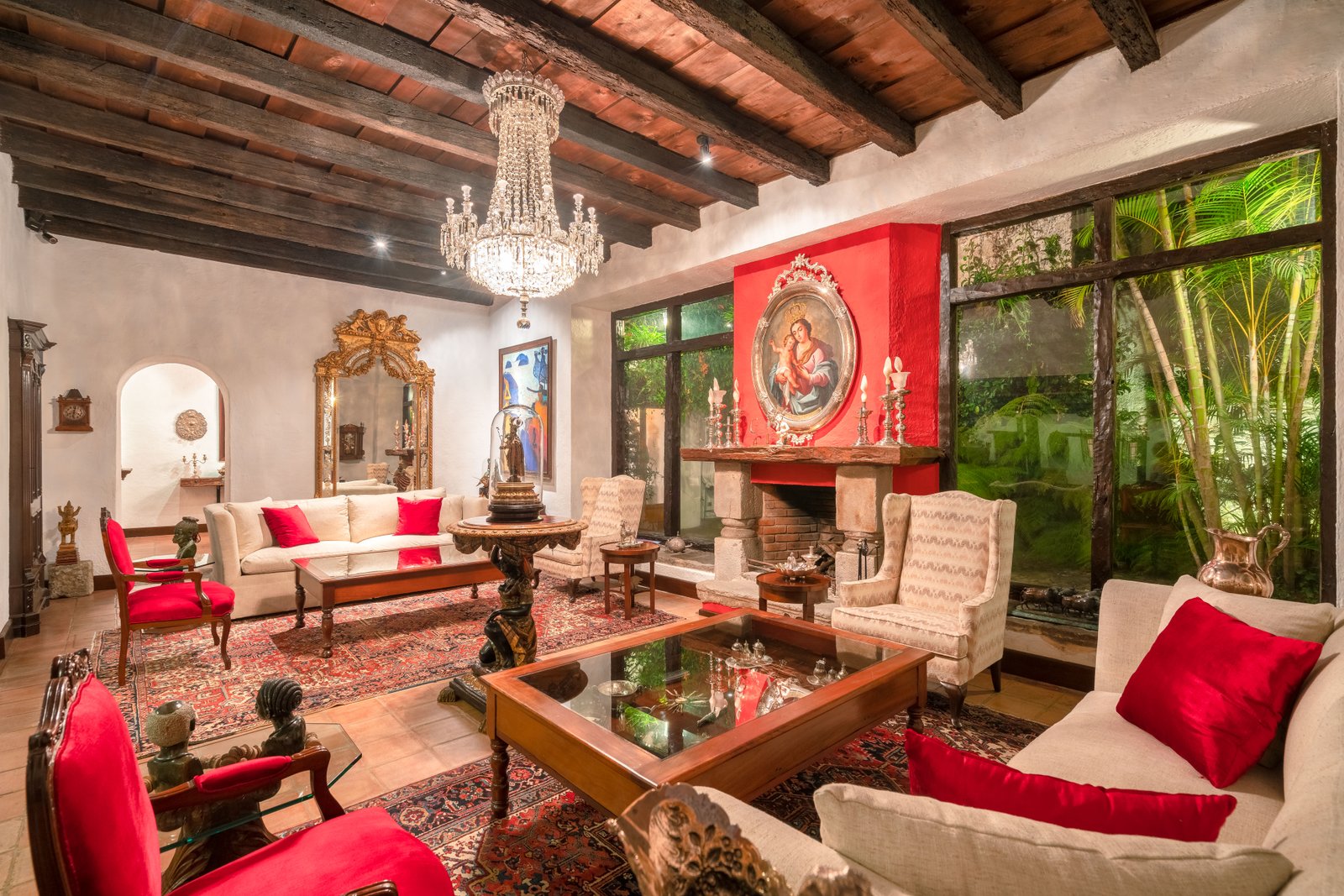 Accommodations 
Las Cruces Boutique Hotel has 11 guest rooms, all featuring original silver pieces from XVII century.
In room amenities include a satellite TV, hairdryer, L'occitane amenities, safety box, umbrellas, minibar, turndown service, and Wi-Fi.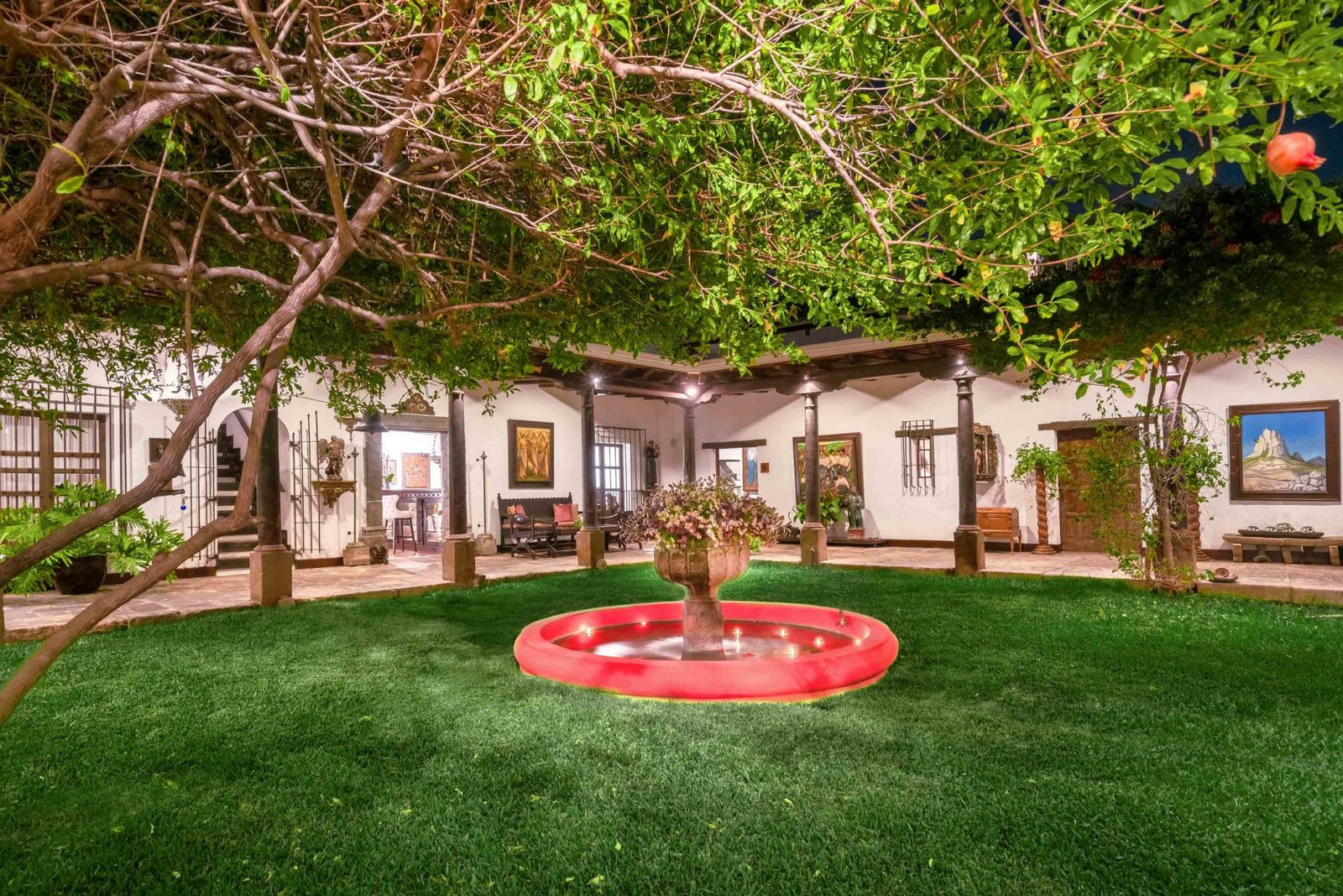 Standard Suite
Las Cruces Boutique Hotel features three Standard Suites, the first located in front of the main courtyard fountain and the other two on the second floor, overlooking the volcanoes. Standard Suites measure 345 square feet and can be furnished with either a king-size bed or two queen-size beds.
Junior Suite
The Hotel offers two Junior Suites, one located on the first floor with a window facing the street and another on the second floor overlooking the Ruinas del Carmen. Junior Suites are 474 square feet and are furnished with a king-size bed.
Master Suite
Las Cruces offers four Master Suites of 614 square feet each. Master Suites can be furnished with either one king-size bed or two queen-size beds and feature a living room and one or two full bathrooms. One of the Master Suites offers a sofa bed for larger families.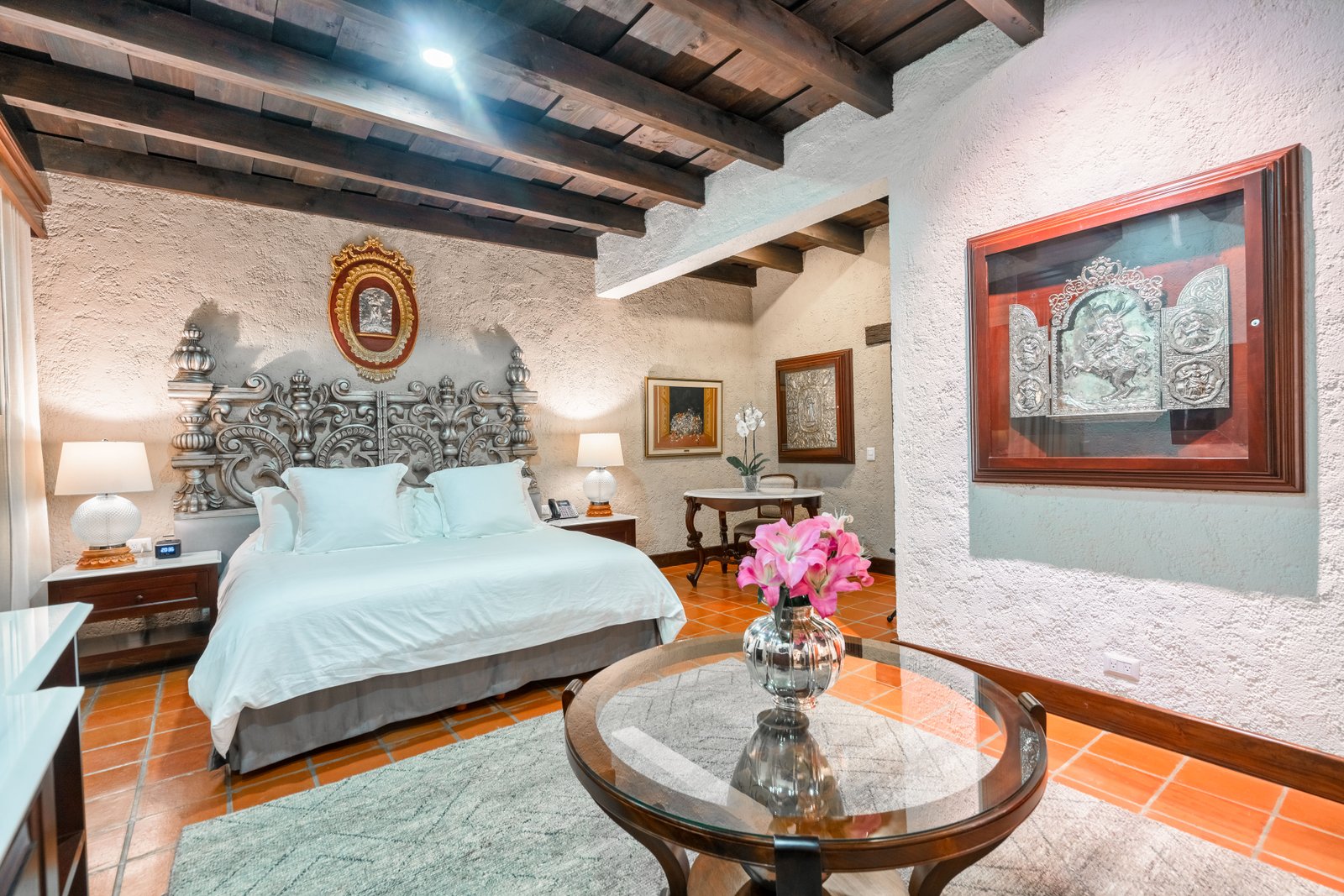 Master Suite with Jacuzzi
Las Cruces Boutique Hotel has two Master Suites with Jacuzzi. These offer a small private patio with jacuzzi, a living room, and a king size bed. These suites measure 1,195 square feet.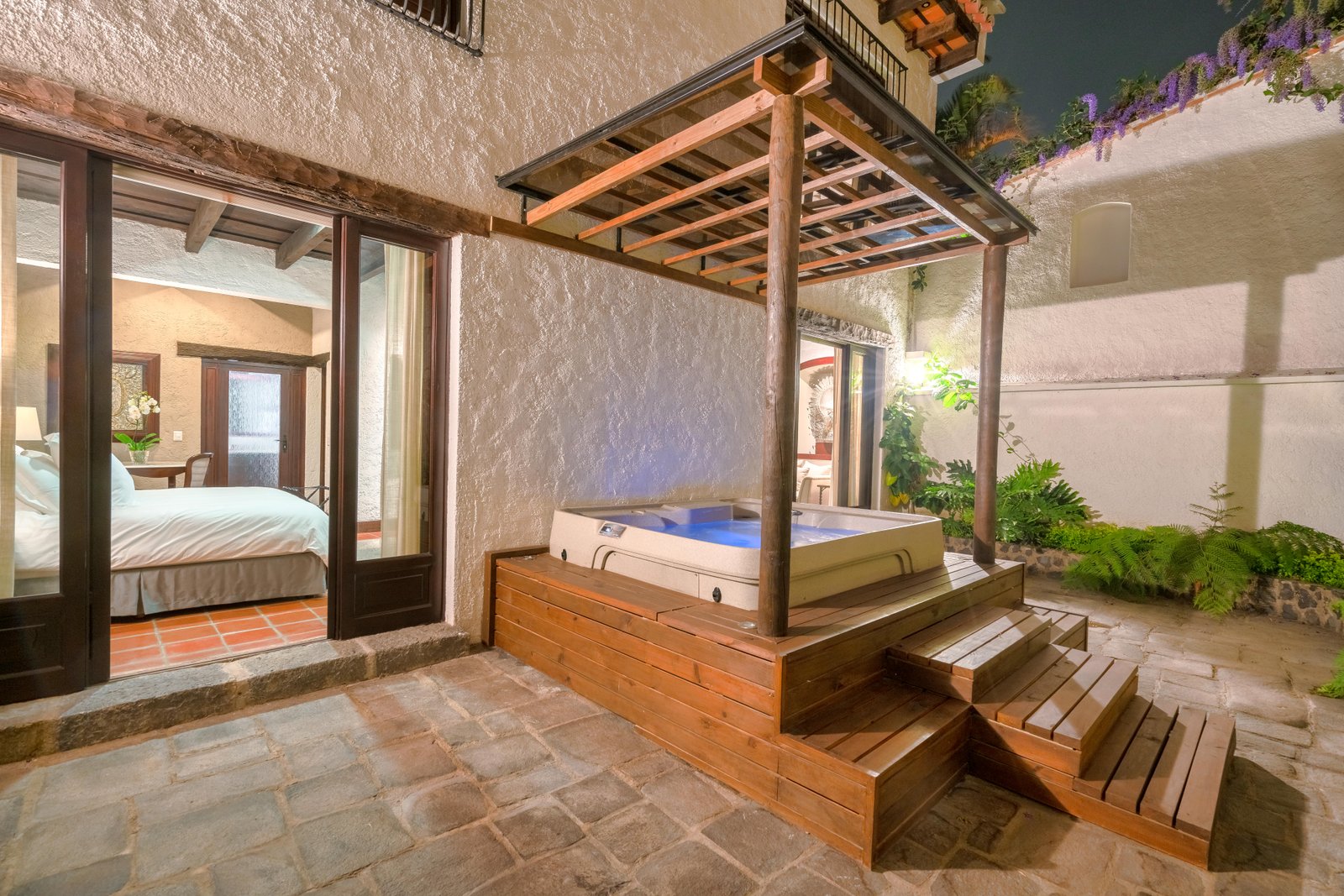 Antigua 
Founded in 1543, Antigua served as the capital of the Captaincy of Guatemala for over two centuries. After a devastating earthquake in 1773, it was virtually abandoned, and the capital relocated to Valle de la Ermita.
At its peak, Antigua supported 40 churches and chapels, 18 convents and monasteries, and Central America's first university. Many of these structures still stand, while the ruins of others make for fascinating explorations.
Antigua is set in a lush highland valley, at 4,900 feet above sea level. Three volcanoes surround the city: Agua (12,356 FASL) to the south, and Acatenango (13,045 FASL) and Fuego (12,346 FASL) to the west.
Fuego is an active stratovolcano, with ash erupting regularly from its summit.
ARE YOU CONSIDERING A STAY AT LAS CRUCES? LANDED PROVIDES PERSONALIZED, CUSTOM TRAVEL WITHIN CENTRAL AMERICA, SOUTH AMERICA, AND THE ANTARCTIC. WE'LL CREATE A UNIQUE ITINERARY PLAN TAILORED TO YOUR INTERESTS AND DREAMS. EXPERIENCE THE TRIP OF A LIFETIME. SPEAK WITH ONE OF OUR EXPERT TRAVEL PLANNERS TODAY AT 801.582.2100.