La Antigua
La Antigua, Guatemala is one of the most charming colonial towns in Central America.
Its shaded plazas are wreathed by pastel-hued mansions, peaceful chapels, and cobblestone streets.
The climate here is cool and inviting.
UNESCO World Heritage Site
Antigua was declared a UNESCO World Heritage Site in 1979; serving as a modern model for architectural preservation efforts.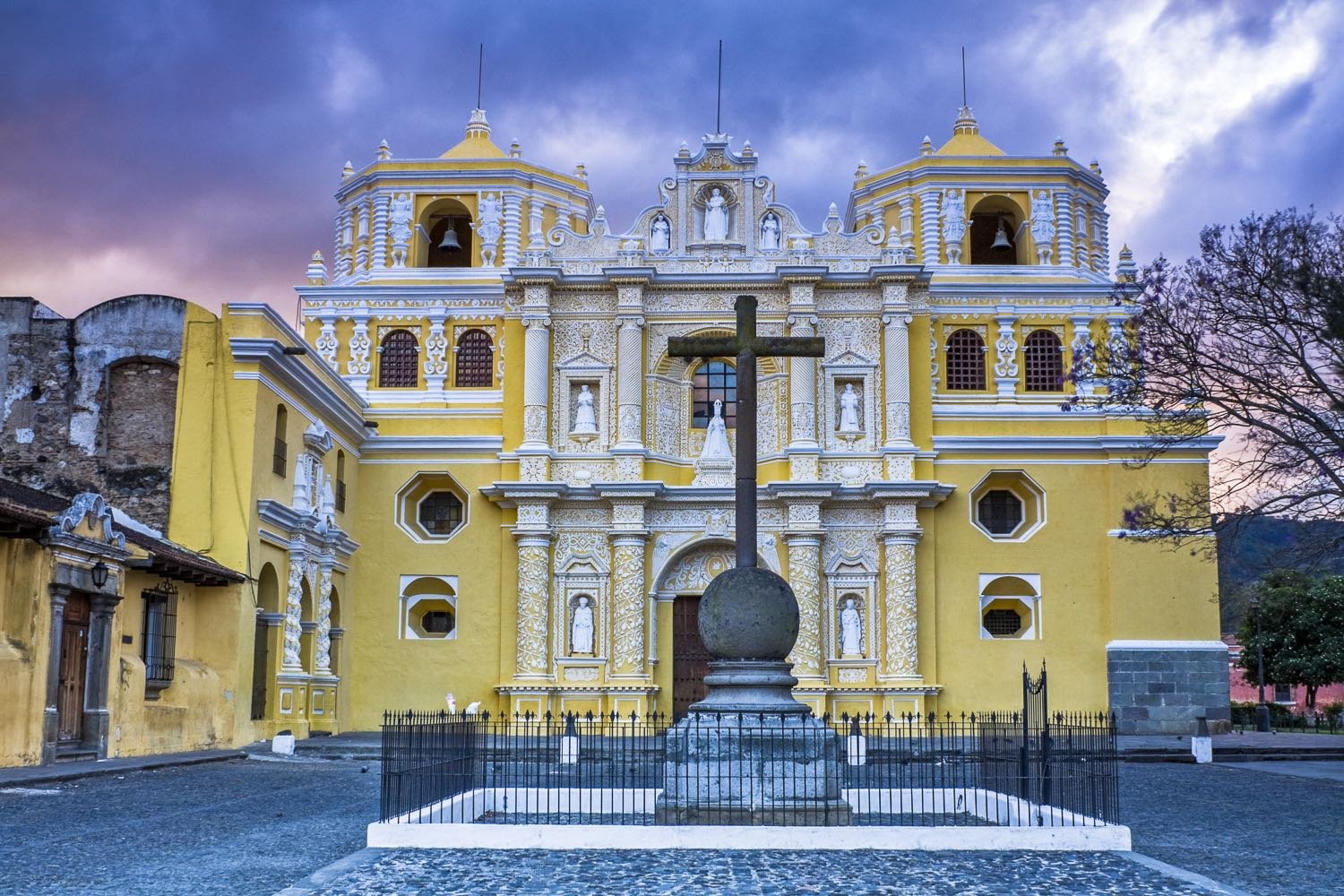 Founded in 1543 under an exhausting moniker—The Very Loyal and Very Noble City of Santiago del Los Caballeros of Goathemala— Antigua served as the capital of the Captaincy of Guatemala for over two centuries.
Valle de la Ermita
After a devastating earthquake in 1773, it was virtually abandoned, and the capital relocated to Valle de la Ermita.
At its peak, Antigua supported 40 churches and chapels, 18 convents and monasteries, and Central America's first university.
Many of these structures still stand, while the ruins of others make for fascinating explorations.
Nearby Volcanoes: Angua, Acatenago, and Fuego
Antigua is set in a lush highland valley, at 4,900 feet above sea level.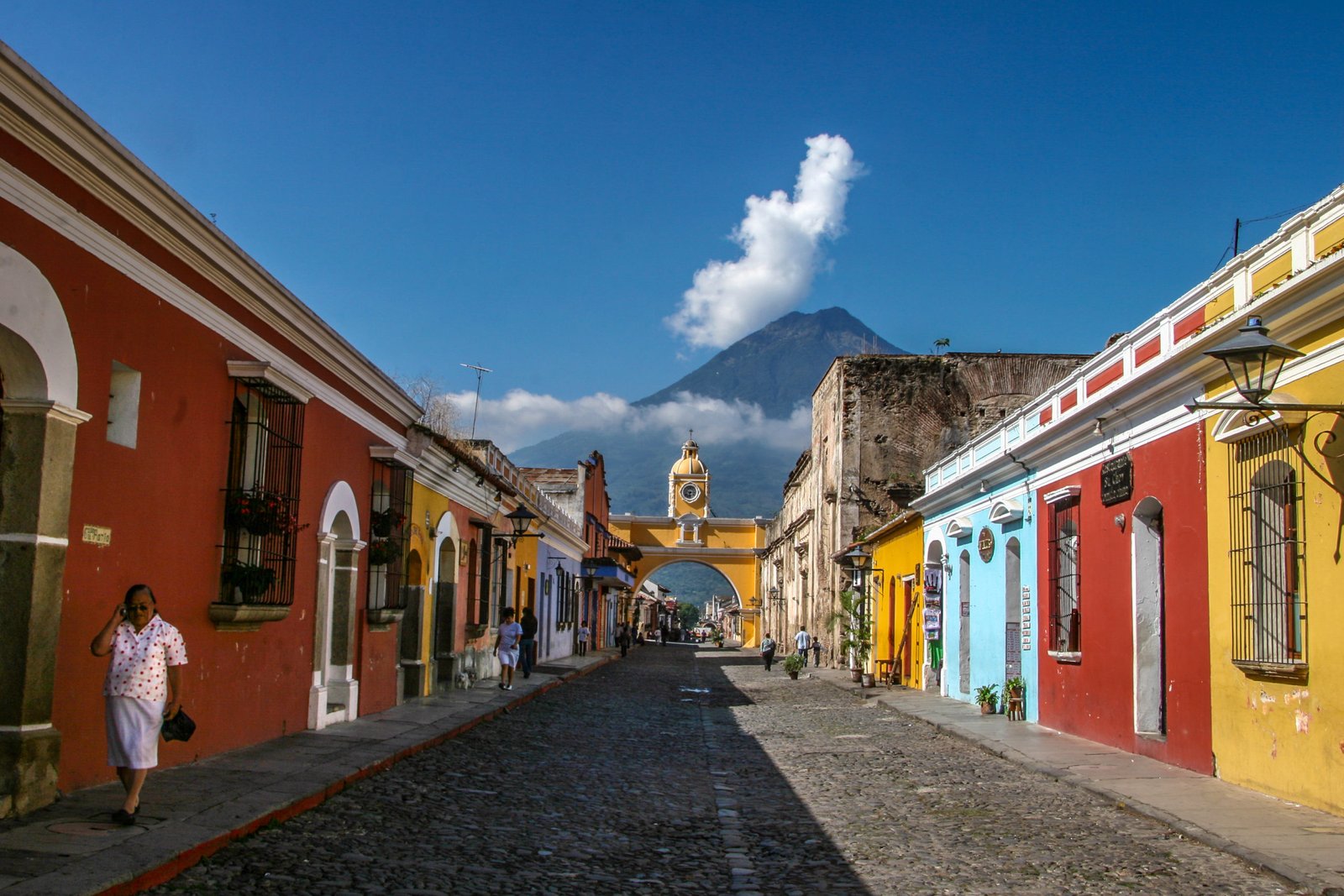 Three volcanoes surround the city: Agua (12,356 FASL) to the south, and Acatenango (13,045 FASL) and Fuego (12,346 FASL) to the west.
Fuego is an active stratovolcano, with ash erupting regularly from its summit.
Private Tours of Coffee Plantations & Nearby Villages
Visitors can enjoy privately-guided explorations of the city's historic center and visits to nearby coffee plantations.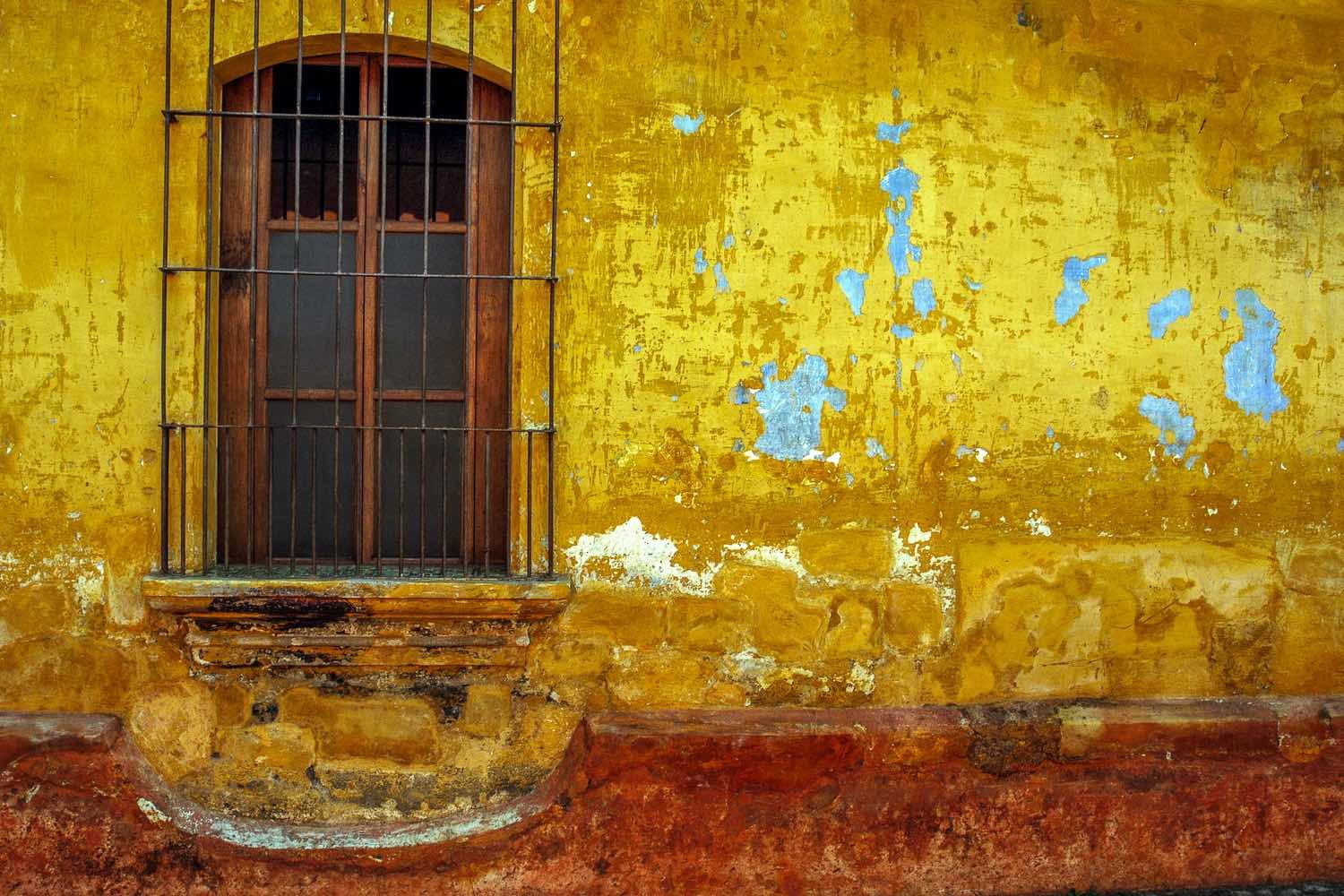 For looking to bring a unique piece of Guatemalan culture home, nearby villages have specialized handmade textiles, ceramics, and jade jewelry.
Horseback and Mountain Biking Tours
Horseback and mountain biking tours can be arranged, as can ascents of the Pacaya Volcano (90 minutes to the southeast).
Cooking and language classes are also available.
Antigua is home to a fine collection of boutique hotels. Most operate within restored colonial mansions and convents.
Fine Dining, Museums and Art Galleries
Excellent restaurants, galleries, and museums can also be found here.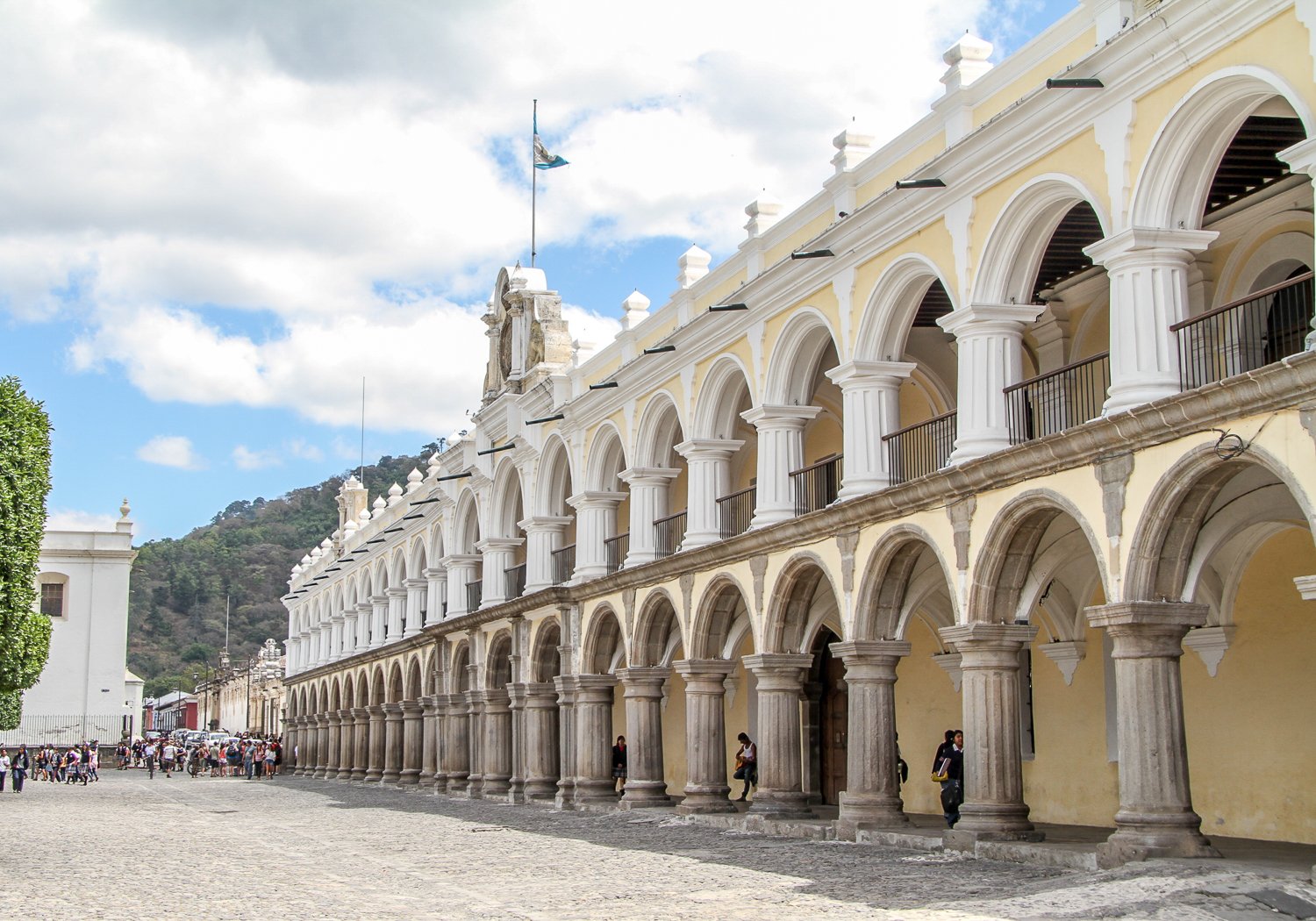 Because it's located just over 20 miles (approximately one hour) southwest of Guatemala City, visitors arriving at La Aurora International Airport can opt to stay in Antigua that same night.
The city's altitude keeps it cool year-round.
Best Time to Visit
Average daytime temperatures reach into the 80s, with overnight lows in the 50s.
The best time to visit is from December to April when sunny skies are typically expected.
The rainy season extends from May through September; late afternoon showers are common throughout these months.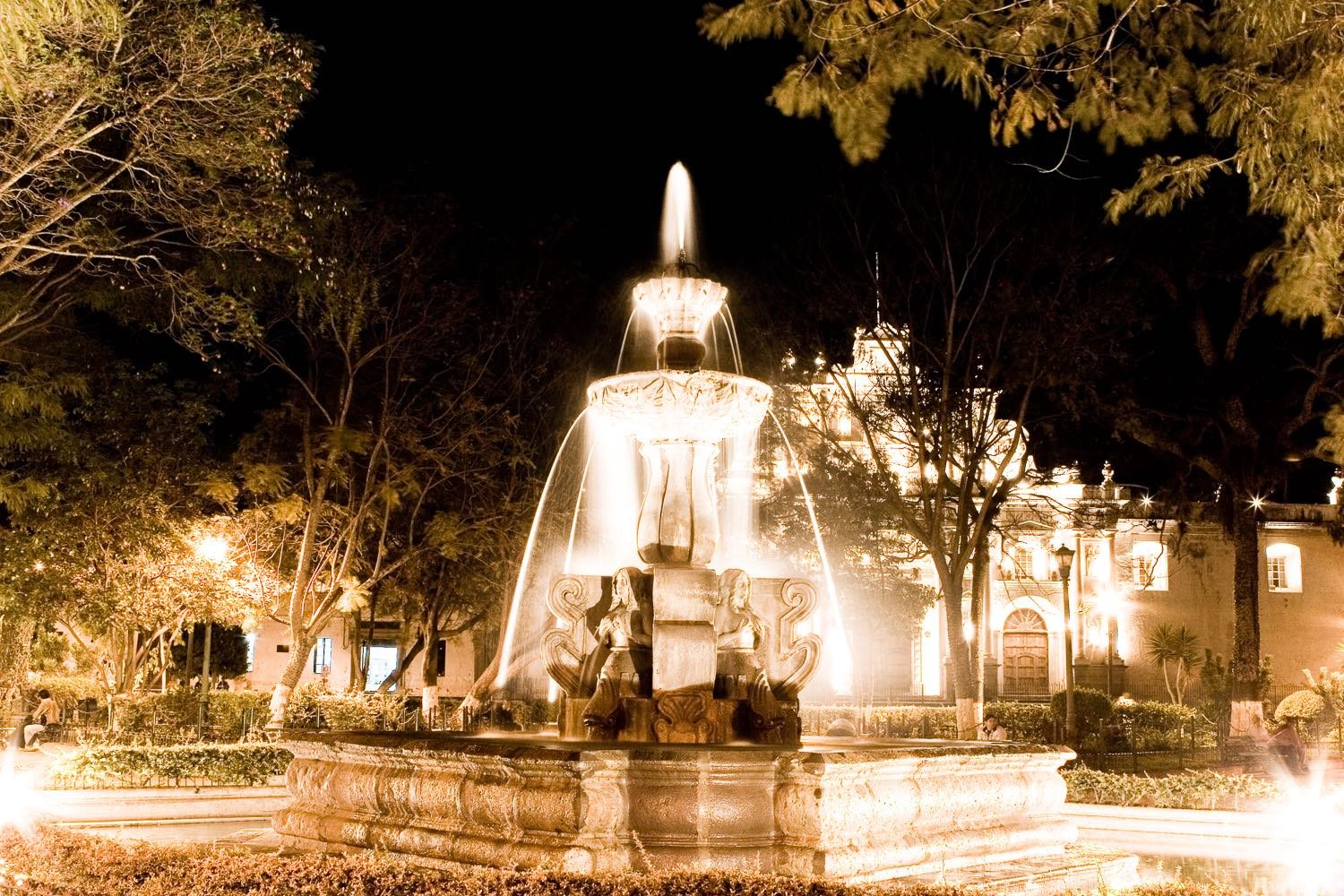 Looking for privately-guided, custom travel in Guatemala? At LANDED, each travel request is personal. By getting to know you, we'll create the most memorable, most exceptional trip of your life. Call us today at 801.582.2100. Dream big. We've got you.
"Everyone is the age of their heart."
EL CONVENTO BOUTIQUE HOTEL
LAS CRUCES BOUTIQUE HOTEL
ANTIGUA FAMILY TRAVEL ALBUM
GUATEMALA'S CARIBBEAN COAST