Las Lagunas Boutique Hotel is located in the heart of the Maya World, close to the ancient cities of Tikal, Uaxactún, and Yaxhá. Las Lagunas is a great base for exploring the Maya Biosphere Reserve and other nearby Maya sites.
Located in Peten, only ten minutes away from the Mundo Maya-Flores International Airport, the hotel is surrounded by more than 300 acres of untouched nature reserve.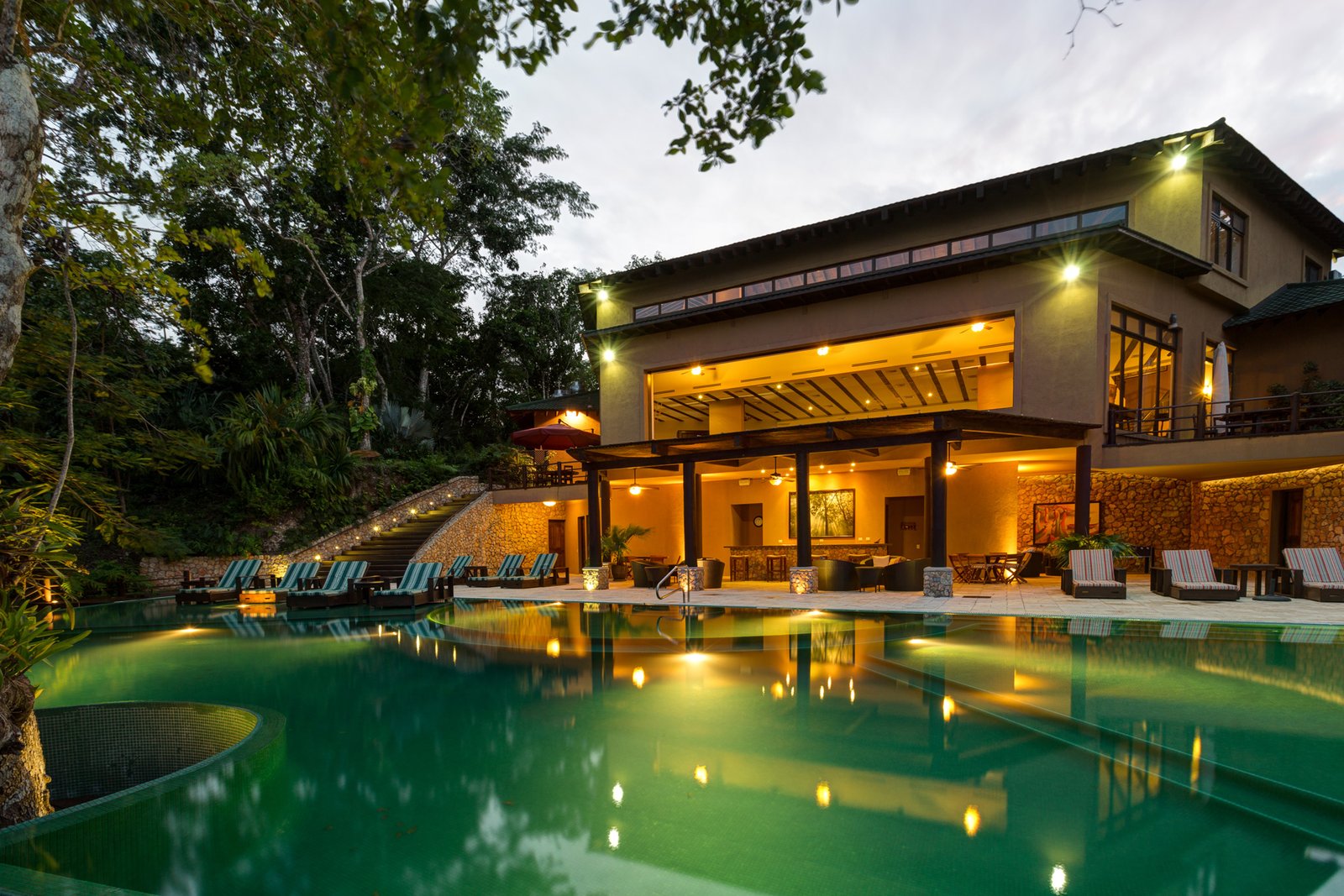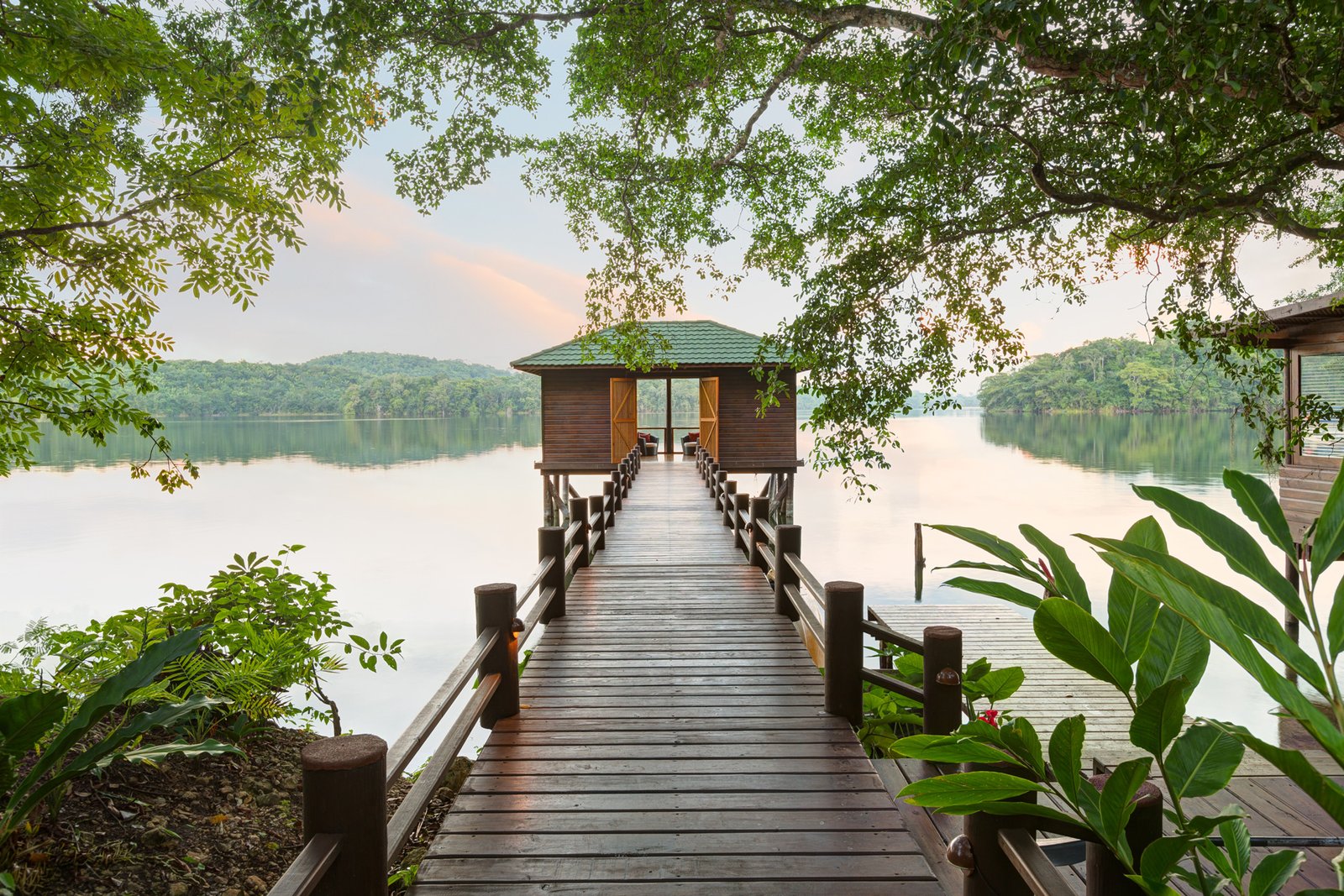 Amenities & Services
Las Lagunas Boutique Hotel offers their guests personalized service, 24-hour front desk, international and local cuisine, pool bar, a wellness spa, and a state-of-the-art museum with archaeological pieces. Kayaks and bicycles are also available.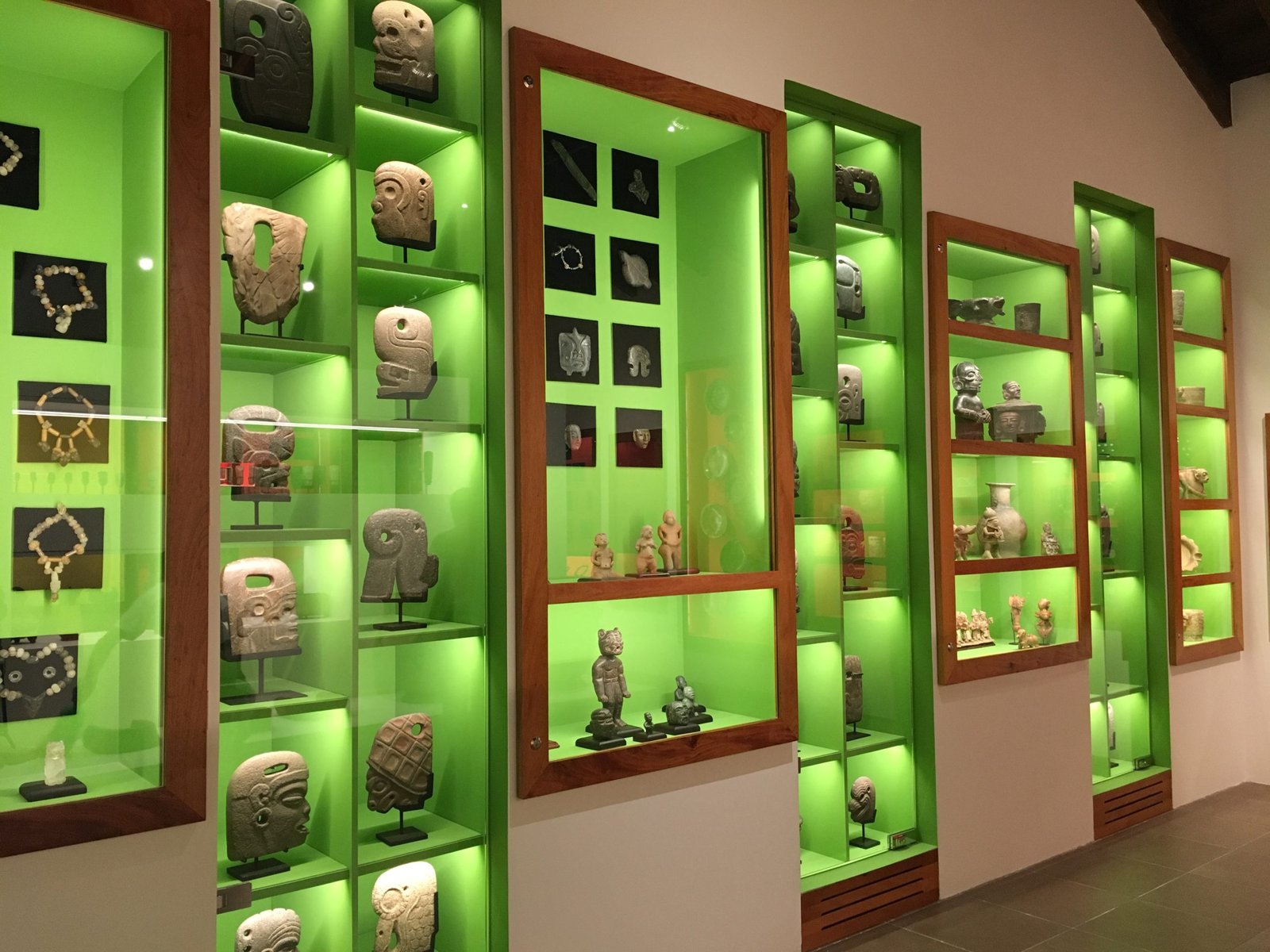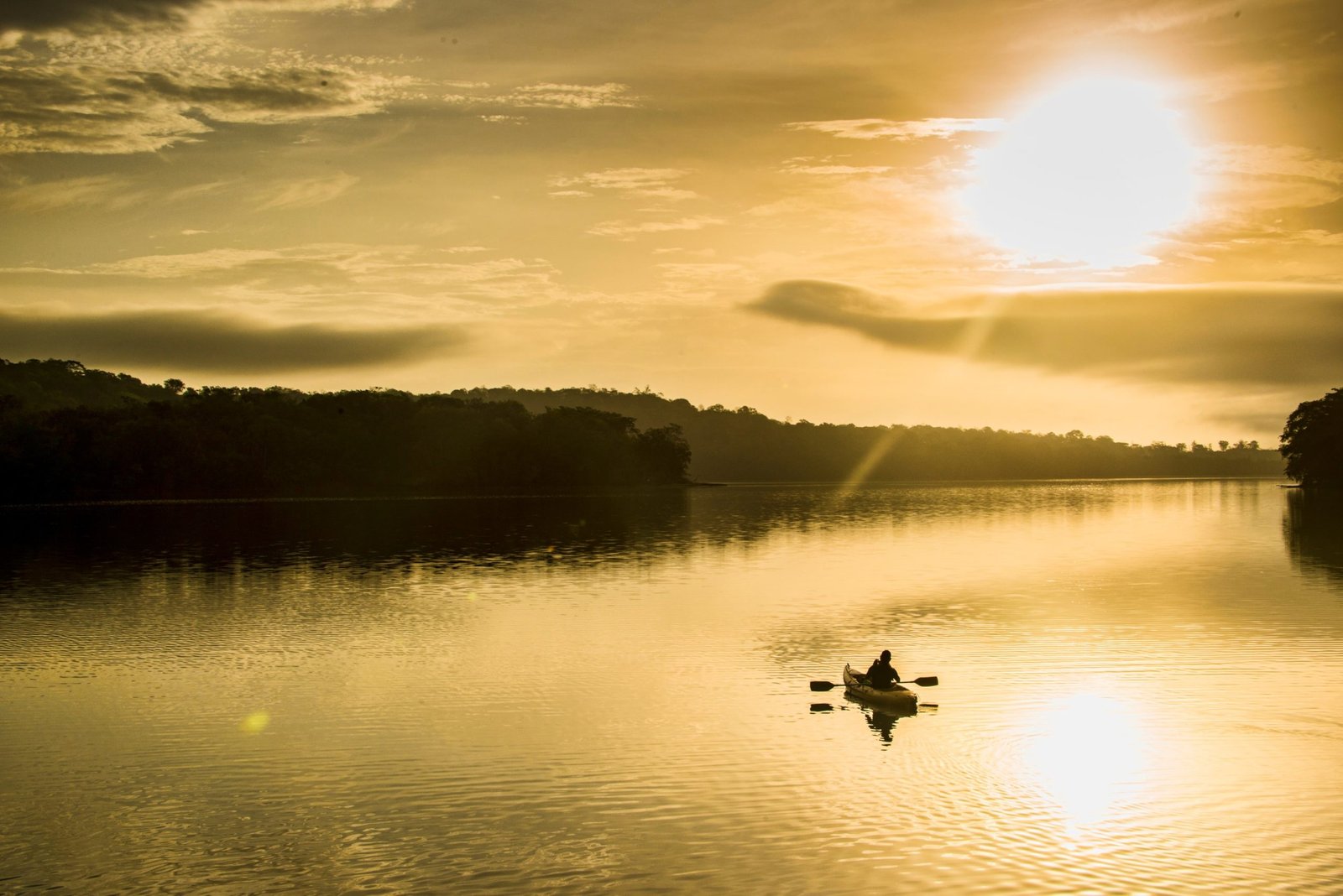 The hotel's spa offers a variety treatments combining aromatherapy, reflexology, traditional, and Mayan techniques.
Treatment sessions can be followed by some downtime at the spa's pool, sauna, steam room, outdoor showers, or jacuzzi.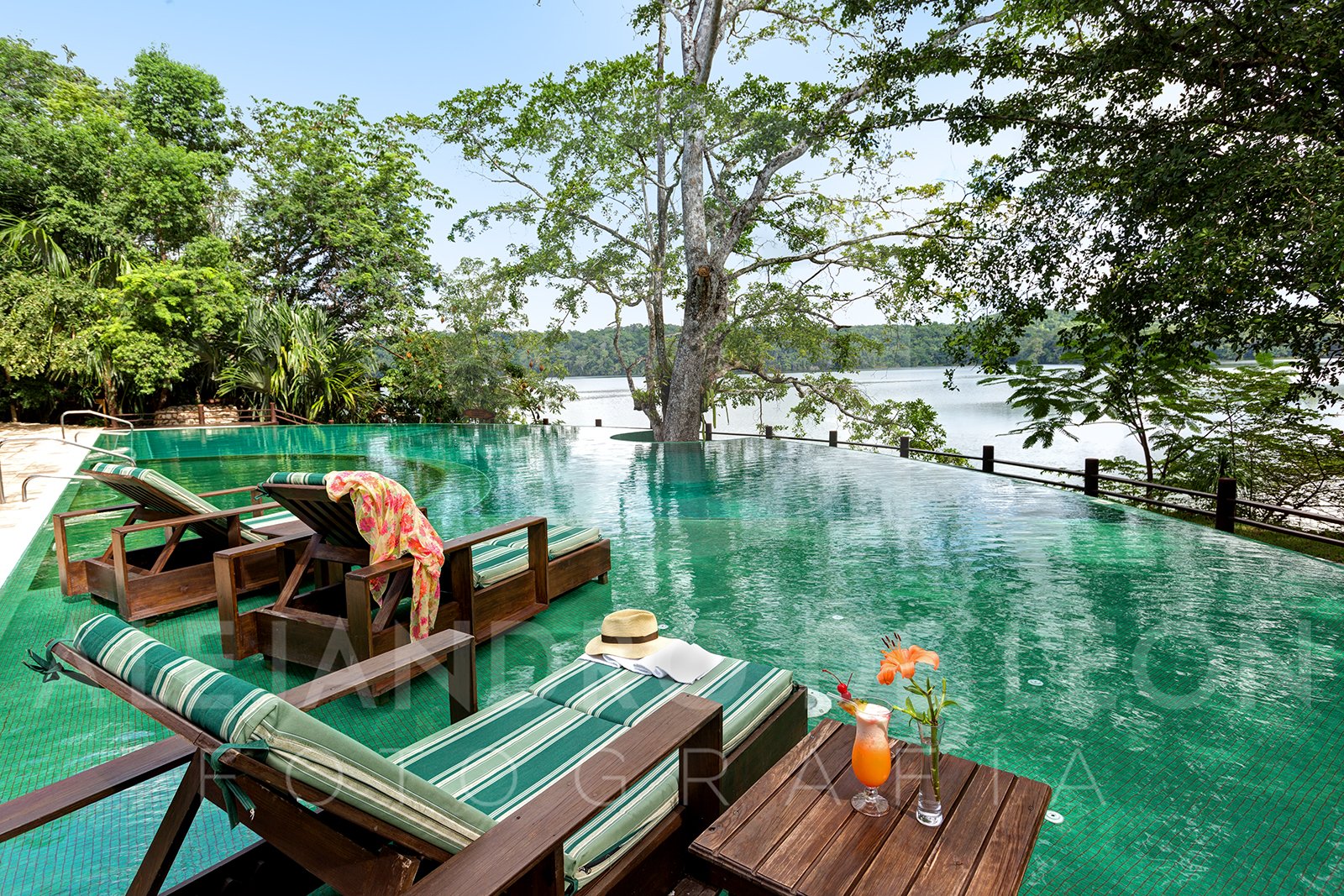 The hotel's main restaurant, Shultún, offers views of the nearby lagoon and uses fresh ingredients from the local market to provide local flavors.
Free Wi-Fi is available in the lobby, restaurant, pool, and snack bar areas. Laundry service and yoga classes are available at an additional cost.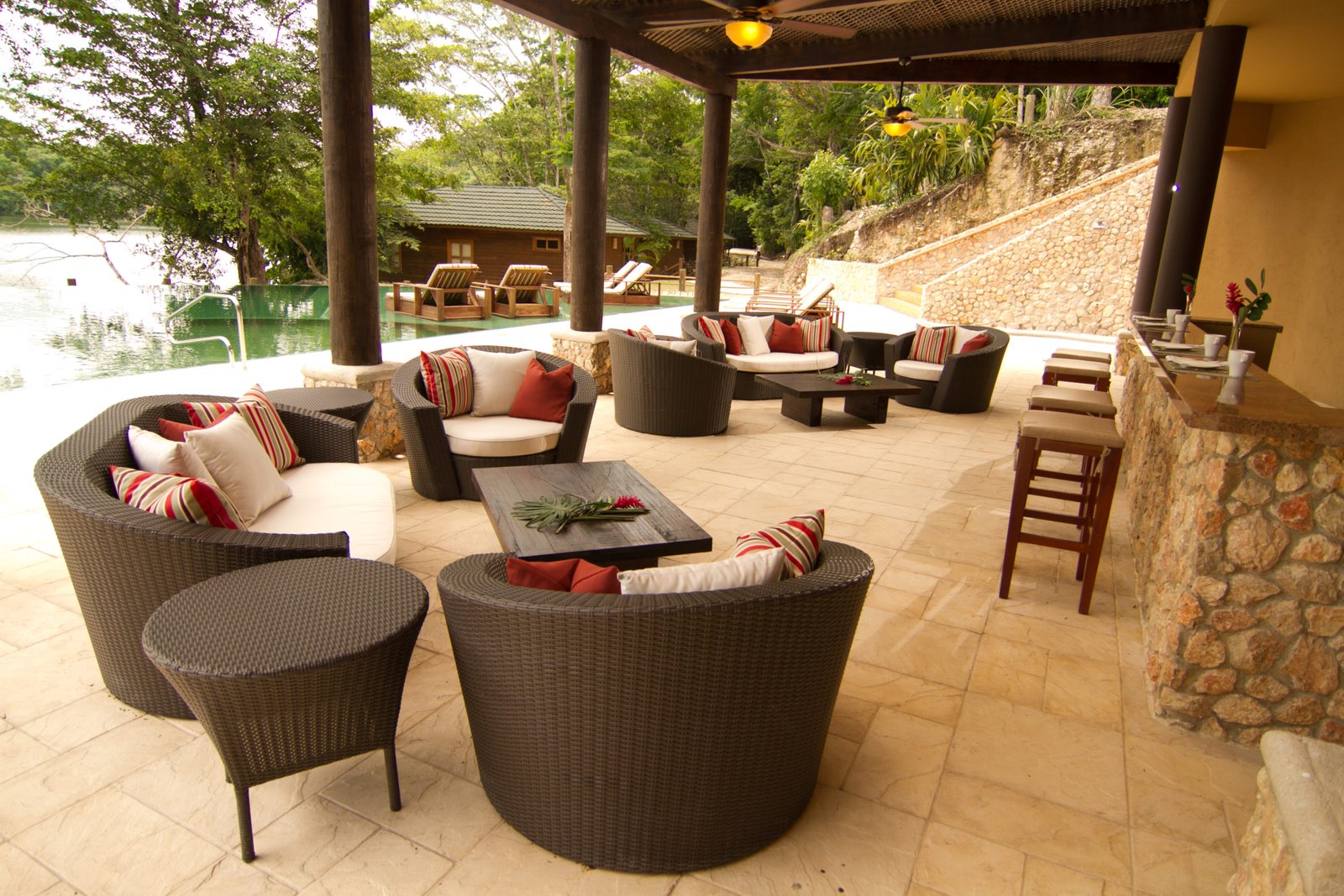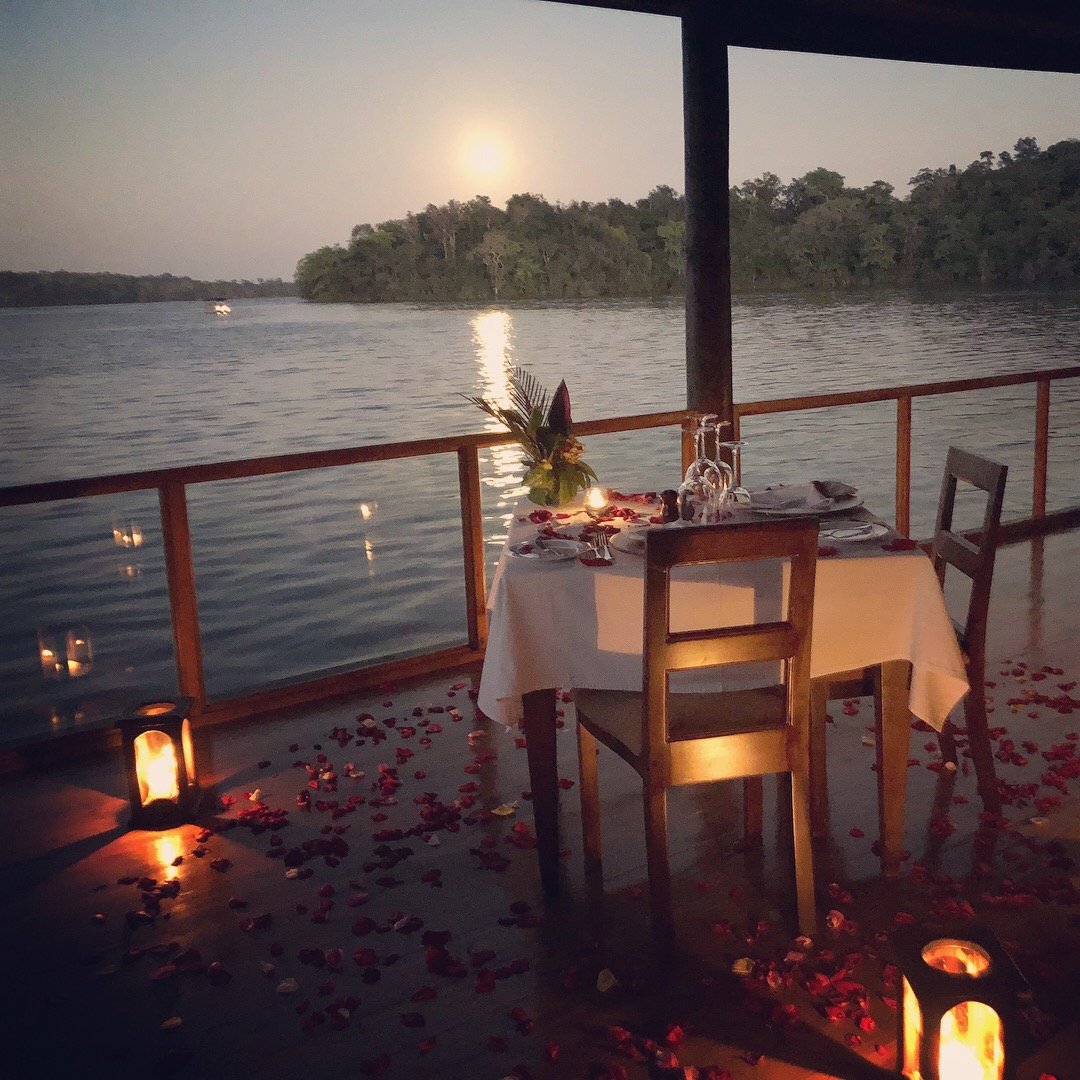 Accommodations
Las Lagunas  features 19 guest rooms, all with lagoon views, private bathroom with cascade shower, a private deck with jacuzzi, hot water, phone, satellite TV, mini bar, air conditioning, safety box, TV, and Wi-Fi.
Suites at Las Lagunas can be furnished with either one king-size bed or two queen-size beds.
Waterfront Suites
Las Lagunas features 12 Waterfront Suites overlooking the peaceful Quexil Lagoon. Connected by high rise paths, these 12 suites were built to offer privacy in a one bedroom bungalow.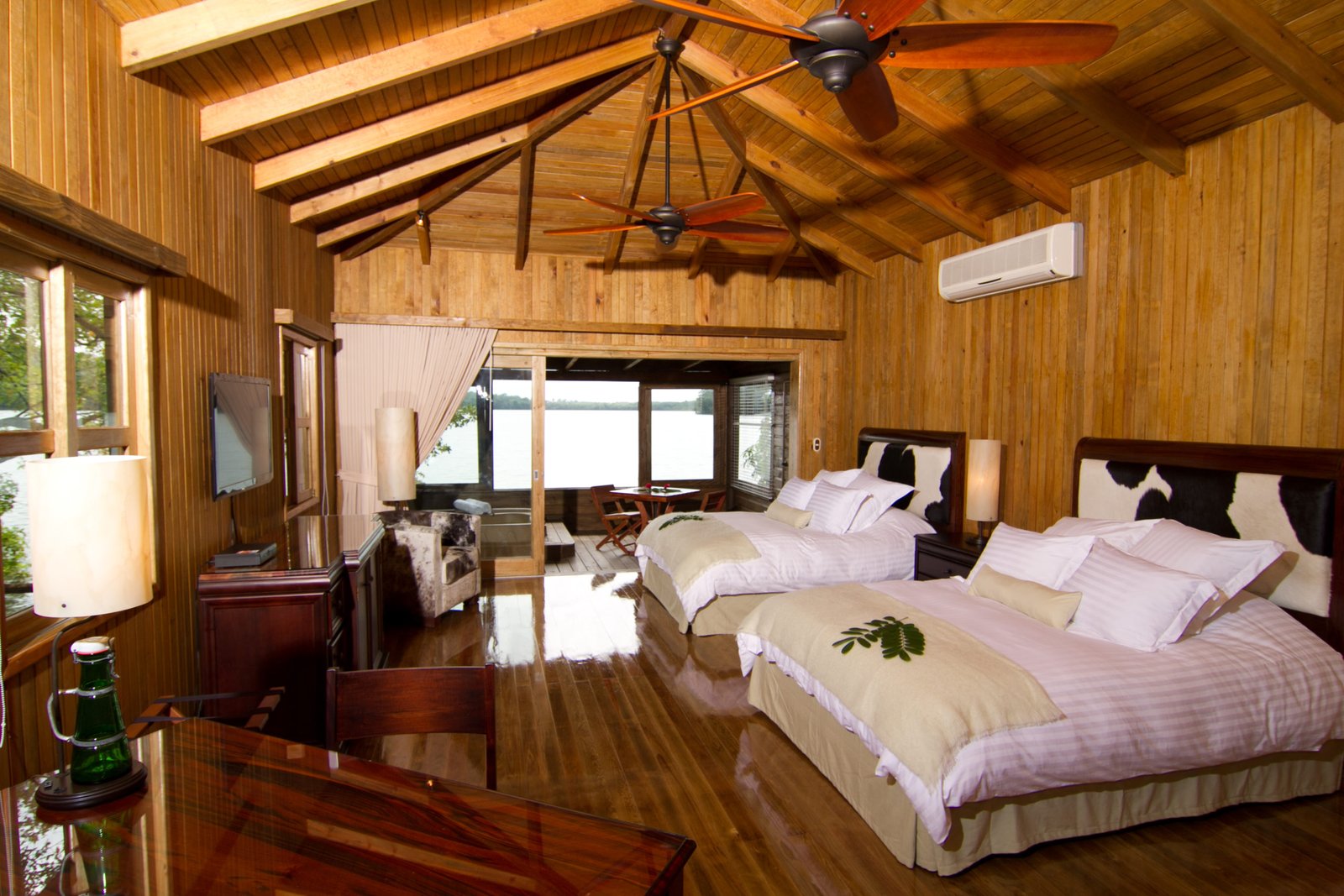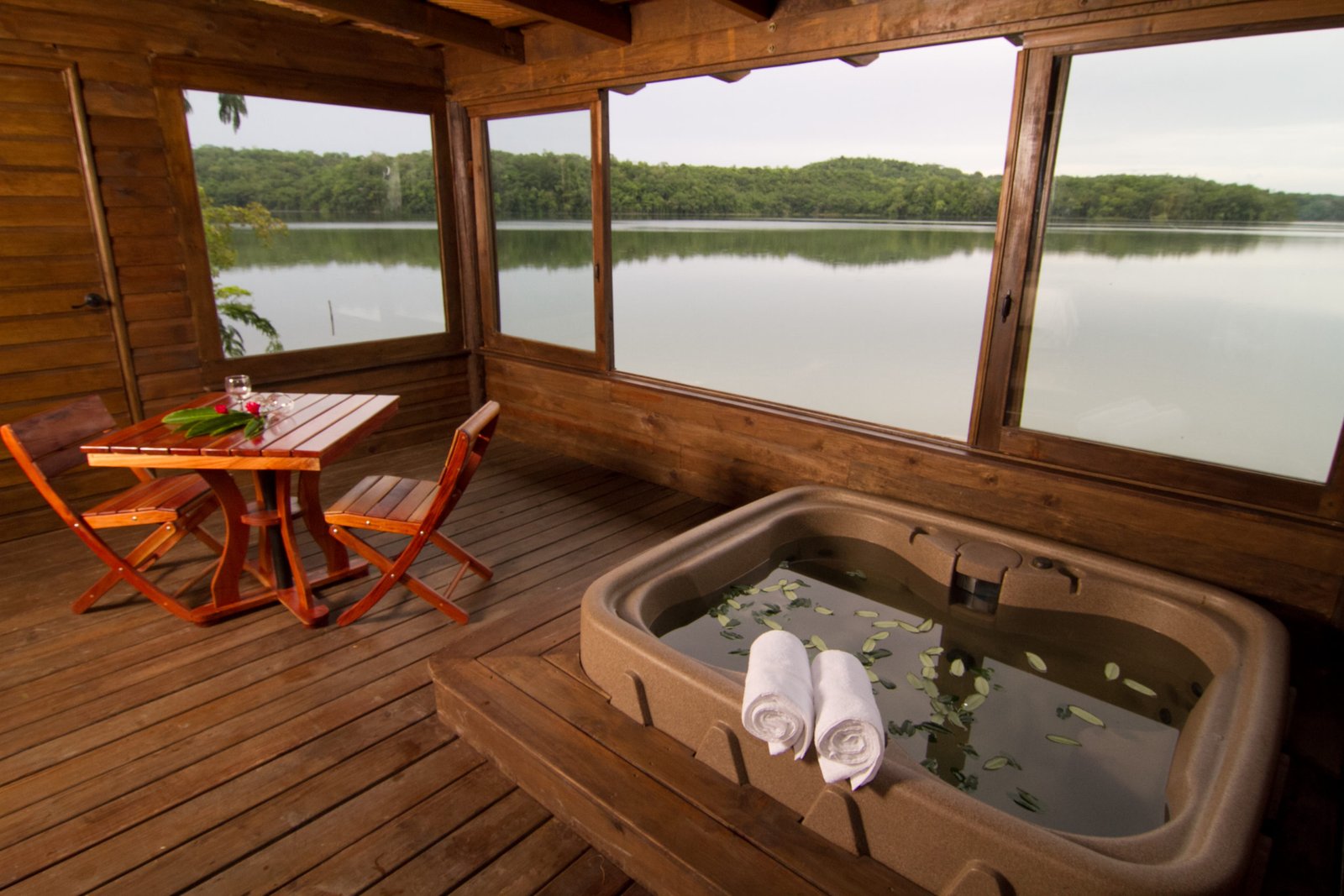 Master Suites
Positioned at a privileged high elevation, the hotel offers four 861 square feet Master Suites designed to blend in with the surrounding jungle.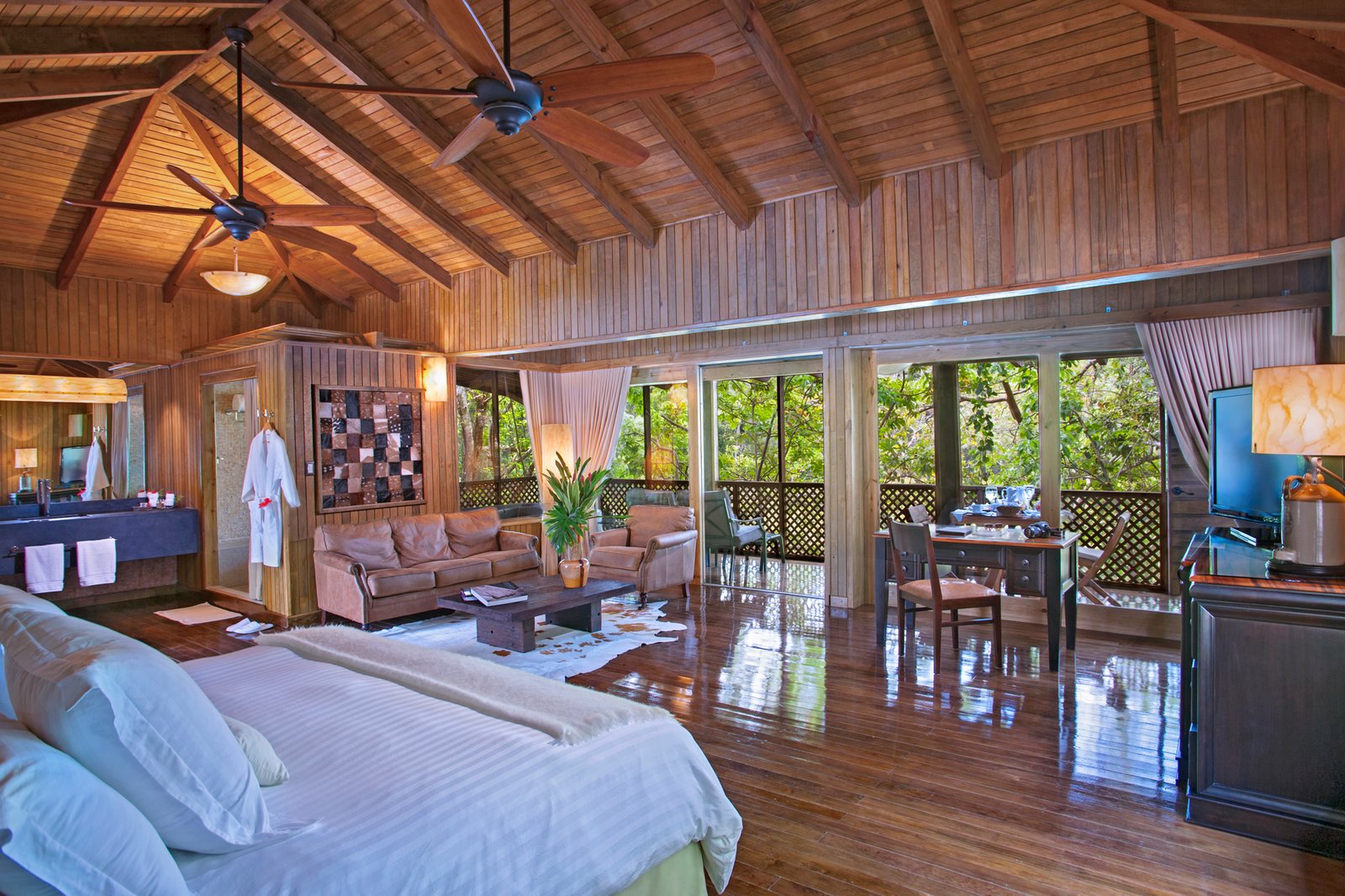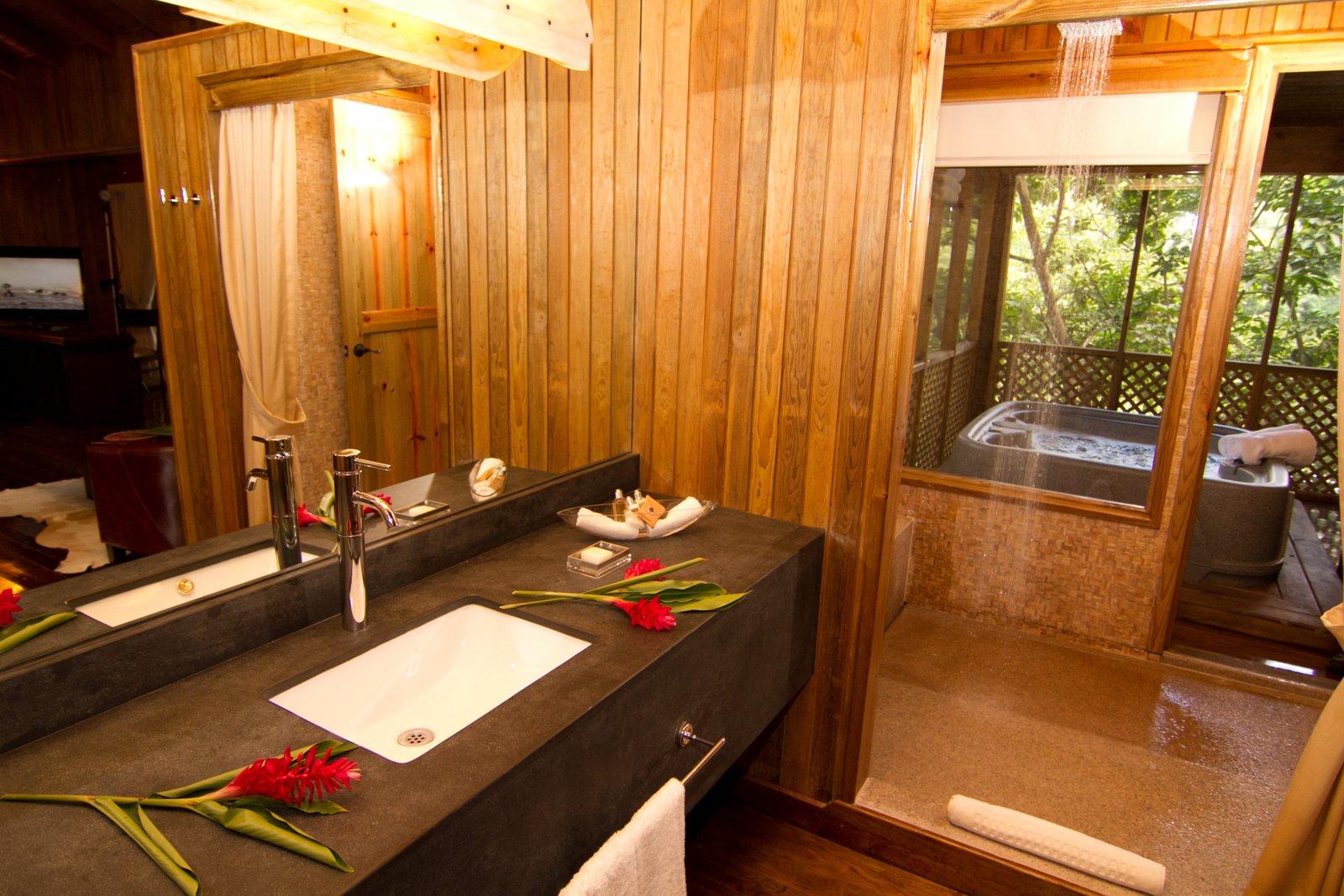 Waterfront Master Suites
Connected by high rise paths, Las Lagunas offers 3 Waterfront Master Suites overlooking the Quexil Lagoon and the surrounding jungle.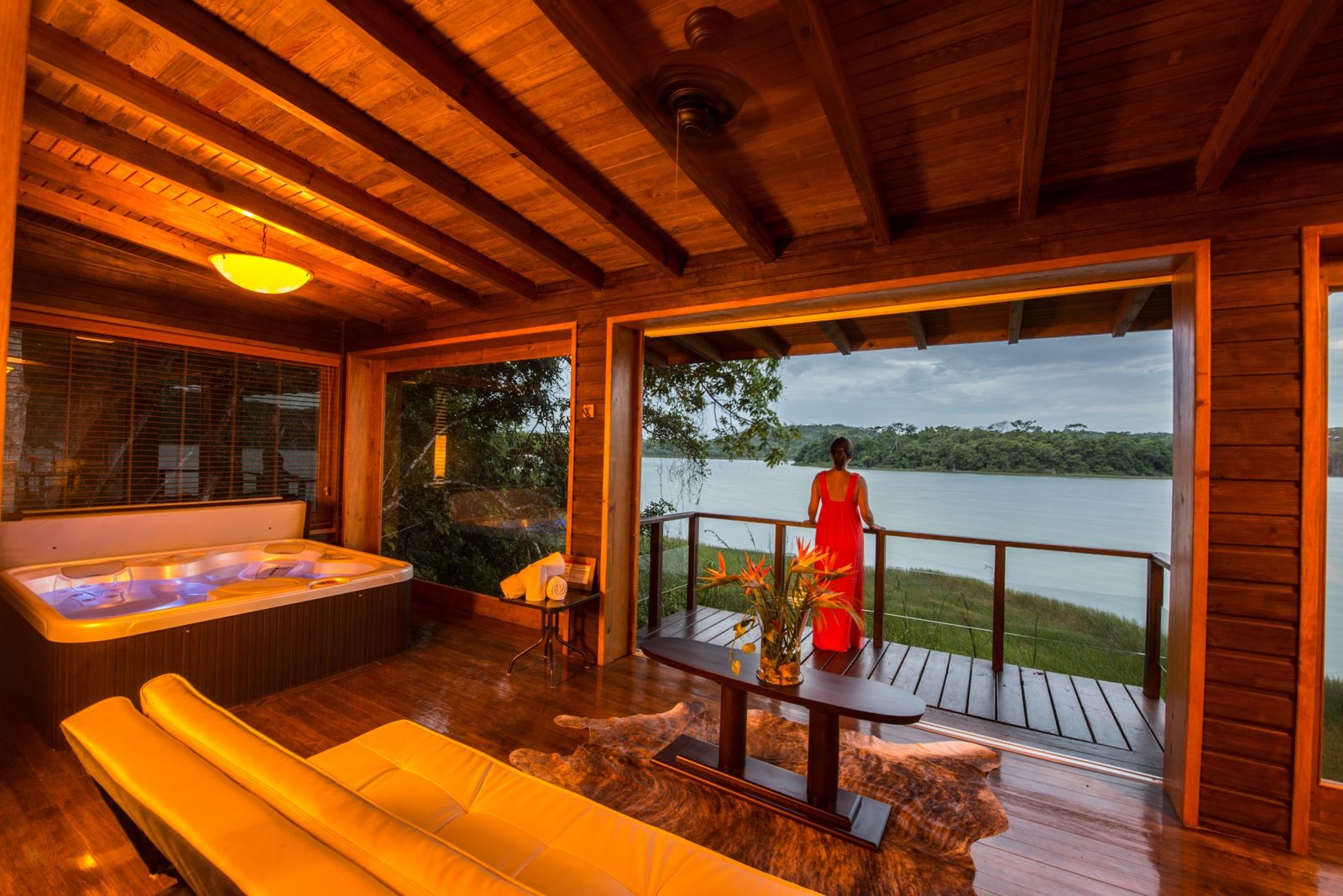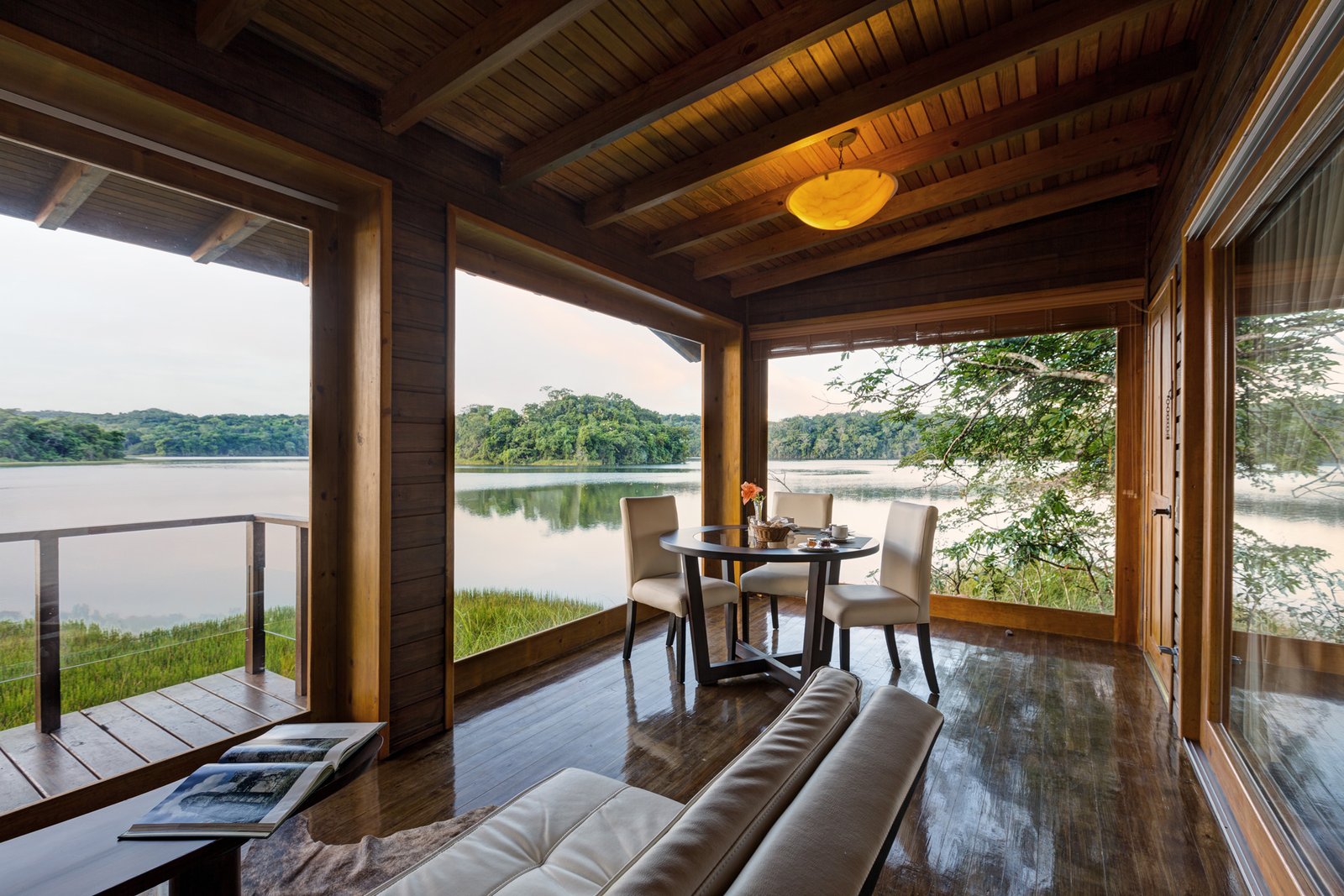 Day Tour Options
This lodge is well within reach of Yaxhá, Uxactun, Topoxte, Dos Pilas, Nakum, Aguateca, and Seibal. LANDED can arrange everything from transportation and guides to interaction with archeologists and traditional healers.
Due to Las Lagunas' proximity to the Flores Airport (10 minutes),  Helicopter tours and charter transportation can also be arranged.
Some other helicopter charter day tour options include:
Tikal
Quirigua
El Mirador
Lake Atitlan
Dos Pilas
Cancuén
El Perú
Copan
Helicopter availability is dependent on a number of factors. If you're interested in exploring your options, reach out to a LANDED travel expert today.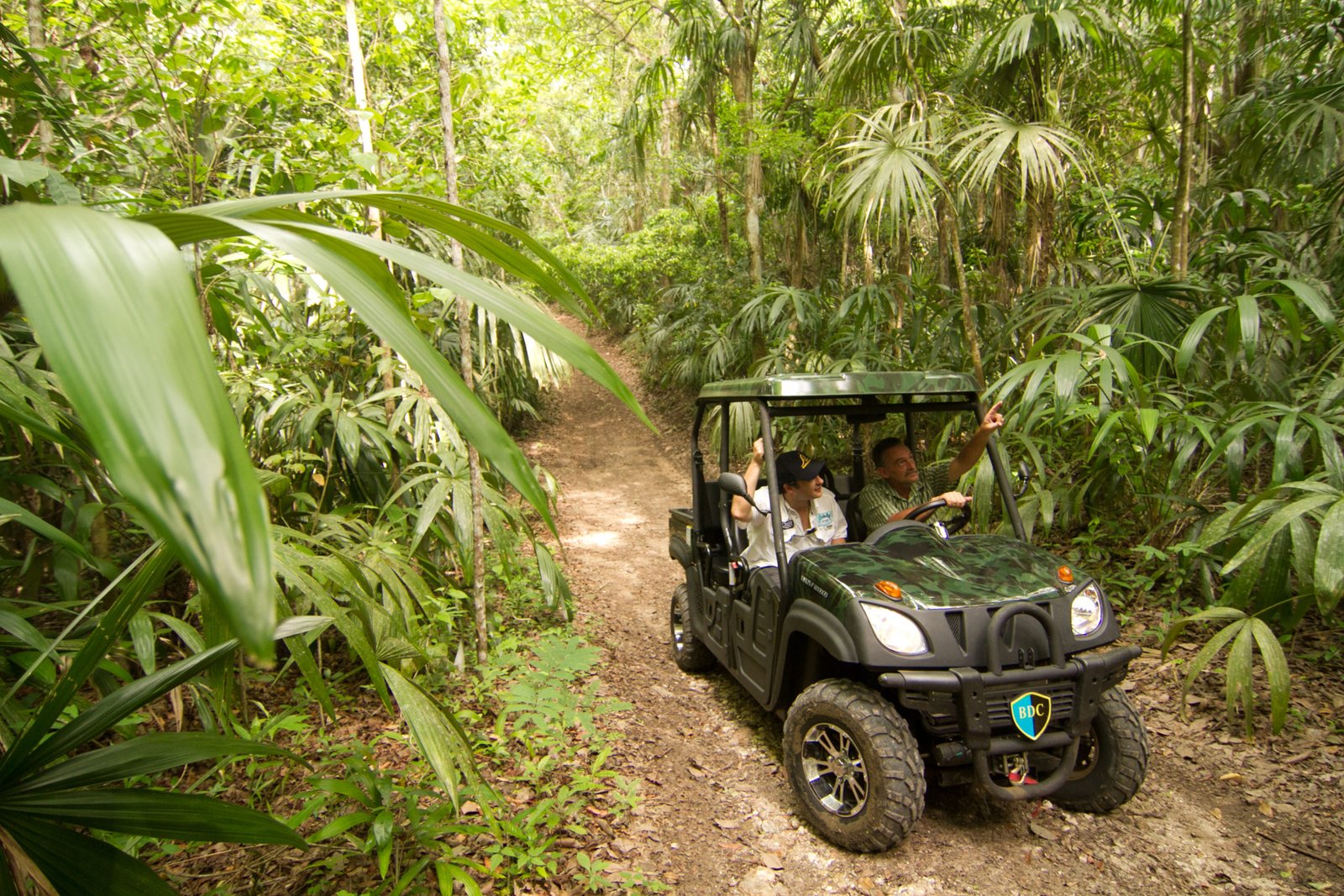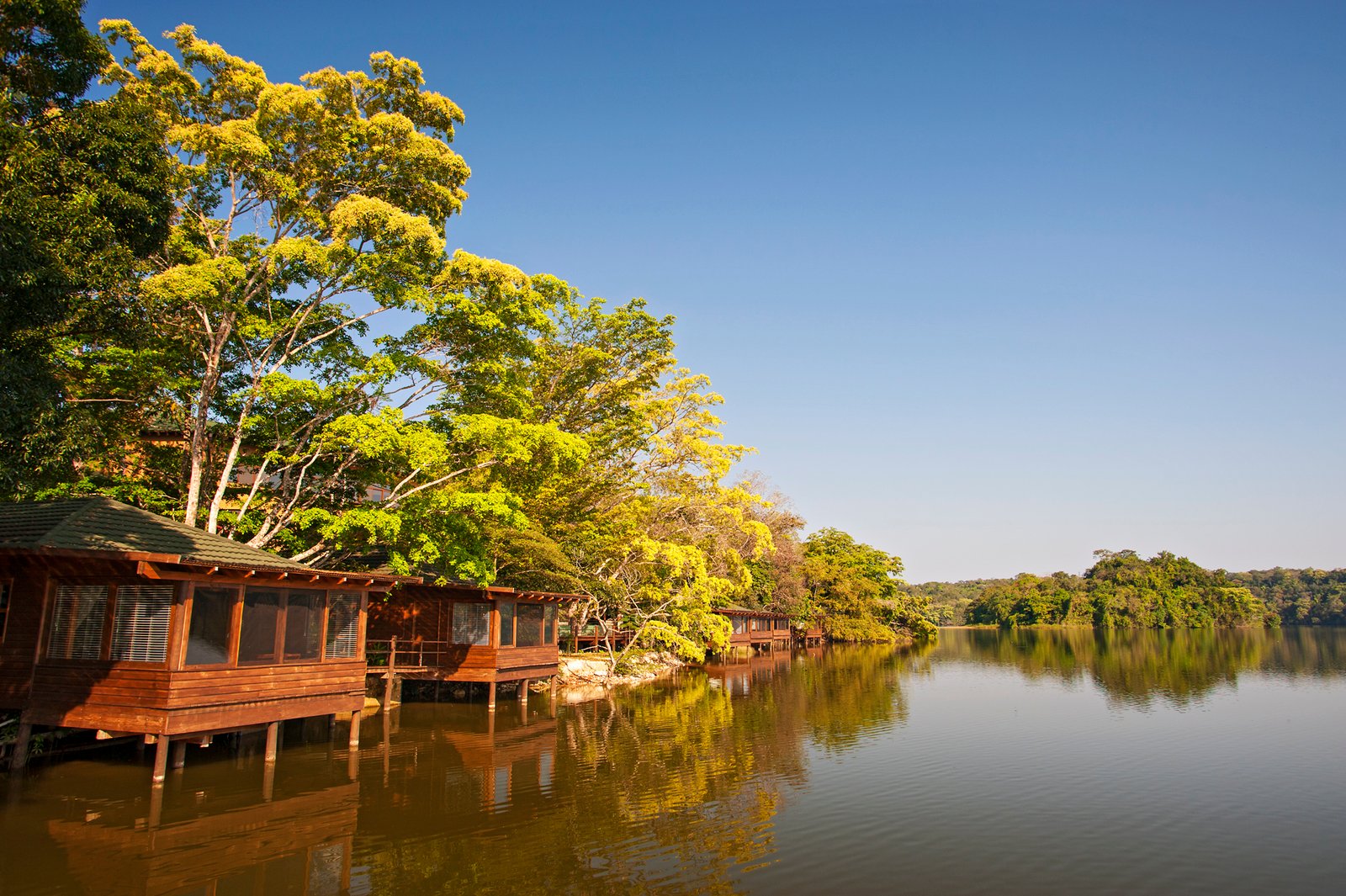 How to get there?
Most international travelers flying to Guatemala arrive via Guatemala City's La Aurora International Airport (GUA). From here you can connect with a 45 minute flight to Mundo Maya-Flores International Airport (FRS) at Santa Elena, Peten. Avianca and TAG airlines both have daily flights from Guatemala to Flores, and Tropic Air also offers daily flights from Belize City.
Once you arrive at Flores Airport, Las Lagunas has available shuttles that will pick you up for a 10 minute drive to the hotel.
If you are arriving by helicopter, the hotel has private helipads for their guests.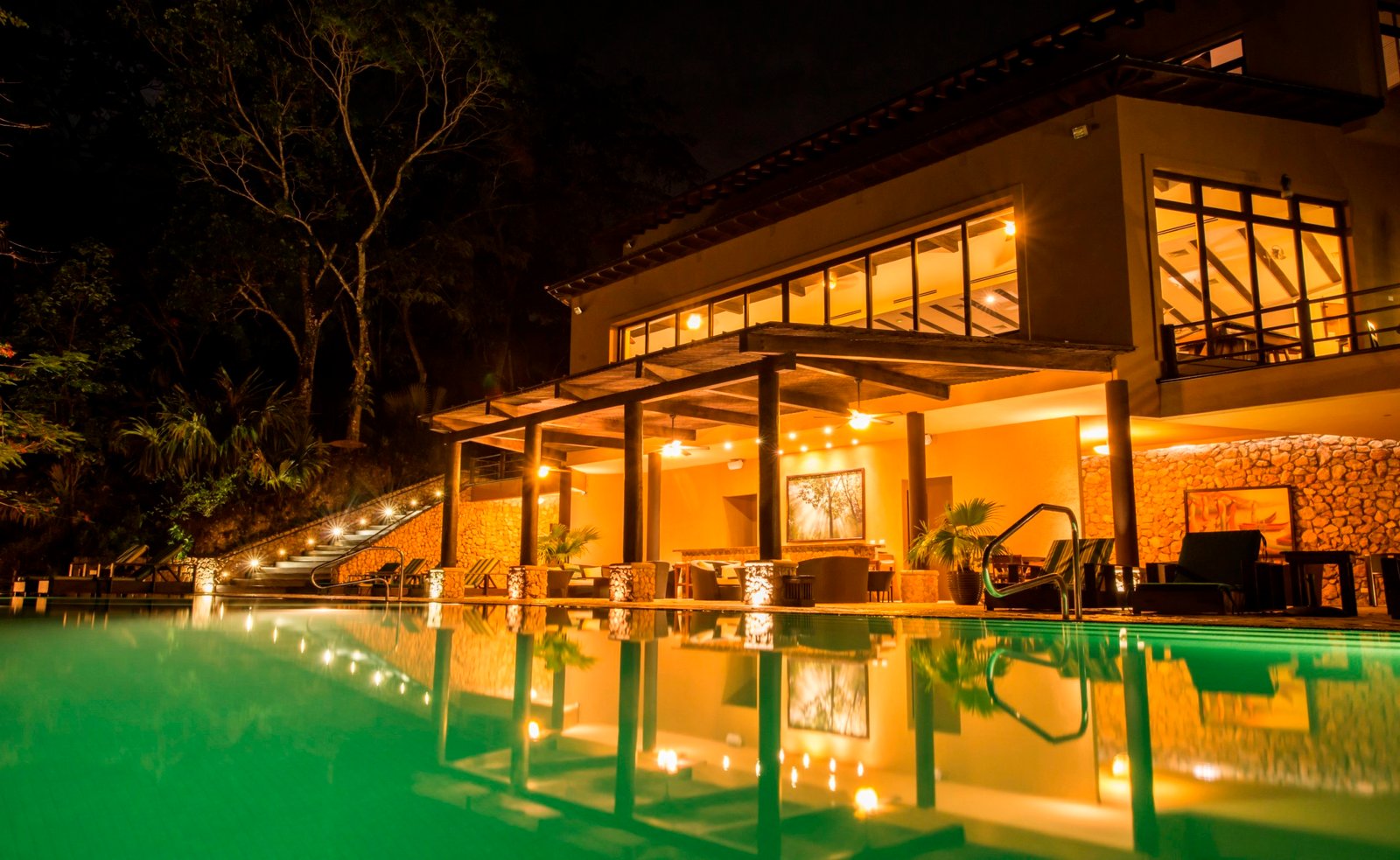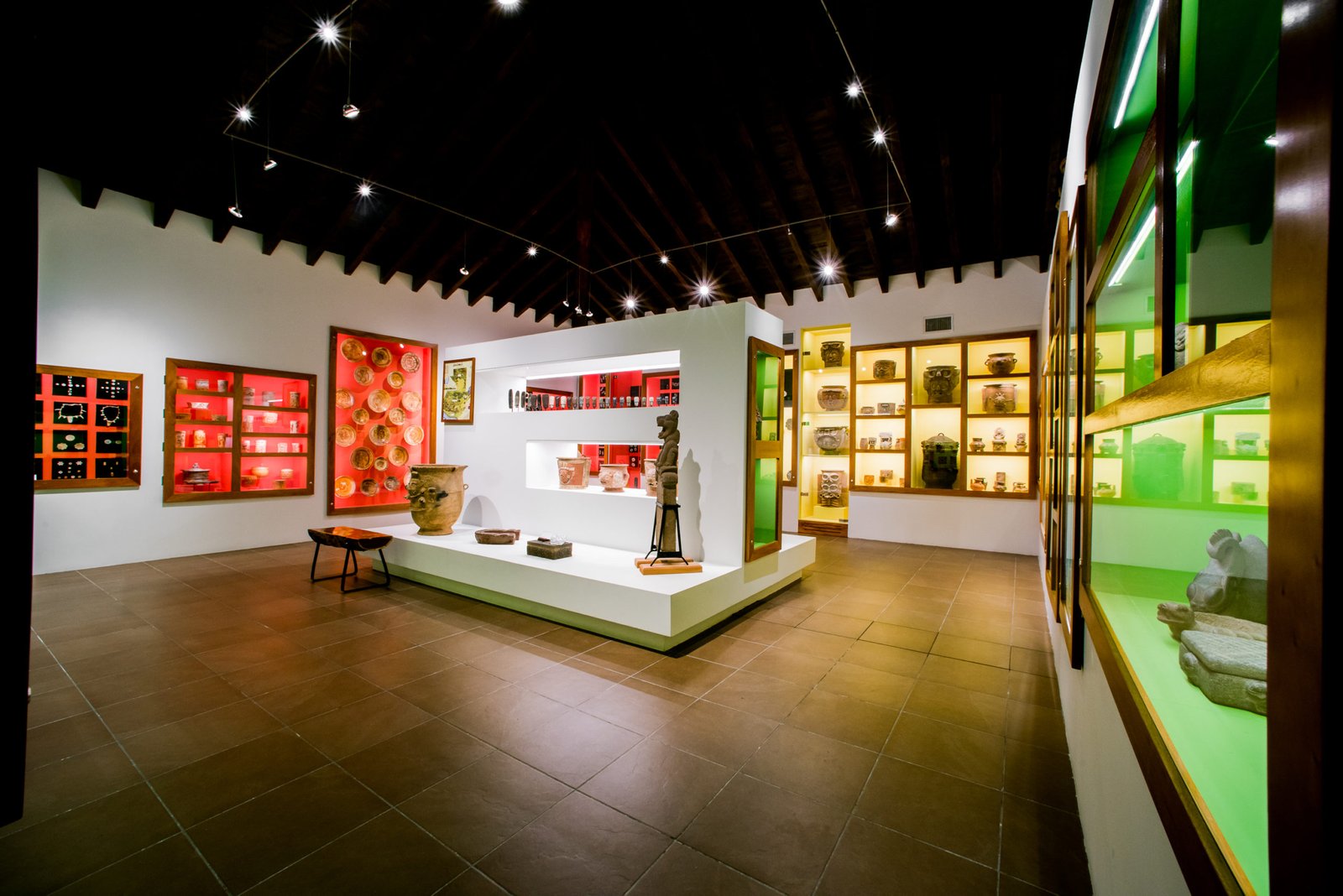 ARE YOU CONSIDERING A STAY AT LAS LAS LAGUNAS? LANDED PROVIDES PERSONALIZED, CUSTOM TRAVEL WITHIN CENTRAL AMERICA, SOUTH AMERICA, AND THE ANTARCTIC. WE'LL CREATE A UNIQUE ITINERARY PLAN TAILORED TO YOUR INTERESTS AND DREAMS. EXPERIENCE THE TRIP OF A LIFETIME. SPEAK WITH ONE OF OUR EXPERT TRAVEL PLANNERS TODAY AT 801.582.2100.