Morgan's Rock: One of Our Favorites
Morgan's Rock is one of our favorite beach destinations in Central America, and we really get around. This luxury eco-lodge is set in a hillside, overlooking Playa Ocotal–a picturesque, brown sugar arc of sand with gentle surf.
"If the sight of the blue skies fills you with joy if a blade of grass springing up in the fields has the power to move you if the simple things of nature have a message that you understand, rejoice, for your soul is alive."

Eleonora Duse
The 2,000-acre private reserve surrounding Morgan's Rock is home to howler monkeys, sloths, and dozens of tropical bird species.
Fifteen elegant cabins offer privacy and dramatic sunset views of the coast.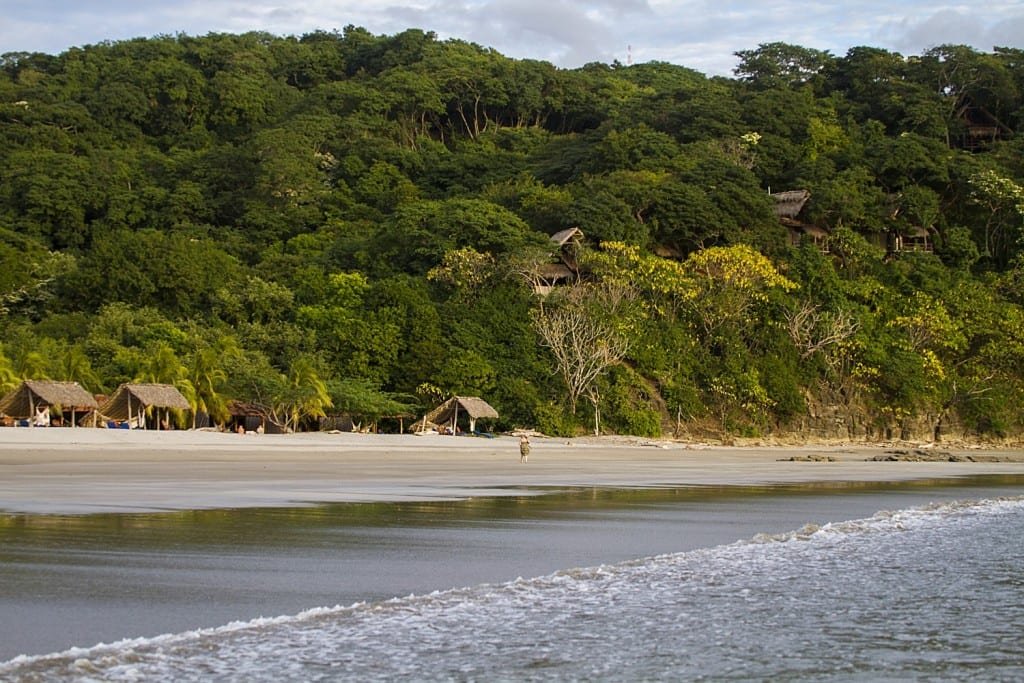 All feature king-sized beds, indoor and outdoor showers, and private decks. Thoughtfully, none have telephones or televisions.
While internet access is available, you'll likely spend more time in a hammock with a selection from the lodge library.
Sea Turtle Watching at Playa Ocotal
Playa Ocotal is nearby sea-turtle nesting site.
During the August to November nesting season, the lodge offers early morning wake-up knocks, providing guests the opportunity to observe nesting mothers. Hatchlings are born through January.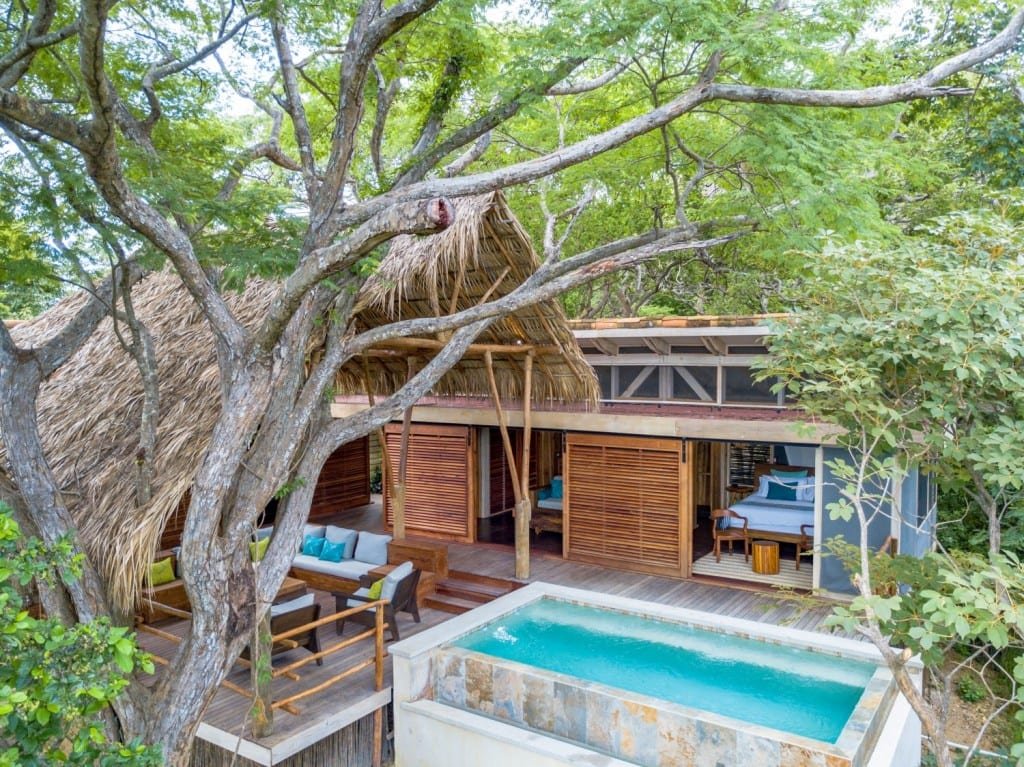 One of our favorite on-site activities is a visit to the organic farm, where young guests can collect eggs, make tortillas, grind coffee, and milk cows, before enjoying breakfast with the caretaker family.
Guests at Morgan's Rock can also enjoy:
Visiting a Butterfly Farm
Kayaking in the Nearby Estuary
Hiking to Lookouts
Embarking on a Private Cruise
Enjoying a Sport Fishing Charter
Getting a Massage
Taking a Surfing Lesson
Full-day trips are available to the colonial city of Granada and the Masaya Volcano.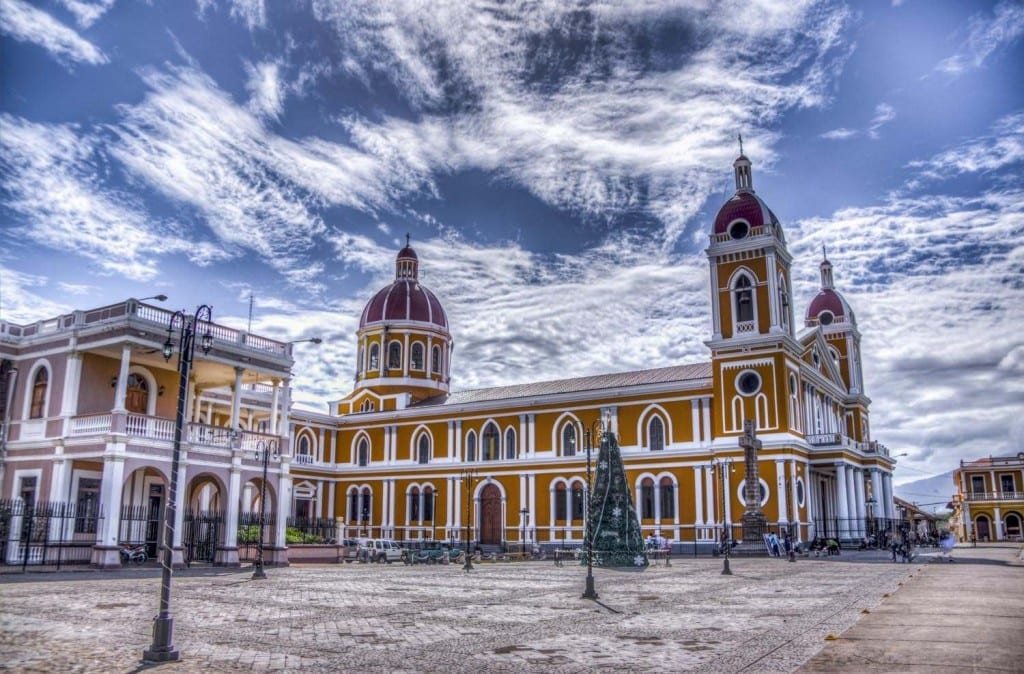 Serious About Ecological Responsibility
Morgan's Rock takes its ecological responsibility seriously.
Resort profits help support a 2,500-acre reforestation area, responsible for adding 1.5 million trees to the landscape since the year 2000.
The cabins are constructed of local stone and sustainably harvested hardwoods.
The swimming pool is purified with natural salts, employing a solar heating system to regulate temperature.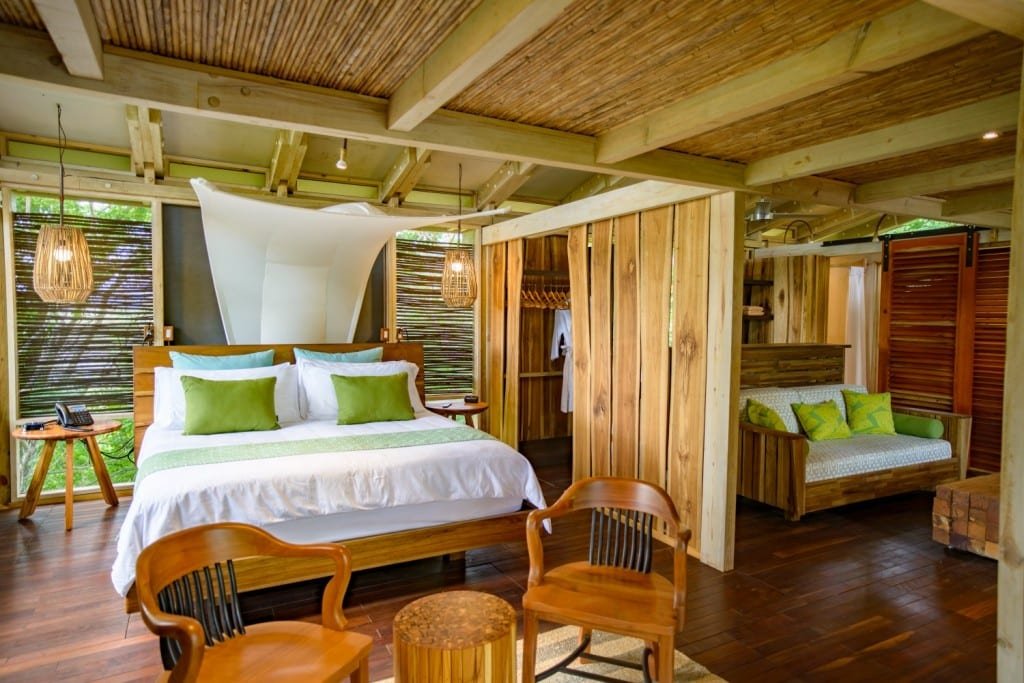 Morgan's Rock is located seven miles (40 minutes) north of San Juan del Sur, near Majagual Bay.
Getting to Morgan's Rock
The drive from the international airport in Managua takes about 2.5 hours.
Guests can also arrive from the Guanacaste area of Costa Rica, two hours to the south. Morgan's Rock is an excellent destination for couples and families.
LANDED can arrange private land transfers upon request.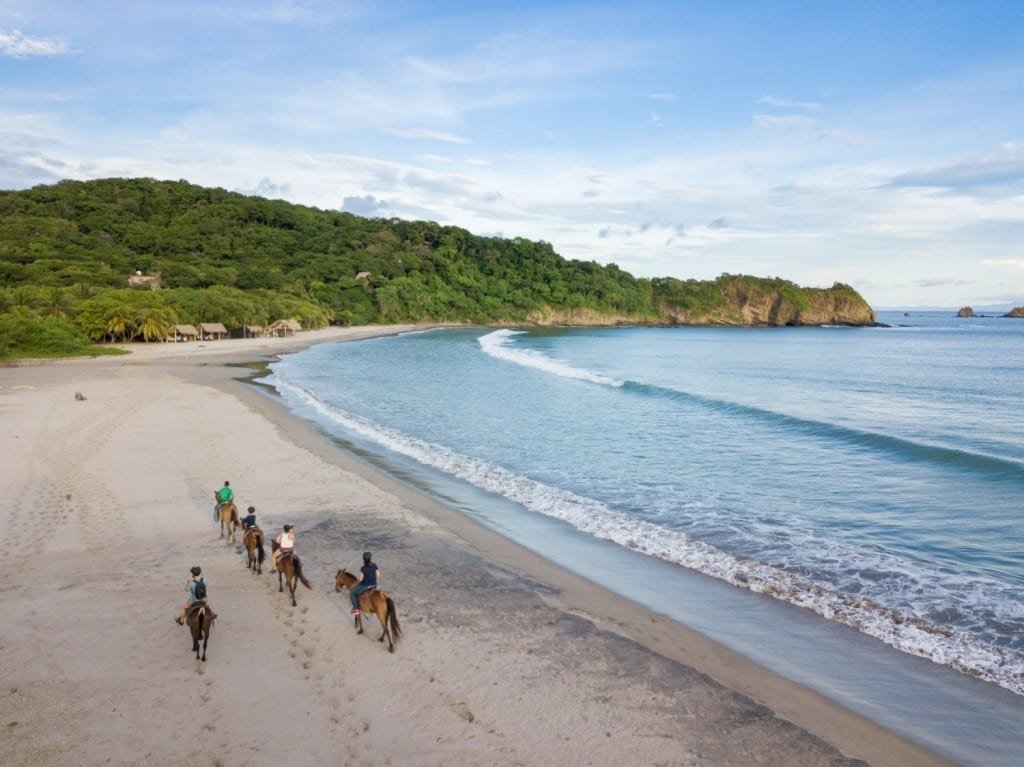 LANDED arranges accommodations at Morgan's Rock and throughout Nicaragua. We provide personalized, custom travel within Central America, South America, and the Antarctic. We'll create a unique itinerary plan tailored to your interests and dreams. Experience the trip of a lifetime. Speak with one of our expert travel planners today at 801.582.2100.