Located in the heart of Cartagena, Nacar Hotel is only a 5 minute walk from Santo Domingo and San Diego squares, offering easy access to the Old Town Cartagena on Colombia's Caribbean coast.
The hotel is housed in a restored colonial building, offering their guests a relaxed and elegant experience. The hotel's goal is to combine service and comfort. Guests are welcomed by the characteristic features of former owner Silvia Tcherassi: vertical gardens, water mirrors, and cozy settings.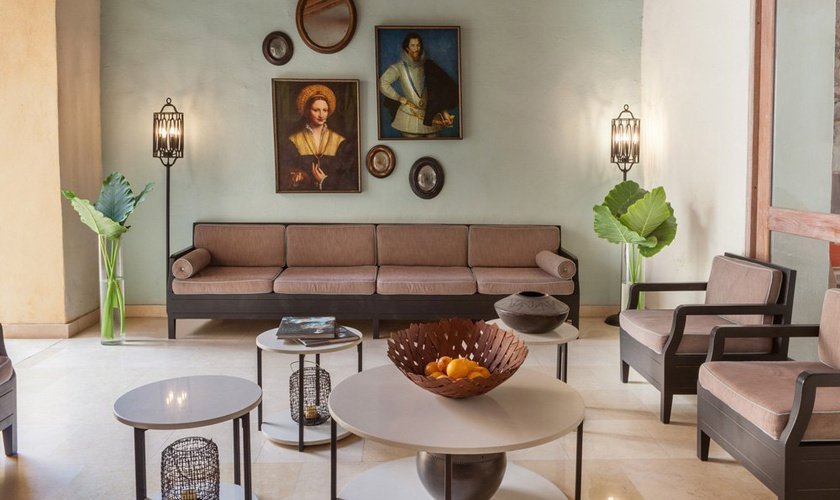 Accommodations
The 42 rooms and suites at the Nacar Hotel in Cartagena are the ideal accommodation for both business and leisure travelers, conceived as open spaces with an interior design which uses diverse textures and materials accompanied by stylish ambient lighting.
In-room amenities include air conditioning, safety box, minibar, hairdryer, and free wifi. Room service is available.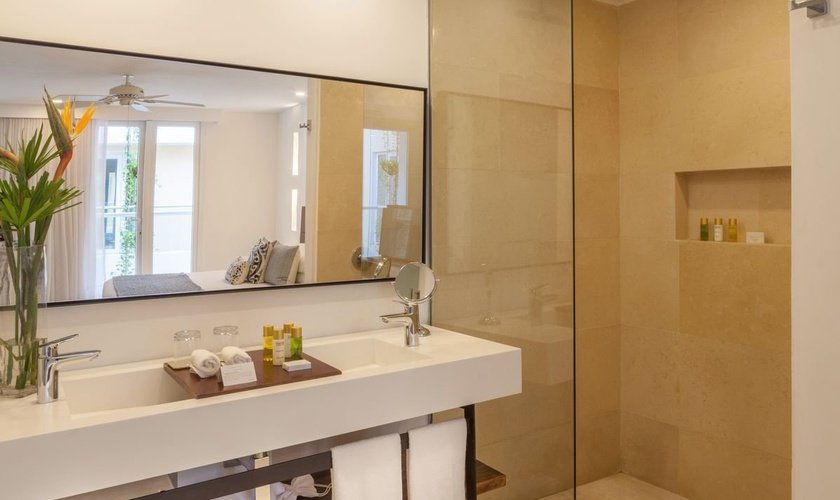 ---
Junior Suite
Featuring a balcony, a comfortable seating area with a sofa, a rotating flat-screen TV, a king-size bed, and a Nespresso coffee machine, these 506-square-foot Suites offer light and space overlooking the hotel's gardens.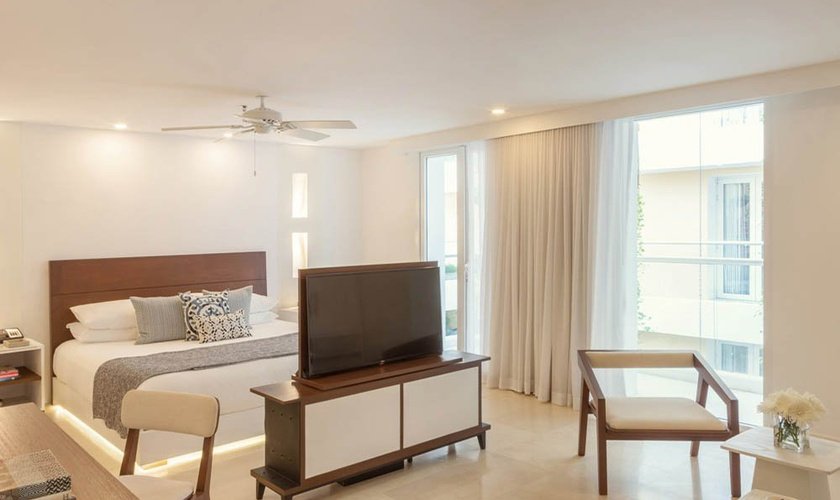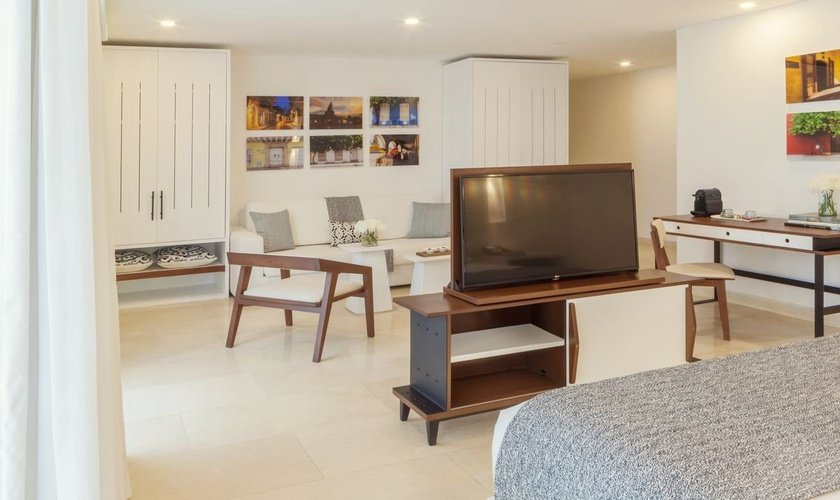 ---
Premium Room
The Premium Rooms (463 square feet) feature a lounge area with a sofa, king-size bed, a balcony, an iPhone dock for music, and a flat-screen TV with satellite channels.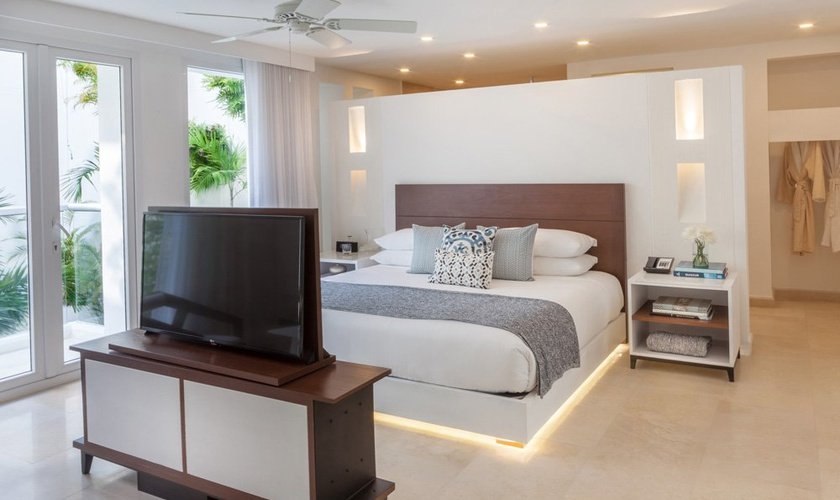 ---
Superior Room
The Superior Rooms (323 square feet) are designed to create a sensation of calm and relaxation for visitors. These rooms are furnished with a king-size bed or two single beds, as well as a modern bathroom with shower.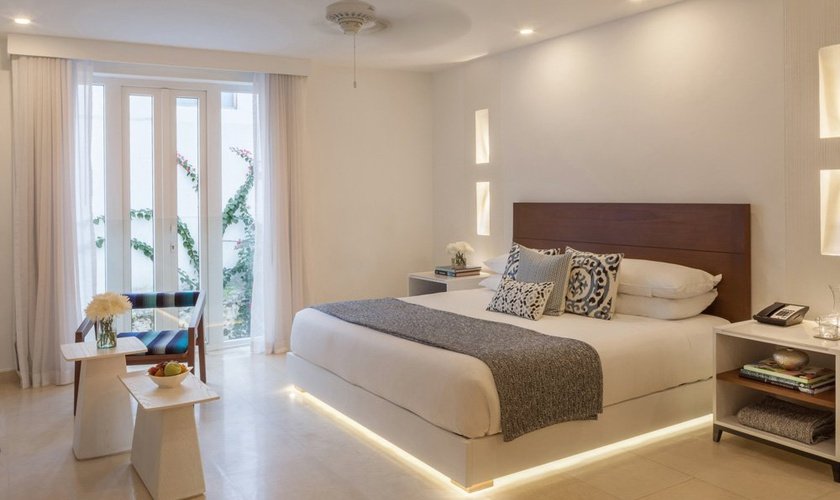 Amenities
The Nacar Hotel features a restaurant on the ground floor and a Mediterranean restaurant and swimming pool on the terrace, as well as a full range of wellness treatments.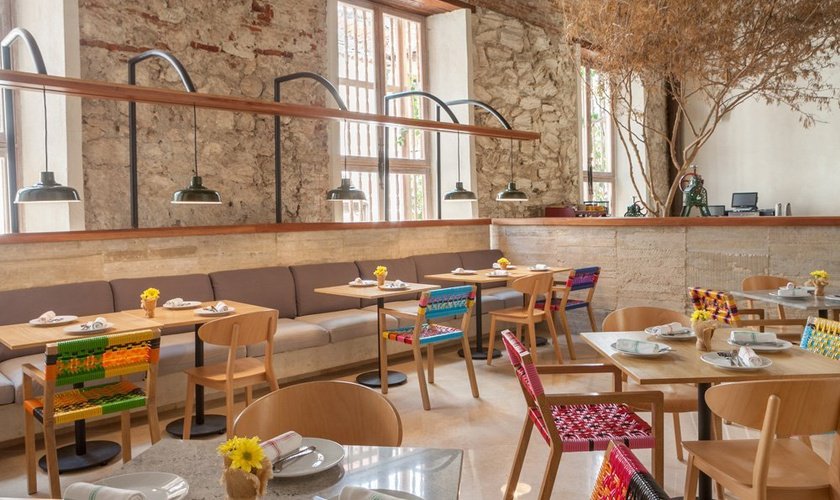 Restaurants
The Úrsula Café Bistró is open from 6:30AM to 10:30AM, and from 7:30PM to 10:30PM.  The bistro's offerings include homemade breads, homemade jams and hot entrees. At dinner, the menu shows off the two coasts of Colombia–Caribbean and Pacific–with seafood in traditional preparations.
The Moare Rooftop is set in the terrace of the hotel allowing guests to enjoy panoramic views over the roofs of the historic center. This restaurant serves poolside snacks, ceviches, carpaccios, pizzas, as well as sangrías and clericos. The Moare Rooftop is open for lunch or dinner from 12.30PM to 10:30PM.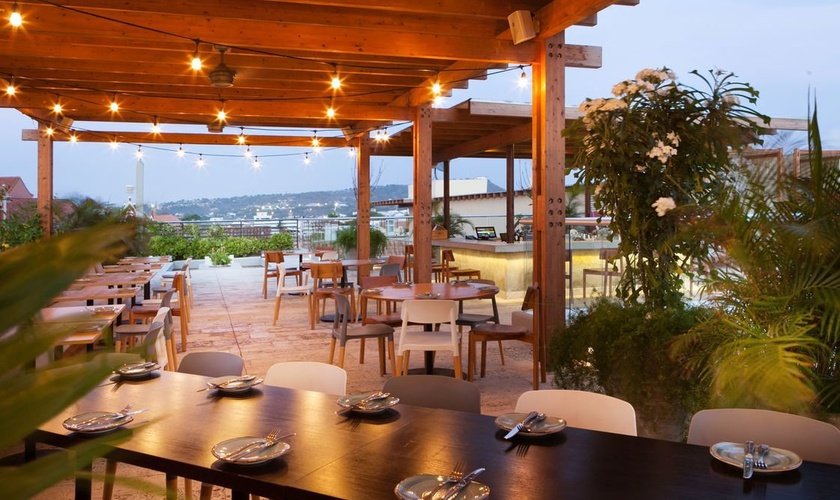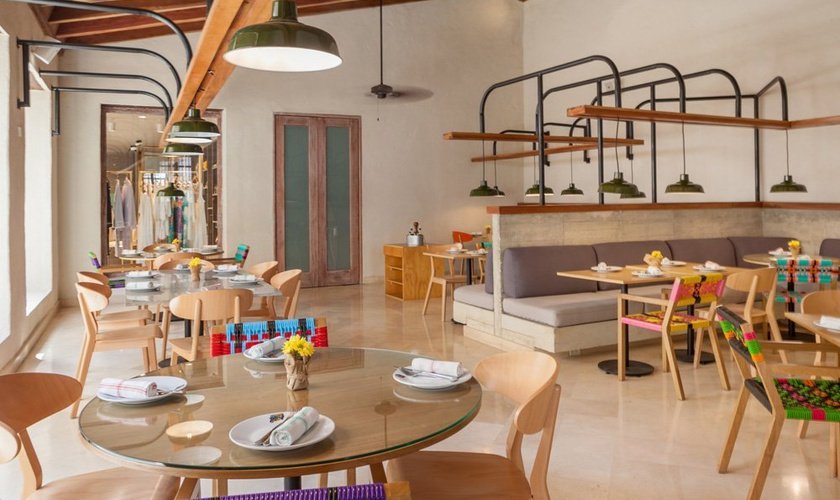 Spa
The team of expert therapists at the spa at the Nacar Hotel in Cartagena work with a wide range of therapies, treatments ,and rituals based on the WakanSpa concept, inspired by traditional Eastern medicine.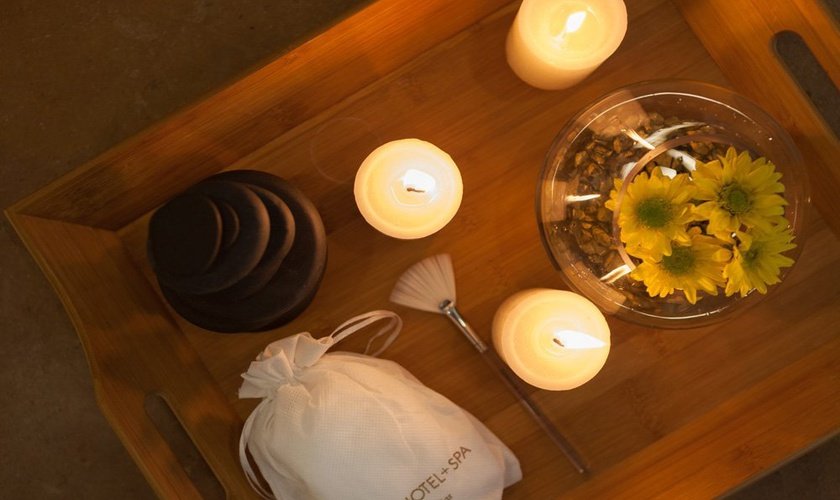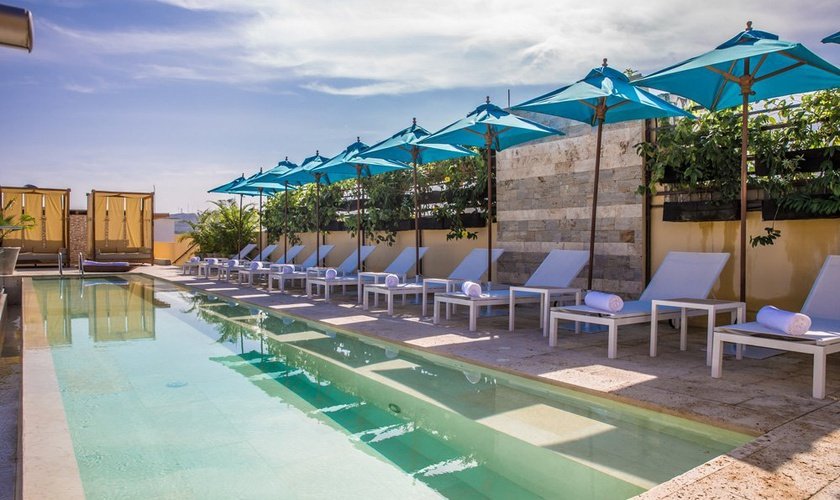 ARE YOU CONSIDERING A STAY AT NACAR HOTEL? LANDED PROVIDES PERSONALIZED, CUSTOM TRAVEL WITHIN CENTRAL AMERICA, SOUTH AMERICA, AND THE ANTARCTIC. WE'LL CREATE A UNIQUE ITINERARY PLAN TAILORED TO YOUR INTERESTS AND DREAMS. EXPERIENCE THE TRIP OF A LIFETIME. SPEAK WITH ONE OF OUR EXPERT TRAVEL PLANNERS TODAY AT 801.582.2100.