Pousada Picinguaba: One of Our Favorites
West of Rio de Janeiro, the BR-101 highway divides forested mountains from steep coastal cliffs. This is the Costa Verde—the Green Coast—admired for its tranquil bays, isolated beaches, sparkling islands such as Ilha Grande, and the historic port of Paraty.
Continuing southwest, the coast curls in emerald arcs and secret coves. Inland, green hills and fertile farmland roll toward Sao Paulo.
"If the sight of the blue skies fills you with joy if a blade of grass springing up in the fields has the power to move you if the simple things of nature have a message that you understand, rejoice, for your soul is alive."

Eleonora Duse
Just 45 minutes south of Paraty, a small hotel overlooks the traditional caiçara fishing village of Picinguaba.
This hotel predates the state park that now surrounds and protects it. Park regulations limit further development and expansion.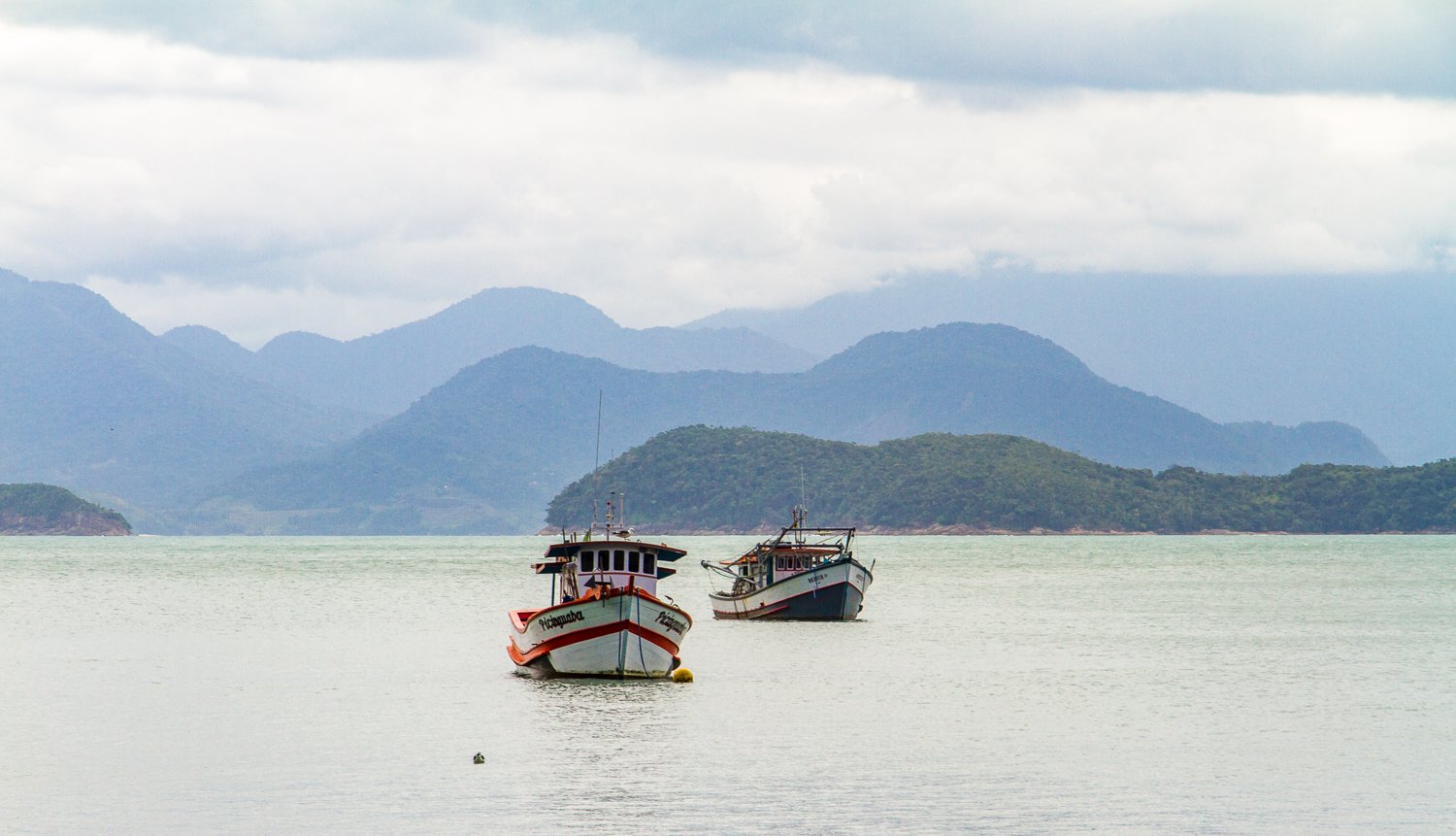 The Pousada Picinguaba hotel consists of ten simple rooms, cozy living and dining areas, swimming pool, sauna, and gardens. This is one of our favorite seaside locations in South America.
Luxury in Tranquility
At Picinguaba, luxury is found in tranquility, authenticity, and perfect sunsets.
While guests visit for as few as three nights, four are recommended. Each day brings new pleasures—guests of Picinguaba can enjoy:
Visits to Paraty
Kayak Explorations
Schooner Cruises
Waterfall Hikes
Heavenly Hammock Naps
Picinguaba's food is another highlight, prepared with the freshest local ingredients and loving care.
Fazenda Catucaba: Active Adventure
Guests regularly combine vacations at Pousada Picinguaba with rural relaxation and active adventure at its sister property, Fazenda Catucaba.
Set in a 1,100-acre private estate, 90 minutes southwest of Picincuaba and 2.5 hours from Sao Paulo, Fazenda Catucaba continues the tradition of fuss-free Brazilian elegance.

Here, three charming farmhouses have been converted into eight rooms and two suites.
Brazilian Holiday Adventure
Each offers views of the surrounding mountains, forested hills, and pasturelands. The main house dates to the 1850's, serving unforgettable meals to fortuitous guests.
Guests can enjoy riding, hiking, canoeing, rafting, and exploring the onsite organic vegetable garden and coffee plantation.
As at Picinguaba, outside distractions don't disturb the peace at Catucaba—television and internet are mercifully unavailable.
LANDED ARRANGES PERSONALIZED TRAVEL IN BRAZIL AND THROUGHOUT SOUTH AMERICA. WE ORGANIZE LUXURY ACCOMMODATION, PRIVATE TRANSPORTATION, AND TOURS WITH EXPERT GUIDES. SPEAK WITH A TRAVEL PLANNER TODAY AT 801.582.2100. WE'LL TAKE CARE OF THE DETAILS.