Tivoli Moffarej Sao Paulo is located in the tony Jardins neighborhood, within easy reach of Sao Paulo's best restaurants, boutiques, Paulista Avenue, and the Sao Paulo Museum of Art (MASP). This is one of central Sao Paulo's best run hotels, with a well-earned reputation for top-tier service, dining, and accommodations.
Tivoli Moffarej Sao Paulo is a member of the Leading Hotels of the World consortium of independently-owned luxury hotels.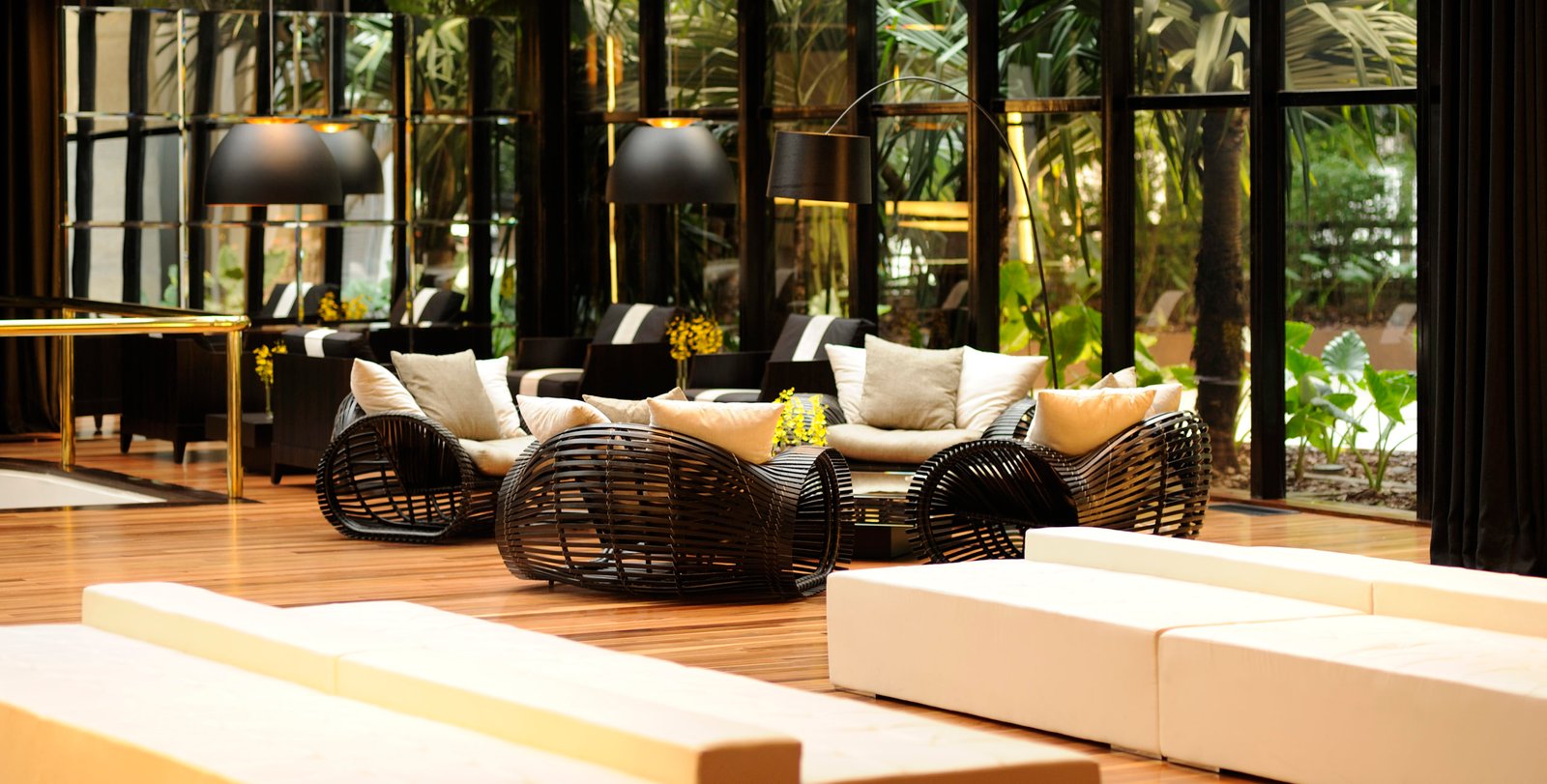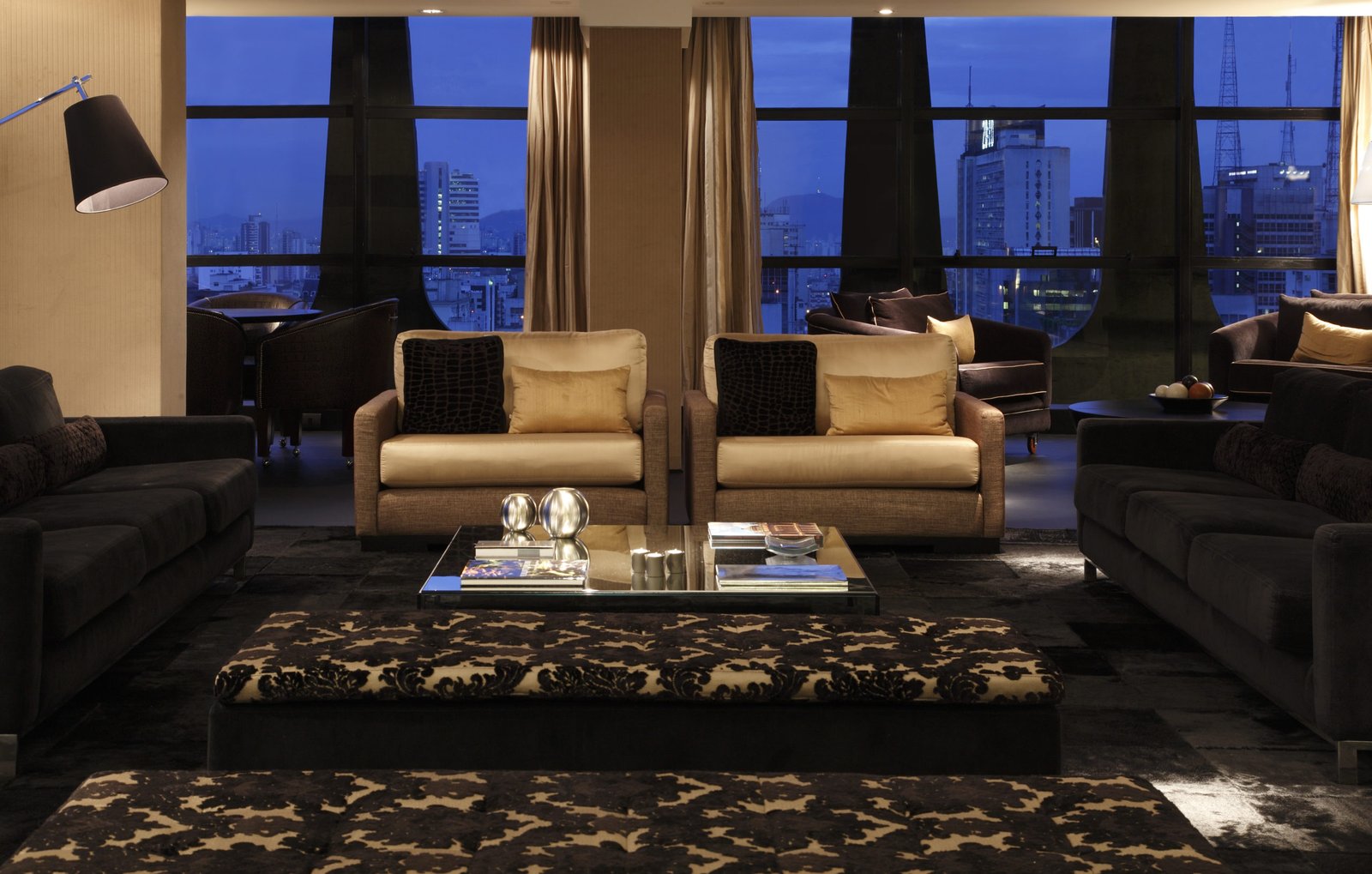 Accommodations
The 218 guestrooms and suites at Tivoli Mofarrej feature natural light, clasic materials and contemporary furnishing. Each is furnished with a security box, minibar, TV, air conditioning, bathrobes, slippers, and hairdryer. Wi-Fi is available throughout the hotel.
---
Deluxe Rooms
Deluxe Rooms at Tivoli Moffarej measure approximately 310 square feet include a seating area and living room. These rooms are furnished with either a queen-size bed or a king-size bed.
Deluxe Plus Rooms measure approximately 410 square feet and are furnished with a king-size bed or two twin-size beds. Deluxe Plus Rooms feature a separate walk-in shower.
Deluxe Rooms and Deluxe Plus Rooms can be interconnected.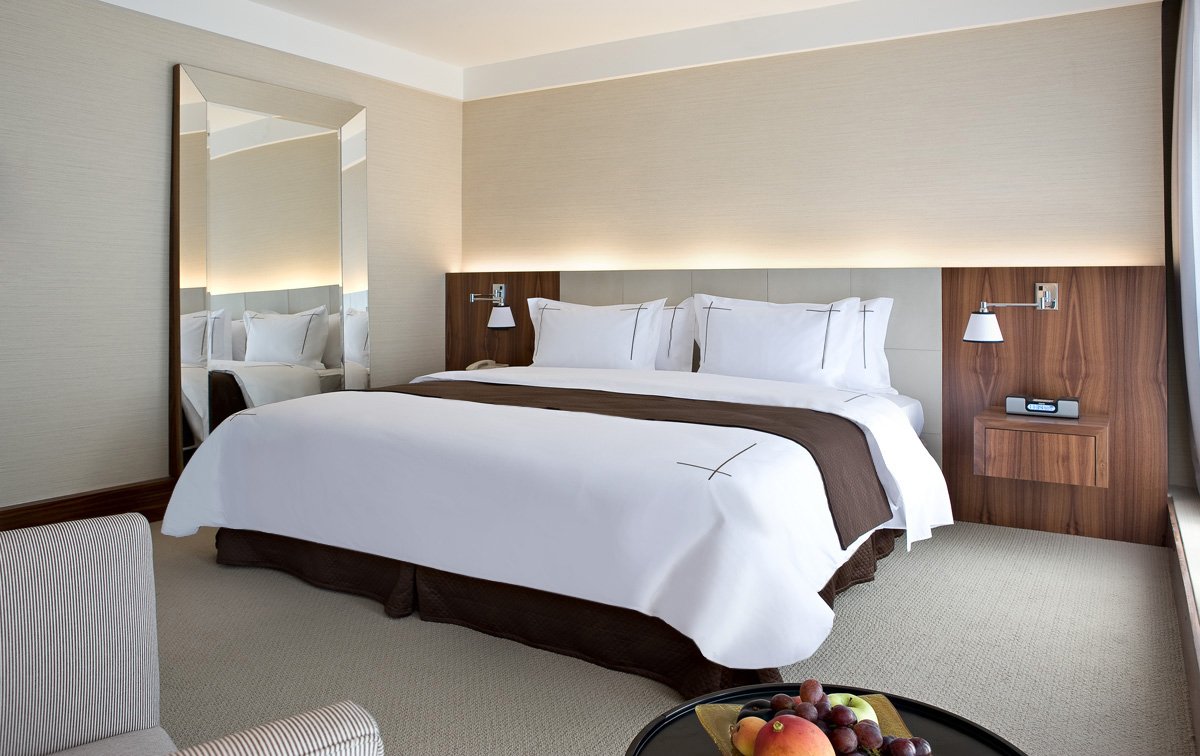 ---
Deluxe Suite Garden View
Deluxe Suites measure approximately 485 square feet and offer two common areas, a living room and a bedroom.  These suites feature a dressing room and a spacious bathroom with a separate bathtub and shower.
Deluxe Suites overlook Trianon Park.
---
Executive Suite Garden View
Executive Suites at Tivoli Mofarrej measure approximately 810 square feet and they are furnished with a king-size bed, a dressing room, a living room, a dining room for 6 people. The spacious bathroom features a Victorian bathtub and separate shower.
These suites offer views of Trianon Park and Avenida 9 de Julho.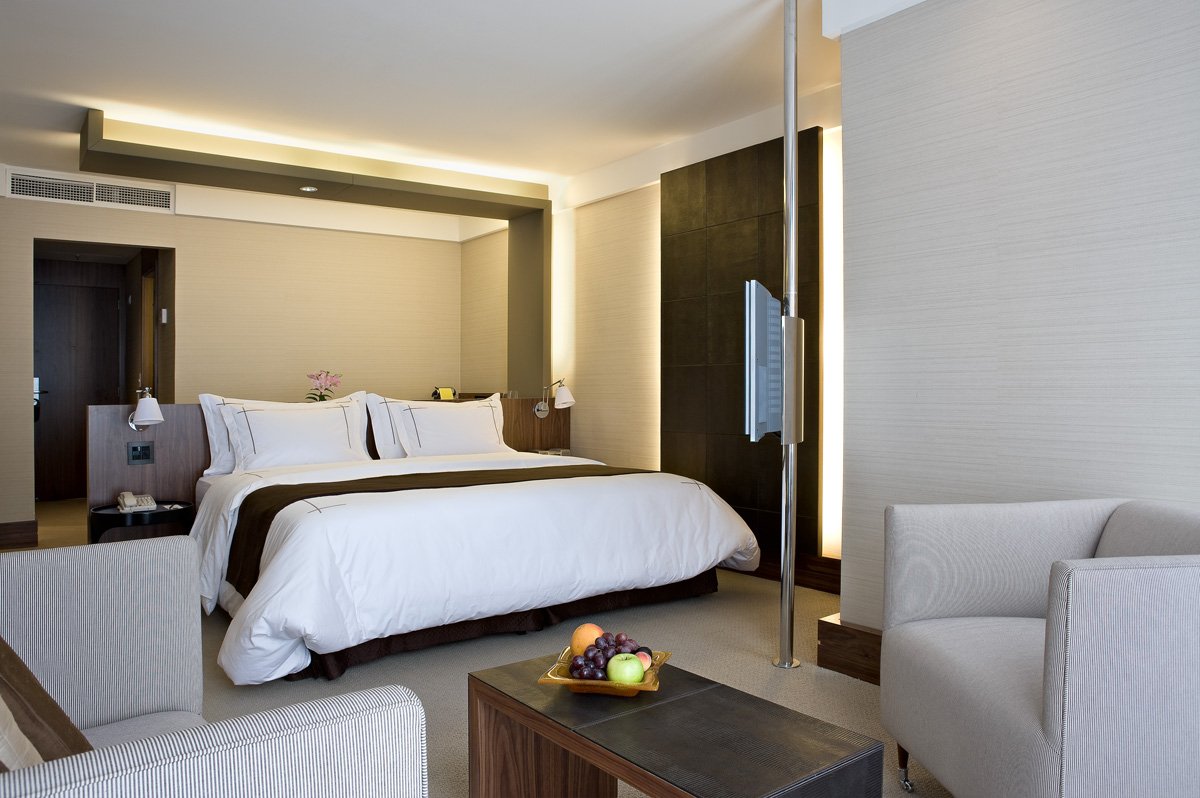 ---
Park Suite
Overlooking the Alexandre Gusmao Square and Trianon Park, Park Suites measure approximately 2,150 square feet and are dividing into three separate areas: a main room, a twin suite, and a living room. The living room at the Park Suites feature a TV with home theater, an office with a library, a dining room, a wine cellar, among other amenities.




---
Presidential Suite
Located on the 22nd floor of the Tivoli Mofarrej São Paulo Hotel, the Mofarrej Presidential Suite measures approximately 8,050 square feet ​​and it is the largest suite in Latin America. The view is considered one of the best in the city with floor-to-ceiling windows.
The Presidential Suite has three private bedrooms and a fourth master bedroom with a bathroom with a large Jacuzzi, double shower head, and sauna.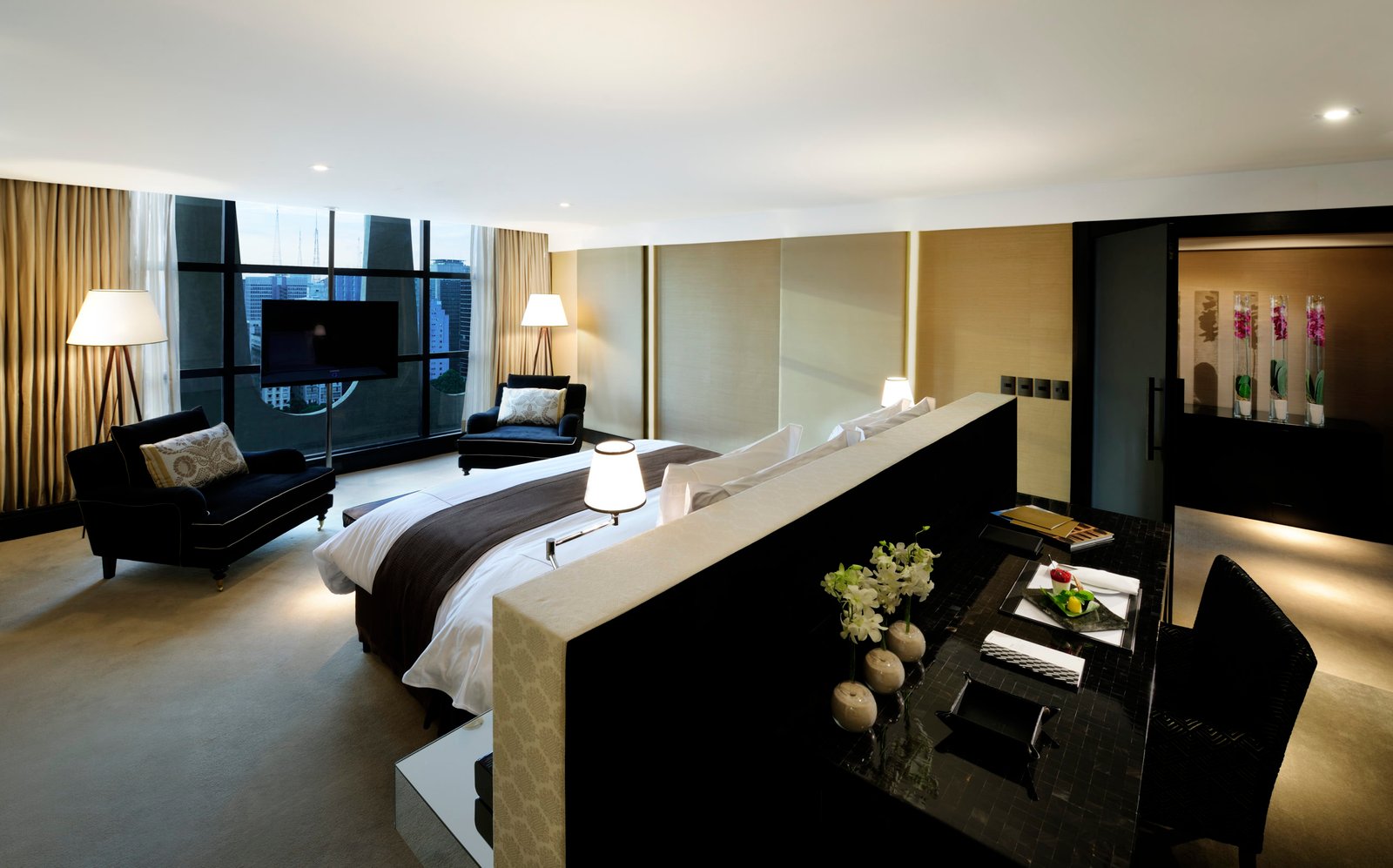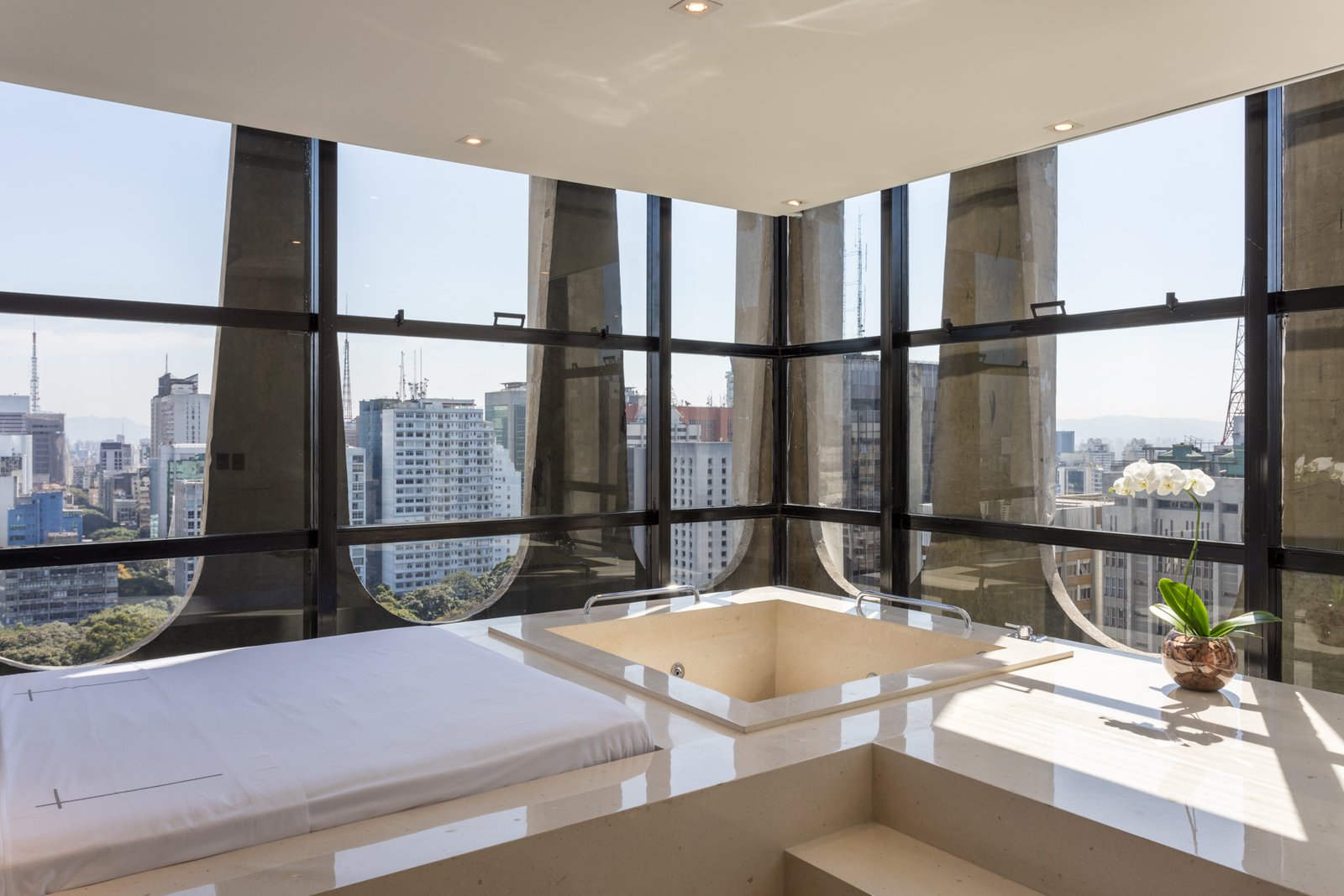 Amenities
Among the hotel's amenities are a grand lobby, heated swimming pool, a bar, a restaurant, a fitness center, 13 meeting rooms, and a business center.
The Anantara Spa is the first spa in the west to offer Asian treatments. Treatments at Tivoli Moffarej spa seek to offer a wide variety of holistic benefits inspired by Thai traditions with Brazilian influences.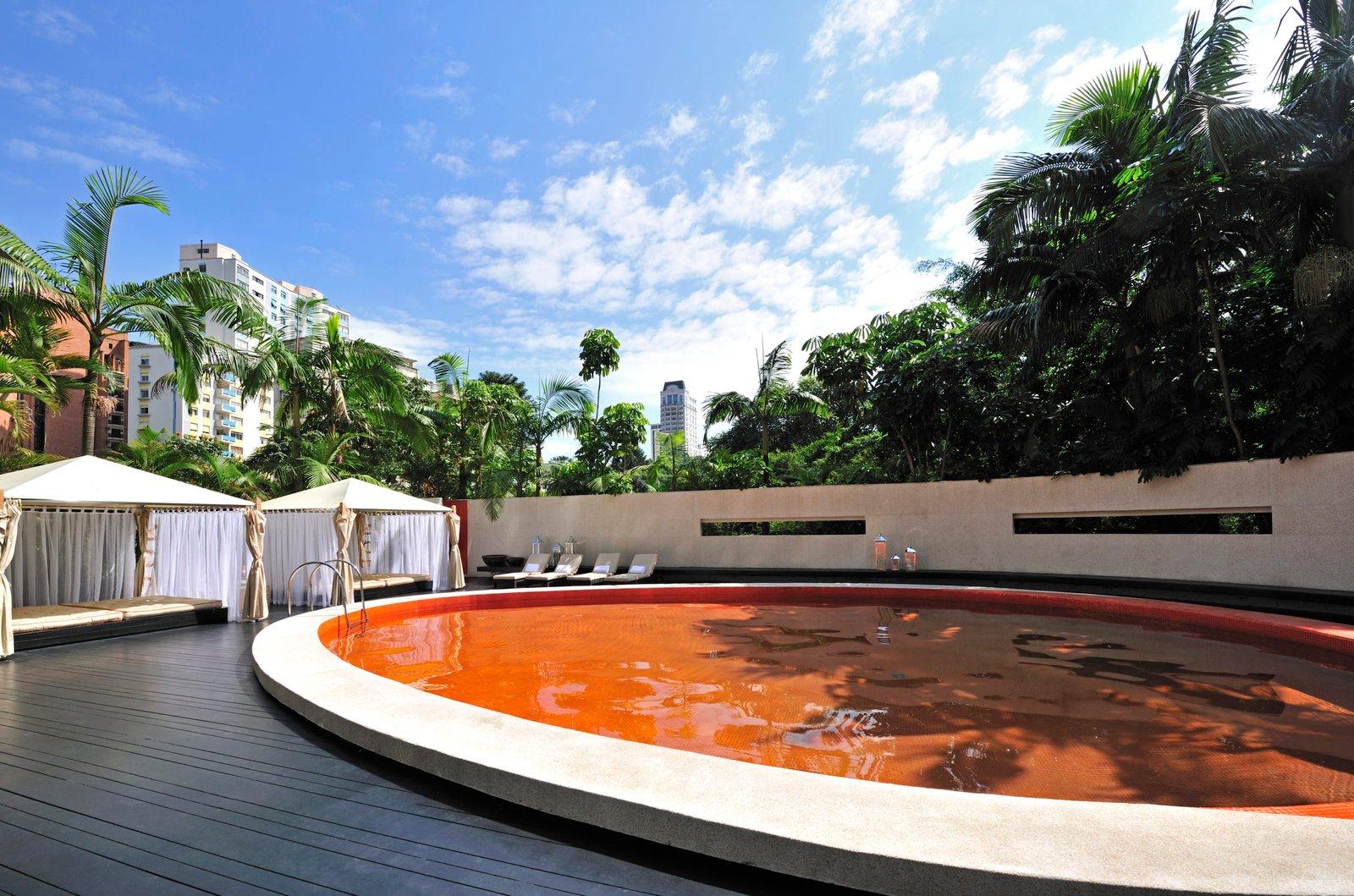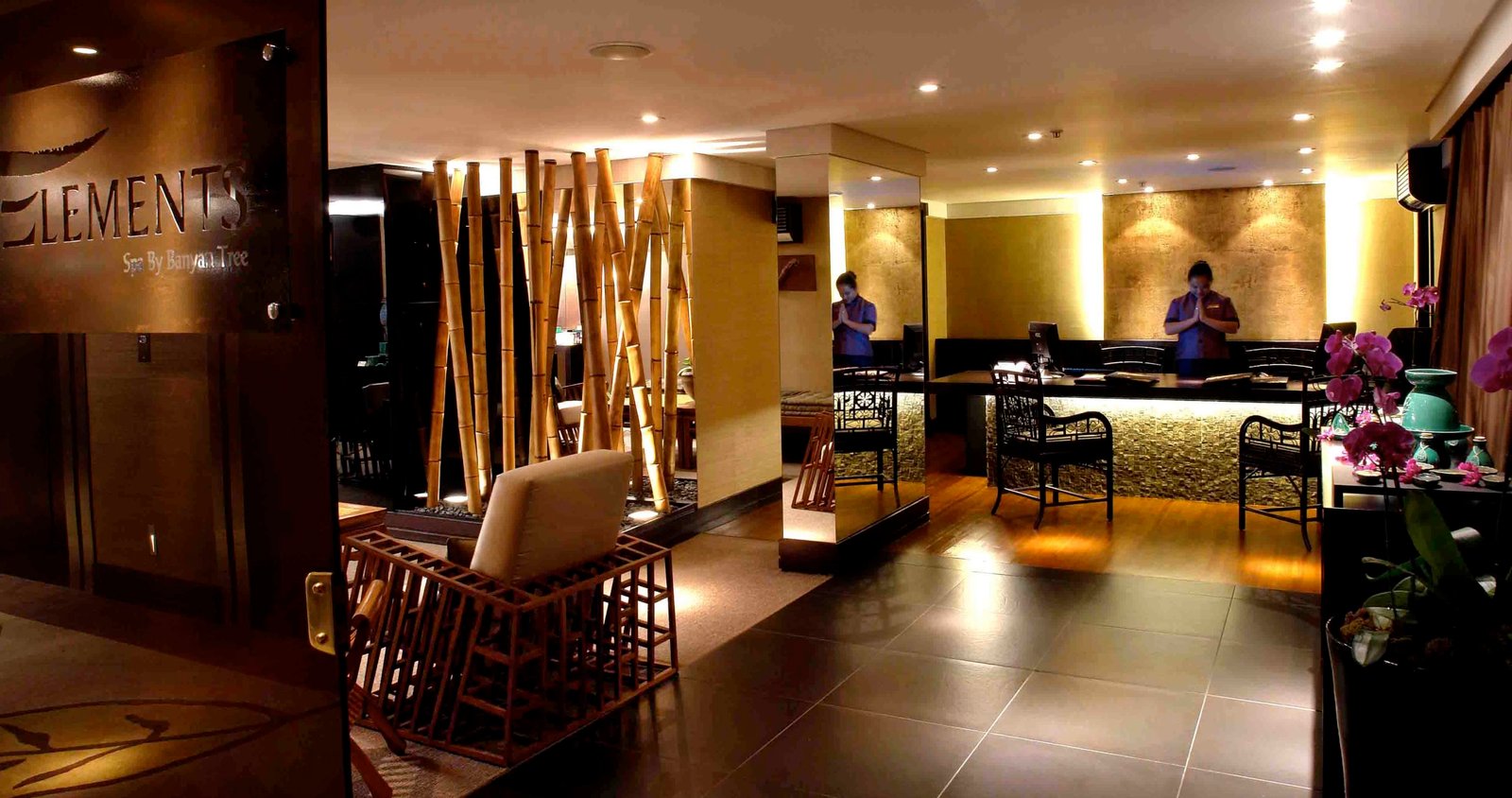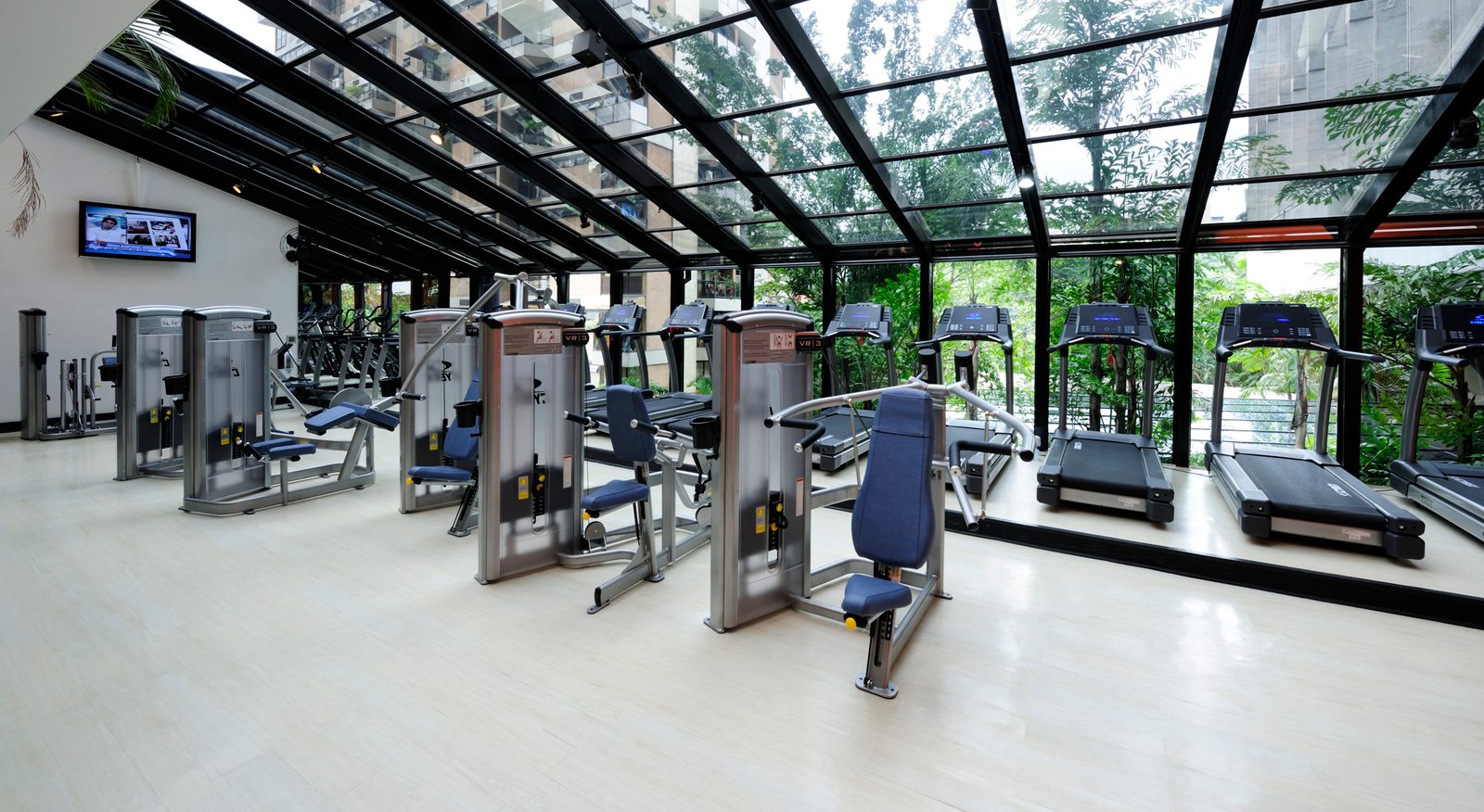 SEEN Restaurant and Bar is located on the 23rd floor and features a 360° central bar overlooking Avenida Paulista and Sao Paulo's skyline. Open for dinner, this restaurant offers a varied cuisine under the command of award-winning chef William Ribeiro and beverage magician Heitor Marin. Chef Fernando Sant'anna's sushi bar features sake pairings by sommelière Yasmin Yonashiro. 
The Must Bar offers different menus for day and night and drinks designed by mixologist Jessica Sanchez, voted best Brazilian bartender by Diageo Cocktail. The bar stands out at night with live music on Thursdays, Fridays, and Saturdays.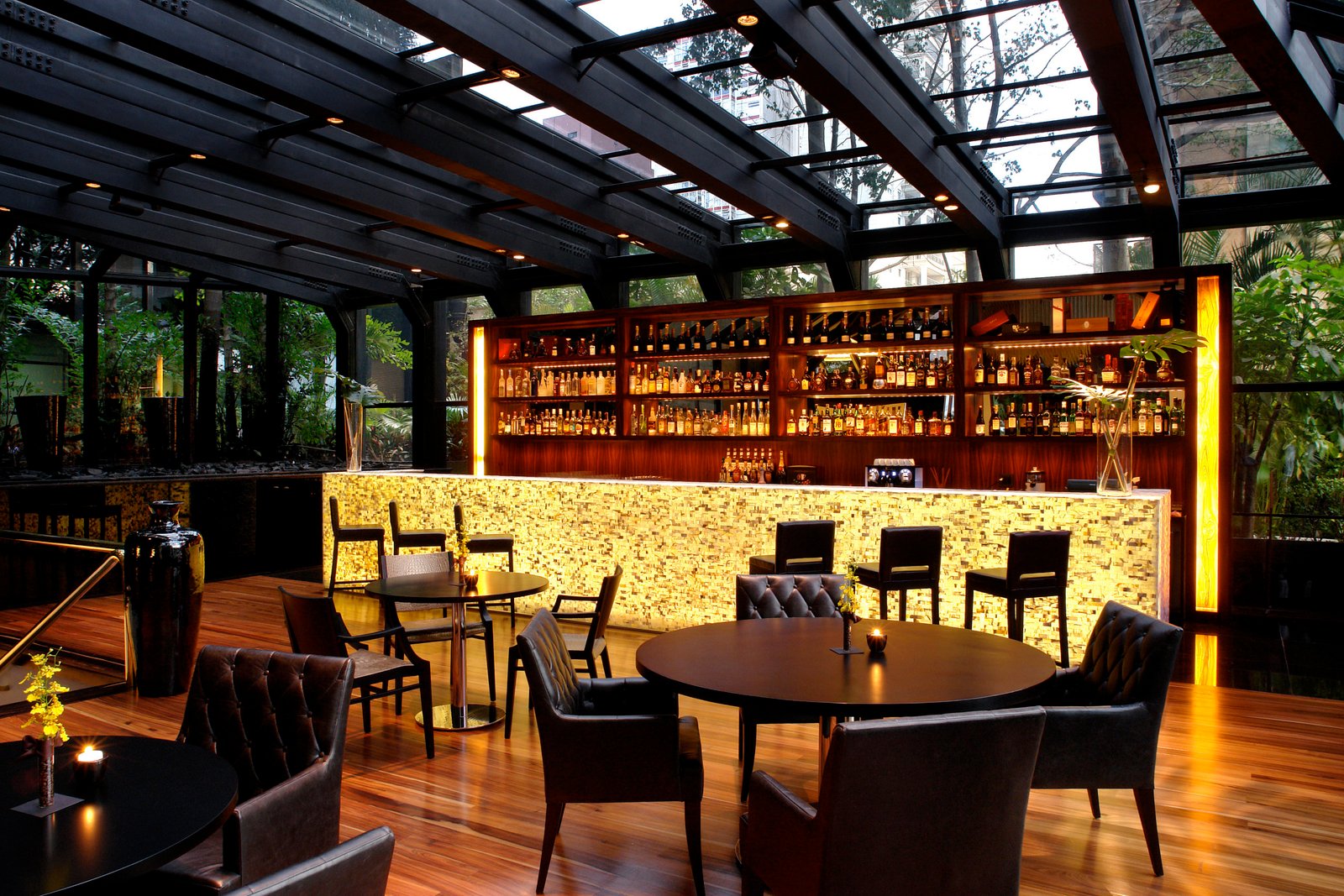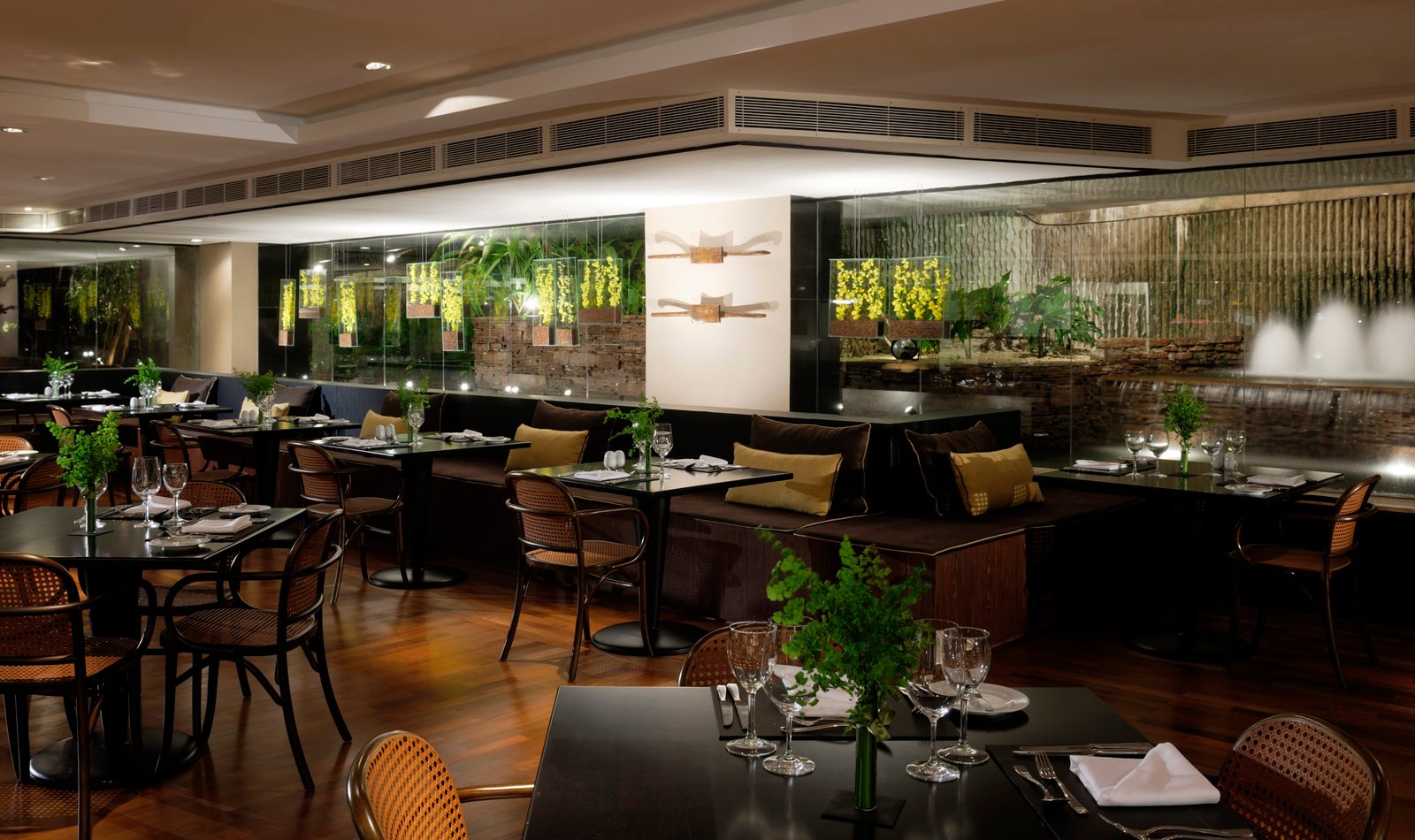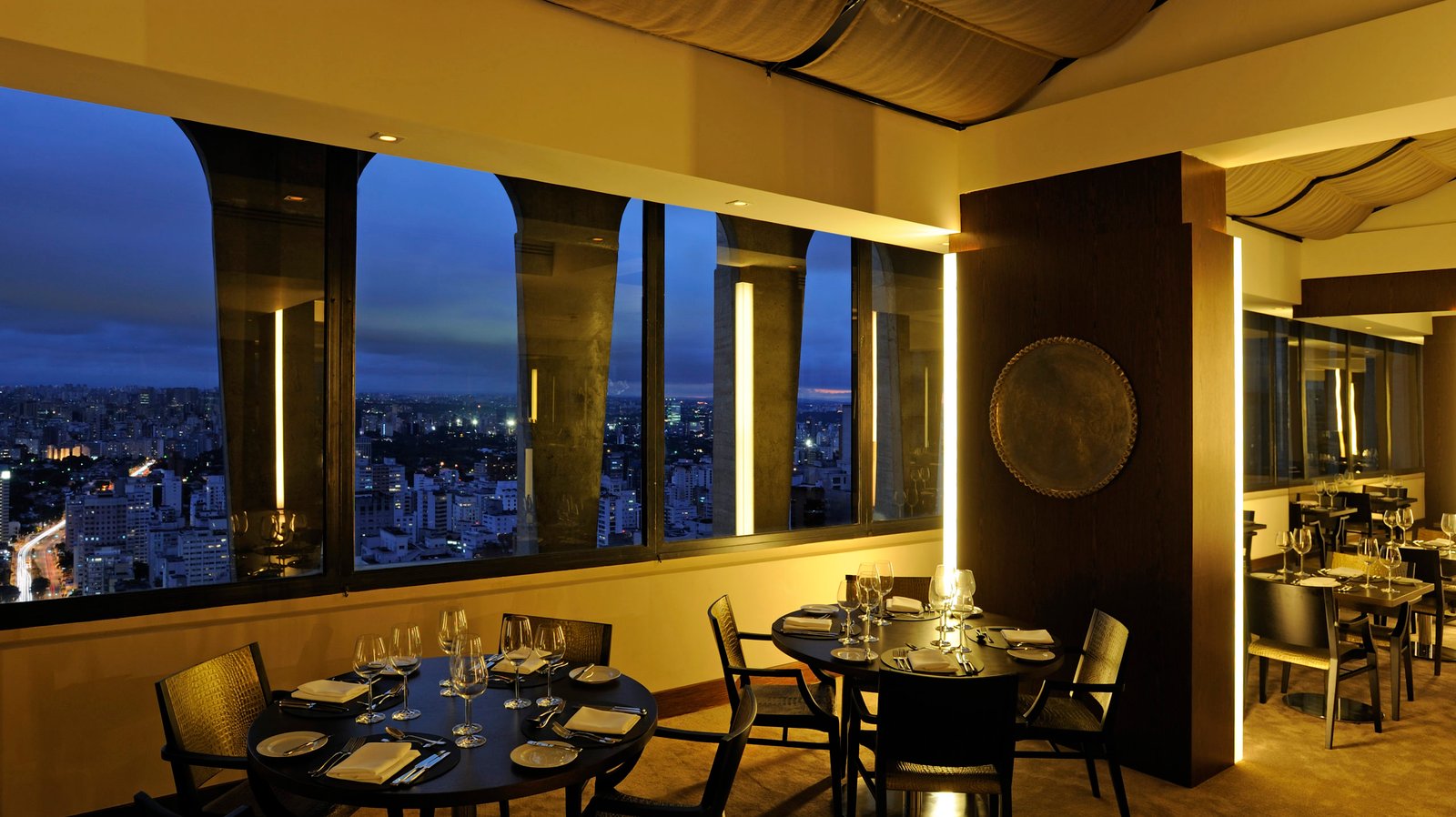 ARE YOU CONSIDERING A STAY AT TIVOLI MOFARREJ SAO PAULO? LANDED PROVIDES PERSONALIZED, CUSTOM TRAVEL WITHIN CENTRAL AMERICA, SOUTH AMERICA, AND THE ANTARCTIC. WE'LL CREATE A UNIQUE ITINERARY PLAN TAILORED TO YOUR INTERESTS AND DREAMS. EXPERIENCE THE TRIP OF A LIFETIME. SPEAK WITH ONE OF OUR EXPERT TRAVEL PLANNERS TODAY AT 801.582.2100.