ULTRAMARINE
Launched in 2020, Ultramarine is one of the most impressive expedition ships in the Antarctic fleet. Its list of innovative features includes:
A cruising speed of 16 knots in open water, shortening the time for crossings of the Drake Passage;
An A1 / PC6 ice rating;
Two twin-engine helicopters, expanding the potential for wildlife and landscape viewing;
A wraparound observation deck;
Four embarkation points, greatly speeding the staging for shore excursions; and
A water-level Zodiac hangar, allowing for spontaneous off-ship adventures.
Ultramarine has a maximum capacity of 199 guests, supported by a crew of 140.
The vessel is 420 feet long, with a width (beam) of 70.5 feet, and a draft to baseline of 16.4 feet. The ship is powered by four diesel-electric engines of 12,000 horsepower.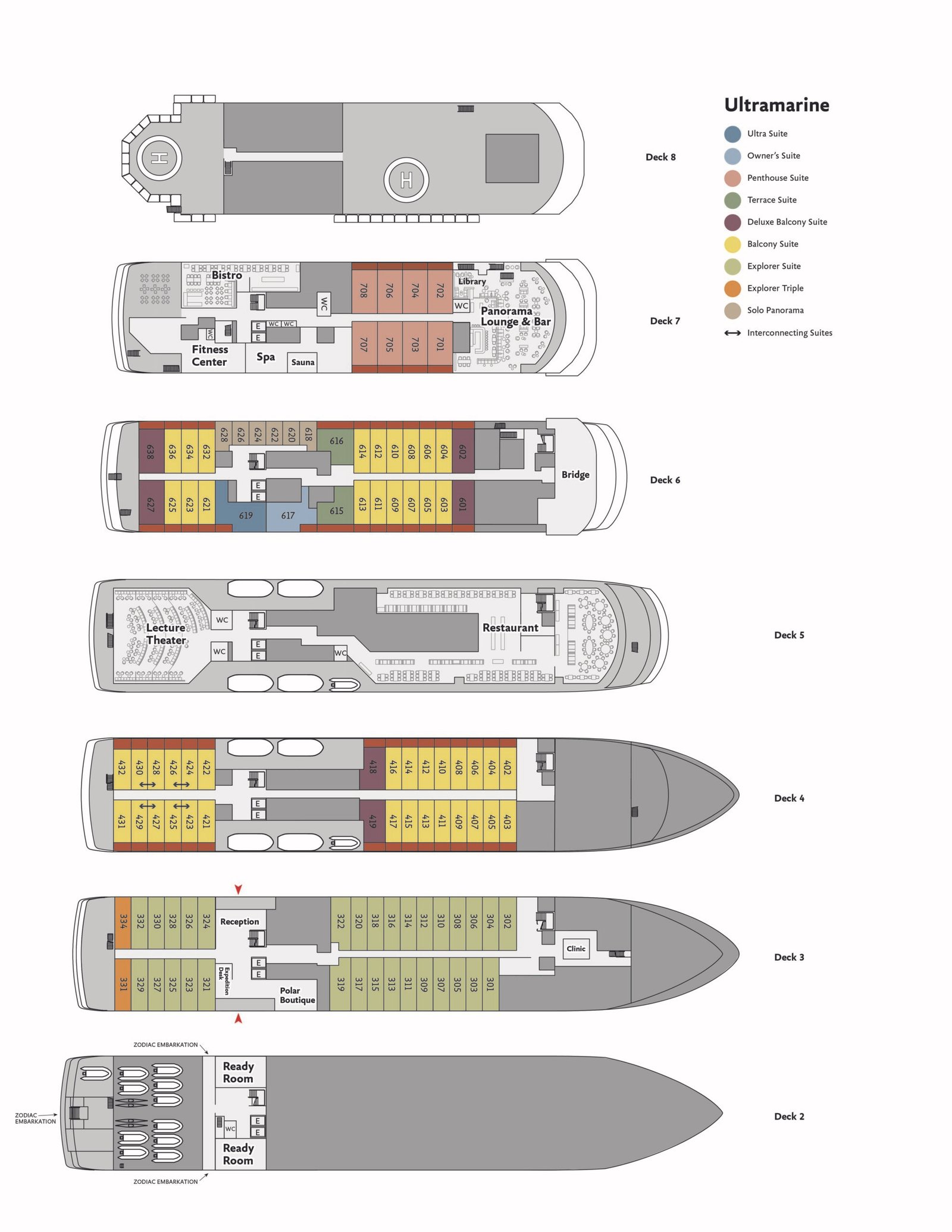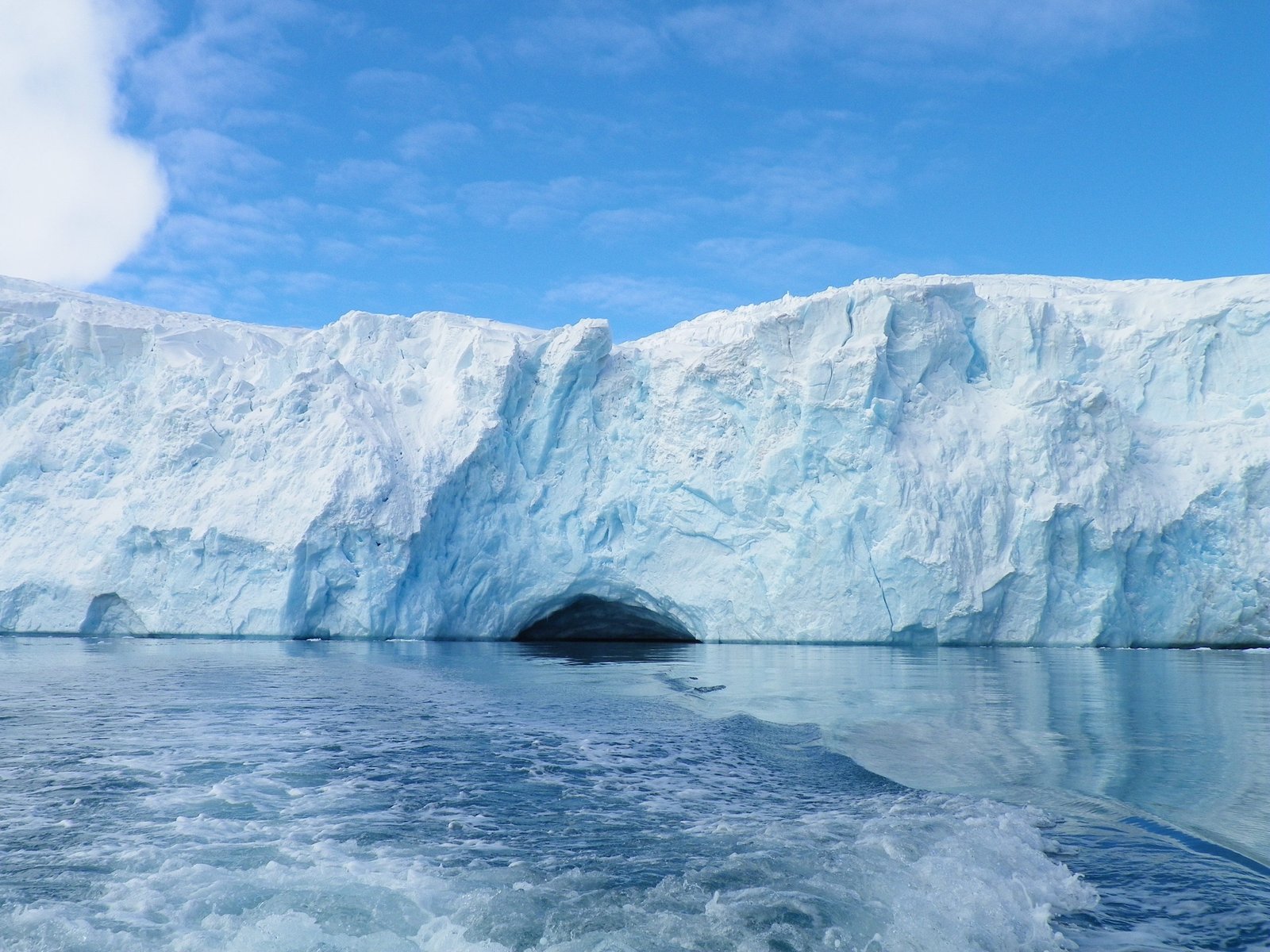 Amenities
The Ultramarine is furnished with two dining rooms (a restaurant and an indoor/outdoor bistro), four bars, a panorama lounge, an auditorium with a high-resolution LED screen wall, a library, a polar boutique, a spa, a fitness center, and an oceanview sauna and steam room. The ship also features two "ready rooms" — mudrooms with individual lockers.
All meals onboard the ship, including snacks, soft drinks, juices, coffee, tea, and cocoa, as well as a selection of beer and wine during dinner, are included in all itineraries.
Premium wines and spirits at meals may carry and additional charge. Laundry service, bar drinks, massages, telecommunication, and Wi-Fi are available at an additional cost.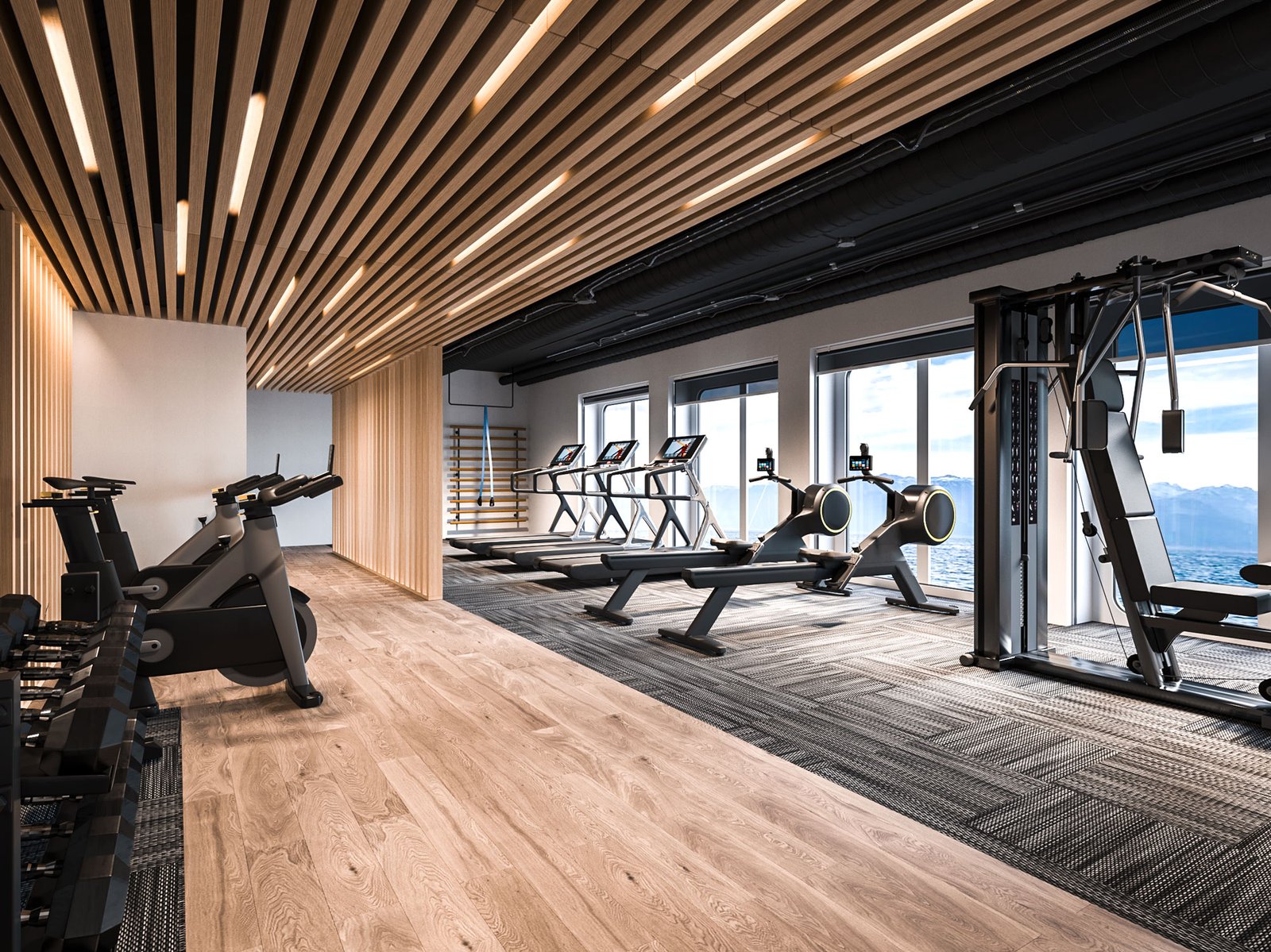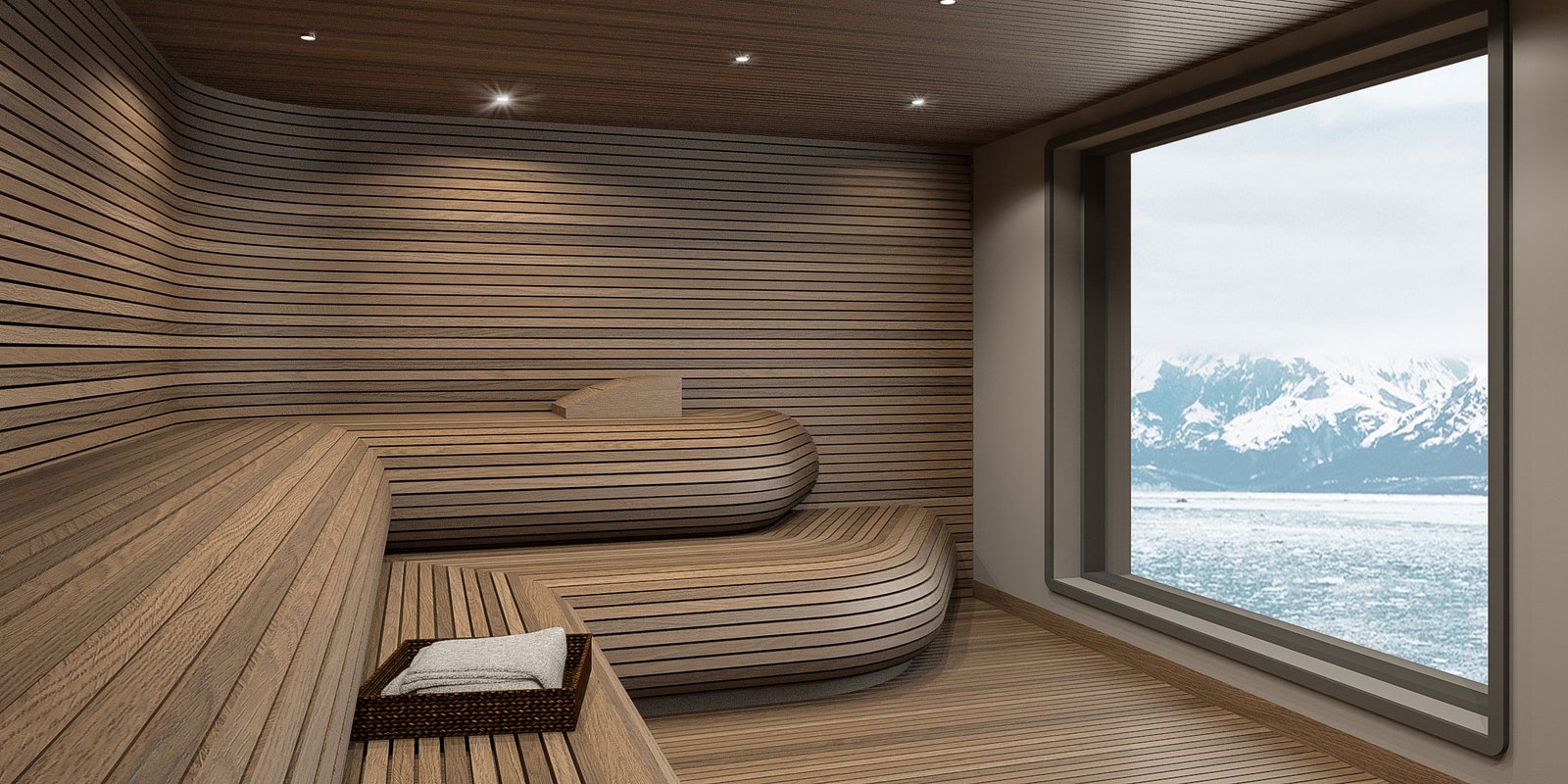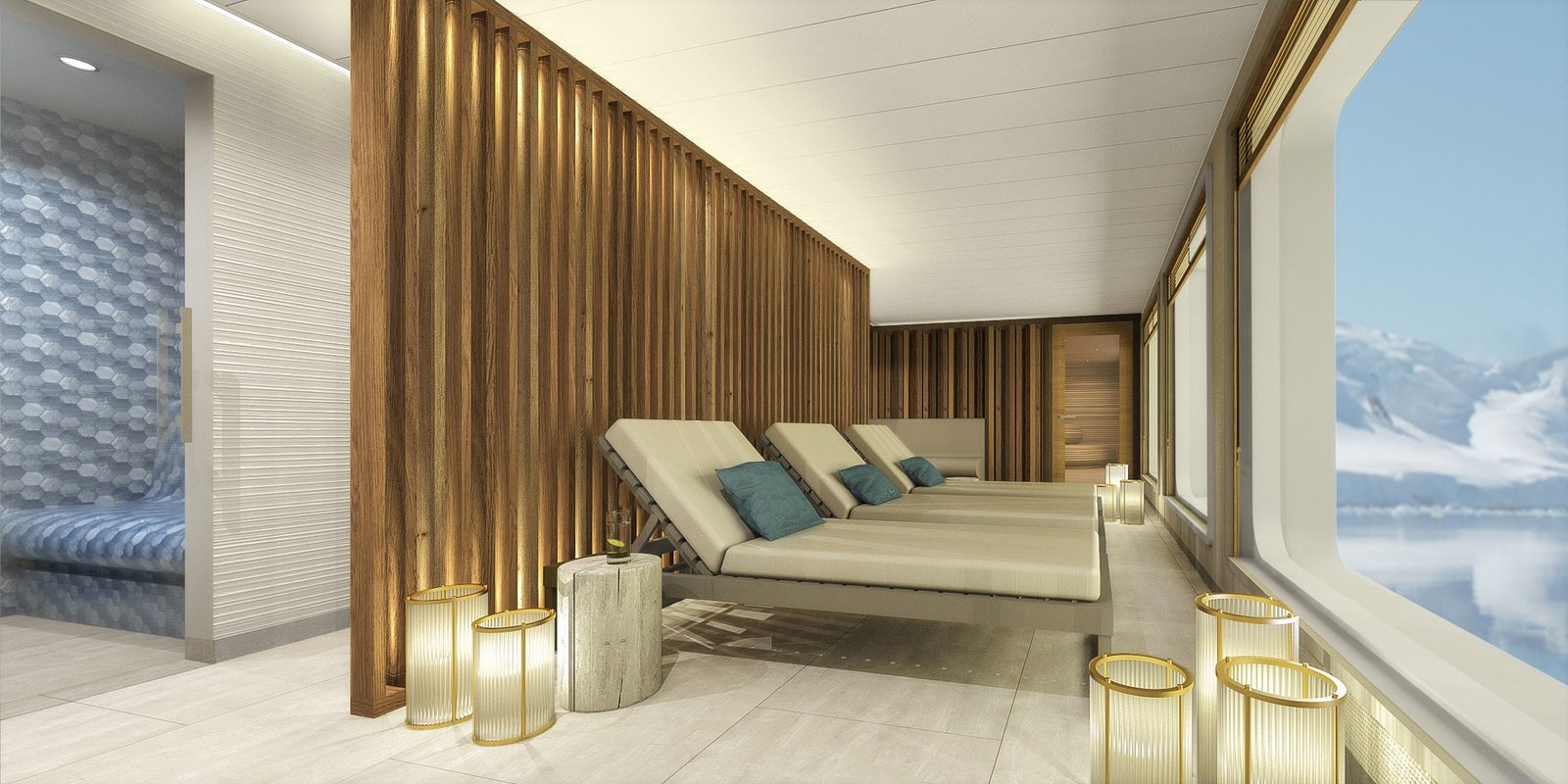 Activities
Voyages aboard the Ultramarine are true expeditions. Each journey is unique. Passengers are offered a range of adventure options and onboard activities.
Equipped with two twin-engine helicopters, Ultramarine offers the most robust portfolio of adventure activities in the industry. The cruise is the first and only polar class vessel to have flightseeing included for all guests (weather permitting). Ultramarine also carries a fleet of twenty Zodiacs for exploration and remote landings. Zodiac cruising and onshore hiking are included with every departure (weather permitting).
With an internal Zodiac hangar and four embarkation points, the vessel allows guests to get off the ship in half the time other vessels usually take.
Guests at the Utramarie can also enjoy camping, kayaking, stand-up paddleboarding, paddle excursions, alpine heli-trekking, cross country skiing, mountaineering, and polar plunging.
A pair of waterproof expedition boots will be given to each guest on loan for shore landings, as well as a parka to keep.
When you aren't exploring the Antarctic on land or cruising the coastline in a Zodiac, you can enjoy the Ultramarine formal and informal presentations in the auditorium by the Expedition Team.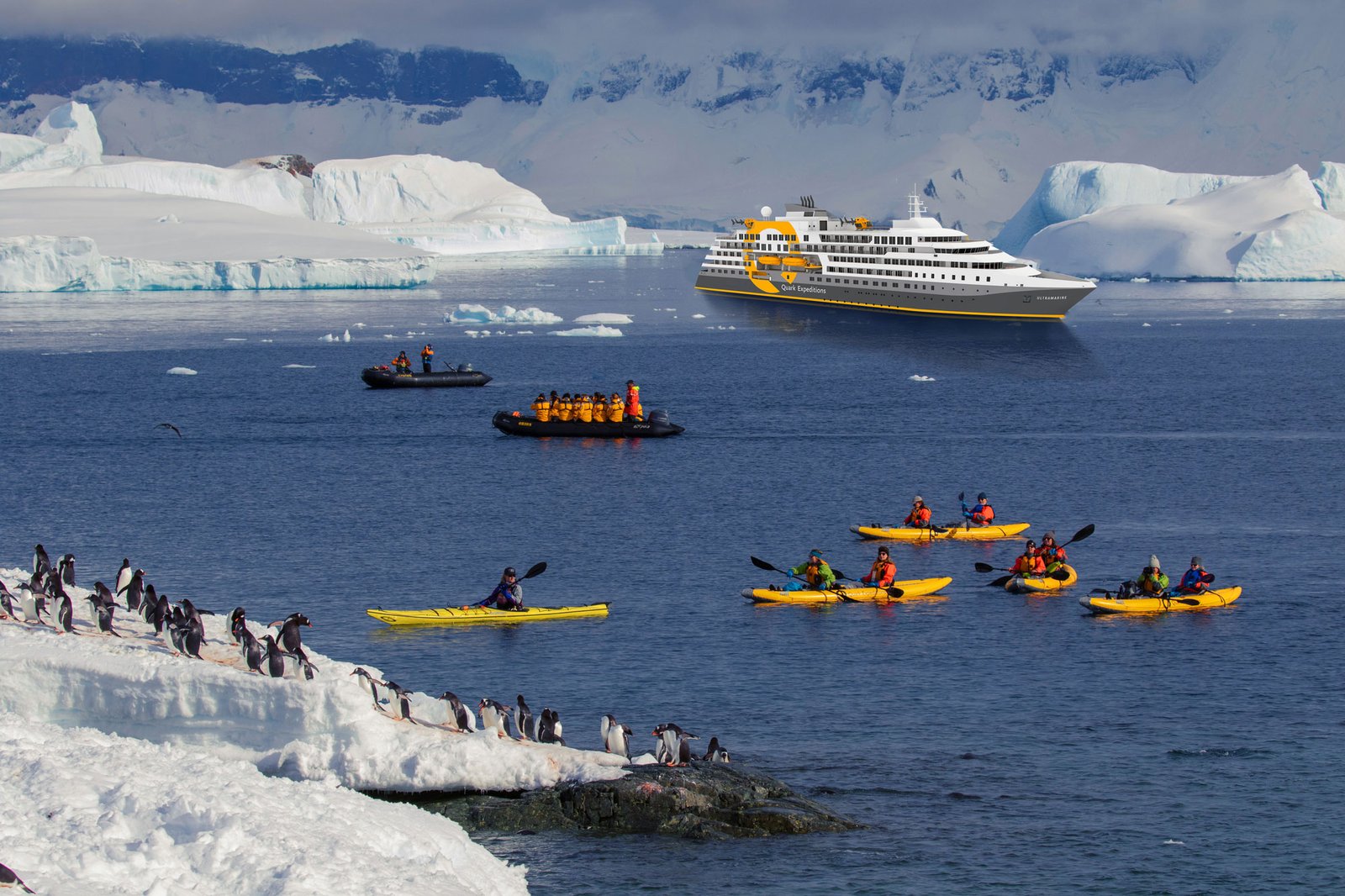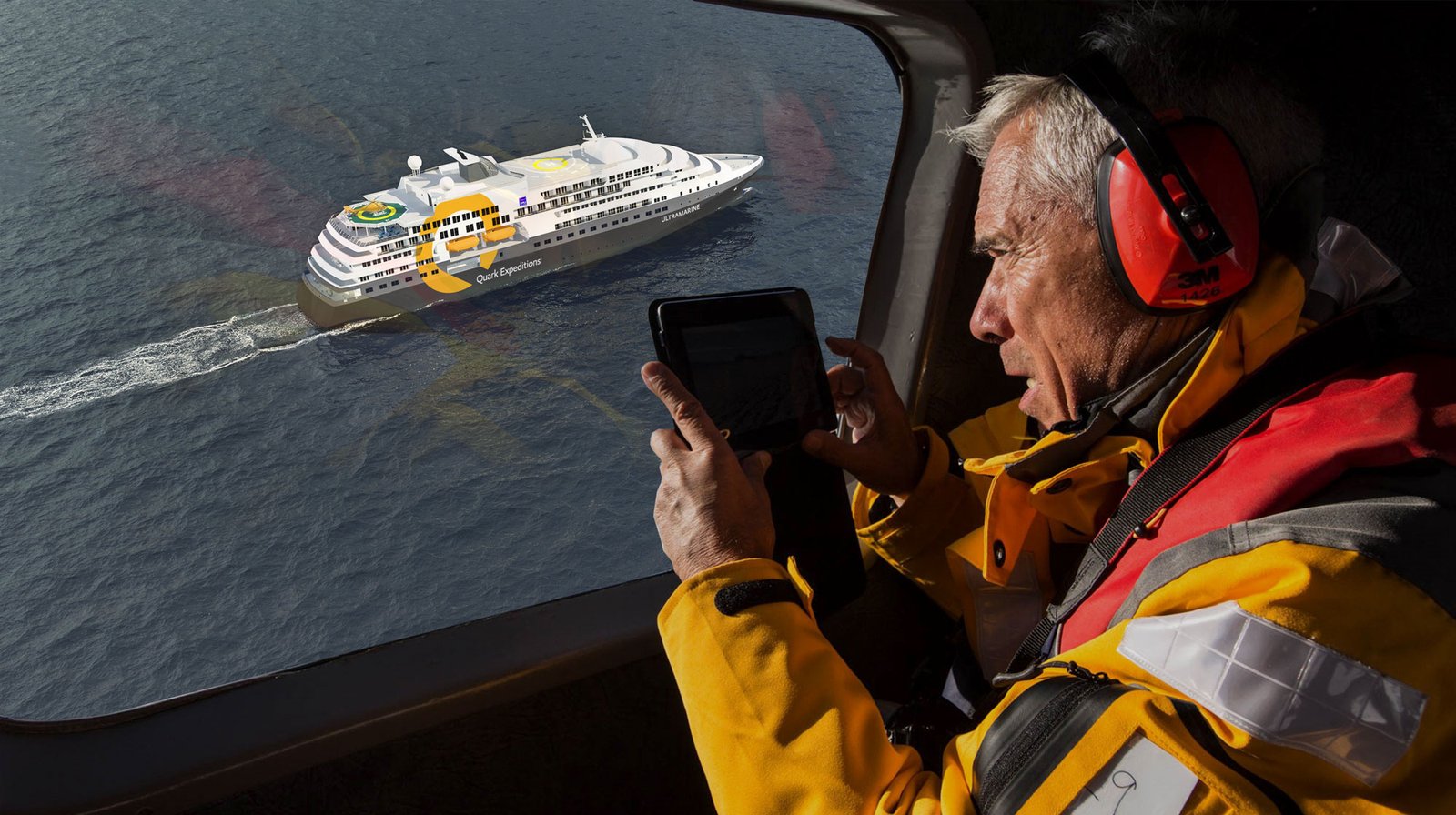 Ultramarine Cabin Options
The Ultramarine offers nine cabin categories:
Solo Panorama – Approximately 132 square feet. This cabin features floor-to-ceiling windows.
Explorer Triple – Approximately 285 square feet. This cabin features a picture window.
Explorer Suite – Approximately 285 square feet. This cabin features a picture window.
Balcony Suite – Approximately 226 square feet. This cabin features a 52 square feet balcony. The balconies in some suites are partially enclosed. Some suites in this category offer interconnecting rooms.
Deluxe Balcony Suite – Approximately 299 square feet. This cabin features a 70 square feet balcony.
Terrace Suite – Approximately 350 square feet. This cabin features a 100 square feet balcony.
Penthouse Suite – Approximately 369 square feet. This cabin features a 67 square feet balcony.
Owner's Suite – Approximately 446 square feet. This cabin features a 46 square feet balcony.
Ultra Suite – Approximately 563 square feet. This cabin features a 46 square feet balcony.
All cabins can be furnished with either a double bed or two single beds with the exception of the Single Cabins that feature a single twin-size bed and the Triple Cabins that have an additional twin-size bed.
All cabins feature a mini-bar, security box, TV, a private bathroom with a shower, and heated floors.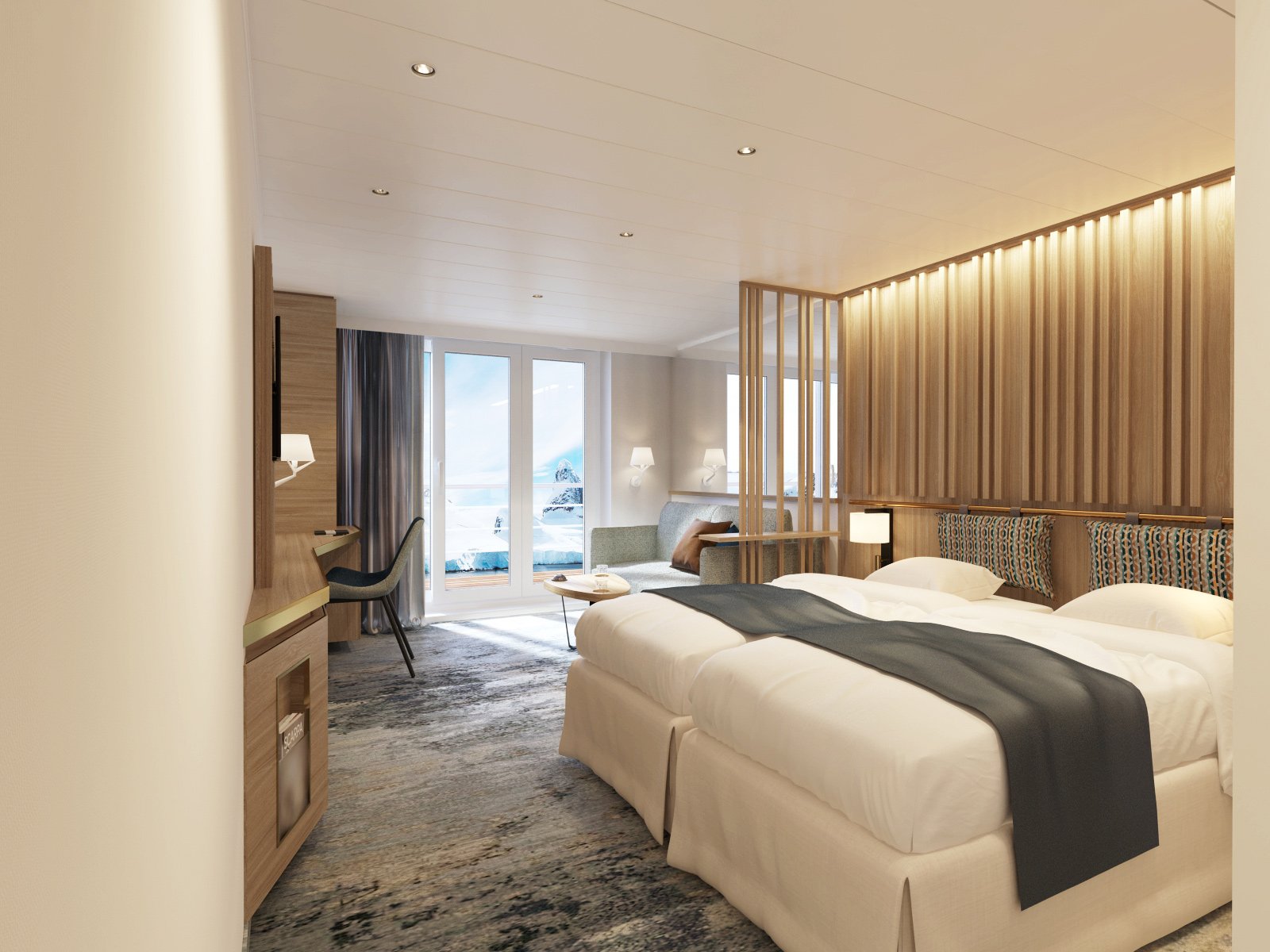 The Deluxe Balcony, Terrace Suite, Penthouse Suite, Owner's Suites, and Ultra Suite offer a bathtub.
The Owner's Suite and the Ultra Suite also feature a walk-in closet, sitting area with sofa bed and additional closet, two separate living spaces, and a powder room.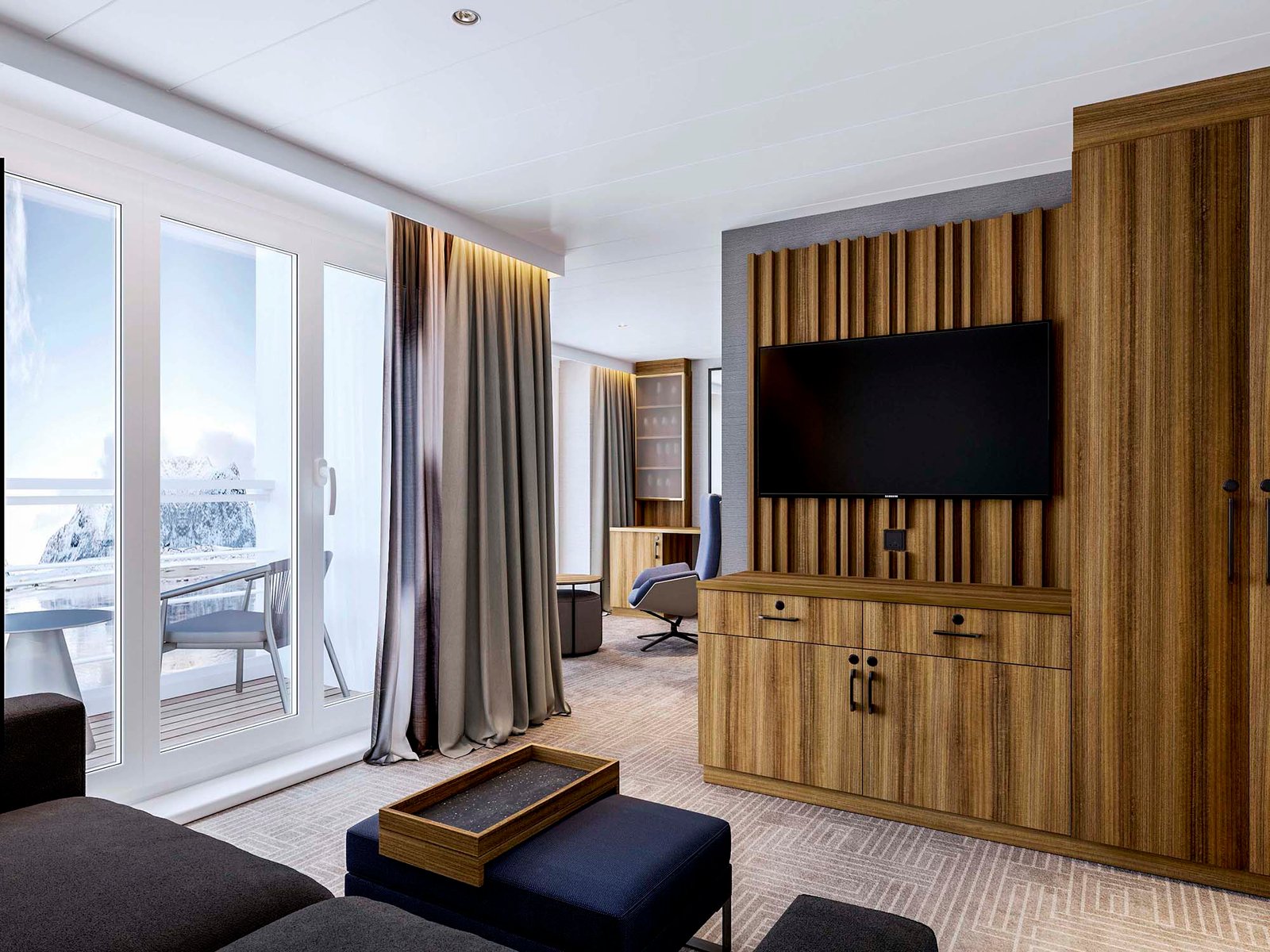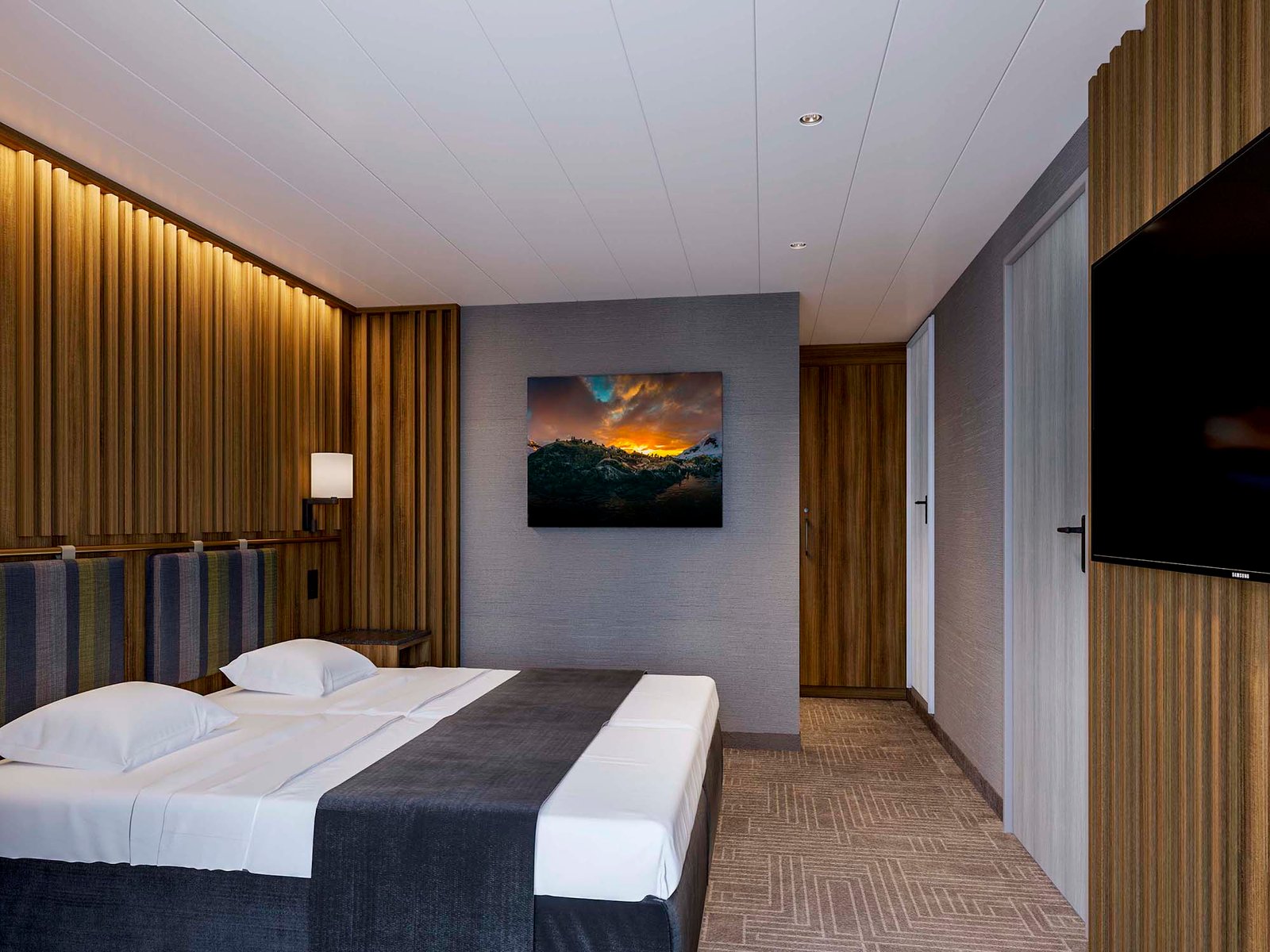 Sample Itineraries
The Ultramarine operates cruises of various lengths, from 10 to 22 nights.
Sample 10-night Cruise: Antarctic Explorer – Discovering the 7th Continent
Day 1: Arrival to Ushuaia, the most southerly city in the world and the capital of Tierra del Fuego; check-in for a one-night stay at a hotel. This hotel is included in the package. Afternoon and evening at leisure.
Day 2: Morning at leisure in Ushuaia; afternoon transfer to the Ultramarine. Enjoy a welcome dinner and mandatory briefing while you sail along the wildlife-rich Beagle Channel, towards the White Continent of Antarctica.
Day 3-4: At sea, cruise through the Drake Passage.
Day 5-8: Cruise between South Shetland Islands and the Antarctic Peninsula. Disembark by Zodiac and explore the continent each day.
Day 9-10: Return to the Drake Passage and to the Beagle Channel bound for Ushuaia.
Day 11: Morning breakfast and disembarkation in Ushuaia. Group transfer to Ushuaia airport.
Additional land accommodations and transfers are not included except where explicitly stated.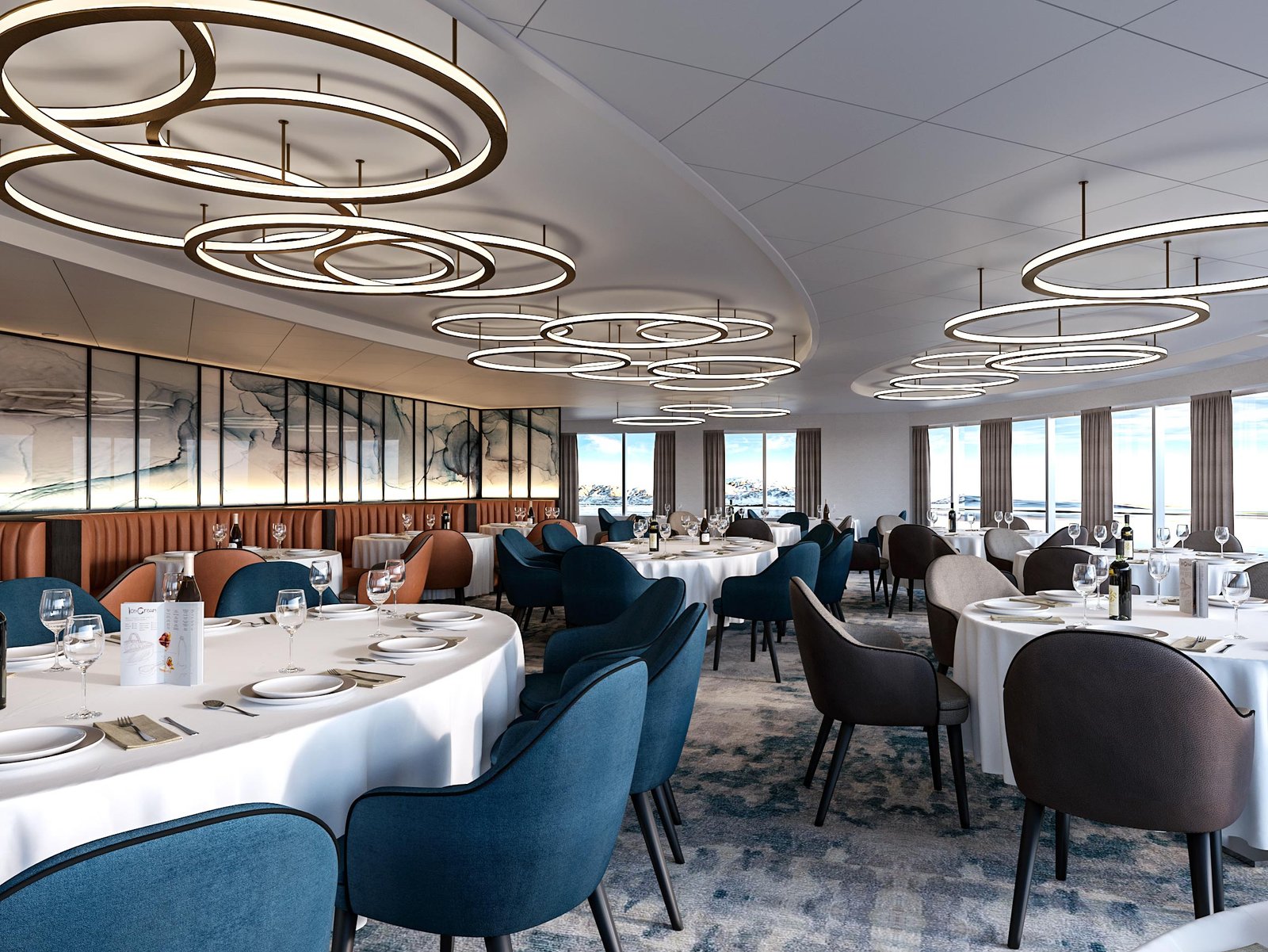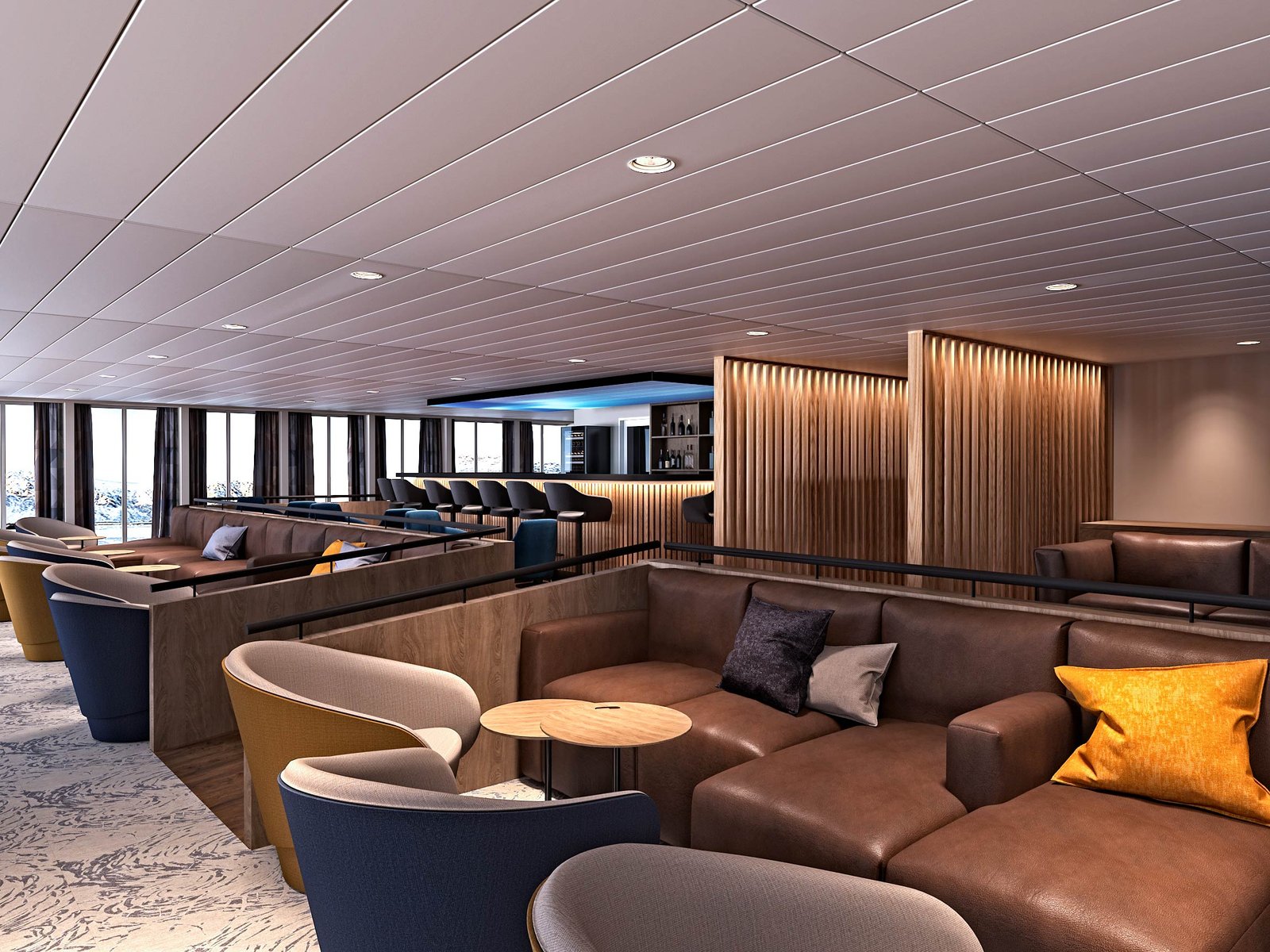 LANDED has a direct contract with the Ultramarine. We can also arrange air travel, touring, and accommodations in Chile and Argentina. Speak with one of our expert travel planners today at 801.582.2100. We'll take care of the details.