&Beyond Vira Vira is located on the banks of the Liucura River, 10 miles (25 minutes) east of the Lake District resort town of Pucon. The 56-acre private estate is surrounded by native woodlands.
Food is a highlight; organic gardens and a 99-acre farm compliment fresh seafood and house-made cheeses.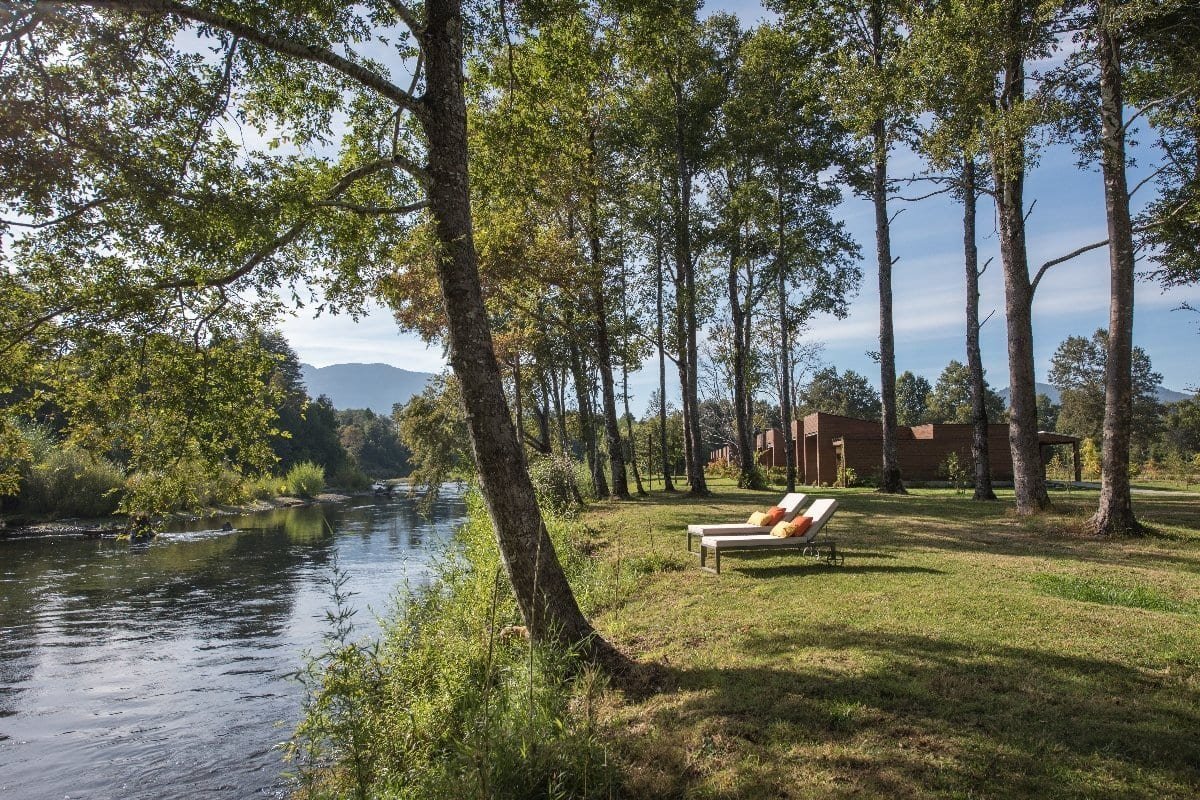 The full board program at &Beyond Vira Vira (for three or more nights) includes:
Group-basis guided touring (maximum 14 guests per group; hiking, fishing, boating, biking, riding, and cultural excursions);
Three meals daily;
Non-alcoholic beverages and select Chilean wines; and
Group-basis transportation to and from the Pucon airfield or Temuco airport.
Vira Vira welcomes children to Suites and Villas between the dates of January 6th and December 19th only. Children are not permitted during the December and January holiday season, with the exception of the Hacienda. (Children may stay at the Hacienda–when taken on exclusive basis by their family–at any time of year). Regardless of dates, children under age 6 are only permitted in the Hacienda, not in Suites and Villas. A private guide must be booked (at an additional cost) for children under the age of 12 years.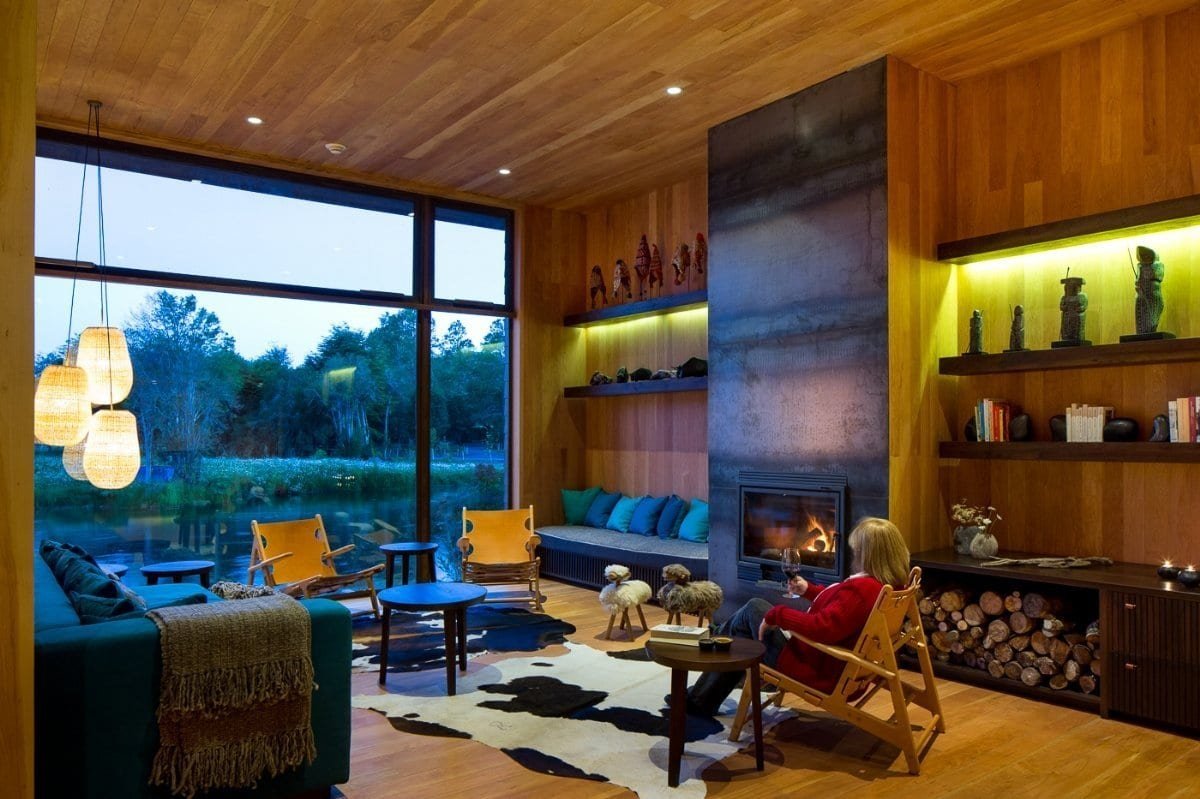 Accommodations
Hotel Vira Vira has 23 guest rooms, with three categories:
6 Suites, located in the main lodge building;
12 Villas, which line the riverbank; and
A 5-bedroom Hacienda, available on an exclusive (sole-use) basis.
In-room amenities include air conditioning, Wi-Fi, bathrobes, slippers, hair dryers, and security box. Rooms at Vira Vira do not have televisions.
Premium beverages, helicopter flights and other premium excursions, laundry, and massage treatments carry an additional charge.
---
Suites
The hotel's 6 Suites are 377 to 537 square feet and are located within the main lodge. These rooms overlook the lagoon or the river. Suites at &Beyond Vira Vira are furnished with one king or two twin beds, a shower/tub combo, and private terrace. These rooms accommodate a maximum of 2 guests.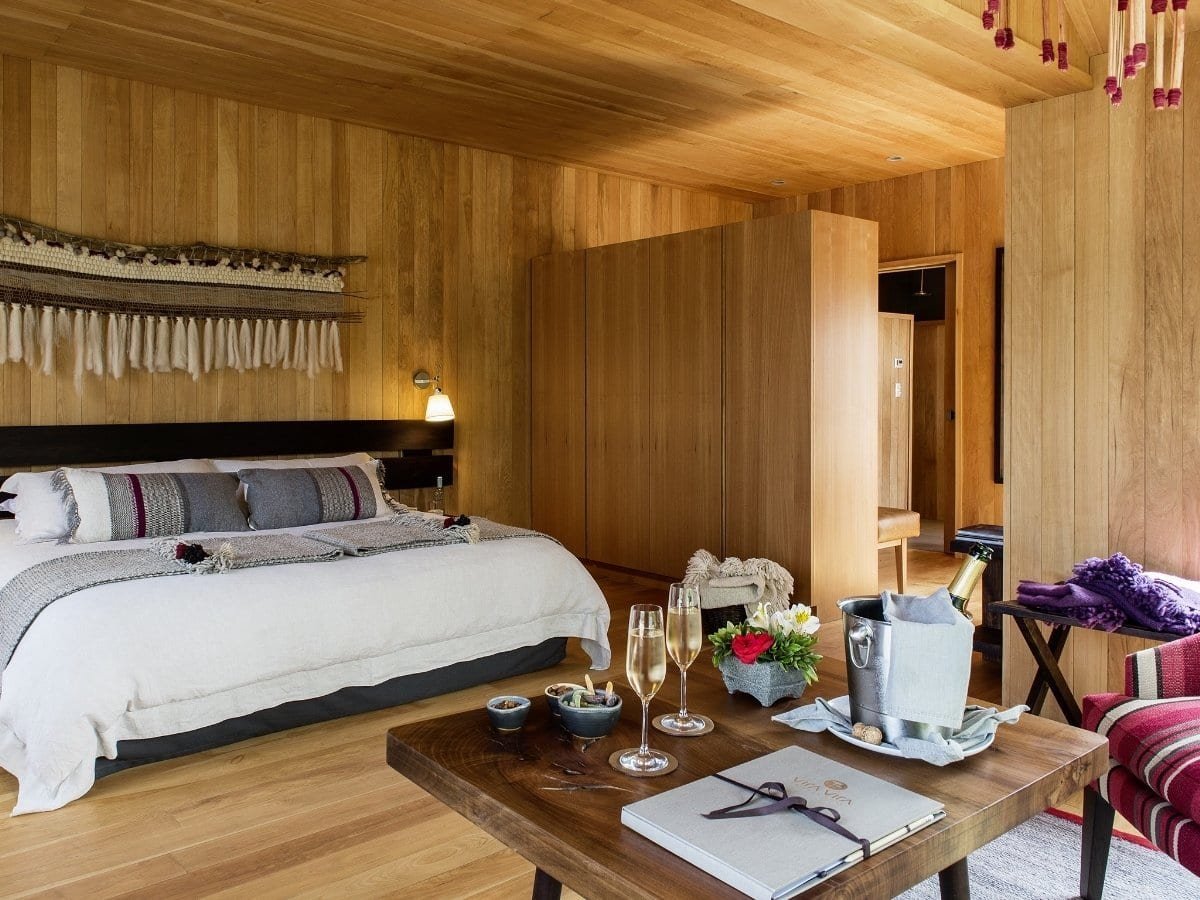 ---
Villa Suites
The hotel's 12 Villa Suites measure 807 square feet. Each villa is furnished with a king bed or two twin beds, private patio, outdoor jetted tub, indoor soaking tub, and fireplace.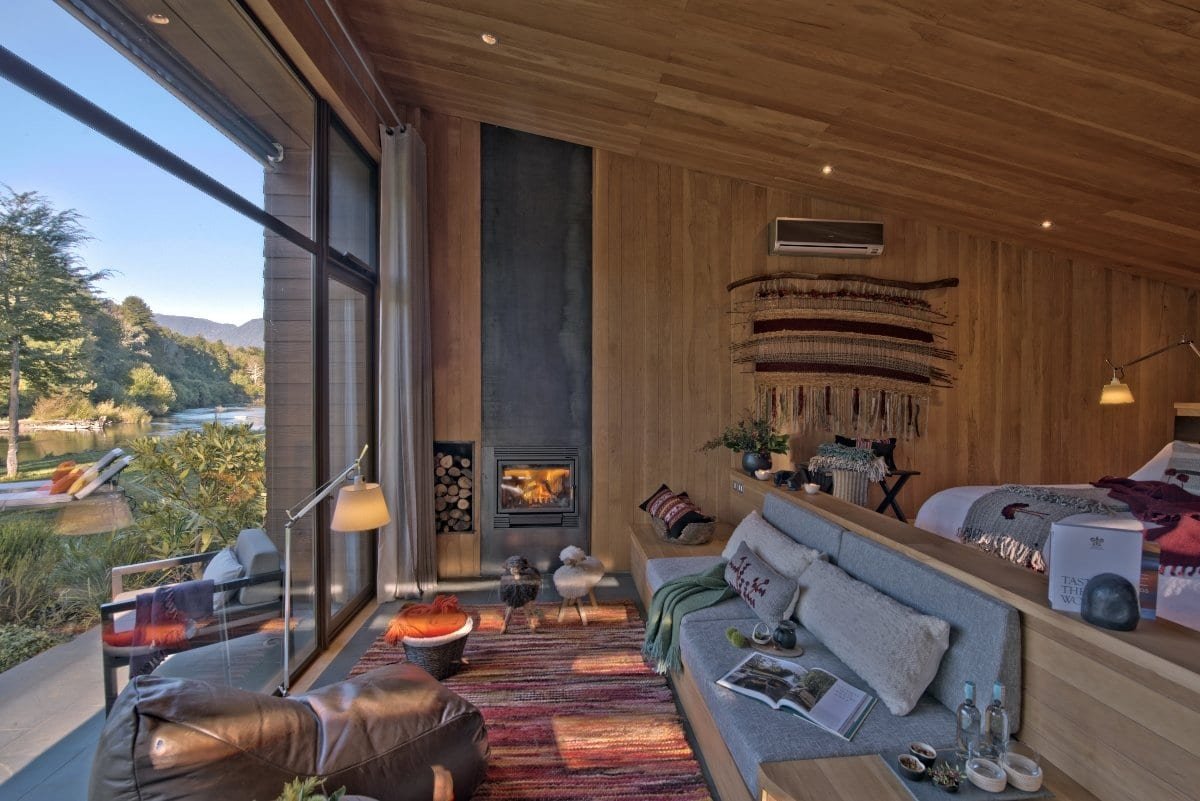 ---
Hacienda Rooms 
The Hacienda is a five-bedroom private home, with dining room and full kitchen.  The Hacienda at Hotel Vira Vira is available on special request and exclusive (sole-use) basis.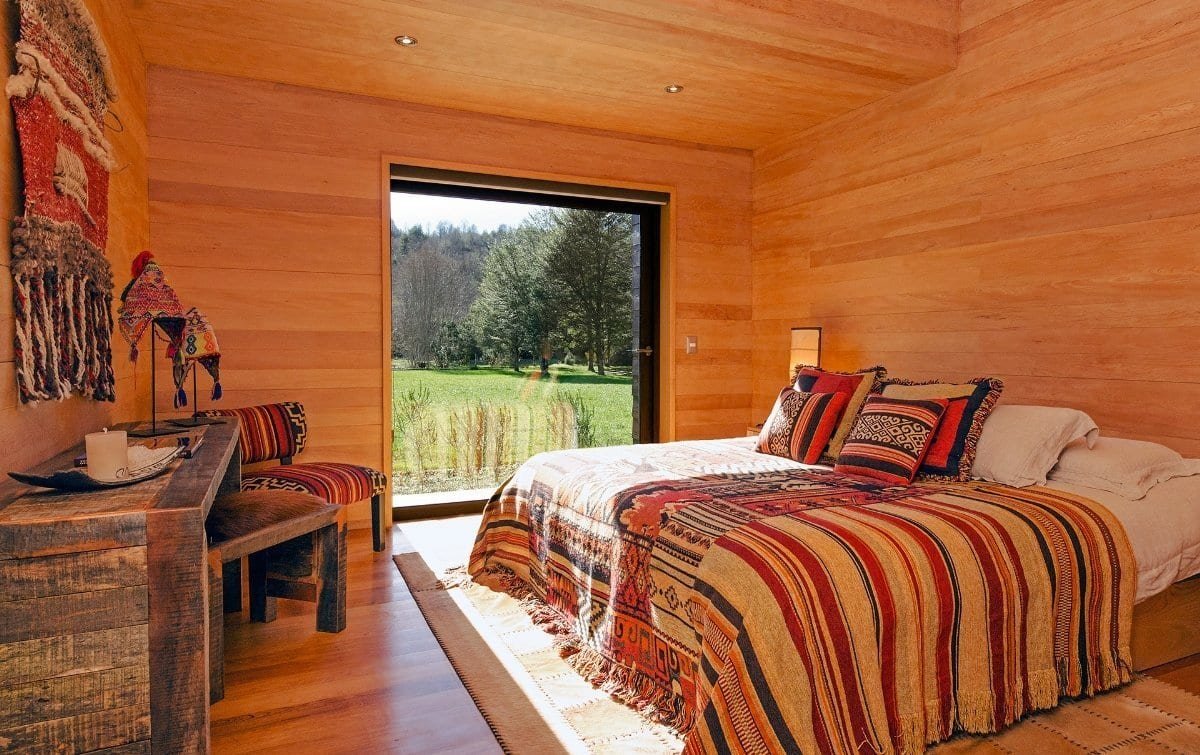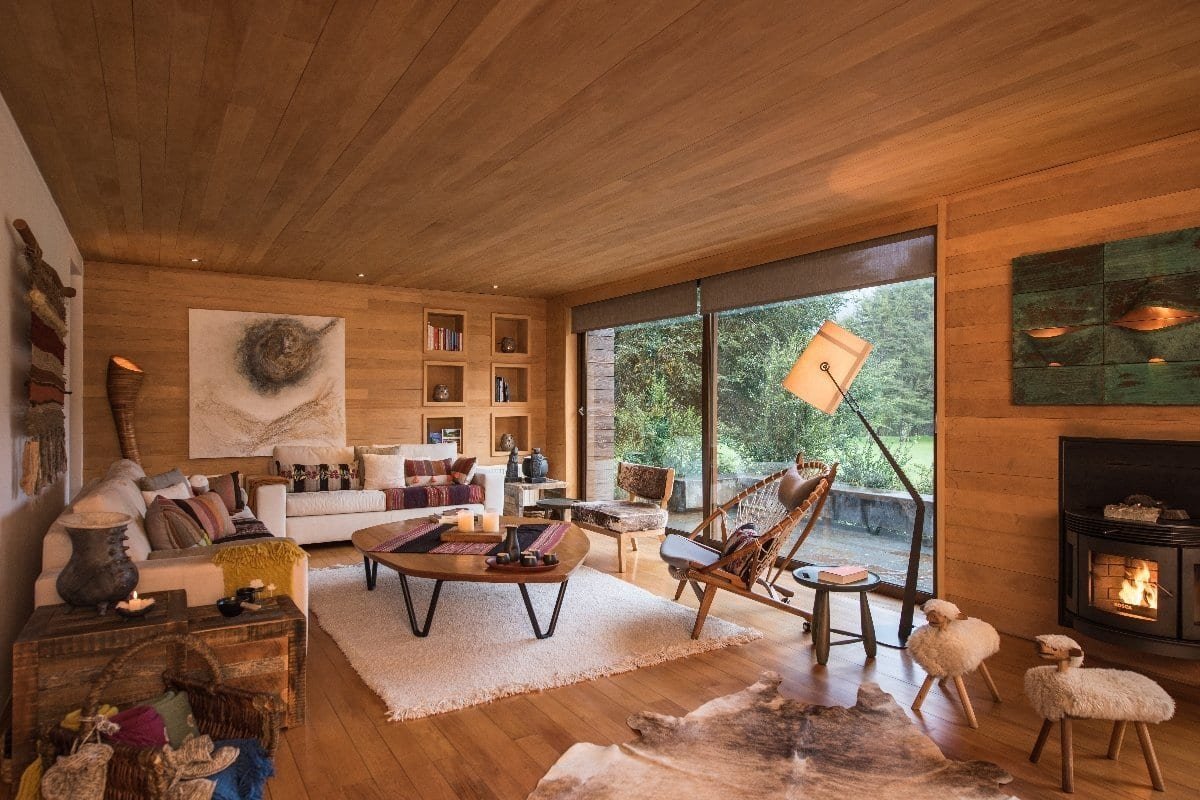 Amenities
Lodge amenities: restaurant, bar, lounge, boutique, massage room, yoga deck, outdoor hot tub, and Wi-Fi.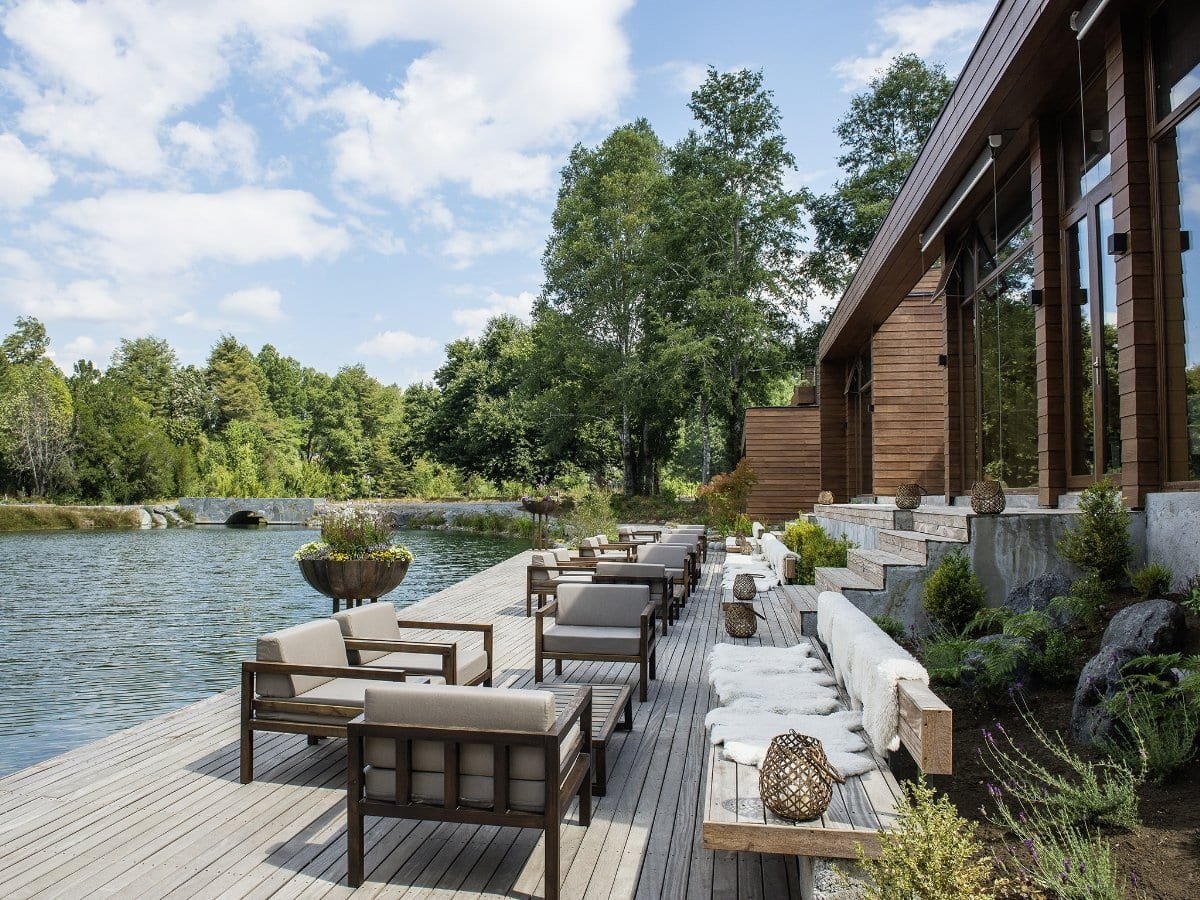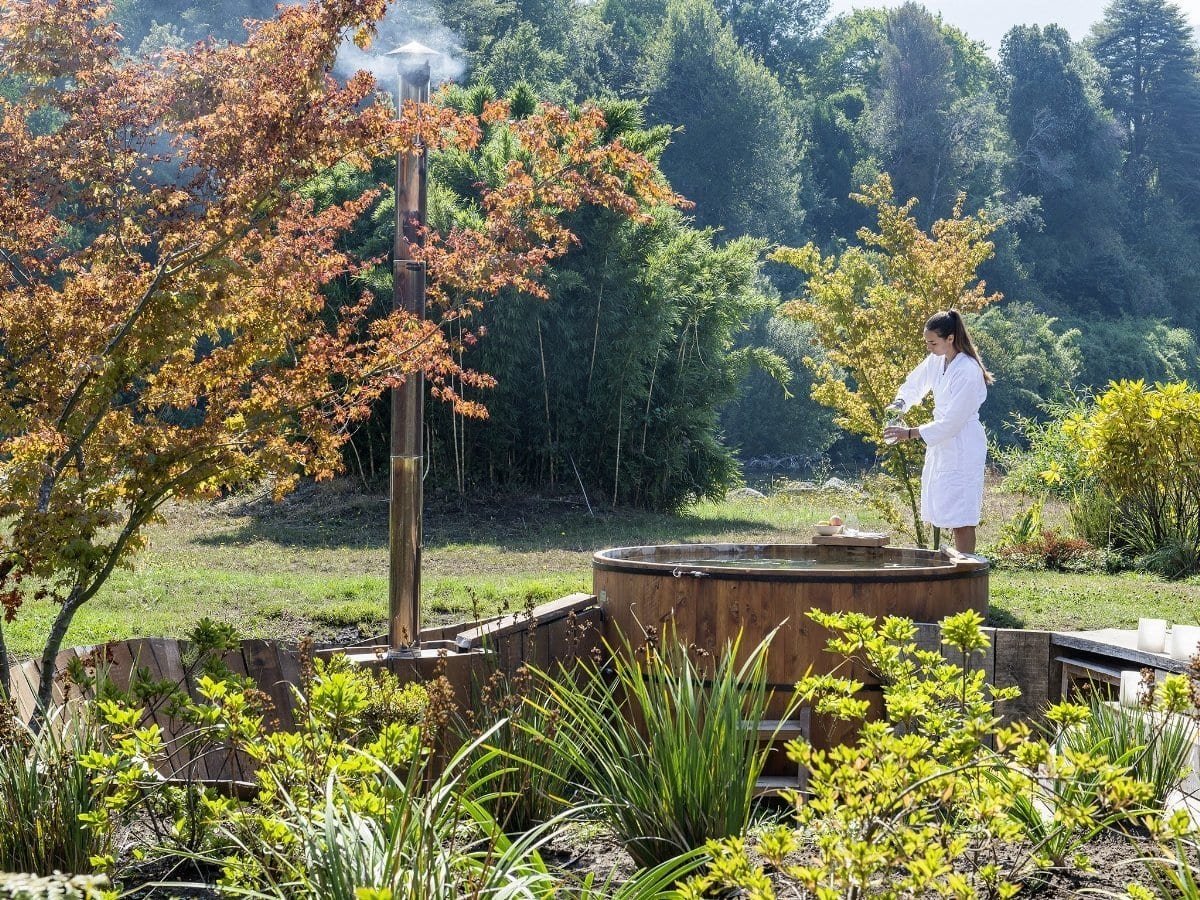 Activities
&Beyond Vira Vira is located in the Lake District of northern Patagonia–a year-round destination.
October to May (Shoulder Season & Austral Summer)
During these warm weather months, visitors can enjoy:
Horseback riding
Whitewater rafting
Kayaking
Fishing
Trekking
Birding
Sailing
Cultural visits with Mapuche elders
Scenic helicopter tours (heli-fishing, trekking, and biking are also possible)
June to September (Austral Winter)
During the winter season, snow-based activities may also be available, such as:
Alpine skiing
Dog sledding
Snowboarding
Snowshoeing
Some activities carry an additional surcharge. Among these are fishing and activities that include helicopter flights.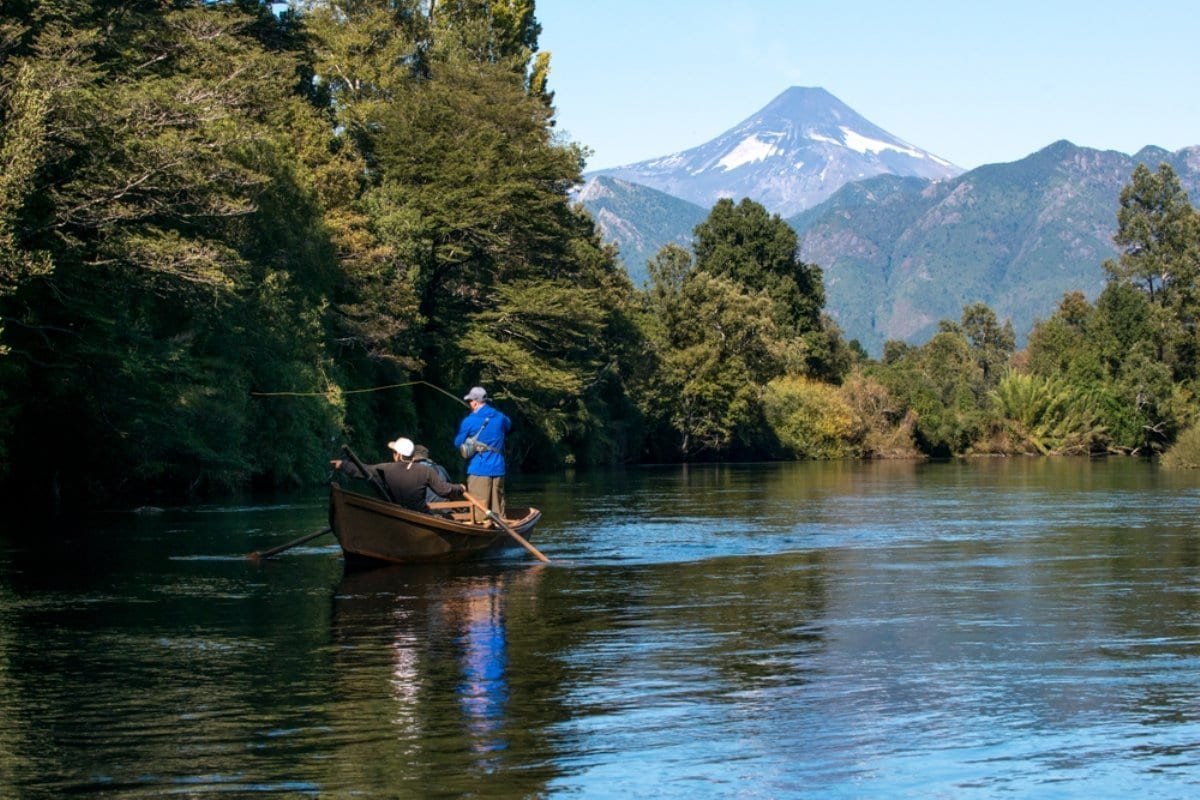 ARE YOU CONSIDERING A STAY AT HOTEL VIRA VIRA? LANDED PROVIDES PERSONALIZED, CUSTOM TRAVEL WITHIN CENTRAL AMERICA, SOUTH AMERICA, AND THE ANTARCTIC. WE'LL CREATE A UNIQUE ITINERARY PLAN TAILORED TO YOUR INTERESTS AND DREAMS. EXPERIENCE THE TRIP OF A LIFETIME. SPEAK WITH ONE OF OUR EXPERT TRAVEL PLANNERS TODAY AT 801.582.2100.