The Chilean Lake District
The Bio Bio River bisects Chile's Pacific coast, dividing north from south and marking the traditional frontier.
North of this natural barrier, Spanish colonizers established cities, ports, and farms.
To its south, the mighty Mapuche people tirelessly resisted outside rule—first by the Inca and then by the Spanish—for over five hundred years.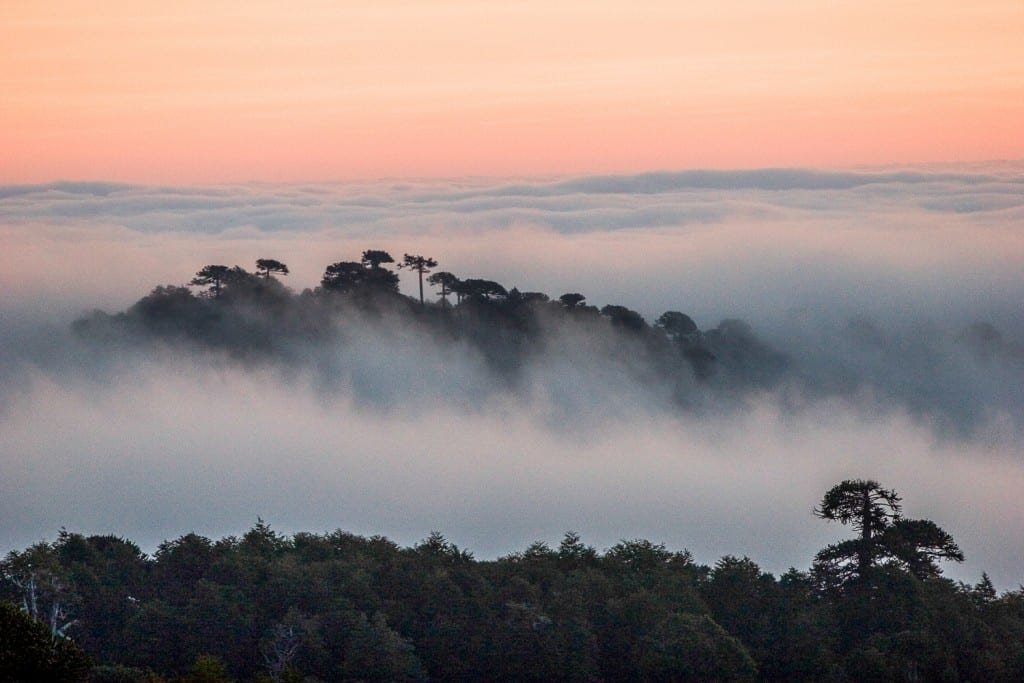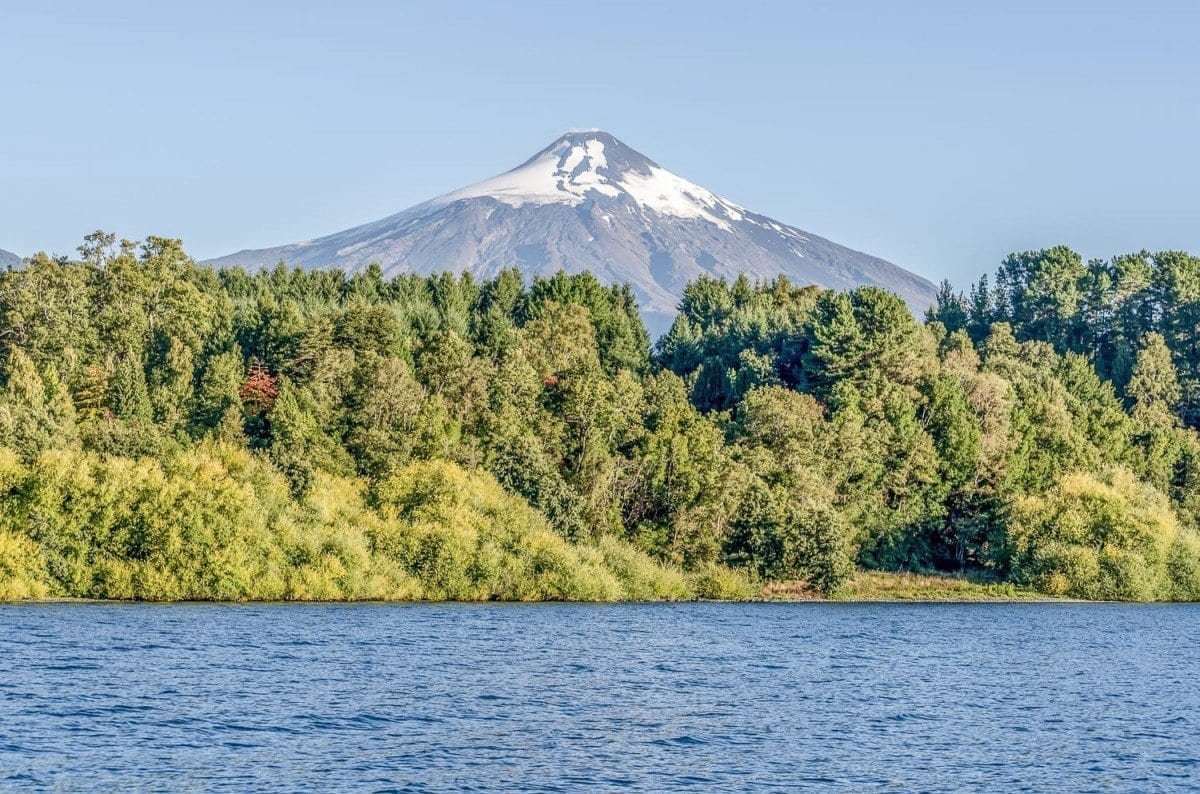 The Mapuche homeland is cool and green, cloaked in pasture and ancient forest.
Rivers cascade into sparkling lakes and volcanic cones are crowned with ice.
Now known as the Lake District, this region is celebrated for its stunning vistas, active outdoor pursuits, and fine resorts.
Temuco & Conguillio National Park
The city of Temuco is the principal arrival point in the northern portion of the Lake District.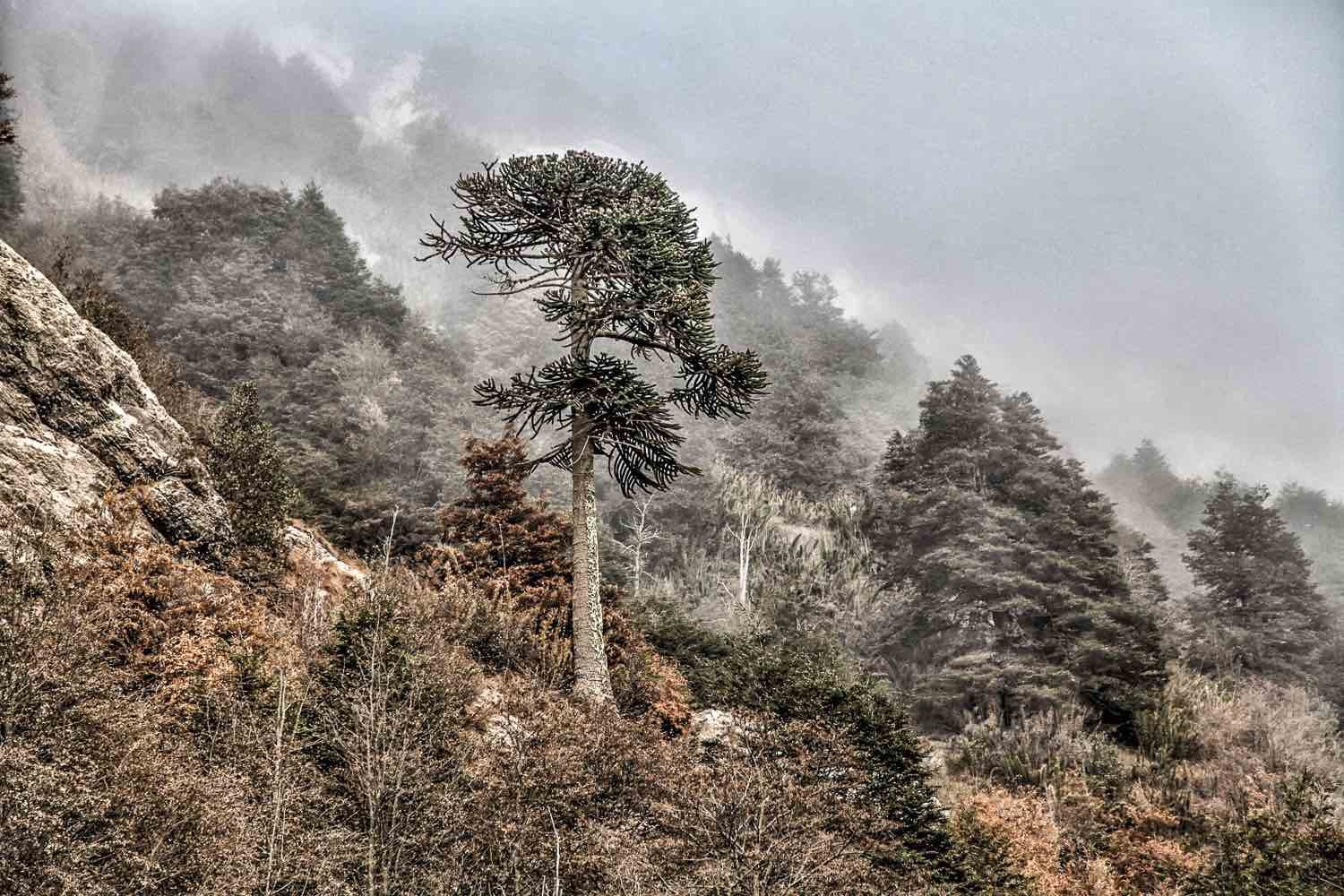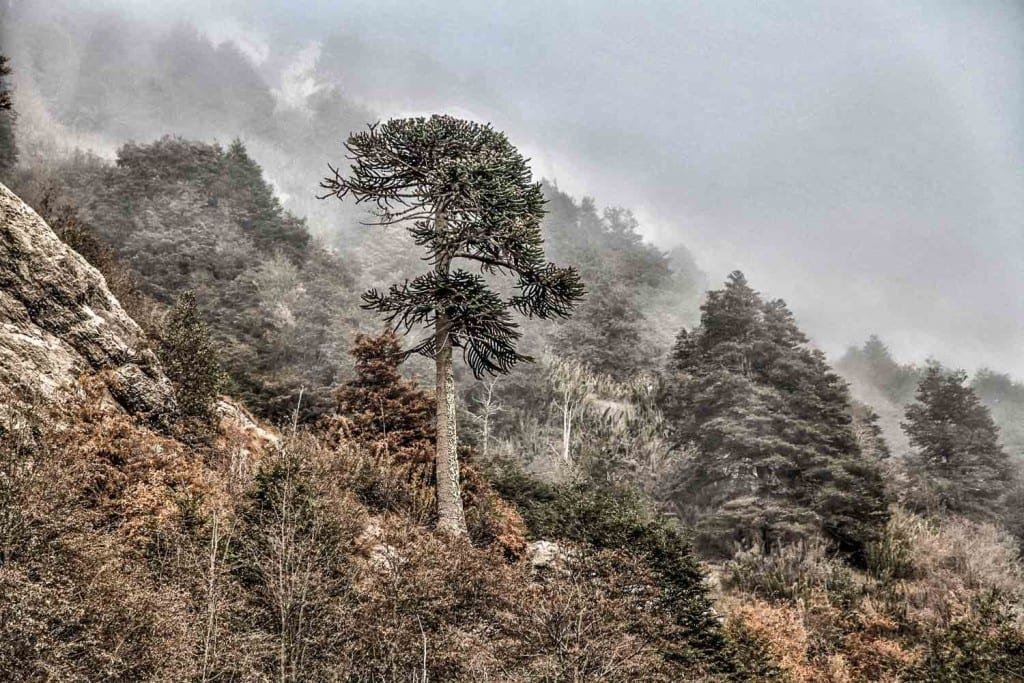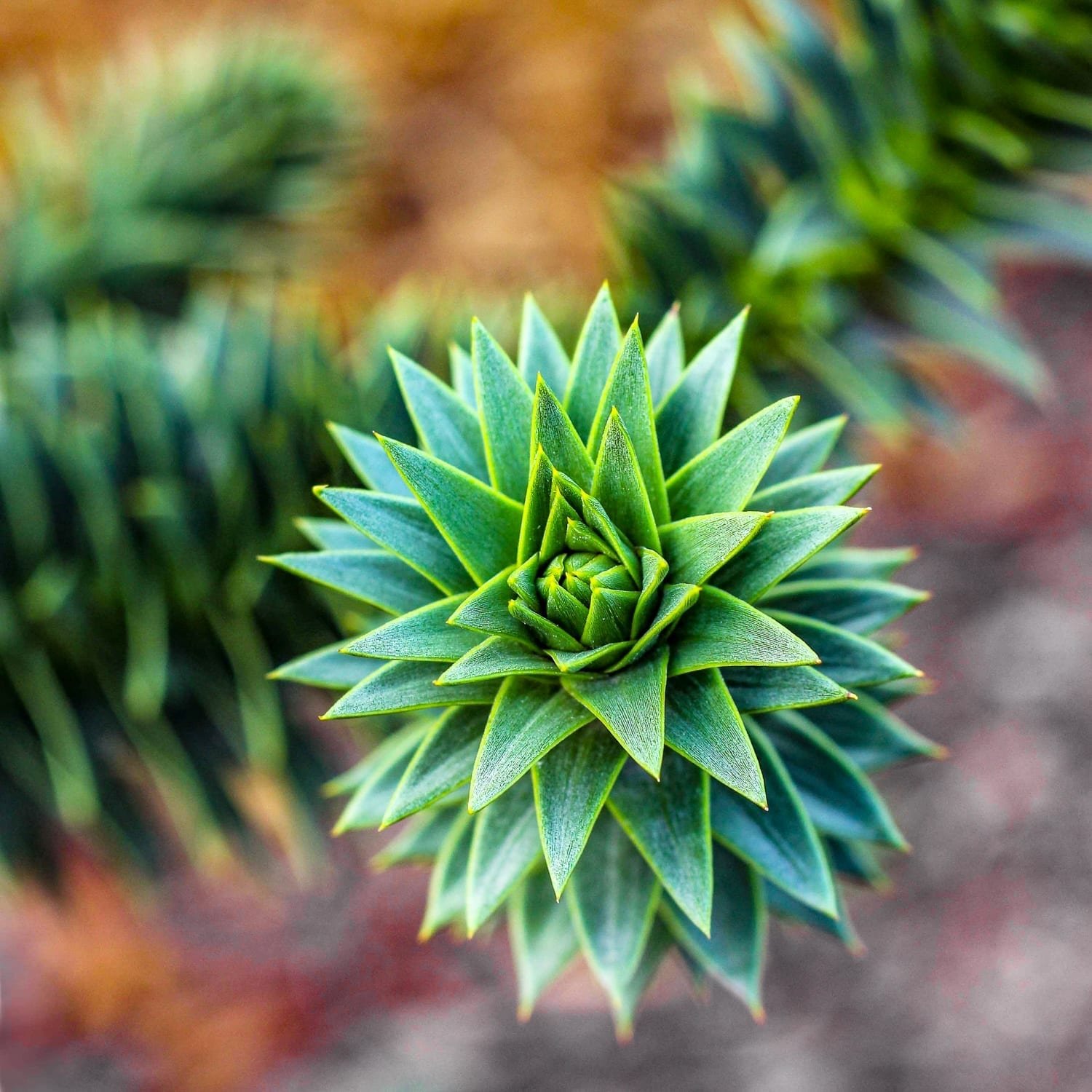 Just 90 minutes by air from Santiago, Temuco is the gateway to Conguillio National Park and the lakeside towns of Villarrica and Pucon.
Visitors to Conguillio can explore trails around turquoise lakes and through forests of 3,000-year old araucaria trees.
Pucon and The Llaima Volcano
The park's centerpiece is the active Llaima Volcano, with a snowcapped summit that reaches to 10,250 feet.
Farther south, Villarrica and Pucon engage visitors in fly fishing, rafting, skiing (June through August) and horseback riding.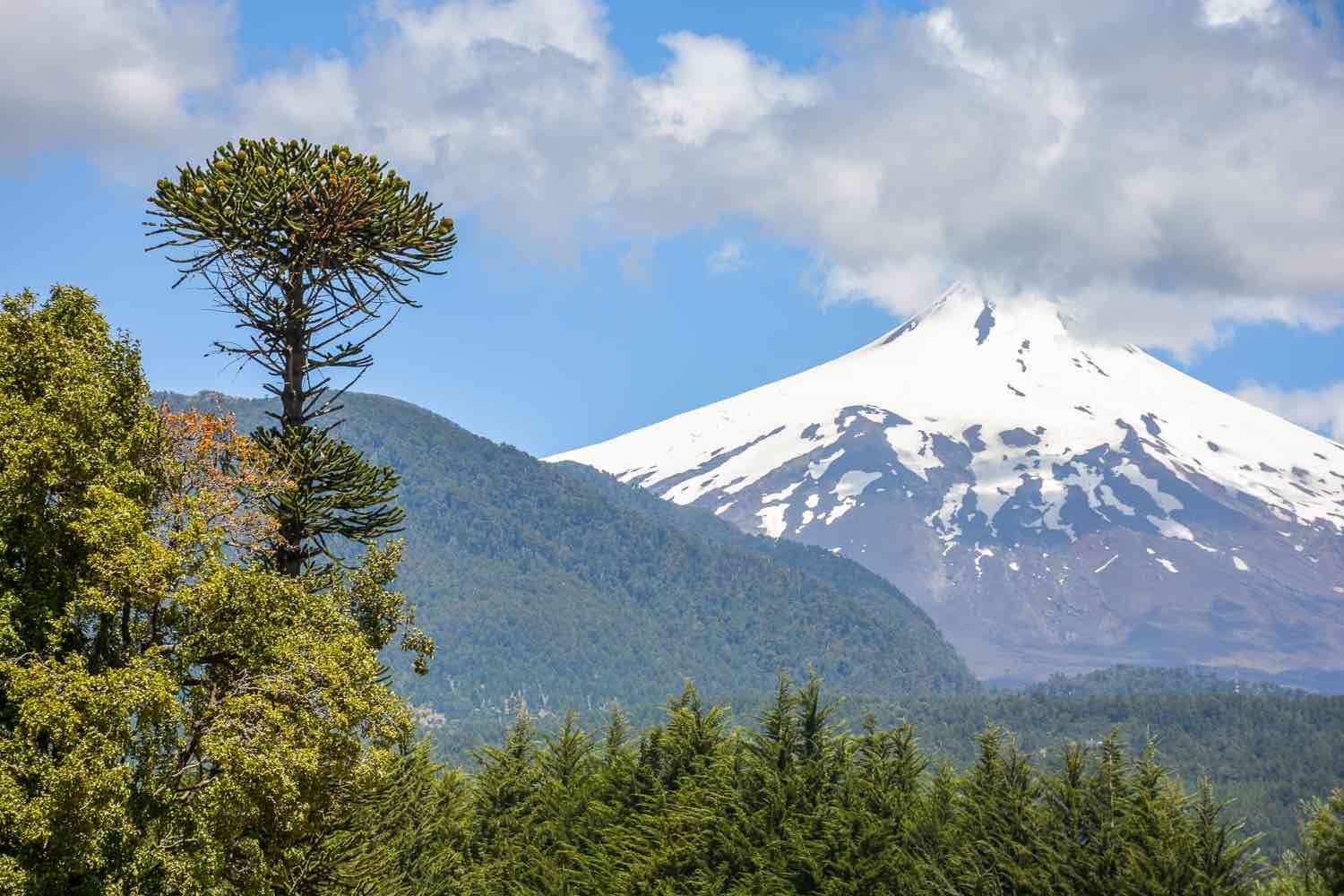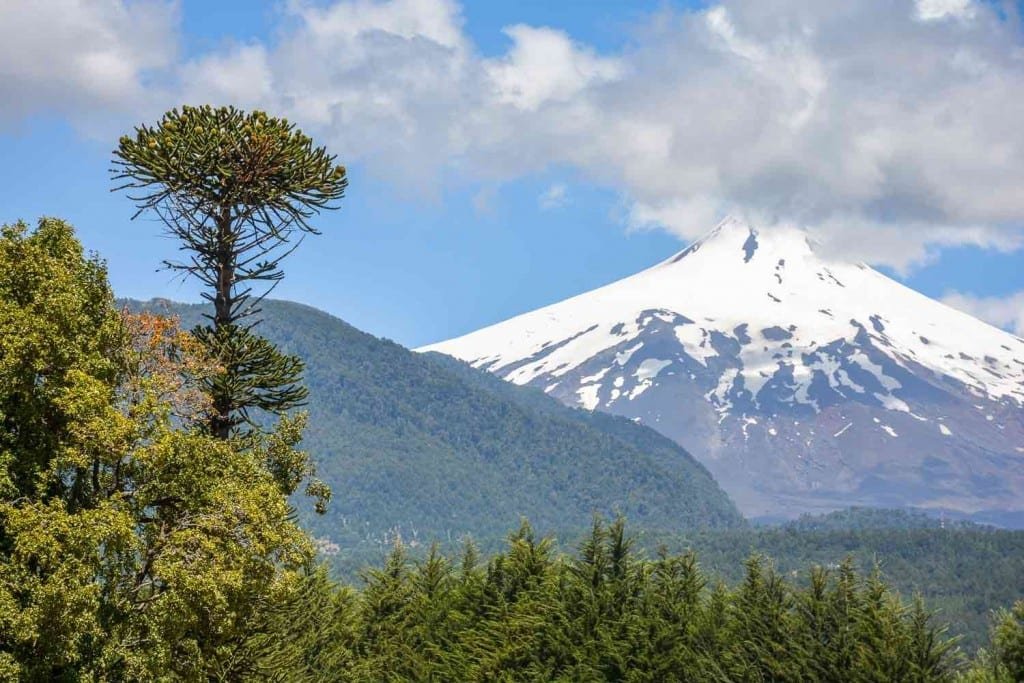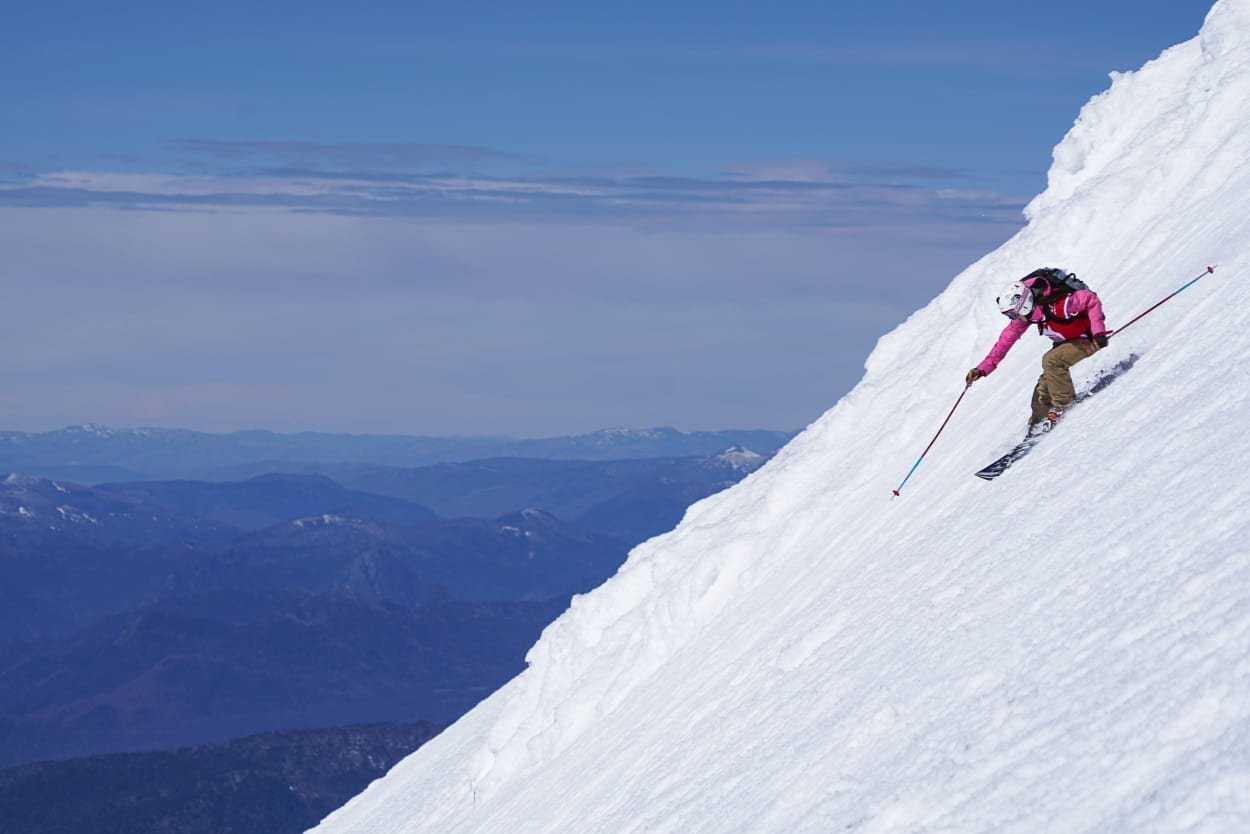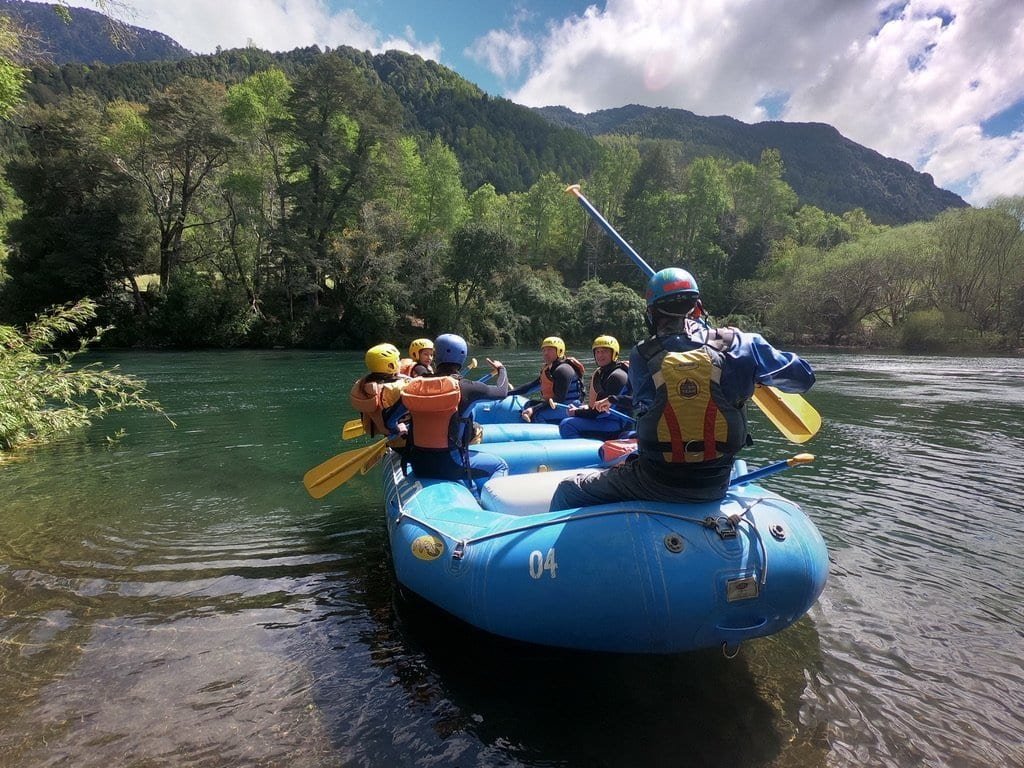 Pucon is often rightly compared to Jackson Hole or Banff. Nearby, hot spring resorts offer a soothing finish to the day's adventures.
Southern Lake District: Puerto Montt
The southern Lake District is anchored by Puerto Montt, the principal port on the Bay of Ancud.
Flights connect Puerto Montt with Santiago (one hour and 40 minutes) and Punta Arenas (two hours and 10 minutes).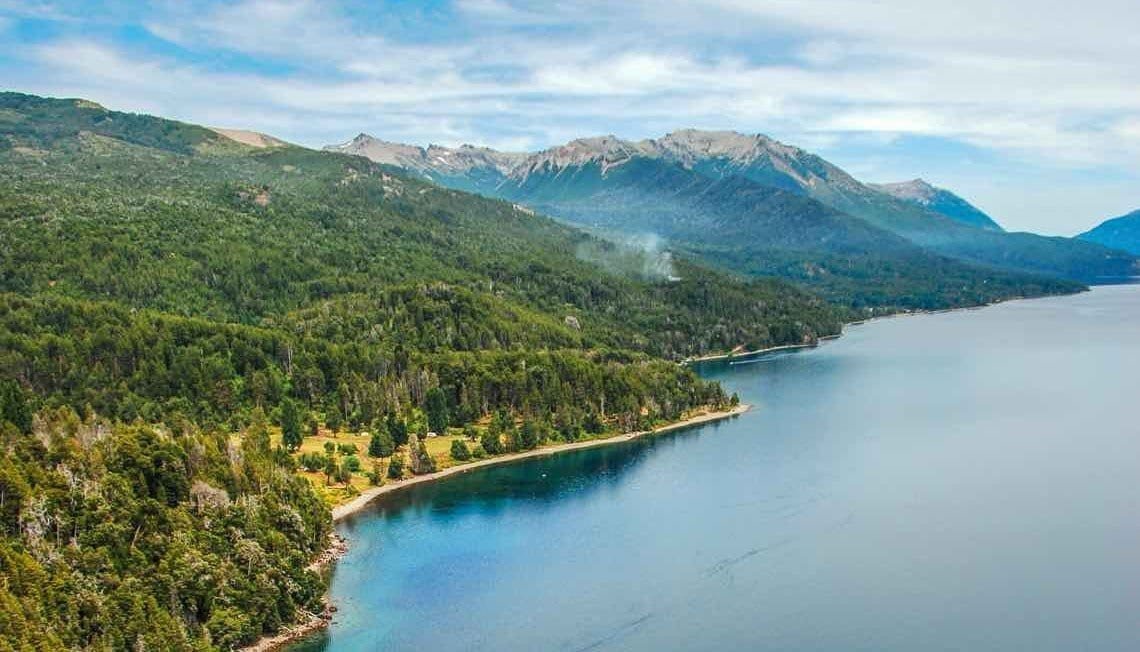 Just north of Puerto Montt is Chile's second largest lake—Llanquihue, a 330-square-mile mirror reflecting three majestic volcanoes:
Volcan Osorno

Volcan Calbuco

Volcan Tronador
Lakeside hotels and boutique lodges serve as a base for fly fishing excursions, horseback riding, biking circuits, rafting tours, and visits to Vicente Perez Rosales National Park, German-settled towns, and seasonal Huaso rodeos.
LANDED also arranges helicopter-assisted hiking, biking, and fishing tours.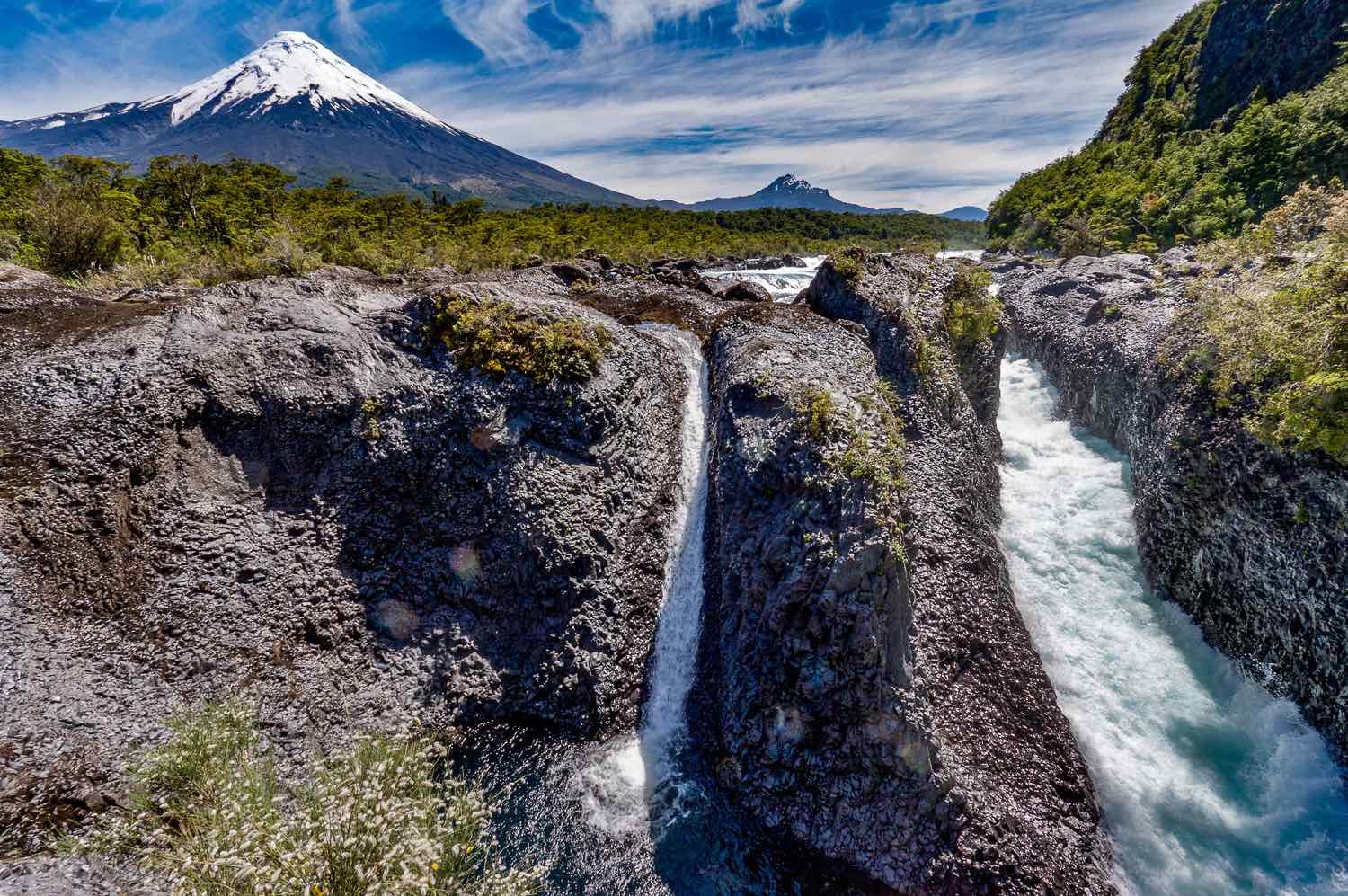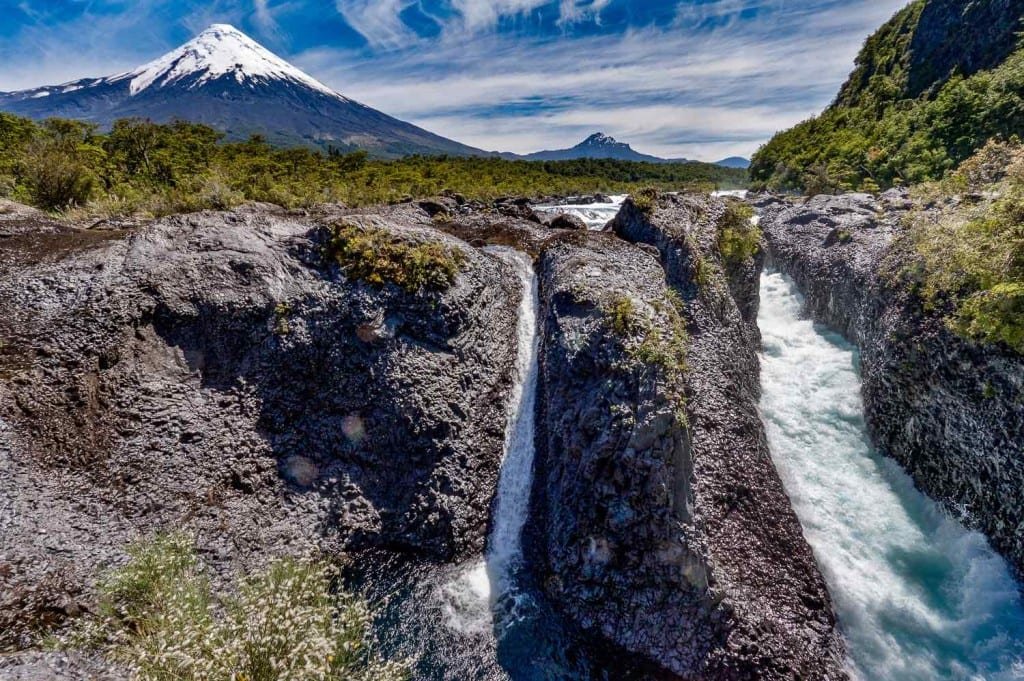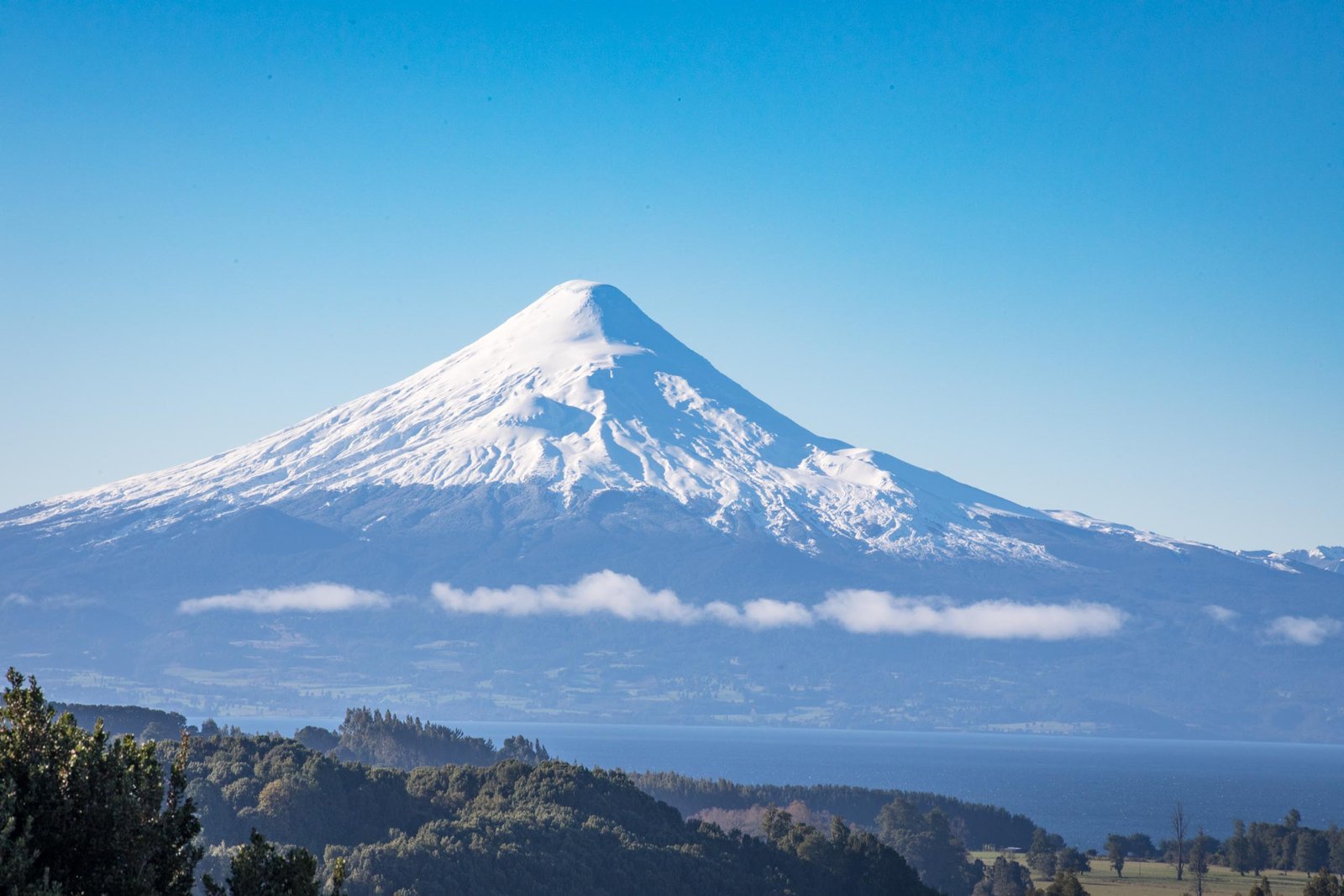 Bariloche, Argentina lies directly east of Puerto Varas, on the opposite side of the Andes.
Crossing the Andes
Crossing the Andes is possible via a series of land and lake passages—a journey filled with fine views of peaks, valleys, and lakes.
From September to the end of April, the crossing can be arranged as a full-day or leisurely two-day experience, with overnight accommodations in the alpine village of Peulla.
In winter, between the months of May and August, the crossing is a two-day affair.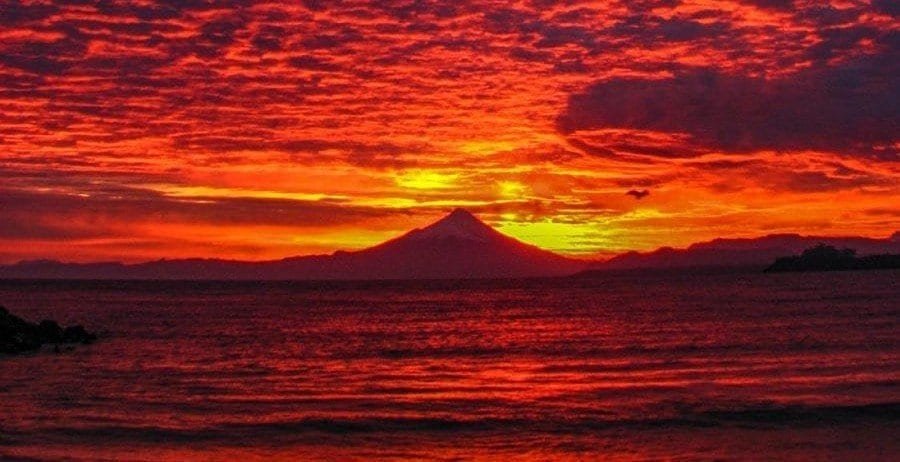 The Lake District is cool and comfortable year-round. That said, sweaters are essential here.
The warmer, drier months from September to April bring highs in the 60s and lows in the 40s, while the cooler months of June through August see highs around 50º F and lows near 40º F.
Monthly precipitation rarely exceeds 6.5 inches.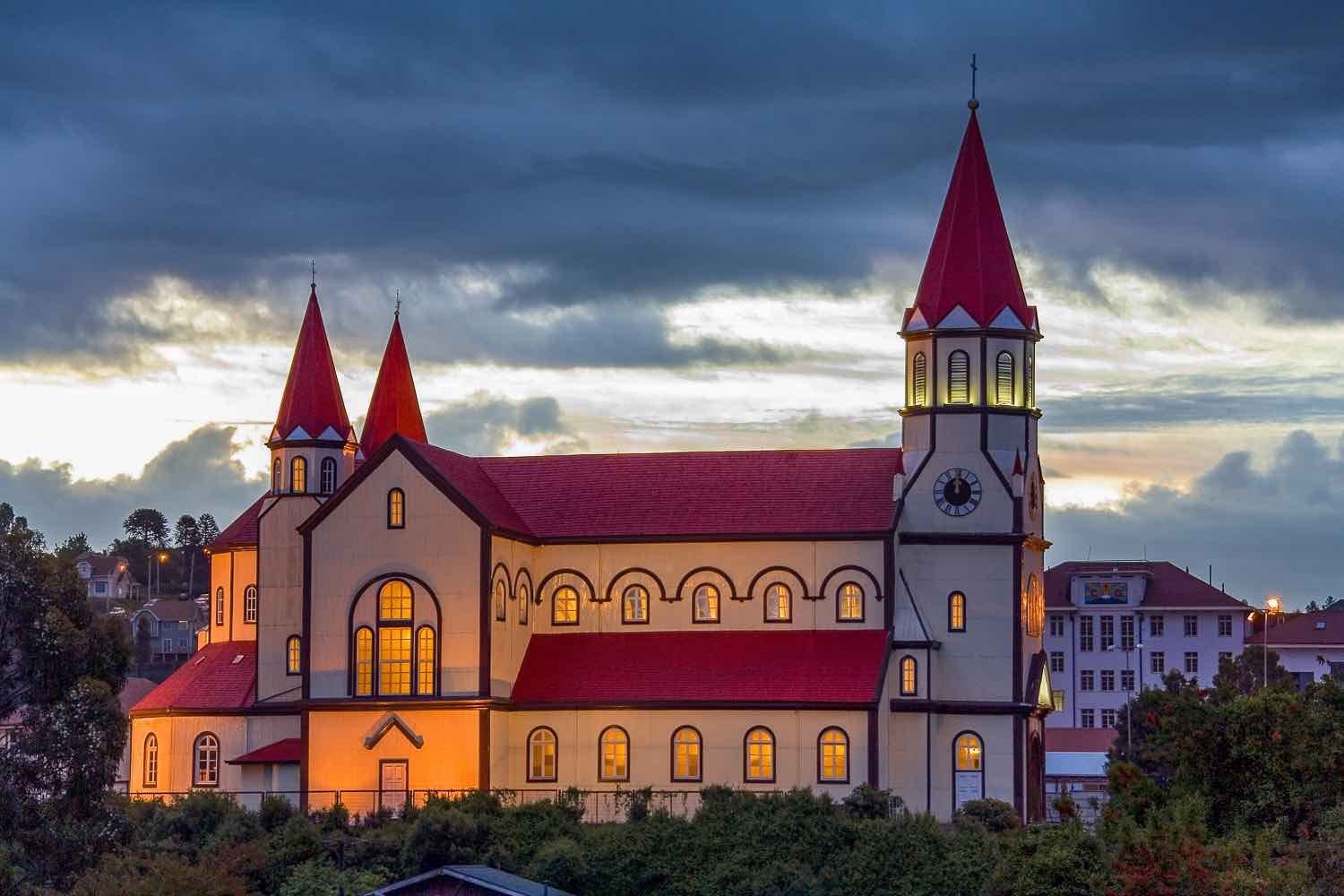 LANDED provides personalized, custom travel throughout Central America, South America, and the Antarctic. We'll create a unique itinerary plan tailored to your interests and dreams. Experience the trip of a lifetime. Speak with one of our expert travel planners today at 801.582.2100.
"Climb the mountains and get their good tidings. Nature's peace will flow into you as sunshine flows into trees. The winds will blow their own freshness into you, and the storms their energy, while cares will drop off like autumn leaves."
John Muir
PERFECT

Could not have been more pleased.  This was the trip of a lifetime for our family.  Thank you!
GO WITH LANDED

If you're planning to travel, go with LANDED. You won't be disappointed.
AMAZING ADVENTURE

The whole rhythm of the trip was perfect, and leaving one place for the next worked perfectly. This trip definitely made me want to experience other great spots in South America.
TRIP OF A LIFETIME

The locations were amazing. Your on-the-ground team was fantastic–knowledgeable and accommodating. Beautifully organized.
ABSOLUTELY AMAZING

The best guide I've ever had anywhere in the world. Top notch talent.
GREAT SERVICE

You were a great help in planning–ensuring that I was staying at the right places and enjoying the type of activities we love–and the follow up was incredible.
YOU GOT TO KNOW US

Exactly the bonding and sharing experience we'd hoped for. The rhythm, variety, and tone was spot on. With effective listening skills, you built a good picture of what we wanted–more complicated than "just" luxury. The result was a great trip, one made just for us.
BEST EVER

Excellent attention to detail. You listened carefully, asked the right questions, and customized with just the right balance. Superb guides. We felt relaxed and pampered all the way. You'll plan our next trip.
FANTASTIC EXPERIENCE

Not a single thing on the itinerary that we would change.  The guides were knowledgeable, friendly, and prompt.  The hotels were beautiful, the food delicious and the pace of the activities was perfect for us.
DO IT!

In short, our trip was amazing. Thanks so much for your constant assistance and thorough planning.
PERFECT

The planning, service and execution of the trip was flawless – thank you!
EXCELLENT

LANDED was helpful and knowledgeable, making our trip a memorable one.  I will use your services in the future as I continue to explore Central & South America.
A VERY WELL ORGANIZED DREAM

Your patience with my questions and concerns during the planning stage was remarkable.
THANK YOU

You actually got to know us, which made it possible to know just what we like. You promised the best trip ever and you kept your promise.
ENTIRELY AMAZING

Your recommendations were well thought out. We thoroughly enjoyed our honeymoon. Thank you!
THE ULTIMATE GUIDE

LANDED is the ultimate. You helped us make the most out of a week's time.
DIDN'T MISS A THING

We zip-lined, rafted, sailed, and surfed. The contacts were professional and courteous. We don't want to be back at work. Thank you for all of the work you did to set up this trip.