Occupying two neighboring homes from the 17th and 18th centuries, Villa Bahia is located in the heart of Salvador's historic Pelourinho.
This boutique hotel is adjacent to the Cross of Sao Francisco and San Francisco Convent. The cathedral is two blocks from the front door.
This hotel highlights the best of European heritage, drawing inspiration from Argentine roots.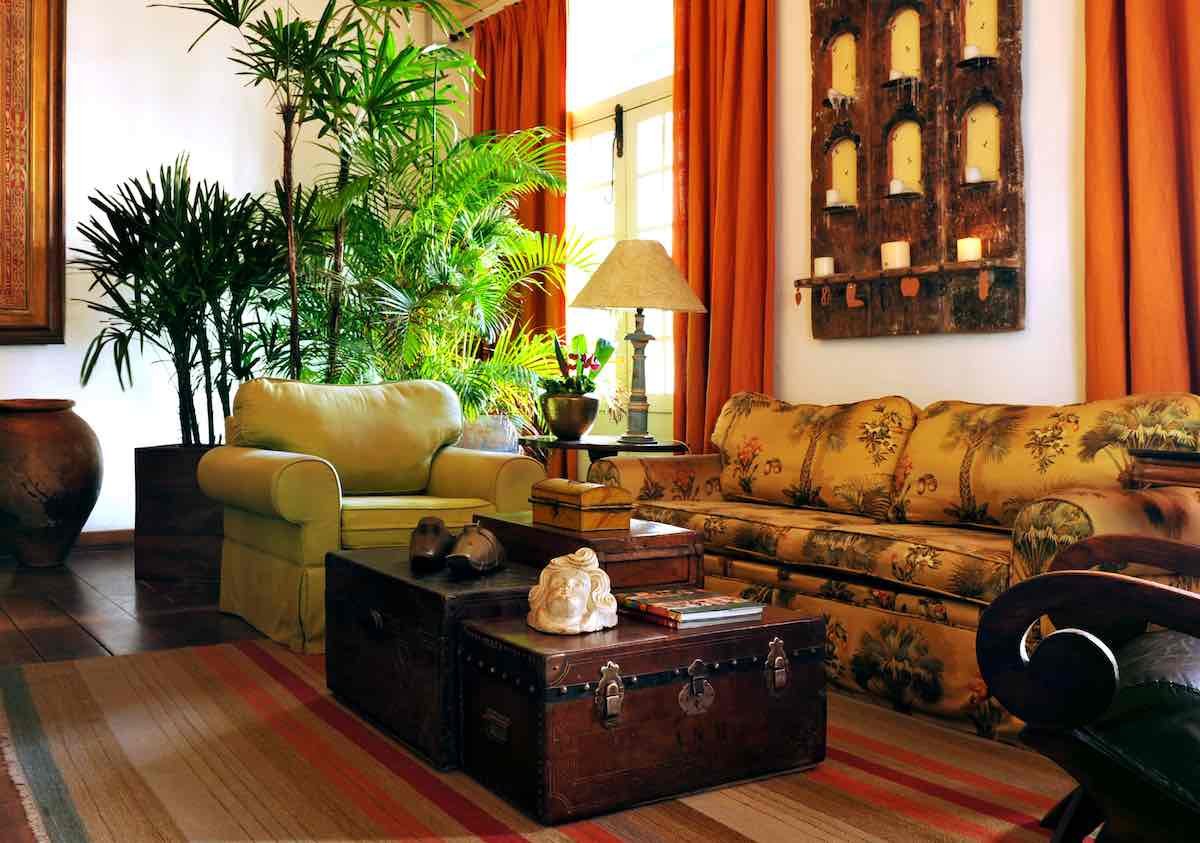 Accommodations
The 17 guestrooms feature restored wooden floors and beams, artisanal textiles, and colonial-style furnishings. Views are of San Francisco church or the courtyard.
Third- floor rooms have private terraces. Each guestroom is equipped with air conditioning, security box, television, and hairdryer. Wi-Fi is available throughout the hotel.
---
Ormuz – Year 1507, 365 square feet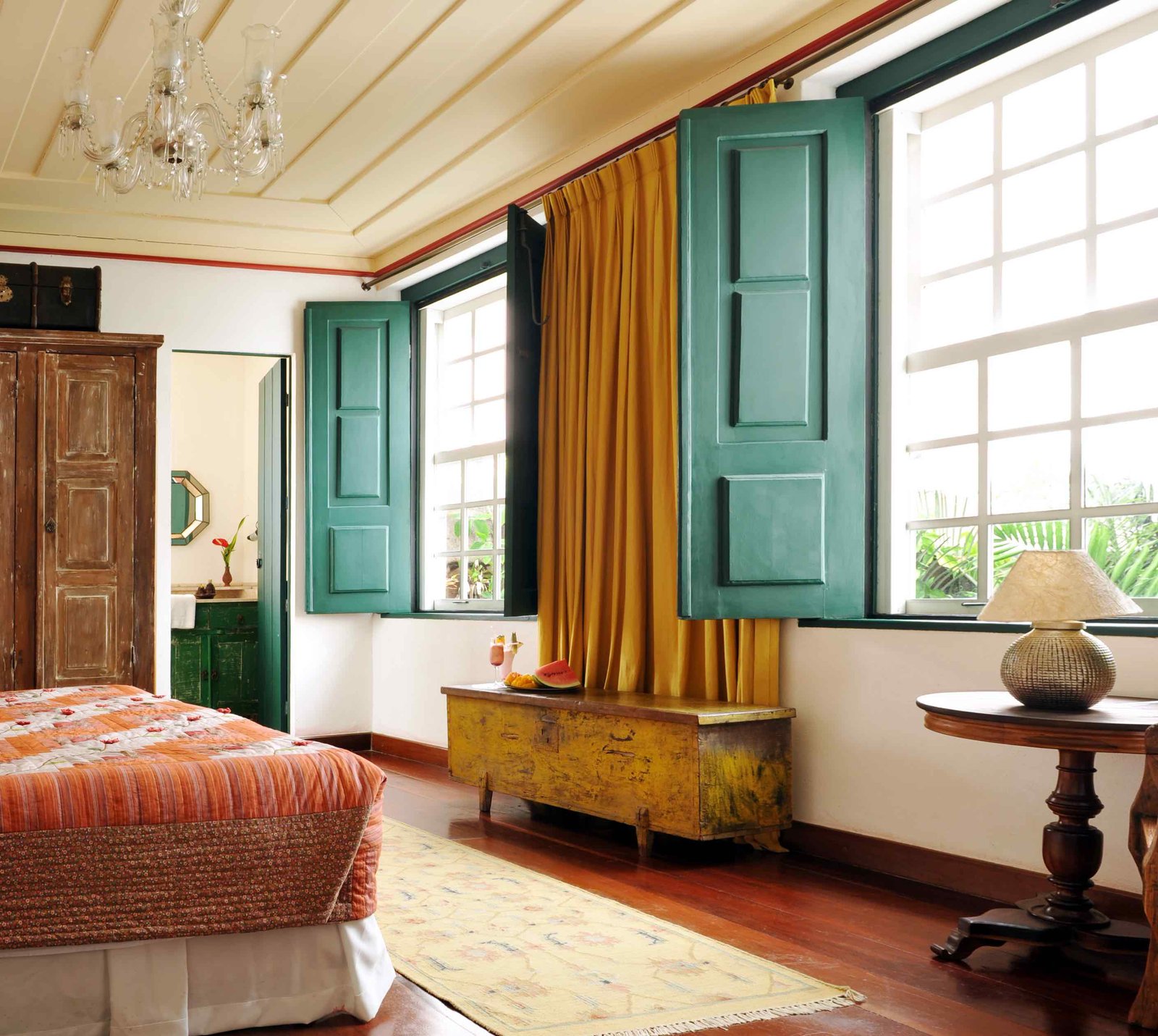 ---
Cabo Verde – Year 1460, 312 square feet 
---
Macau – Year 1513, 376 square feet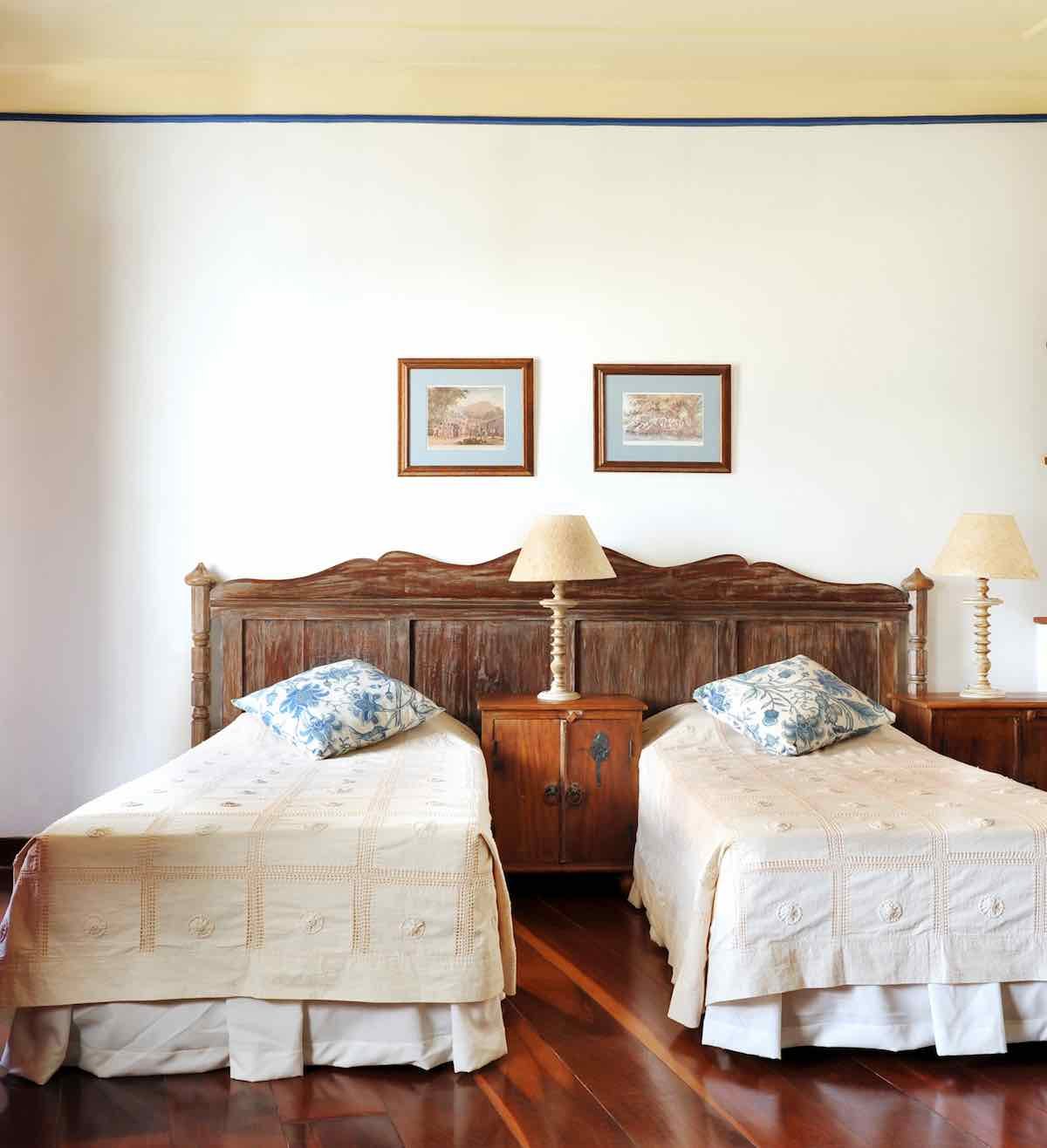 ---
Timor – Year 1515, 333 square feet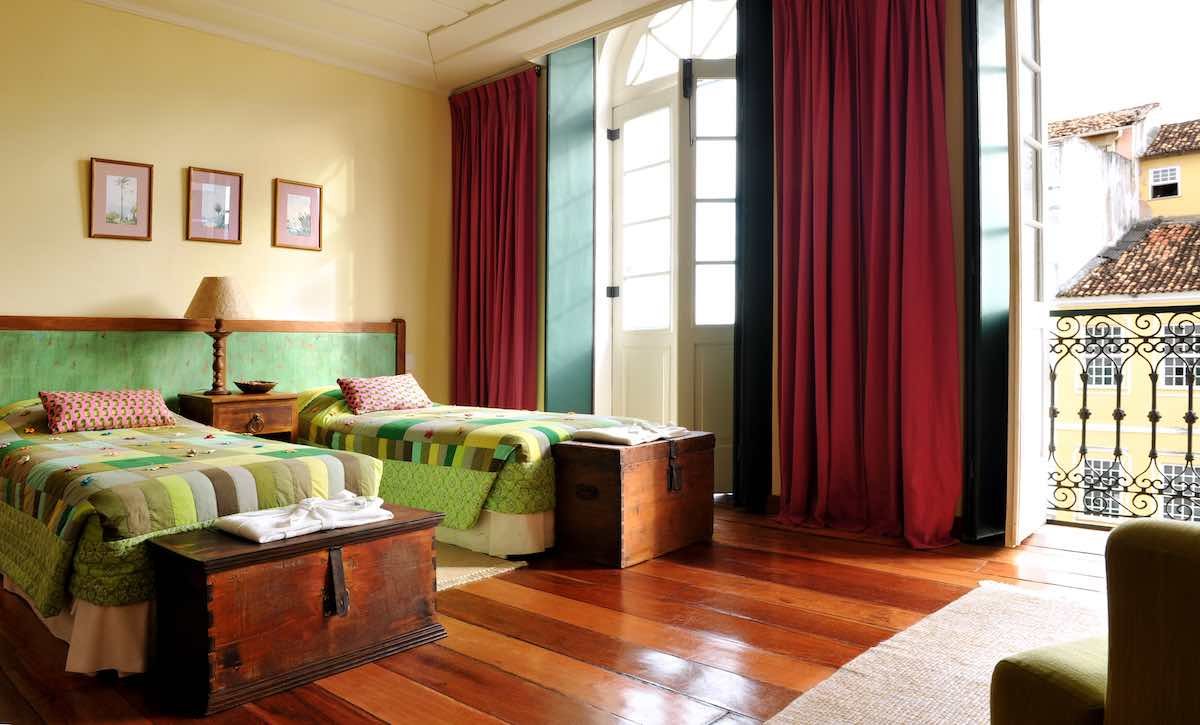 ---
Goa – Year 1510, 376 square feet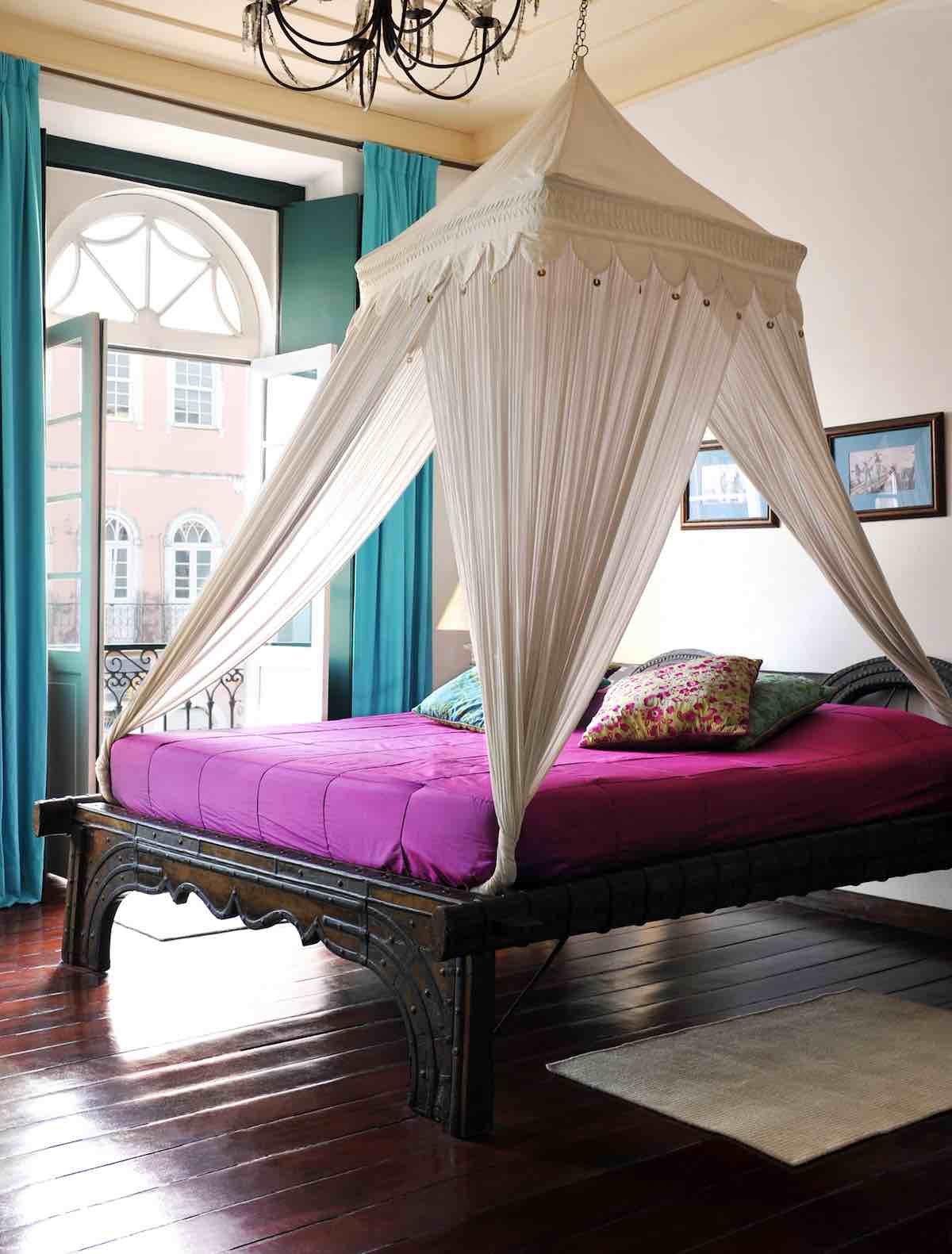 ---
Angola – Year 1484, 387 square feet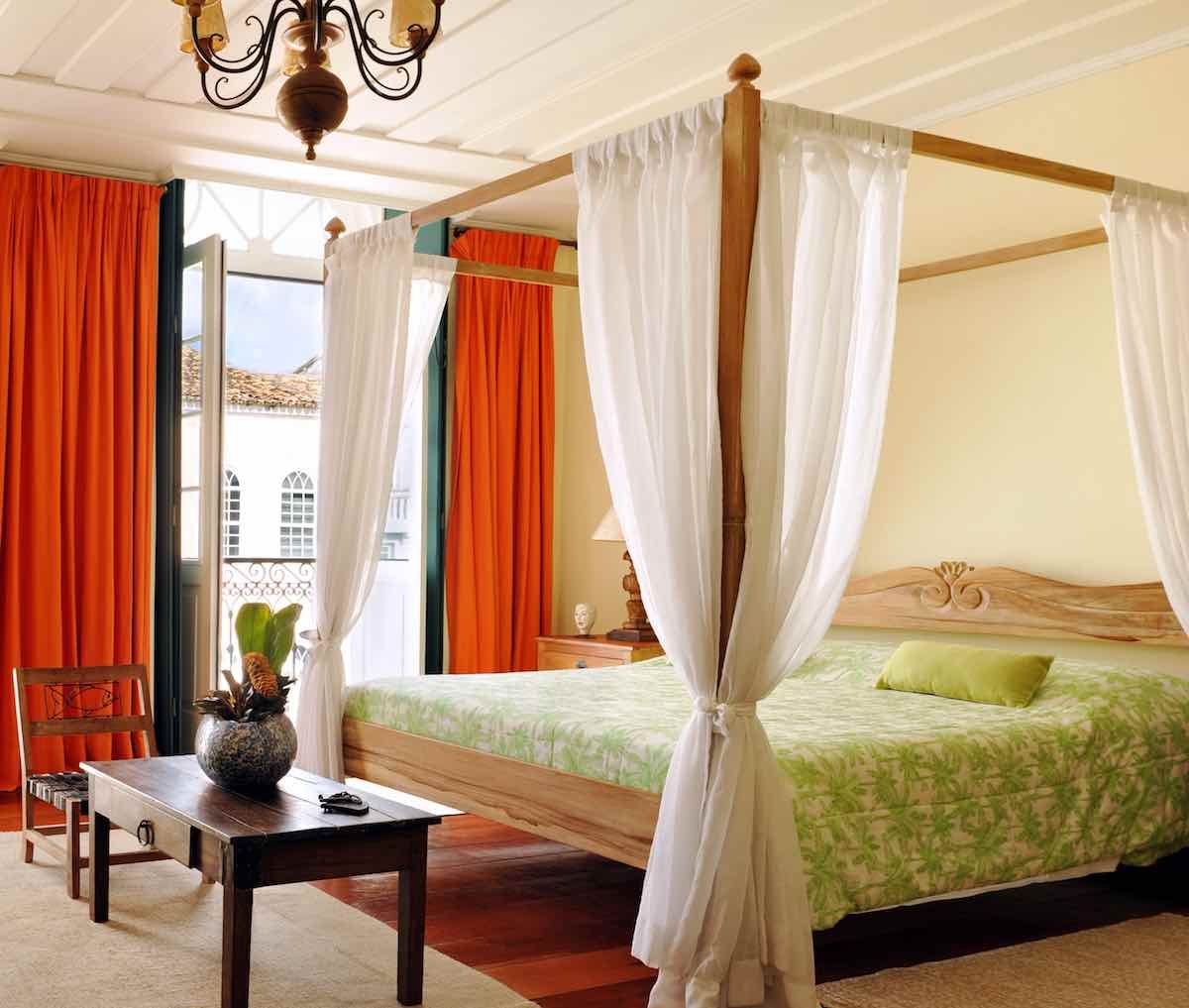 Amenities 
The hotel's ground floor features one of the city's best restaurants, a bar, lounge, and a small plunge pool. Other amenities include an elevator and roof terrace.
Villa Bahia's restaurant offers local flavors and ingredients mixed with French techniques. Breakfast is served in the restaurant or in the courtyard with locally roasted coffee from the bar.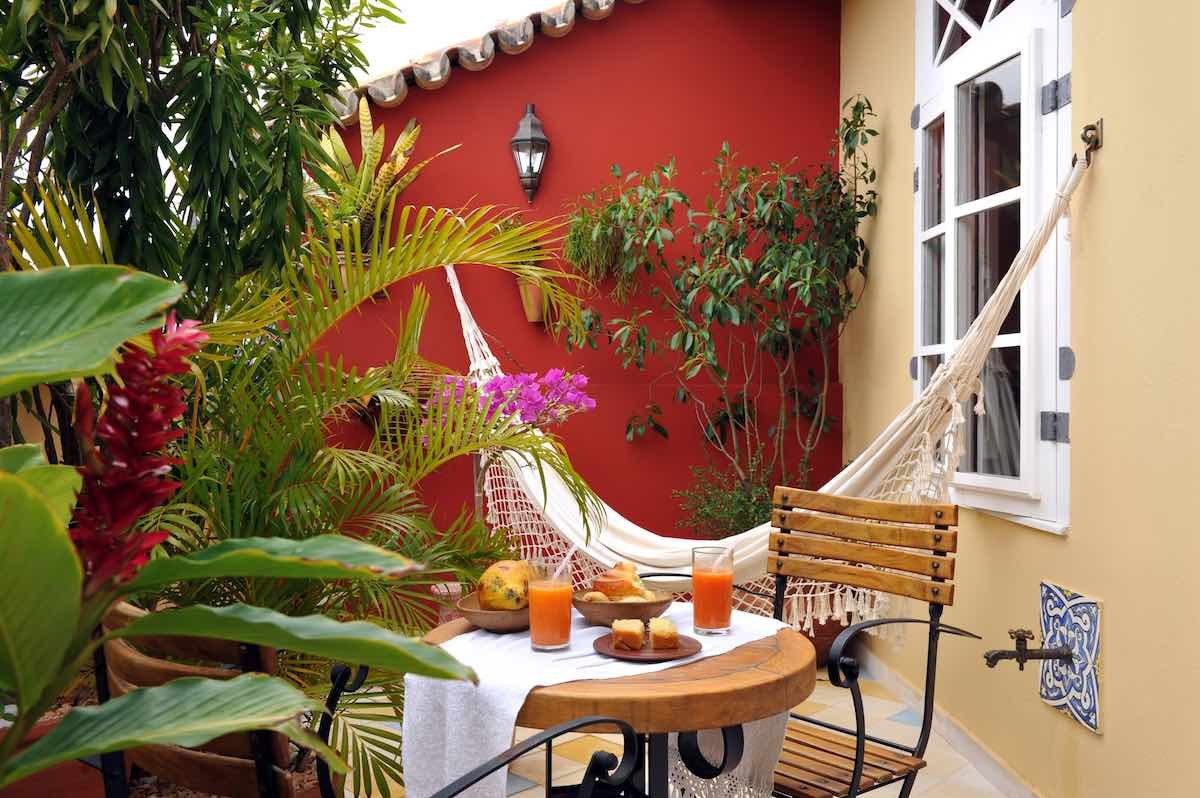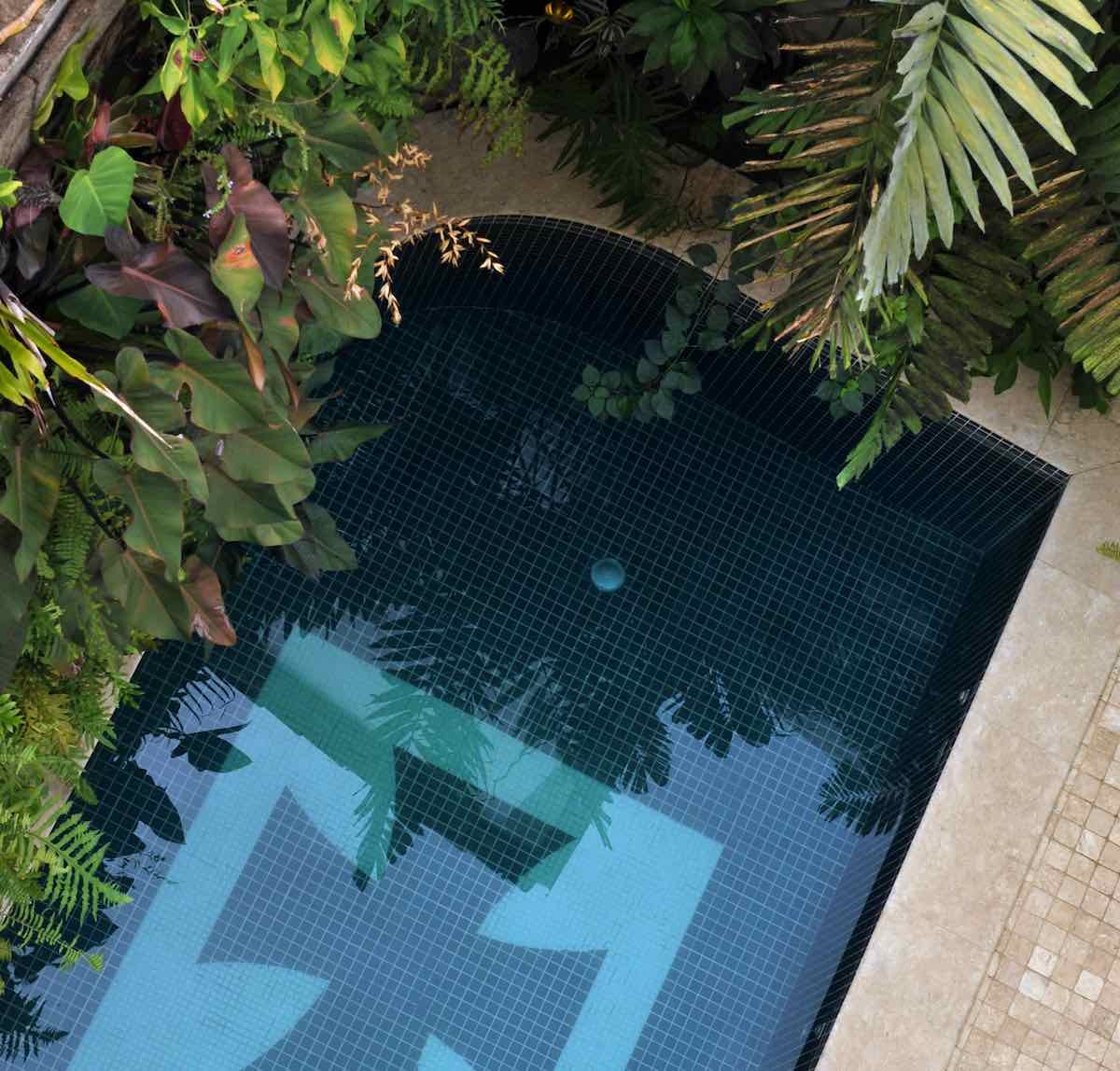 ARE YOU CONSIDERING A STAY AT VILLA BAHIA? LANDED PROVIDES PERSONALIZED, CUSTOM TRAVEL WITHIN CENTRAL AMERICA, SOUTH AMERICA, AND THE ANTARCTIC. WE'LL CREATE A UNIQUE ITINERARY PLAN TAILORED TO YOUR INTERESTS AND DREAMS. EXPERIENCE THE TRIP OF A LIFETIME. SPEAK WITH ONE OF OUR EXPERT TRAVEL PLANNERS TODAY AT 801.582.2100.