Yahri is a fully furnished and carefully decorated villa located in "La Loma" neighborhood, the most exclusive zone of Barichara, Colombia. Guests at Yahri are part of the village, becoming a "patiamarillo" (a "yellowfoot"), as the locals are known.
Casa Yahri 's hillside location offers views of the historic city center, and the dramatic Andean landscape.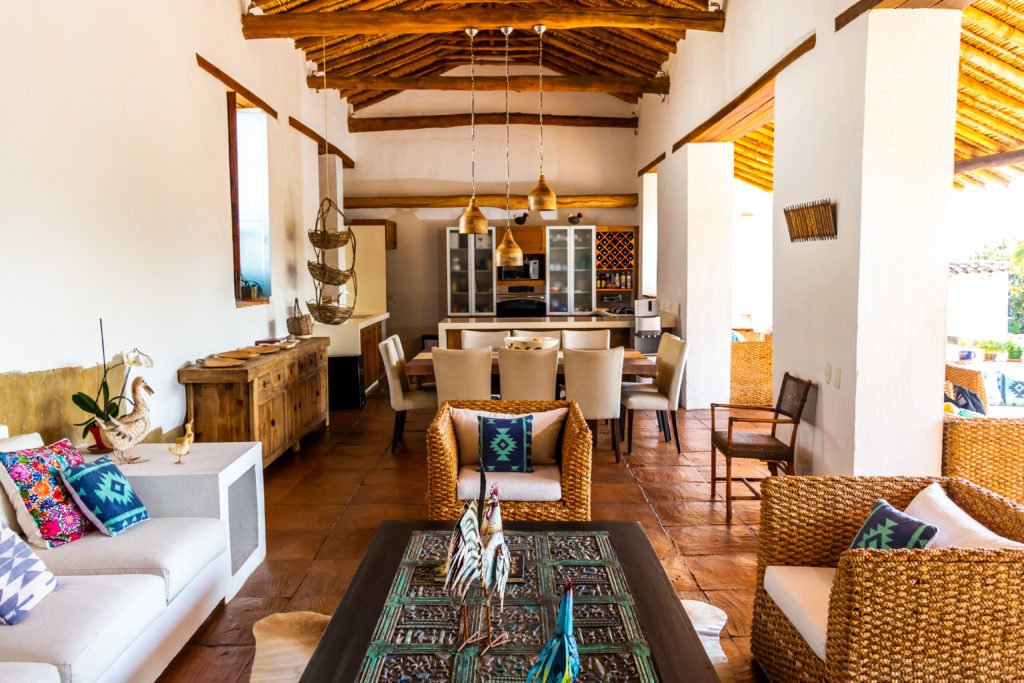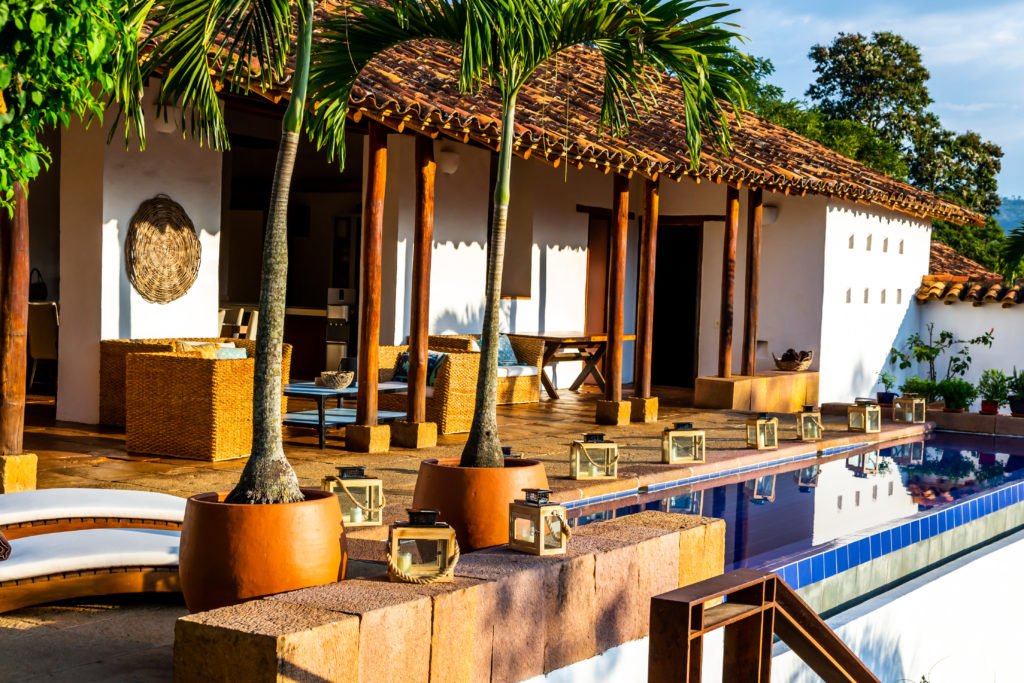 Accommodations
The main house has 3 suites (capacity for up to 8 guests), each with ensuite bathroom and private terrace. Each suite is furnished with King size beds, air conditioning, minibar, free Wi-Fi and cable TV.
Aratoca Suite
The Aratoca suite is located on the upper floor, and is part of the original historic home that was built at the end of the 1800's, constructed with all the local techniques (use of wood and adobe). With 872 square feet, the Aratoca suite features a 452 square feet terrace.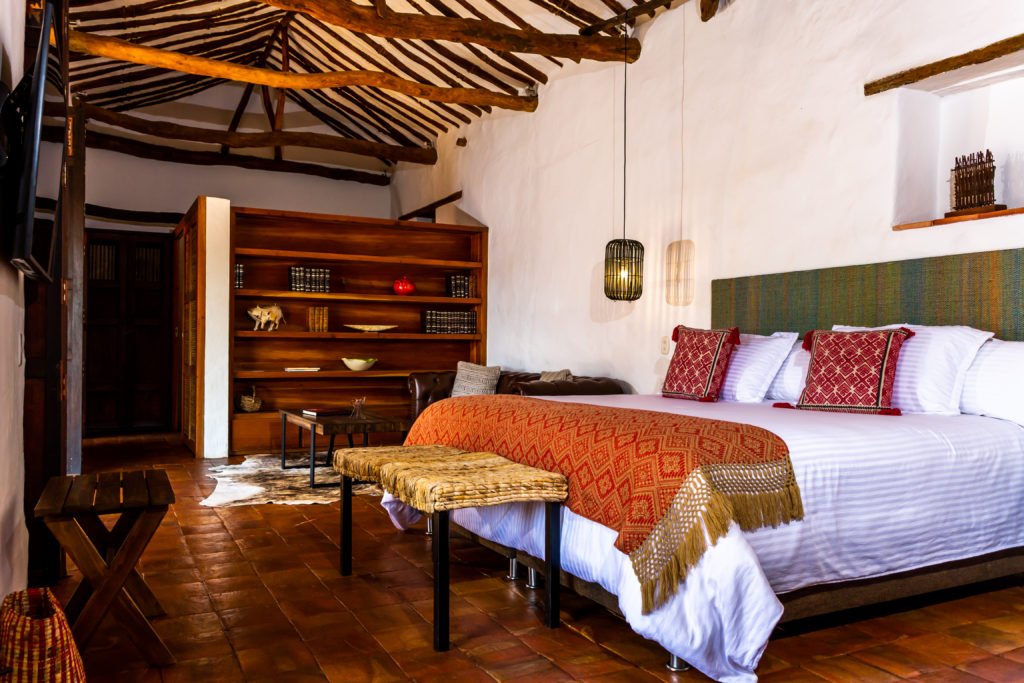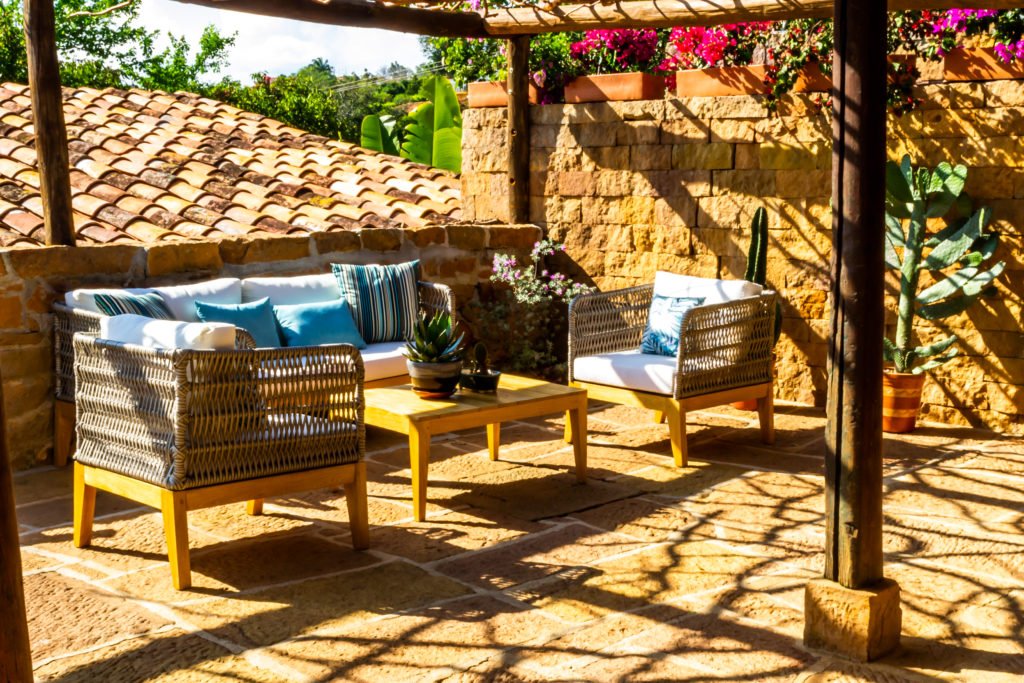 Chicamocha Suite
Located in the middle floor, the Chicamocha suite offers 603 square feet from which 248 square feet are terrace to enjoy the surrounding views.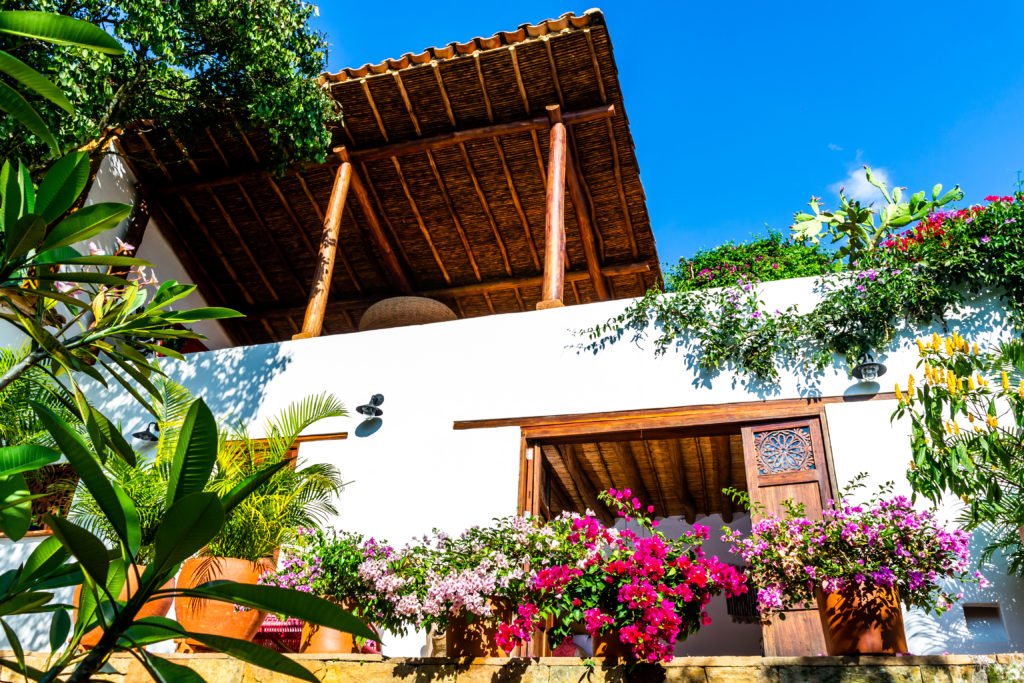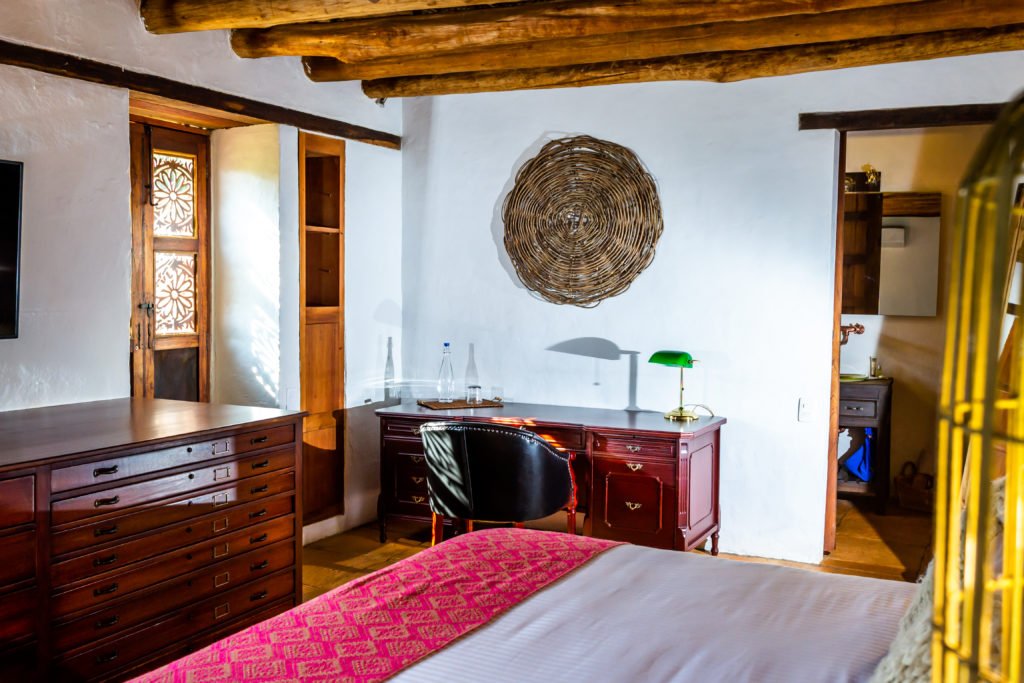 Guane Suite
Guane is a two bedroom suite ideal for families. Both bedrooms have private bathrooms and share a 377 square feet terrace facing the garden.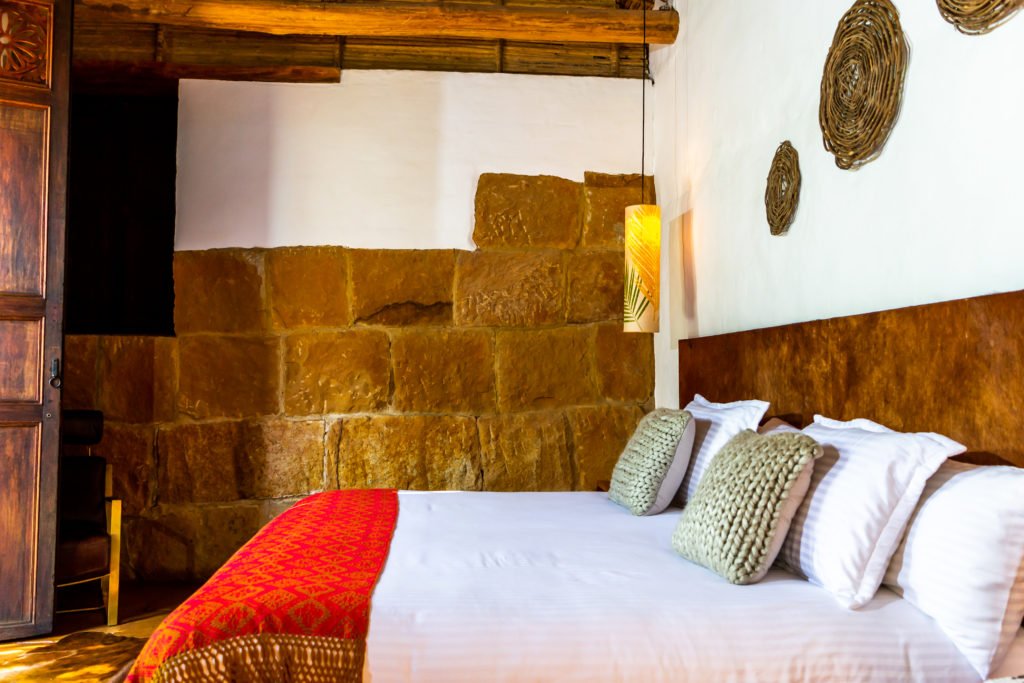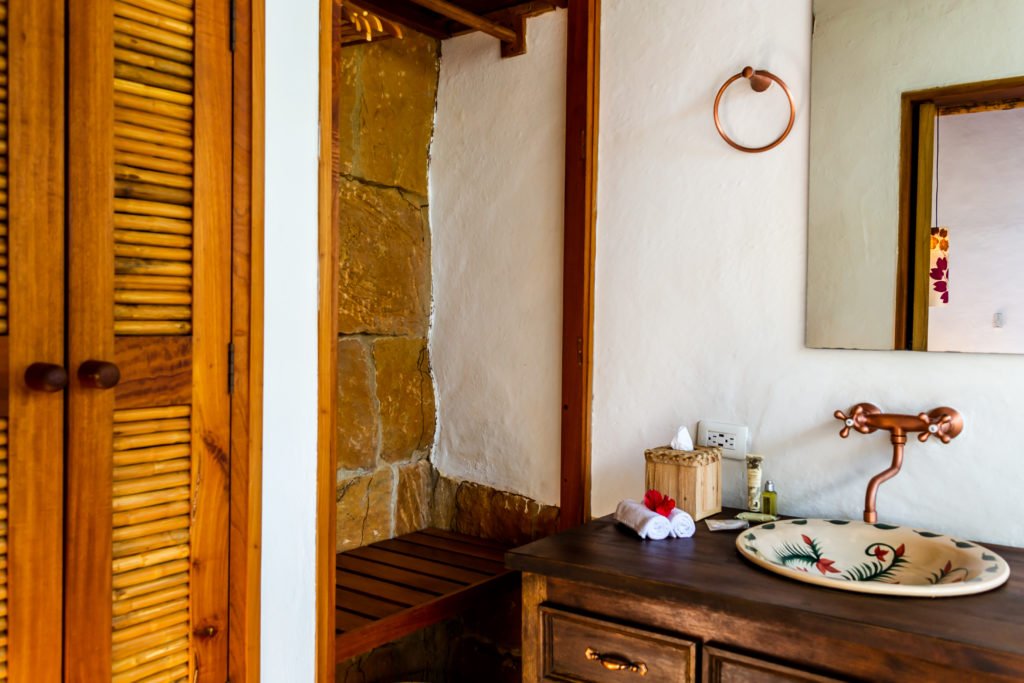 Services
When staying at Yahri you enjoy a fully inclusive proposal with full board and a private guide to explore the entire region. Meals can be taken in the property (prepared by a private chef), as a picnic during a day of activities, or in the village at a local restaurant or a private home.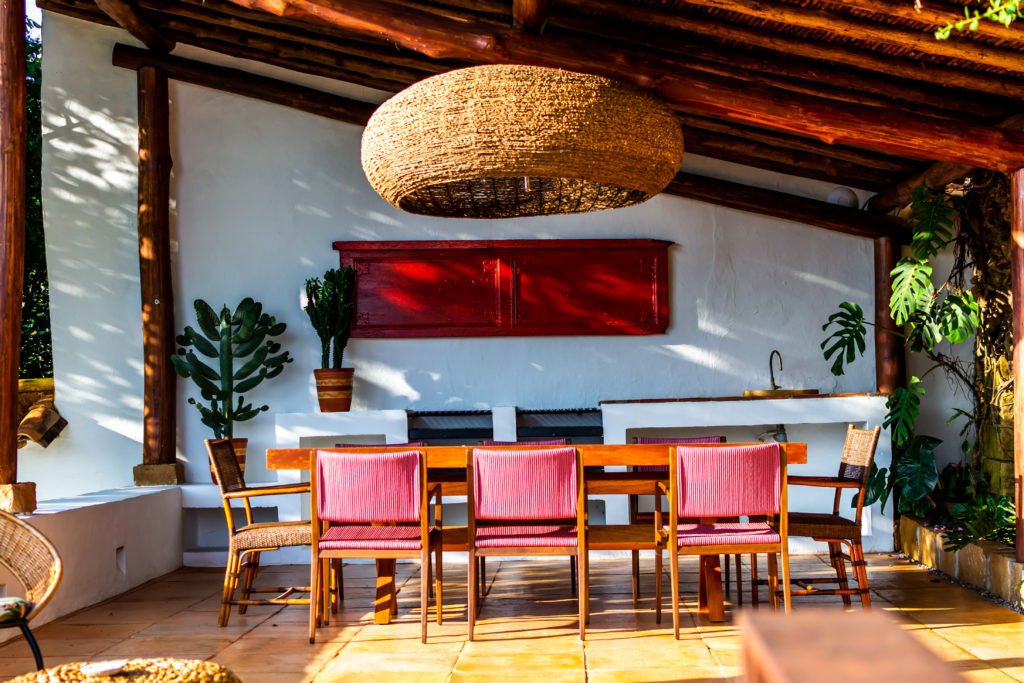 Activities
Your personal Yahri guide will show you the very best of Barichara region, away from the crowd and in the most exclusive way. All activities can be tailor made to suite your needs and preferences.
Barichara is probably the best preserved village in Colombia. Discover it's architecture and it's people and enjoy everything it has to offer, from cultural activities and sightseeing, to cooking and yoga classes, a tibetan massage, and more adventurous options such as hiking, horseback riding and paragliding in the Chicamoya canyon.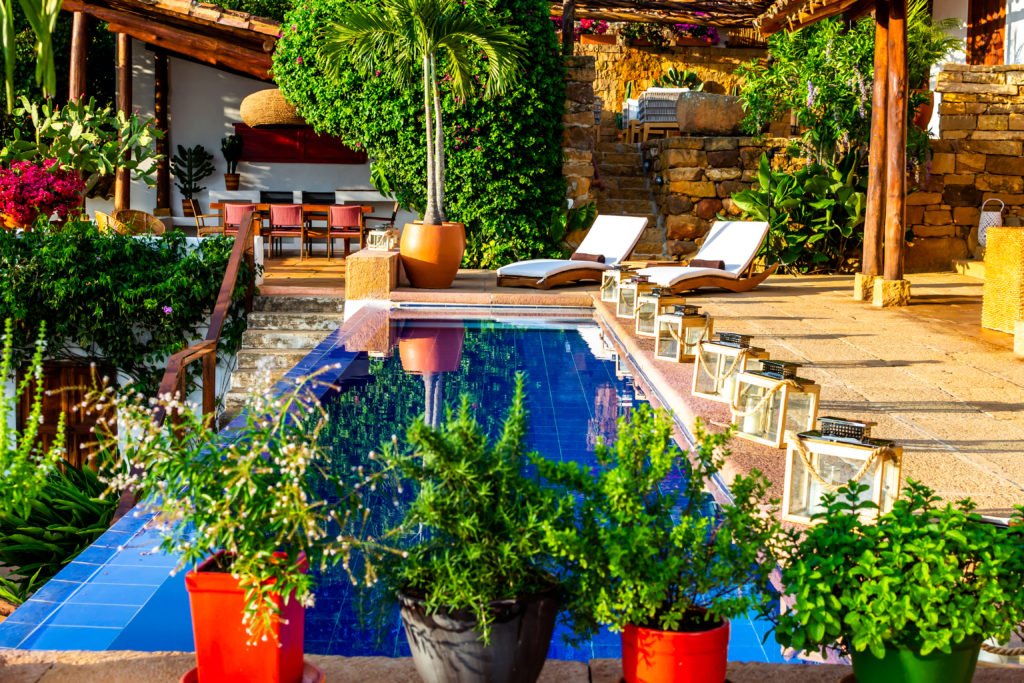 How to Reserve
Dreaming of Barichara for your next family vacation? Want to experience the best of Colombia's warm welcomes?
Reach out to one of our expert travel planners today. We're at your service.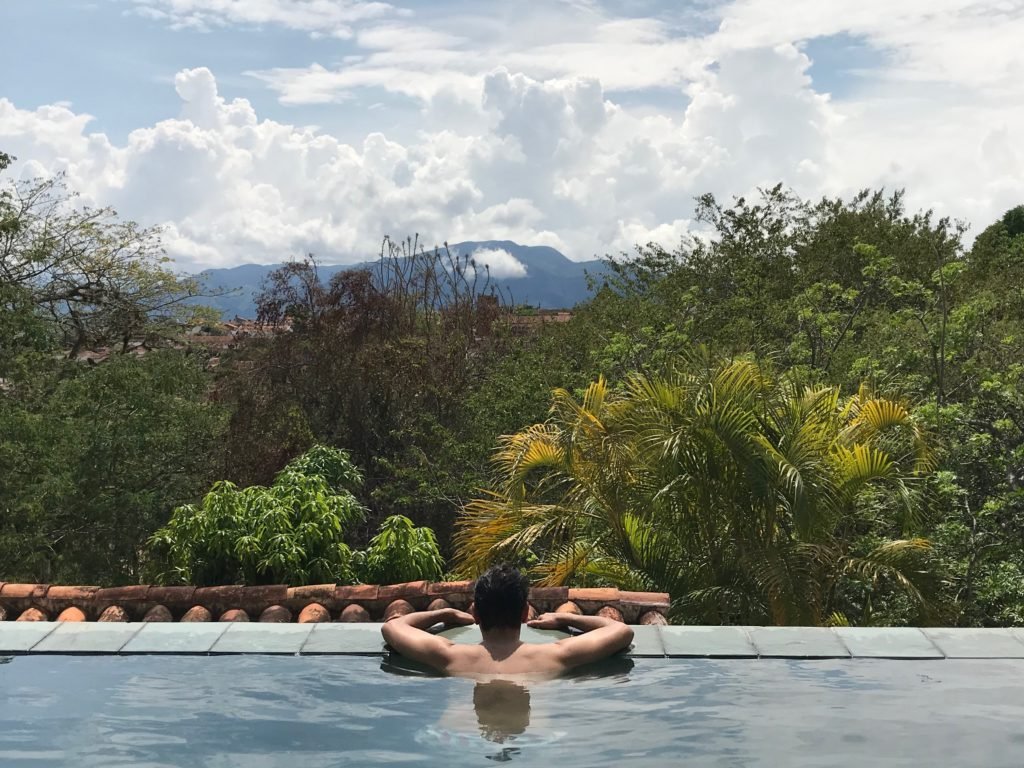 ARE YOU CONSIDERING A STAY AT CASA YAHRI? LANDED PROVIDES PERSONALIZED, CUSTOM TRAVEL WITHIN CENTRAL AMERICA, SOUTH AMERICA, AND THE ANTARCTIC. WE'LL CREATE A UNIQUE ITINERARY PLAN TAILORED TO YOUR INTERESTS AND DREAMS. EXPERIENCE THE TRIP OF A LIFETIME. SPEAK WITH ONE OF OUR EXPERT TRAVEL PLANNERS TODAY AT 801.582.2100.