Step aboard the Andean Explorer, a Belmond Train, the first luxury sleeper train in South America.
Outfitted with 16 carriage trains, including a spa and lounge car, this Andean explorer train winds through some of Peru's most iconic landscapes — from Cusco to Lake Titicaca and Arequipa.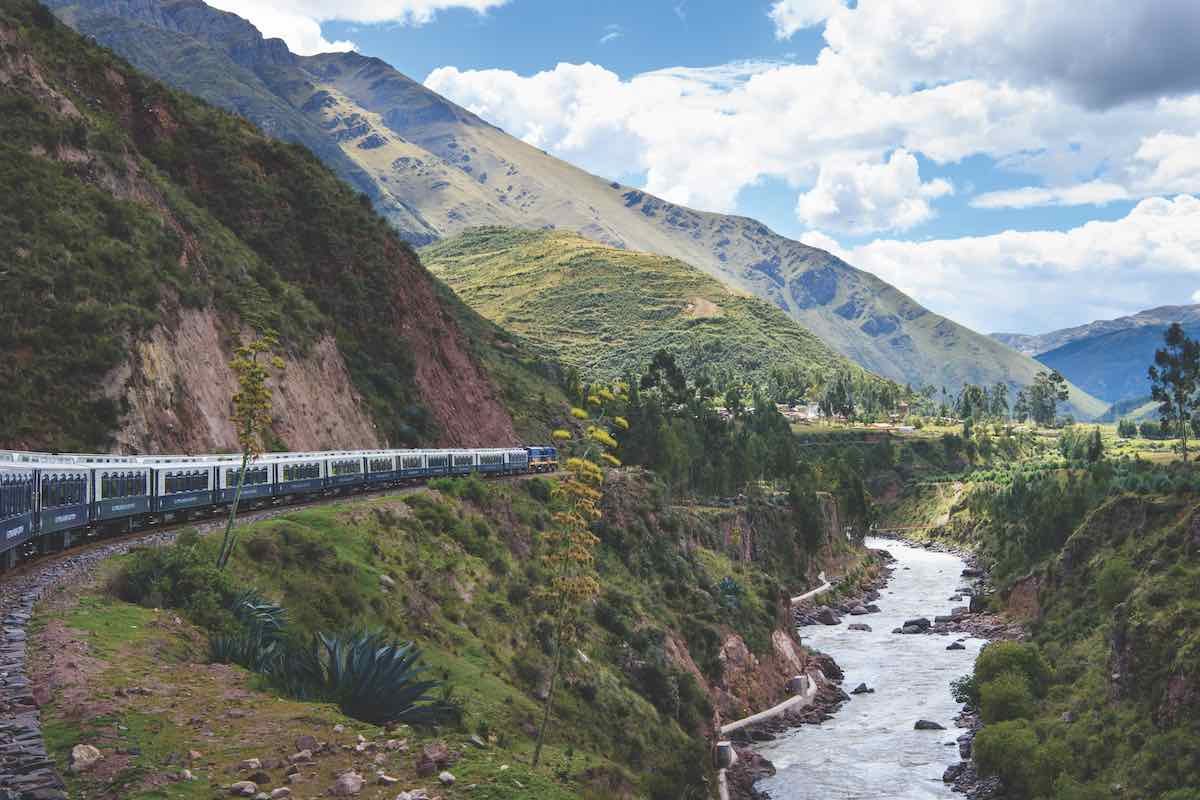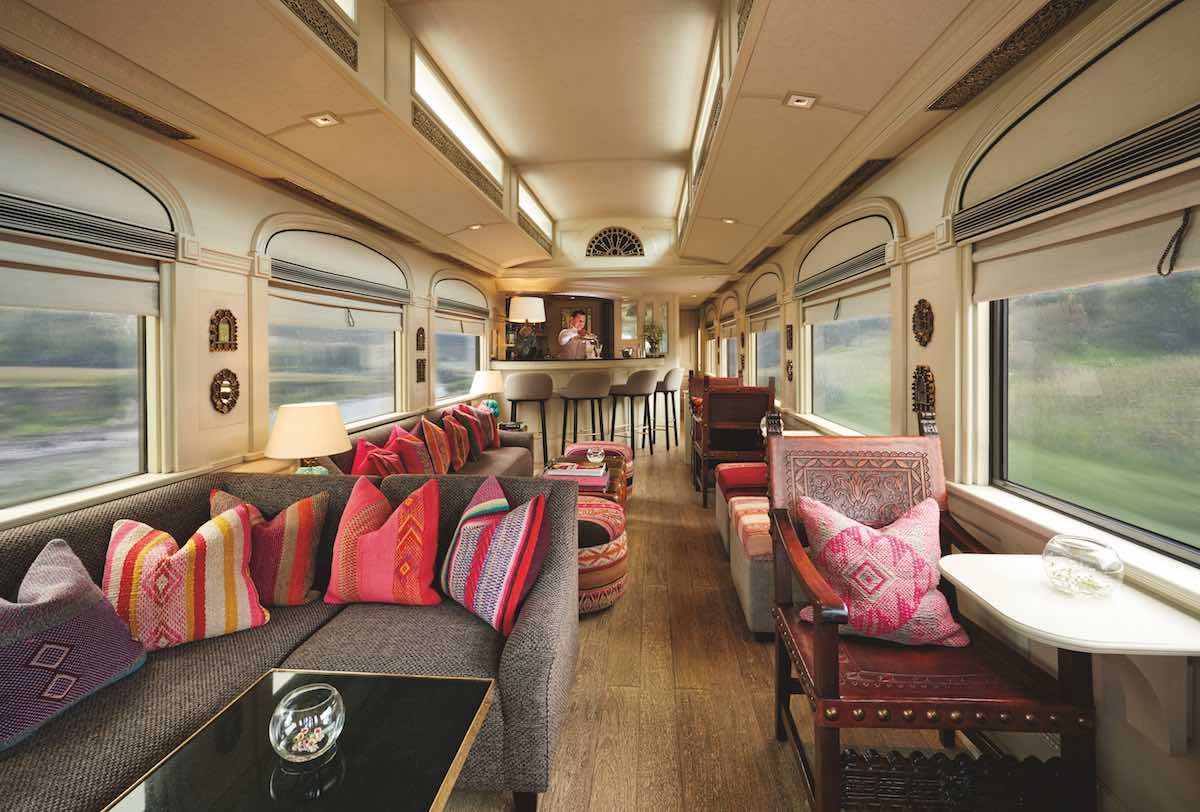 Accommodations 
These luxury cabins feature single sized beds, Peruvian accents and an en-suite bathroom with shower.
In-cabin amenities:
Wardrobe
24/7 call buttons
Air conditioning
220v electrical outlets
Oxygen tanks and masks
Adapters
Robe and slippers
Medical assistance on board
---
Bunk Bed Cabins (59 square feet):
---
Twin Bed Cabins (79 square feet):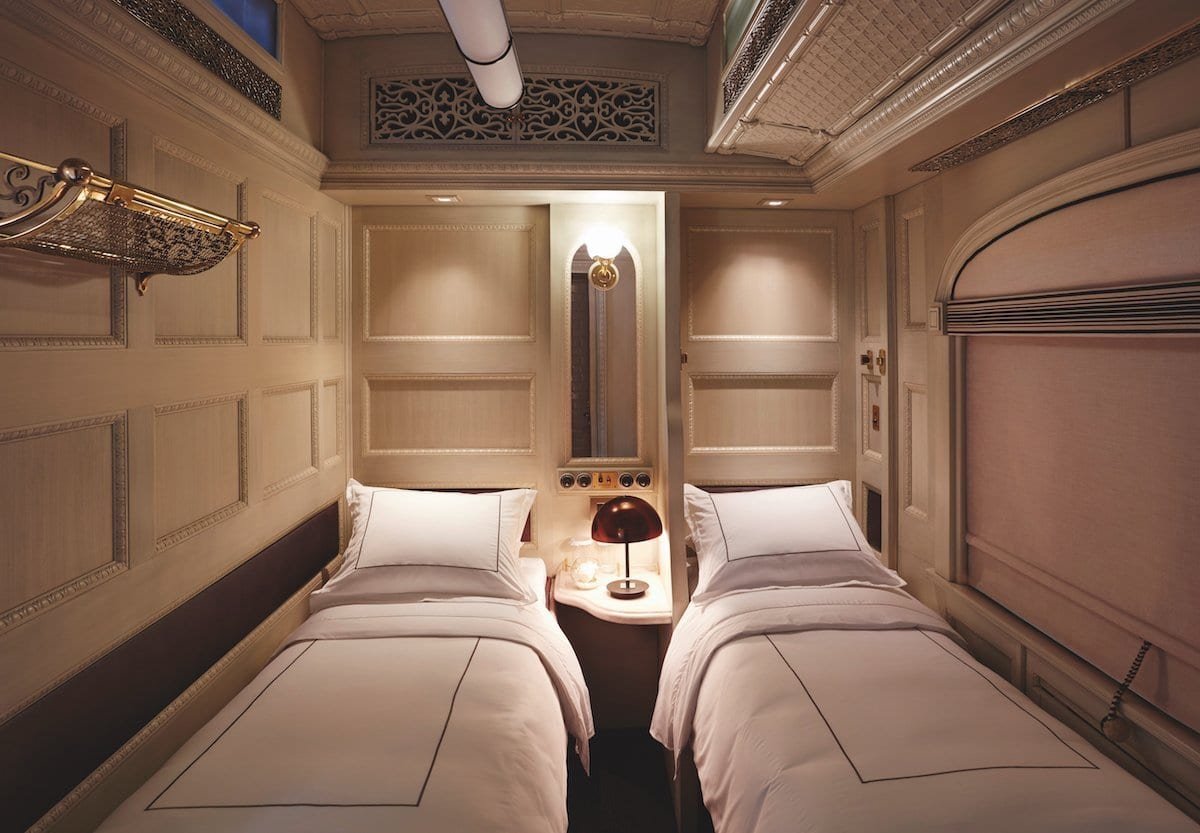 ---
Suite Cabins (141 square feet):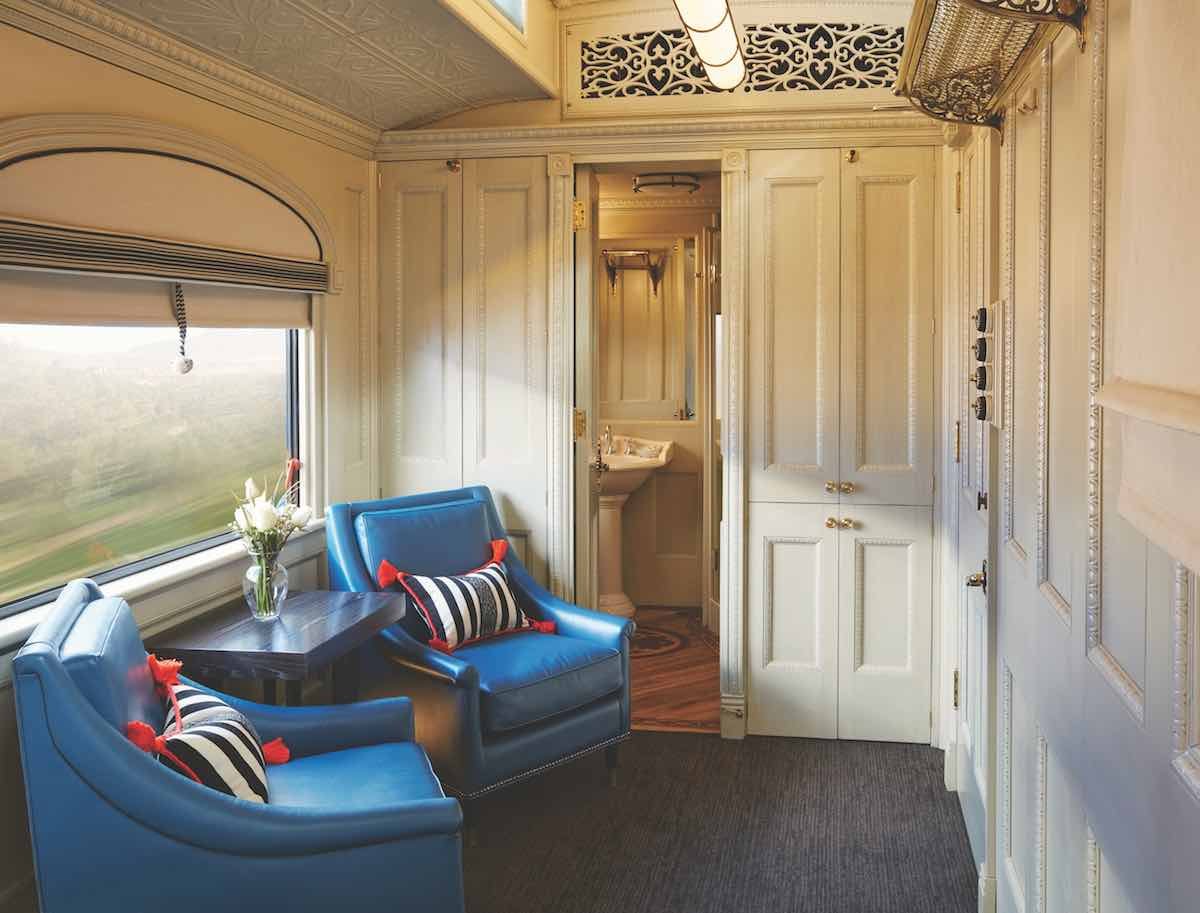 Dining & Spa Cars
Guests can indulge in Peruvian cuisine in the Belmond Andean Explorer's two dining cars, accented with leather chairs and mountain views.
The train's menus are created by the team at Belmond Monasterio who infuses flavors of natural produce from the Peruvian Andes into every meal.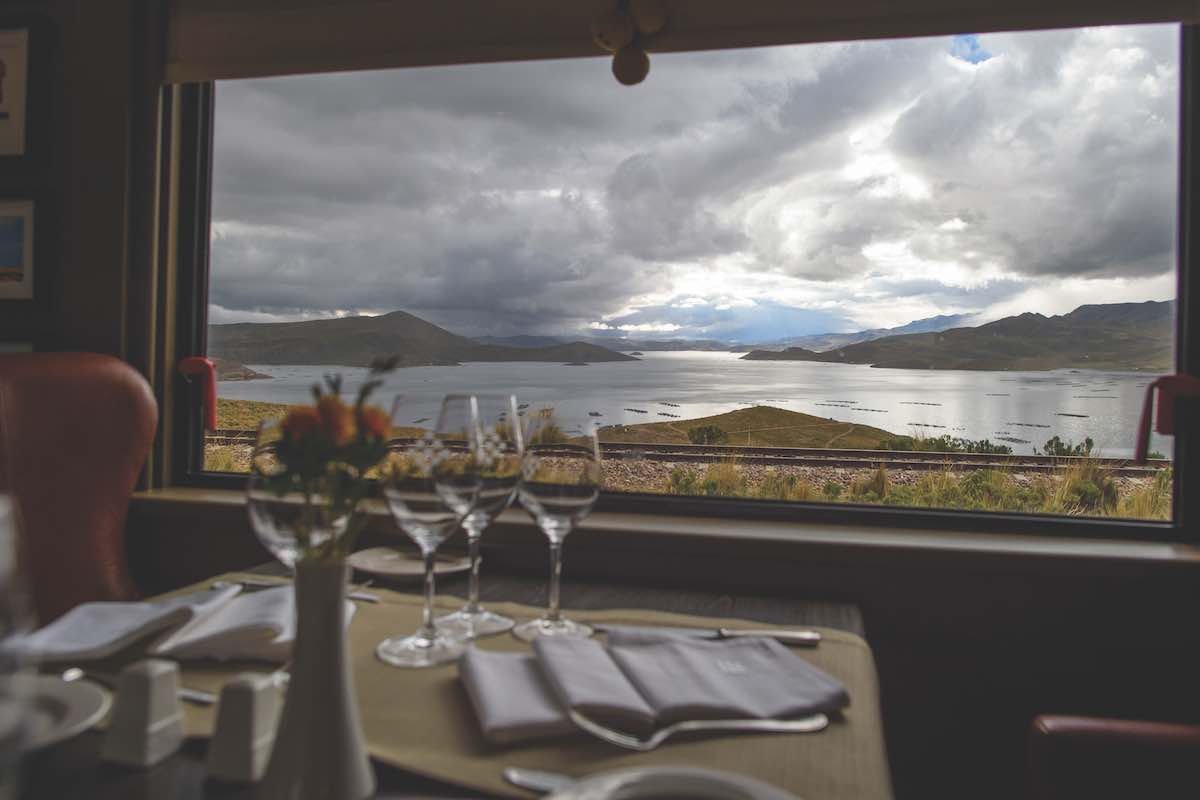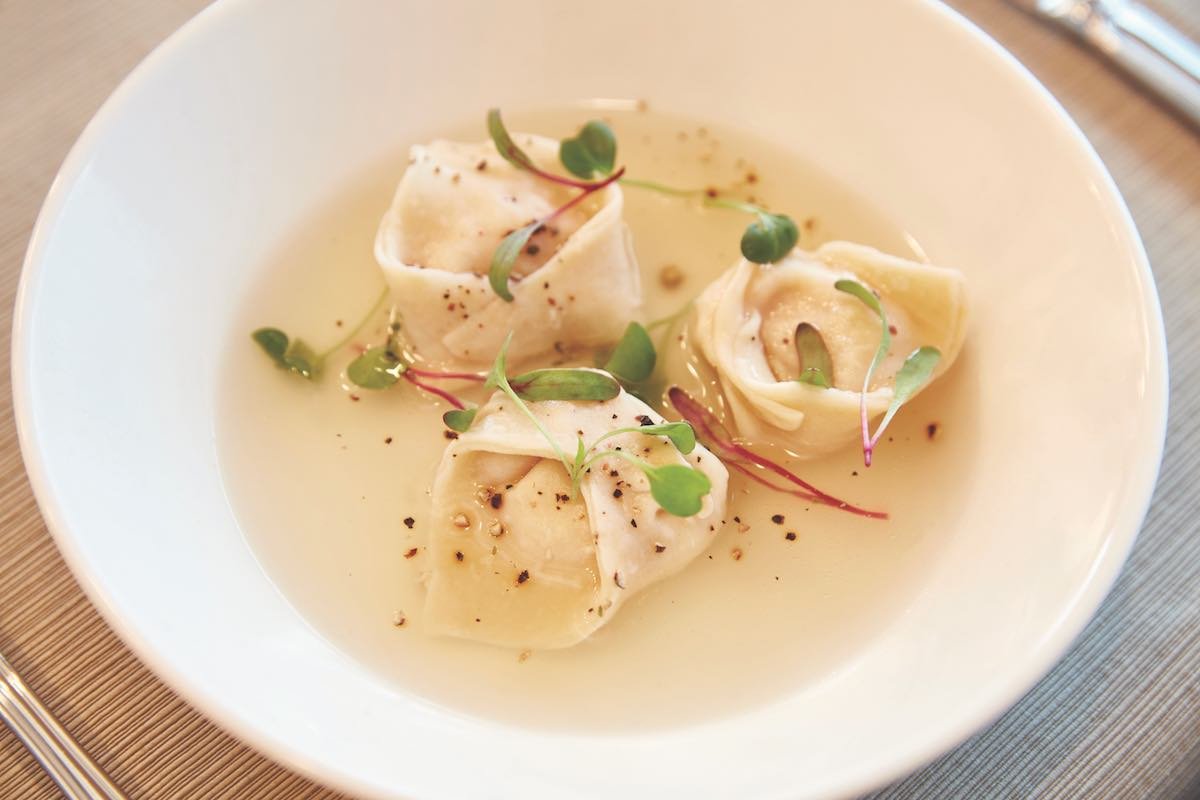 The train also features a lounge car where guests can relax with cocktails.
The Spa car features Peruvian spa treatments such as clay wrap, coca leaf, and deep-tissue massages.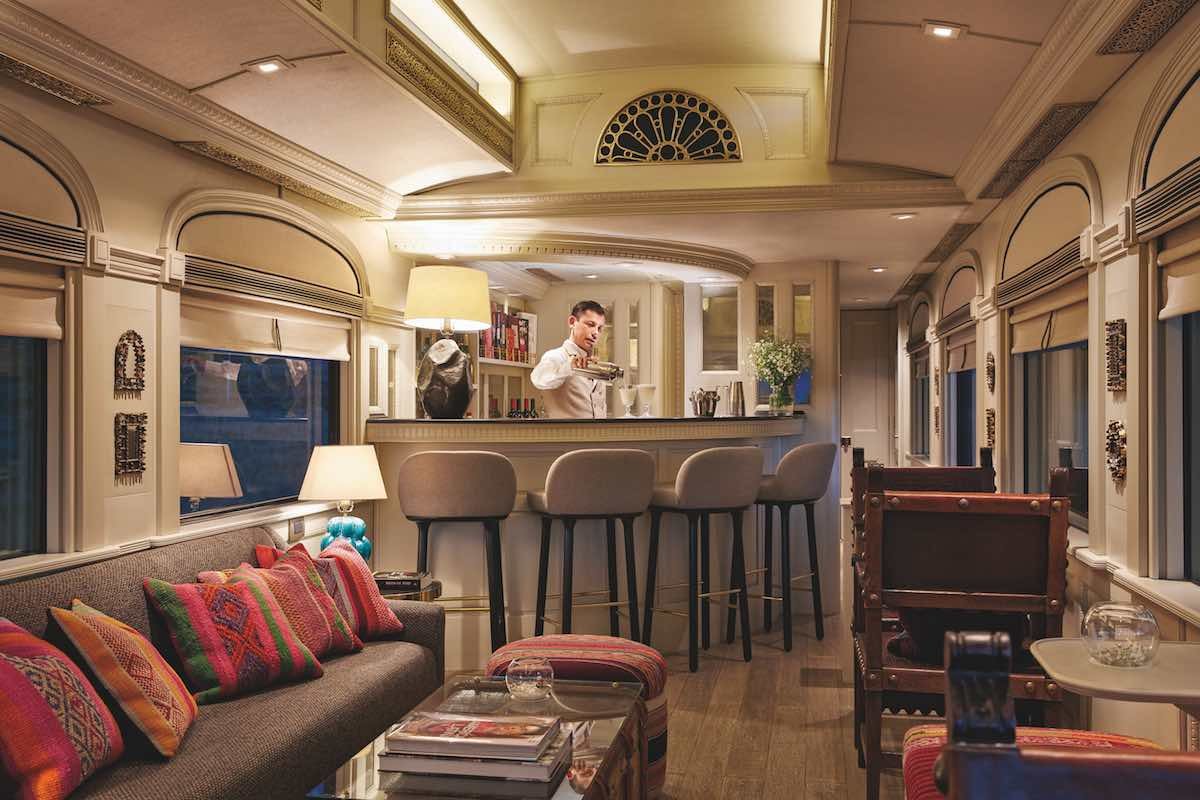 Sample Itineraries
Andean Plains & Islands of Discovery: Arequipa > Puno > Cusco: 2 days, 2 nights, departs every Friday through December 2019
Spirit of the Water: Cusco > Puno: 1 day, 1 night, departs every Tuesday through December 2019
Peruvian Highlands: Cusco > Puno > Arequipa: 3 days, 2 nights, departs every Thursday through December 2019
Spirit of the Andes: Puno > Cusco: 1 day, 1 night, departs every Wednesday through December 2019
---
Spirit of the Water: Cusco – Puno, 1 day, 1 night
Day 1 – Tuesday:
Depart from Cusco at 11 am. Enjoy lunch in a dining car with sophisticated cuisine. In the afternoon, disembark and explore Raqch'i, an Incan historical site.
In the evening, travelers can enjoy a tour of La Raya. Later, guests enjoy cocktails and dinner while they unwind in the lounge car with fellow travelers.
At 11:30 pm, guests arrive at Puno – Lake Titicaca Station.
Day 2 – Wednesday:
Guests wake up to spectacular views of Lake Titicaca as they eat an onboard breakfast. After, guests will disembark and continue on with their travels.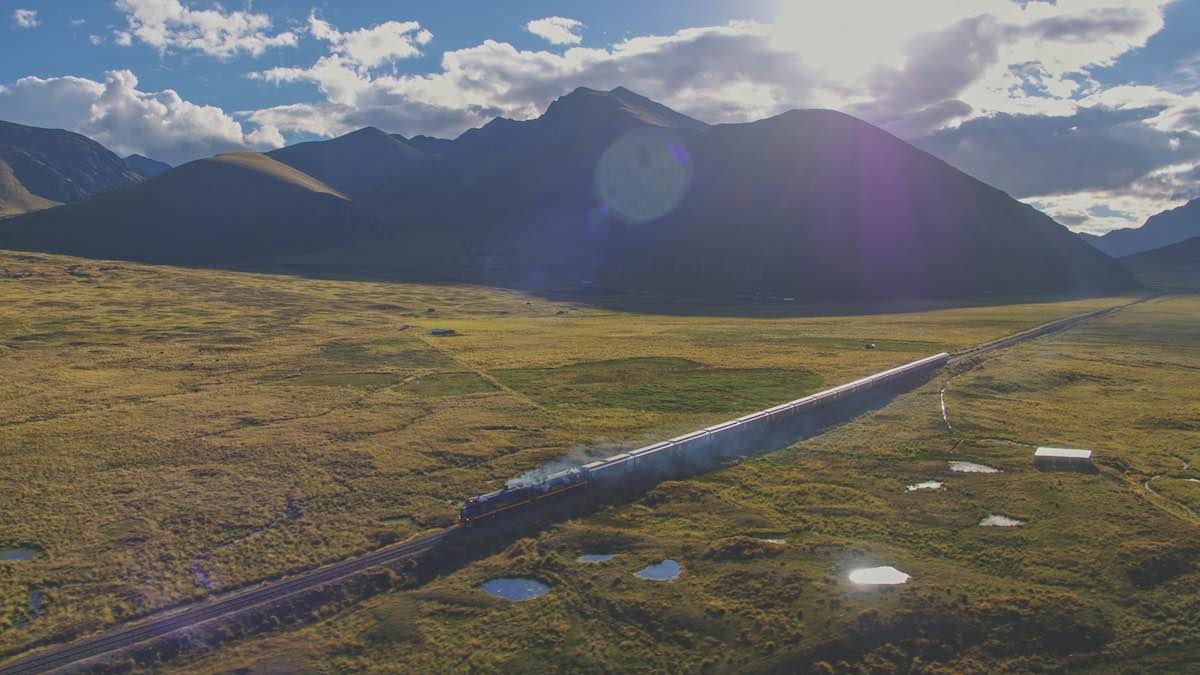 ---
Peruvian Highlands: Cusco – Puno – Arequipa: 3 days, 2 nights
Day 1 – Thursday:
At 11 am, travelers will board the train in Cusco and relax into their private cabins. Enjoy a delicious lunch before leaving to explore the Raqch'i archeological site in the afternoon.
In the evening, guests will get a tour of La Raya and later eat dinner in the train's dining car and chat with travelers at the bar.
Day 2 – Friday:
Awake to striking views of Lake Titicaca as you eat breakfast. Disembark and take a boat ride to the Uros Islands and continue on to Taquile Island.
Enjoy a private lunch on Collata Beach where you will watch demonstrations from traditional dancers and artisanal workers.
Have afternoon tea at the station before eating dinner onboard and heading toward Arequipa.
Day 3 – Saturday:
Eat an early morning breakfast before departing to an excursion of Sumbay caves, historic cave paintings.
Return to the train for lunch and disembark in Arequipa.
*Some guests may choose to depart the train early at Cañahuas and explore Colca Canyon. Guests can also disembark on Km 93 and extend their journey to Belmond Las Casitas.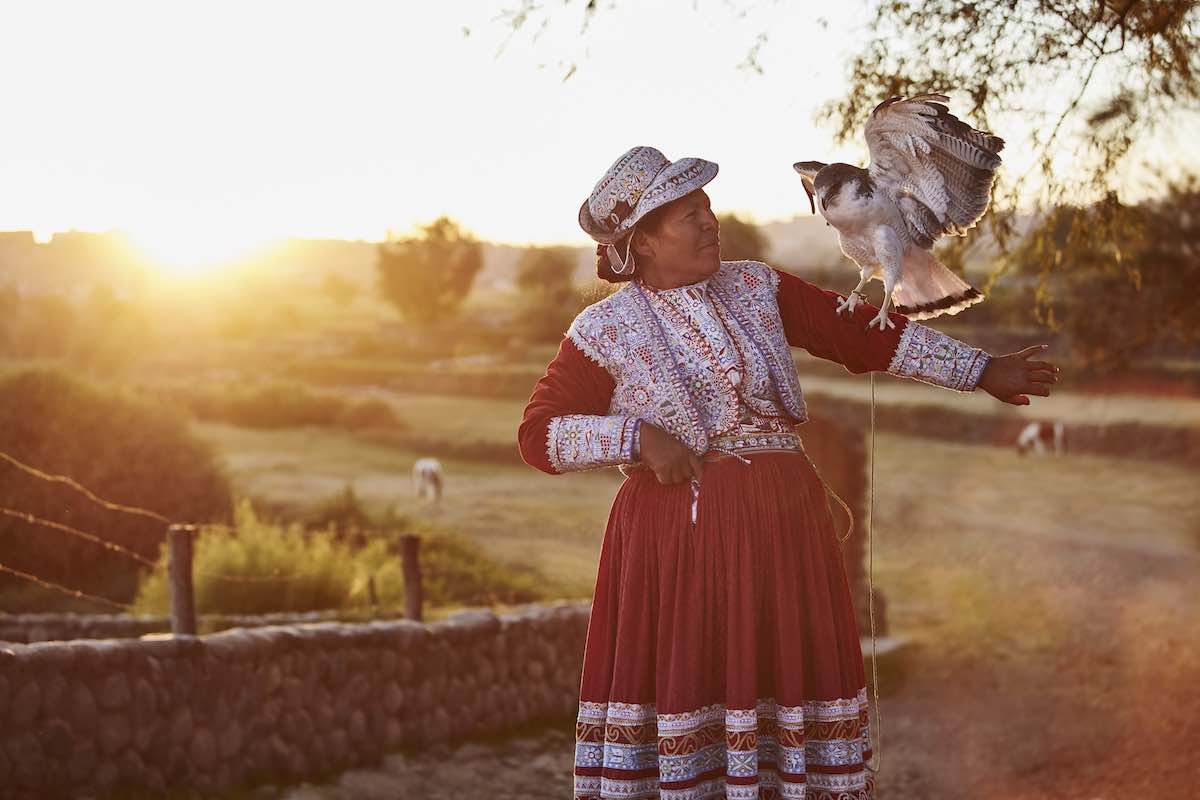 ARE YOU CONSIDERING A JOURNEY ON THE BELMOND ANDEAN EXPLORER? LANDED PROVIDES PERSONALIZED, CUSTOM TRAVEL WITHIN CENTRAL AMERICA, SOUTH AMERICA, AND THE ANTARCTIC. WE'LL CREATE A UNIQUE ITINERARY PLAN TAILORED TO YOUR INTERESTS AND DREAMS. EXPERIENCE THE TRIP OF A LIFETIME. SPEAK WITH ONE OF OUR EXPERT TRAVEL PLANNERS TODAY AT 801.582.2100.