HONDIUS
MV Hondius is a comfortable expedition cruise ship with a maximum capacity of 170 passengers (80 guest cabins). Launched in 2019, Hondius is the first vessel to be built with an ice rating of Polar Class 6 (equivalent to 1A-Super), the highest Polar Class notation for ice-strengthened vessels. This feature makes the Hondius ideally suited for Antarctic exploration.
Hondius is a swift Antarctic cruise vessel, with an average cruising speed of 15 knots. That's up to 5 knots faster than many other polar expedition ships–a real advantage when crossing the Drake Passage. Hondius has a length of 353 feet, a width (beam) of 58 feet, and a draft to baseline of 17 feet.
Hondius has a crew and staff of 72, including expedition and hotel staff.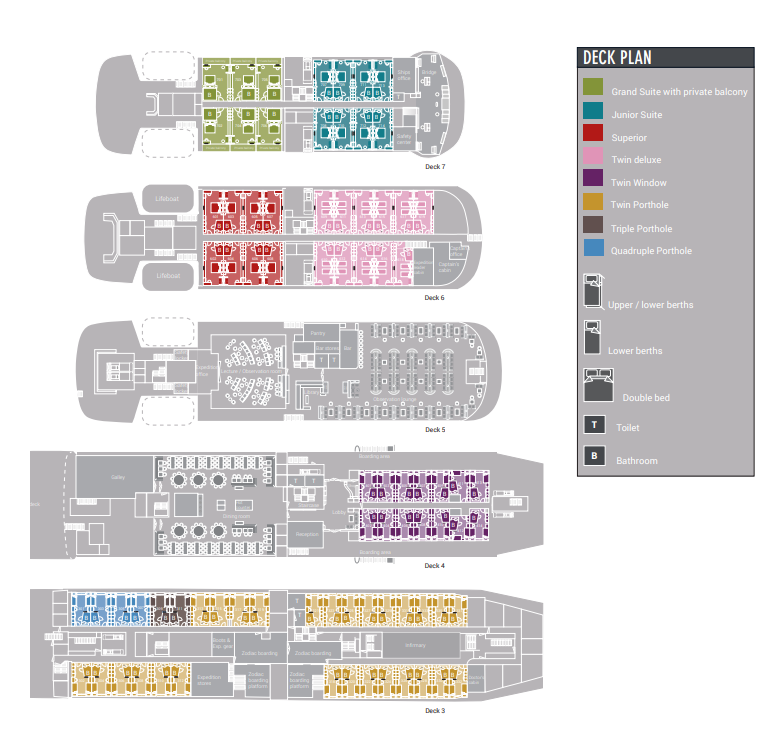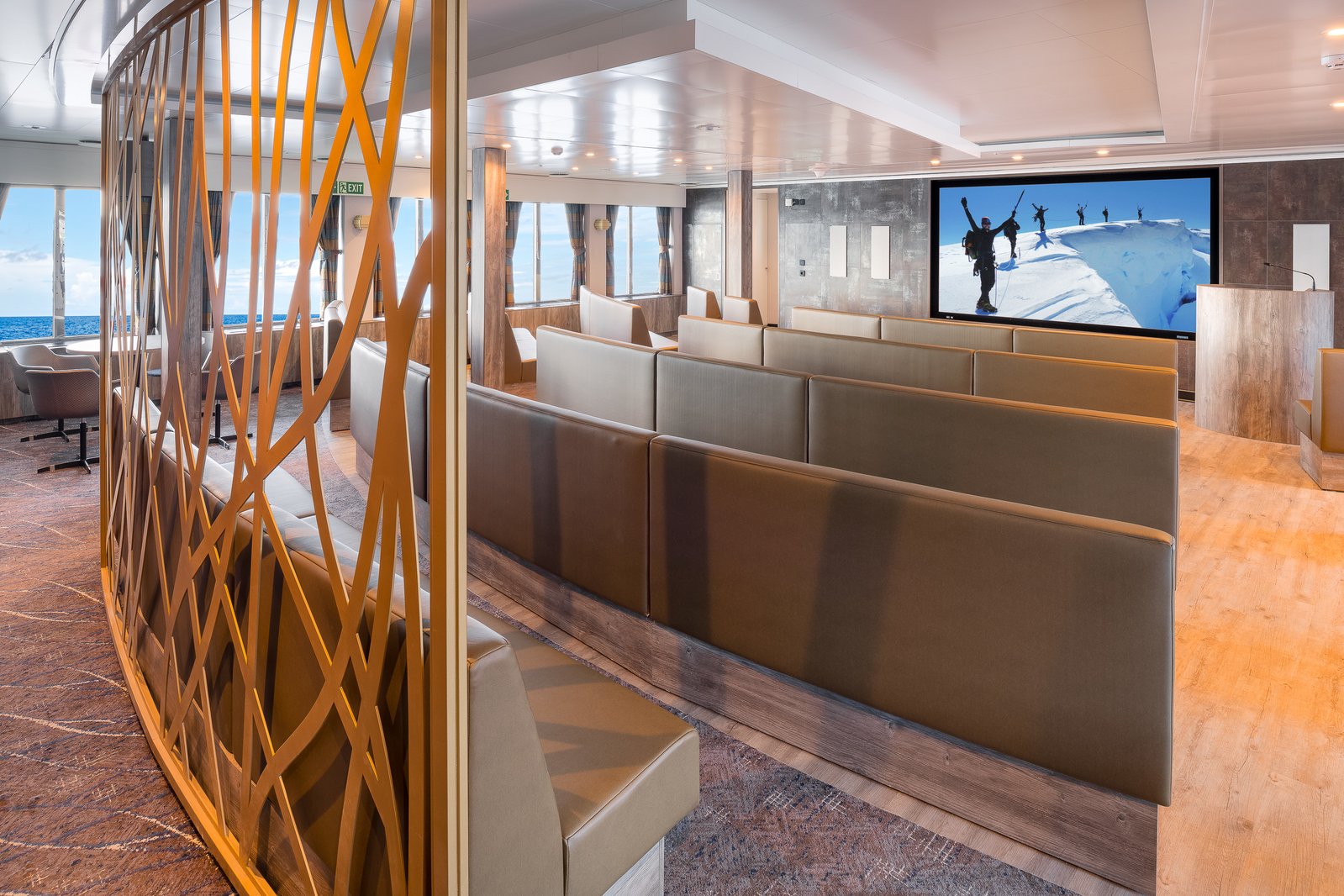 Amenities
Onboard amenities include a library, bar, presentation theater, dining room, gallery, and infirmary. One of the decks at the Hondius has been entirely reserved for lectures and presentations (English is the primary language onboard).
All meals onboard the ship, including snacks, coffee and tea are included in all itineraries. Hondius has a non-smoking policy, but guests can smoke in certain designated areas. Laundry service, bar, beverages, telecommunication and excess baggage come at an additional cost.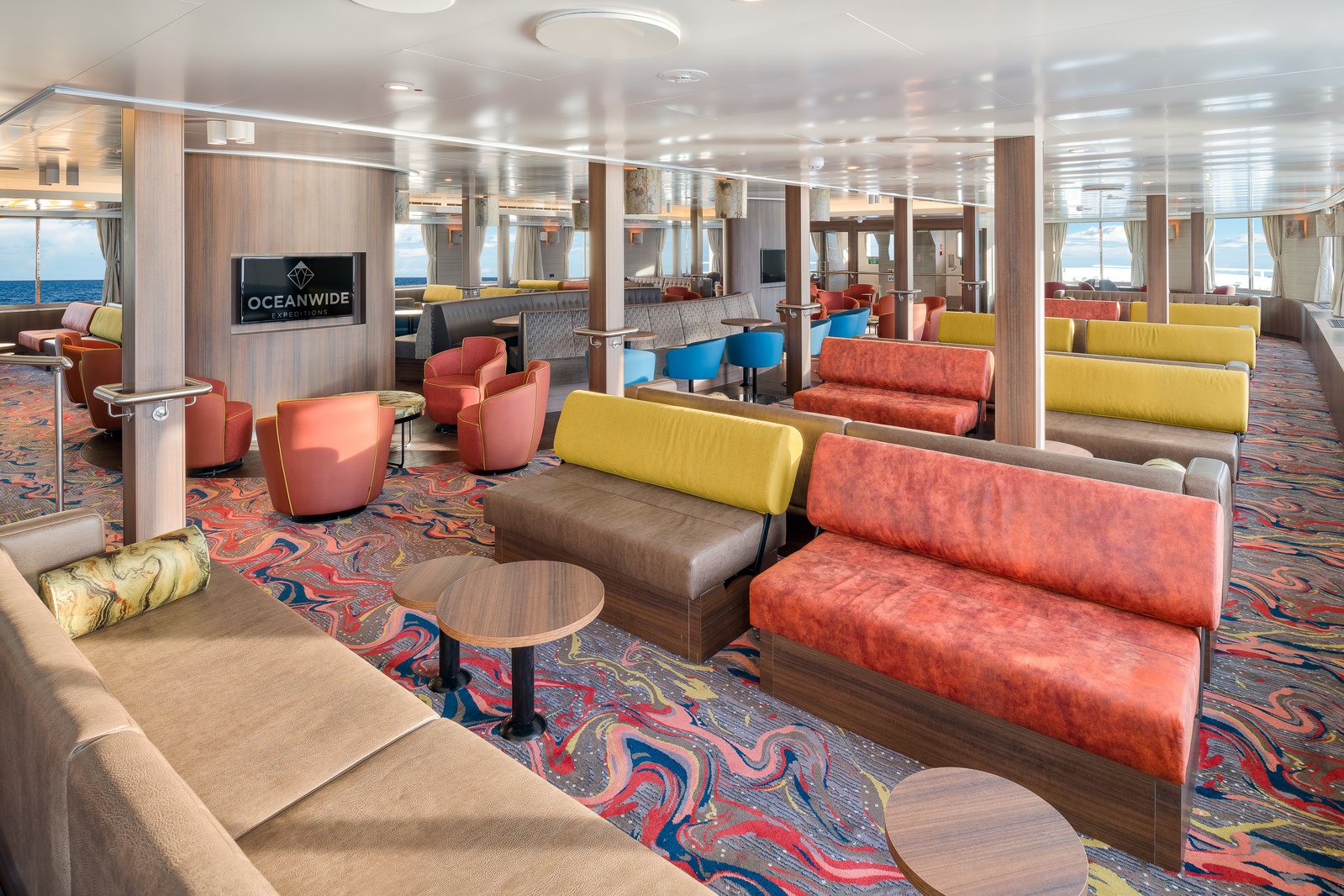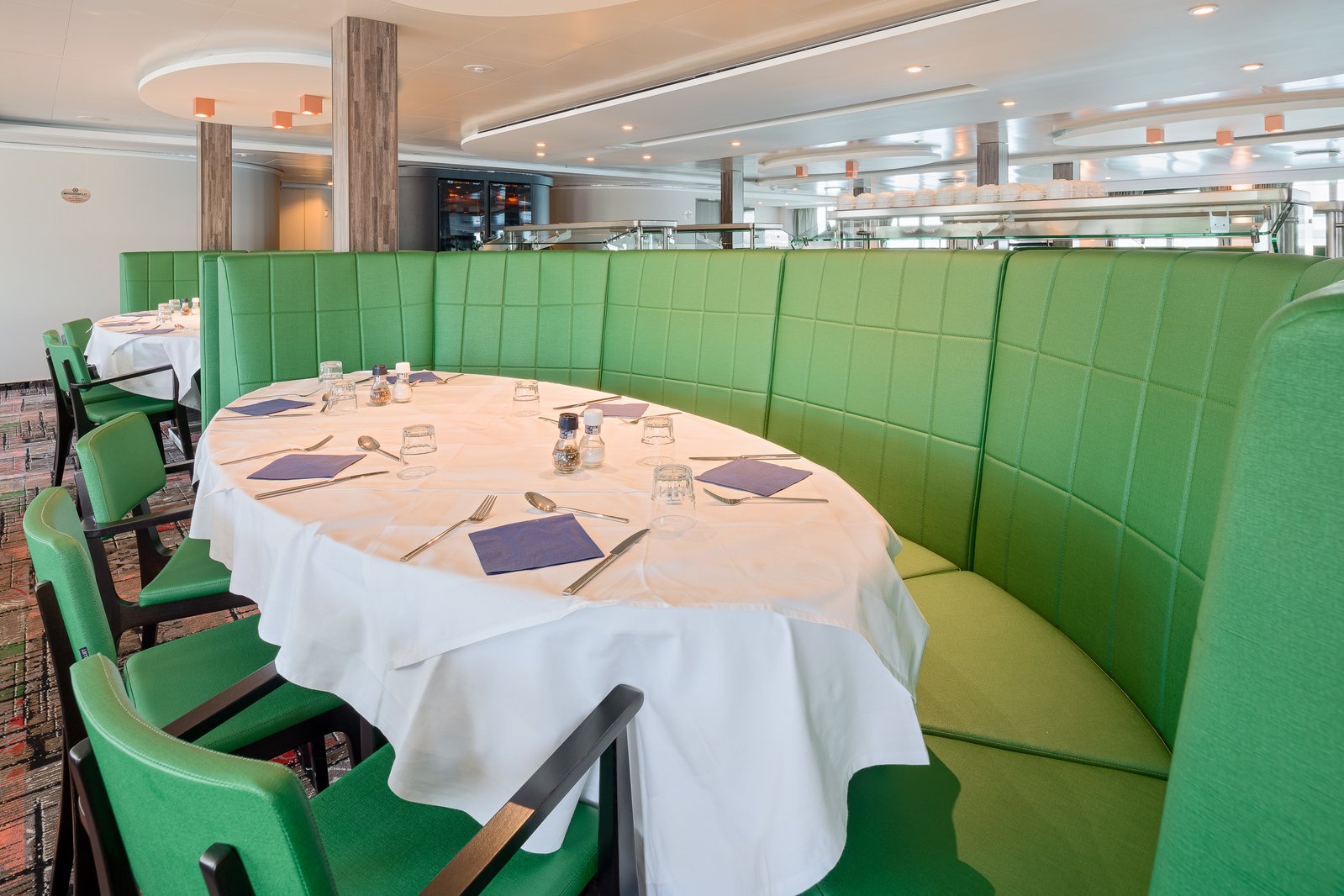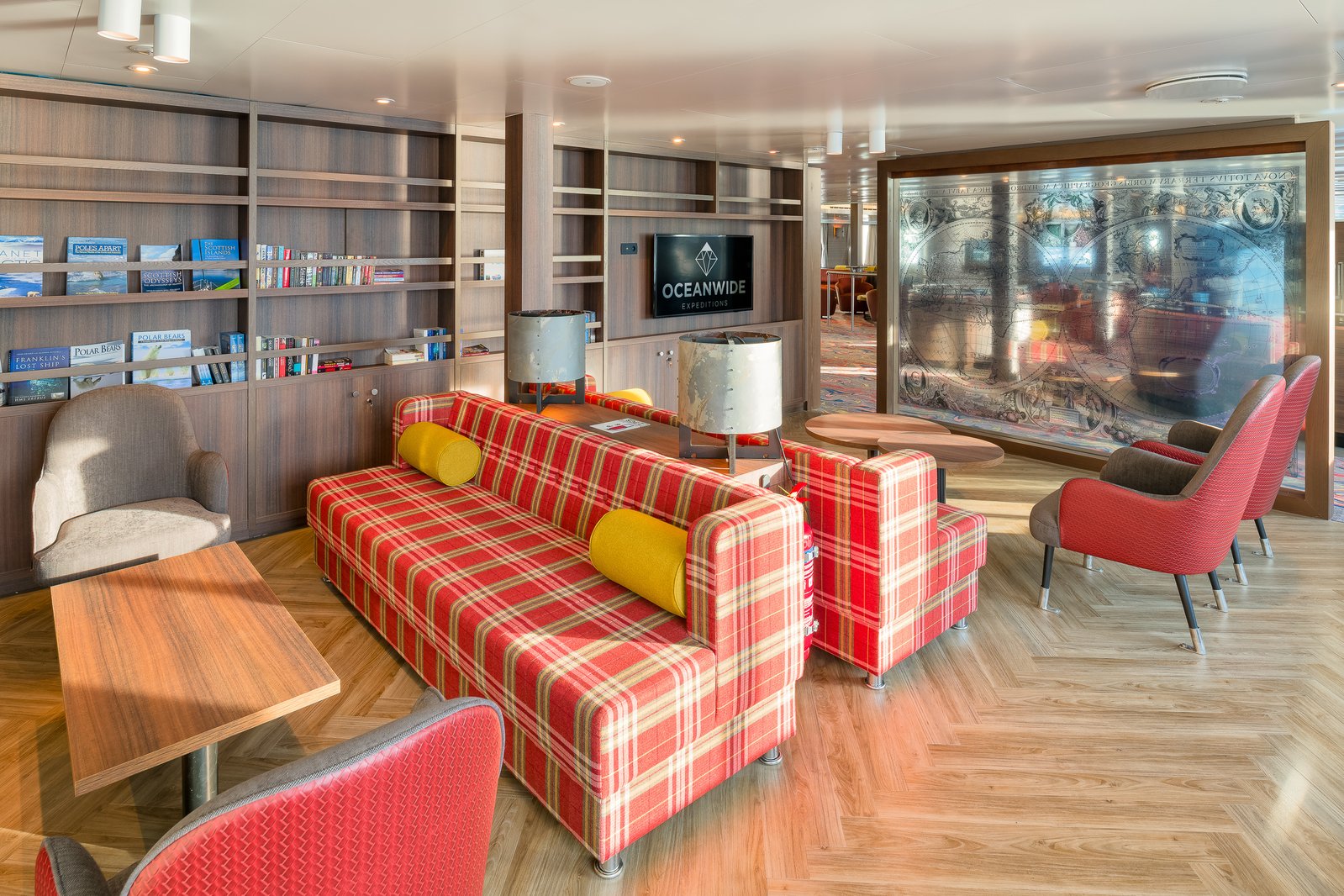 Activities
Hondius philosophy is to keep open-sea crossings short, allowing the voyages to maximize onshore and near-shore activities. Hondius carries a fleet of rigid-hull inflatable Zodiac boats — enough for all passengers to be off the ship at the same time. The vessel has two separate gangways and a sheltered indoor Zodiac embarkation platform that can also be used for special outdoor activities, such as kayaking. Zodiac cruising and onshore hiking are included with every departure (weather permitting).
Special interest activities such as kayaking, hiking, snowshoeing, mountaineering, field camping, ski trekking, and polar diving are available on selected voyages. Our team of LANDED travel specialists can help you select the voyage that's right for you.
When you aren't exploring the Antarctic on land or cruising the coastline in a Zodiac, you can enjoy the Hondius program of lectures, delivered by the expedition team's naturalists and adventure guides.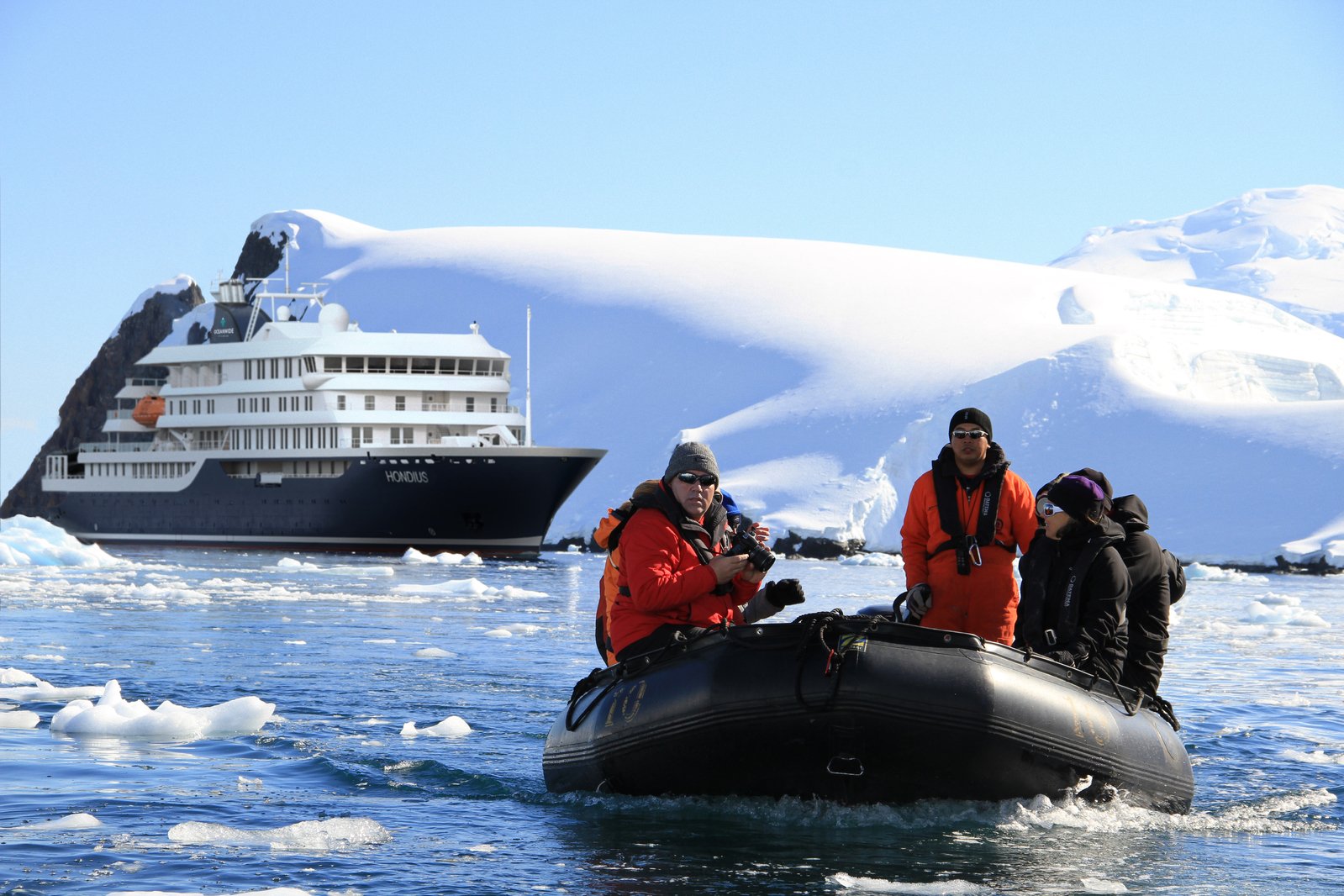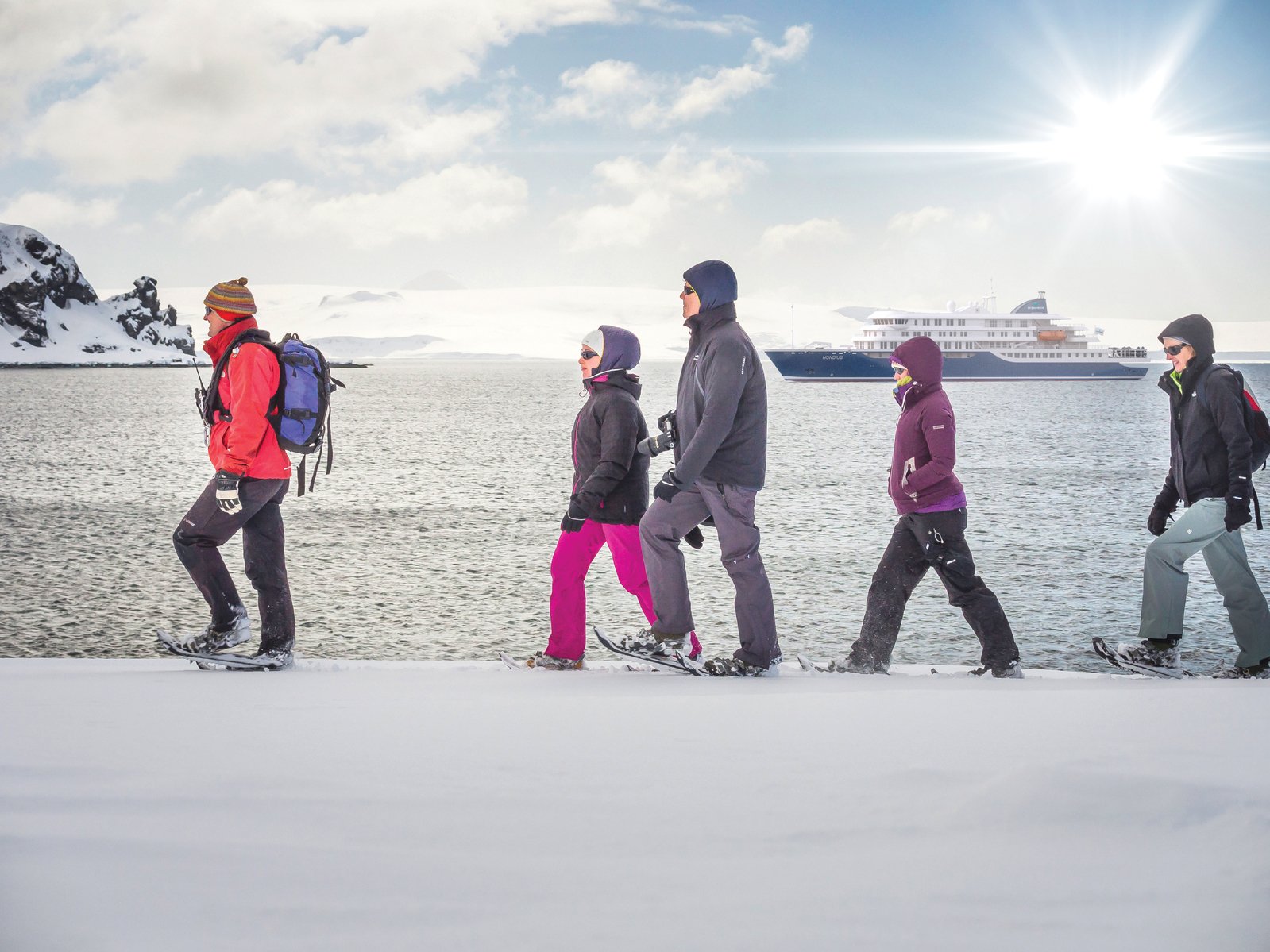 Plancius Cabin Options
The Hondius offers six cabin categories:
Twin, triple, and quadruple porthole cabins (ranging in size from 129 to 194 square feet) – these cabins feature two portholes
Twin window cabins (ranging in size from 129 to 151 square feet) – featuring one window
Twin deluxe cabins (ranging in size from 204.5 to 226 square feet) – featuring two windows
Superior cabins (ranging in size from 215 to 226 square feet) – featuring two windows
Junior suites (ranging in size from 204.5 to 215 square feet) – featuring one double window
Grand suites with balcony (291 square feet) – featuring one double window
All cabins have a private shower and toilet, flatscreen TV, hair dryer, small sofa, wardrobe, and telephone and Wi-Fi at an additional cost.
Superior cabins, Junior suites, and Grand suites also feature bathrobes, a mini fridge, and a coffee and tea maker.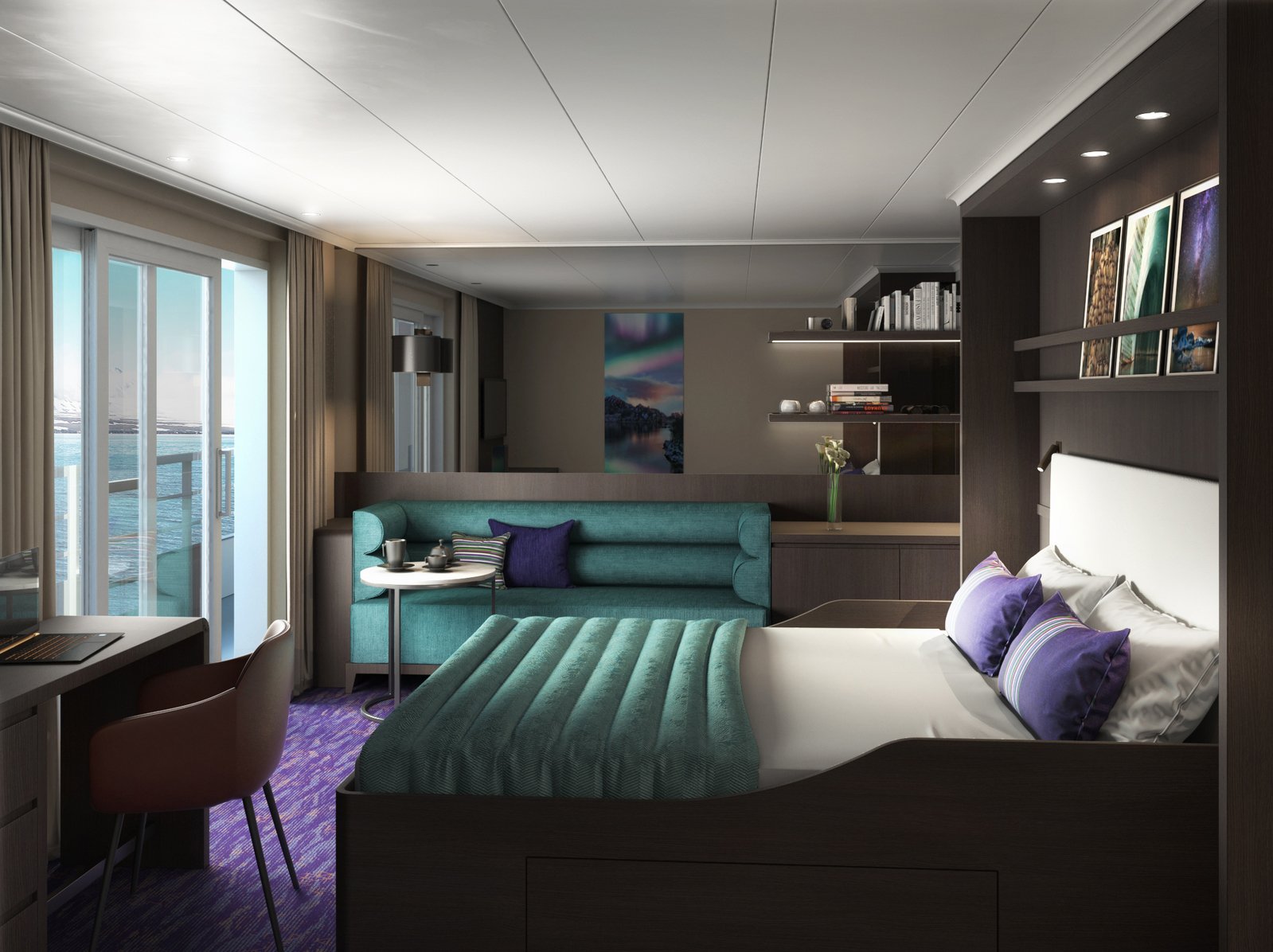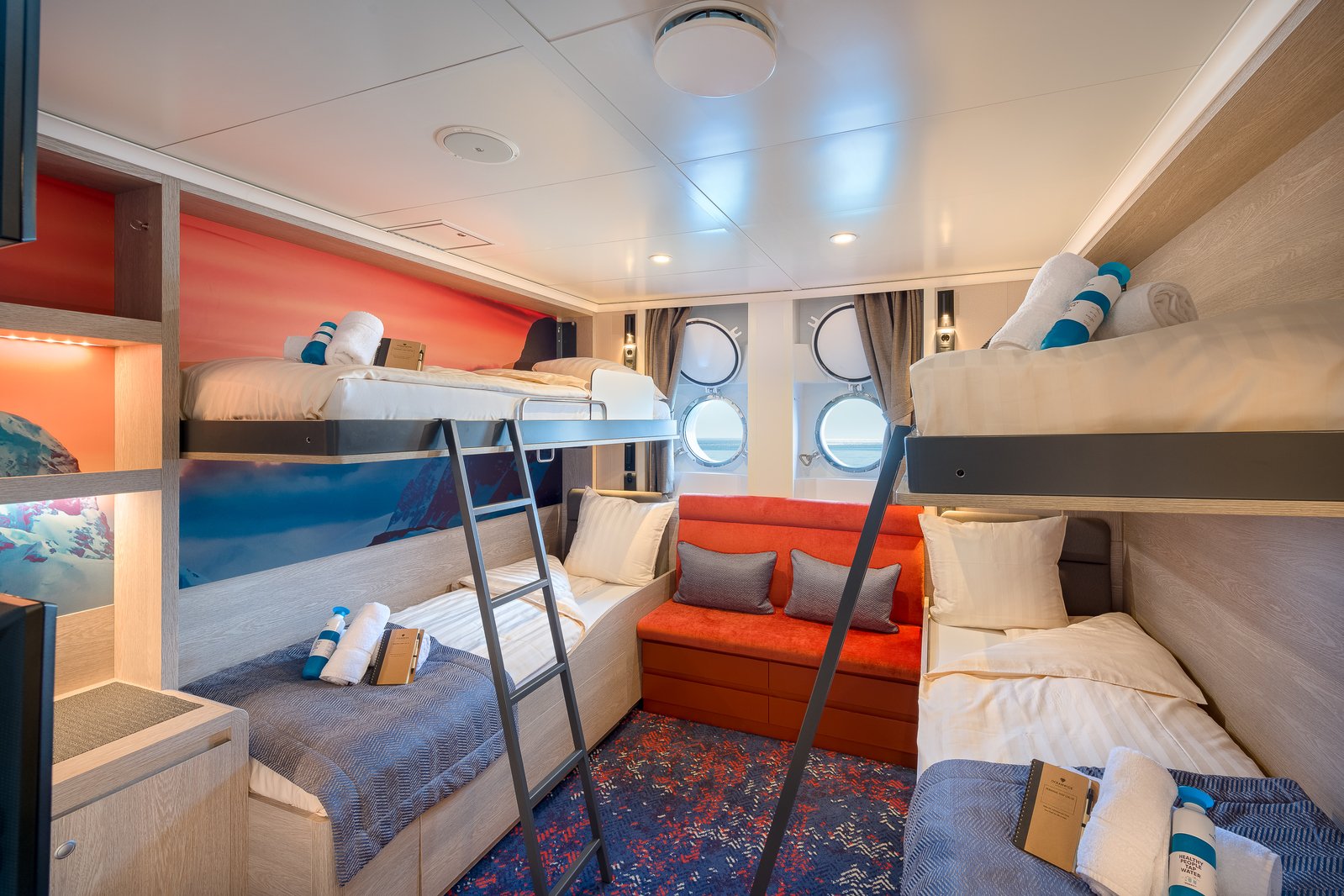 Sample Itineraries
The Hondius operates cruises of various lengths, from 10 to 20 nights.
Sample 10-night Cruise: Antarctica: 
Day 1: Morning at leisure in Ushuaia; afternoon embarkation to the Hondius. Enjoy a welcome dinner while you sail along the wildlife-rich Beagle Channel, towards the White Continent of Antarctica.
Day 2-3: At sea, cruise through the Drake Passage. After passing the Antarctic Convergence – Antarctica's natural boundary, formed when north-flowing cold waters collide with warmer sub-Antarctic seas – guests can enjoy the marine and avan life changes in the circum-Antarctic upwelling zone.
Day 4-7: Cruise the snow-capped Melchior Islands and Schollaert Channel, sailing between Brabant and Anvers Islands. Disembark by Zodiac and explore the continent each day. Places you may visit include: Danco Island, Neko Harbour, Paradise Bay, Port Lockroy. No journey is the same.
Day 8: Cruise towards the volcanic islands of the South Shetlands.
Day 9-10: Return to the Drake Passage and to the Beagle Channel bound for Ushuaia. Conditions on the Drake Passage determine the exact time of departure.
Day 11: Morning breakfast and disembarkation in Ushuaia; afternoon pre-scheduled group transfer from the vessel to the airport in Ushuaia (directly after disembarkation) for your onward flight.
*All itineraries provided for illustration and guidance only. Programs may vary depending on local ice and weather conditions and in order to take advantage of opportunities to see wildlife. Itineraries may mention places that require permission to land, which must be granted by the relevant national authorities. Such permission is not granted prior to the publishing of these itineraries.
Airfares, whether scheduled or charter flights, as well as pre- and post- land arrangements are not included.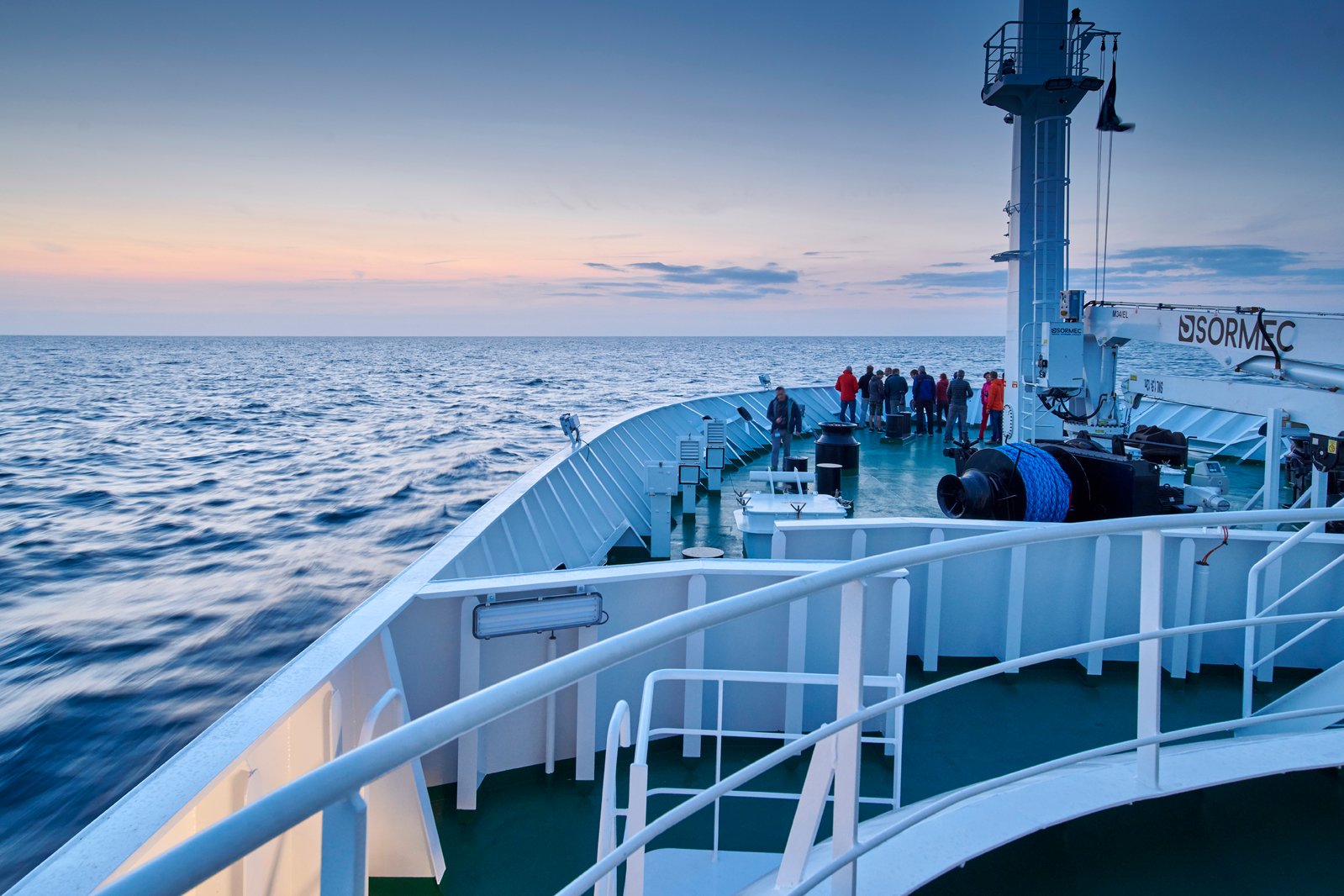 LANDED has a direct contract with the Hondius. We can also arrange air travel, touring, and accommodations in Chile and Argentina. Speak with one of our expert travel planners today at 801.582.2100. We'll take care of the details.