La Selva Lodge rests within the Yasuni Biosphere Reserve, on the southern bank of the Napo River, in the heart of Ecuador's Amazon Basin jungle.
Wildlife thrives here. This region is one of the most biodiverse places on Earth, home to millions of species of plants, animals, birds, and insects.
Guests at La Selva Lodge usually stay three or four nights, exploring the jungle with expert native guides. These outings–on trails and by canoe–explore the area's wildlife, flora, and cultural traditions.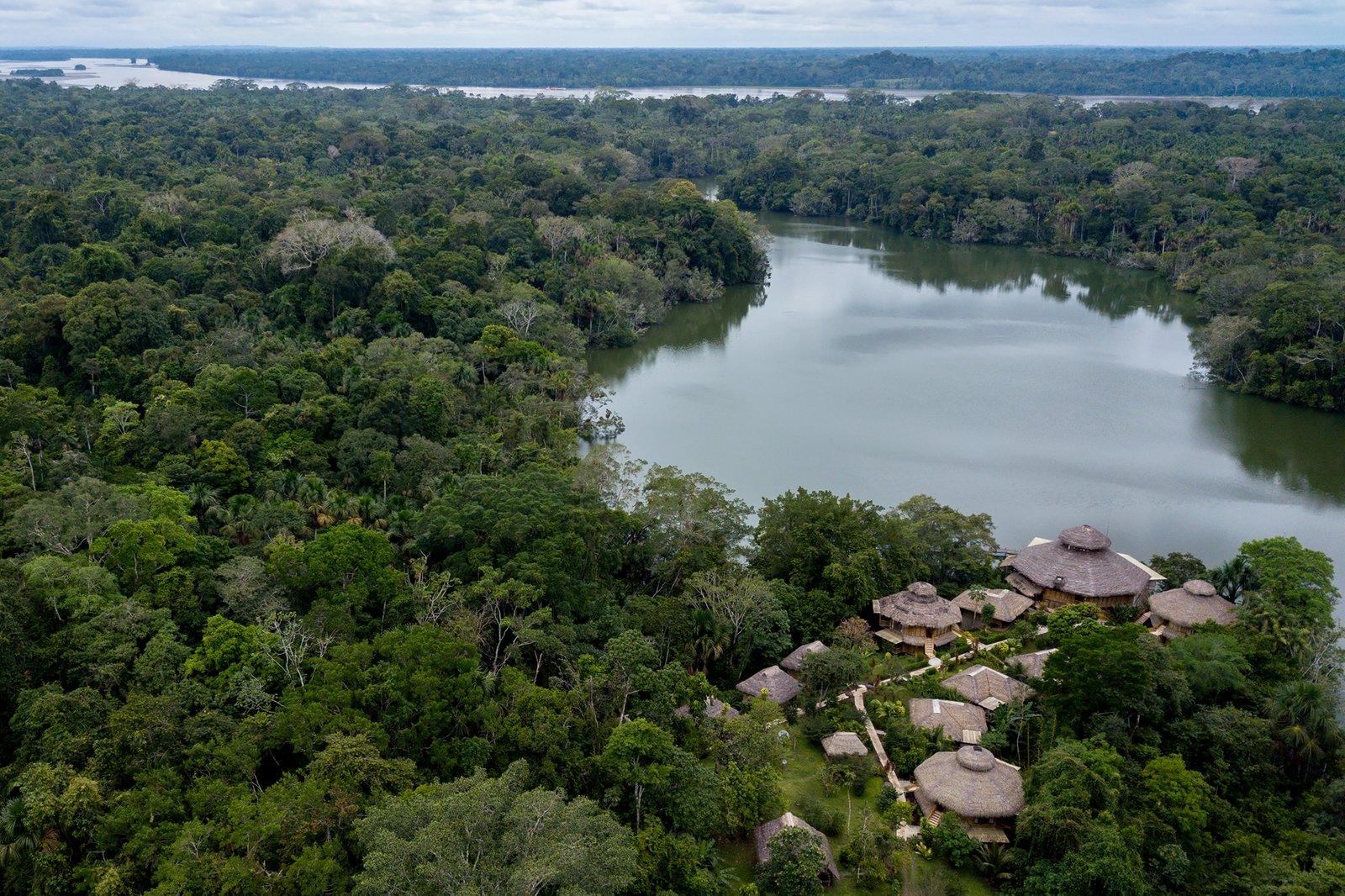 La Selva works closely with the local Pilchi community. Many of La Selva's guides were born and raised here. Among the guest excursions are several focused on Pilchi cultural traditions.
Accommodations
La Selva has 19 guest rooms. The design of these rooms was inspired by native homes. Spacious and shaded, these rooms reduce radiant heat and take advantage of cross-ventilation, cooling them naturally.
In-room amenities include:
Ceiling fan
Security box
110 V Electricity
Wi-Fi
Mosquito nets
Hot water showers
L'Occitane amenities
Robes & Slippers
Hairdryer available upon request
La Selva Lodge is committed to sustainable ecotourism and keeping their impact on the environment to a minimum. Because of this, they do not have air conditioning in the rooms. However, there are large windows and a ceiling fan that keeps the air circulating in the rooms.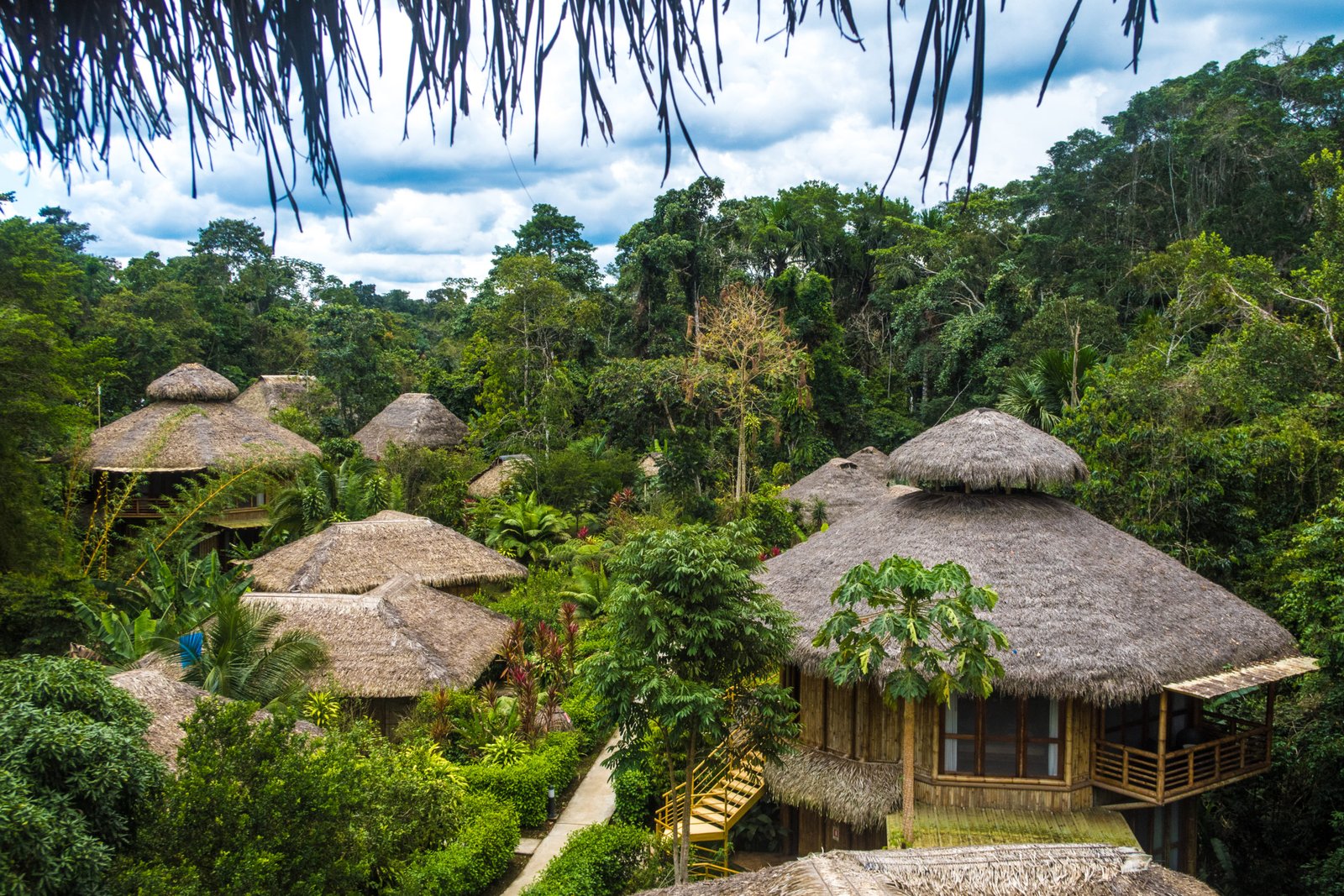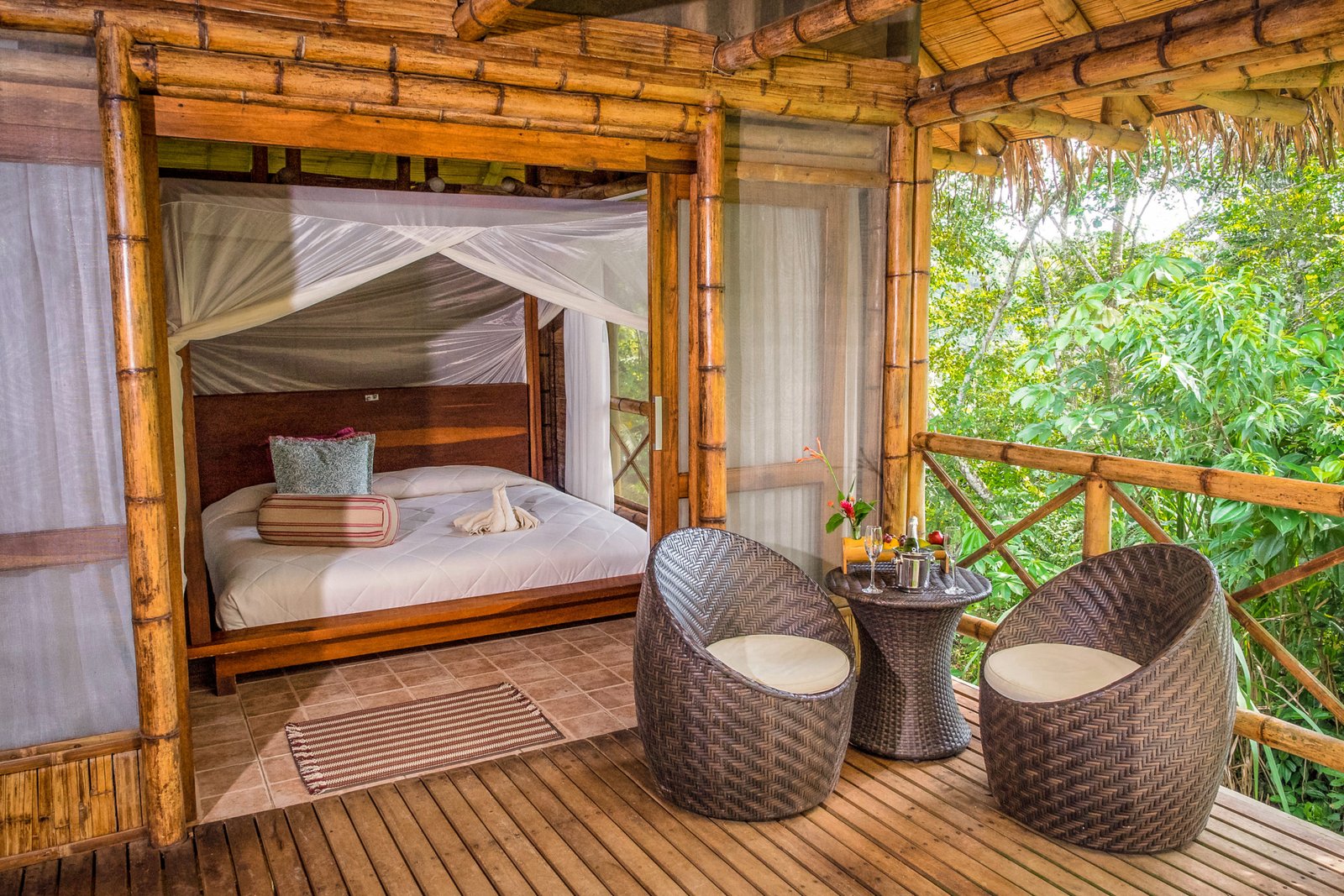 ---
Superior Suites
Superior Suites are furnished with either a king-size bed or two twin-size beds. These rooms feature a rainforest shower, a private balcony, and panoramic views of the jungle.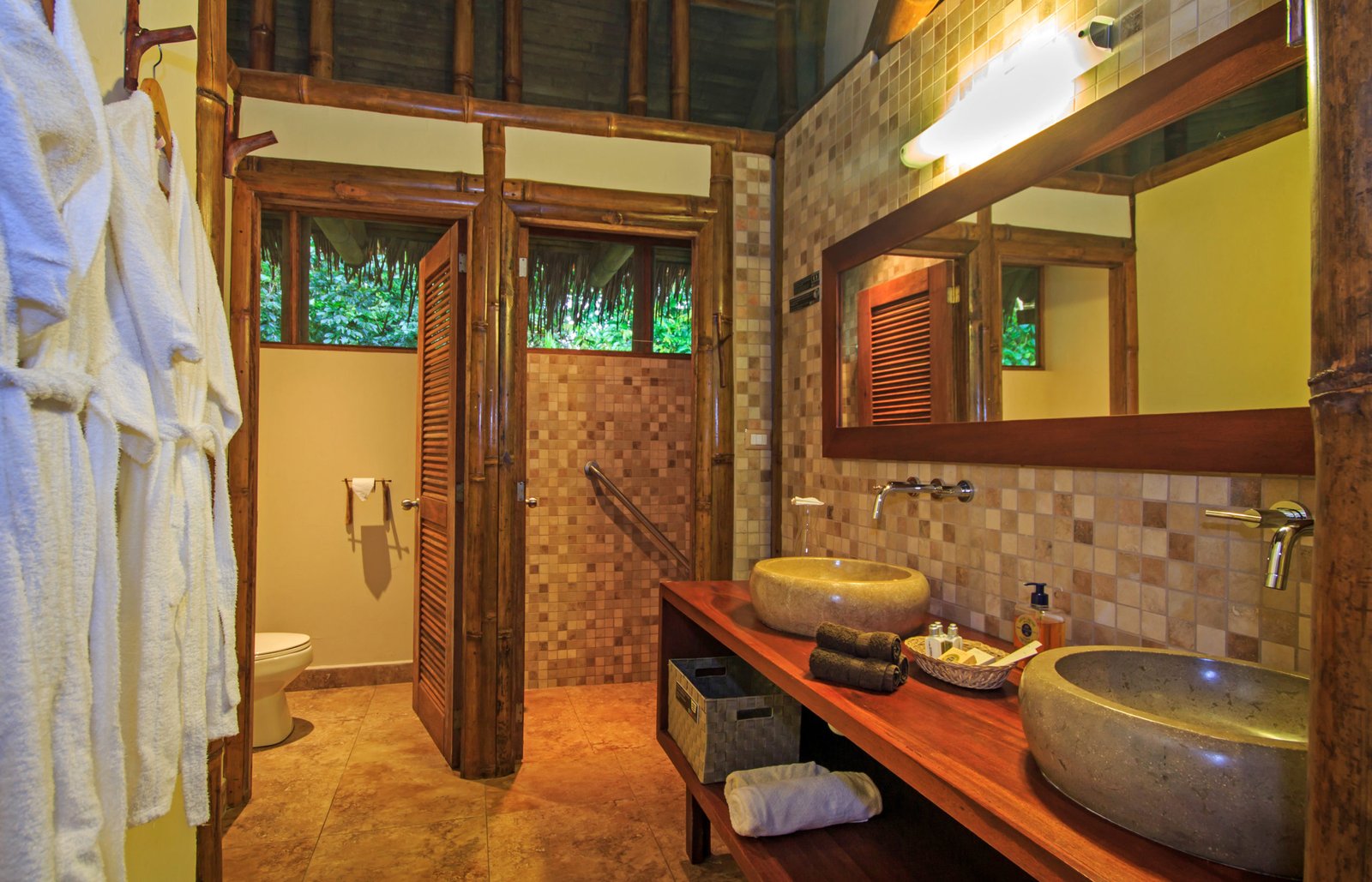 ---
Scenic Suites
The three Scenic Suites at La Selva are located on the shores of the Garzacocha Lagoon and can be furnished with a king-size bed or two twin-size beds. These rooms feature a rainforest shower and a private balcony overlooking the lagoon.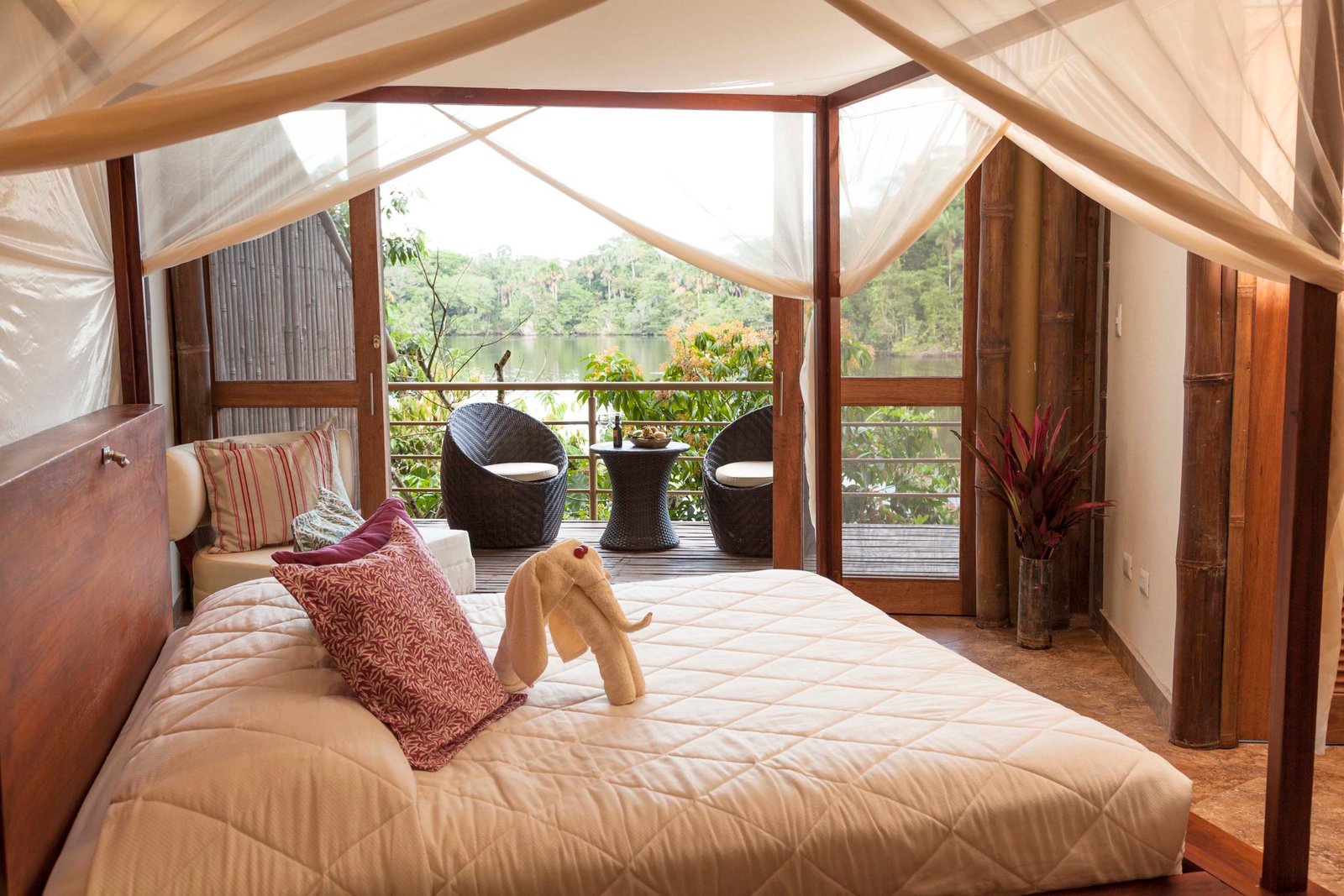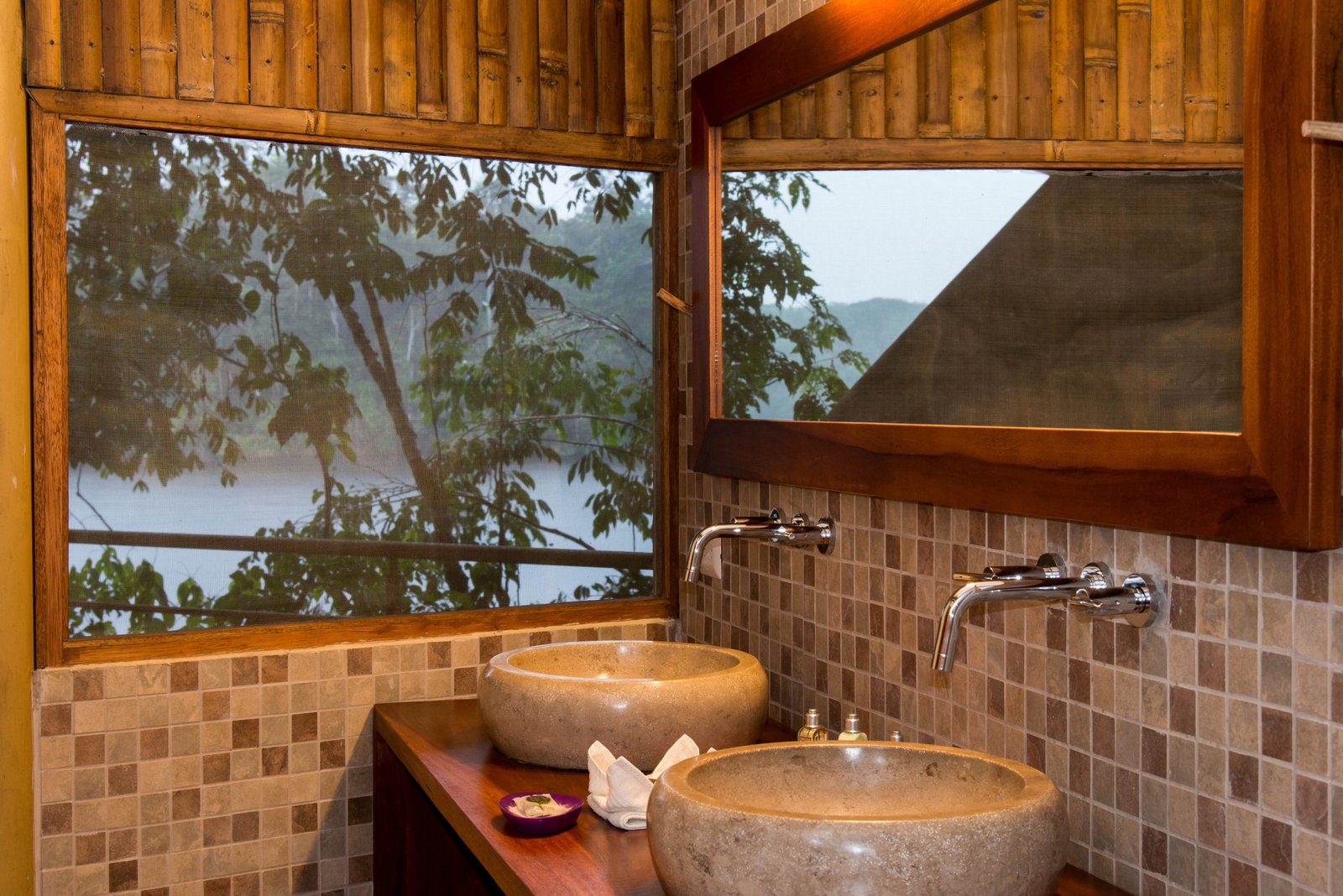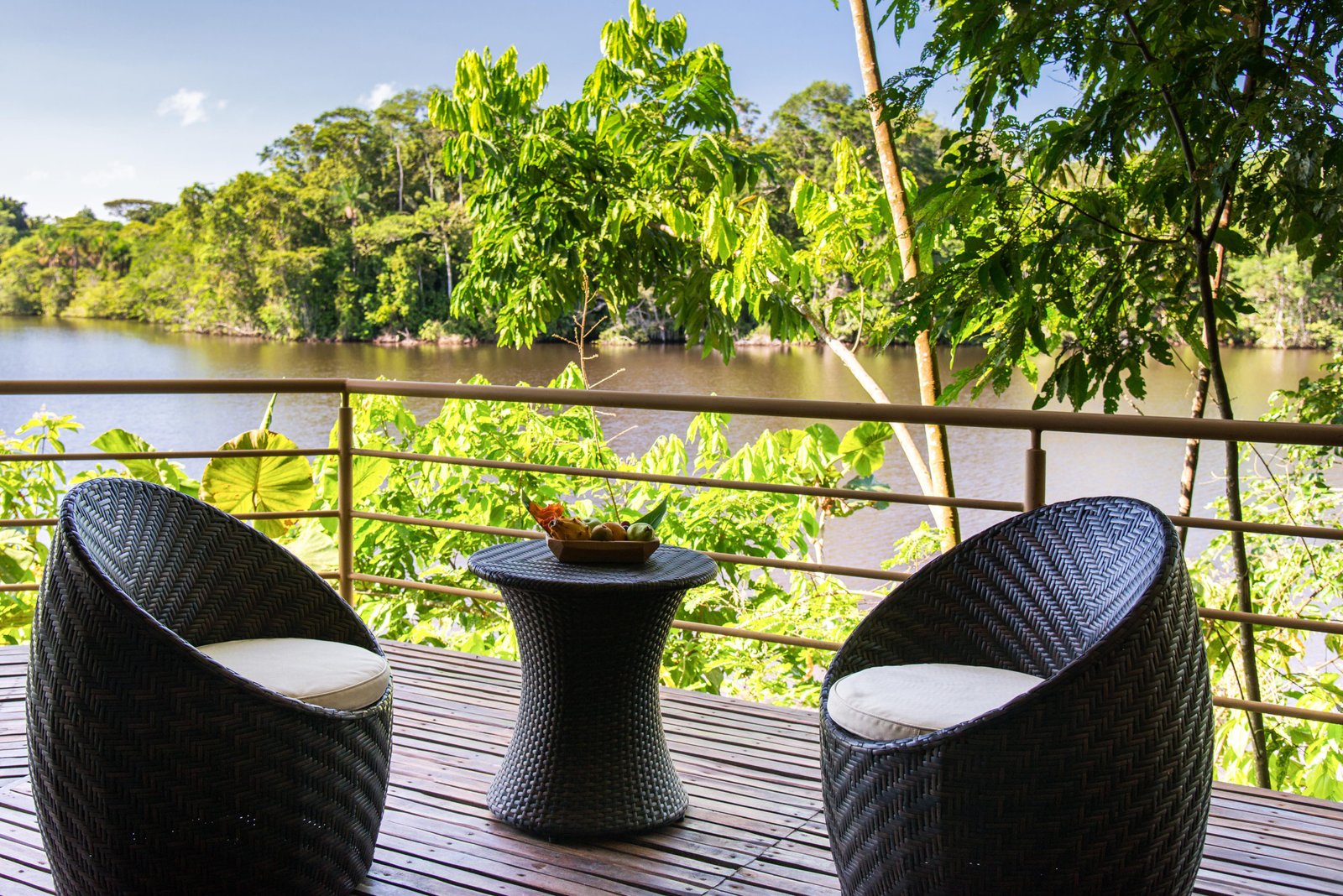 ---
Family Suites
The four Family Suites at La Selva can accommodate up to 4 people. These suites offer a room with a king-size bed and a room with two twin-size beds. Family suites feature a sofa, coffee table, and a private porch with a hammock and a jacuzzi.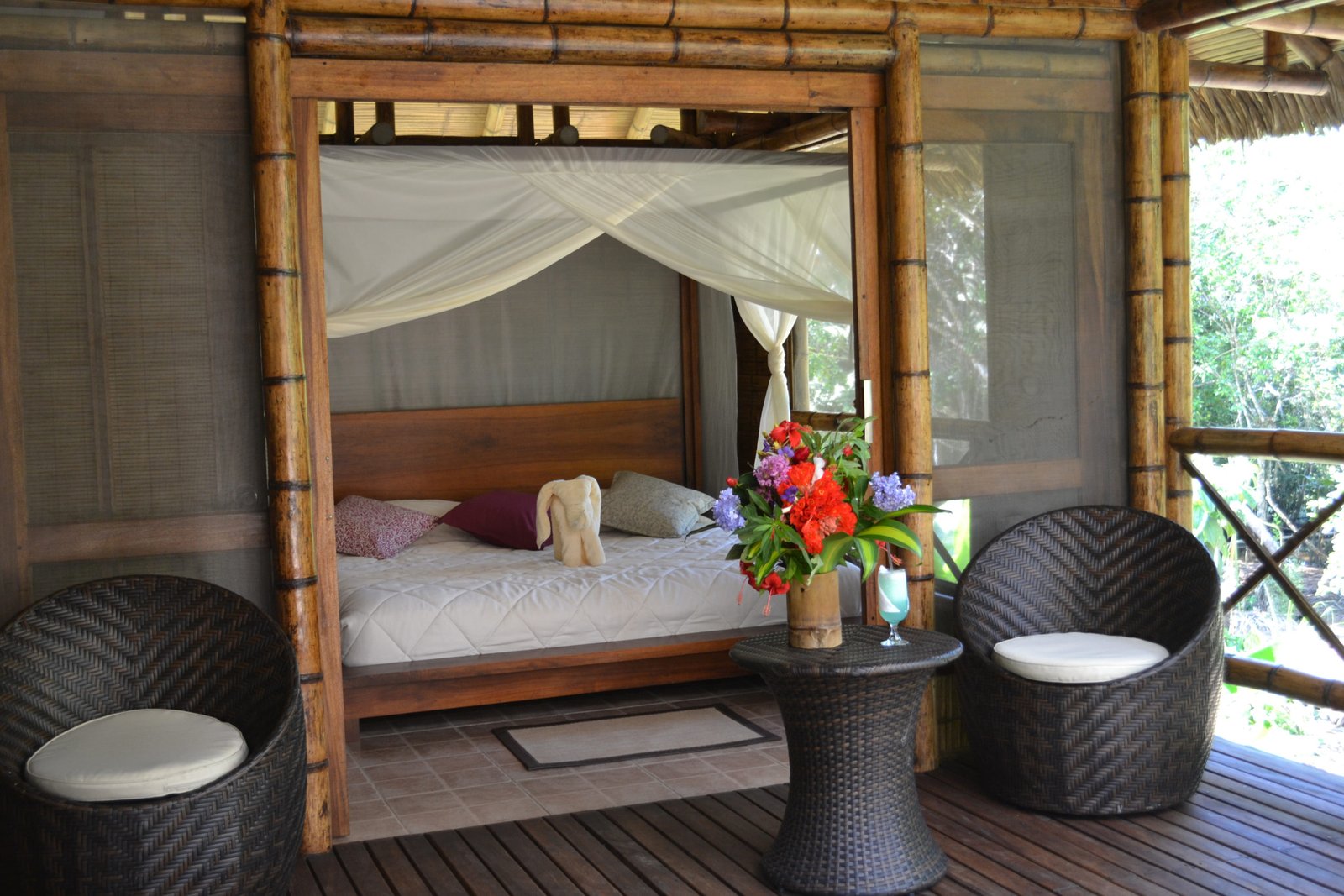 Amenities & Services
Guests at La Selva can enjoy the hotel's bar, restaurant, and spa.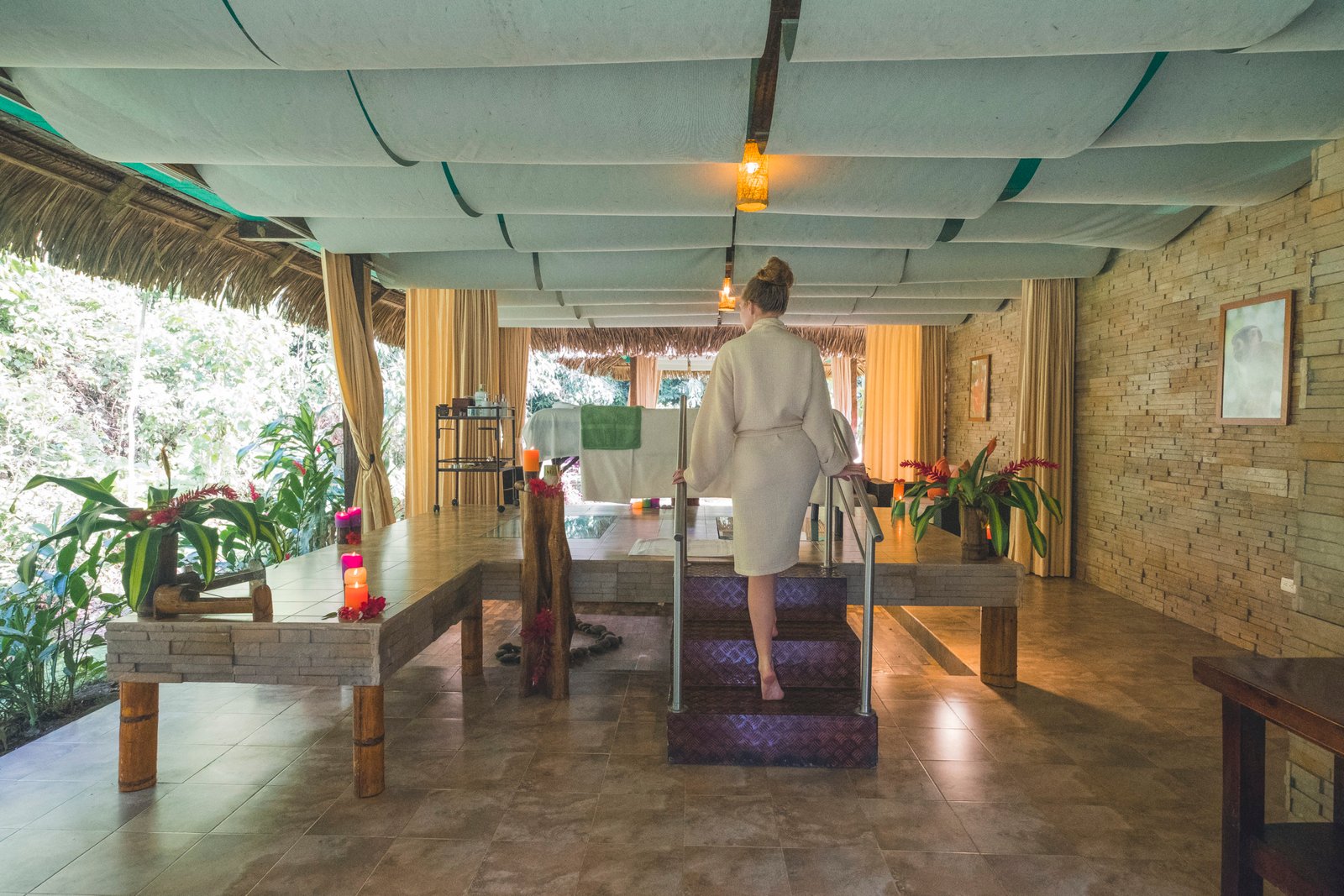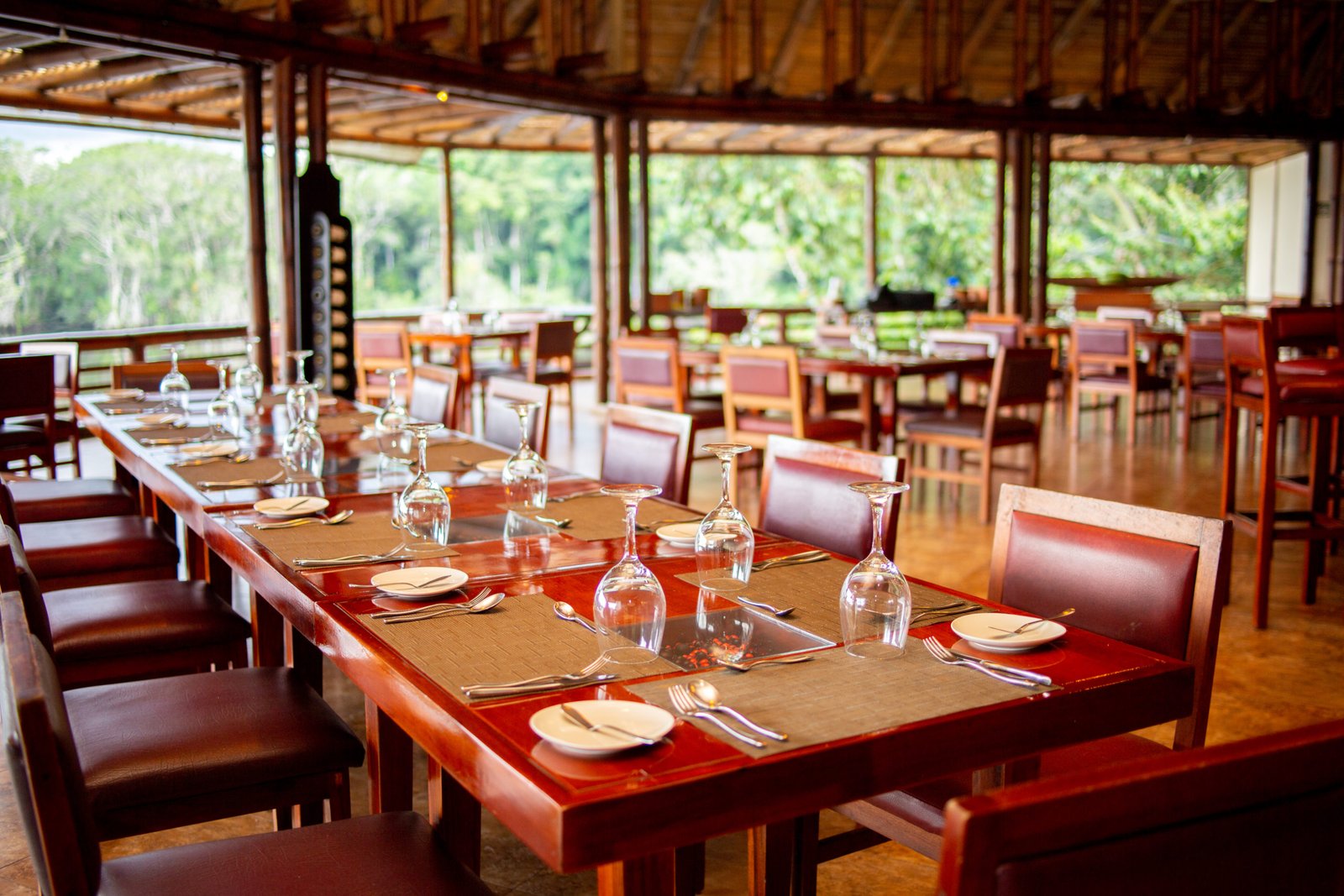 La Selva has an extensive list of activities available to guests. Visitors can hike through rainforest trails, enjoy canoe rides, visit the Kichwa community, and use the property's kayaks, among others.
The lodge's 115-foot canopy tower provides unmatched views of the vast surrounding rainforest. Boots and raincoats are available (on loan) for all guests.
WiFi is available at La Selva; however, internet connection is unstable and might vary on weather condition and number of guests. It is best for email and text.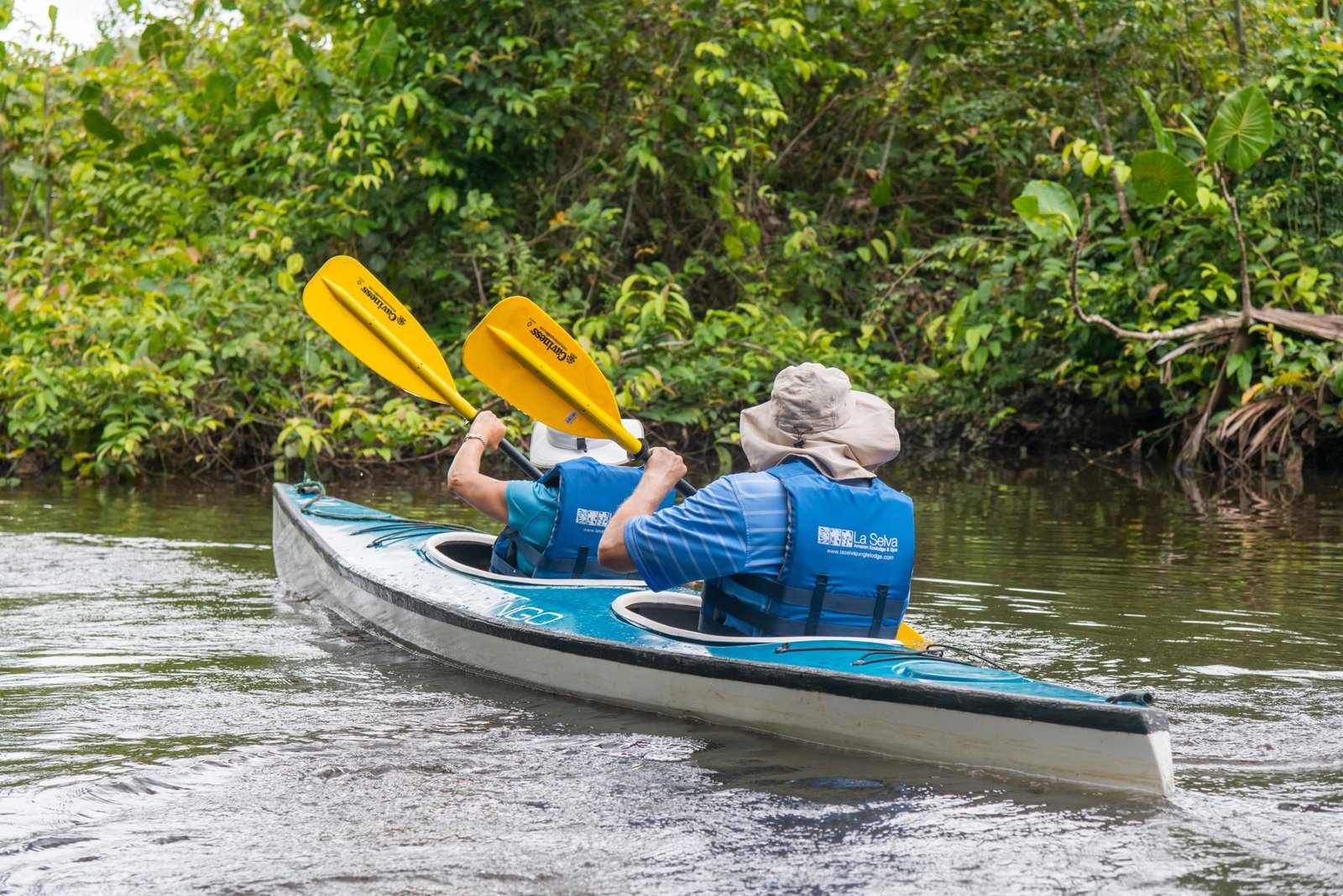 How To Reach La Selva Lodge
A representative from La Selva Lodge will meet you at the Quito airport to assist with check-in and provide all the documents you'll need for your trip to Ecuador's Amazon, including boarding passes. The maximum weight allowed is 44 pounds per passenger.
After a 30-minute flight, you will arrive to the city of Coca, where another hotel representative will pick you up to guide you to the river canoe that will take you to the Amazon lodge. The river canoe travels for approximately two hours on the Napo River. The cruise time may vary, as guides often stop to show guests wildlife.
Upon arrival to the Napo dock a short walk through the jungle will lead you to the Garzacocha Lagoon, where a smaller, hand-paddled canoe will be waiting to take you to the lodge.
The trip from Quito to La Selva takes approximately four or five hours. Luggage will be transported to your room.
When to visit?
As this is a rainforest region, the climate is humid and tropical; the average temperature is 90°, typically varying from a pleasant 80° to a steamy 100°.
March through June is rainy season—known for its swollen rivers.
August through November are the driest and most accommodating months. During these months, the trails are more accessible and smaller tributaries can be explored by canoe.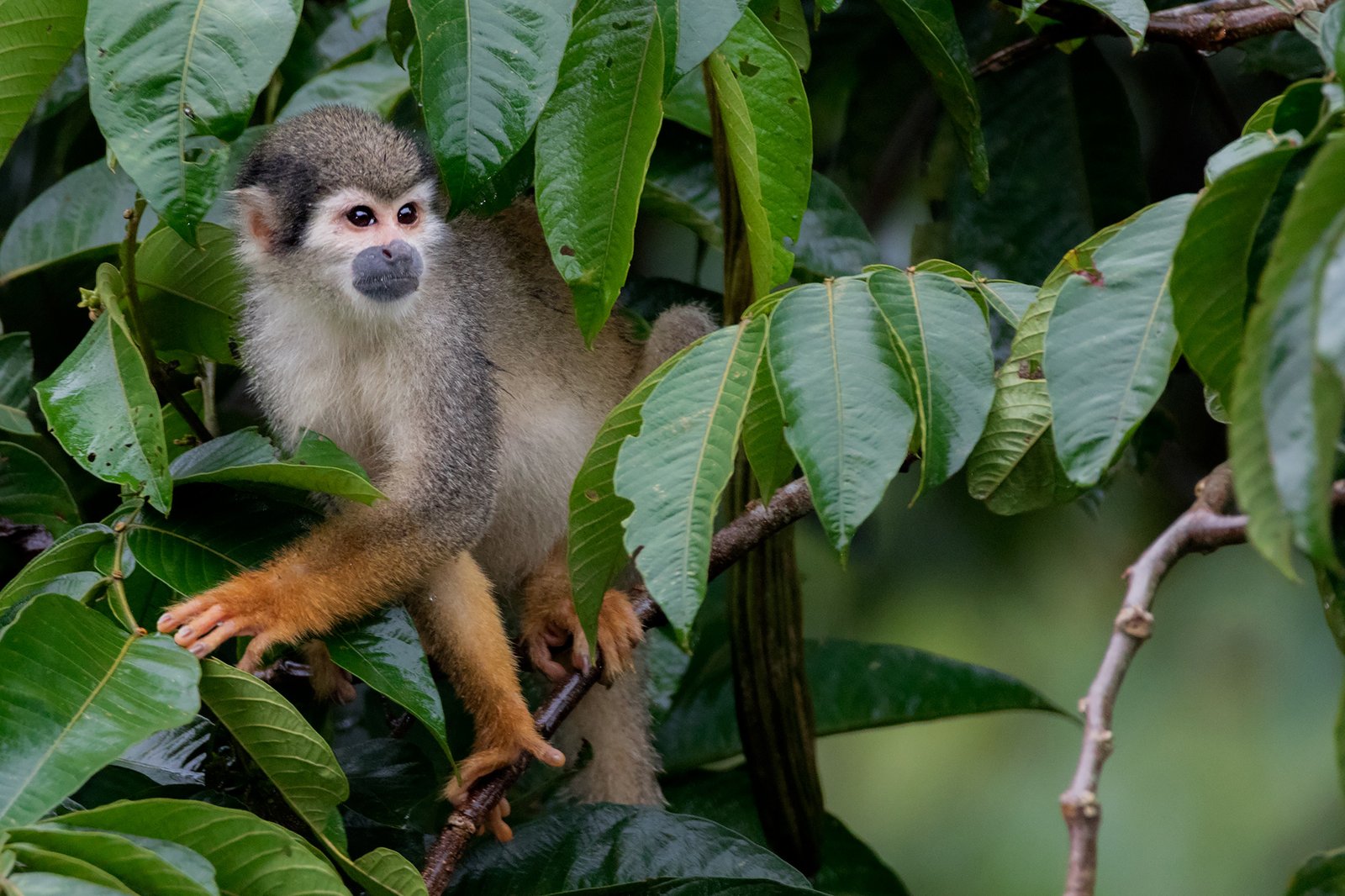 ARE YOU CONSIDERING A STAY AT LA SELVA? LANDED PROVIDES PERSONALIZED, CUSTOM TRAVEL WITHIN CENTRAL AMERICA, SOUTH AMERICA, AND THE ANTARCTIC. WE'LL CREATE A UNIQUE ITINERARY PLAN TAILORED TO YOUR INTERESTS AND DREAMS. EXPERIENCE THE TRIP OF A LIFETIME. SPEAK WITH ONE OF OUR EXPERT TRAVEL PLANNERS TODAY AT 801.582.2100.