Machu Picchu Packing List
Impossible, balanced, pristine…Macchu Picchu could be a home of forgotten gods.
Those who travel to Machu Picchu experience, in that first encounter, what it means to stand in a thin place, where the veil dissolves between experience and possibility.
LANDED wrote this Machu Picchu packing list to help you prepare for your visit.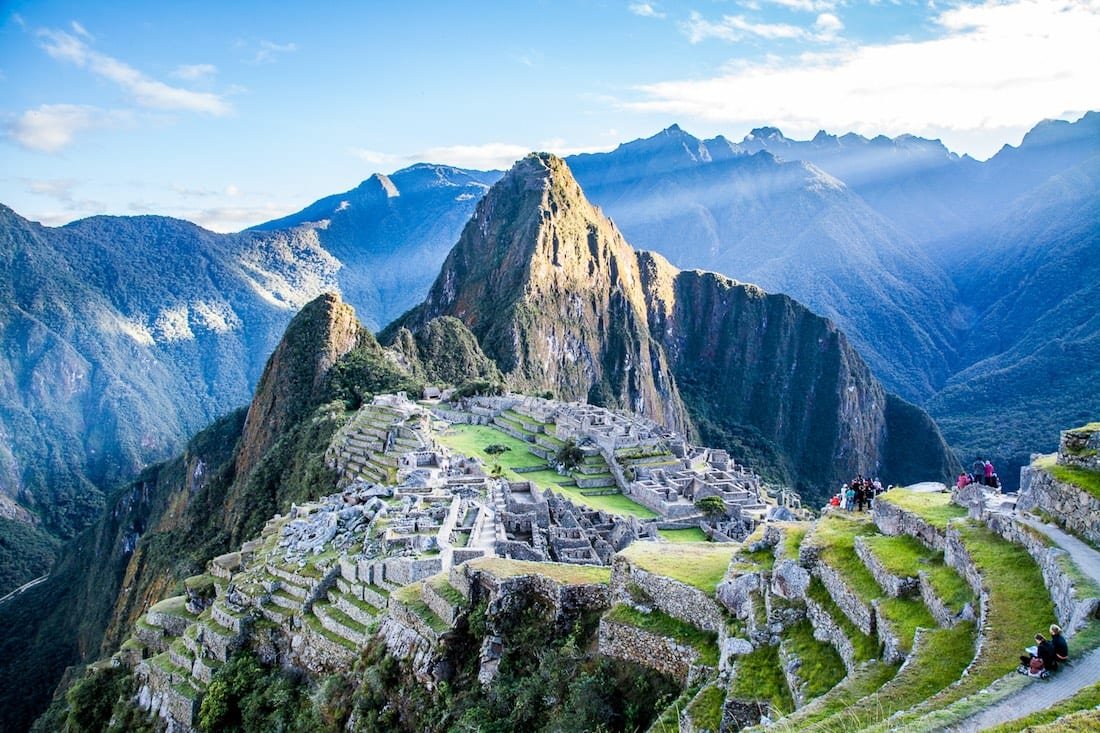 Machu Picchu Luggage Restrictions
When planning your Machu Picchu packing list, luggage restrictions are an important consideration. Luggage on the trains is limited to one bag or backpack, and one overnight bag per traveler.
The backpack should be about the size of a child's school bag, weighing no more than 11 pounds on Peru Rail and 17 pounds on Inca Rail. On either rail operator, the combined height + length + width cannot exceed 62 inches.
The Inca Rail trains do not have luggage racks. Even on Peru Rail, storage space is limited.
What Should I Wear to Machu Picchu?
We recommend our clients include layered clothing on their packing lists for Machu Picchu. Light-colored synthetics are best. Long sleeves and pants protect against sun and no-see-ums.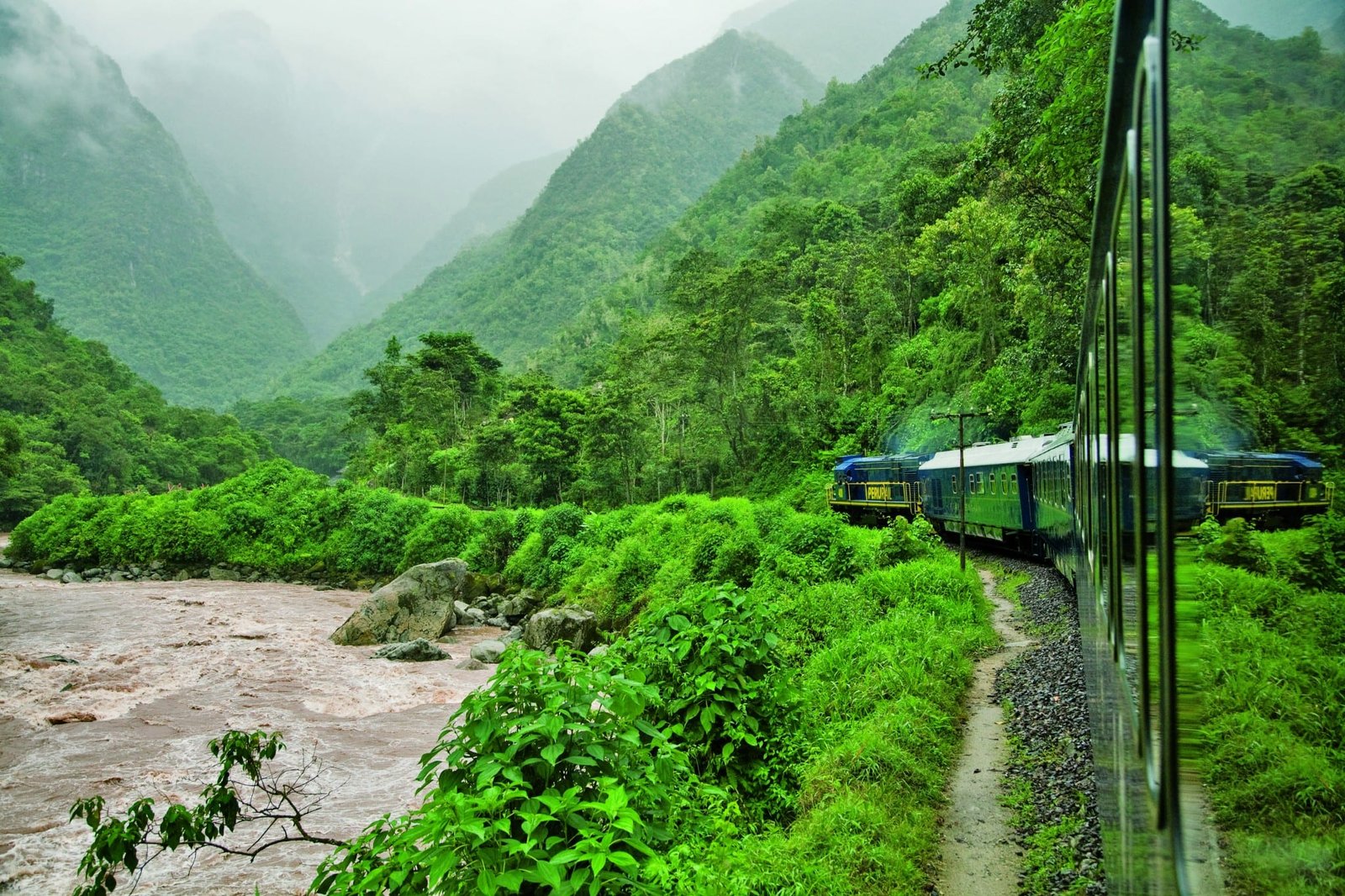 Machu Picchu is warmer and more humid than Cusco or the Sacred Valley. The trains do not have dress codes. Dress for comfort.
Best Shoes for Machu Picchu
As the average visitor spends most of their visit hiking around the ruins, the best shoes for your Machu Picchu packing list are walking or hiking shoes with substantial, knobby tread.
No matter when you visit, weather at Machu Picchu can surprise you. Because the site is surrounded on three sides by the Urubamba River, morning mists are prevalent, and so are majestic rainbows, even in dry season.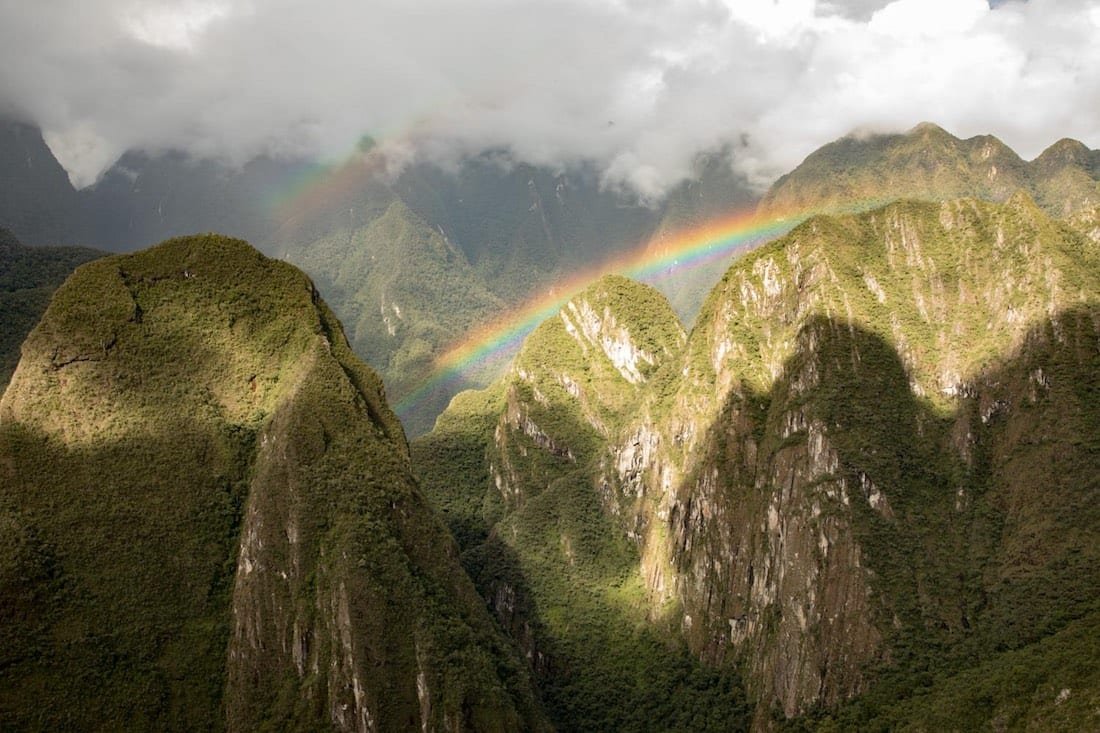 Considering the likelihood of encountering rain, LANDED advises clients to include a waterproof jacket on their Machu Picchu Packing list.
While the UV index is moderate (3 or 4) throughout most of the year due to cloud cover, the clouds will likely part and you'll sunburn more quickly at this altitude.
With this in mind, visitors should also bring cap or sun hat, sunglasses, insect repellant and SPF 30+ Sunblock.
What Should I Bring in My Machu Picchu Daypack?
Park rules limit the capacity of bags brought into the national park. Strangely, the limit is expressed as 20 liters. Luggage is rarely inspected or weighed before boarding.
When packing your daypack for Machu Picchu, LANDED recommends bringing:
A Water Bottle (Drinking Water is Not Available Inside the Park Gate)
Insect Repellant and Sunblock
Local Currency (Including Coins for Restroom Access)
Your Passport
Entry Documents and Train Tickets
Camera, Batteries, and Film/Storage Cards.
For an additional fee, guests staying over- night in the Machu Picchu area can be permitted to bring an overnight bag aboard the trains. These are stored in a separate luggage zone during the journey.
As they depart for Machu Picchu, our clients hand off any unneeded luggage to our team and we securely transport it to their next hotel.
You can also store luggage at the Ollantaytambo and Machu Picchu train stations.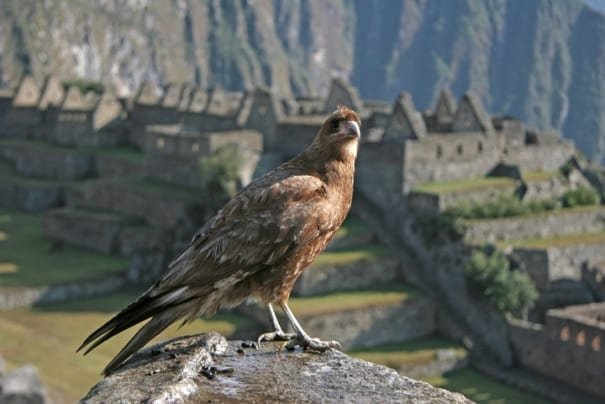 BANNED ITEMS AT MACHU PICCHU
Prohibited items at Machu Picchu include:
Alcoholic Beverages
Tobacco, 'Vaping' Devices, and Electronic Cigarettes
Metal-tipped poles (Machu Picchu-Approved Rubber Tips can be Purchased in Cusco)
Tripods/Supports or Extensions for Cameras or Cell Phones (Including 'Selfie Sticks')
Strollers (Baby Carriers are Permitted)
Musical Instruments
Drones
Professional filming is only allowed with express prior authorization from the Culture Directorate of Cusco and Sernanp.
At the entrance to Machu Picchu there's a place for visitors to leave their any prohibited items they have inadvertently brought.
What else is banned at Machu Picchu?
Bad behavior such as taking artifacts, climbing on walls, paraglider flyovers, and feeding the local wildlife.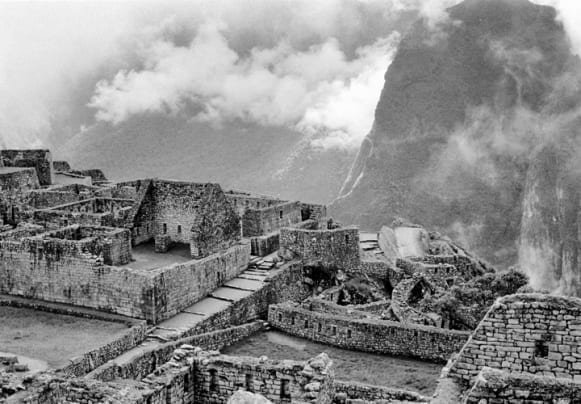 LANDED provides personalized, custom travel within Central America, South America, and the Antarctic. We'll create a unique itinerary plan tailored to your interests and dreams.
Experience the trip of a lifetime. Speak with one of our expert travel planners today at 801.582.2100.