PRIVATE VILLA IN PATAGONIA
Looking for a private retreat in Patagonia for your family or small group? Pucon is the outdoor adventure capital of northern Patagonia. Located in the Chilean Lake District, the city rests on the eastern shore of Villarrica Lake, roughly 10 miles north of the snow-capped Villarrica Volcano.
Overlooking the lake and its forested peninsula, Paguimalal is a private, family-owned estate. The name is a play on the names of the owners' three children (Paloma, Guillermo, and Matilde) and the Mapuche word for "place". This is an ideal location for families or groups–up to 14 guests–to gather and enjoy this wild region.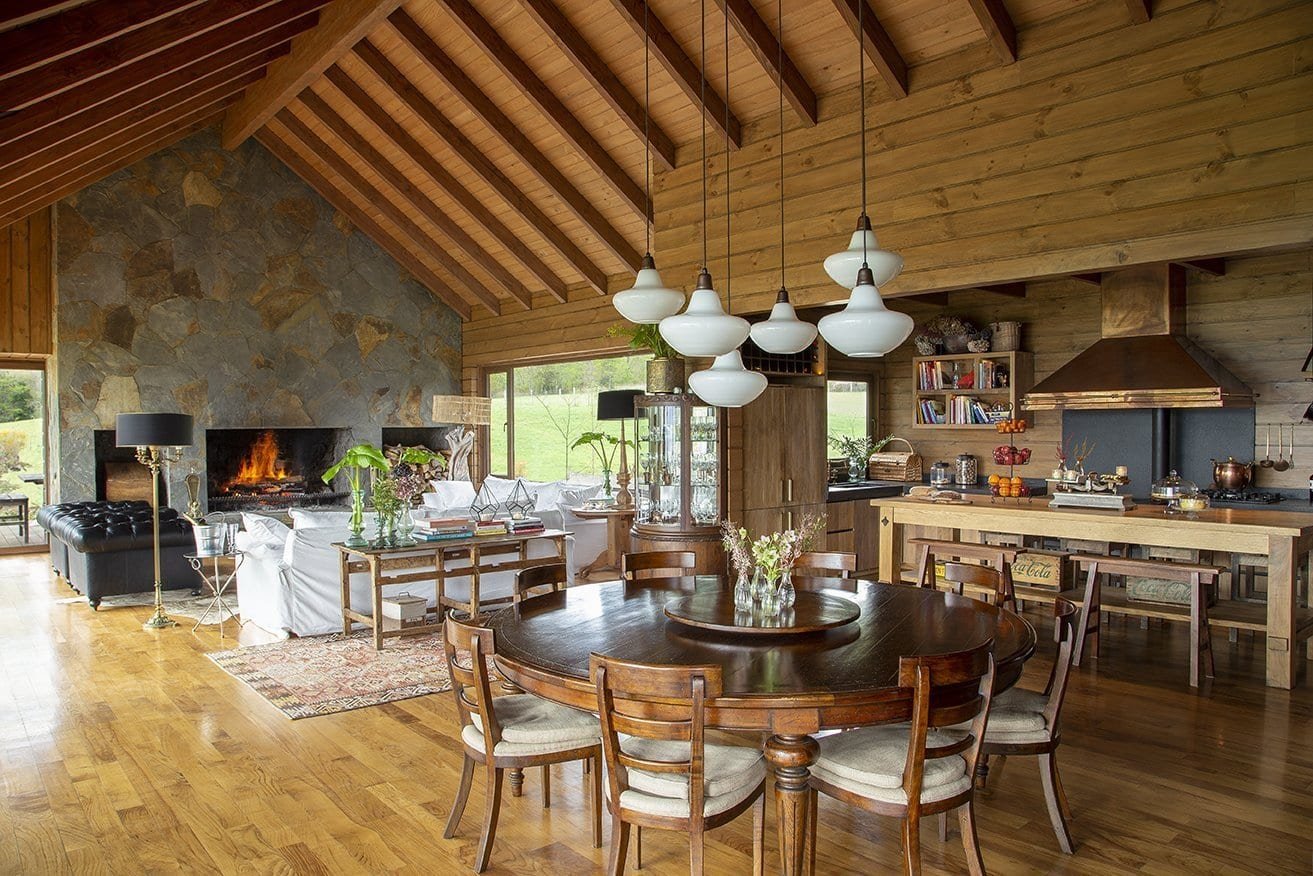 Private
The 7,750-square-foot home rests on 44 acres of green fields, wildlife-friendly flowers, and native forest. A stream feeds the swimming pool and wood-fired hot tub.
The homeowners–Marina and Guillermo–spent their childhood family vacations in Pucon, and first met on one of the lake's beaches. Pucon is part of their family history: Marina's family was among the first settlers, and her grandfather opened Pucon's first hotel.
As they raised their children together, the homeowners dreamt of a vacation home in this area. Over the years, they looked at several pieces of land, but none felt right. Then, miraculously, they were given the chance to acquire the estate of their dreams–a privileged location overlooking the lake and peninsula. Even the volcano summit is visible on a clear day.
The home is accessed by a private road and gate, approximately 10 minutes by car from downtown Pucon. The property is large enough to support two helicopters simultaneously.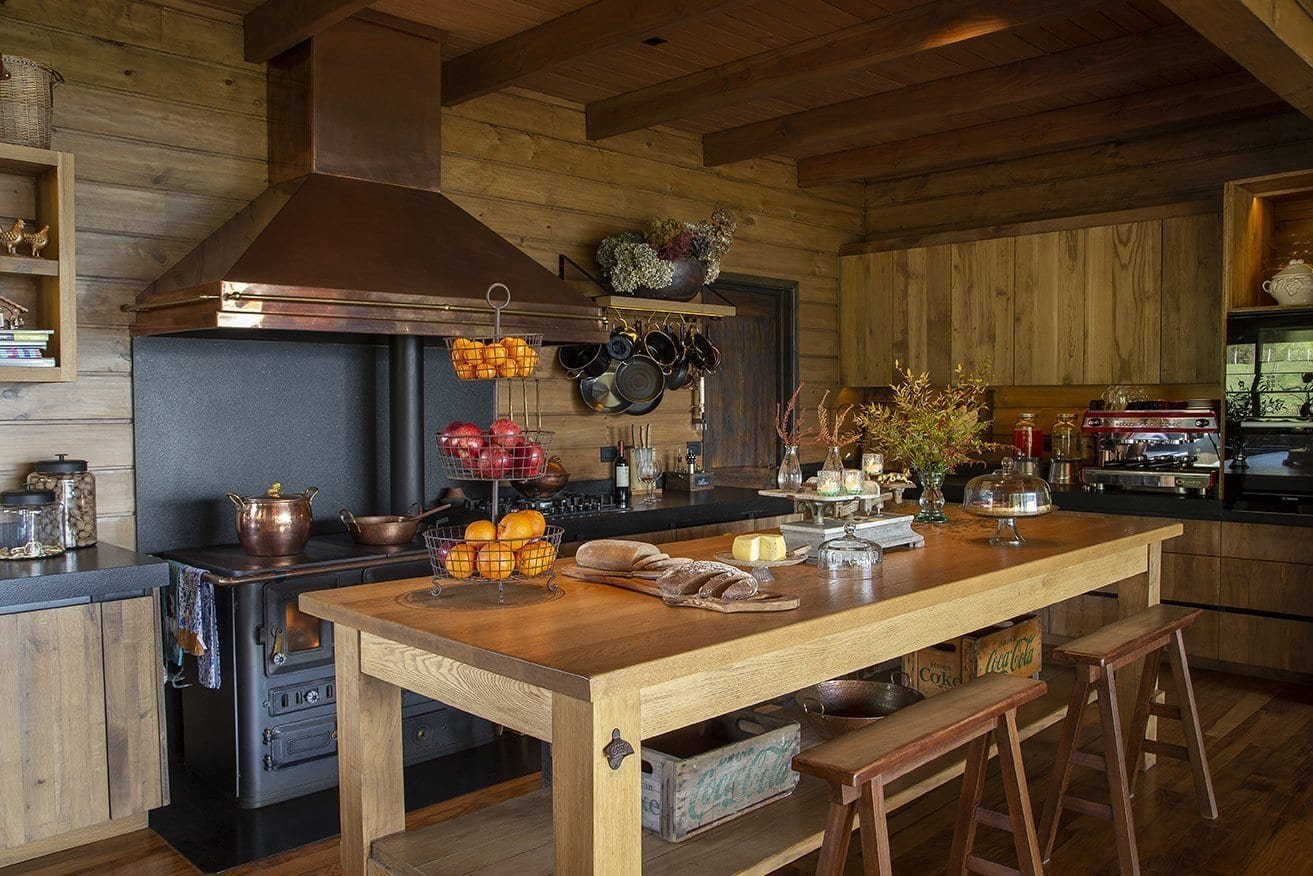 Charming
Although the home is spacious, guests are charmed by its coziness. The wood-lined interior, multiple fireplaces, and a library of regional photo books draw guests together. Picture windows bathe the rooms in soft light. Gathering spaces are oriented to take advantage of the lake views.
You'll spend your evenings enjoying prismatic sunsets, relaxing in the garden hot tub, and dining on showcase regional meals. Each dinner is included in your stay, and prepared to your tastes by top local chefs who cook for Paguimalal guests out of deep affection for the homeowners. Beer, soft drinks, house wine, and bottled water are also included.
An experienced kitchen staff prepares daily lunches and breakfasts, included in your stay. An English-speaking concierge is on call to arrange touring and restaurant reservations. Daily housekeeping, with turndown service, is included. Anything you need–from gear rental to on-request laundry service–is tended to expertly.
House Amenities
Panoramic lake and peninsula views
Living / dining room with large fireplace
Professional display kitchen and back-of-house kitchen
Second living room with games, 40-inch television, and fireplace
Two furnished terraces
Organic garden and hen house (fresh daily eggs)
Walking trail
30-meter swimming pool (chemical free; cleaned naturally by aquatic plants)
Wood-fired hot tub tucked into the trees
Sun deck with lounge chairs, sun umbrellas, and bean bag seating
Roofed barbecue patio with fireplace / charcoal grill and long-table seating for 18 guests
Private access (security gate controlled)
Lodging is also available for support staff.
BEDROOMS & BATHROOMS
1 Master Bedroom — Ground floor, super king-size bed (2×2 meters), fireplace, heated floors, walk-in closet, en suite with room with two shower heads and freestanding bathtub. Lake views and private terrace.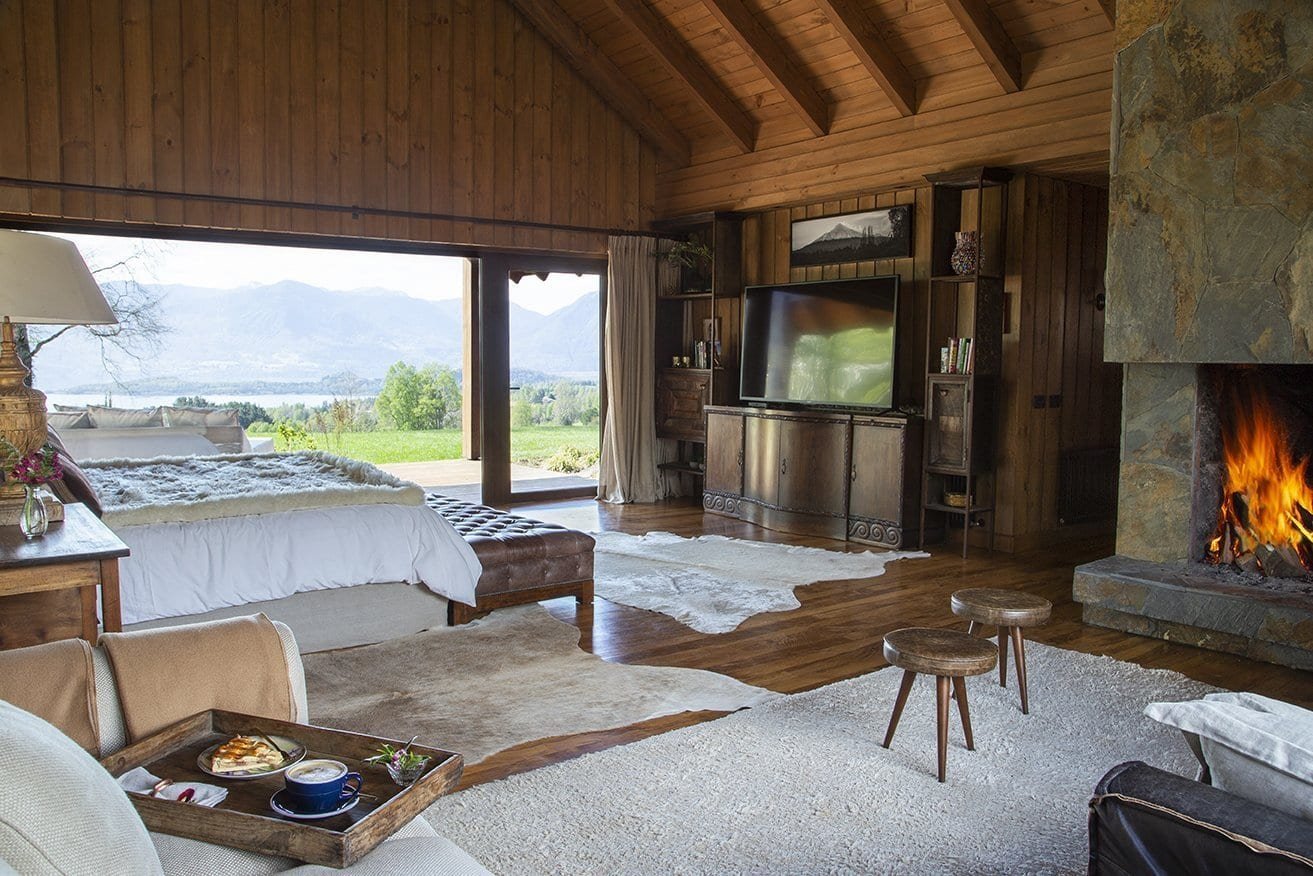 3 Guest Bedrooms (three bedrooms of this type) — Ground floor, two full-size beds (1.35×2 meters) combinable to queen bed, ensuite bathroom with shower, closet, lake views. Upper floor mezzanine loft with closet, forest view, and two single beds (0.9×2 meters) combinable to a queen bed.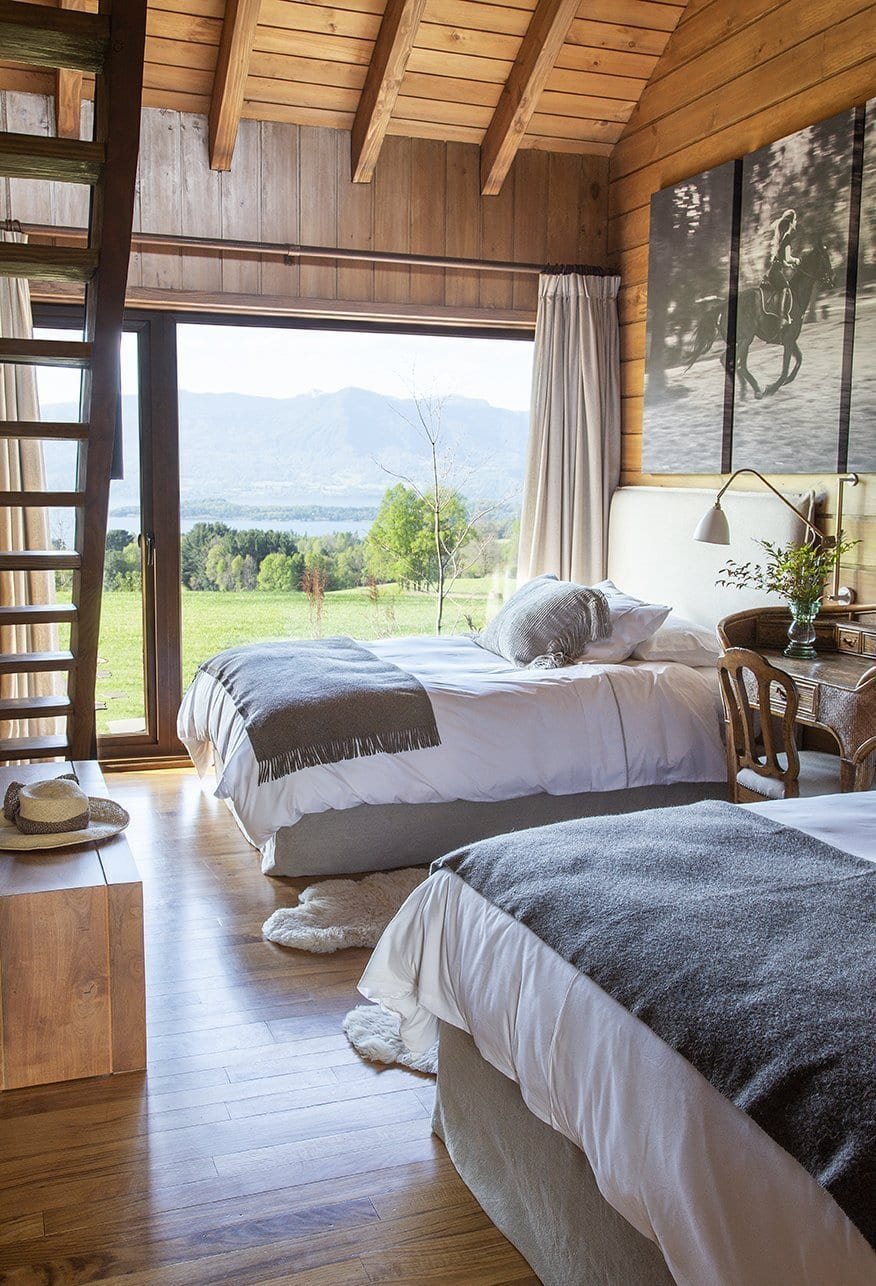 1 Exterior Suite — Second floor, queen bed, woodturning stove, en suite bathroom. This room is accessed from the exterior of the home.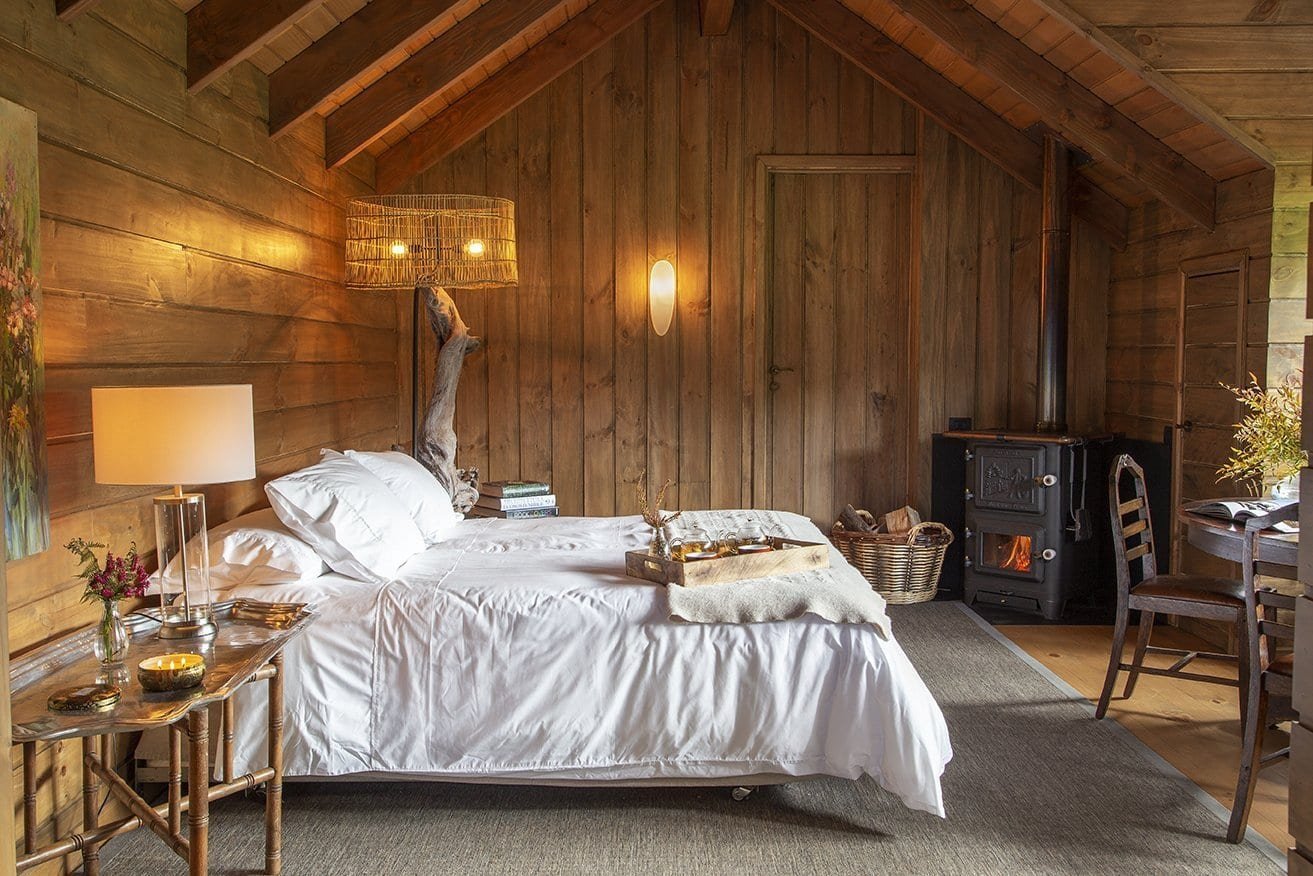 Exciting
Pucon is sometimes called the Jackson Hole of South America–a place with natural beauty, a vibrant town center, and dozens of outdoor activity options.
Guests at Paguimalal enjoy privately-guided experiences, tailor-made to their interests, skills, and desired level of activity. Each guide is hand-selected by the homeowners, and most of the excursions are included in your stay*.  Some activities are scheduled in advance, while others can be timed with same-day flexibly.
* Some activities (e.g. fly fishing, helicopter flights, and jet boat use carry an additional surcharge).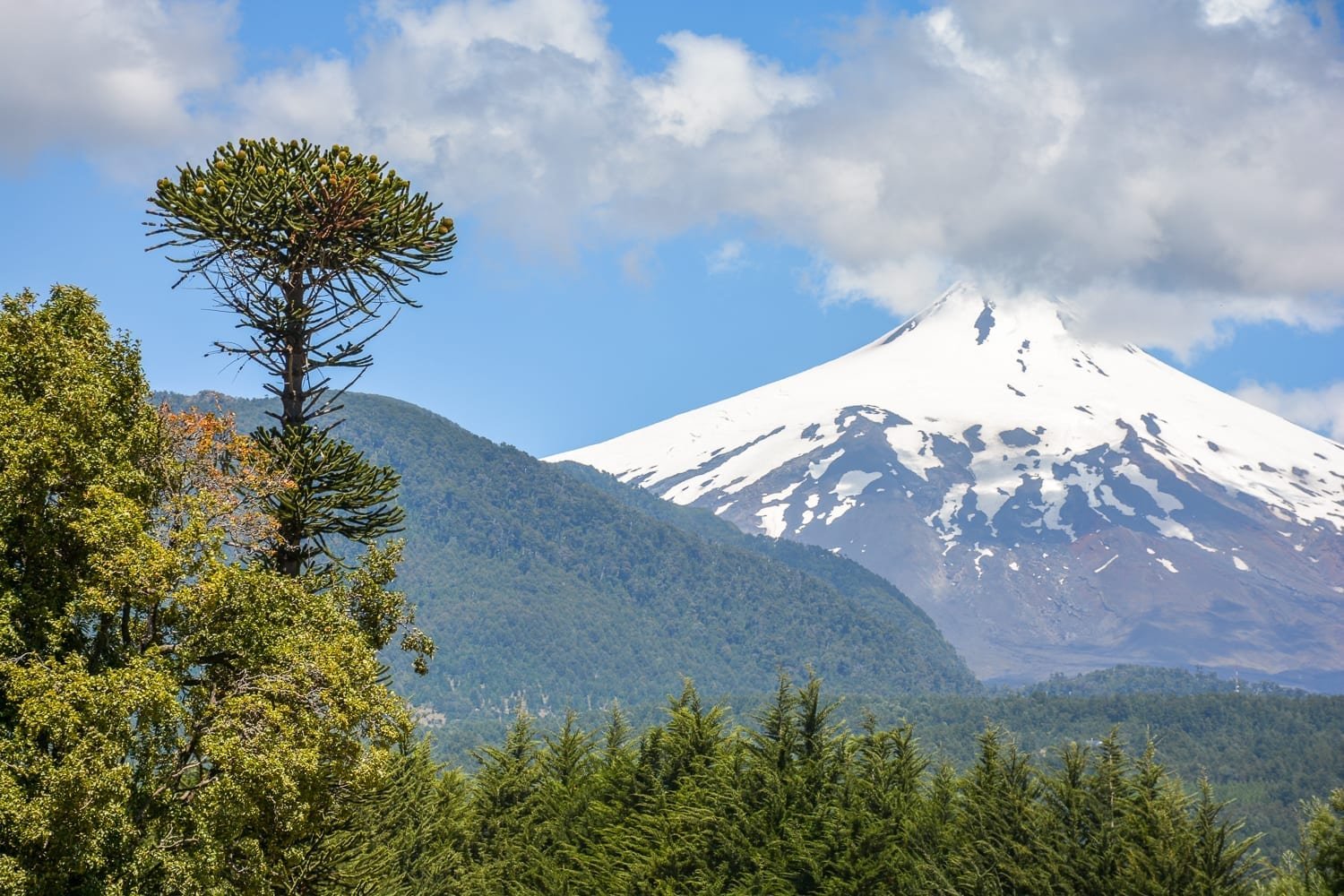 Summer
During the shoulder and summer months of October to April, guests at Paguimalal can enjoy:
Hiking
Biking
Trekking in the ancient forest, to waterfalls, and on the volcano
Via ferrata canyon ascents
Waterfall rappelling (canyoning)
Zip-line canopy touring
Horseback riding (in forests, mountains, or at a Spanish riding school)
Rafting and river floats
Sailing and sailing lessons
Kayaking and canoeing
Hydrospeed (river boarding)
Power boating (26-foot Cobalt with seating for 14 guests; water skiing, wake boarding, wake surfing)
Day trips to the lake's volcanic sand beaches
Jet boating *
Off-road motor biking (for experienced riders)
Visit to the volcano's lava tubes
Visits to native Mapuche communities (cultural exchange, weaving, music, and traditional food)
Patagonian forest foraging and cooking classes
Birding
Yoga and meditation classes
Visits to the Cassis chocolate factory, local pubs, or the town's galleries and boutiques
Picnics and s'mores parties
Traditional Patagonian barbecues at the home
Fly fishing (for trout and salmon) *
Helicopter tours of the volcanos *
Heli-treking, held-biking, and heli-fishing *
Golf
Tennis
Visits to the hot springs
Winter
In the winter season (May to September) guest options include:
Skiing and snowboarding (usually June to September)
Dog sledding
Snowmobiling
Heli-skiing *
Helicopter tours of the volcanos *
Randonee / backcountry skiing on the Villarrica Volcano
Hiking
Visit to the volcano's lava tubes
Visits to the hot springs
Yoga and meditation classes
Visits to the Cassis chocolate factory, local pubs, or the town's galleries and boutiques
Picnics and s'mores parties
Cooking classes and foraging in the Patagonian forest
Visits to native Mapuche communities (cultural exchange, weaving, music, and traditional food)
* Some winter activities (e.g. helicopter flights carry an additional surcharge).
How to Reserve Paguimalal
Dreaming of Patagonia for your next family vacation? Want to experience the best of Chile's amplified landscapes and warm welcomes?
Reach out to one of our expert travel planners today. We're at your service.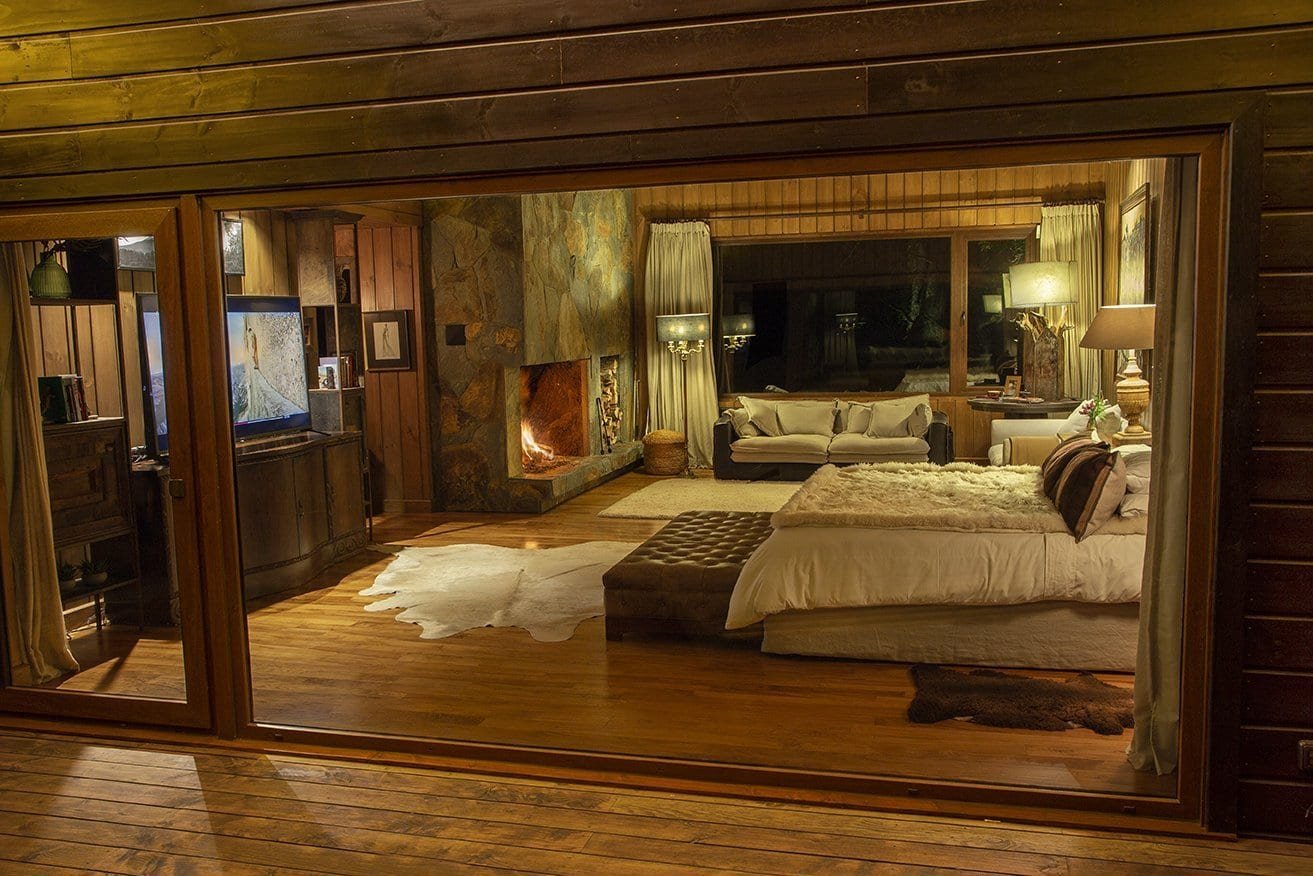 Looking for the perfect vacation in Patagonia? LANDED provides personalized, custom travel within Central America, South America, and the Antarctic. We'll create a unique itinerary plan tailored to your interests and dreams. Experience the trip of a lifetime. Speak with one of our expert travel planners today at 801.582.2100.