Smile. You've LANDED in Patagonia.
Patagonia is the edge of the world—a land of never-ending plains and towering mountain ranges that stretch across Chile and Argentina. The diverse landscapes offer plenty of opportunities for outdoor enthusiasts, from hiking in iconic national parks to experiencing the awe of walking around glaciers.
Beyond the natural beauty, it also represents both the new hope of immigrants and the ancient domain of the Mapuche and Tehuelche.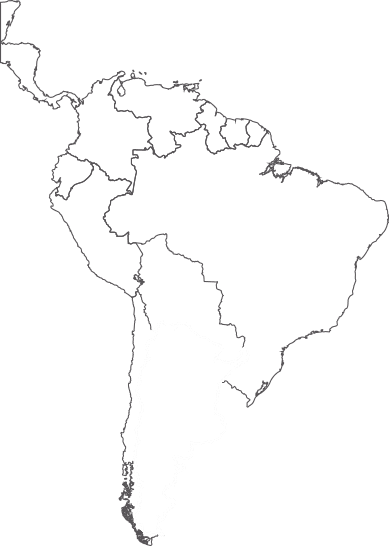 LOCATION  
ARGENTINA & CHILE
LANGUAGE  SPANISH
CURRENCY  PESO
READ  IN PATAGONIA BY BRUCE CHATWIN
SIP & TASTE  ASADO & YERBA MATE
EXPERIENCE  RIDING WITH GAUCHOS
Speak with one of our travel designers and let us create a tailored itinerary for you in Patagonia. 
Our Patagonia experts have put together a list of some of their favorite spots, ranging from the glacial fjords of Chilean Patagonia to luxury lodges made for refined relaxation. So whether you're looking for adventure travel or just want to spend time with your family, LANDED has you covered.
We tailor your itinerary to meet your unique requirements. As local experts, we want to ensure that you don't miss out on the following highlights:
Explore Nature & Adventure Destinations
LANDED provides personalized, custom travel within Central America, South America, and the Antarctic. We'll create a unique itinerary plan tailored to your interests and dreams. Experience the trip of a lifetime. Please speak with one of our expert travel planners today at 801.582.2100.
Luxury accommodations in Patagonia
Patagonia's lodging options mirror its breathtaking scenery. From remote, upscale lodges with panoramic mountain views to cozy retreats tucked amidst pristine wilderness, you'll find luxurious accommodations that complement your Patagonian adventure.
Eolo Patagonia
El Calafate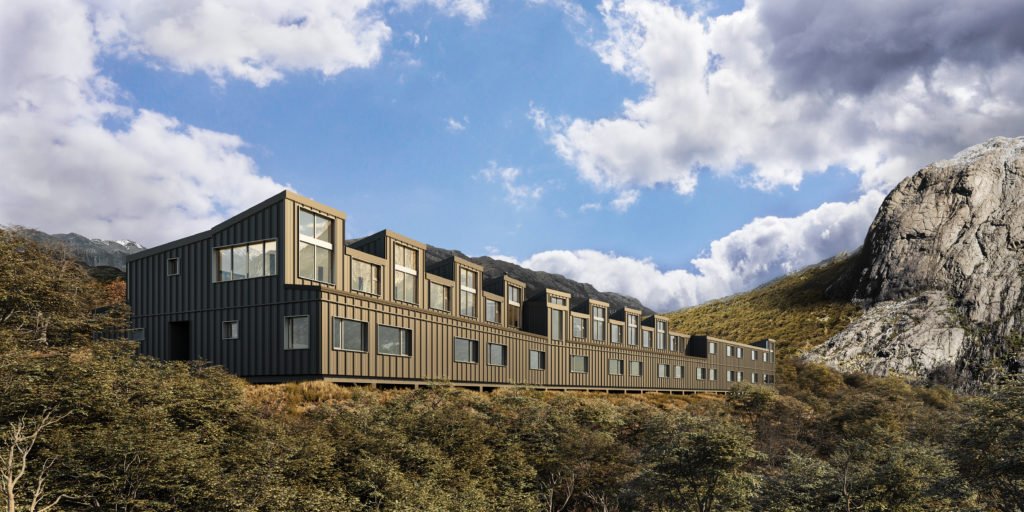 Explora El Chalten
El Chalten
The Singular Patagonia
Puerto Bories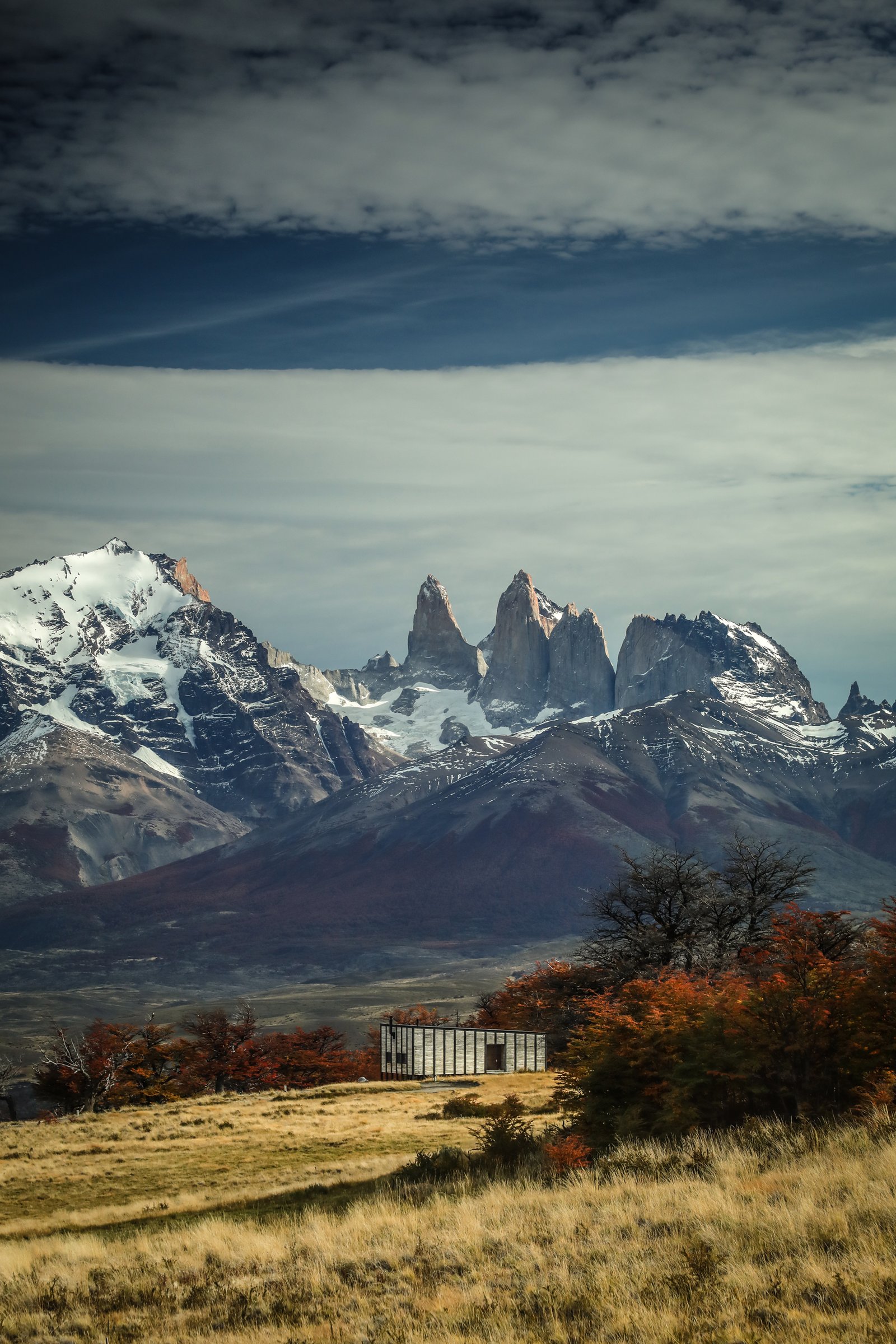 Awasi Patagonia
Torres del Paine
We have meticulously curated an exquisite collection of all the essential information and sought-after insights to help you envision Patagonia as your ultimate luxury travel destination. Whether you seek refined tips, exclusive packing lists, captivating interviews, or awe-inspiring photographs, our comprehensive compilation encapsulates everything about this remarkable territory.
What is the best time to visit Patagonia?
The weather in Patagonia is very unpredictable, as is the case in many mountainous regions with varied terrain. It is not uncommon to experience sunshine, wind, rain, and even snow on a single day, even if traveling during the summer months (December to February in the Southern Hemisphere).
During South America's summer, temperatures generally range between the mid-40s and mid-60s.Argentine Patagonia has a more arid climate, while Chile maintains an average humidity of 75% year-round.
The shoulder months–October, November, March, and April–have fewer visitors and can be a fine time to travel in Patagonia.
What language is spoken in Patagonia?
Spanish is the official and predominant language in both Chilean and Argentinian Patagonia. English is spoken in larger cities and tourist locations, but it's rarely spoken in rural areas away from hotels. Additionally, there are small pockets of indigenous communities within Patagonia who speak the indigenous Mapuche language known as 
Mapugundun
.
What should I pack for Patagonia?
Great question. Packing for Patagonia is not difficult.
LANDED has prepared this packing list for our clients visiting Patagonia.
Is Patagonia good for kids?
Yes. You knew we'd say so. But that's not a sales pitch.
Really, it's a realistic appraisal by parents who have traveled to Patagonia with their own children. They're now experts on traveling with their families in Patagonia,but once they were just like you and taking their families to Patagonia for the first time.
Teens and tweens have most of the same options their parents have: hiking, biking, kayaking, puma tracking, and multi-sport outings. Hikes and horseback rides can be adapted for younger children. 
We can also pair off into groups based on desired levels of activity—one parent and guide per group. Everyone can enjoy cultural interactions, cooking classes, picnics, sailing, wildlife viewing, fishing, and river trips.
What is the recommended age for children to visit Patagonia?
Children of all ages are welcome and can enjoy Patagonia. We've helped clients travel throughout Patagonia with teens, tweens, young children, and babes in arms. A few lodges do have minimum ages, but that's usually for stays devoted to trekking or fishing. 
If you have the opportunity to travel to Patagonia with your children, take it. We've adapted active itineraries for families with children as young as 5. Some parents have even opted for kid-carrier backpacks, allowing the whole family to enjoy a challenging hike.
You will find that some activities–like technical treks, kayaking, horseback riding, etc.–are only available to travelers with the necessary stamina, self-awareness, and body control to safely do them. That means that kids may need to be 12 or 14 for these activities.
One other consideration is travel time. Some of the best places in Patagonia have retained their special character in part because they are not so conveniently reached. 
It's not unheard of to drive 5.5 hours to reach a destination. Where possible, we can limit travel times through airport selection and schedule drives during a time of day when naps are likely.
How safe is Patagonia?
Argentina and Chile—the two nations whose territories include Patagonia—are generally quite safe. However, common sense precautions are still important.
When you travel away from the urban areas (e.g. Buenos Aires and Santiago) and into Patagonia itself, you will find that crime rates are virtually non-existent. Still, be mindful of your belongings when visiting the region's larger cities, such as Punta Arenas, Puerto Natales, or El Calafate.
If you are worried about your health and safety in Patagonia, carefully consider the level of fitness required for the activities you've chosen. You'll need to remember to stay hydrated, even if it's cold, and proper equipment is a must.
How to get to Patagonia from Buenos Aires?
Patagonia is easily accessible from Buenos Aires, Argentina's capital city. The most direct route is to fly into either El Calafate or Ushuaia in Argentine Patagonia and explore from there.