The Singular Patagonia
The Singular Patagonia is a national treasure. Located on the Ultima Esperanza Sound just outside Puerto Natales, this is the only full service luxury hotel in far southern Chilean Patagonia. It's location offers guests access to the Torres del Paine region and to lesser visited areas near the coast that most visitors to the national park never see.
Opened in 2011, The Singular is the finest hotel in all of Chilean Patagonia. The hotel is set within a restored national landmark—a museum-quality cold-storage plant dating to 1915. The Singular's architecture artfully merges historic elements with modern touches.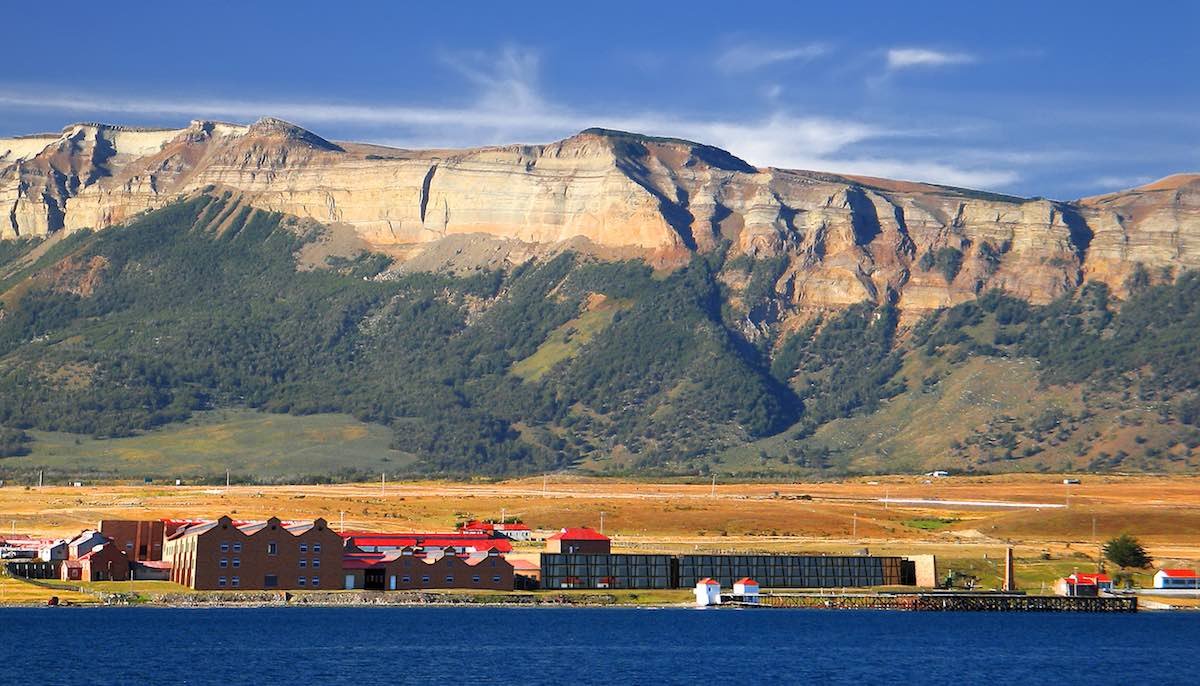 The historic core of the hotel originally served as an Edwardian Era cold storage plant for Patagonian products headed to England.
Declared a national monument in 1996, that portion of the structure is protected as part of Chile's cultural heritage.
With restoration and the addition of a guest wing, the project was reborn as The Singular Patagonia in 2011.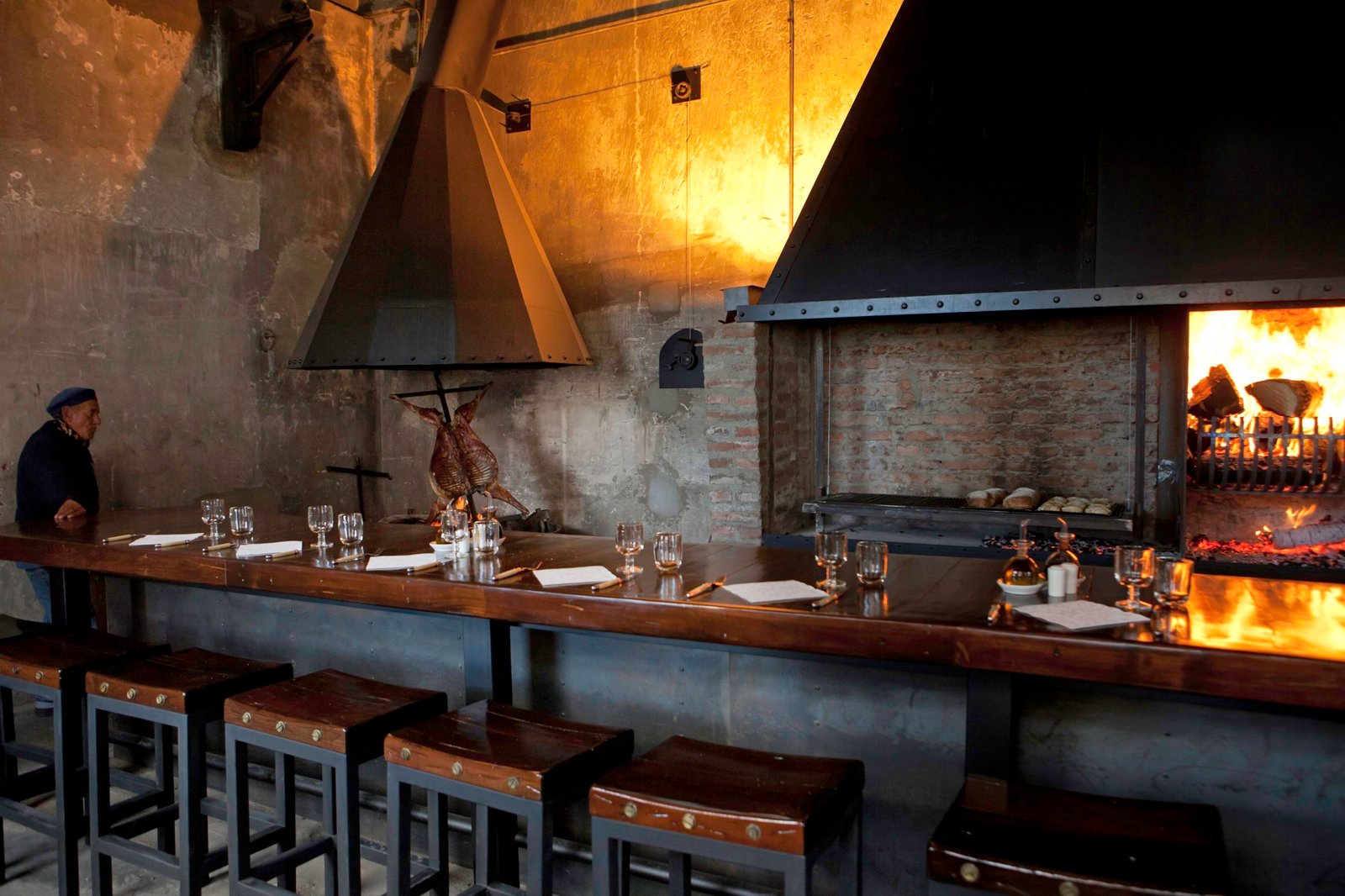 Flexible Scheduling
Unlike some lodges in the Torres del Paine region, guests at the Singular are free to come and go for the length of stay they choose, without the dictates of set arrival and departure.
The Singular also offers bed & breakfast, half-board, and full-board options. The full board option includes breakfast, lunch, dinner and beverages (premium wine and spirits excluded) along with daily, guided expeditions in the company of other guests (two half-day tours or one full-day tour for each full day at The Singular Patagonia).
Multi-generational families especially welcome this flexibility—those who'd like to relax are free to do so, while other members of the family can hike, kayak, ride, and explore to their hearts' content.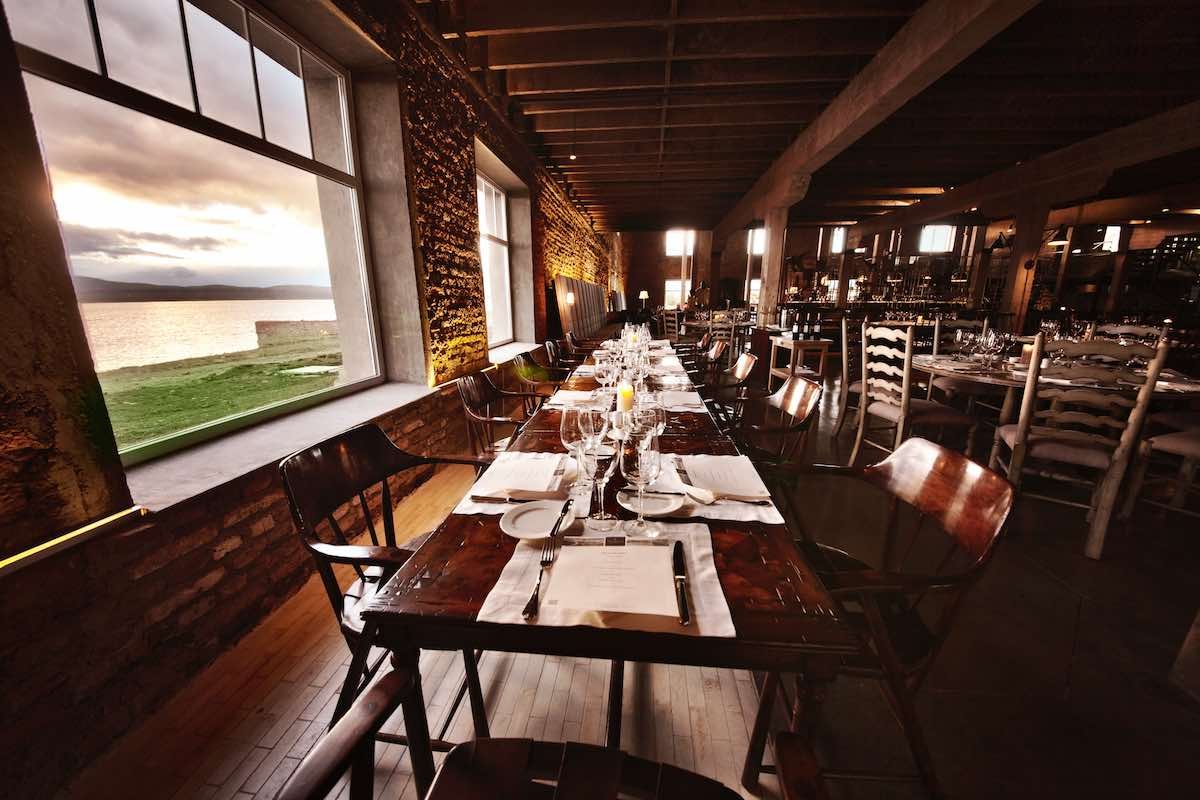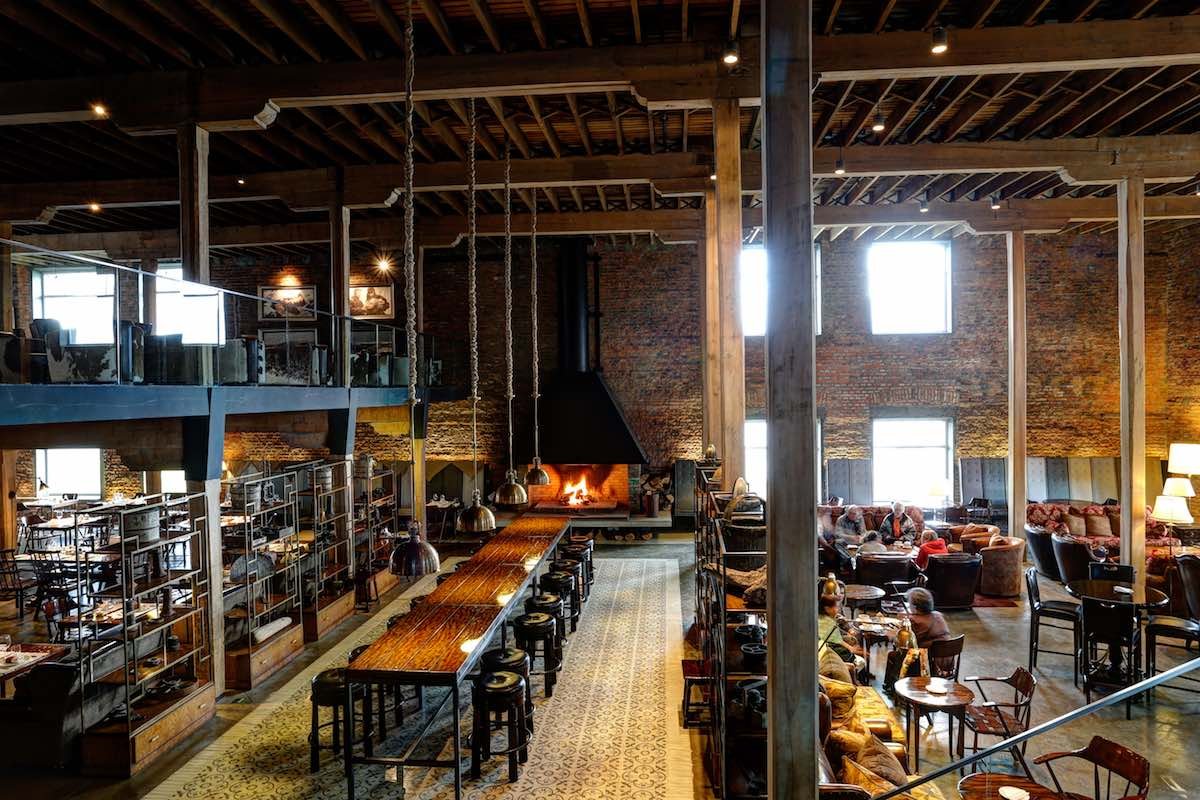 [toc]
Singular Patagonia Location
The Singular Patagonia is located near the edge of Señoret Channel, 5-minutes by road from the town Puerto Natales and its airport (PNT). The hotel is 2.5 hours by road from Punta Arenas airport (PUQ), which offers many more flights to other parts of Chile, and serves as a base for air travel to Antarctica.  Guests at The Singular Patagonia can also cross the border to Argentina, reaching the town of El Calafate in about four hours.
The Singular Patagonia occupies a privileged spot near the end of the Ultima Esperanza Sound.  Guests have the opportunity to kayak, ride, bike, and hike at locations such as the Milodon Cave, the Balmaceda and Serrano glaciers, and private estancias.
Torres del Paine National Park (2 hours away) is a regional highlight, famous for its hiking trails, glacial lakes, roaring waterfalls, southern beech forests, and abundant wildlife.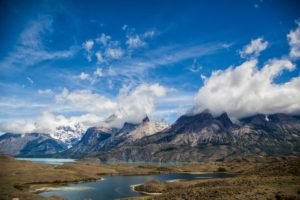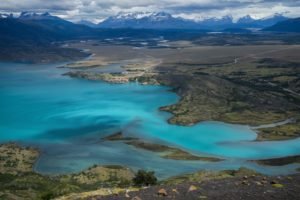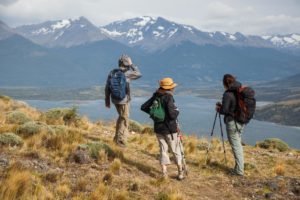 Singular Patagonia Accommodations
The 57 guest rooms share direct views of the sound and mountains.
In-room amenities include:
Picture windows
Minibar
Wi-Fi and televisions with cable
24-hour room service, twice daily housekeeping,
Security box
Large bathrooms with free-standing soaking bathtubs
Bathrobes and slippers
Hair dryers
The rooms offer a profound sense of peace.  When we think of restful nights, the Singular Santiago comes to mind.  The reinforced concrete walls and ceilings mean you won't hear the neighbors.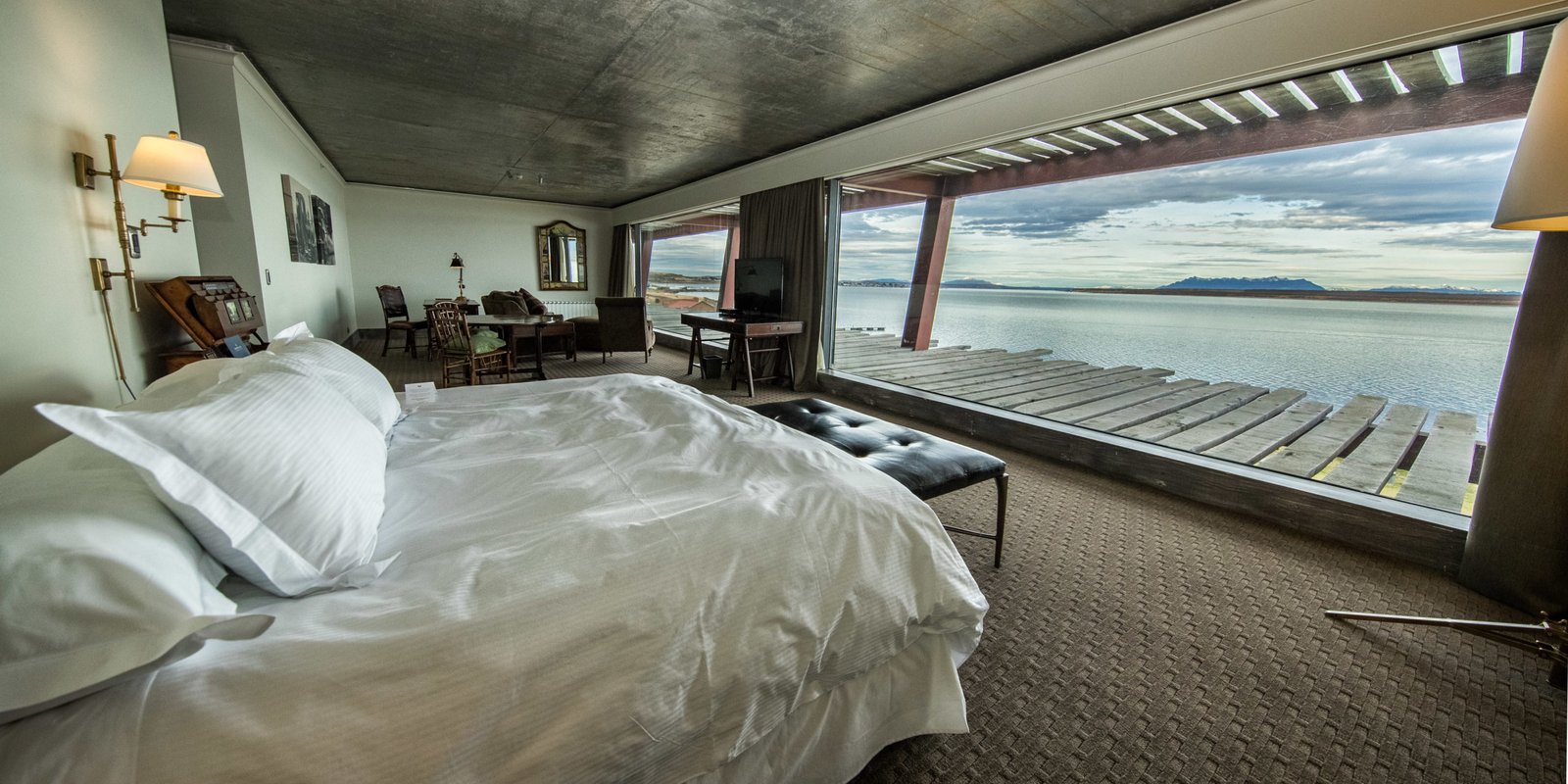 ---
Singular Suites
Singular Patagonia's 3 Singular Suites are 750 square feet (70 square meters) and equipped with 1 King bed, couch and sitting area, custom furniture, and working desk.
These suites have a massive window that overlooks the Fjord of Last Hope Sound, allowing guests uninterrupted views to Patagonia's wilderness.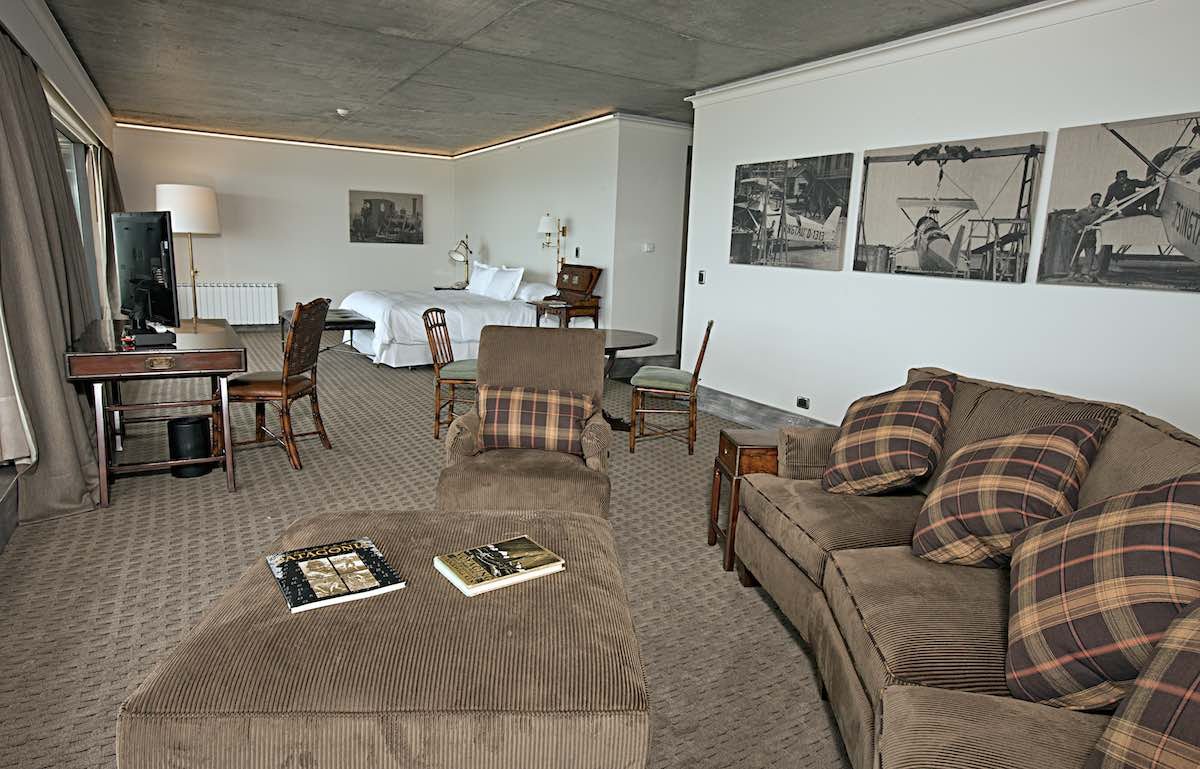 ---
Singular King Rooms
The 27 Singular King rooms are 500 square feet (45 square meters) and equipped with 1 King bed, working desk, love seat in seating area, and wheelchair access.
These rooms are fitted with a 6 meter wide glass window overlooking Patagonian fjords and Last Hope Sound.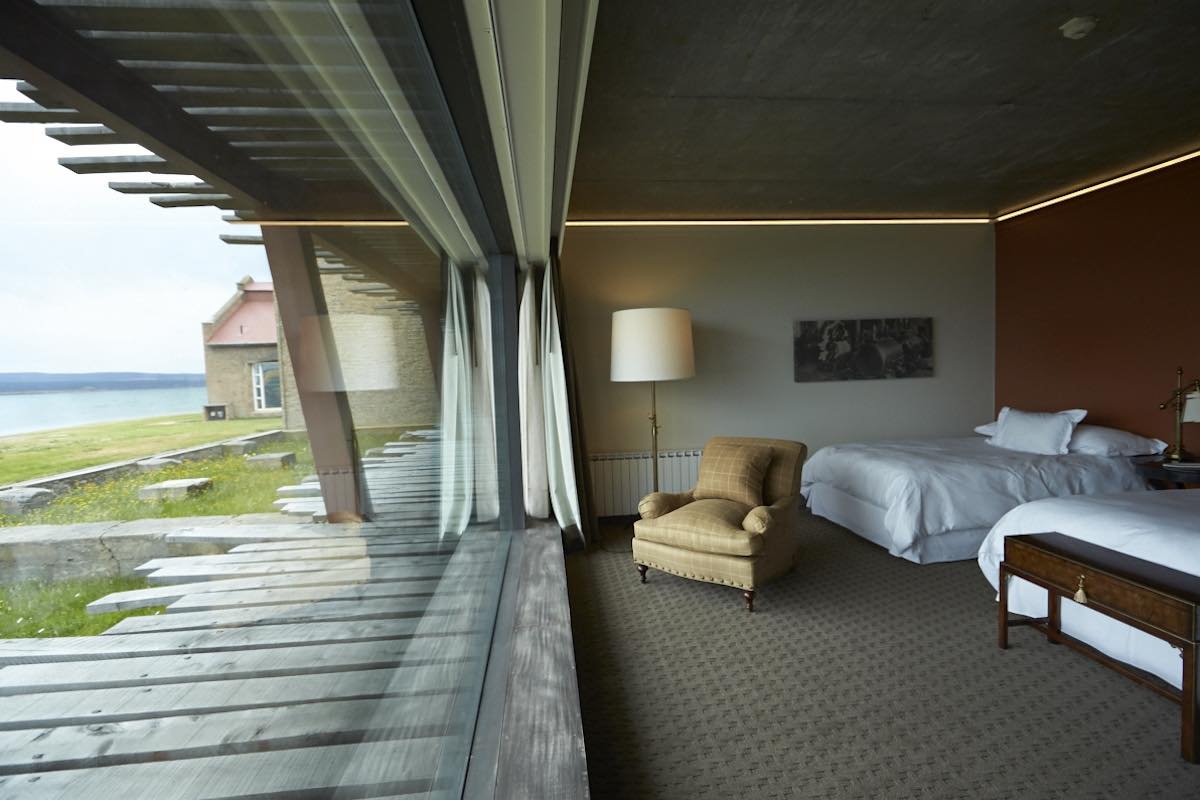 ---
Singular Twin Rooms
The 27 Singular Twin rooms are 500 square feet (45 square meters) and are equipped with 2 double beds, a large glass window overlooking Patagonian fjords and Last Hope Sound, working desk, love seat in seating area, and wheelchair access.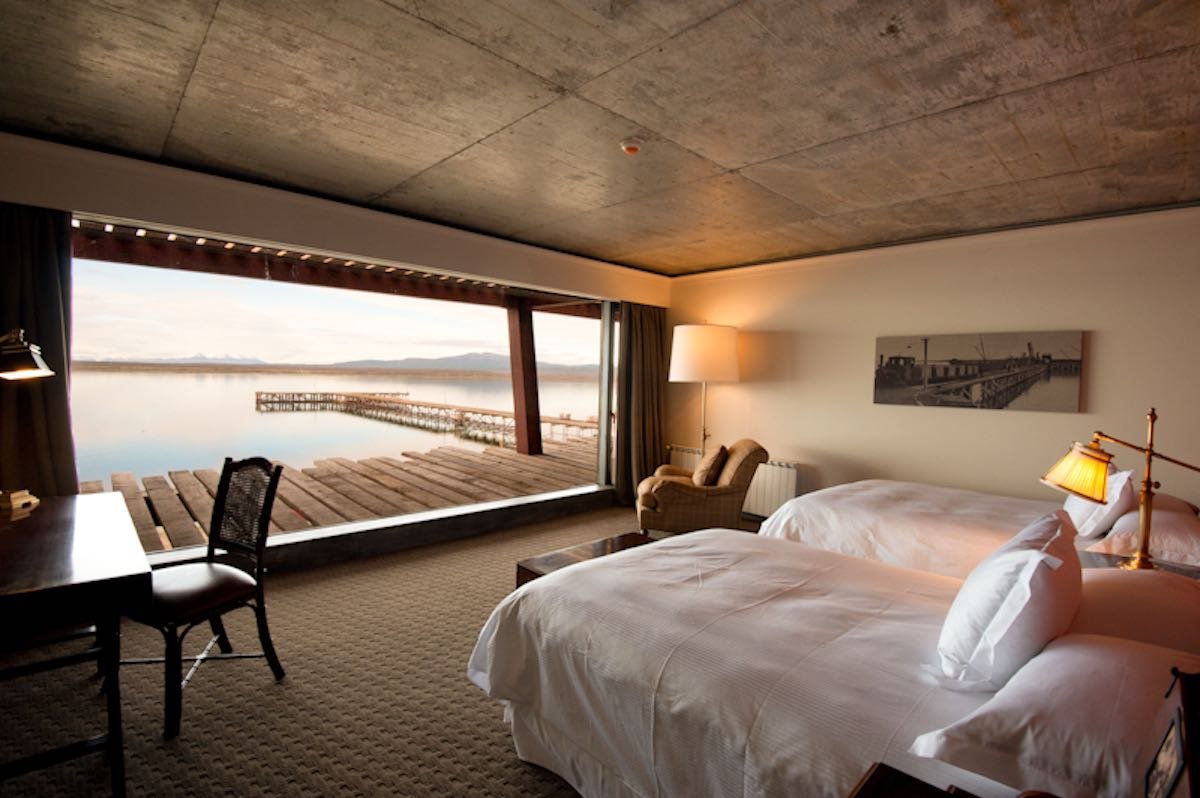 Singular Patagonia Amenities
Hotel amenities include:
Two restaurants run by award-winning cuisine Chef Hernán Basso, who fuses French trends with local products
Hotel bar that makes authentic cocktails with a mixture of local flavors
Boutique
3,000 sq. ft eco-SPA overlooking fjords and glaciers, utilizing organic plants used for oil extracts and moisturizers
Indoor / outdoor pool
Fitness center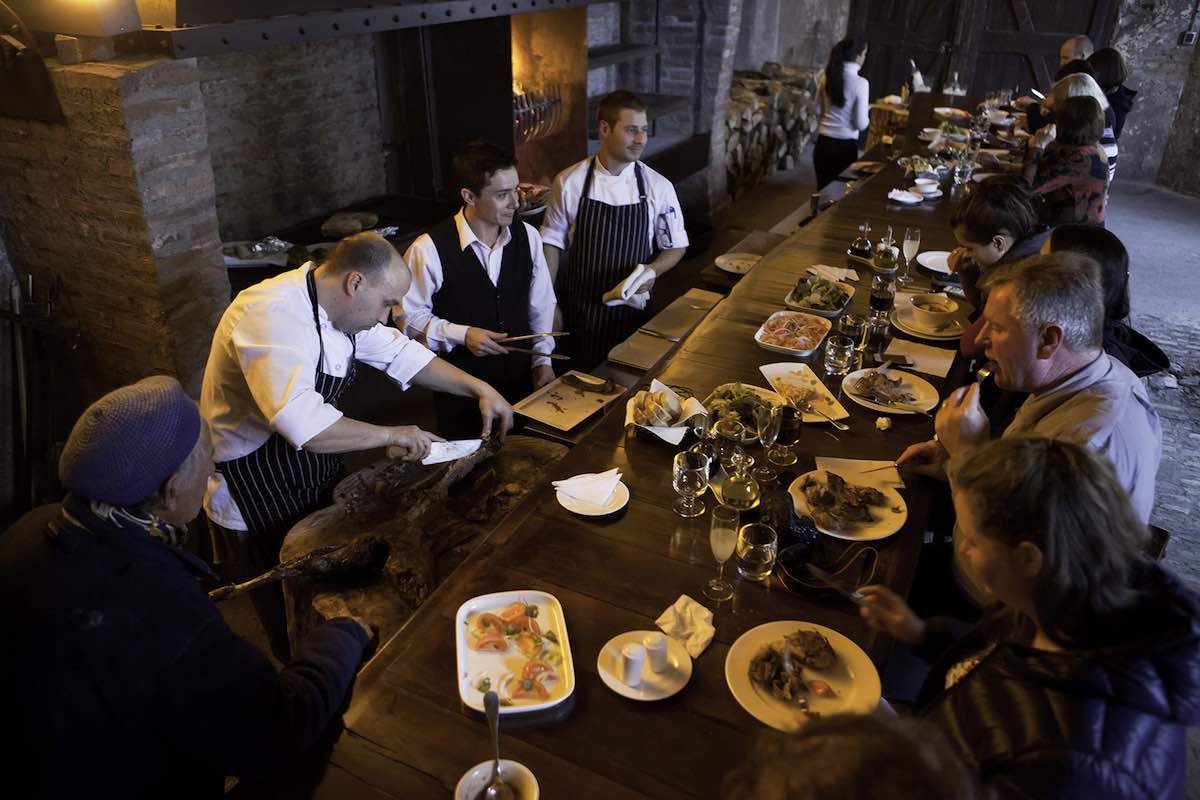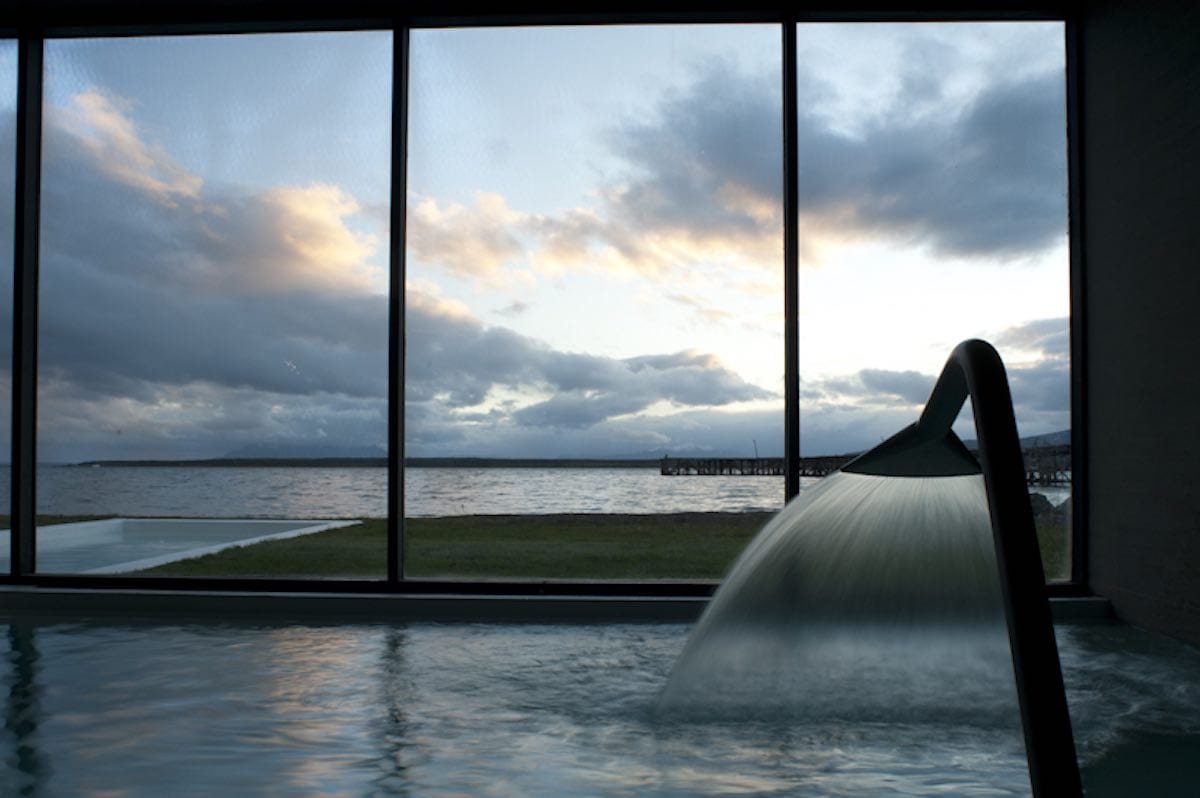 Exploring Chilean Patagonia
The menu of excursions available at Singular Patagonia are endless, with a complete menu of full and half-day explorations.
Boat ride to Estancia Bahia Esperanza and bike along the waterfront and enjoy views of the Paine Massif
World renowned fly-fishing excursions
Kayaking the Patagonian fjords
Horseback riding near cliffs and lakes
Sailing to massive glaciers
Trekking through Torres del Paine National Park (2.5 hours by land from The Singular)
Hiking, biking, horseback riding, wildlife viewing, and kayaking excursions are each available for a range of ability levels.
The Singular also offers the region's best day cruises to the Serrano and Balmaceda glaciers.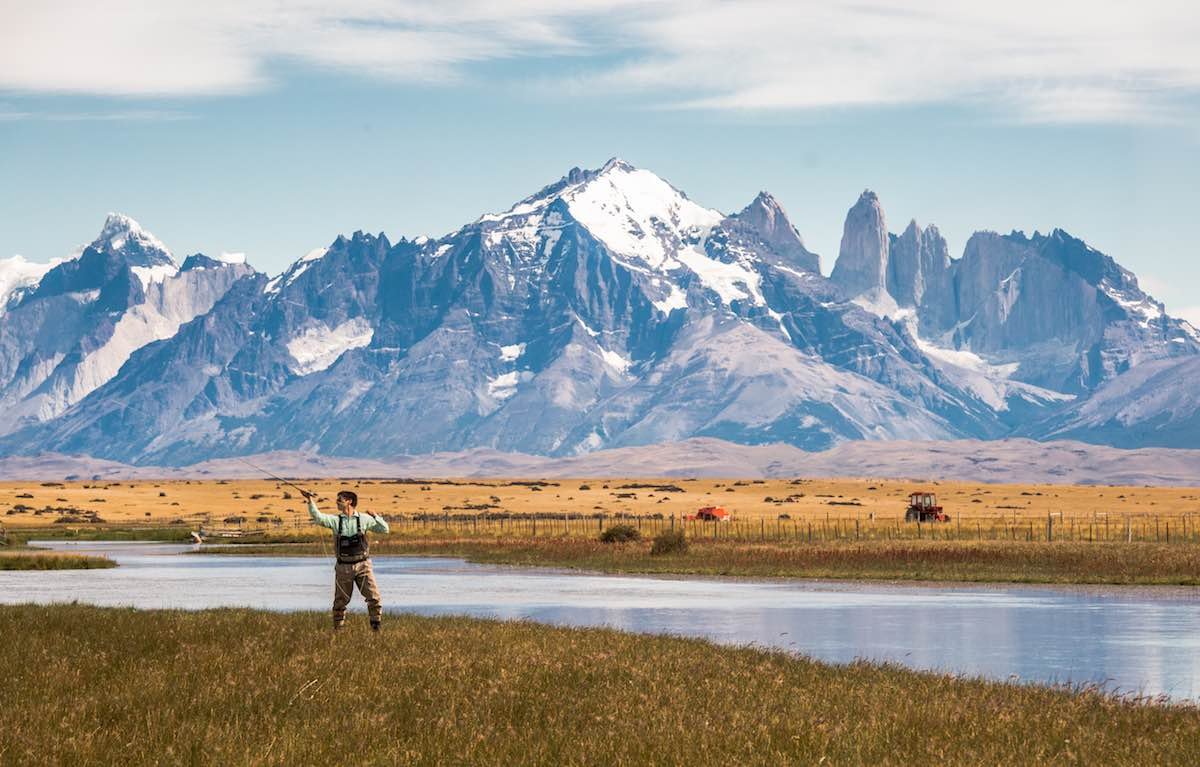 When to visit?
The Patagonian summer stretches from November to early March, with long days and photo perfect evening light.
The warmest months are December and January, with highs near 65° F and lows near 40° F. Temperatures range from 60° F to below 40° F during the shoulder months.
Winter (May through August) is characterized by fleeting daylight, highs near 40° F and freezing nights. Precipitation is light year-round.
Winds are strongest from late November to mid-March.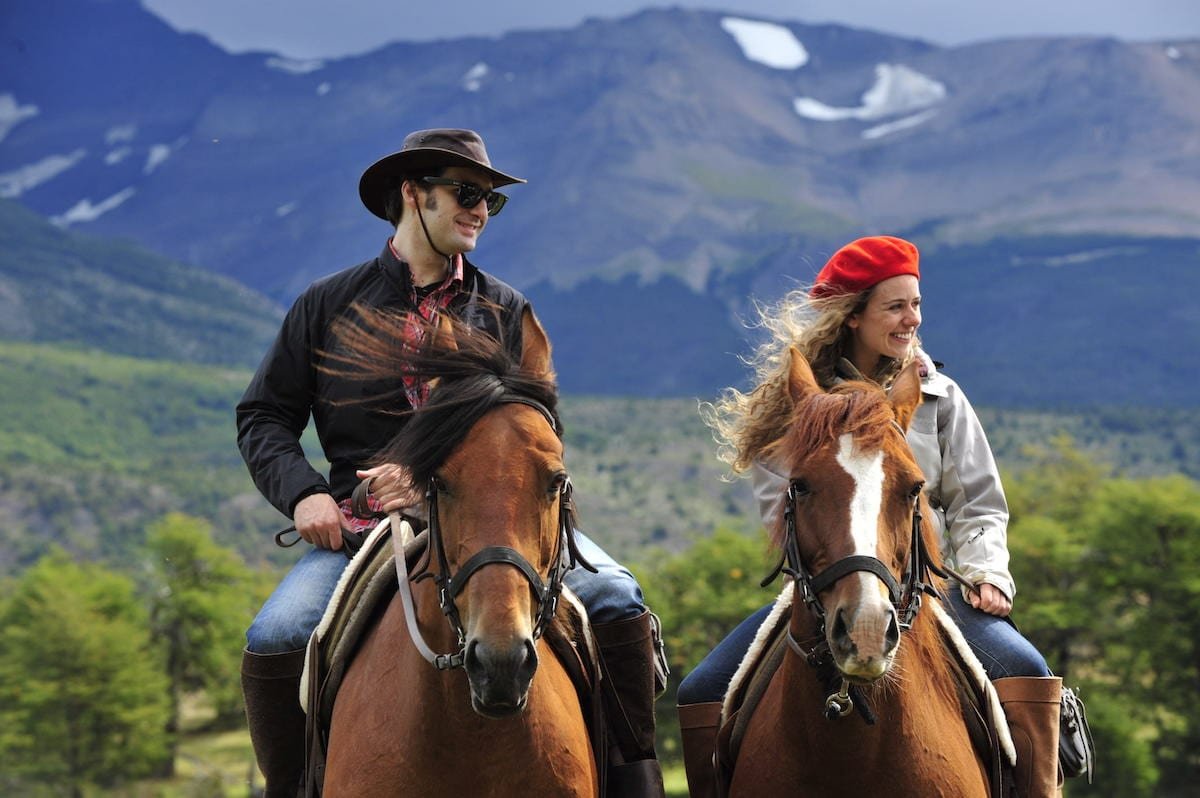 ARE YOU CONSIDERING A STAY AT SINGULAR PATAGONIA? LANDED PROVIDES PERSONALIZED, CUSTOM TRAVEL WITHIN CENTRAL AMERICA, SOUTH AMERICA, AND THE ANTARCTIC. WE'LL CREATE A UNIQUE ITINERARY PLAN TAILORED TO YOUR INTERESTS AND DREAMS. EXPERIENCE THE TRIP OF A LIFETIME. SPEAK WITH ONE OF OUR EXPERT TRAVEL PLANNERS TODAY AT 801.582.2100.