Chile's Route 7: Patagonia's Perfect Road Trip
For years, I'd wanted to explore the Aysen Region (and southern portion of the Lagos Region) of Chilean Patagonia by road. Air travel can save time, but to really understand a country, go by land. Give yourself time to explore, adventure, and encounter. Prepare, but let go. This is that kind of territory.
Like Argentina's Ruta 40, Chile's Ruta 7 links a vast section of diverse landscapes—770 miles from Villa O'Higgins in the south to Puerto Montt in the north. First conceived in 1976, Ruta Siete has been under seemingly endless improvement ever since.
Its current configuration is an incongruous jumble of drift-able gravel, flour-fine dust, potholed tarmac, and perfect concrete. Road materials can change three times within a mile, demanding concentration.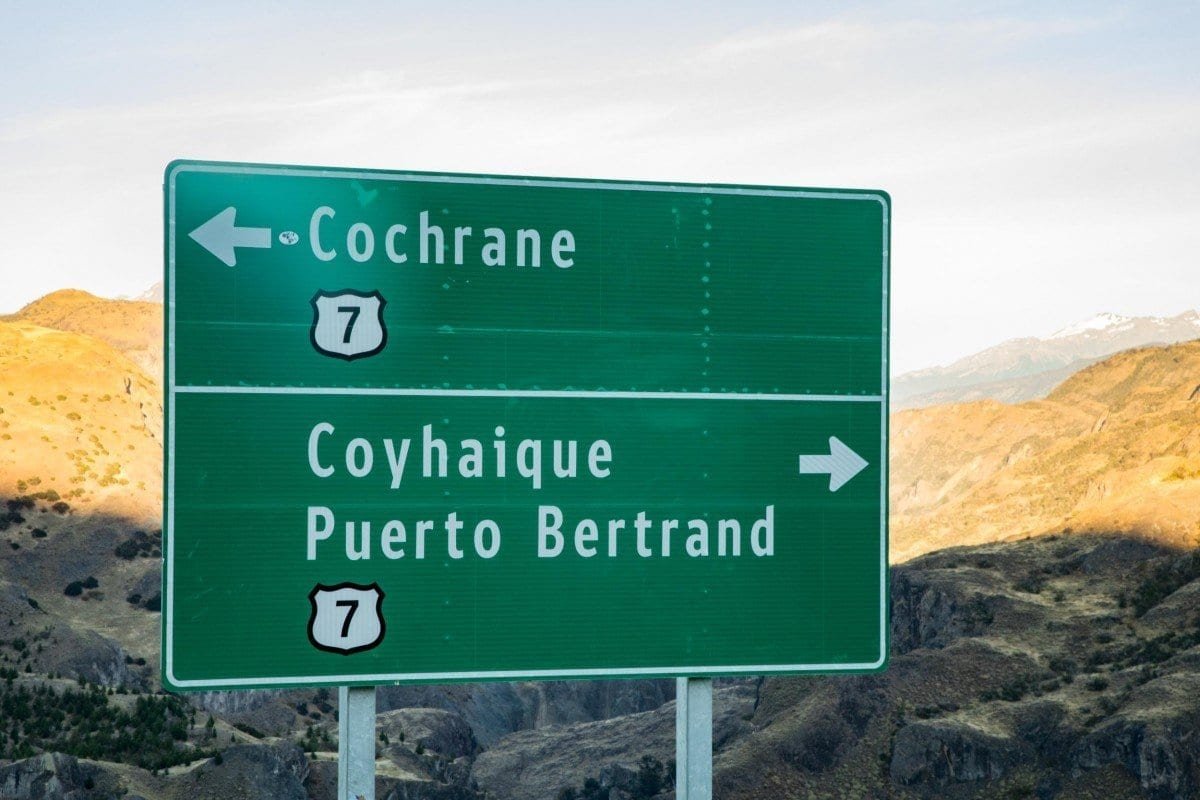 The route's unifying themes are beauty and surprise. In some sections, I found myself habitually compelled to stop and savor.
Estimated drive times became meaningless; I was here to enjoy the journey, and this landscape delivers all the beguiling highlights: golden meadows, soaring peaks, misty rainforest, and Windex-blue lakes.
Route 7 travelers pass through Montana, Switzerland, Oregon, New Zealand, and Gondor. Often in the middle of empty highway, I slowed to a stop to inhale the moment and place, making them part of me.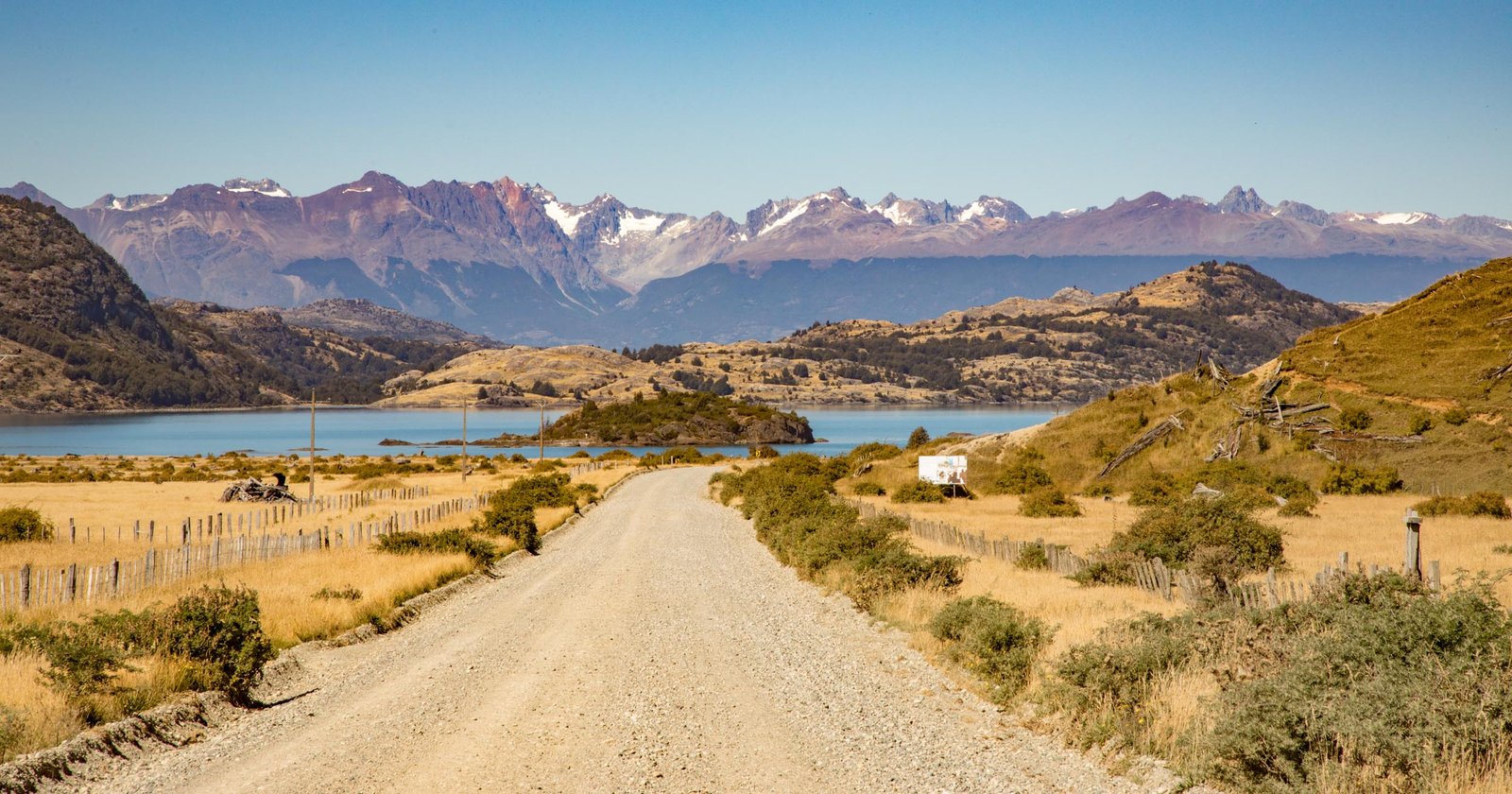 I'd rented a six-speed four-wheel drive in Balmaceda, Route 7's southernmost airport with regular commercial flights from Santiago. Balmaceda isn't much more than this airport, which serves the town of Coyhaique, an hour to the northwest.
I checked the tires, studied the jack, acknowledged the lack of cell phone service, and sorted my playlist. My plan was to drive to the limits of Route 7, first south, then north, and then back again to Balmaceda. Doubling back on most of the route was additive to the experience; drive it both directions, and you'll be nonplussed by how much you missed.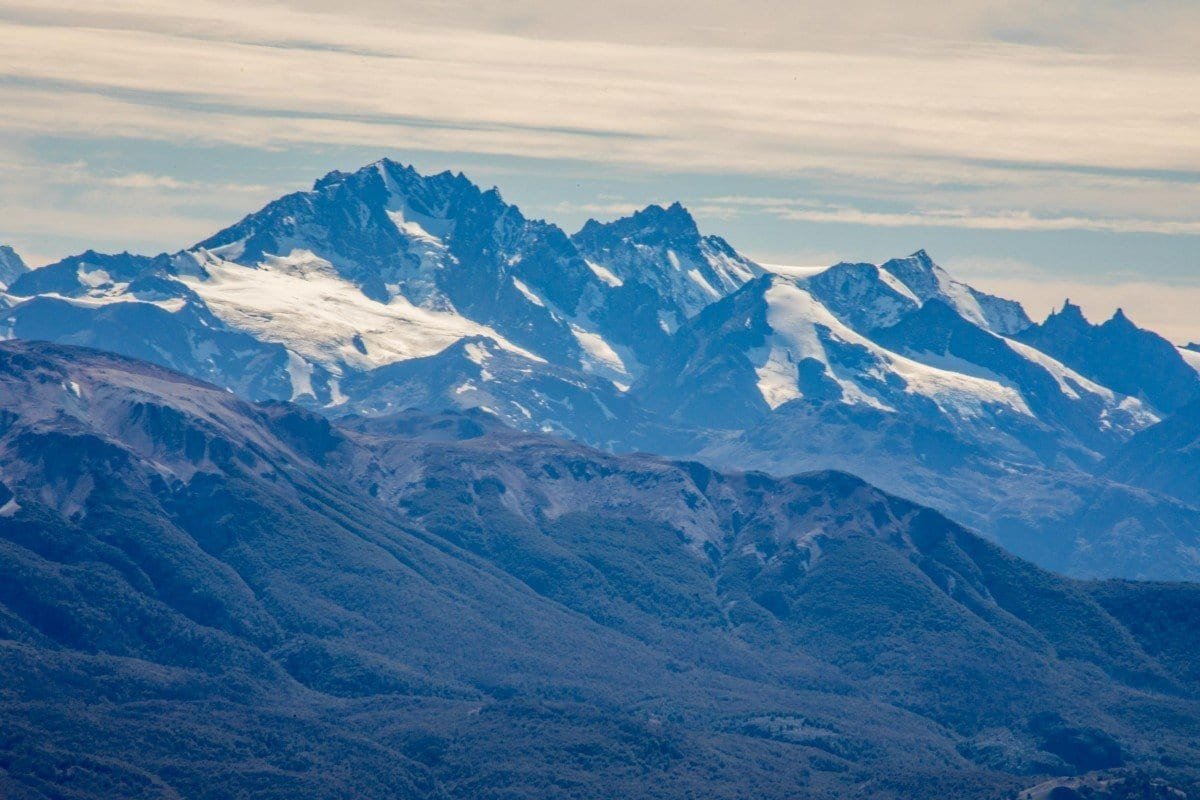 The territory crossed by Ruta 7 made international news in January 2018, when Tompkins Conservation formally transferred one million acres (Parque Pumalin and Parque Patagonia) to the Chilean people–the largest ever donation of land from a private entity to a country.
As part of that agreement, Chile's government set aside another nine million acres as national park land. In combination with existing parks, these regions will now have 17 national parks—vital, largely contiguous north-south and east-west wildlife corridors.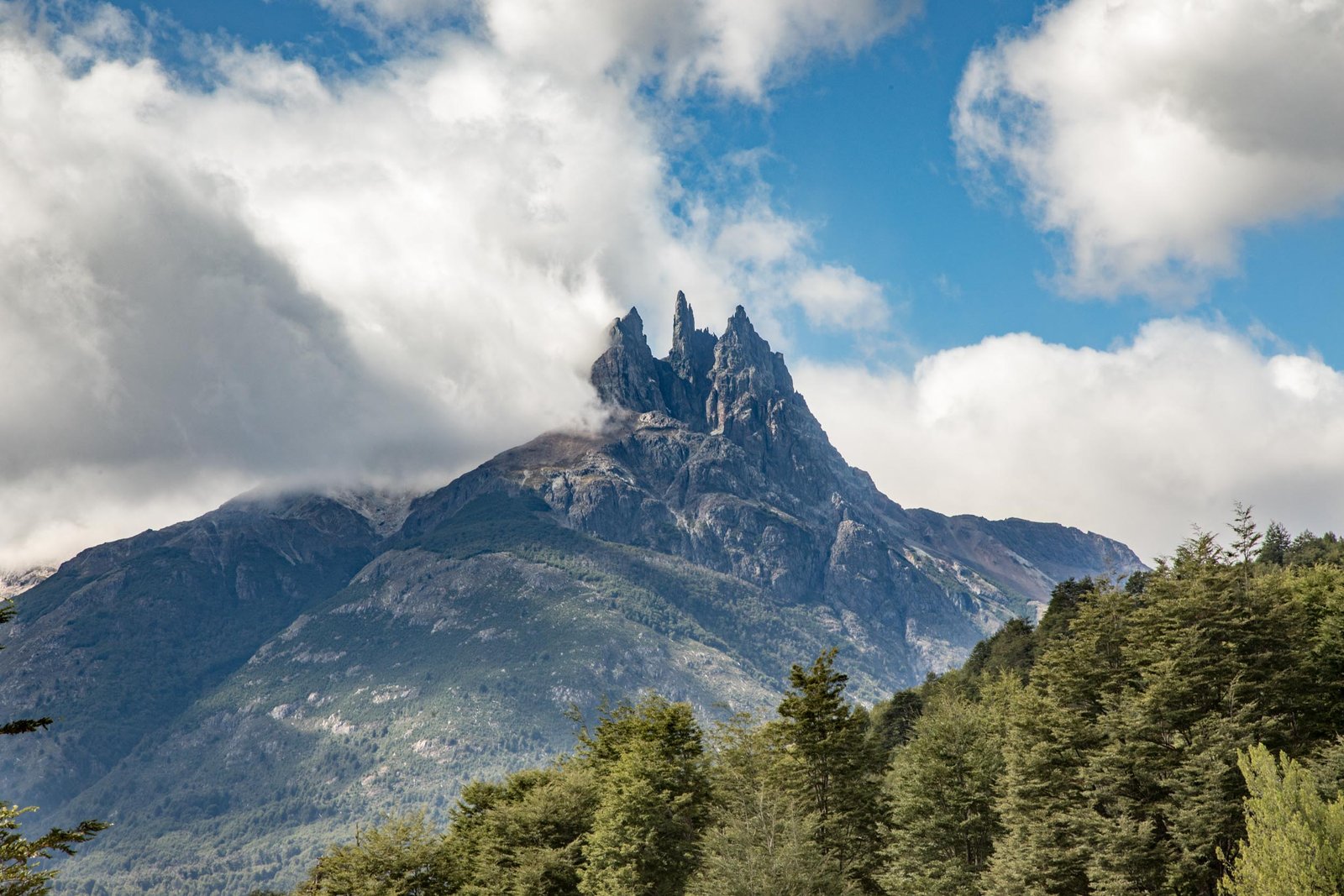 With these parks in place, Route 7 becomes more than storied Patagonian open road. It is being reborn as a conduit to world-class protected wilderness. By visiting, you can reaffirm Chile's wisdom in preserving these areas.
The major segments (roughly south to north) are as follows *:
O'Higgins to Cochrane – 146 miles (7 to 8 hours)
Cochrane to Puerto Tranquillo – 71 miles (2.5 hours)
Puerto Rio Tranquilo to Villa Cerro Castillo – 76 miles (3 hours)
Villa Cerro Castillo to Coyhaique – 60 miles (90 minutes)

Balmaceda to Coyhaique – 35 miles (one hour)

Coyhaique to La Junta – 172 miles (5 to 6 hours)
La Junta to Futaleufu – 90 miles (3 to 4 hours)
La Junta to Chaiten – 90 miles (2 hours)
Chaiten to Caleta Gonzalo – 35 miles (1 hour)
Caleta Gonzalo to Vodudahue / Leptepu – 6 miles, after the short ferry across the channel (variable time)
Vodudahue / Leptepu to Hualaihue – 35 miles, after the long ferry across from Leptepu to Hornopiren (variable time)
Hualaihue to Puerto Montt – 52 miles total, and a ferry across the Estero Reloncavi (variable time)
* Distances and drive times are approximate. If the road ahead has construction, you might need to pare for 30 minutes several times to let opposing traffic pass.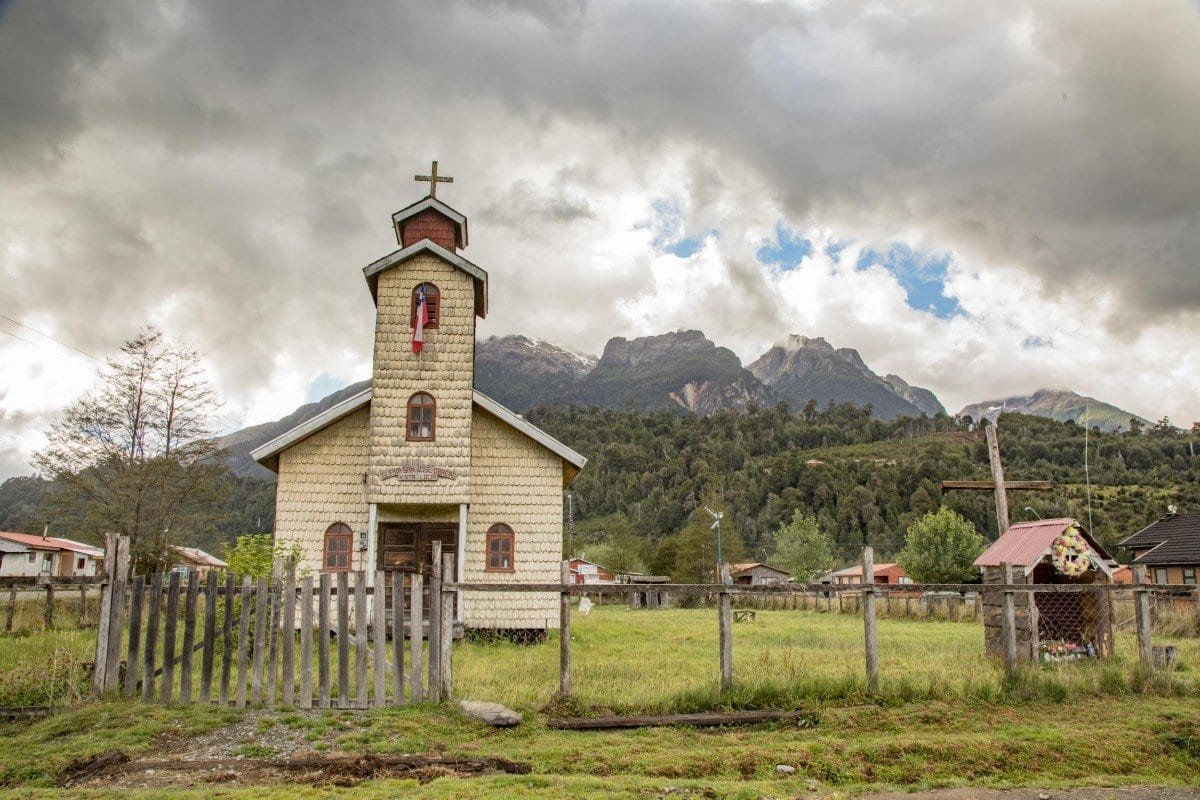 Along Ruta 7, filling stations are rare. If you see a fuel stop, take it! Make sure your rental has a full tank when you pick it up (LANDED can, of course, help you with flights, accommodations, and guides). Fuel is available in these locations:
Cochrane
Villa Tranquilo
Coyhaique
Villa Maniguales
La Junta
Futaleufu
Palena
Chaiten
Puerto Montt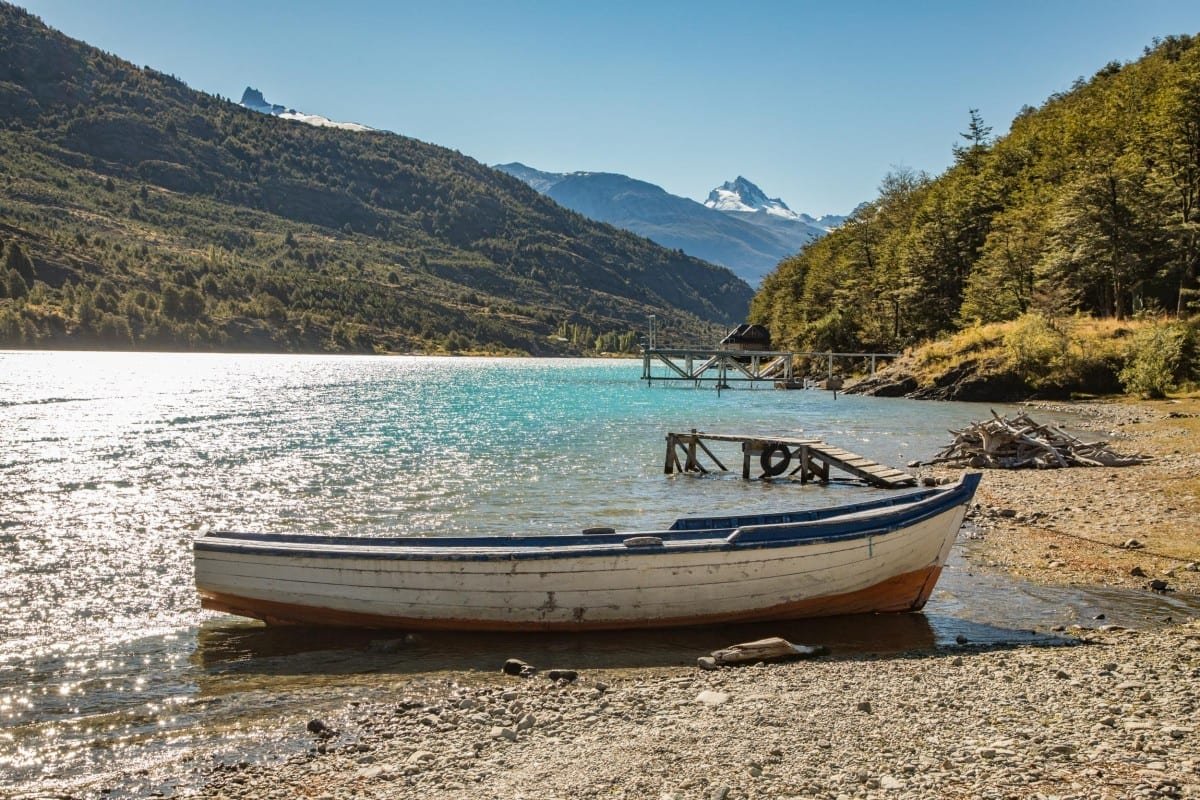 Route 7 Highlights
Parque Patagonia
Kristine and Douglas Tompkins first came to the Chacabuco Valley in 1995, and soon began dreaming about how to conserve it permanently. They purchased the over-grazed land in 2004, began rewilding it, and finalized its donation to the Chilean government in 2018.
Why come? To roam among the ice fields, Southern beech forests, mountain lakes, and hauntingly beautiful steppe. To encounter a living, whole ecosystem—one wild with guanacos, flamingos, pumas, foxes, and rheas. To stretch your legs and your soul. To gain elevation and perspective. I could have stayed here longer, and I'm sure I'll return.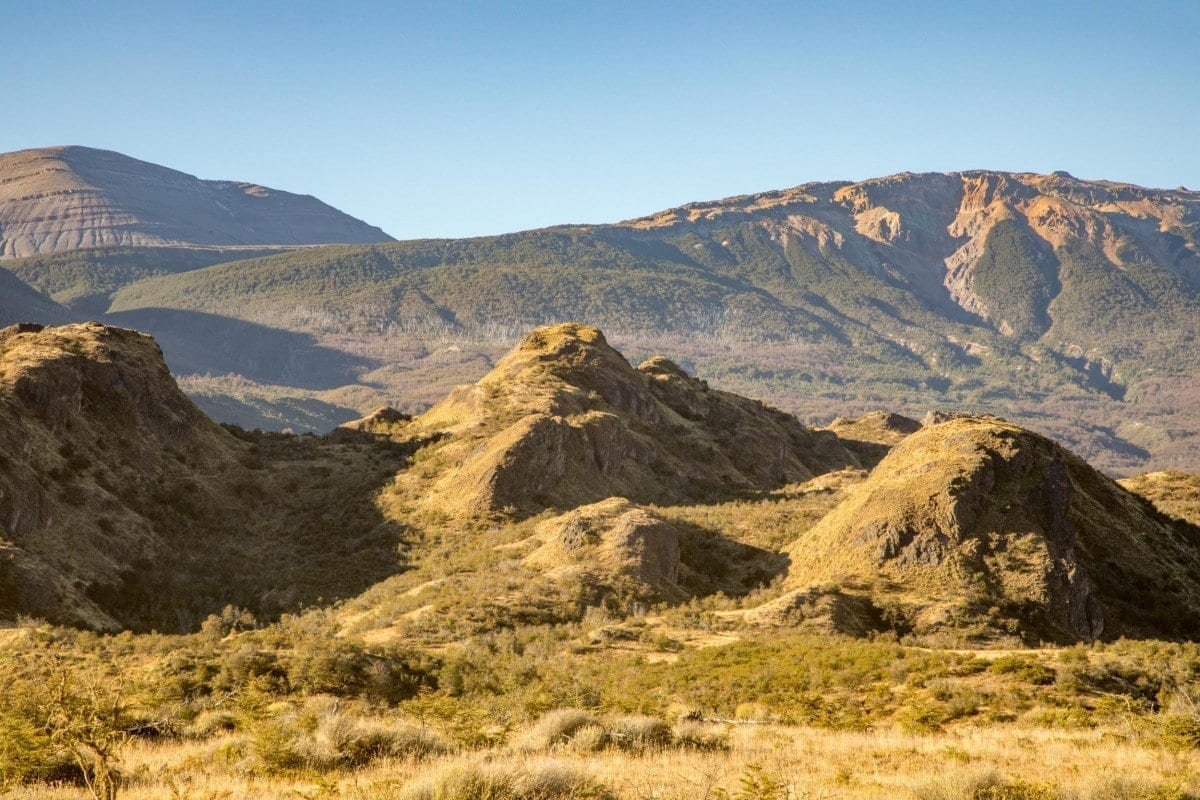 Rio Baker
Fly fishing for browns and rainbows in gin-clear water. If you aren't an angler, stop for the short hike to the Baker-Neff Confluence. Pull over and talk with gauchos. Kayak. Make a picnic. Watch the sun set.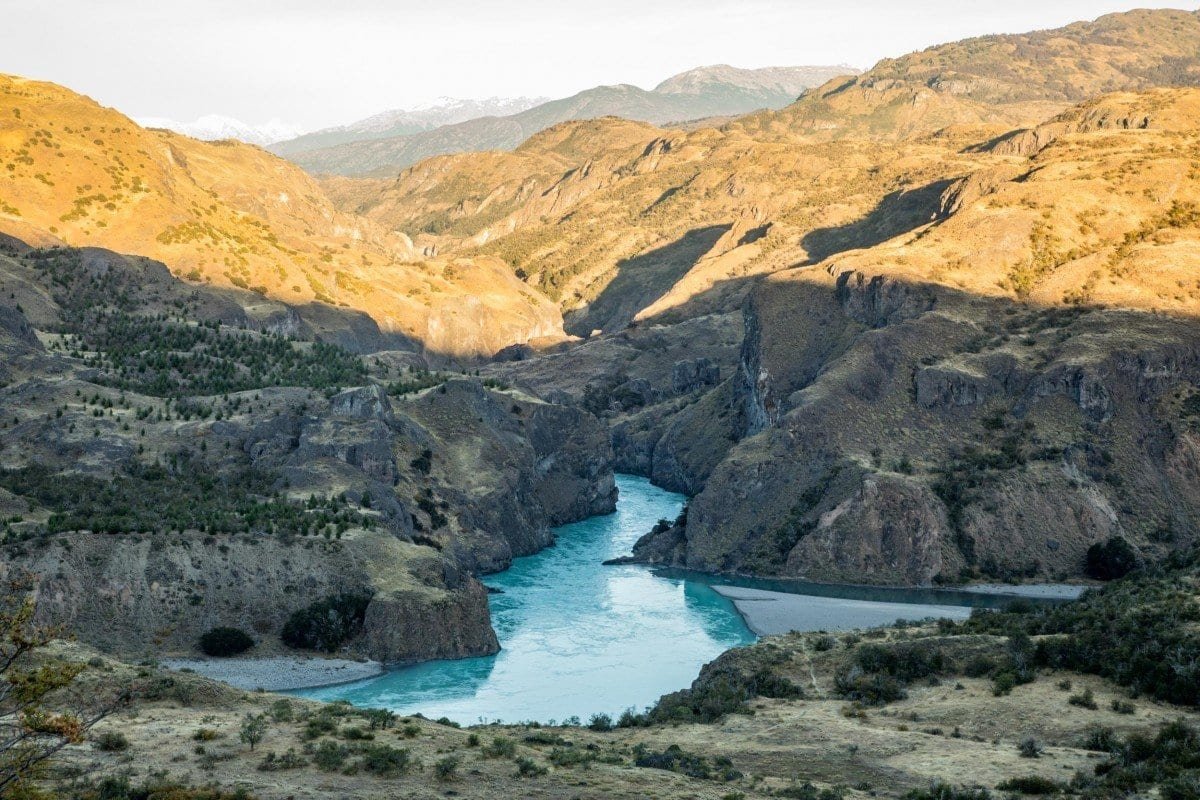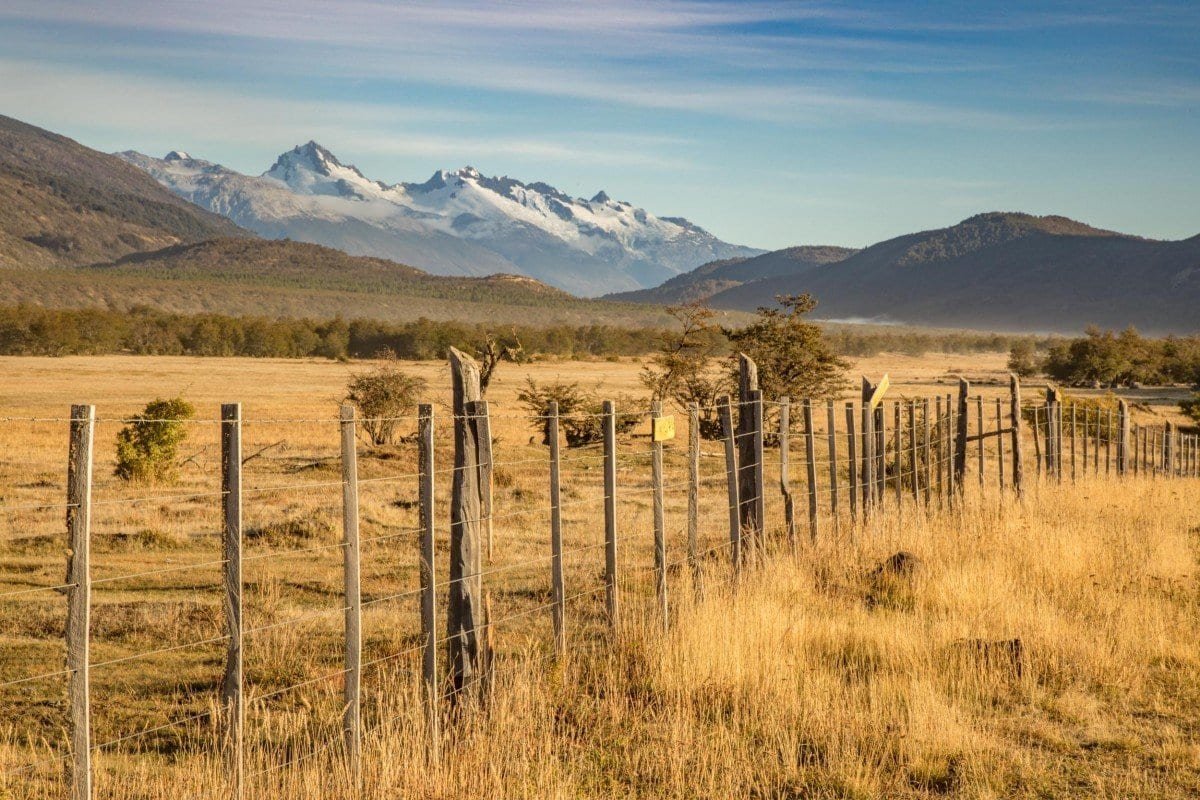 The Marble Caves / Capillas de Marmol
The caves themselves are far smaller than you might expect, given their grand names of chapel, cathedral, and tunnel. They are beautiful, and worth visiting. But the real highlight was the peace, rhythm, and meditation of kayaking among them on Lago Buenos Aires. When you can kayaking here in silence, the option of visiting by noisy, blue-smoke motorboat seems like irreverent sacrilege.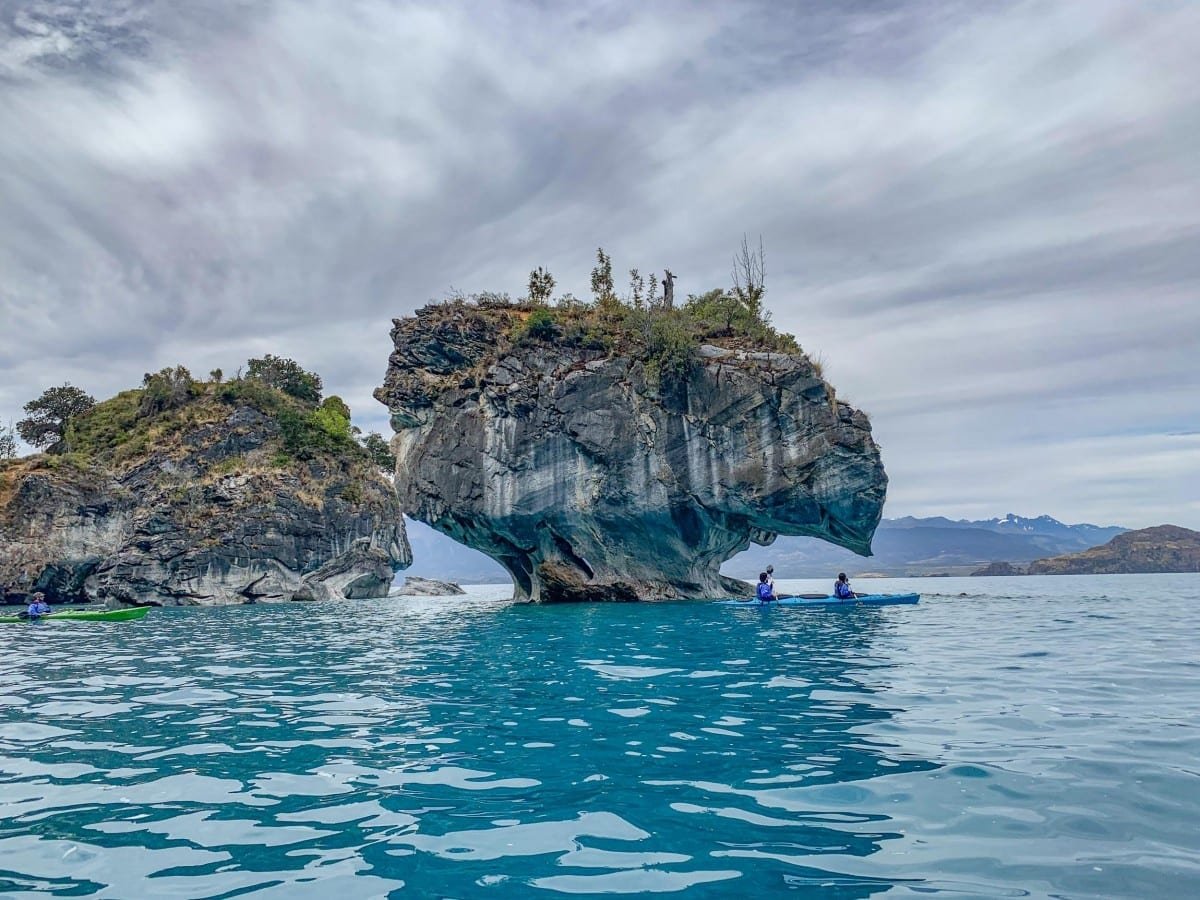 CeRro Castillo
Stop and hike. If this jagged peak doesn't call to your soul, you are in crisis. You'll have to sit here staring at the massif and self-assessing until the urge to hike emerges. Even if you can't make the 30-mile circuit, get out and explore. This is medicine.
The Drive from Coyhaique to Villa Amengual
If the Cordilleras of Huayhuash and Blanca are South America's Himalayas, this could be the Andean Alps. Verdant alpine meadows and content dairy cows, under are-you-kidding-me granite spires. Stop and stop again. I even found fresh baked bread and queso casero.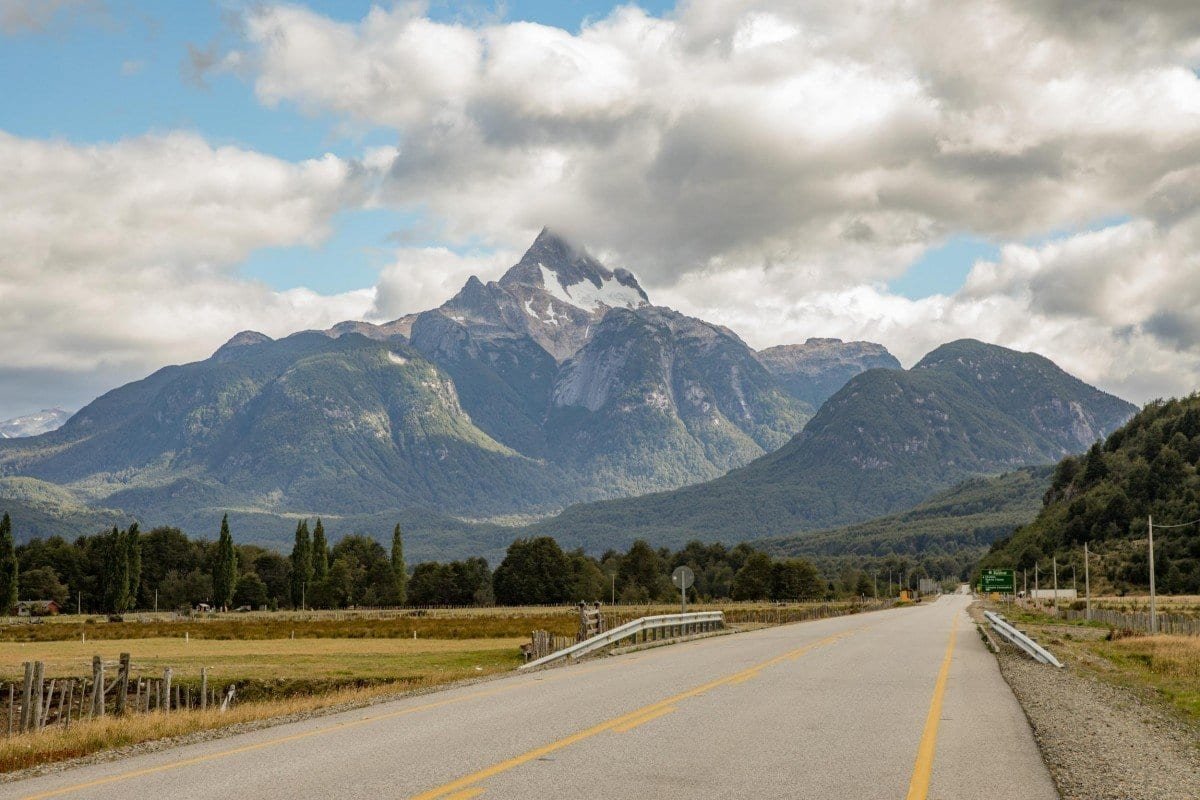 Queulat National Park
Almost 600 square miles of lush Valdivian rainforest–the only temperate zone rainforest in South America. Mist and rain are combed from these skies to form streams and waterfalls, nourishing ancient trees and a dense understory of bamboo, ferns, umbrella-sized nalca (giant rhubarb).
These woodlands are inhabited by pudu (miniature deer), wild boars, opossums, huemul (South Andean deer), and hummingbirds. On clear days, you can observe Andean condors riding the thermals above the forests and cliffs.
Weather permitting, hike to the viewpoint of Queulat Glacier, which hangs from the mountaintops and feeds waterfalls and icy-green lagoons.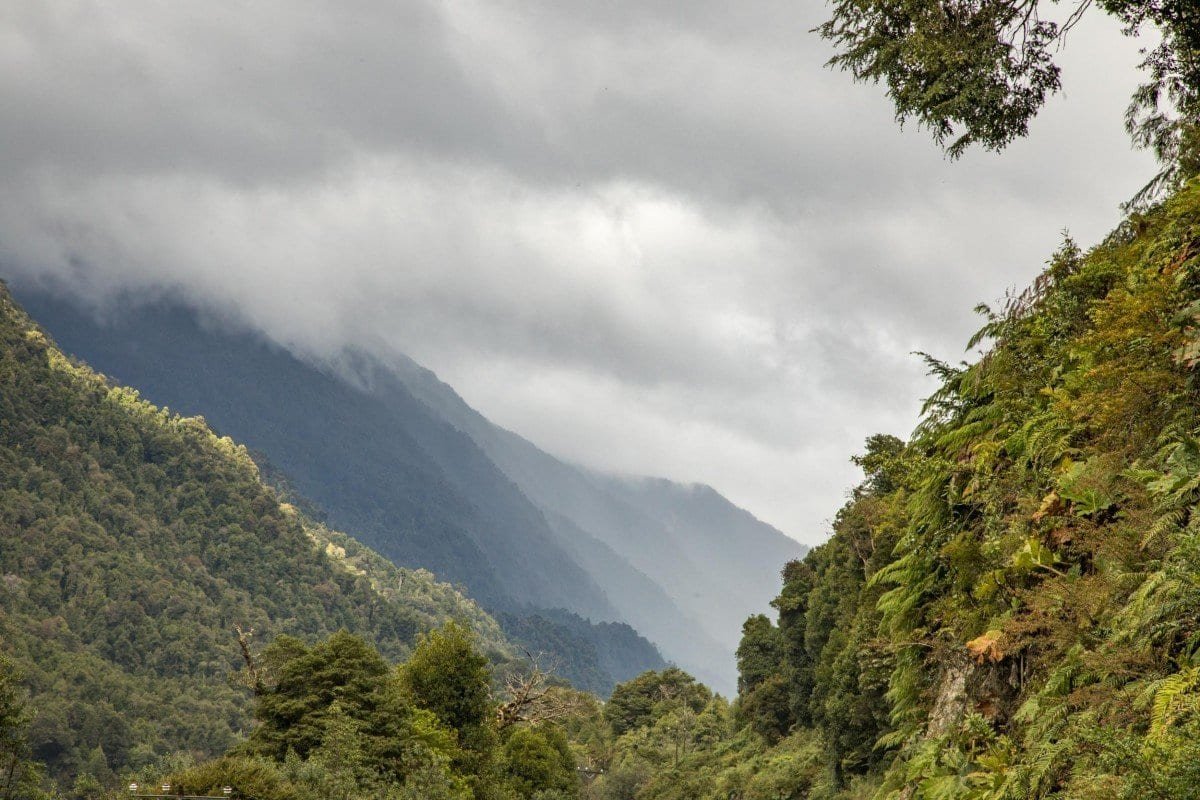 The Melimoyu River
Expert fishing guides, an ice-capped stratovolcano, and artisanal Patagonian gin. Stay three nights and wish you had longer. Heli-fishing at its best. At dawn, the surrounding farmlands resound with the calls of dairy cows, competing in some kind of contest for loudest echo.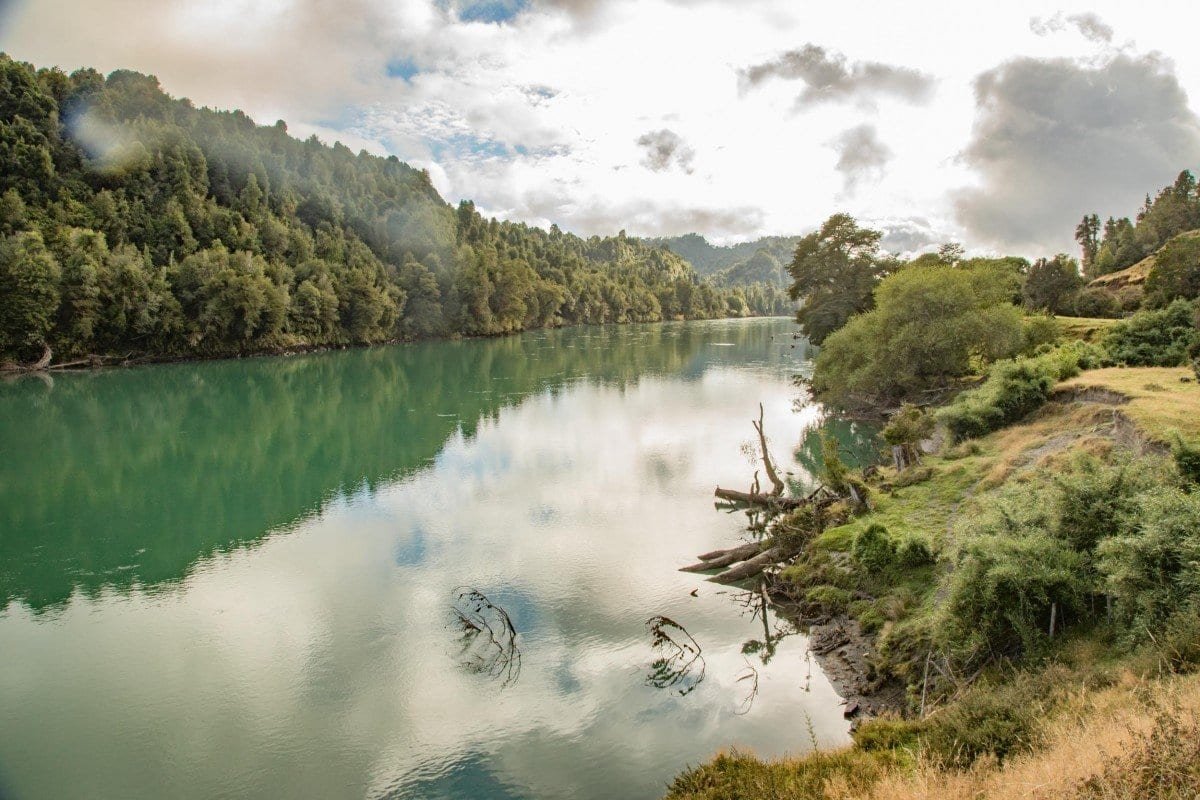 Futaleufu
Time travel to Jackson Hole circa 1950, and subconsciously start shopping for retirement property. Futaleufu is (for now) a classic mountain town with world-class river running and fishing.
Class IV and V rapids are easy to come by, and you will need to hold on tight. Yes, that is the real color of the water—totally unfiltered.
Palena and Valle California
Palena, near the Argentine border, is a well-known secret among anglers, who come to target brook and rainbow trout in the Palena and Malito rivers, east of the Nevado Massif.
Valle California, 40 minutes from Palena, is largely protected as a private reserve with perpetual conservation easements. Visitors can fish, hike, and ride the territory with native gauchos.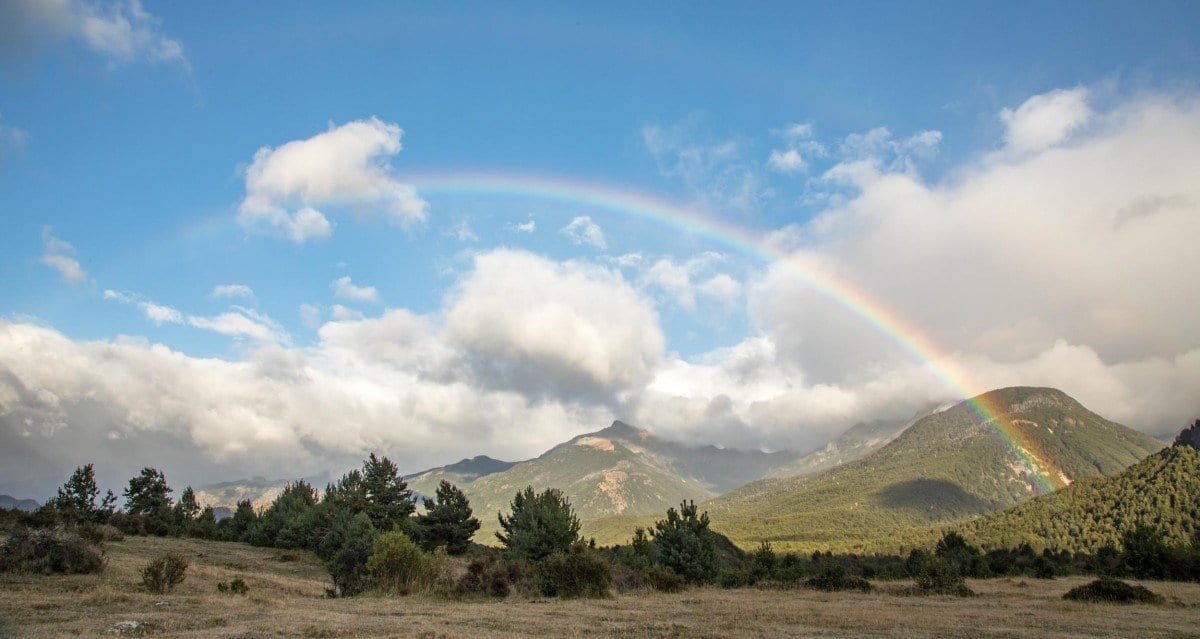 Corcovado National Park
Corcovado is a landscape drawn from the dreams of explorers, backpackers, and climbers. The panorama sweeps from the sea to coastal rainforests and more than 80 lakes.
In the northern portion of the park, eyes are drawn upward to the icy edges of Corcovado Volcano—the peak attempted in the 2010 film 180 Degrees South: Conquerors of the Useless. The park is home to marine mammals, penguins, shorebirds, native deer, and pumas.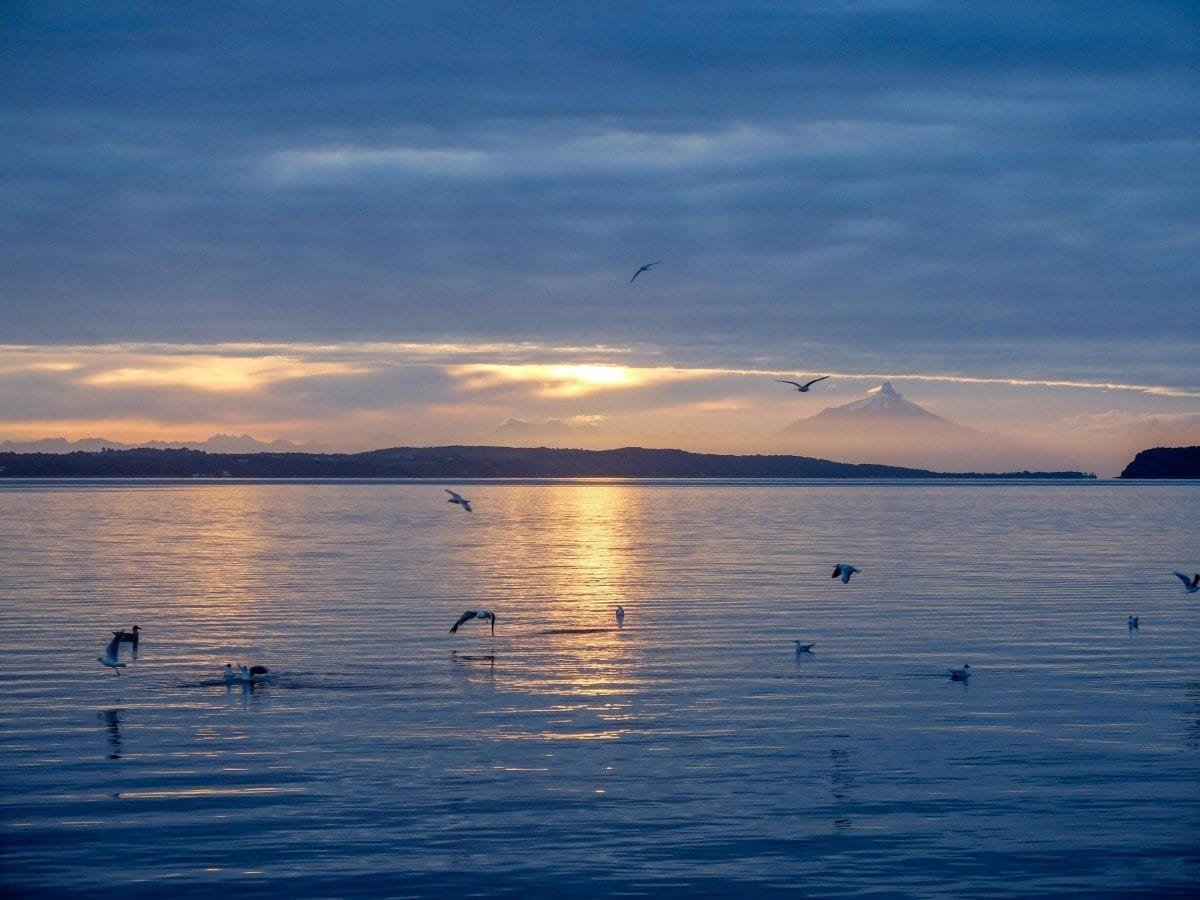 Pumalin Douglas Tompkins National Park
North of Corcovado, Parque Pumalin has a well-defined trail system, allowing access to coastal rainforest, waterfalls, volcanos, alpine lakes, and grand overlooks. Many of the trails can be completed in three hours or less.
Favorites include the Sendero de Alerces (an easy loop through an ancient grove of Alerce trees) and the 3.5-mile Cascada trail through Valdivian rainforest.
Hornopiren National Park
More than 180 square miles of ice, mountains, rivers, and forest near the feet of the Yate and Hornopiren volcanos.
This is two parks in one: the eastern side is covered in glaciers and rocky slopes, while the western portion is cloaked in blue lakes and rivers, lush rainforest, beech and Alerce woodlands, and golden grasslands.
Favorite hikes include the trail to Lake Pinto Concha (with clear views of Yate Volcano) and the short walk to Rio Blanco Waterfall.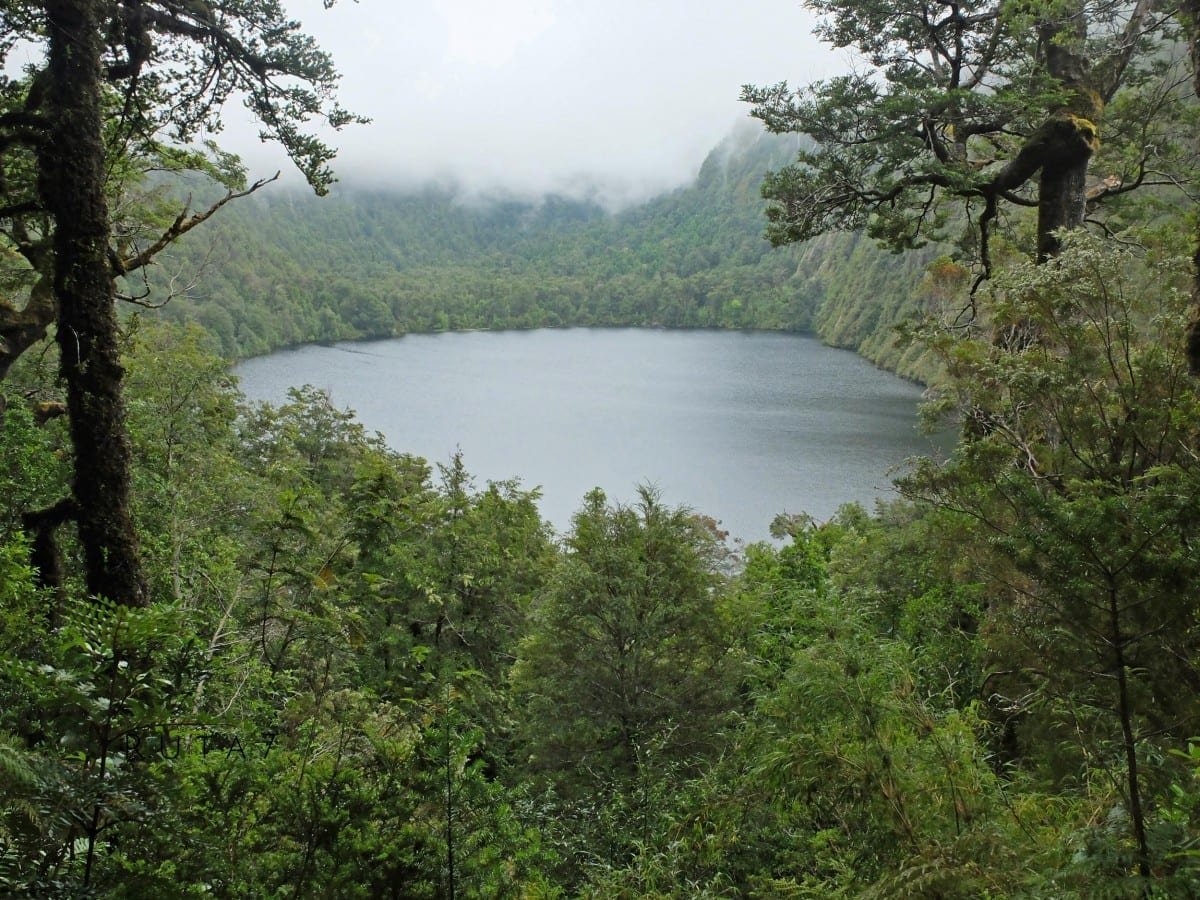 Alerce Andino National Park
Located north of the Reloncavi Estuary, Alerce Andino is sometimes called the Yosemite of Chile. That description feels a little off target. The vibe here is more British Colombia: forest streams, giant trees, mosses, ferns, and cleansing drizzle. It's a deep-forest quiet, punctuated by raindrops. Some of the Alerce trees here are nearly 3,000 years old.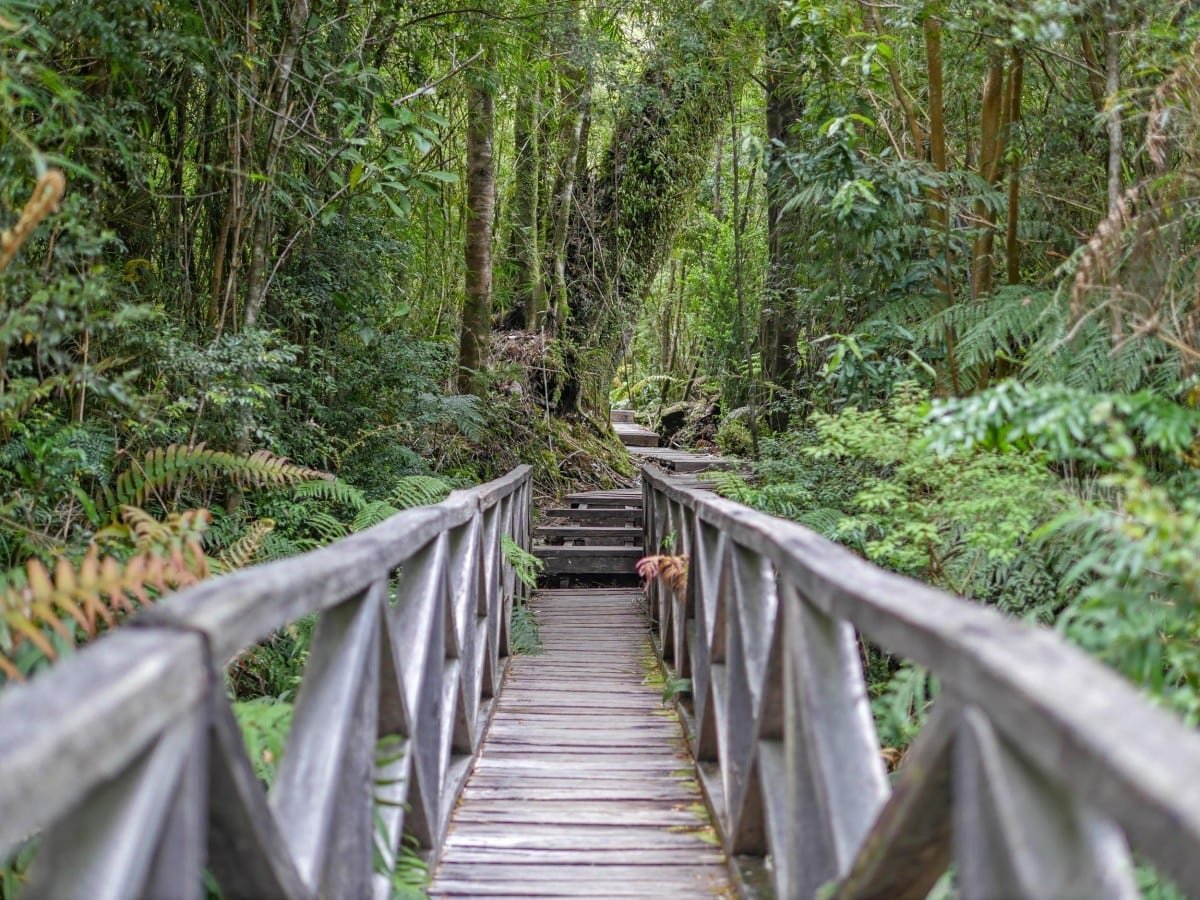 Questions I had answered on this journey:
Is it possible to drive from Torres del Paine to Puerto Montt within Chile?

Answer: No. In Chile, the road (Ruta 9) doesn't exist from Torres del Paine to Villa O'Higgins. Instead, one can cross the border into Argentina at Rio Don Guillermo and drive north roughly 500 miles on Ruta 40, crossing back over into Chile at the Chile Chico crossing south of General Carrera Lake / Lago Buenos Aires. If you do this, be sure to head south to visit Parque Patagonia.

How original would it be to ride Route 7 by motorcycle of bicycle?

Hundreds of each type of rider are on the road every day. The most impressive? The parents, who do it with children in bike seats. I saw three separate families in one day north of Queulat National Park. The kids were smiling beneath their ponchos. That's top-notch parenting.

Should I stop and buy fuel?
Should I make this trip again?

So, I planned to come back with my family three months later.
Persistent mysteries:
Where do all the road workers commute from?
How did I not fishtail off that cliff between Puerto Rio Tranquilo and Lago Bertrand?
Why are all the bridges orange?
If all these hitchhikers set out to hike Ruta 7, why don't they want to hike?
In the weeks since my road trip, deeper questions have come to mind. Why do we need open road? Where do planning, spontaneity, and freedom meet? Why am I so drawn to wild places and so haunted by them when I'm away?
I'm looking forward to exploring this region for years to come.
Chile has the land, and seems to have the will, to make its new park-to-park Ruta de los Parques a world-class conservation destination.
Chile, I've known you for years. I think you'll succeed.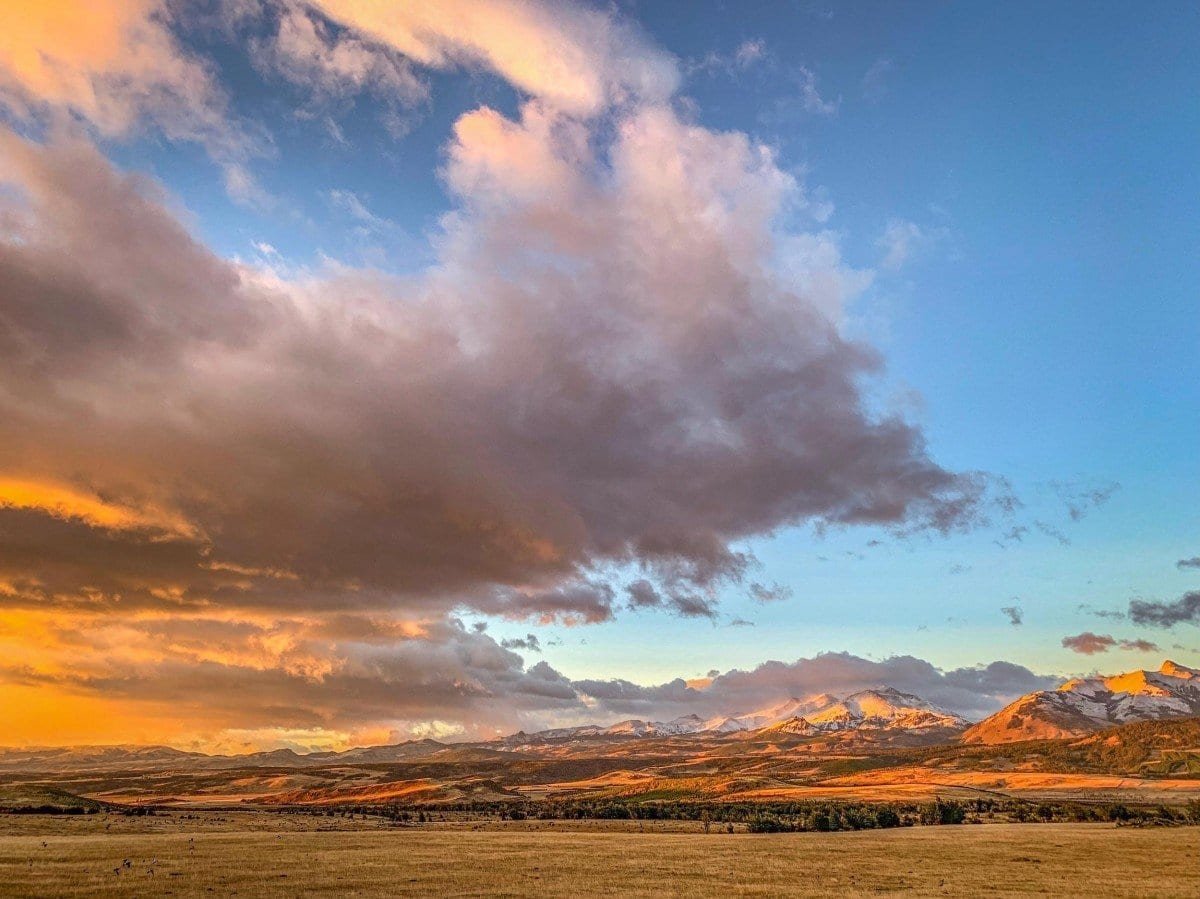 When you travel with LANDED, you'll be relaxed, prepared, and delighted. In fact, more than 90% of our business is repeat or referral. Speak with one of our expert travel planners today at 801.582.2100. Soon, you'll have LANDED.
"The road was new to me, as roads always are, going back."
THE CHILEAN LAKE DISTRICT