Smile. You've LANDED in Galapagos.
Located 600 miles off the coast of Ecuador, The Galapagos Islands, also known as the "Enchanted Isles", offer some of the world's best wildlife encounters in the world. UNESCO declared the islands a World Heritage Site in 1975, and a Biosphere Reserve in 1985.
CAPITAL  
PUERTO BAQUERIZO MORENO
LANGUAGE  SPANISH
CURRENCY  US DOLLAR
READ  MY FATHER'S ISLAND
SIP & TASTE  ENCEBOLLADO & COLADA MORADA
EXPERIENCE  SNORKELLING WITH SEA LIONS
Speak with one of our travel designers and let us create a tailored itinerary for you in the Galapagos Islands. 
LANDED plans itineraries and arranges travel throughout the Galapagos and mainland Ecuador. We offer luxury accommodations for both charter cruises and land-based options. Extensions to Machu Picchu in neighboring Peru are available. Contact us at 801.582.2100 for more information.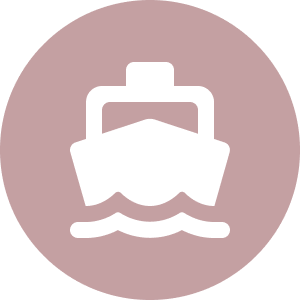 Cruises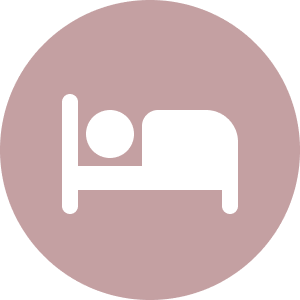 Lodges
How many islands are there in the Galapagos?
The Galapagos Archipelago consists of thirteen main islands, six minor islands, and scores exposed islets and rocks.
How do you get to the Galapagos Islands?
Almost all visitors come to the Galapagos Islands by commercial airline. Those flights originate and return to the city of Guayaquil, Ecuador. Flights from Quito almost always stop in Guayaquil en route to the Galapagos.
While in the Galapagos, you can stay on land and take island day trips, or enjoy a multi-day / multi-island itinerary aboard a cruise vessel.
Where can you stay on the Galapagos Islands?
Most visitors opt for multi-day cruise itineraries. A list of our favorite cruises can be viewed here.
Although we love small-ship cruises in the Galapagos, land-based itineraries are excellent alternative, or pre / post-cruise addition. A list of our favorite hotels and lodges can be found here.
Why stay at a hotel or lodge in the Galapagos Islands?
Staying on land offers the potential for additional flexibility and customization. We usually arrange private guides and touring for these clients. These programs can be custom-tailored to your wishes, combining privately guided wildlife tours with explorations of less visited locations. Additional active adventure options include SCUBA and snorkeling day trips, artisanal fishing or sea kayak excursions, volcano hikes, mountain biking, and visits to ecologically-focused cacao and coffee farms.

Many of our clients wish to extend their time in the Galapagos beyond their cruise dates, arriving before the cruise or staying several nights after completing their cruise itinerary.

For families with very young children, hotels offer a worry-free alternative to multi-day cruises.

Some of our clients are visiting Galapagos with special health or mobility considerations.
What towns or cities do tours or cruises visit in the Galapagos?
Only four of the Galapagos Islands are continuously inhabited by non-scientists. There are no cities in the Galapagos. The largest town is Puerto Ayora on the south side of Santa Cruz Island. The island of San Cristobal is anchored by the town of Puerto Baquerizo Moreno, which is the administrative capital of the Galapagos. The largest island, Isabela, has its port at Puerto Villamil. Floreana has a very small resident population—around 100.
Although you could visit these places on your cruise or land-based itinerary, that's more than a little beside the point. The magic of the Galapagos lies in its wildlife and landscapes.
Are you considering a vacation in the Galapagos and overwhelmed by all your choices? Have all your questions answered by a Galapagos travel expert–someone who knows the Galapagos firsthand and by heart!
When is the best time to visit the Galapagos Islands?
We've laid out the month-by-month details about Galapagos weather, water, and species activity in another article, but here's the short answer: The Galapagos is a year-round destination.
Wet, or Warm Season (December to May) temperatures hover in the mid-80's and even 90's. Rainfall is uncommon but strong, and water temperatures near the surface can average 75°. The island's lack of shade and the equatorial sun combined can take a toll on visitors, with reflective sand and lava magnifying the effect. But winds and seas are generally calmer.
Garua, the Dry or Cool Season (June to November), brings fog, drizzle, and cool winds. Overnight air temperatures drop into the high 60's, with similar water temperatures near the surface. These months are the height of the breeding season for many of the island's avian species. Winds and seas are less calm.
May is often cited as the ideal month in terms of weather, water temperature, and wildlife. Our guides will tell you that their favorite months are April / May or December / January.
September is traditionally the least visited month, since many cruise ships and land operators shut down that month for annual dry dock or repairs. Still, some visitors prefer to be in Galapagos at times when fewer people are in the islands.
Bottom line, this is a year-round, equatorial destination with very little seasonal or temperature change. Species migration is rarer than elsewhere; most birds are in residence continually. Rainfall is low, and seas are generally calm. There is no "bad" or "wrong" time to visit.
Is the Galapagos good for kids?
Without a doubt: The Galapagos Islands are an excellent destination for families.
We're often asked how to visit the Galapagos Islands with children. Often, the request is from a family with two or three members between the ages of 4 and 18. But for multi-generational families (i.e. grandparents, parents, and grandchildren) the family usually includes toddlers and infants.
But no matter the age of your kids, visiting the Galapagos as a family is possible, worthwhile, and unforgettable.
Go on a safari in Africa, and most of the wildlife won't even recognize you distinct from your vehicle–that's probably for the best with a lion or cape buffalo, isn't it? But here, under the guidance of expert naturalists, you can observe nature's grace, genius, and playfulness like nowhere else.
What is there to do in the Galapagos Islands?
The Galapagos Islands are special. The wildlife, the landscapes, and the purity of the place are unforgettable.
Most of our clients are drawn by the islands' flora, fauna, and geology–encountered under the care of expert guides.
At LANDED, we can help you customize your journey. Some of our Galapagos options include:
Multi-day and day-trip cruises

Wildlife tours

SCUBA diving

Snorkeling

Sea kayaking

Paddle-boarding

Surfing and surf lessons

Boogie boarding

Mountain biking

Artisanal (small scale, sustainable) fishing

Volcano and forest hikes

One-on-one discussions with top conservationists and biologists

Privately guided visits to tortoise and iguana breeding centers

Coffee tastings at sustainable coffee farms

Ecologically focused cacao farm tours and chocolate making classes
What should you pack for the Galapagos Islands?
What is the climate in the Galapagos Islands?
The equator runs right through the Galapagos Islands. This equatorial location translates into little seasonal variation.
We've written a whole article on this topic. You might expect a tropical climate, but most areas of the islands are actually arid and dry. You can expect year-round highs from the upper 70s to upper 80s, and lows between 75F and 65F.
During the cool season (roughly June to November), you may encounter mist, but virtually no rain. The mist is welcome; these islands receive direct overhead sun, and have very little shade. Expect highs in the upper 70s, and water temperatures near 72F with the nutrient-rich Humboldt Current.
What about sea sickness in the Galapagos Islands?
Sea sickness is not a big problem in the Galapagos for most travelers.We wrote an article about sea sickness in the Galapagos for our clients. You can read it here.
The waters of the Galapagos are generally calm. Most visitors adjust to life aboard a cruise vessel quickly, gaining their sea legs in a day or two. Significant discomfort is relatively uncommon.
Some factors, such as wind, current, and weather can cause choppiness and result in sea sickness in the Galapagos. When you travel, your itinerary, seasonality, and choice of vessel can affect how you feel while navigating in the Galapagos. You can also take precautions to avoid or limit queasiness.
When should I visit the Galapagos?
Which animals can you find in the Galapagos Islands?
The Galapagos Islands and the surrounding waters are home to approximately 9,000 animal species. Many of the land and bird species are non-migratory. Some can only be found in the Galapagos Islands. Among the most famous are these:
Galapagos giant tortoises

Marine iguanas

Land iguanas

Galapagos penguins

Blue-footed boobies

Red-footed boobies

Flightless cormorants

Magnificent frigates

Galapagos hawks

Flamingos

Galapagos sea lions

Fur sea lions

Blue whales

Killer whales

Sea turtles

Hammerhead sharks