SMILE. YOU'VE

LANDED

IN THE GALAPAGOS.
The Galapagos Islands, also known as the "Enchanted Isles", offer some of the world's best wildlife viewing. UNESCO declared the islands a World Heritage Site in 1975, and a Biosphere Reserve in 1985.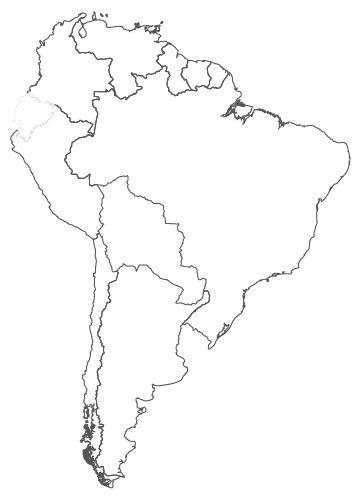 CAPITAL  
PUERTO BAQUERIZO MORENO
LANGUAGE  SPANISH
CURRENCY  US DOLLAR
READ  MY FATHER'S ISLAND
TASTE  ENCEBOLLADO
SIP  COLADA MORADA
EXPERIENCE  SNORKEL WITH SEA LIONS
The archipelago and surrounding waters are also a national park, marine reserve, and whale sanctuary. Under the supervision of licensed naturalist guides, visitors can swim with sea lions, witness avian mating rituals, and learn about the unique adaptations of resident species.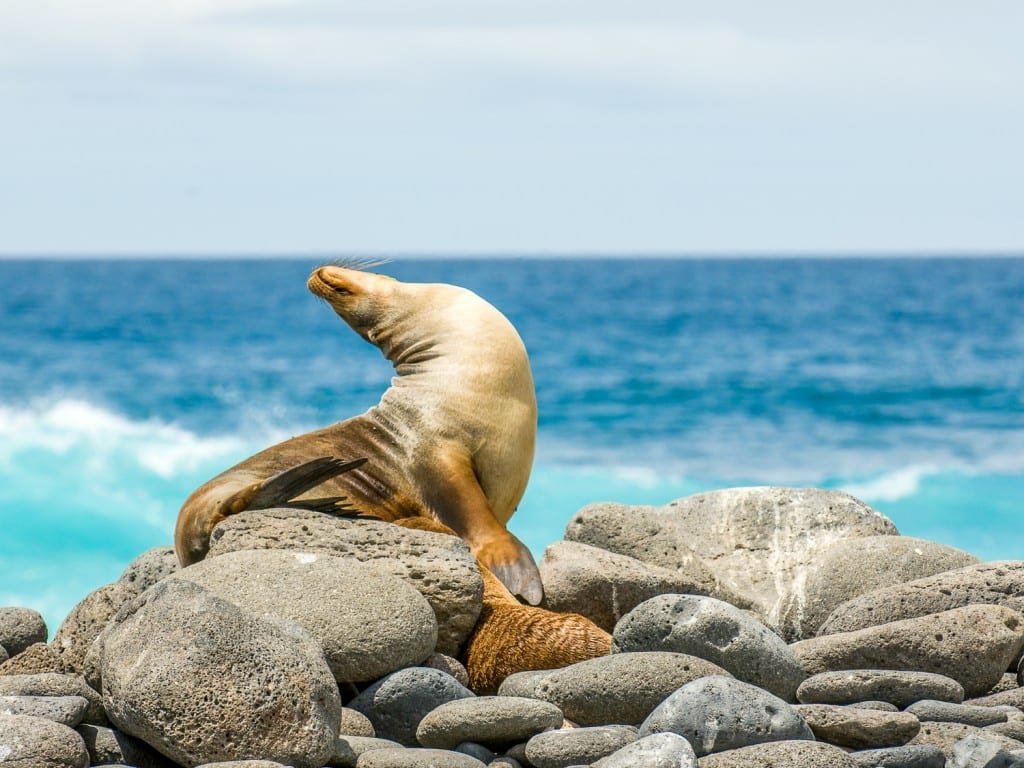 Penguins, blue-footed boobies, land and marine iguanas, tortoises, flamingos, and whale sharks can be observed here in close proximity. The islands are located in the equatorial Eastern Pacific, 604 miles west of the Ecuadorian coast.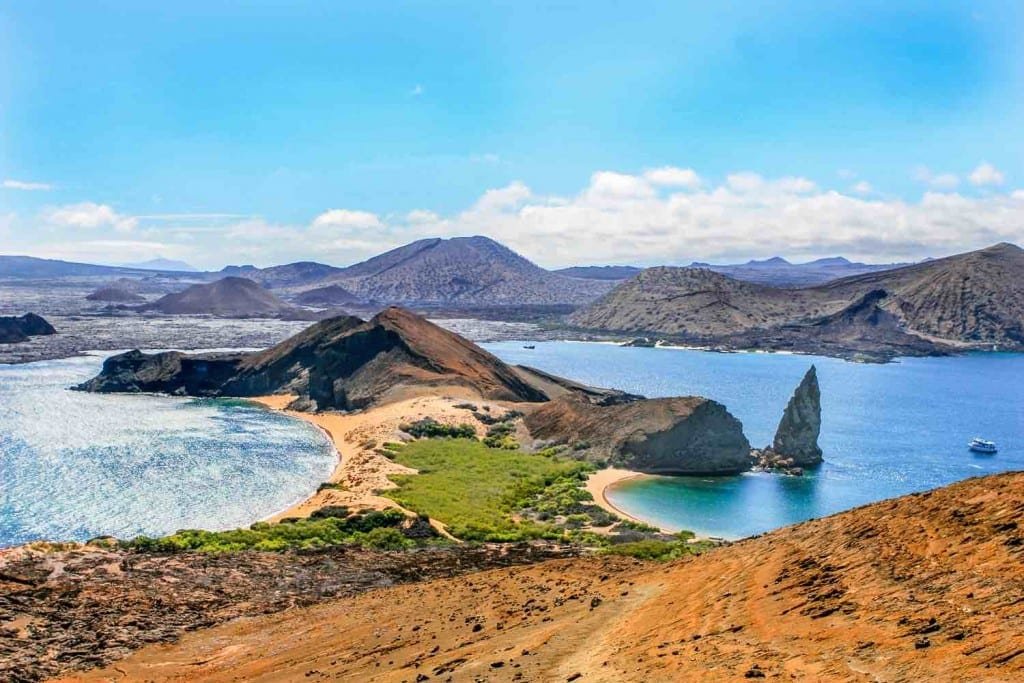 The archipelago consists of 13 main islands, six junior islands and over 100 islets and large rocks spread out over 45,000 square miles of ocean. These volcanic islands began to emerge between five and ten million years ago. The youngest islands, Fernandina and Isabela, continue to grow with new volcanic eruptions.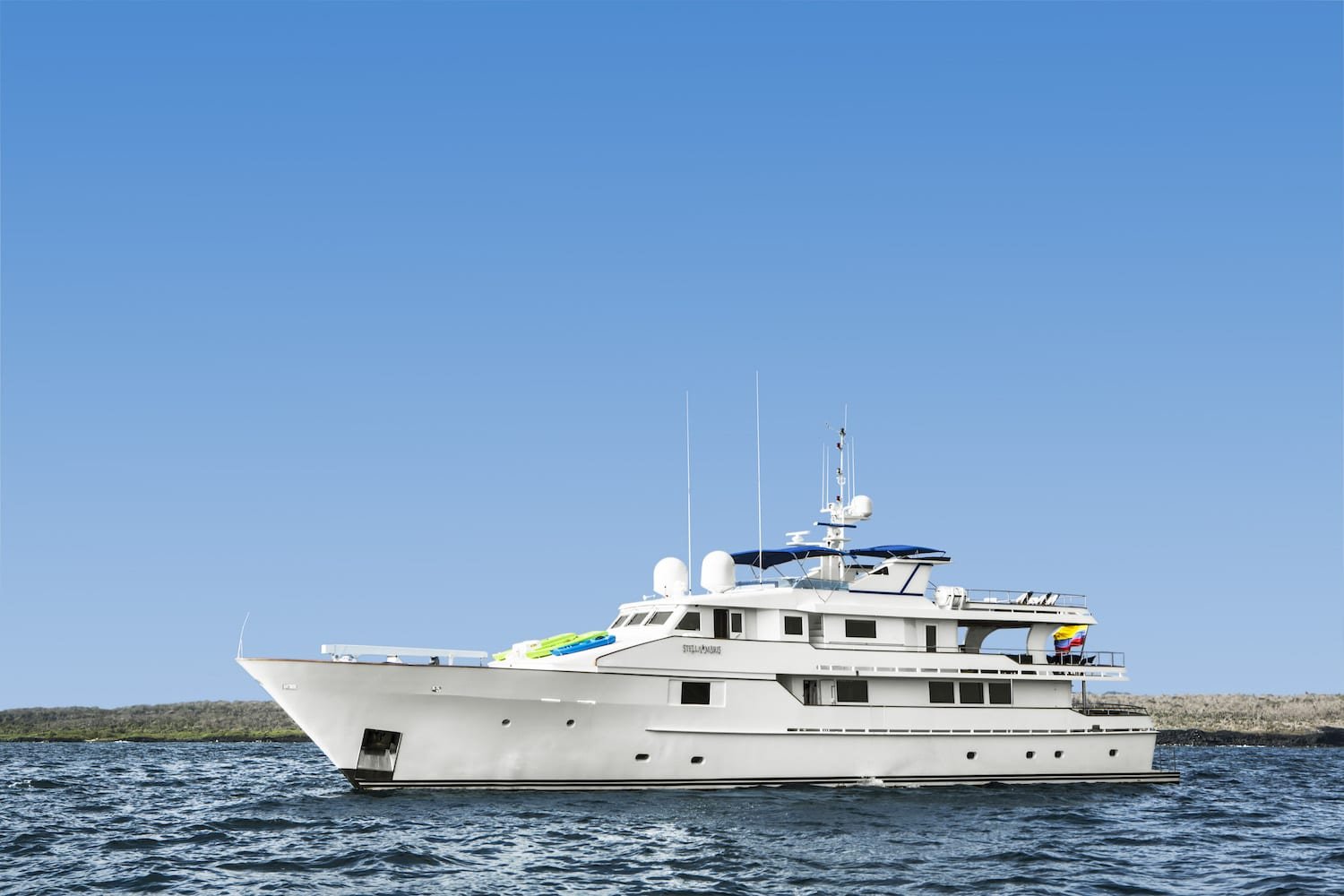 The Galapagos Islands are a year-round destination with two distinct seasons. During the warm season (December to May) temperatures hover in the 80's and 90's. Rainfall is uncommon but strong, with water temperatures near the surface averaging 75°. The Garua, or cool season (June to November) brings fog, drizzles and cool winds.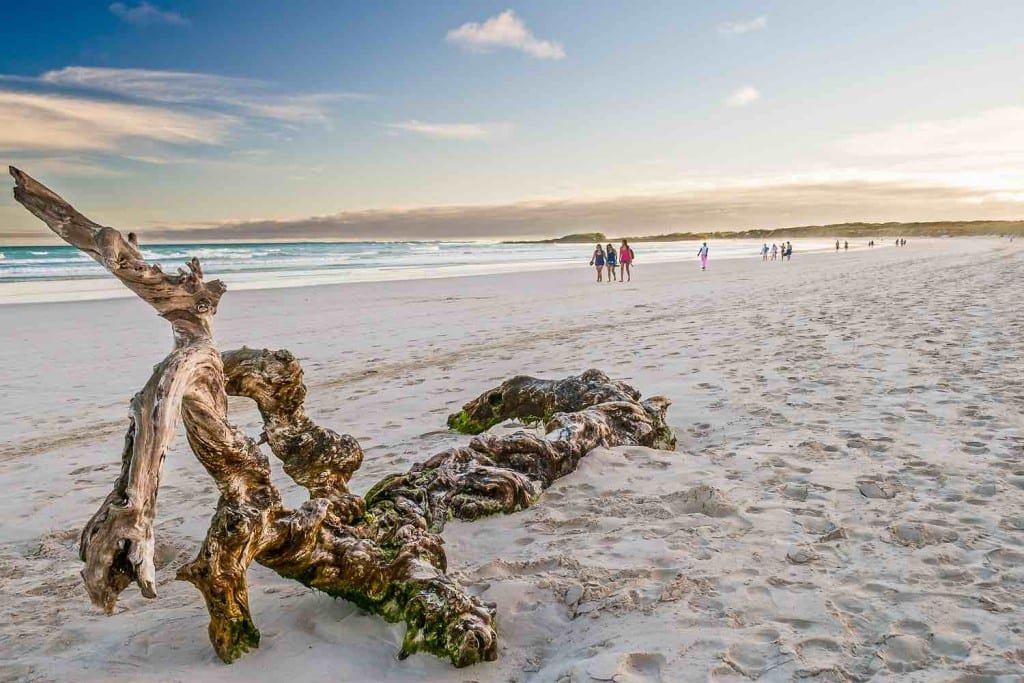 Air temperatures reach the 70's and water temperatures fall to the 60's. These months are the height of the breeding season for many of the island's avian species. The Galapagos can be reached by air from Quito (three hours) and Guayaquil (1.5 hours) via daily flights. Airports are located on Baltra and San Cristobal islands.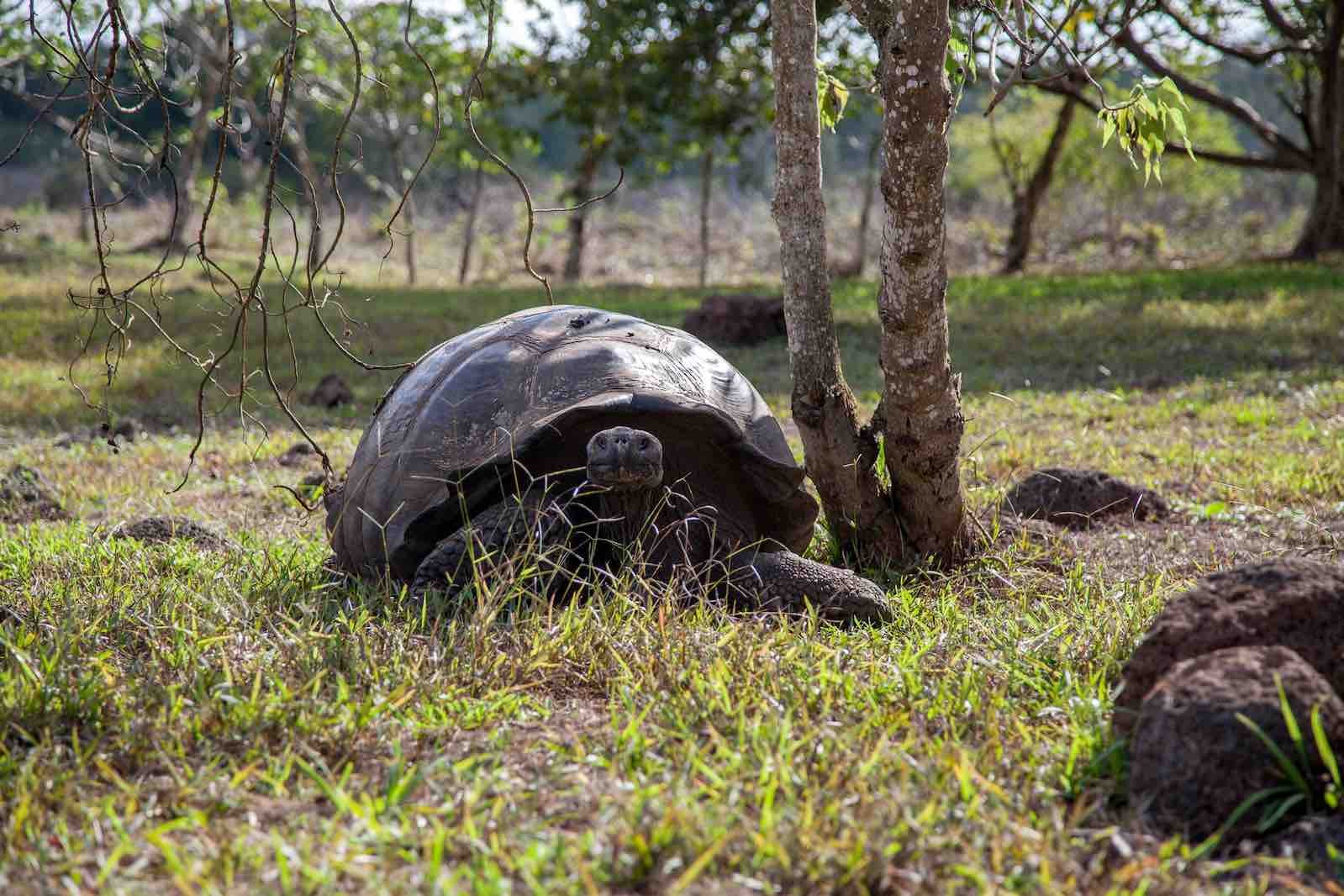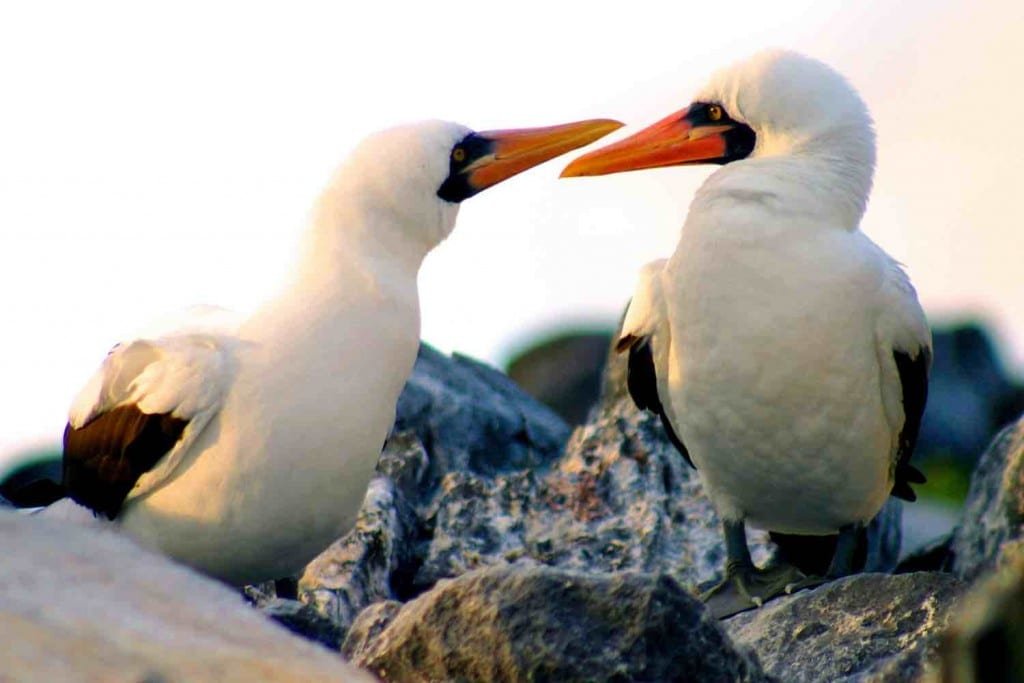 "The natural history of these islands is eminently curious, and well deserves attention…Considering the small size of the islands, we feel the more astonished at the number of their aboriginal beings, and at their confined range…Both in space and time, we seem to be brought somewhat near to that great fact—that mystery of mysteries—the first appearance of new beings on this earth." – Charles Darwin
LANDED plans itineraries and arranges travel throughout the Galapagos and mainland Ecuador. We offer private charter, luxury accommodations and land-based options. Extensions to Machu Picchu in neighboring Peru are available. Contact us at 801.582.2100 for more information.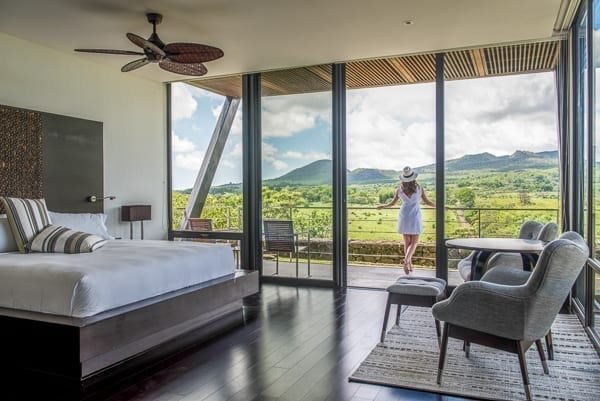 PIKAIA LODGE
Pikaia Lodge is the most luxurious property in the Galapagos. Completed in 2014, Pikaia has since earned a reputation for comfort, cuisine, and top-notch excursions.
GALAPAGOS ISLANDS AND SPECIES
GALAPAGOS ISLANDS FAMILY TRAVEL ALBUM
GALAPAGOS ISLANDS PACKING LIST
GALAPAGOS: TRAVEL PIONEER PODCAST 
PRIVATE TOURS IN THE GALAPAGOS
VISITING GALAPAGOS WITH KIDS
WHEN TO VISIT THE GALAPAGOS
CORMORANT MOTOR CATAMARAN
GALAPAGOS SEA STAR JOURNEY
OCEAN SPRAY MOTOR CATAMARAN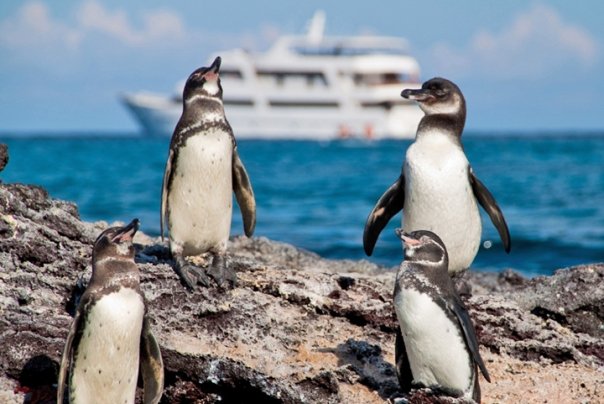 GALAPAGOS YACHT CHARTERS
Are you looking for a private Galapagos yacht charter?
Galapagos luxury charters of motor yachts, catamarans, trimarans, and masted sailing ships can all be arranged for private multi-day cruises in the Galapagos Islands.