The Vines of Mendoza
The Vines is a garden-style wine lodge located in the Uco Valley, near the foothills of the Andes. The hotel is surrounded by vineyards cultivated by more than 130 small-batch Winemakers.
The Vines is also a member of Leading Hotels of the World.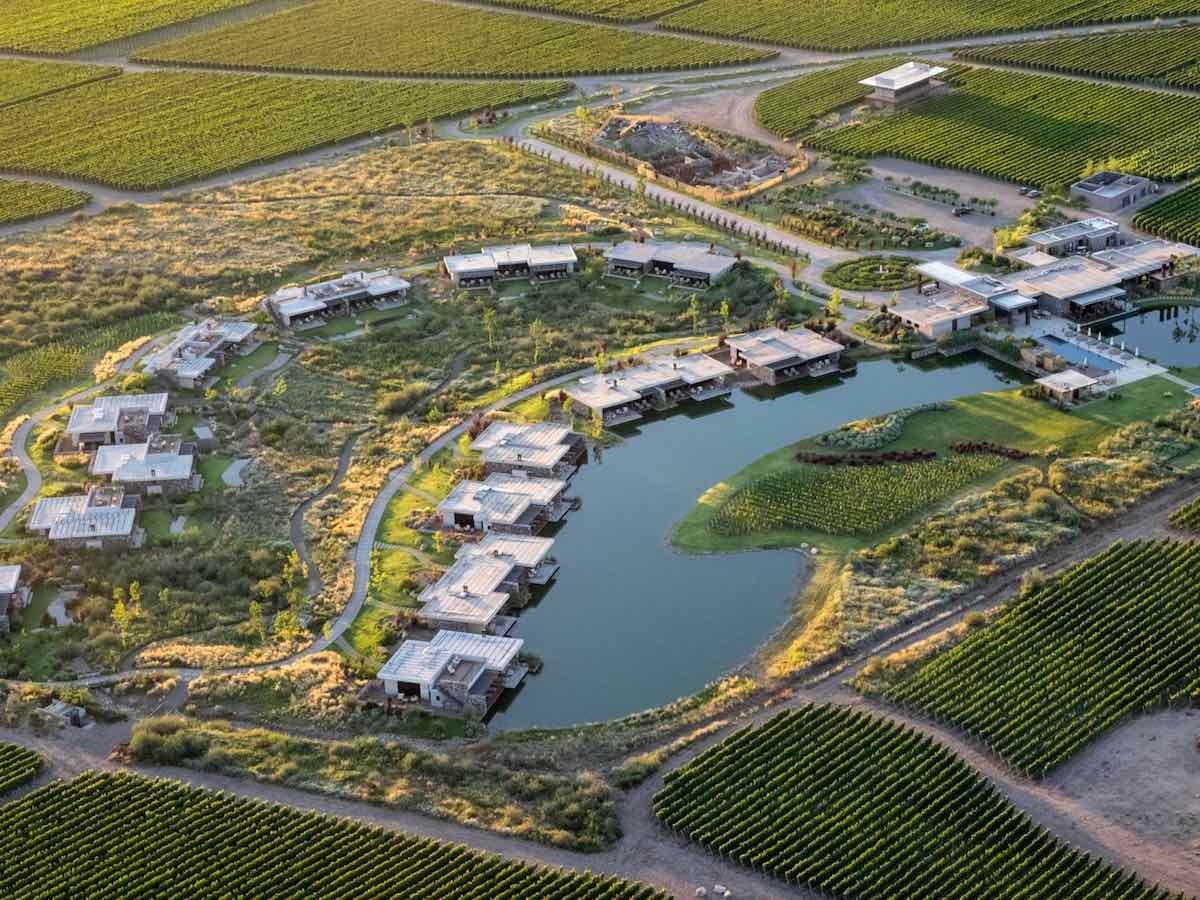 The main building houses the Siete Fuegos Restaurant (by famed Argentine chef Francis Mallmann), a lounge, fireplace, wine bar, outdoor swimming pool, and sundeck.
Nearby, within the vineyard, is one of our favorite hotel gyms featuring treadmills, elliptical machines and weight equipment.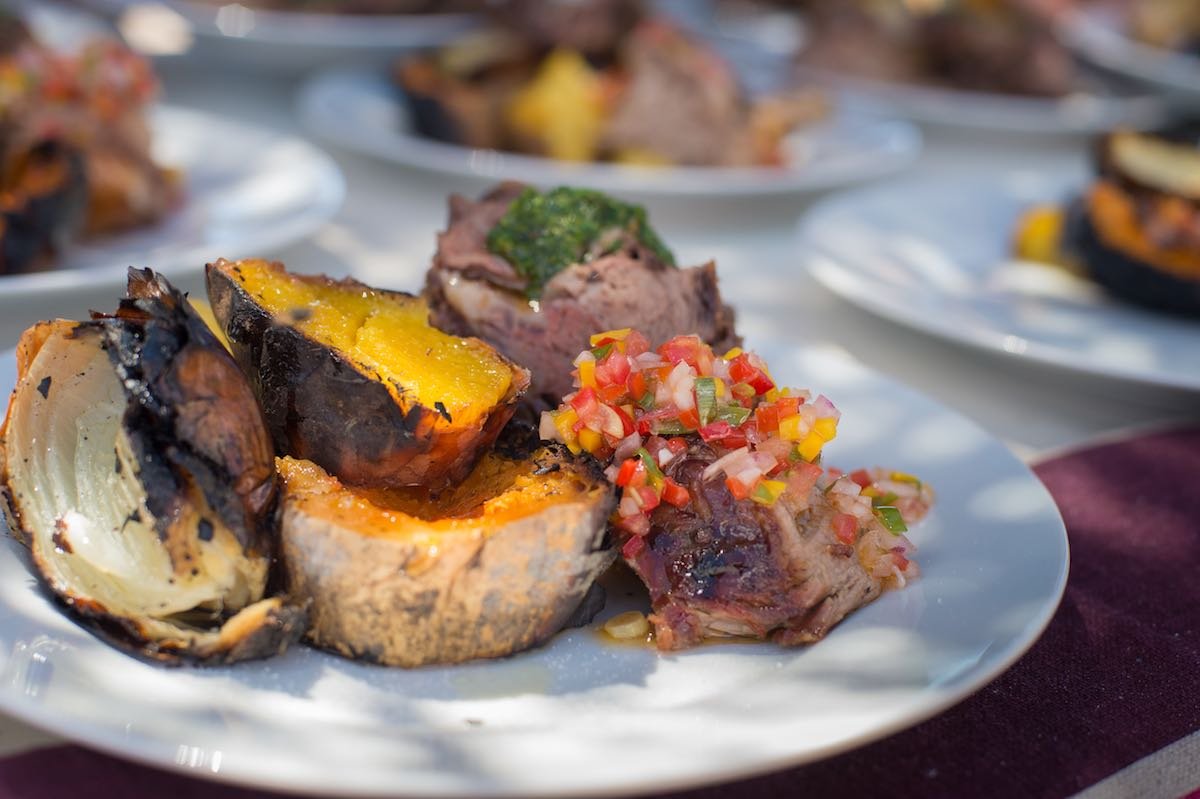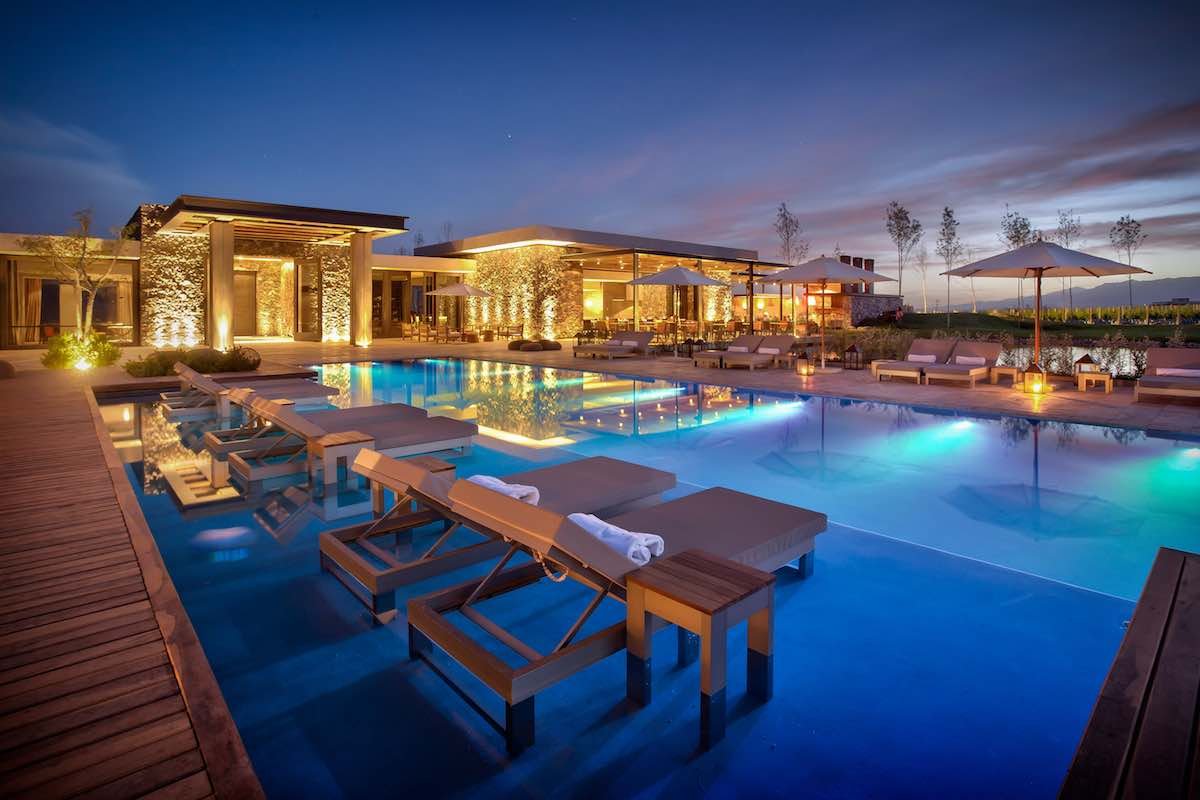 [toc]
The Vines Location
The Vines is located at the base of the Andes in Mendoza's Uco Valley.
The Vines is best known for their private vineyards where guests can work shoulder-to-shoulder with some of the world's best winemakers to craft their own wine.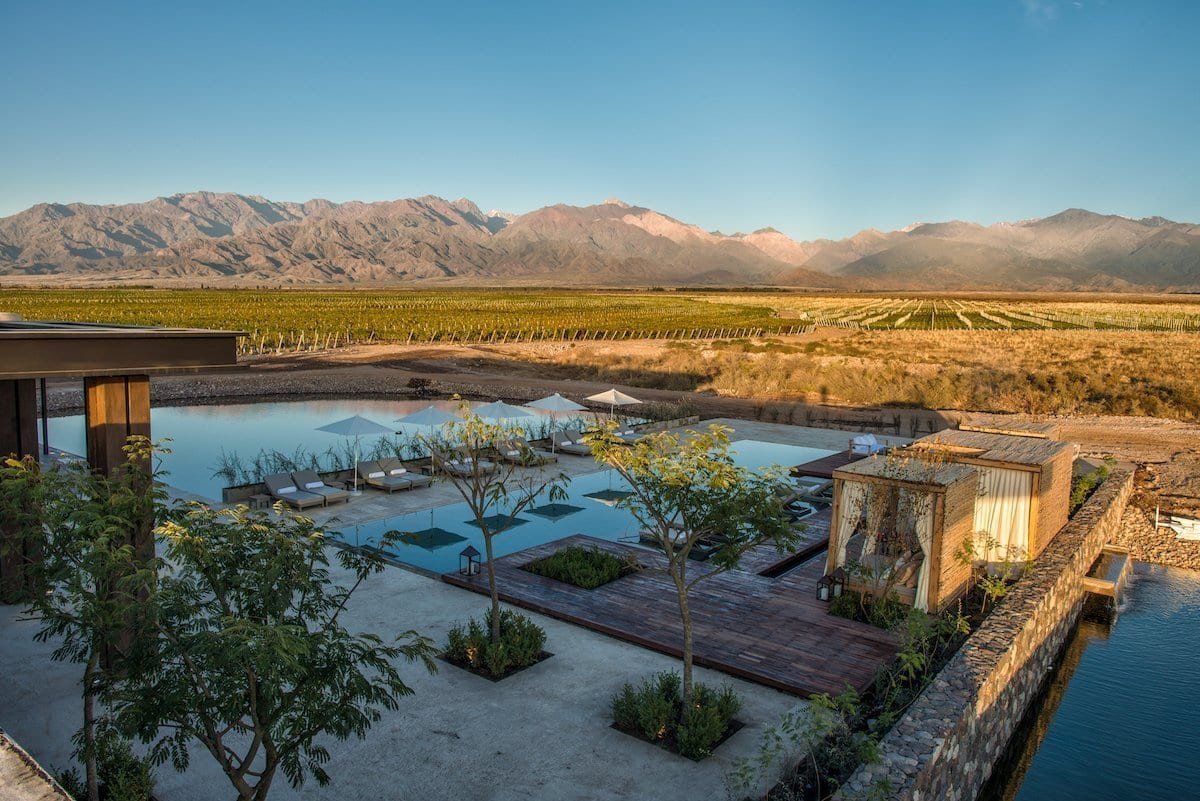 The Vines Accomodations
The 21 spacious villas have a contemporary finish, with panoramic windows, natural stone, terraces and lounge chairs.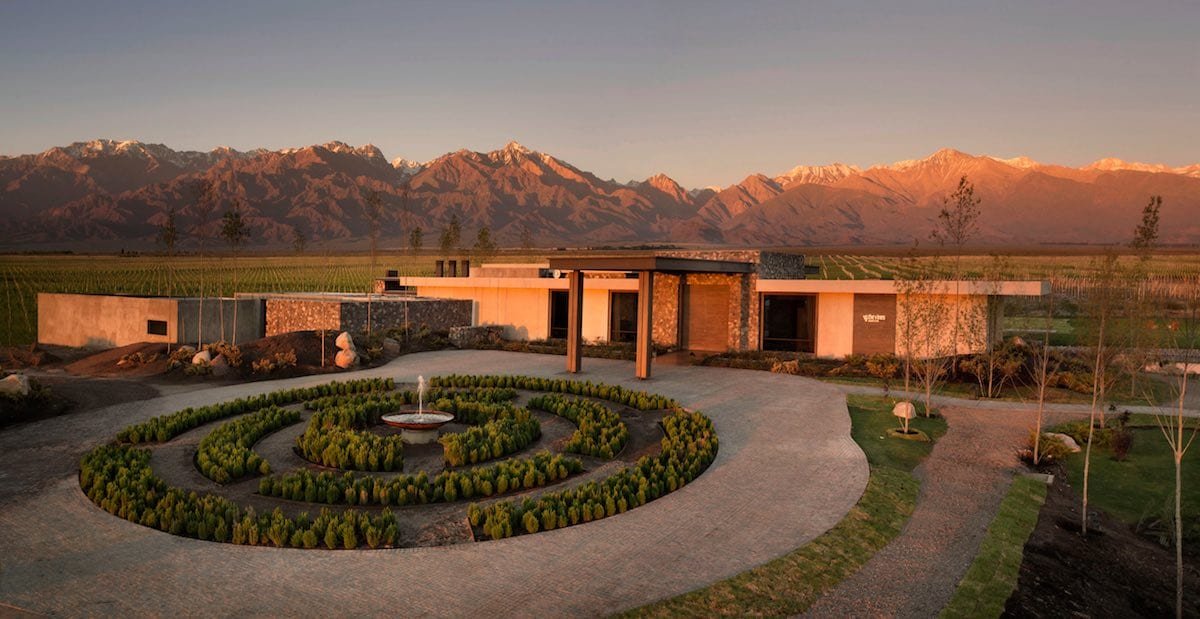 In-room amenities include:
Minibar or kitchenette
LCD televisions with Netflix
Security box
Luxury linens
Bathrobes and slippers
Hairdryer
Wi-Fi is available in the main building and the guest rooms
Two Bedroom Deluxe Villas
The Vines' 7 two bedroom deluxe villas are 2,700 square feet, including indoor and outdoor space.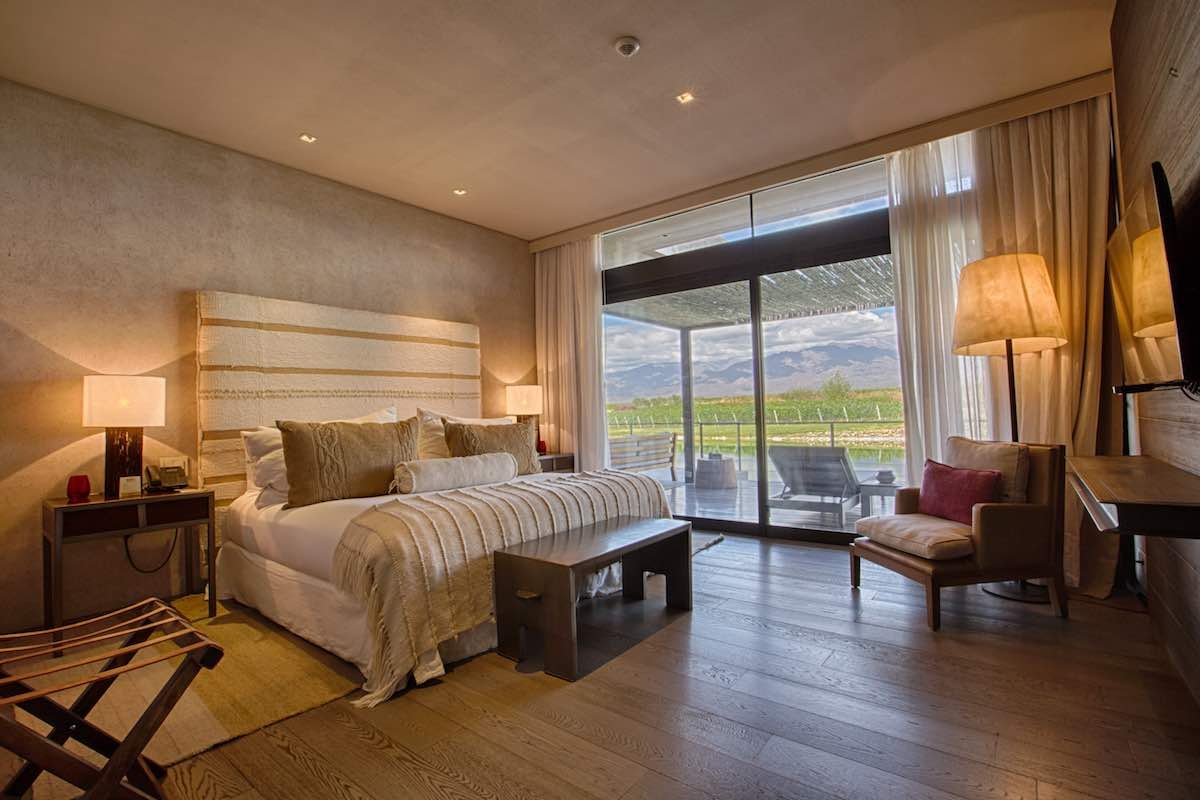 The room features a deck with a fireplace, outdoor clay tub with Andes mountain view and floor-to-ceiling windows.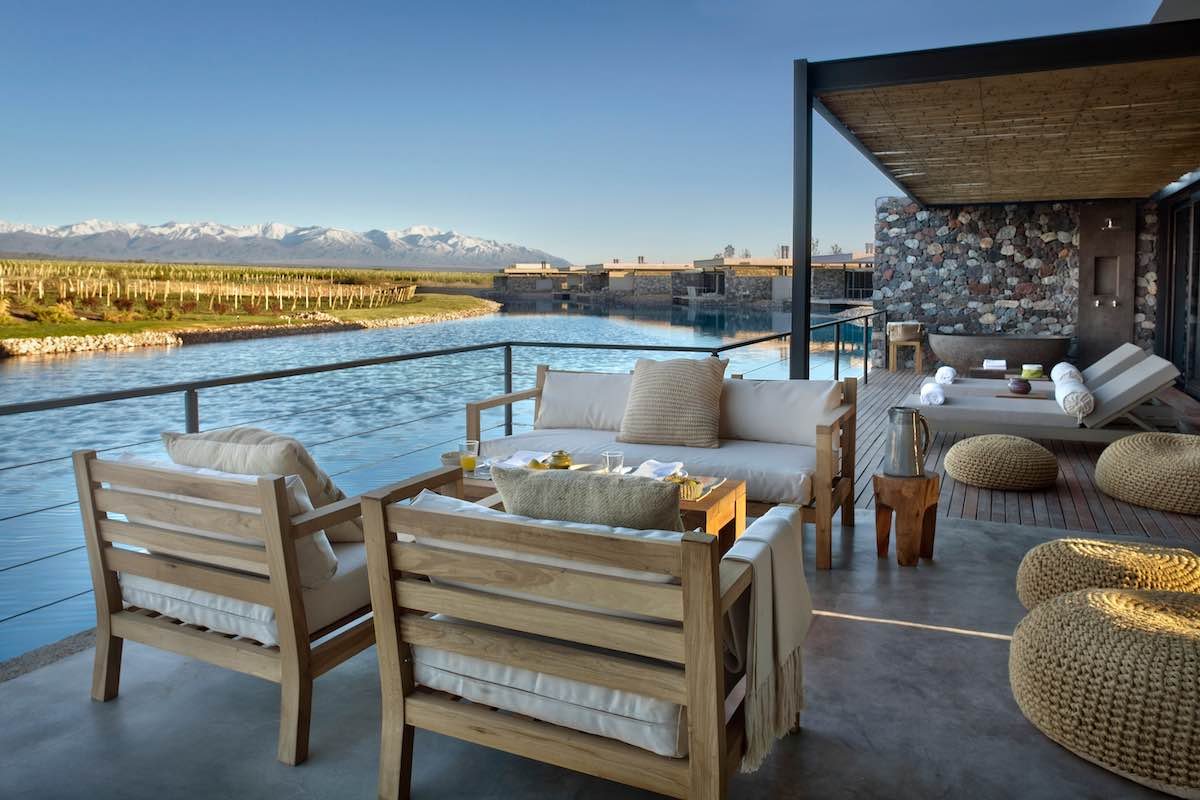 One Bedroom Deluxe Villas
The Vines' 8 one bedroom deluxe villas are 1,900 square feet, including indoor and outdoor space.
The room features a deck with a tub, shower or plunge pool. Spa inspired bathrooms. Indoor and outdoor fireplaces and a rooftop terrace in select units.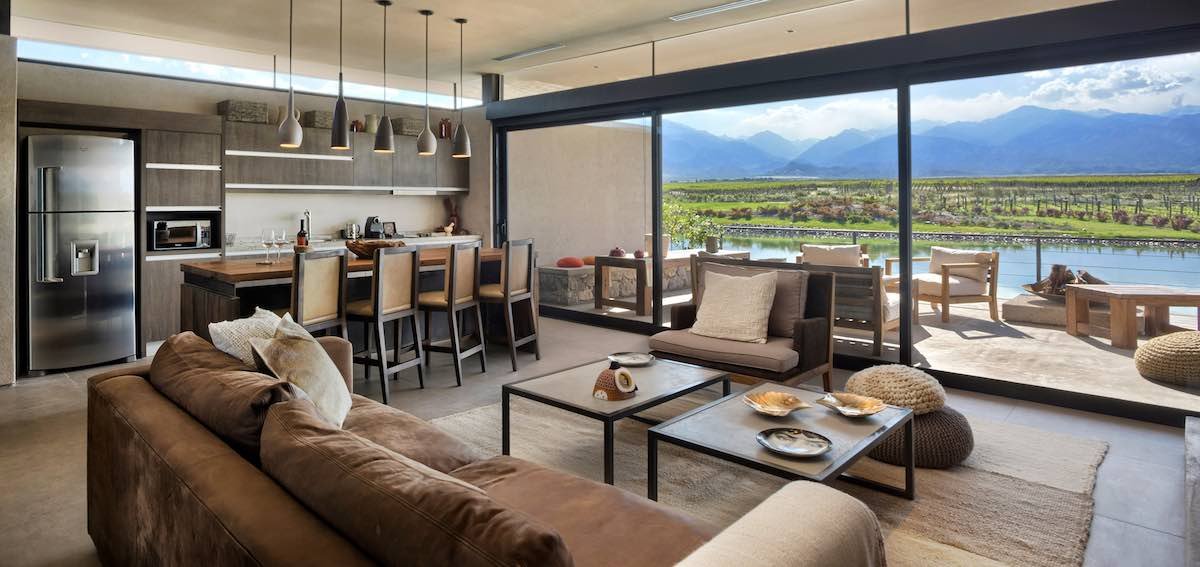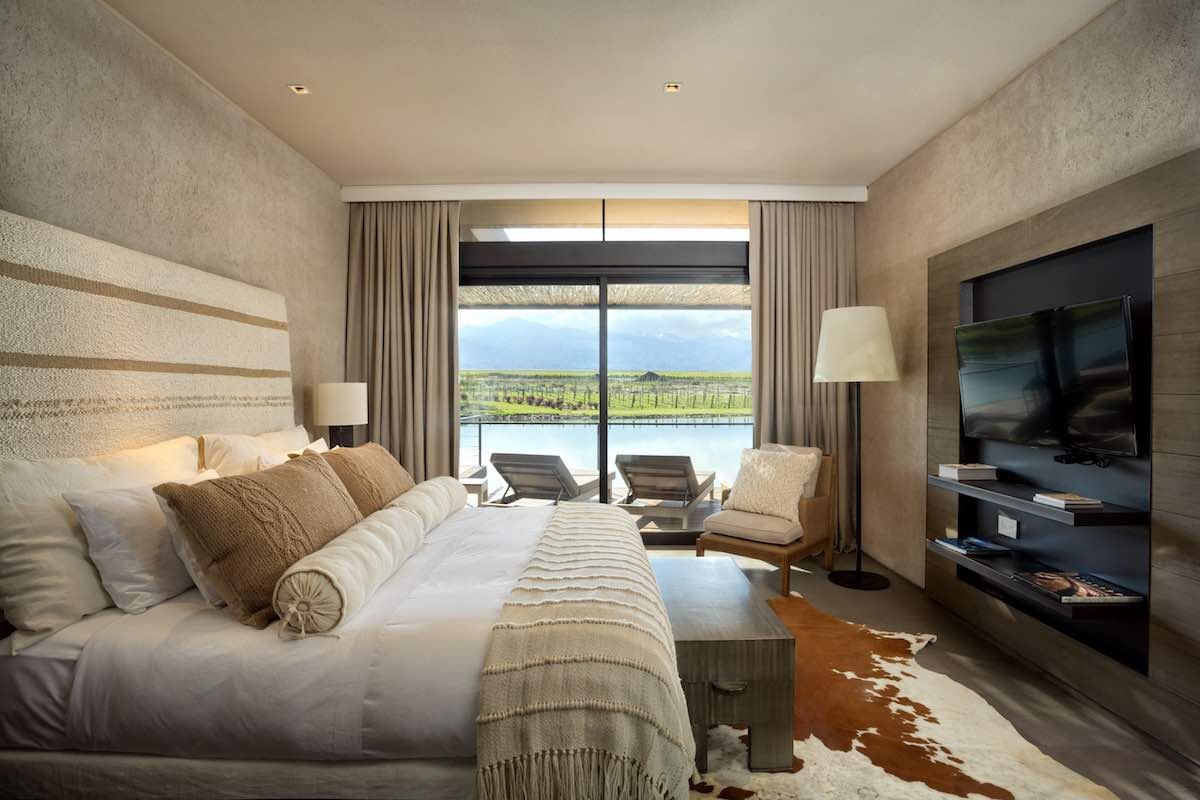 One Bedroom Villas
The Vines' 6 one bedroom villas are 1,002 square feet featuring an outdoor deck with lounge chairs, next to a quiet stream.
The room features outfitted kitchenettes, spa-inspired bathrooms and a cozy bedroom.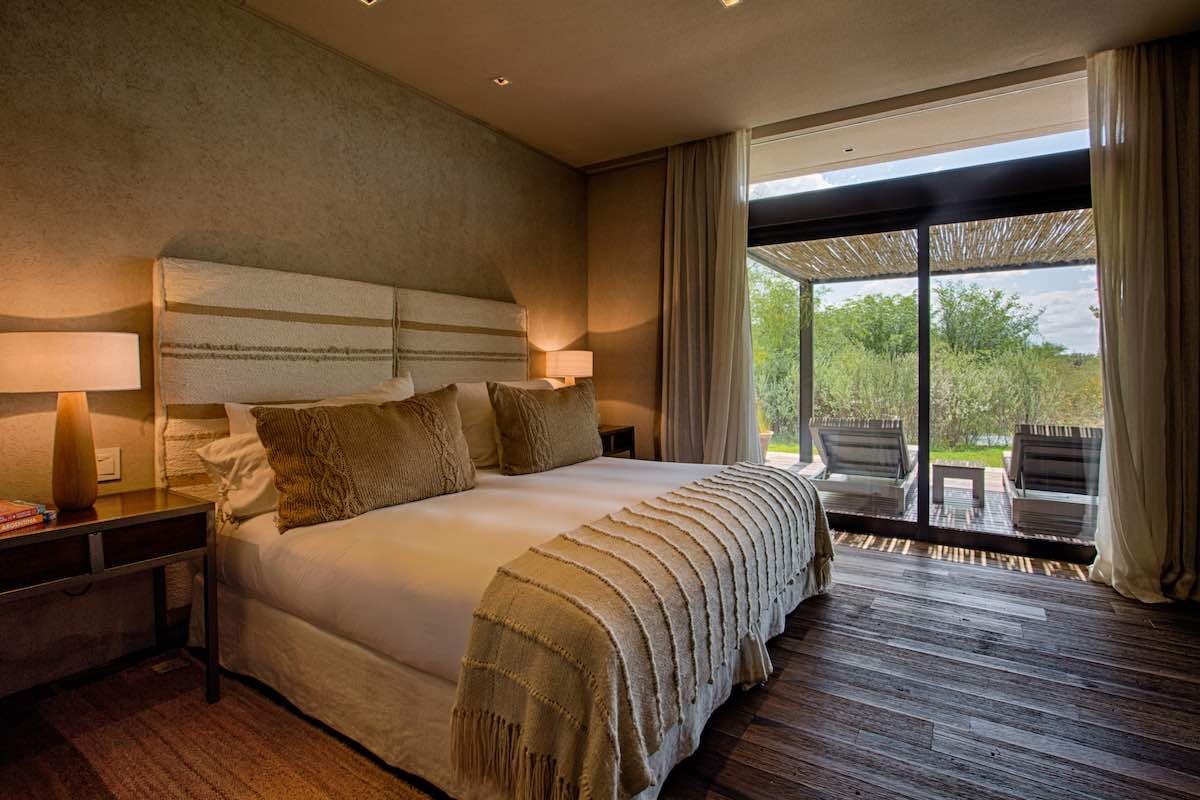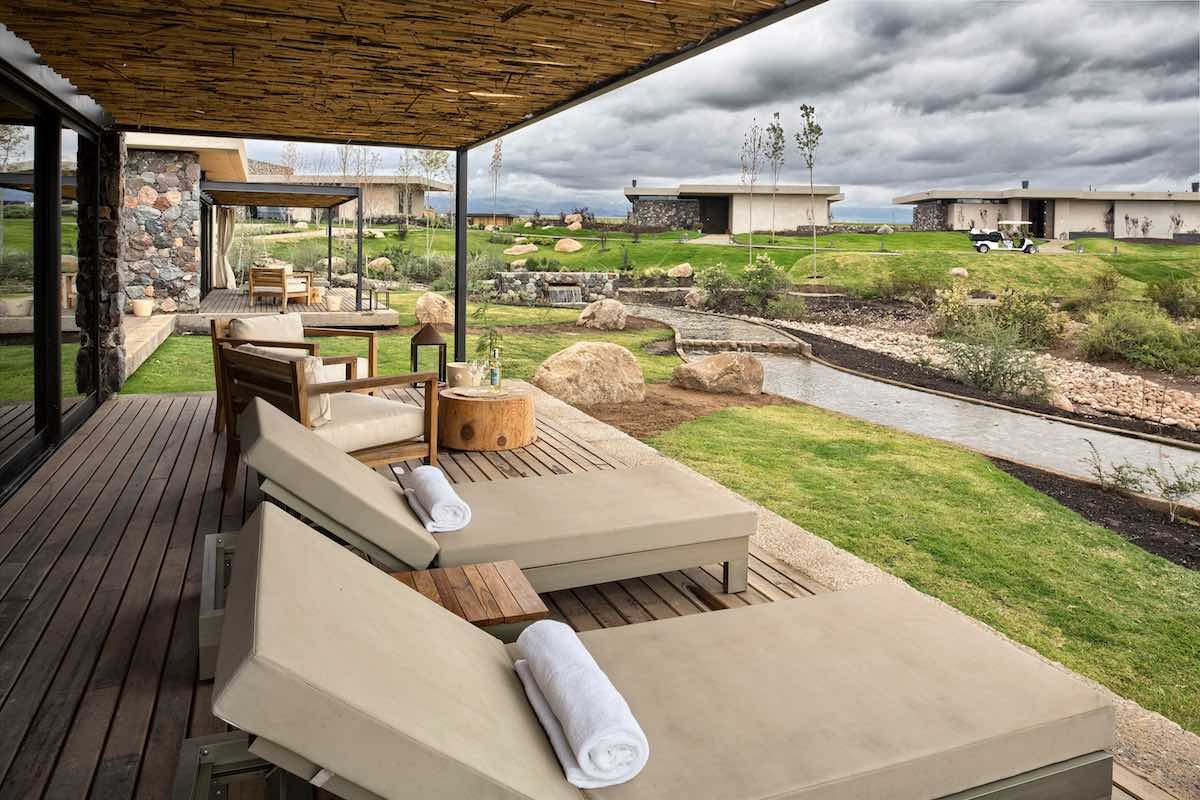 The Vines Dining
The Vines' Siete Fuegos restaurant reflects Chef Francis Mallmann's tradition of open-flaming cooking inspired by Argentine gauchos.
Some of the specialty meals include a 9-hour slow-grilled rib eye, baked salmon, seasonal fruits, all paired with Argentine wines.
The Vines also includes options for kosher guests, vegetarians and vegans.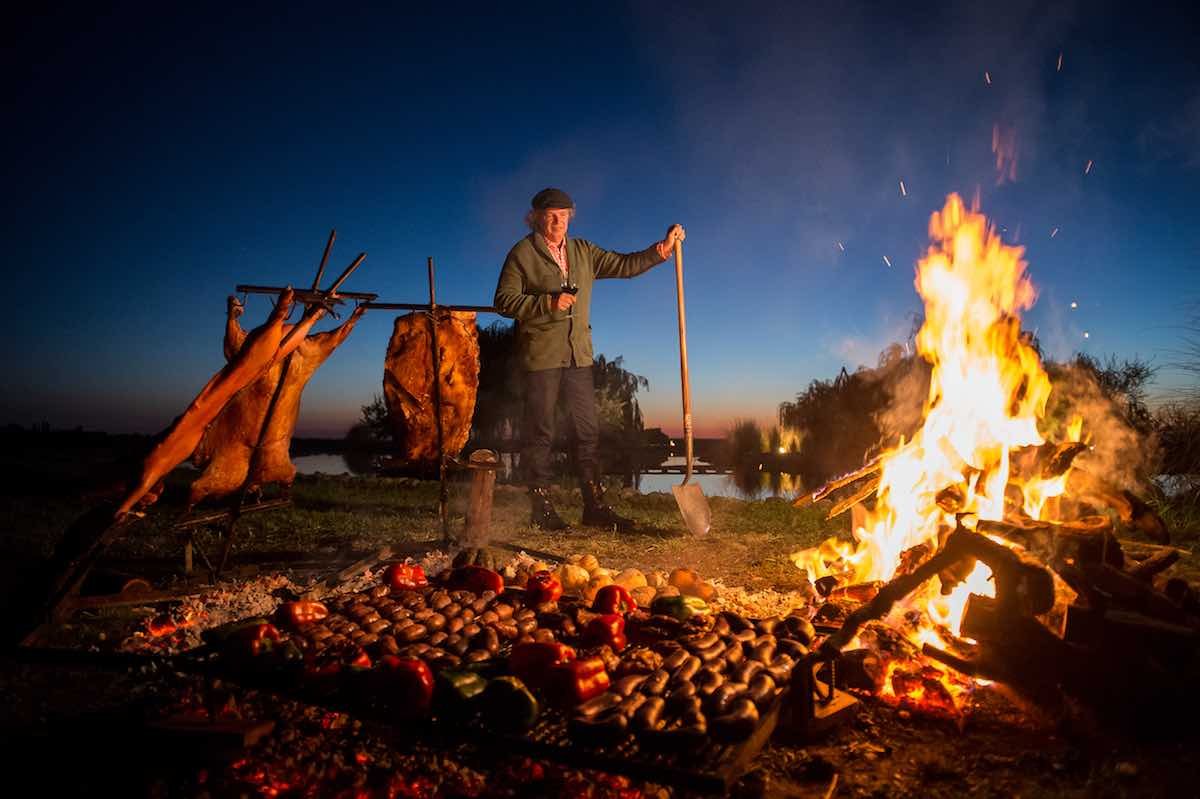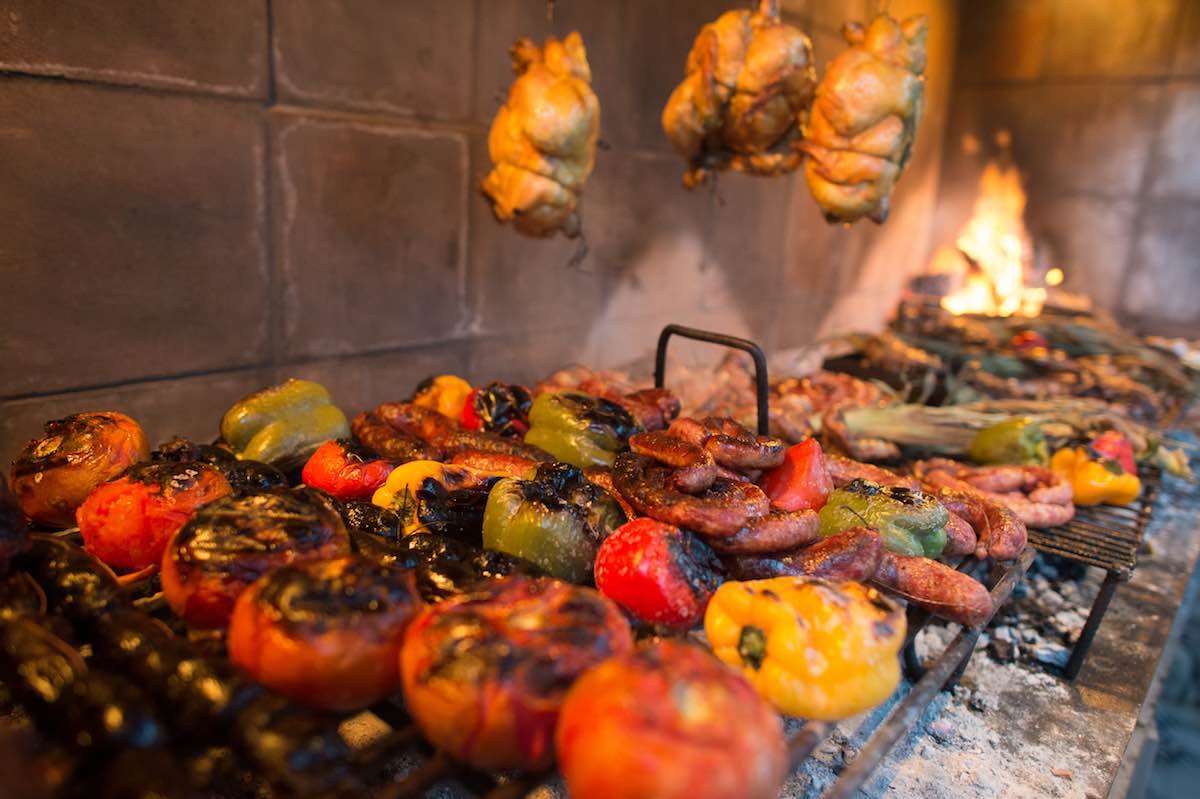 Exploring Uco Valley
The Uco Valley region offers a variety of activities for all types of travelers.
Besides being one of the top wine regions in Mendoza, guests can go white water rafting on Rio Mendoza, mountain biking, hiking, or horseback riding through the Andes.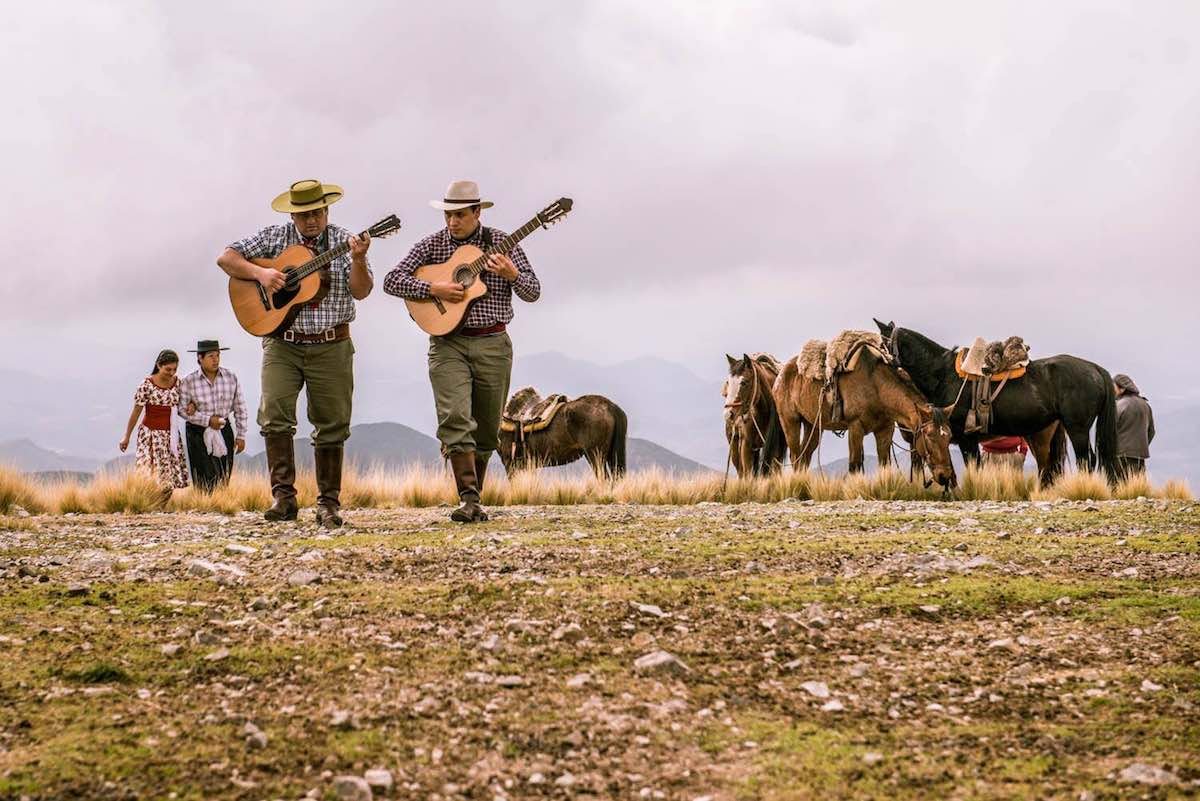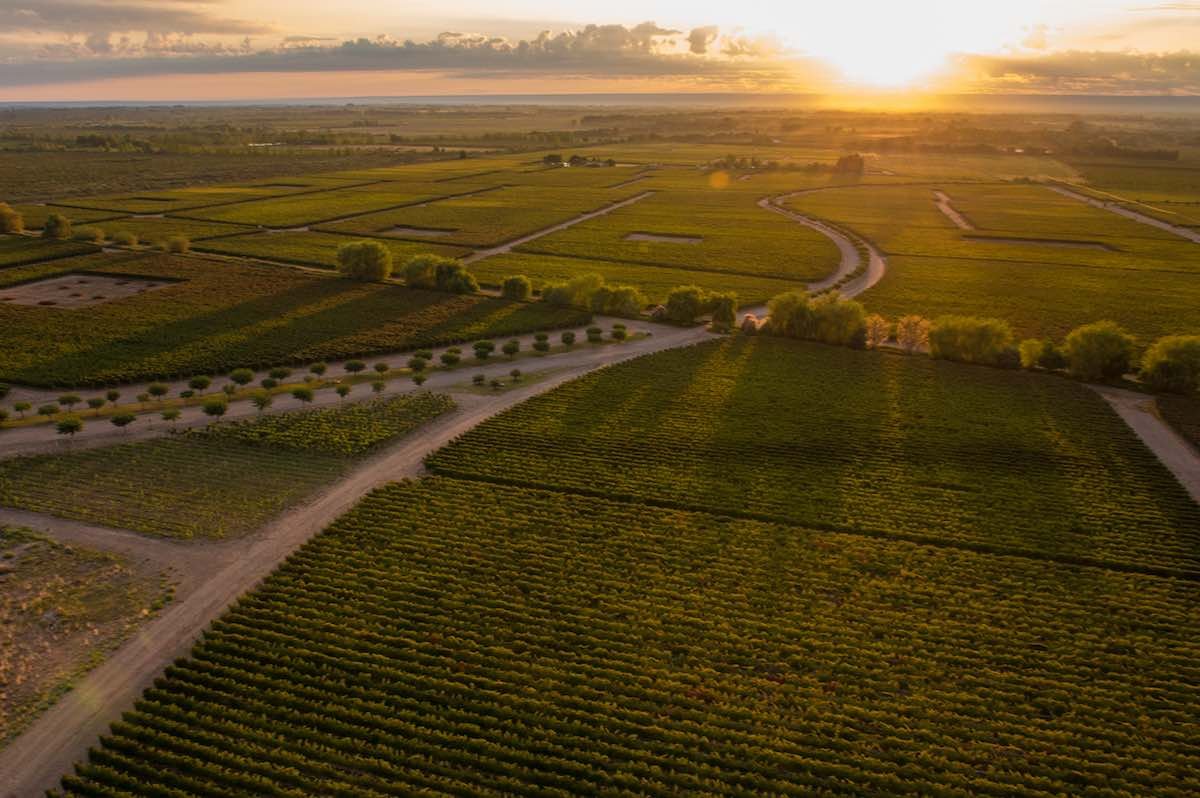 ARE YOU CONSIDERING A STAY AT THE VINES OF MENDOZA? LANDED PROVIDES PERSONALIZED, CUSTOM TRAVEL WITHIN CENTRAL AMERICA, SOUTH AMERICA, AND THE ANTARCTIC. WE'LL CREATE A UNIQUE ITINERARY PLAN TAILORED TO YOUR INTERESTS AND DREAMS. EXPERIENCE THE TRIP OF A LIFETIME. SPEAK WITH ONE OF OUR EXPERT TRAVEL PLANNERS TODAY AT 801.582.2100.