Rancho´e Cuero is a privately-owned, 7,400-acre mountain ranch located deep within the Andes Mountains outside Mendoza, Argentina. The ranch has been in the care of the Palma family for over 250 years. They welcome a limited number of guests each year, inviting them to enjoy horseback riding, fly fishing, and trekking within the surrounding river valleys, meadows, and mountainsides.
The hallmarks of Rancho´e Cuero are hospitality, exclusiveness, and an embrace of the true Argentine estancia lifestyle.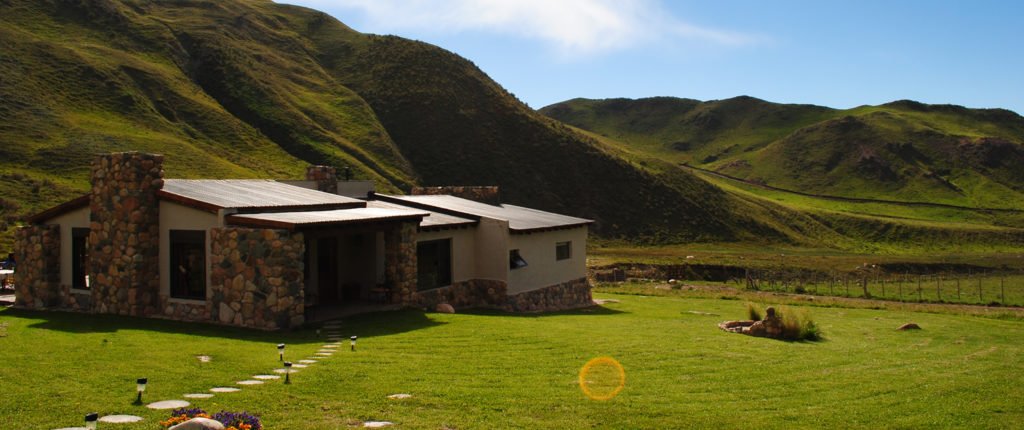 Guests at Rancho'e Cuero can choose a full-board experience–inclusive of meals, selected wines, and activities. Meals at the estancia follow traditional family recipes and feature fresh local ingredients: asado, fresh salads, heirloom side dishes, Mendoza-area wines, and something sweet as a final flourish.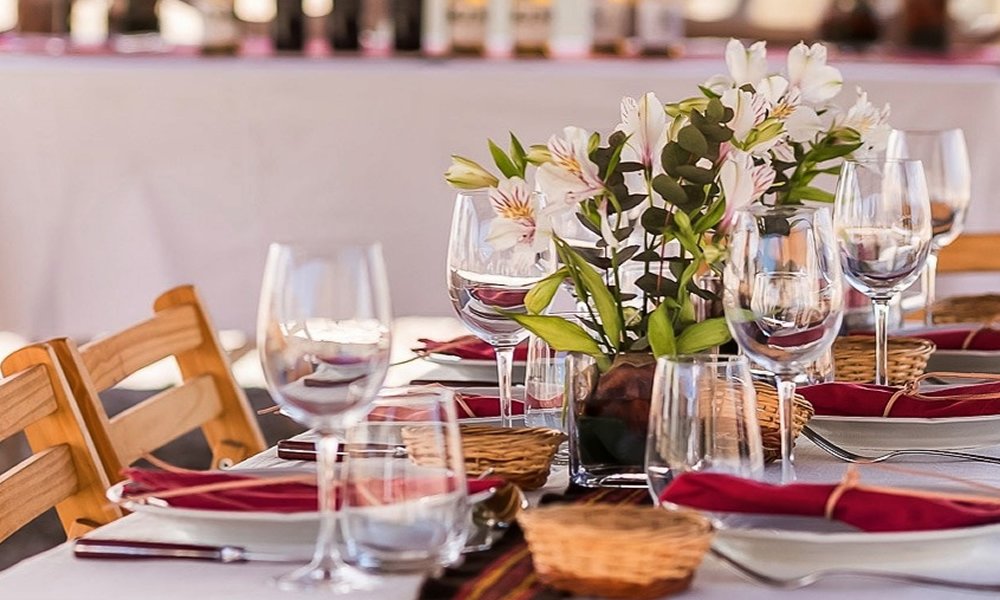 Riding at Rancho´e Cuero is a highlight. The trails wind through mountain meadows to peaks and viewpoints. The native criollo horses are gentle, calm, strong, and surefooted; they know the terrain by heart. Many of our guests choose to start with one of these scenic rides to learn the lay of the land and wash away any travel-related fatigue.
Trekking through the green valleys brings guests in touch with nature. Among the wildflowers and pampas grass, you'll reset your rhythm to the flow of the river, the call of hopeful birds, and the whispering wind. Along the way, catch glimpses of red deer, guanacos, foxes, dozens of native bird species.
The next morning, consider an optional fly fishing clinic with a master angler. The Guevara stream meanders though Rancho'e Cuero, with 11 miles of riverfront, eddys, and lazy pools. (These clinics should be booked in advance, and carry an additional surcharge.)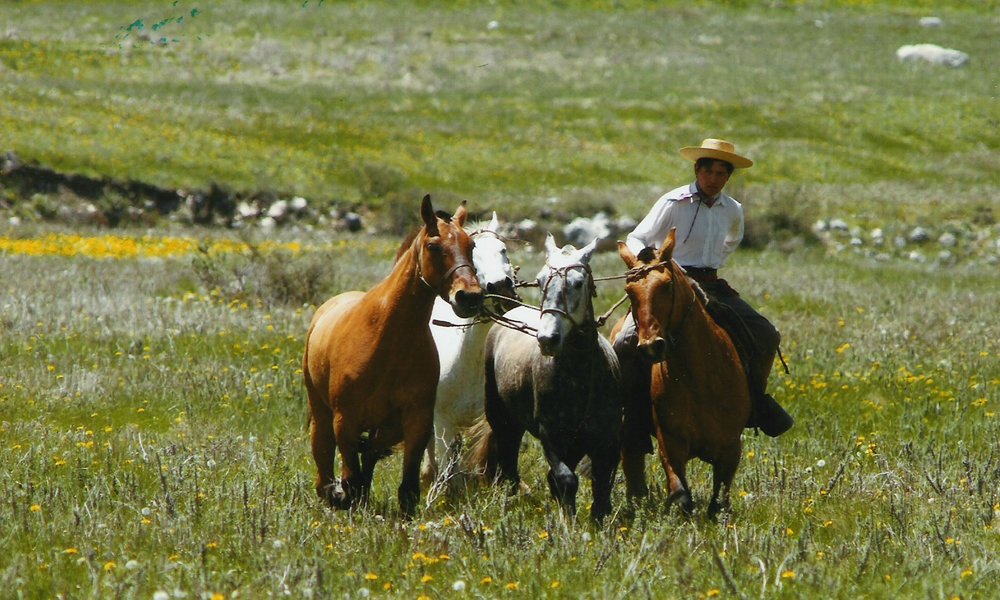 Accomodations
Rancho'e Cuero offers six cozy suites. Each is identical in comforts and amenities, but unique in furnishings–hand-loomed fabrics and traditional Argentine artworks. Each guestroom looks out on the Andes.
The six guestrooms are distributed between two adjacent houses. The rooms can be furnished with either one king-size bed or two twin-size beds. Room size varies, from 172 square feet to 215 square feet. Air conditioning is not provided, or needed.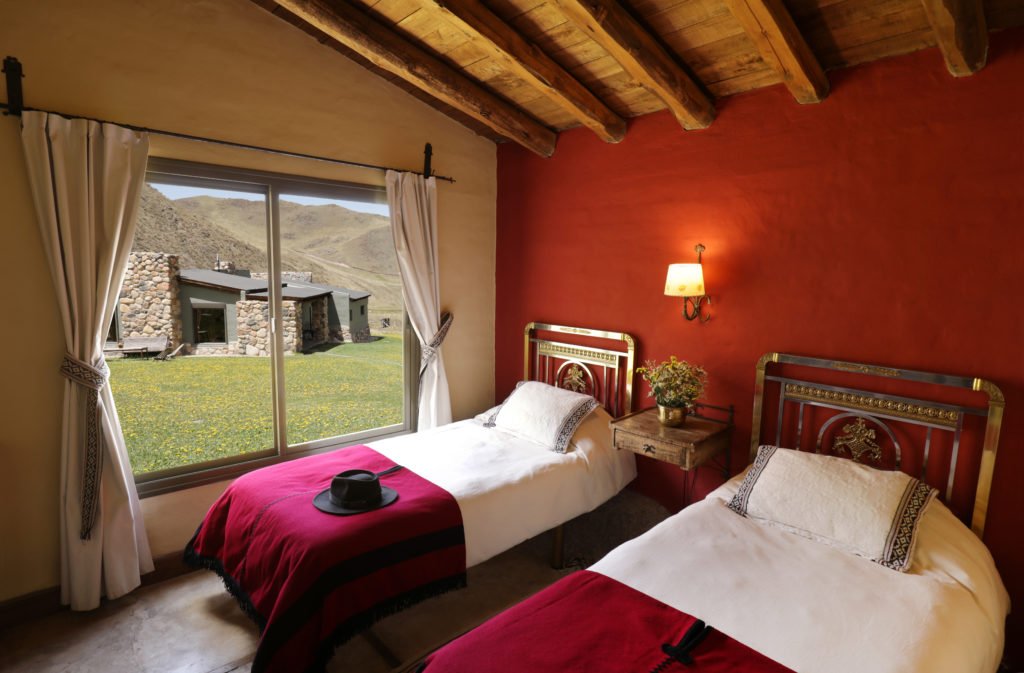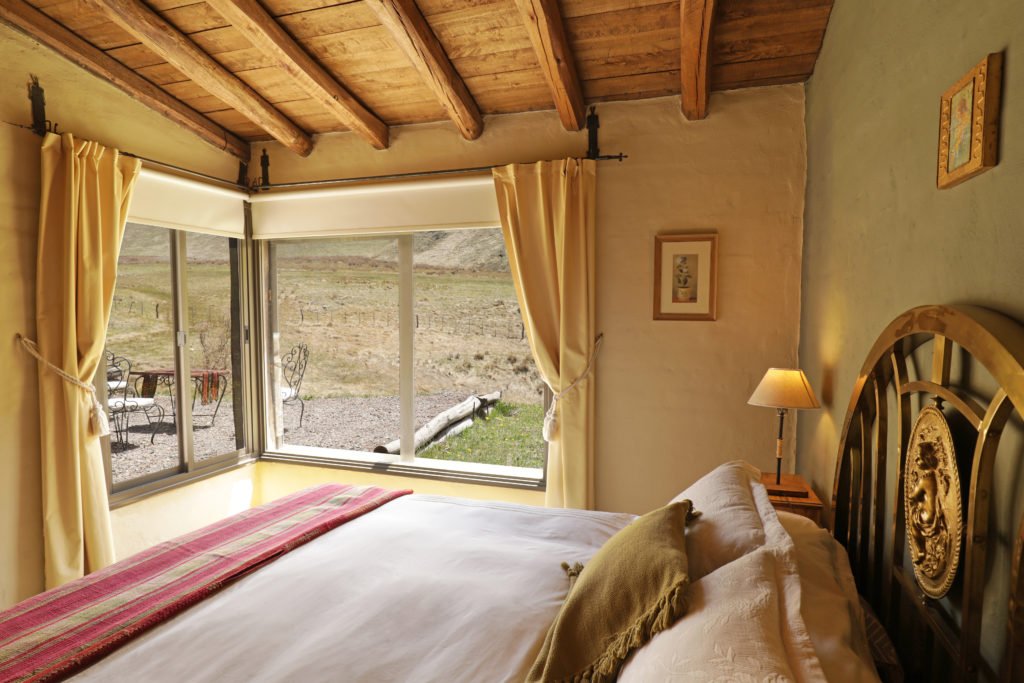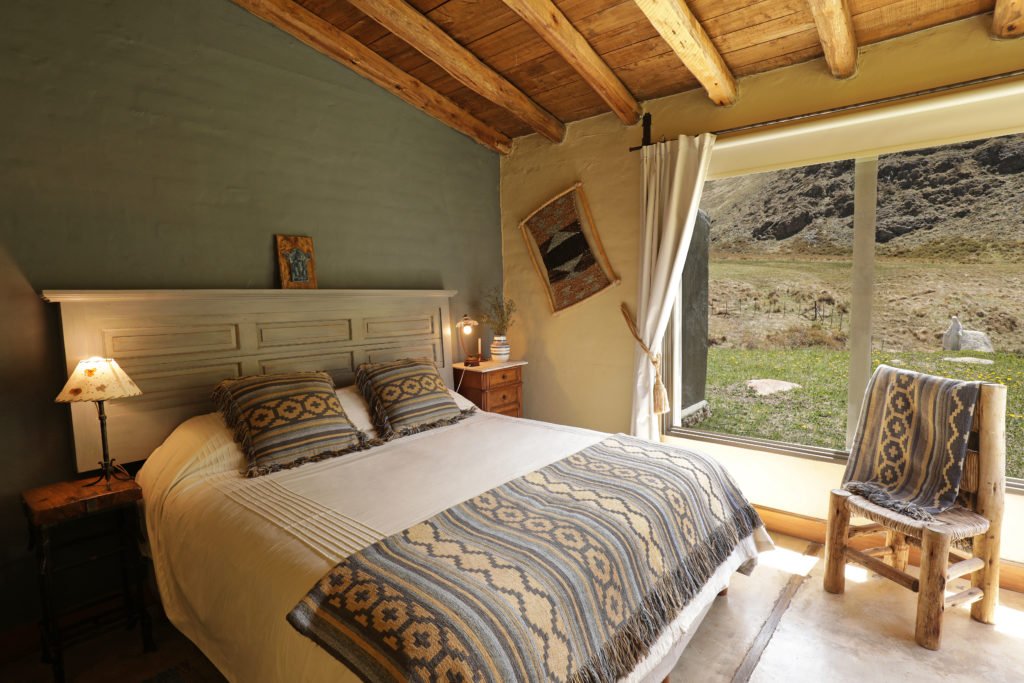 ARE YOU CONSIDERING A STAY AT ESTANCIA RANCHO'E CUERO? LANDED PROVIDES PERSONALIZED, CUSTOM TRAVEL WITHIN CENTRAL AMERICA, SOUTH AMERICA, AND THE ANTARCTIC. WE'LL CREATE A UNIQUE ITINERARY PLAN TAILORED TO YOUR INTERESTS AND DREAMS. EXPERIENCE THE TRIP OF A LIFETIME. SPEAK WITH ONE OF OUR EXPERT TRAVEL PLANNERS TODAY AT 801.582.2100.