These custom 25-foot caravans were brought to Uyuni in 2012. They offer unmatched freedom and comfort for visiting the salar's islands, archeological sites, and villages.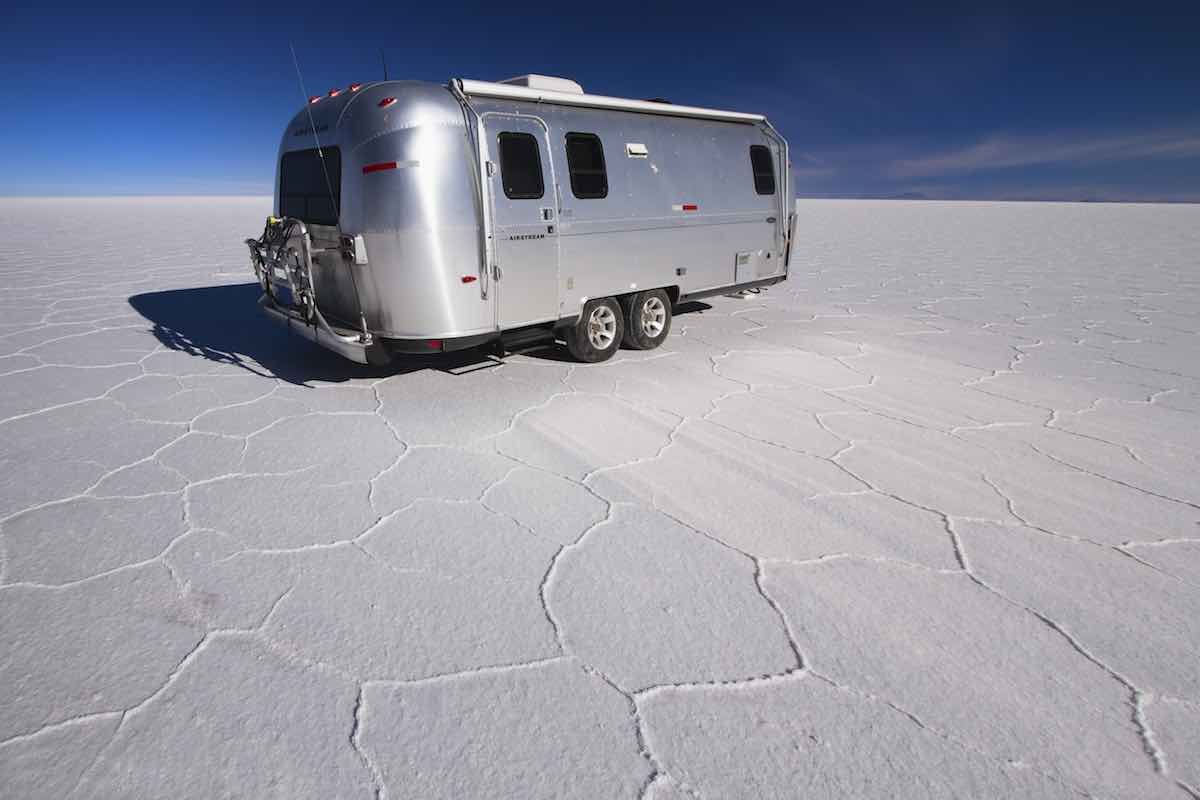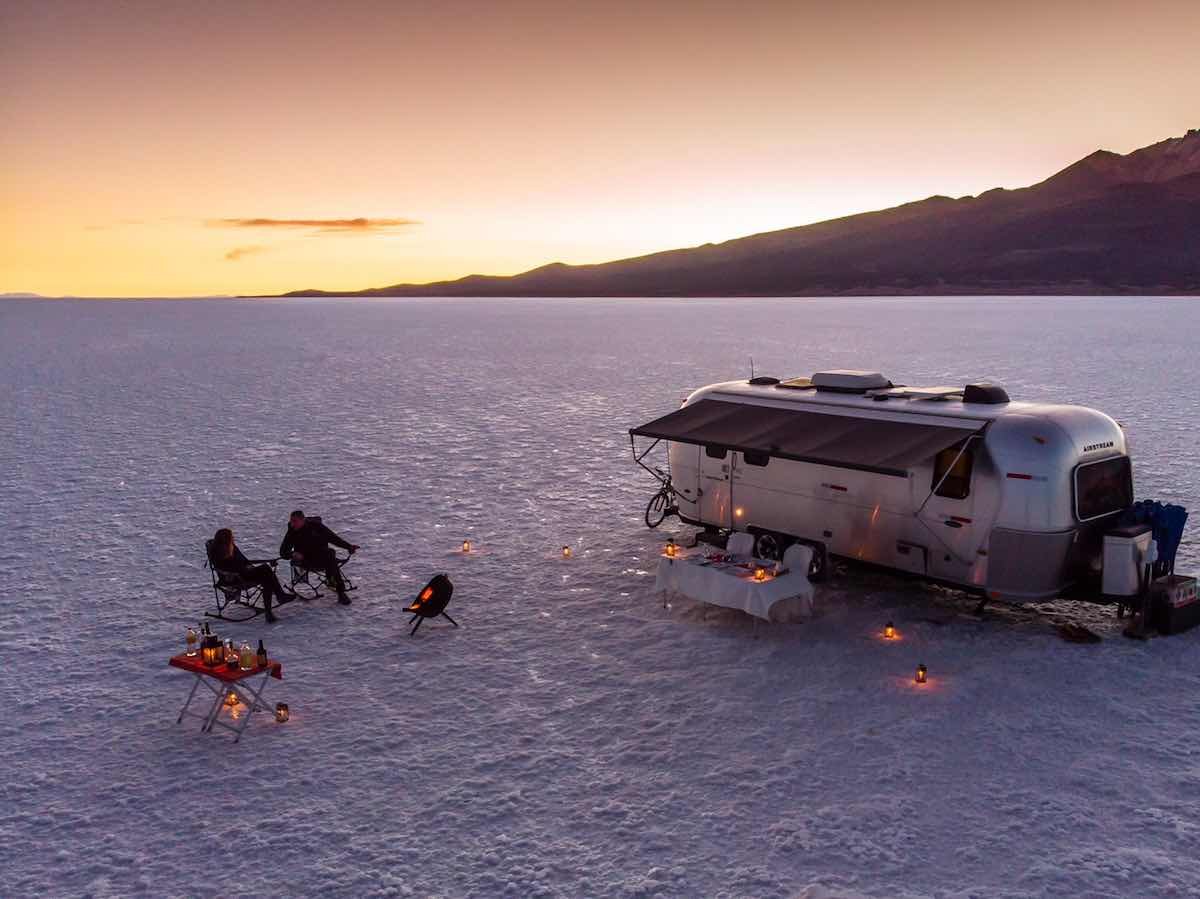 Accommodations 
Each classic aluminum Airstream is furnished with private bathroom (shower, sink, WC), one queen-sized or two twin beds, mini-bar, dining table, heating, electric blankets, and power outlets.
You won't find Wi-Fi or televisions here; instead, turn your eyes to the brilliant sunrises, sunsets, and southern night sky.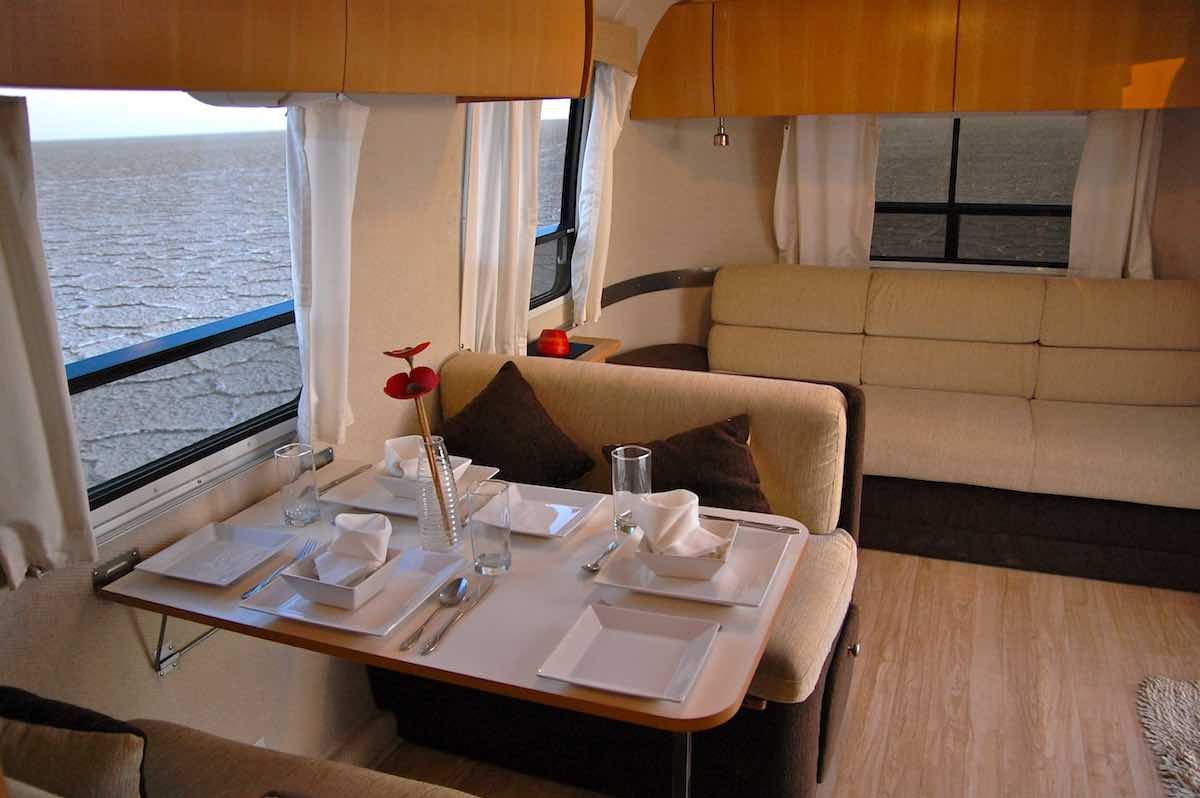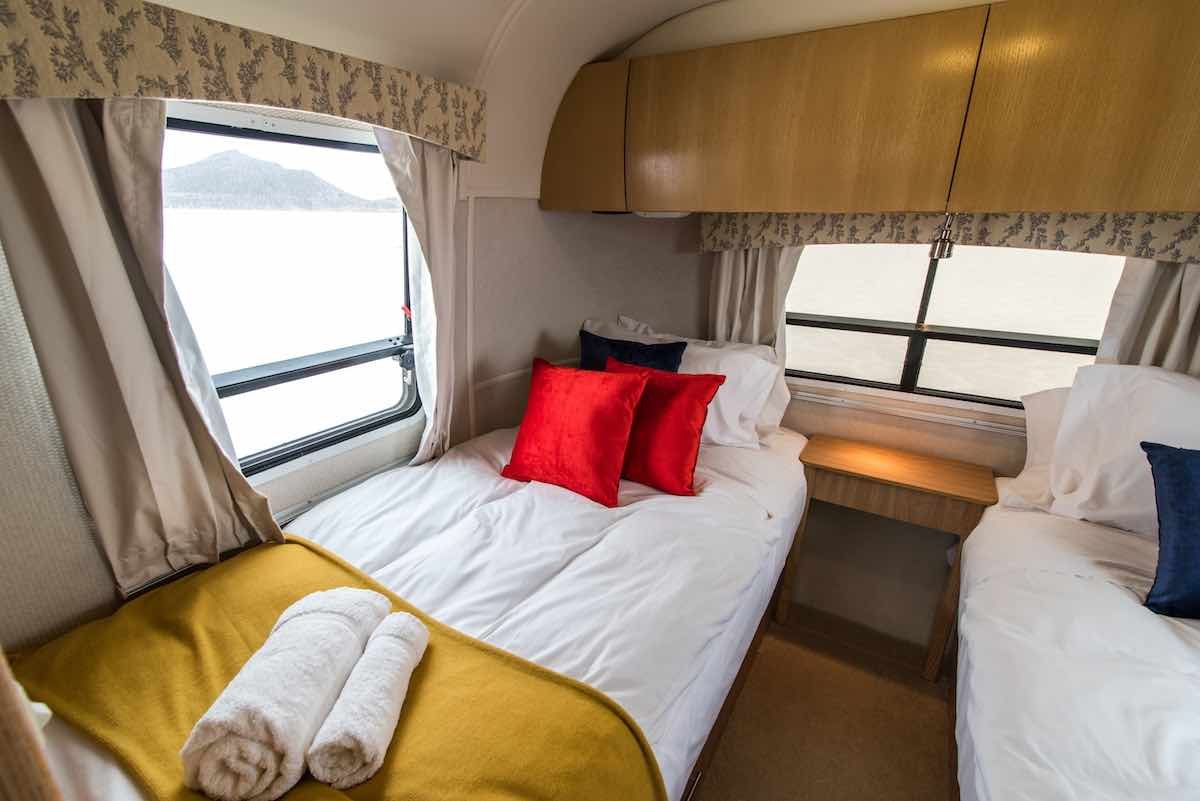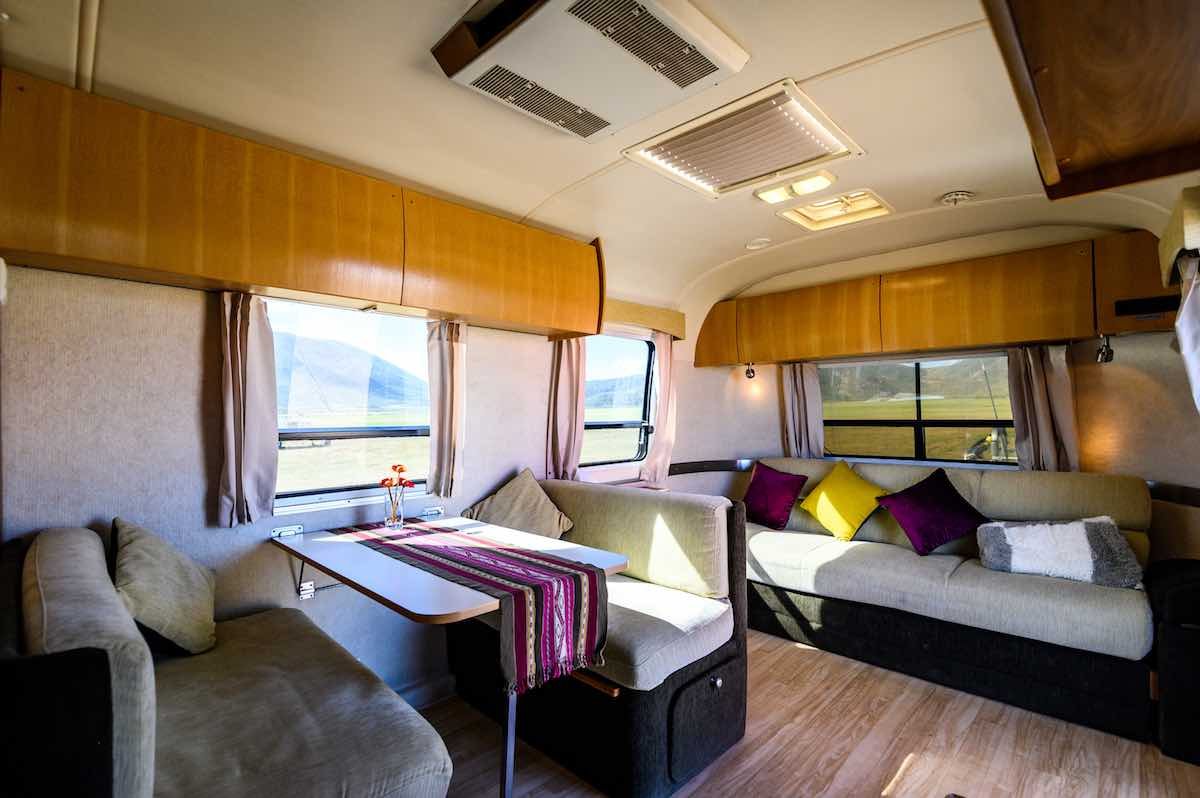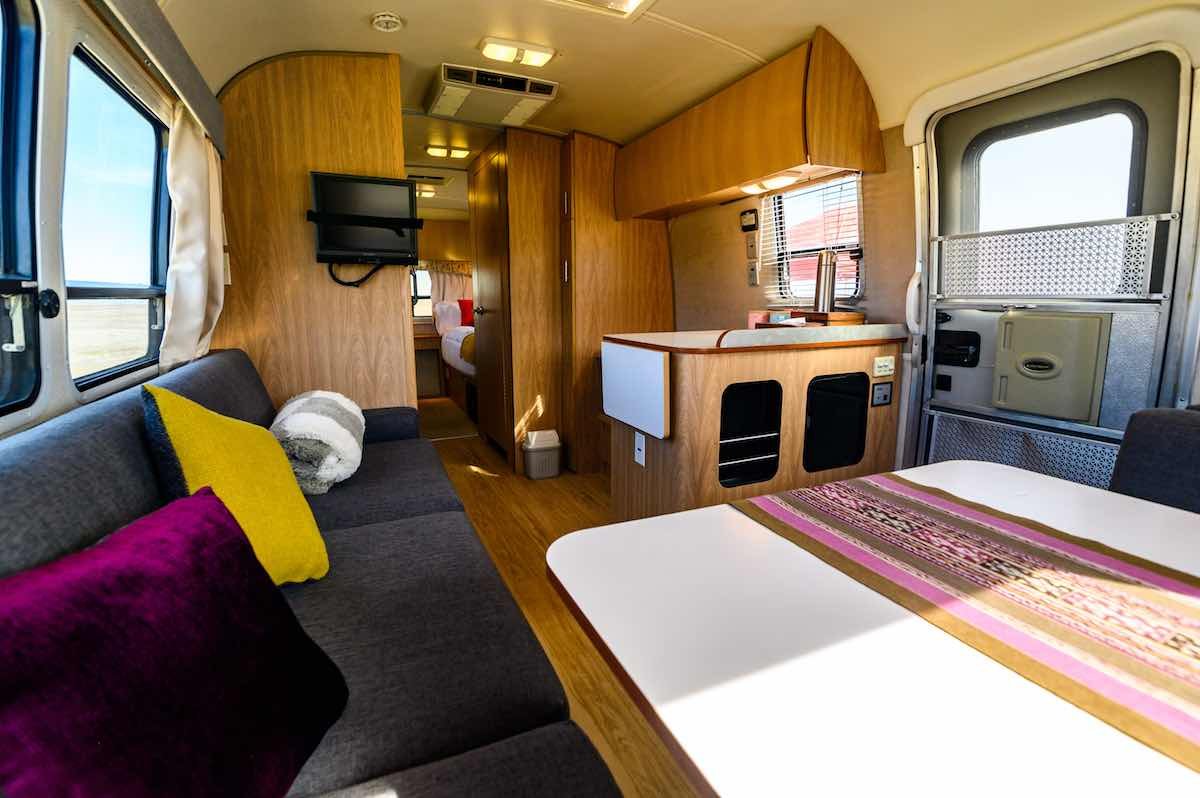 Amenities
Meals and beverages can be served inside the Uyuni Airstreams, in a dining tent, or under the night sky.
Lounge chairs, blankets, hot beverages, and a fire pit add to the comfort of sundowners. Bicycles are provided, in case you'd like to explore the salar on your own power.
Supplemental oxygen is available to assuage the effects of high altitude.
Throughout your stay, you'll be accompanied by a driver / guide and driver / cook, with four-wheel-drive vehicles and a mobile kitchen trailer. They retire early in the evenings to give guests total privacy.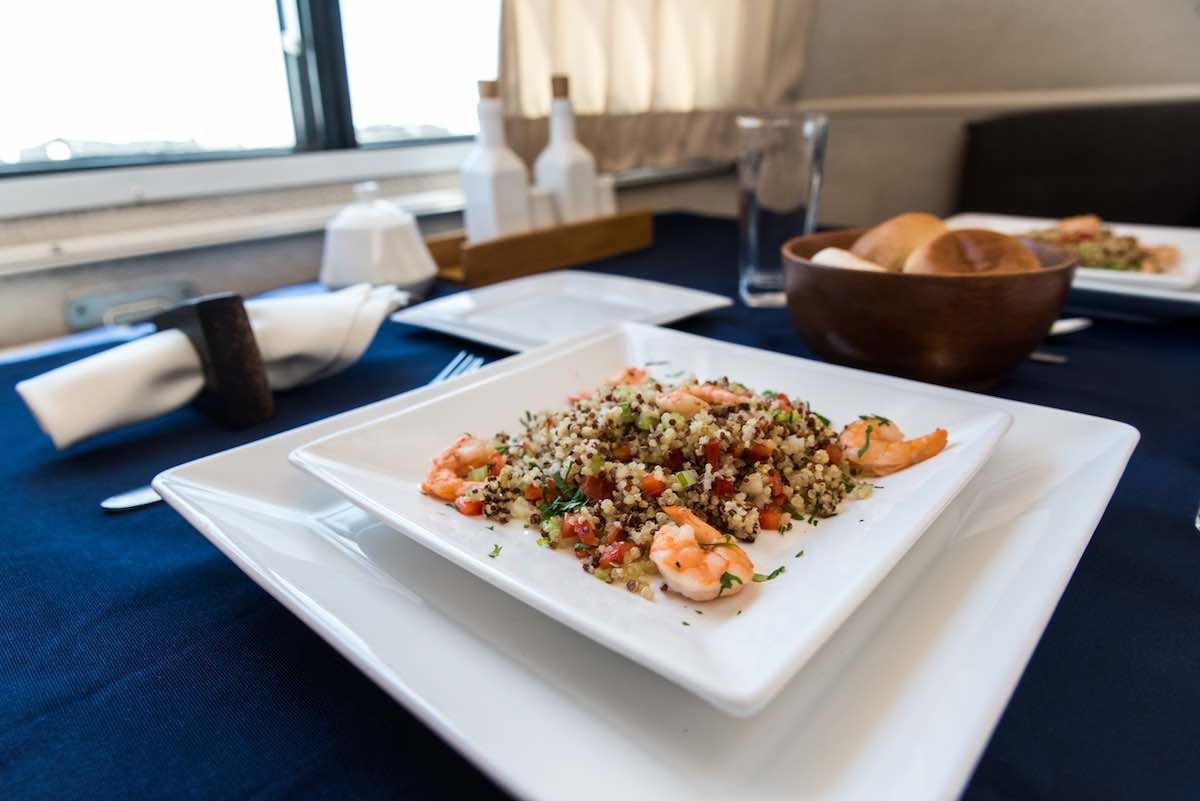 The Uyuni Airstream experience is available for up to 6 guests. The programs begin at 2 nights, with most guests staying 3 nights.
The Uyuni Airstream stays are available year-round, but they have limited access to the salt flats during the wettest months (late December to February). Still, they are in high demand for these "mirror effect" months (November to March/April).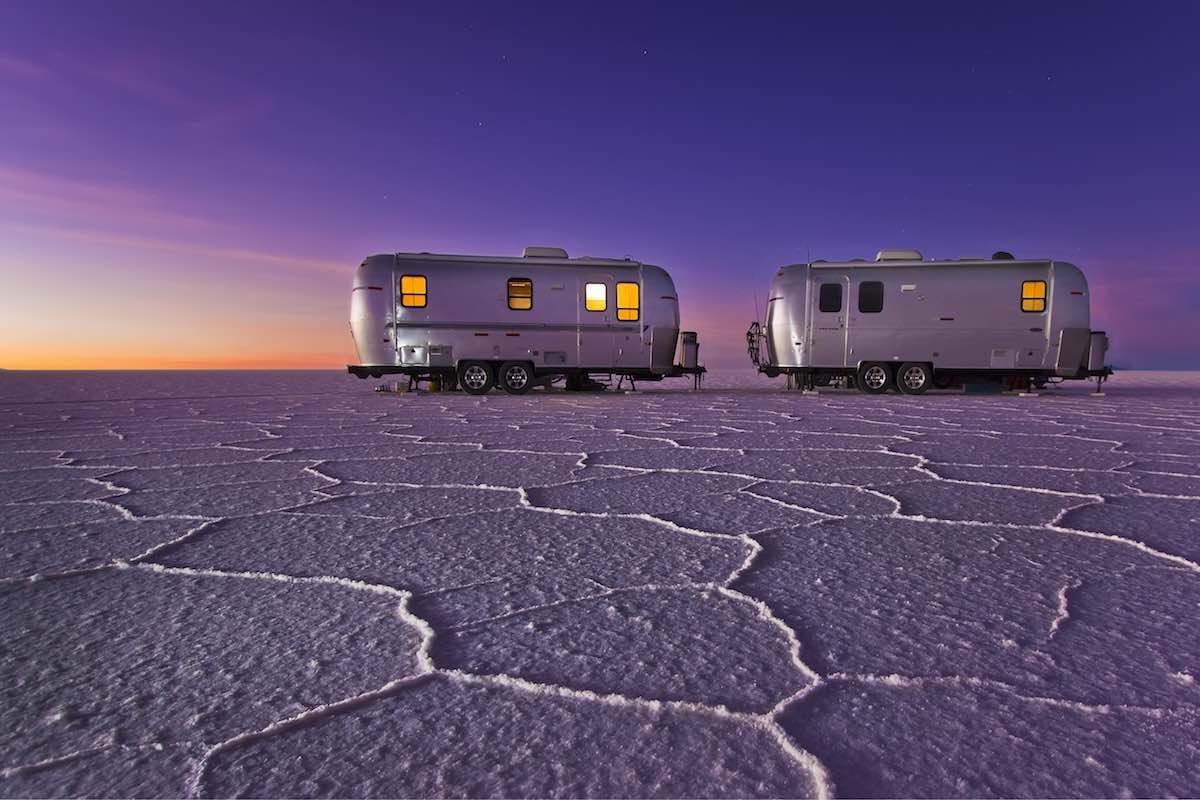 Salar de Uyuni 
The salar is the evaporated remnant of two enormous prehistoric lakes (Minchín and Tauca), once covering thousands of square miles. The average altitude at Salar de Uyuni is approximately 11,980 feet above sea level.
During the November to March wet season, the salt pan is flooded by overflow from the north. A thin layer of water covers the salty plain, reflecting the sky with astonishing clarity.
Passengers in off-road vehicles crossing the flooded flats often enjoy the sensation of floating.
November is also breeding season for the three species of flamingo that inhabit Salar de Uyuni. Two notable islands rise from the center of the salar, Isla Pescador and Isla Incahuasi—red volcanic oases covered in towering cacti.
Other attractions include a small museum in Coquesa Village, the Tunupa Volcano Trail, and a petrified forest.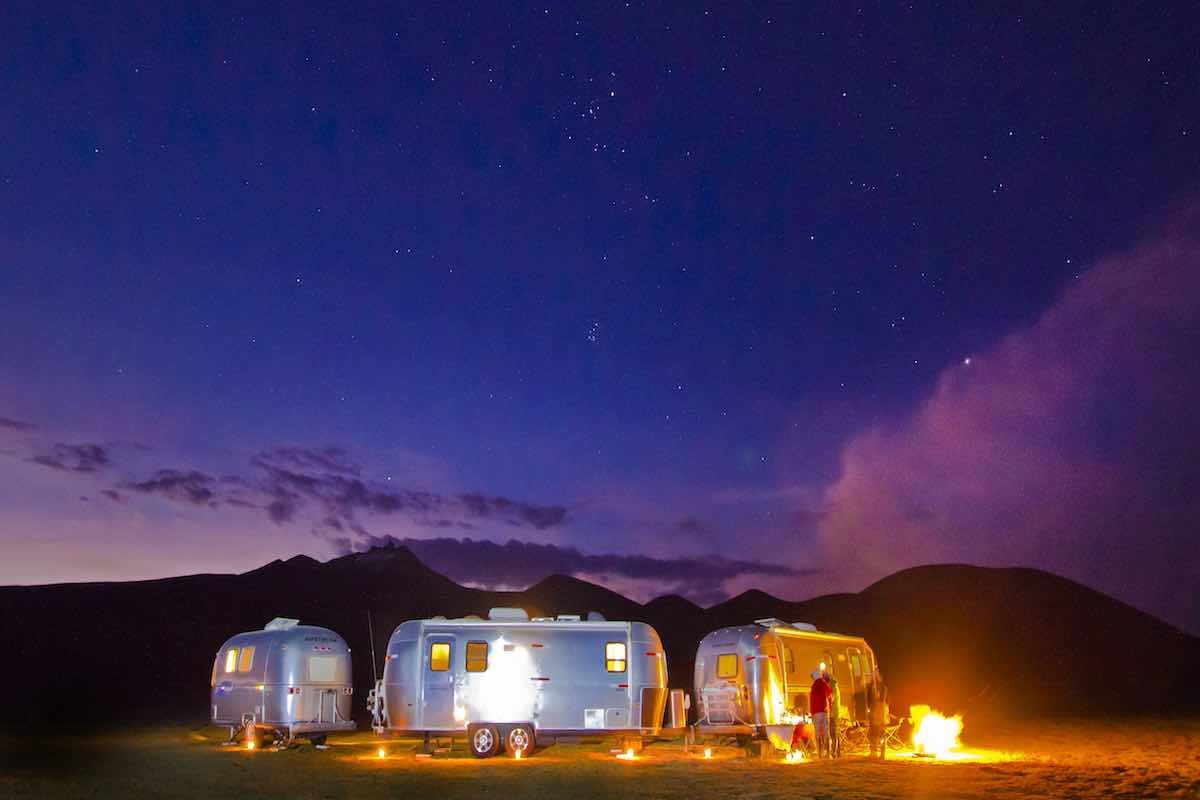 ARE YOU CONSIDERING A STAY IN THE UYUNI AIRSTREAMS? LANDED PROVIDES PERSONALIZED, CUSTOM TRAVEL WITHIN CENTRAL AMERICA, SOUTH AMERICA, AND THE ANTARCTIC. WE'LL CREATE A UNIQUE ITINERARY PLAN TAILORED TO YOUR INTERESTS AND DREAMS. EXPERIENCE THE TRIP OF A LIFETIME. SPEAK WITH ONE OF OUR EXPERT TRAVEL PLANNERS TODAY AT 801.582.2100.