Rio Perdido is a family-owned retreat on a 600-acre private reserve in Costa Rica's northern volcanic region. The lodge resets on a cliff at the junction of a white volcanic river and a geothermal stream.
Rio Perdido was conceived as a base for adventure and is an ideal playground for active families. We would recommend a 2 or 3 night stay. The retreat receives guests of 8 years and older.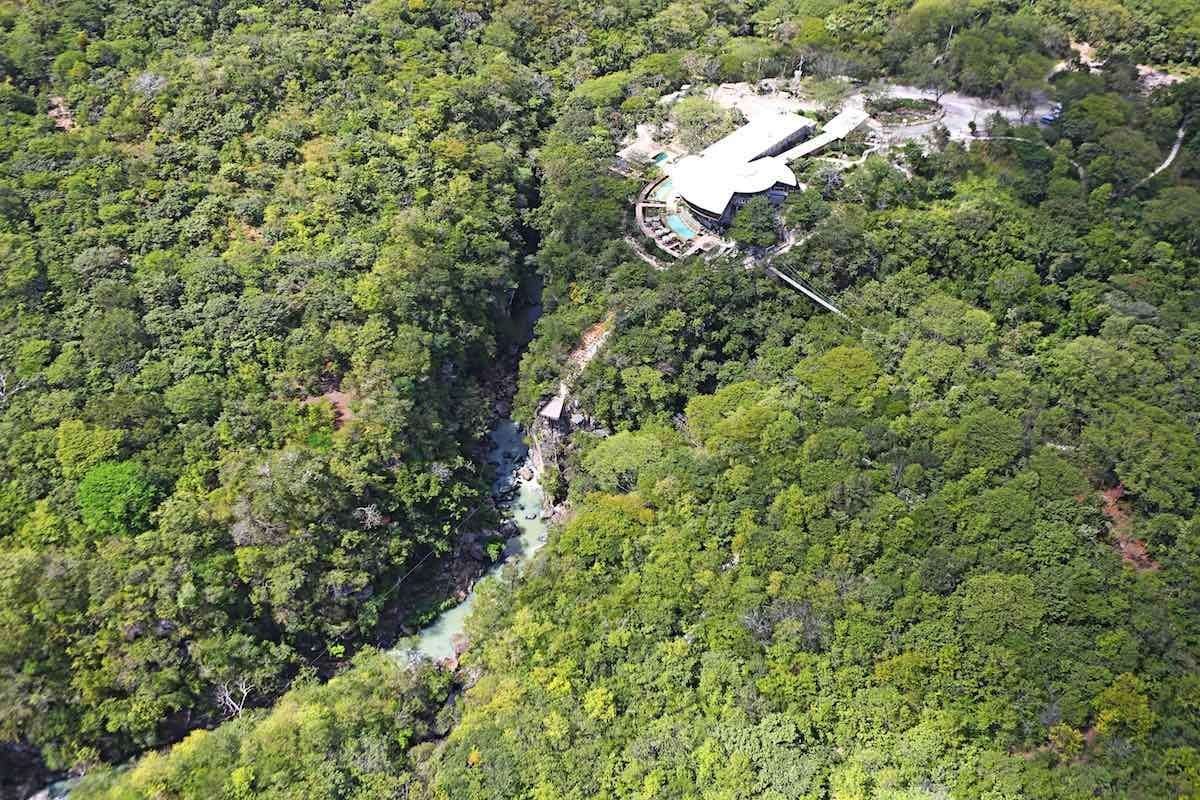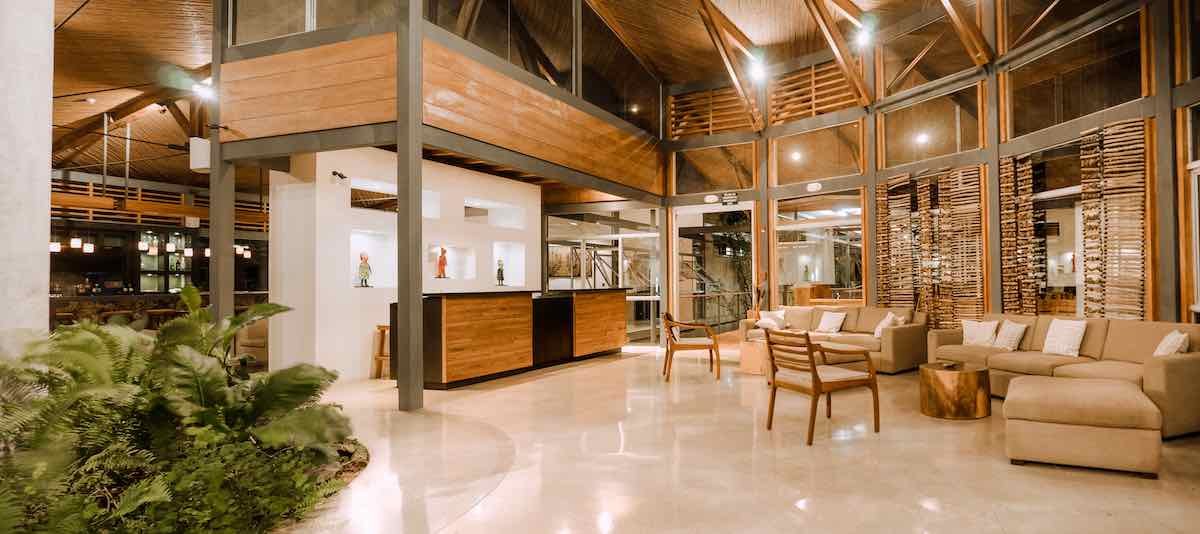 Accommodations
The 30 airy guest cottages and suites are furnished with security box, television, minibar, coffee maker, and hairdryer. Wi-Fi is available in the main lodge.
---
East Bungalows
Rio Perdido's East Bungalows measure approximately 452 square feet. Each of these guest rooms has a cozy bedroom, bathrooms, private terrace, and hammocks. East Bungalows at Rio Perdido can accommodate up to two adults and one child.
East Bungalows can be configured with either two twin beds or one king-sized bed. A trundle bed can also be set up for a child.
Among the in-room amenities are a mini-bar, coffee station, desk area, television, security box, and closet.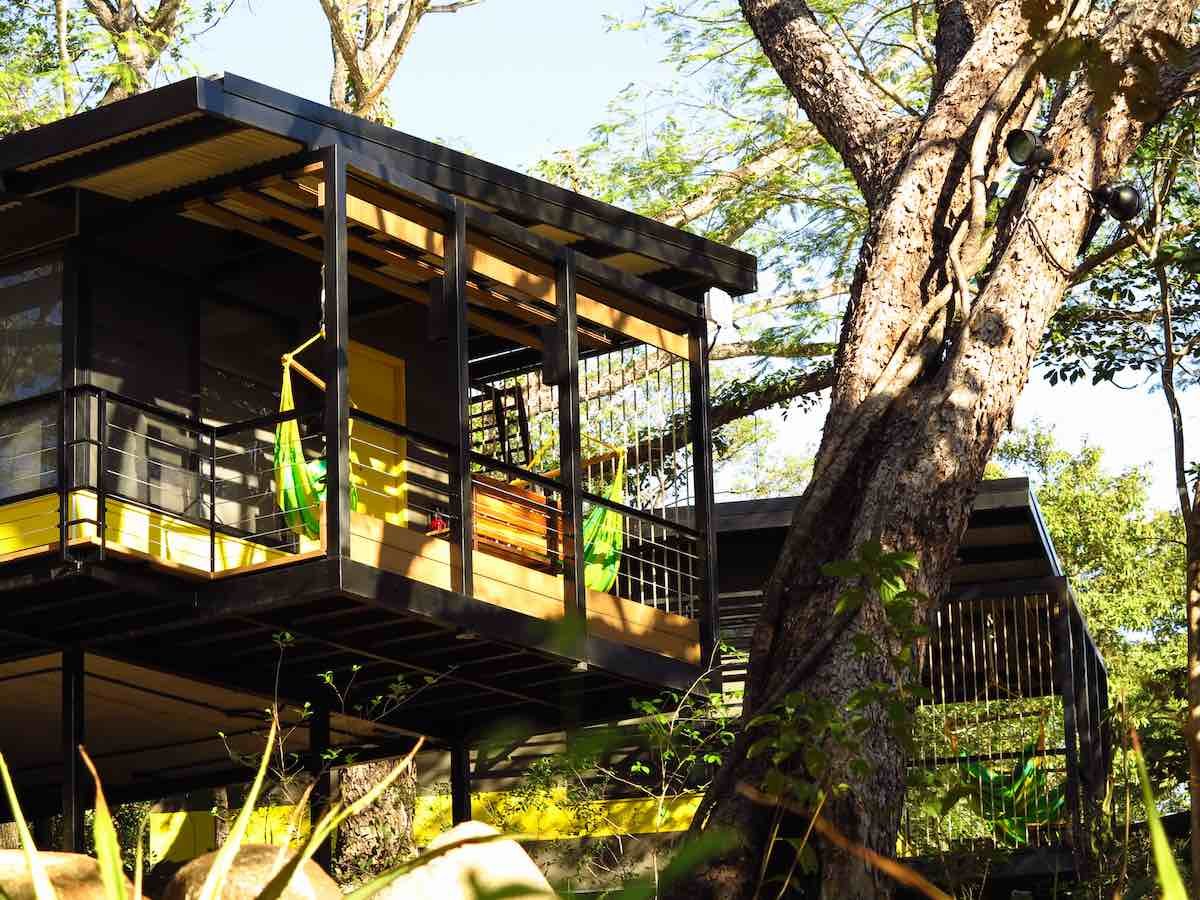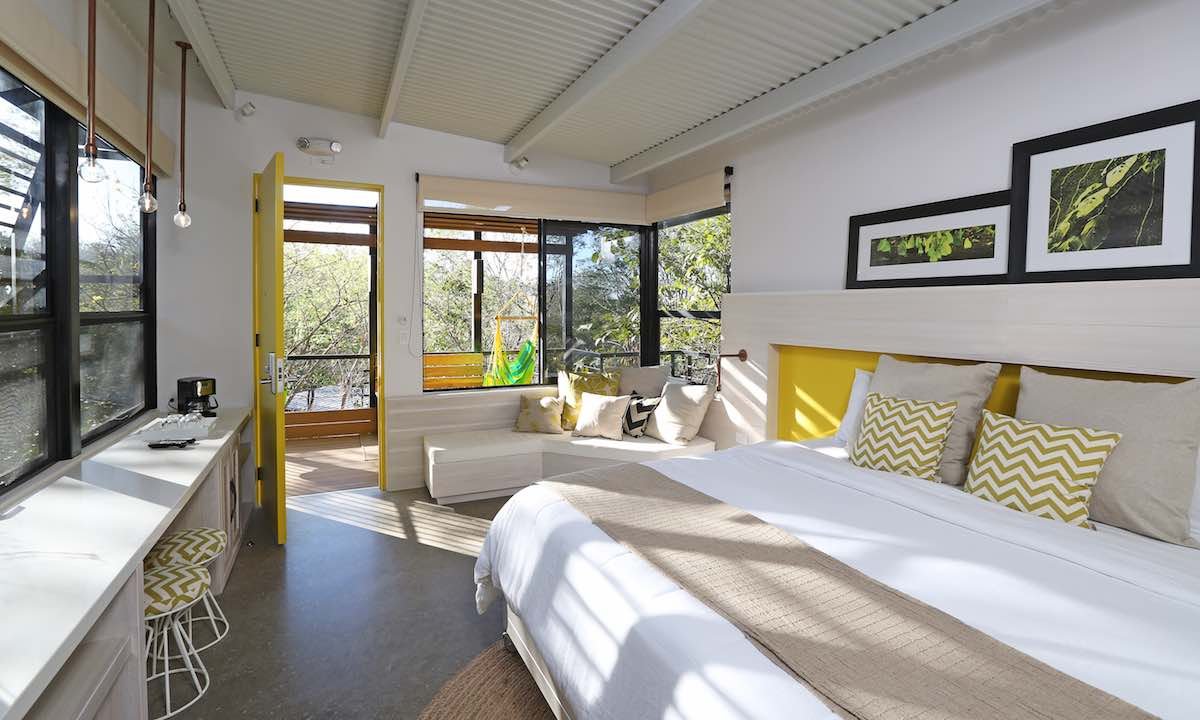 ---
Center King Bungalows
Rio Perdido's Center King Bungalows measure approximately 750 square feet. These spacious bungalows feature a king-size bed, day-bed, floor-to-ceiling windows, hand-crafted furniture, flooring made from volcanic rock tiles, and a furnished balcony.
The bungalows are also equipped with outdoor showers with geothermally-heated mineral water.
In lieu of a television, these bungalows are outfitted with a high-definition projector and pull down screen with surround sound.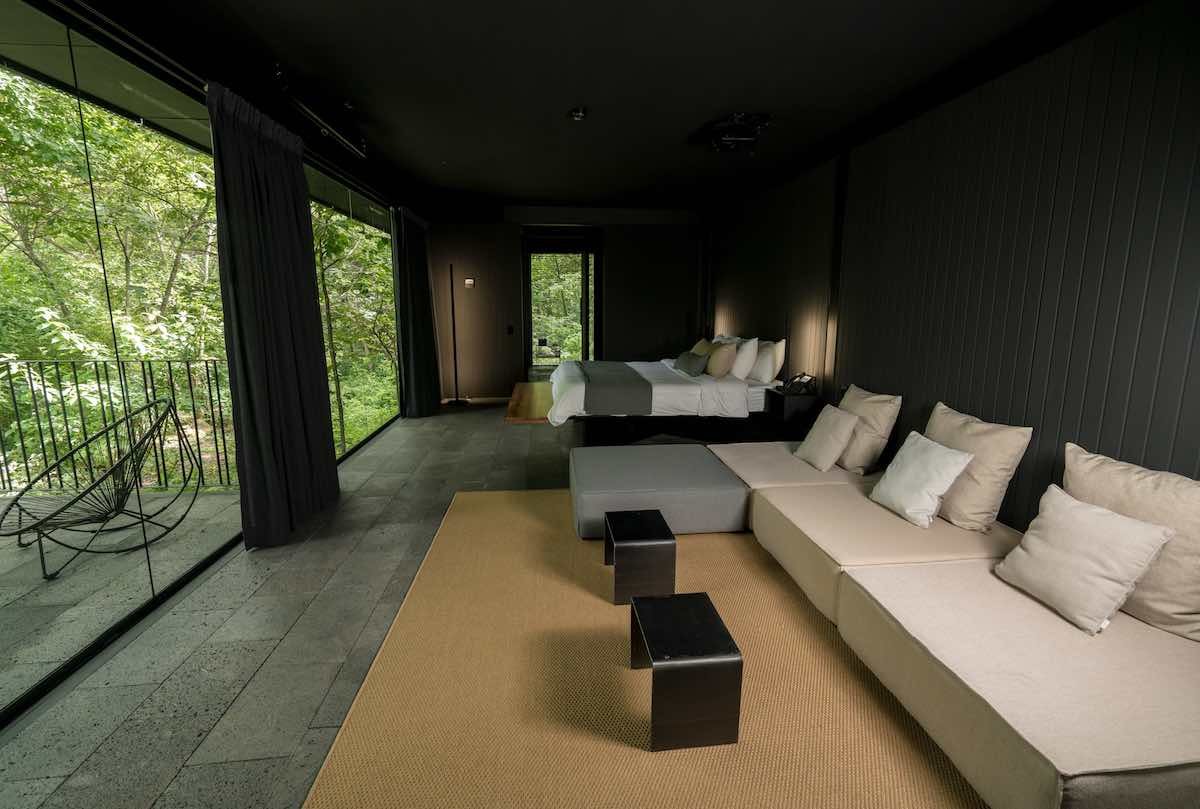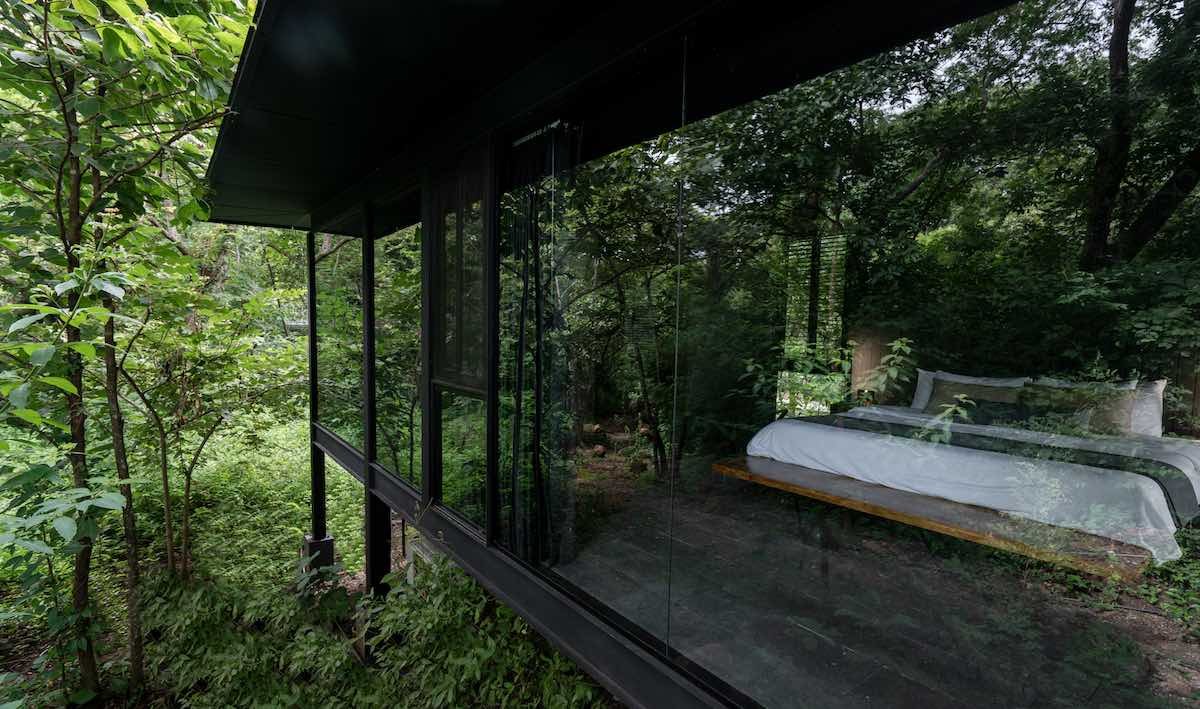 ---
Center Queen Bungalows
Rio Perdido's Center Queen Bungalows measure approximately 742 square feet.  These spacious bungalows can accommodate up to five guests.
Center Queen Bungalows are furnished with two queen-size beds. They feature a terrace with two hammock chairs, a bathroom with floor-to-ceiling windows, and ceramic-tiled showers.
Among the other in-room amenities are a mini-bar, coffee station, desk area, and a multimedia area with an HD projector (for movie nights), and a closet.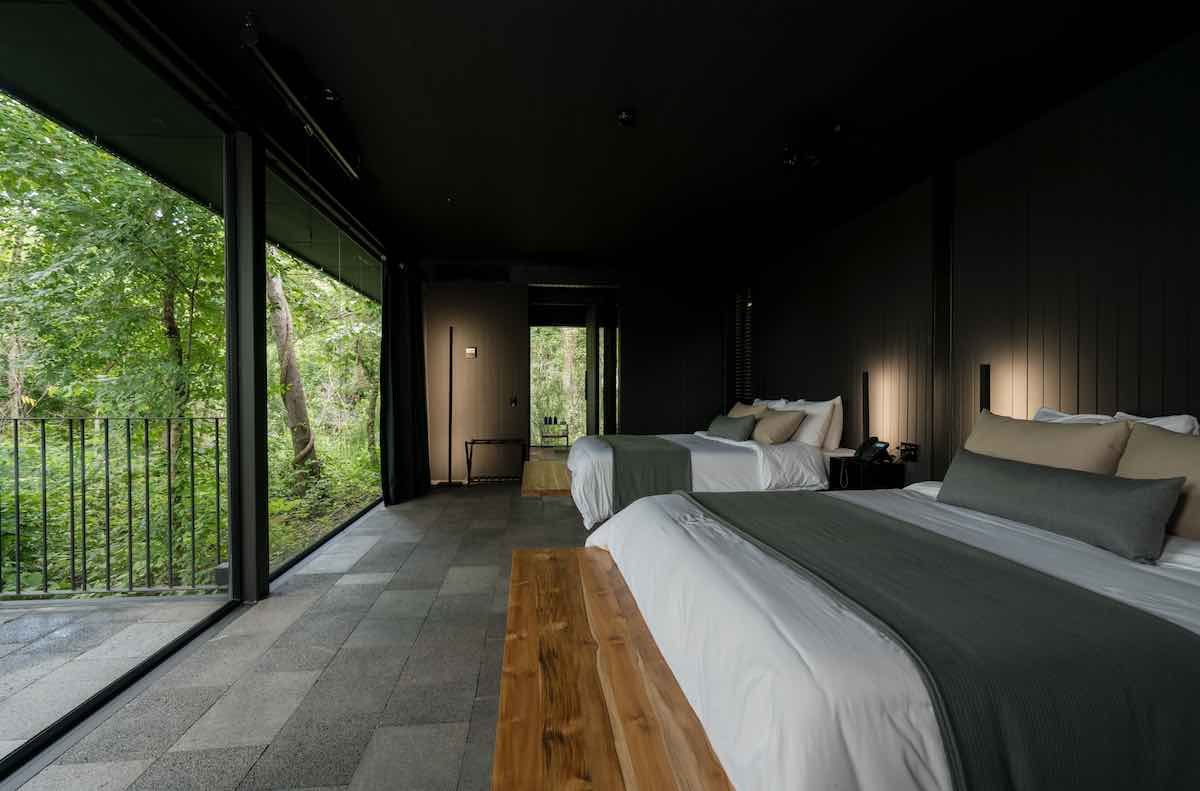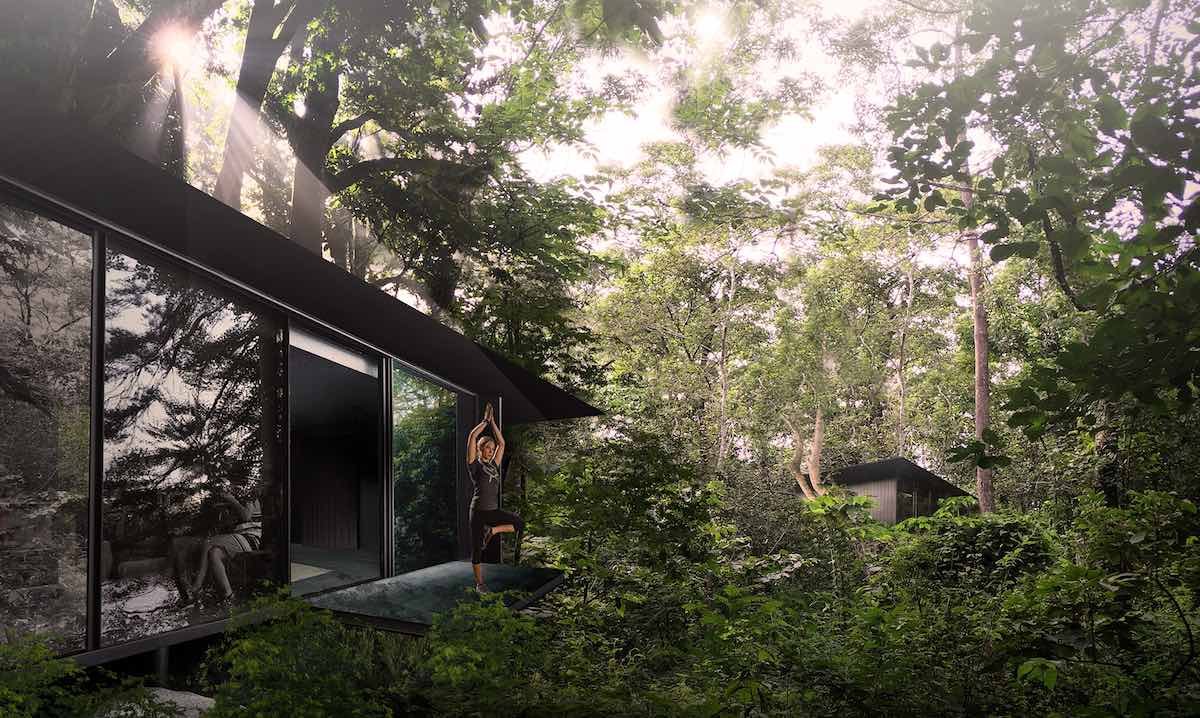 Amenities
In addition to the hotel's bar, restaurant, and hot spring swimming pools, Rio Perdido has a carbon-fiber zip-line circuit, 20 miles of hiking and biking trails, a river tubing course, and a helipad.
Suspension mountain bikes can be hired through the front desk. After an active day, massages are available.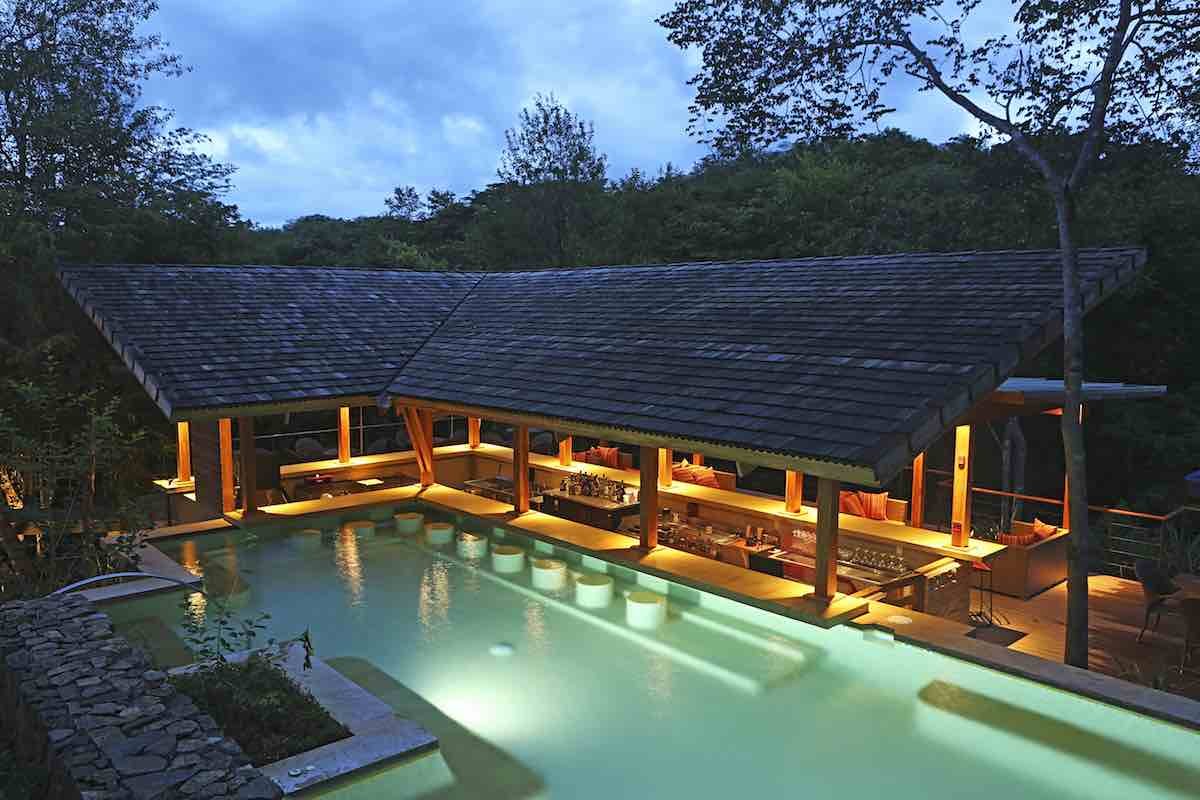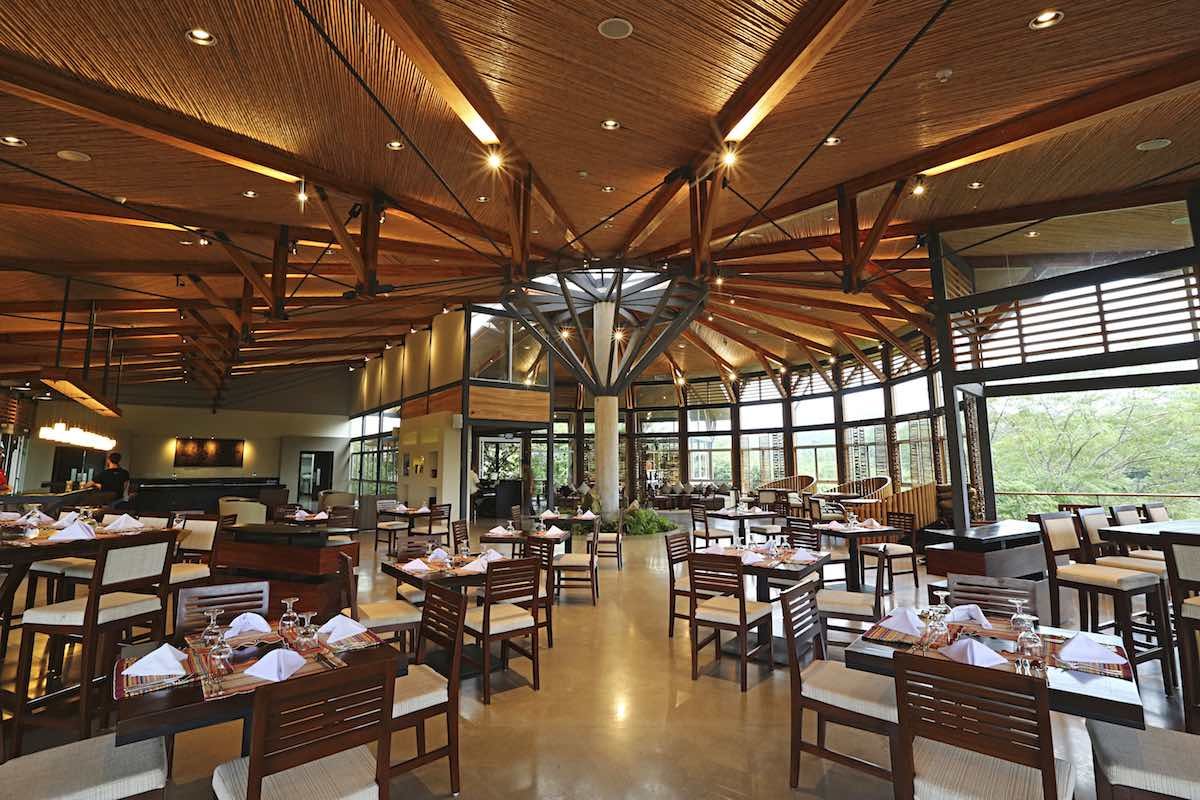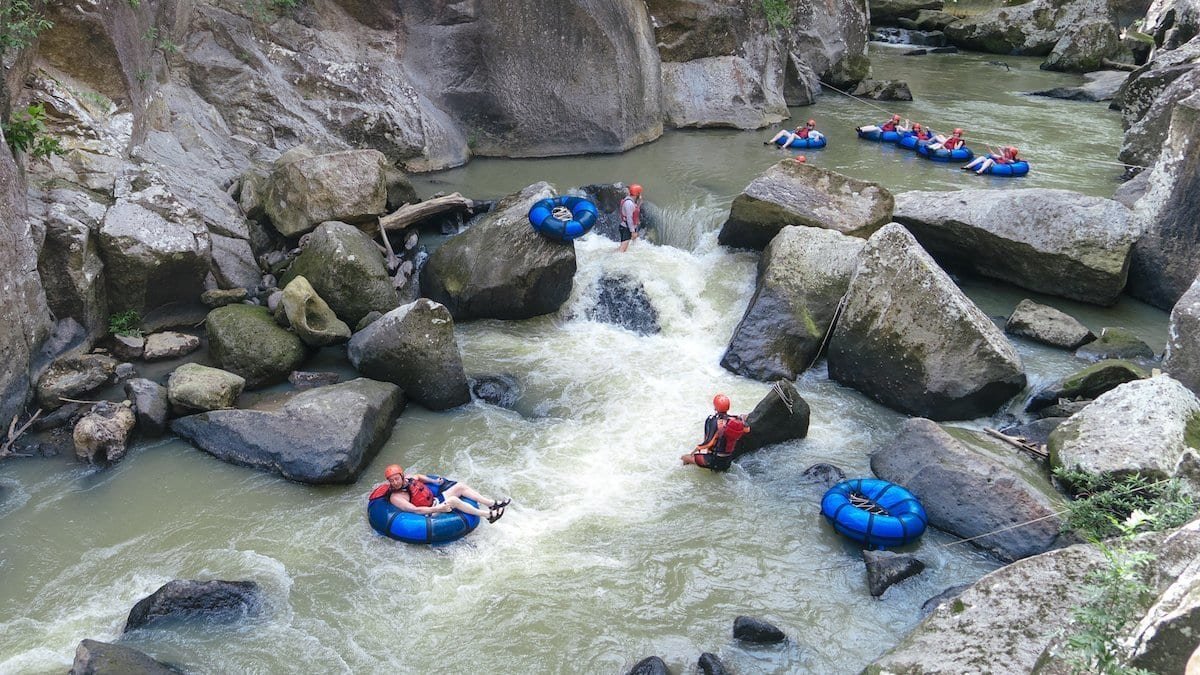 ARE YOU CONSIDERING A STAY AT RIO PERDIDO? LANDED PROVIDES PERSONALIZED, CUSTOM TRAVEL WITHIN CENTRAL AMERICA, SOUTH AMERICA, AND THE ANTARCTIC. WE'LL CREATE A UNIQUE ITINERARY PLAN TAILORED TO YOUR INTERESTS AND DREAMS. EXPERIENCE THE TRIP OF A LIFETIME. SPEAK WITH ONE OF OUR EXPERT TRAVEL PLANNERS TODAY AT 801.582.2100.