Caiman Lodge Ecological Refuge is a multifaceted ecotourism enterprise located in Brazil's southern Pantanal. The project is set within a 130,000-acre private ranch, known as Estancia Caiman.
Brazil's Pantanal wetland is home to jaguars, giant anteaters, caiman, capybaras, marsh deer, and hyacinth macaws.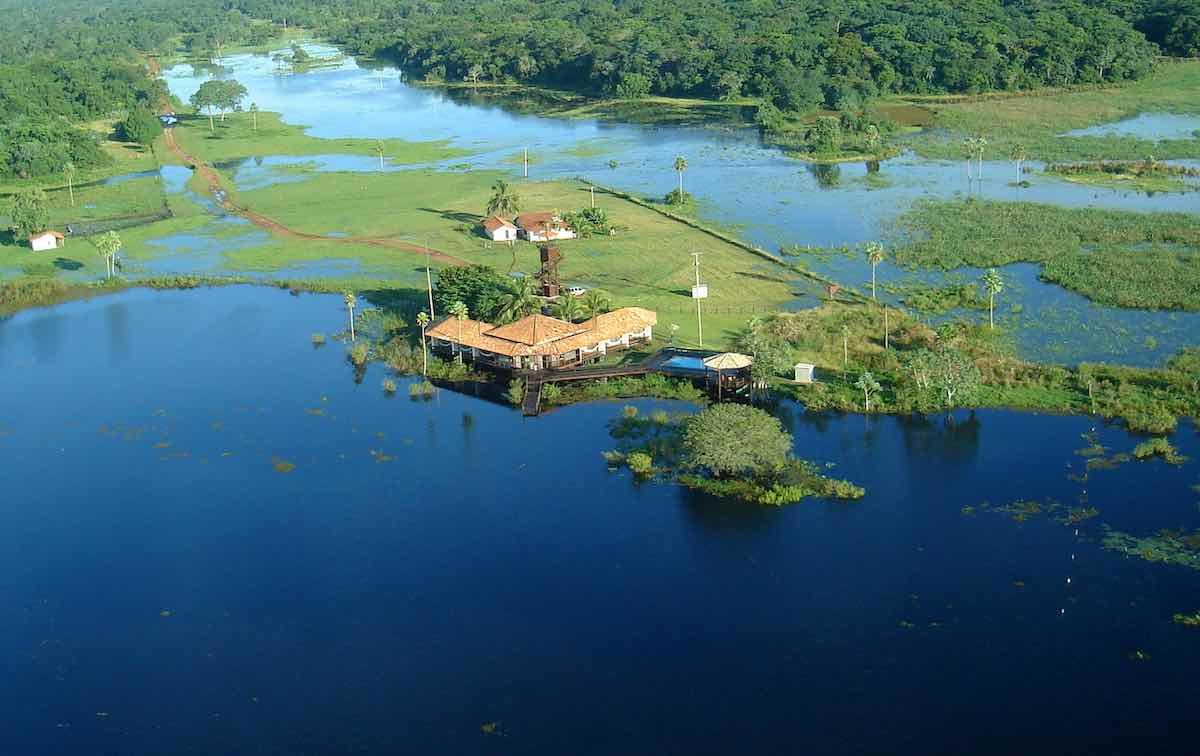 Pousada Caiman was the first ecotourism operation in the Mato Grosso section of the Pantanal. For over 30 years, Pousada Caiman has provided guests with close encounters with nature and culture of the region.
In addition to ecotourism, Caiman is involved with cattle production, environmental research, and conservation projects. Among these efforts are the Hyacinth Macaw Project, Onçafari (Jaguar Safari) Project, and the Blue-Fronted Parrot Project.  These pioneering preservation and rewinding projects are done in conjunction with universities and international NGOs.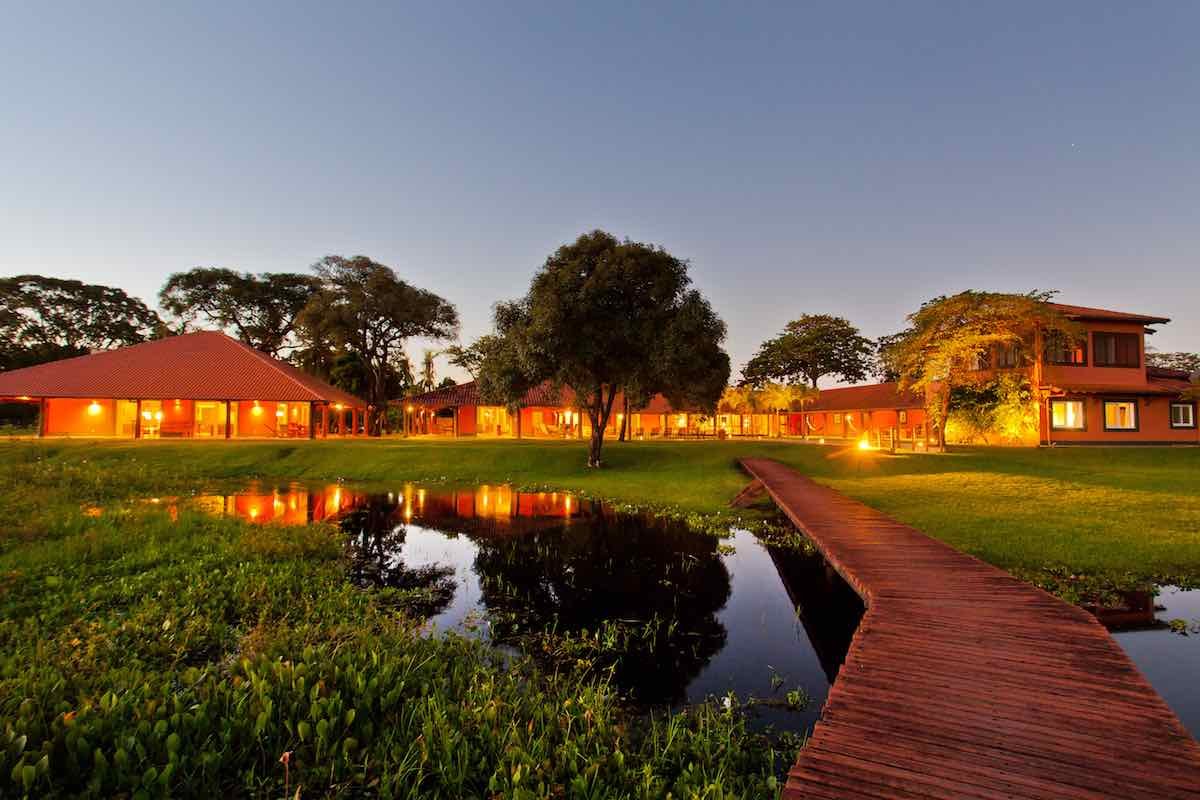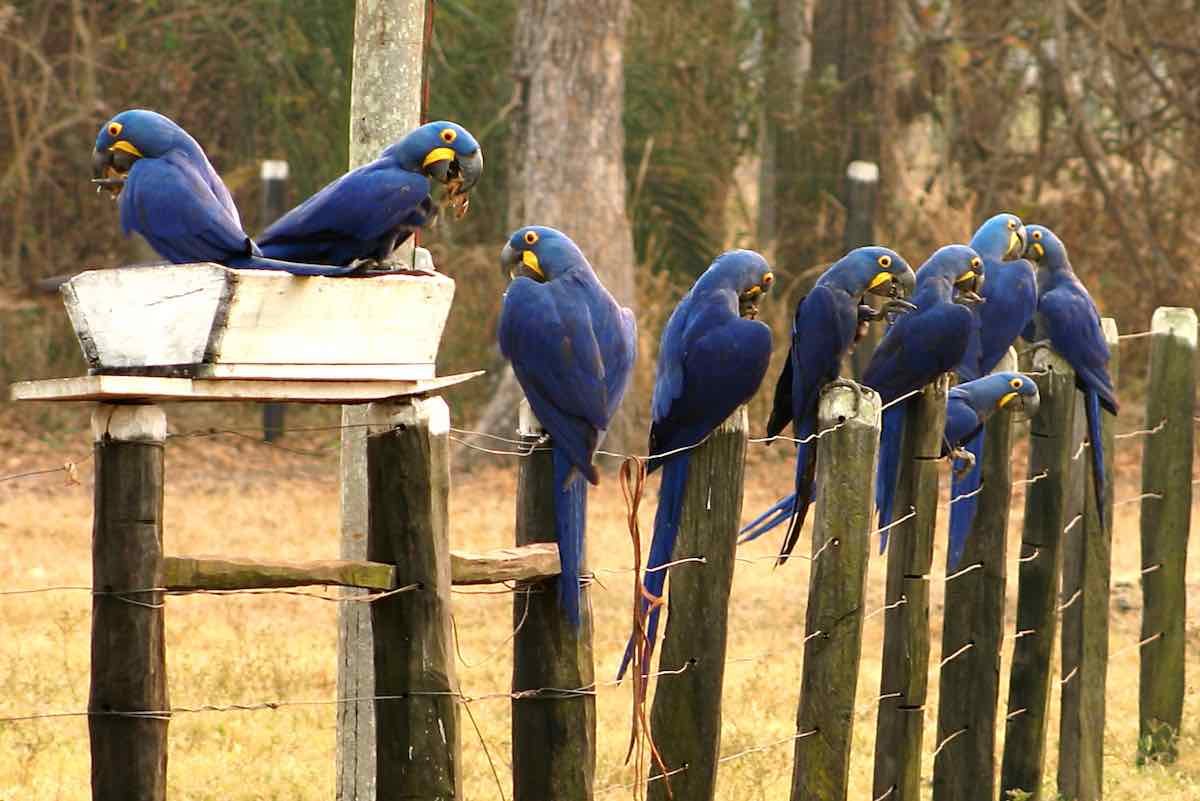 Accommodations
The Caiman Ecological Refuge has 3 lodges that operate independently. Each lodge offers guests the opportunity for close observation of fauna, as well as explorations of native flora and local culture.
---
Baiazinha Lodge
The Baiazinha Lodge is located on the banks of a clear-water lake and can accommodate up to 12 guests in 6 bedrooms.
Amenities include private balcony, fan, air conditioning, living room, television, dining room, swimming pool, and Wi-Fi.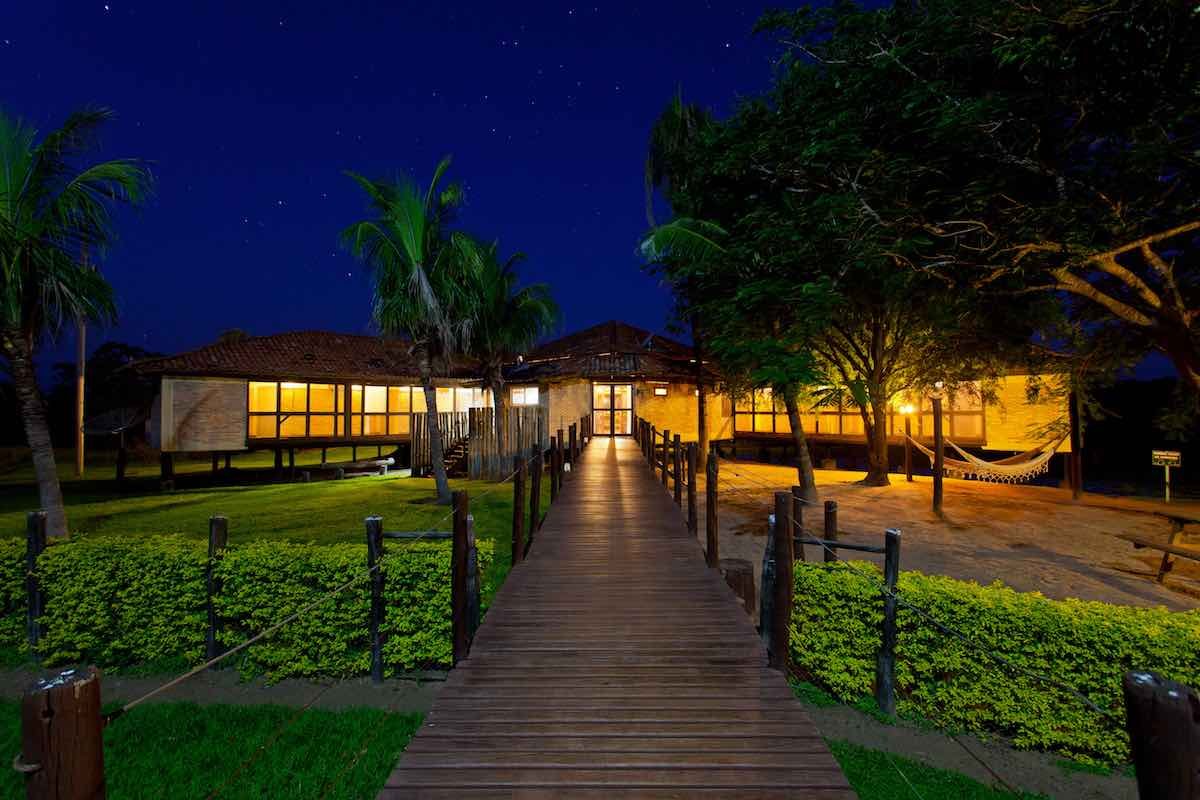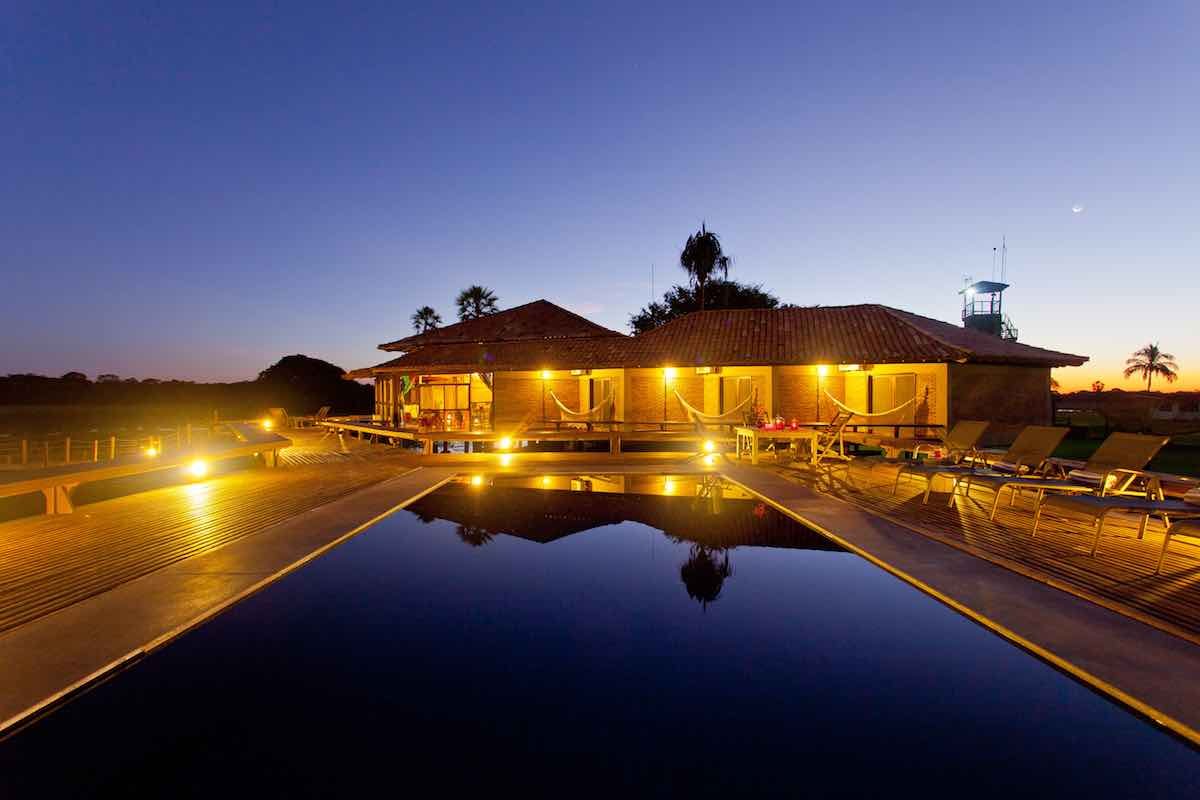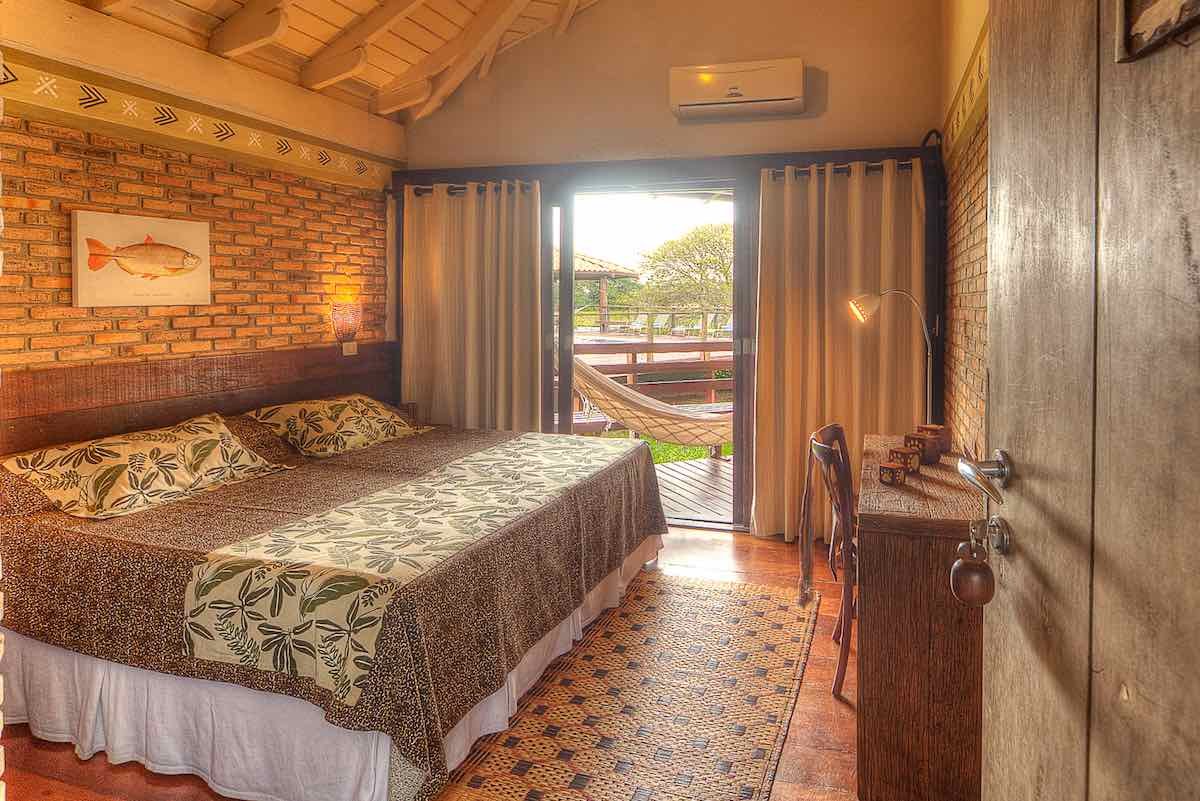 ---
Cordilheira Lodge
The Cordilheira Lodge is located at the edge of a Cordilheira forest and can accommodate up to 10 guests in 5 bedrooms. This lodge features a contemporary style. Guest rooms are furnished with cotton sheets and towels, feather pillows, and heated showers.
Amenities include a private balcony, fan, air conditioning, living room with television, dining room, swimming pool, and Wi-Fi.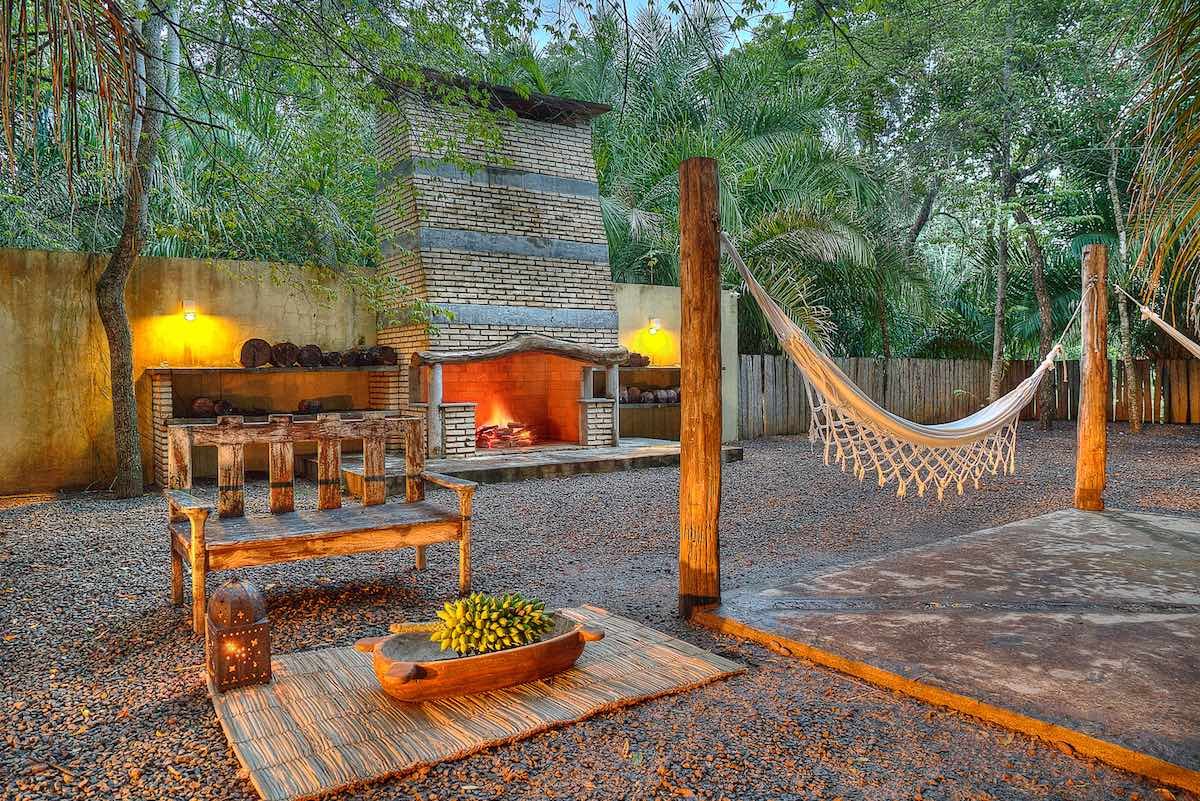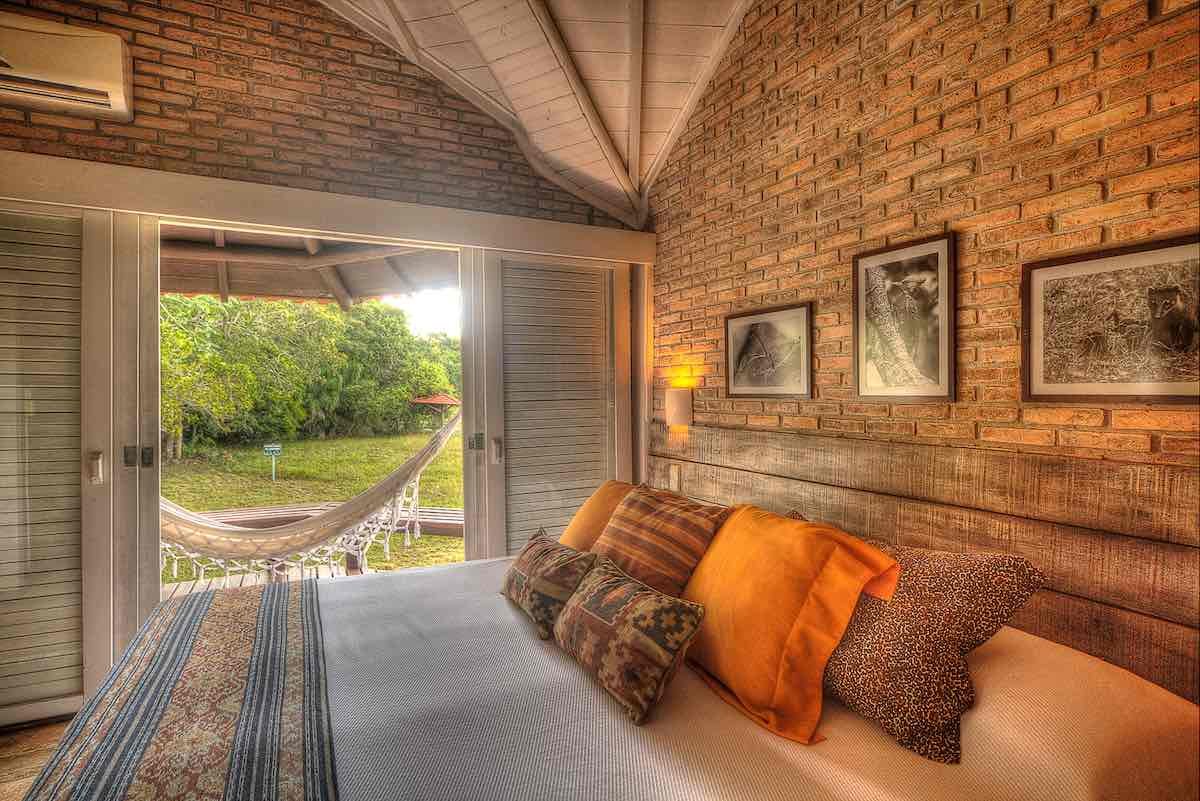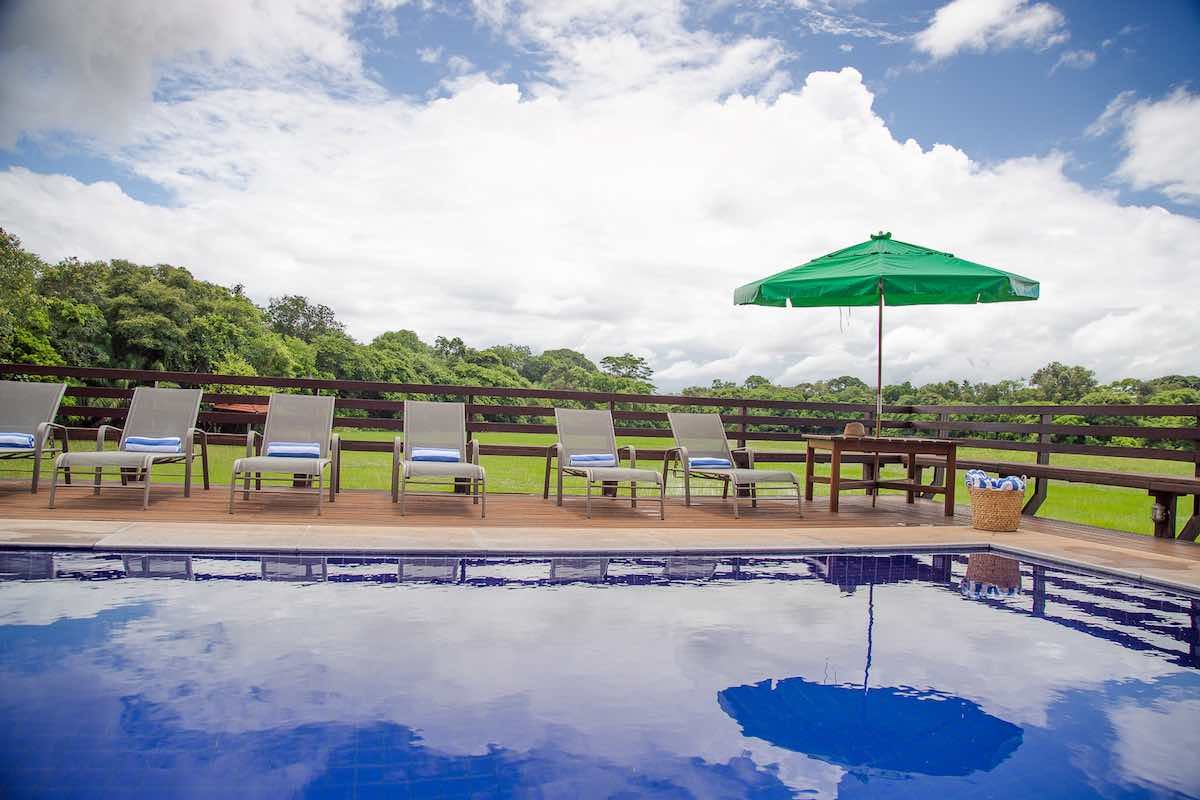 ---
Farm Headquarters
The Farm Headquarters consists of two houses: The Owner's House and the Old Farm House.
The Owner's House has 7 bedrooms and can accommodate up to 14 guests. The Old Farm House has 8 bedrooms and can accommodate up to 16 guests.
Both guest houses feature large dining areas, living rooms, televisions, swimming pools, air conditioning, balconies, and Wi-Fi.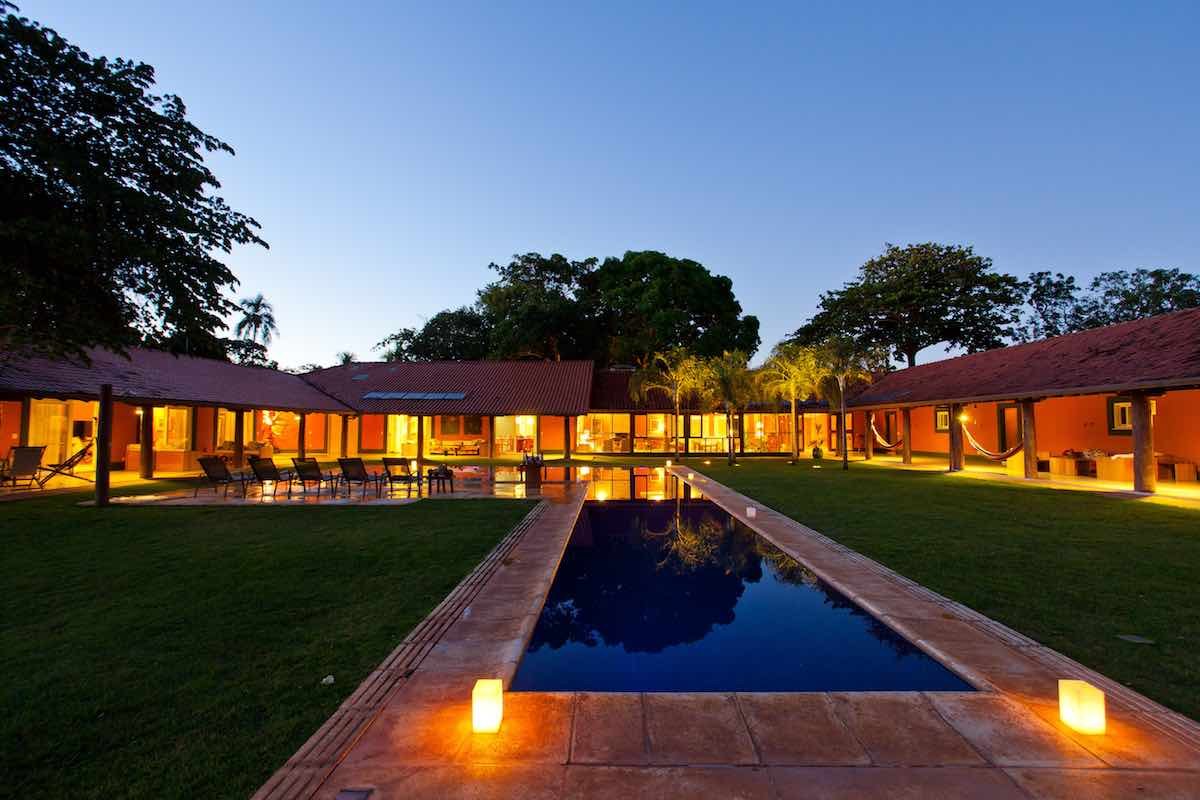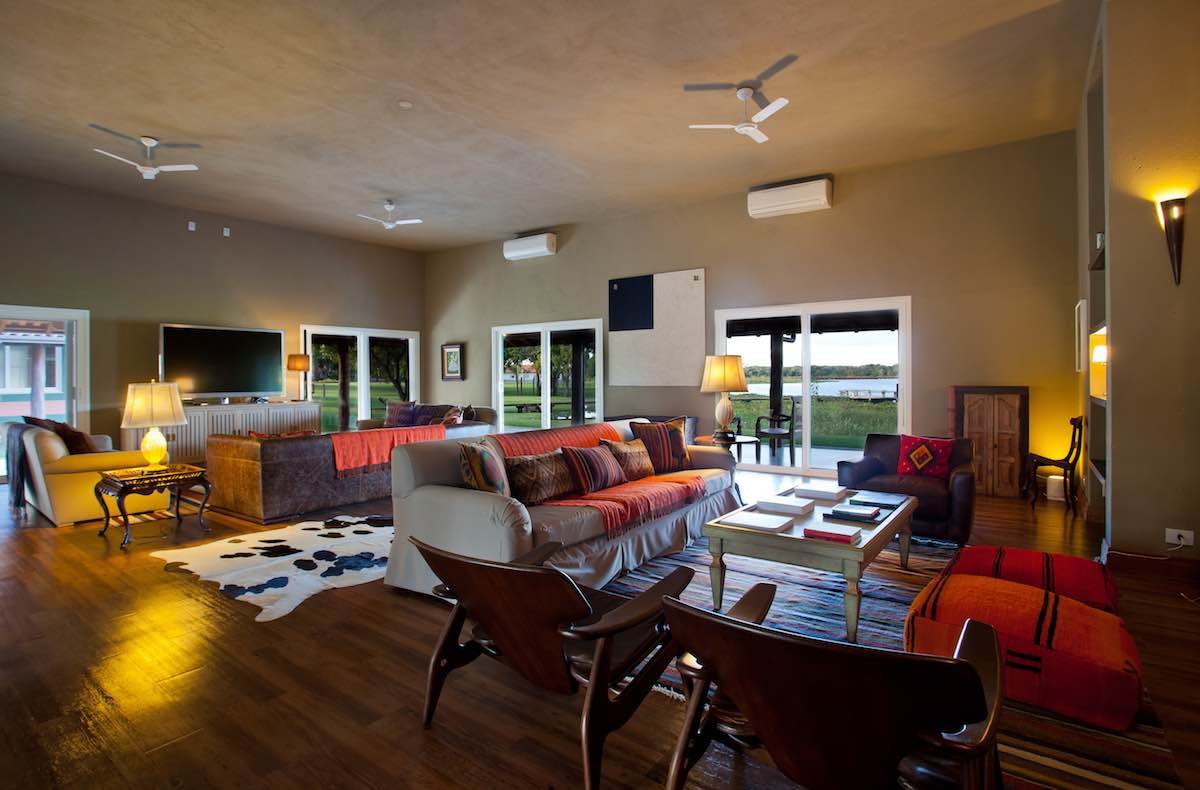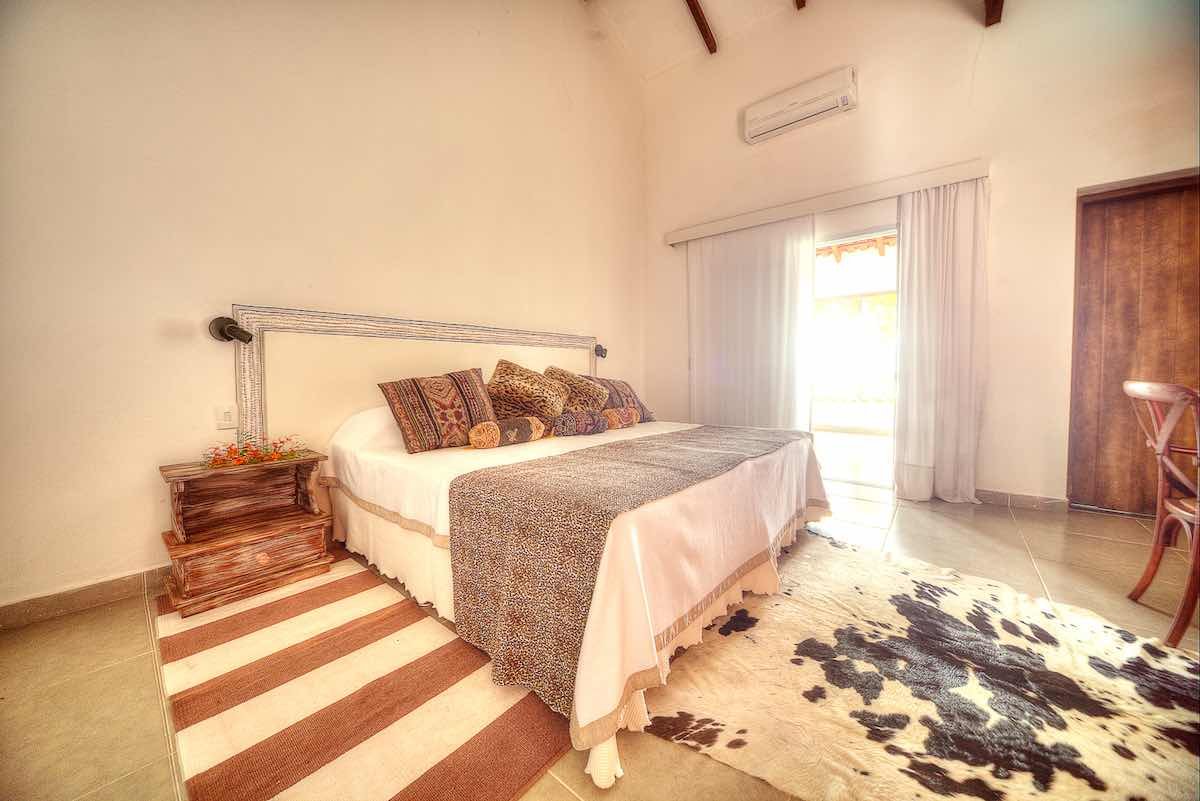 ---
Activities 
Activities at Caiman Lodge are usually all-day excursions and range from walking tours, to jaguar safaris and canoe trips.
Other highlights include biking, birdwatching tours, and Jeep Safaris.
Guests can also participate in some of Caiman's conservation projects like the Blue Macaw Project where they can spend a day with experienced biologists monitoring macaws, chicks and eggs.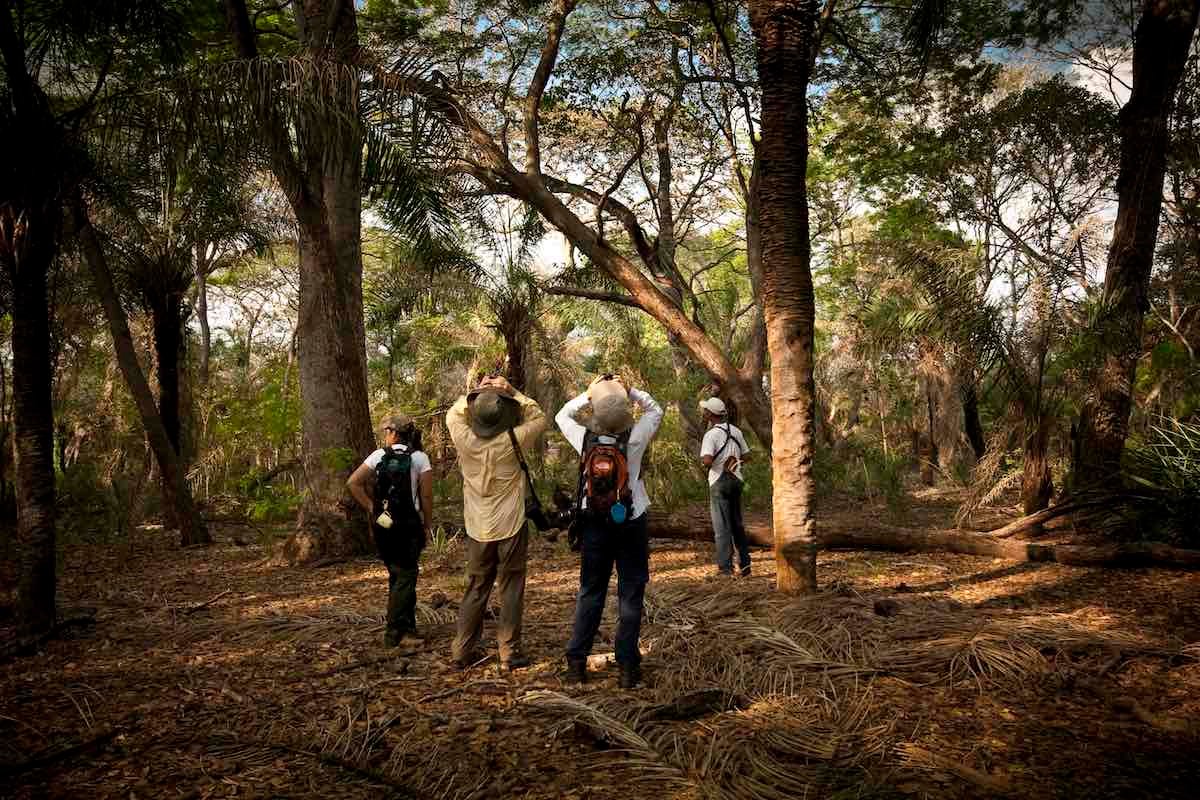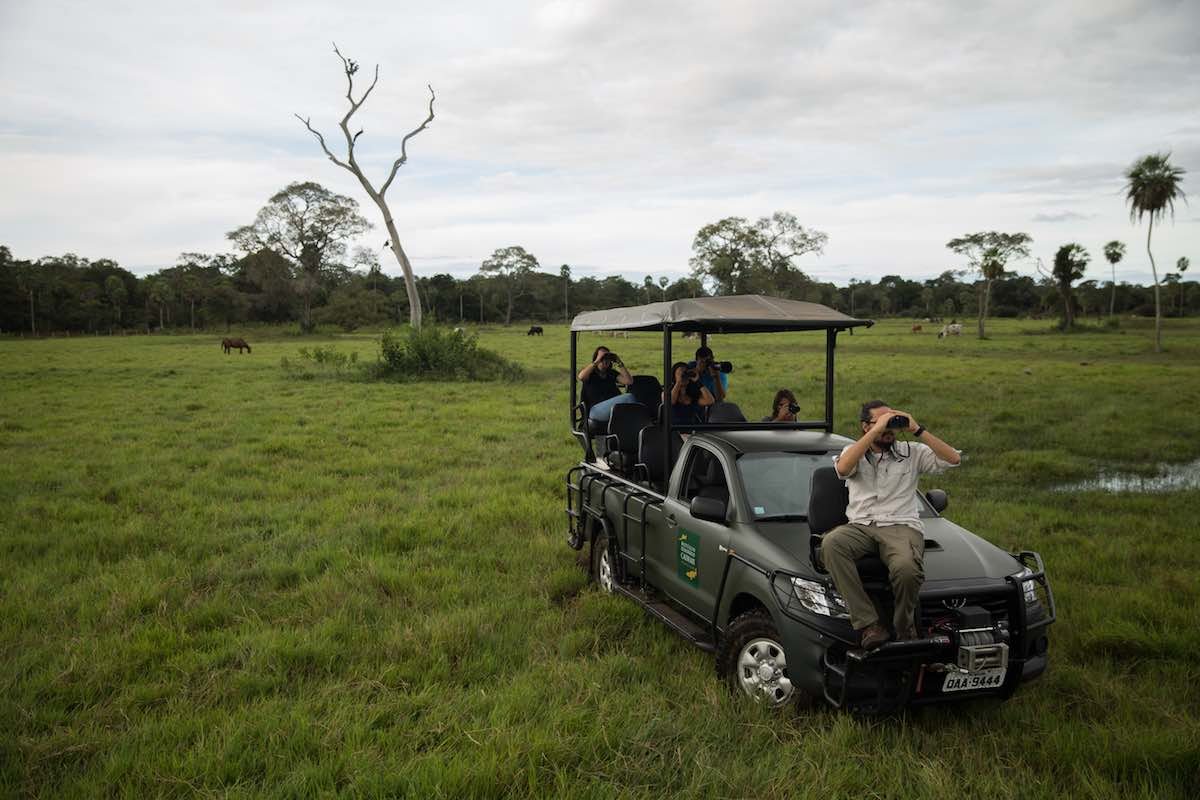 ARE YOU CONSIDERING A STAY AT CAIMAN LODGE? LANDED PROVIDES PERSONALIZED, CUSTOM TRAVEL WITHIN CENTRAL AMERICA, SOUTH AMERICA, AND THE ANTARCTIC. WE'LL CREATE A UNIQUE ITINERARY PLAN TAILORED TO YOUR INTERESTS AND DREAMS. EXPERIENCE THE TRIP OF A LIFETIME. SPEAK WITH ONE OF OUR EXPERT TRAVEL PLANNERS TODAY AT 801.582.2100.