Casa Palopo
Casa Palopo is a boutique hotel located in the town of Santa Catarina Palopó, on the northeastern shore of Lake Atitlan. The hotel was purchased by Claudia Bosch, a native Guatemalan, who fell in love with the property during a stay in 2010.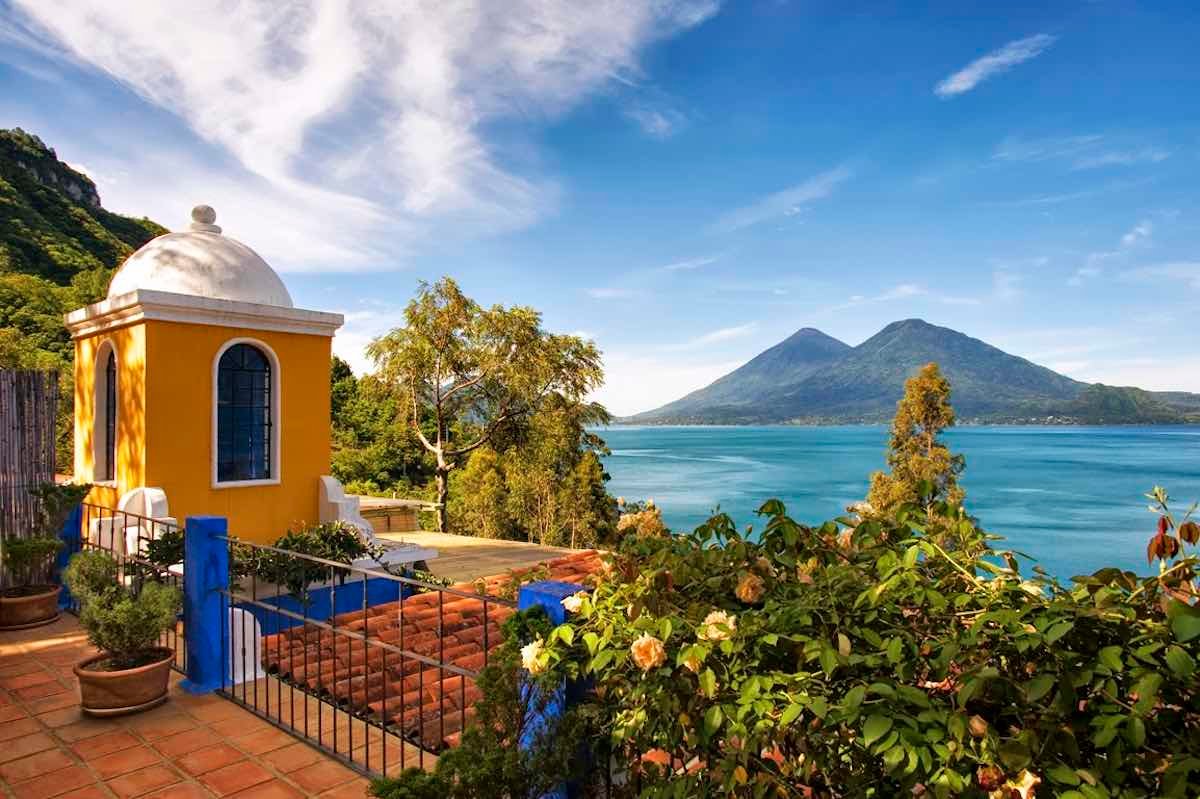 " />
Under her direction, Casa Palopo became the first Relais & Chateaux hotel in Guatemala. The setting here is unmistakably Guatemalan: these textiles, flavors, and views could be nowhere else.
On the sundeck, a row of loungers and day-beds face the lake and its volcanoes, alongside an infinity-edge swimming pool. The hotel's open-terrace restaurant, 6.8 Palopó, emphasizes the fresh and the local.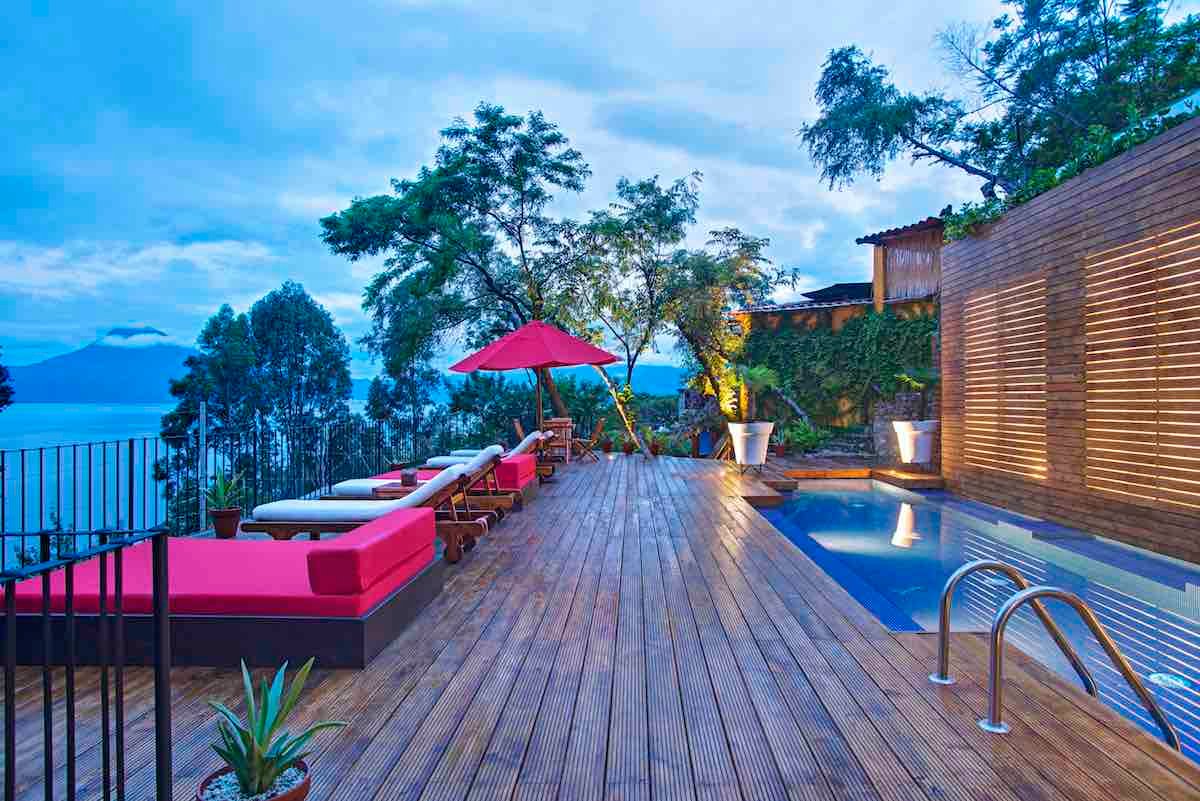 " />
Accommodations 
Casa Palopo's 15 richly colored guestrooms and suites feature original artwork, mahogany furnishings, and Italian linens.
Some upper category rooms add private terraces and lake Atitlan views. Each guest room is furnished with security box, mini-bar, and hairdryer.
---
Villa Palopo
This villa includes 3 rooms with four-poster beds. Private bathrooms and tubs overlooking the lake and separate showers. The rooms can be rented individually or rent the entire villa. If guests rent the entire villa, they have access to a heated infinity pool and hot tub, large room with fireplace, terraces, and kitchen with chef and butler.
---
Casa Palopo's master/superior suites and regular suites feature individually decorated rooms, king-size beds, private terraces and lake views.
Santa Catarina – Master Suite 
The Santa Catarina suite is 473 square feet and is equipped with a king-size bed, large terrace, sofa, sun beds and view of the lake. It is decorated with paintings by Guatemalan artists and has blue walls and fine furniture.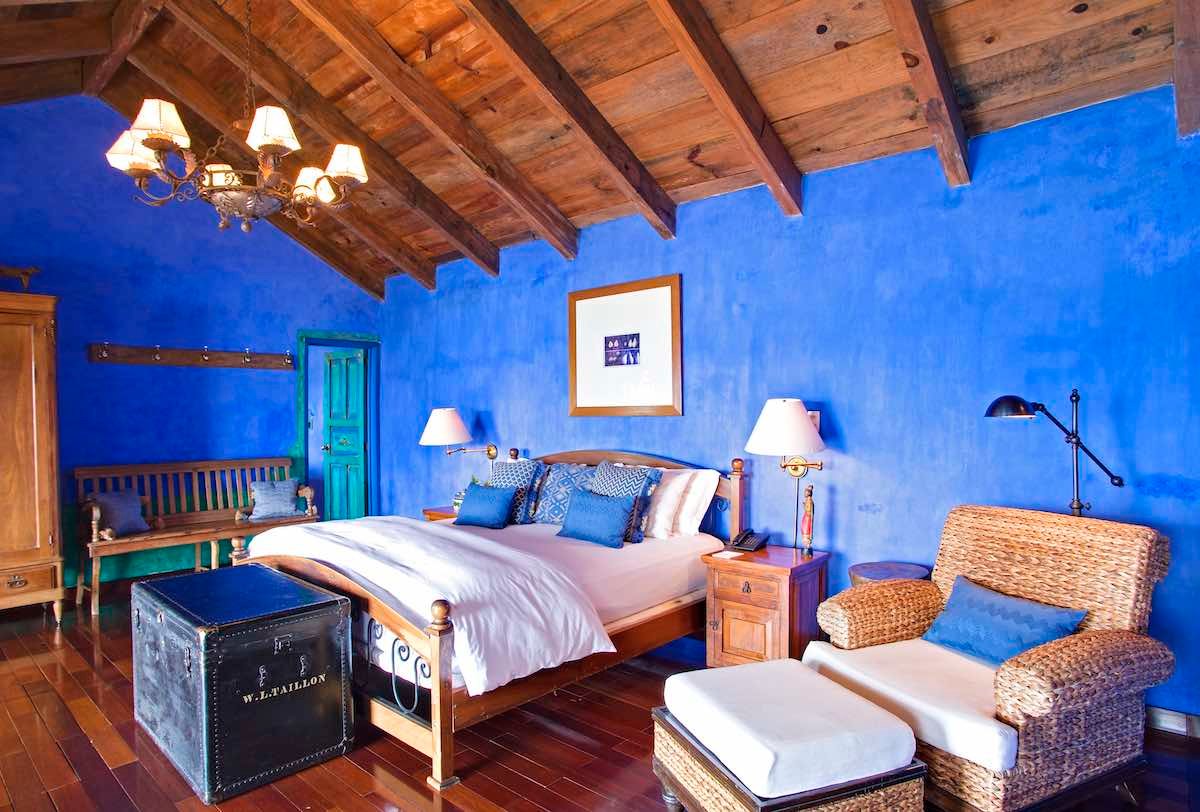 " />
---
Santa Clara Suite 
The Santa Clara suite is 516 square feet and is equipped with a king-sized bed, living room, sofas, and views of Lake Atitlan.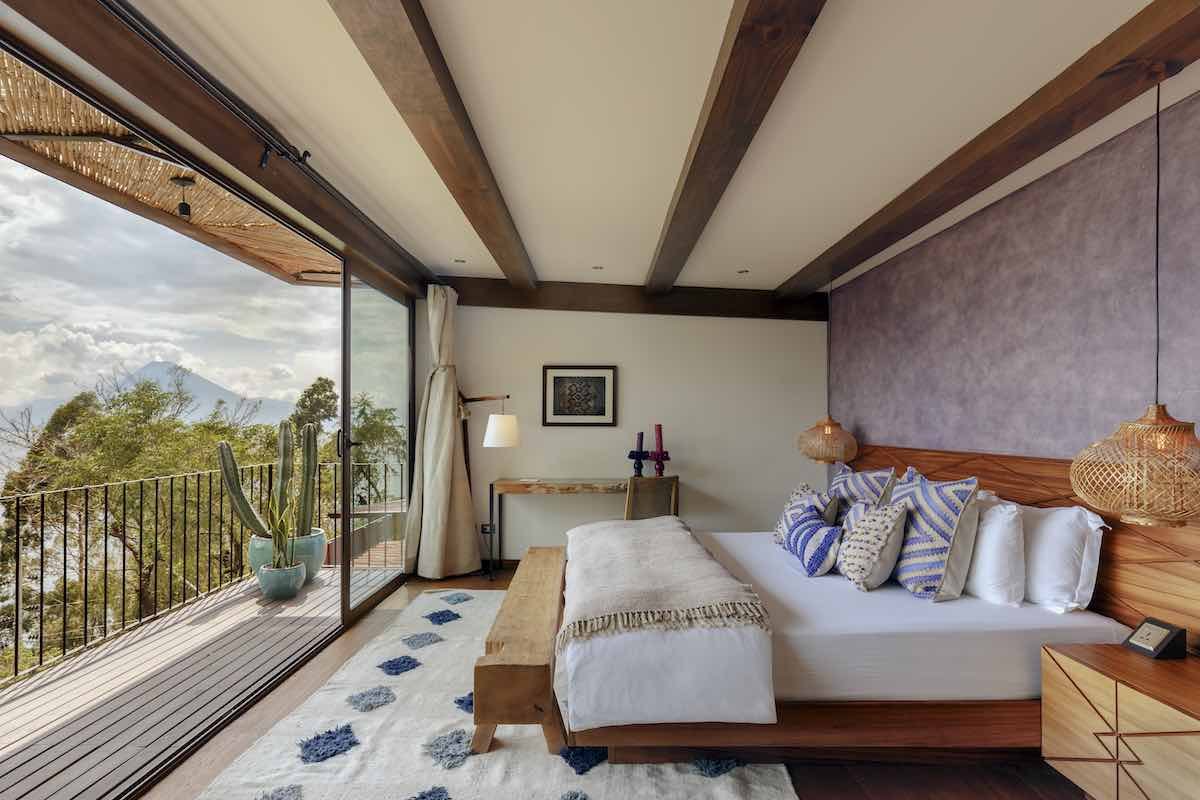 " />
---
San Francisco Superior Suite 
The San Francisco Superior Suite is 279 square feet and is equipped with a queen-size bed, yellow walls, and is surrounded by outdoor gardens.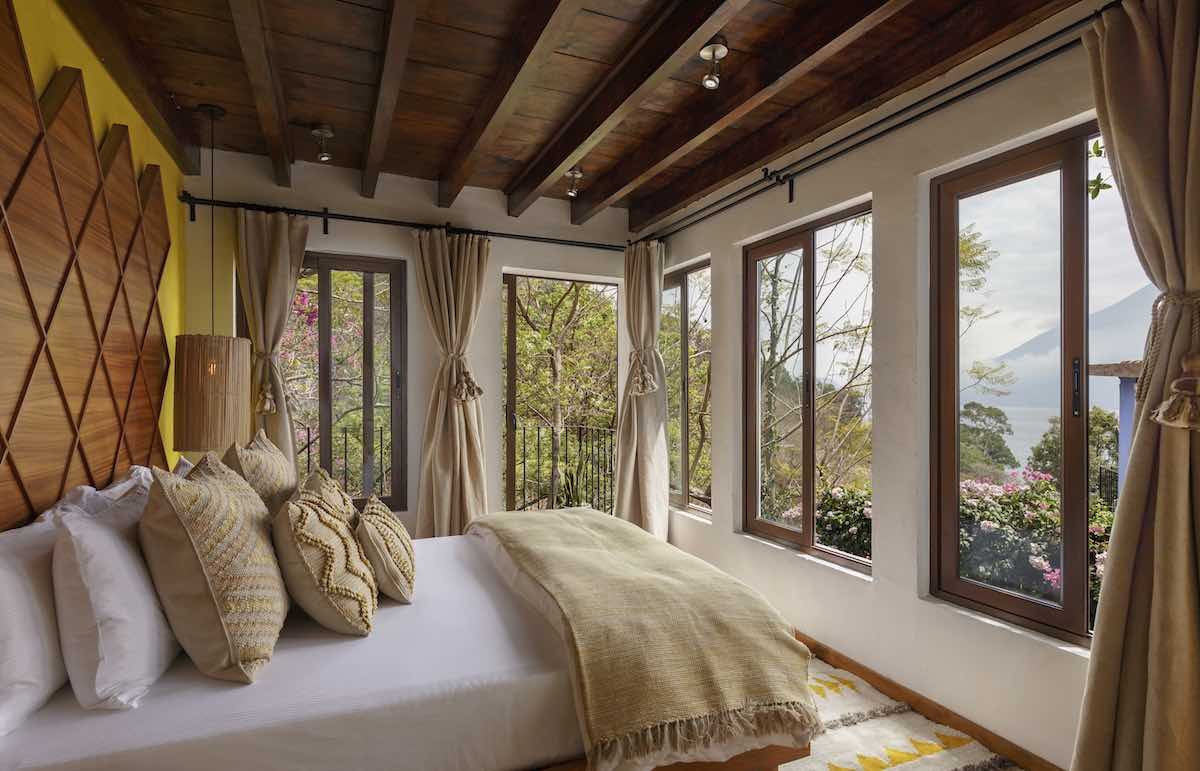 " />
---
Casa Palopo's Junior Suites feature pool or lake views, king-size beds, and terraces.
San Pedro Jr. Suite 
The San Pedro Junior Suite is 430 square feet and is located on the second floor. The room features orange and pink tones, pool views and a king-size bed.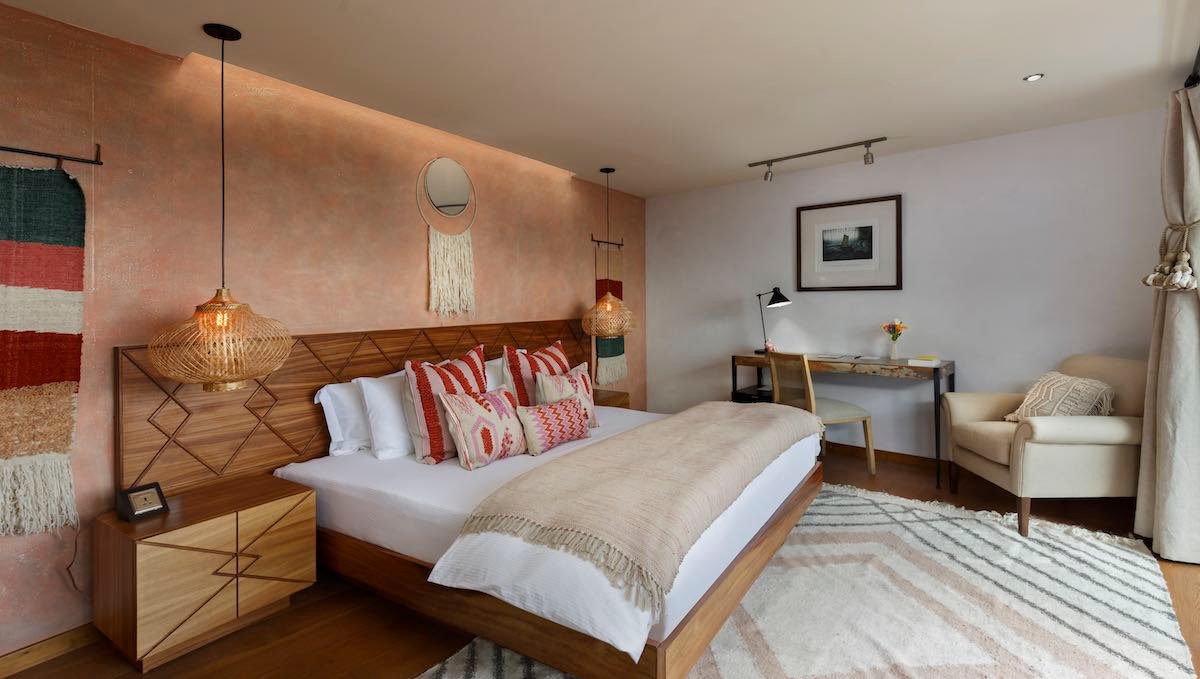 " />
---
Casa Palopo's Deluxe Suites are smaller and are ideal for couples or 2 friends and feature terraces or balconies.
San Marcos Deluxe Suite 
This suite is 161 square feet and is equipped with a king-sized bed, ideal for one couple. It is decorated with paintings and dark red walls and a bathroom with a lake view.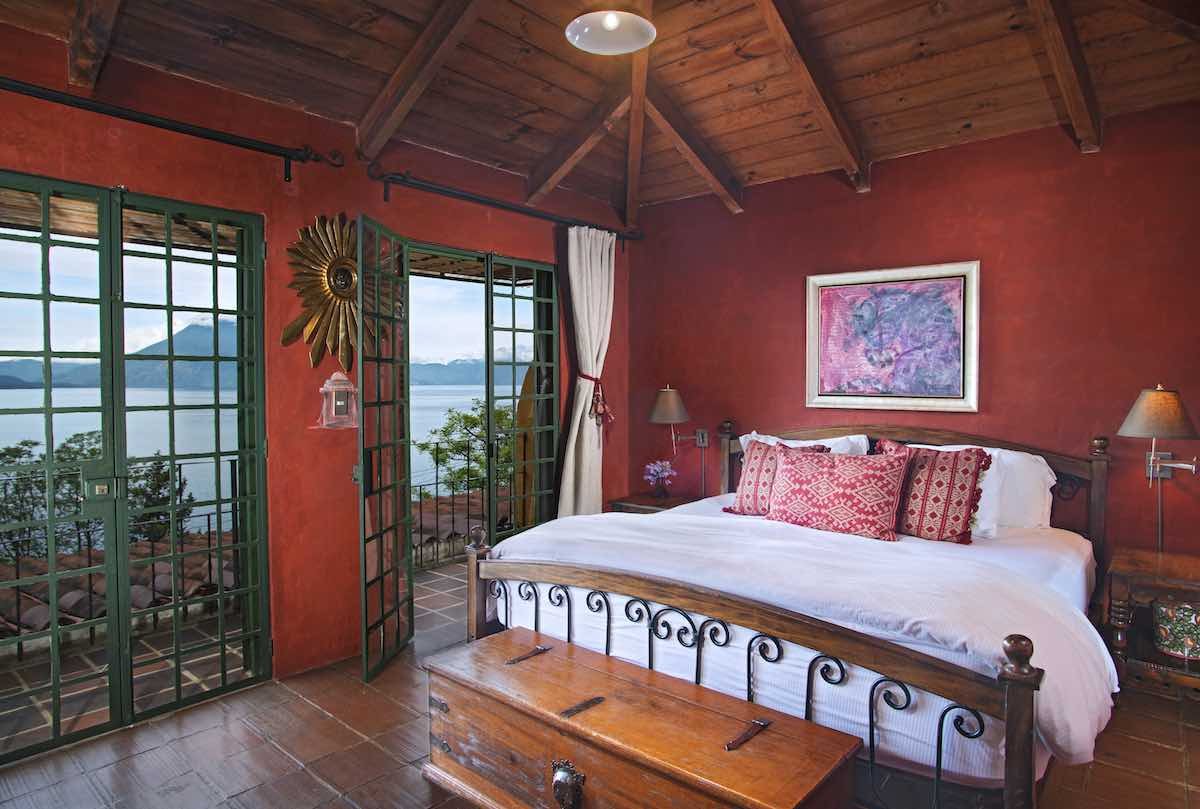 " />
Amenities 
Among the hotel's other amenities are an outdoor swimming pool facing Lake Atitlan, fireplace, massage room, library, bar, and gardens. Wi-Fi is available throughout the hotel.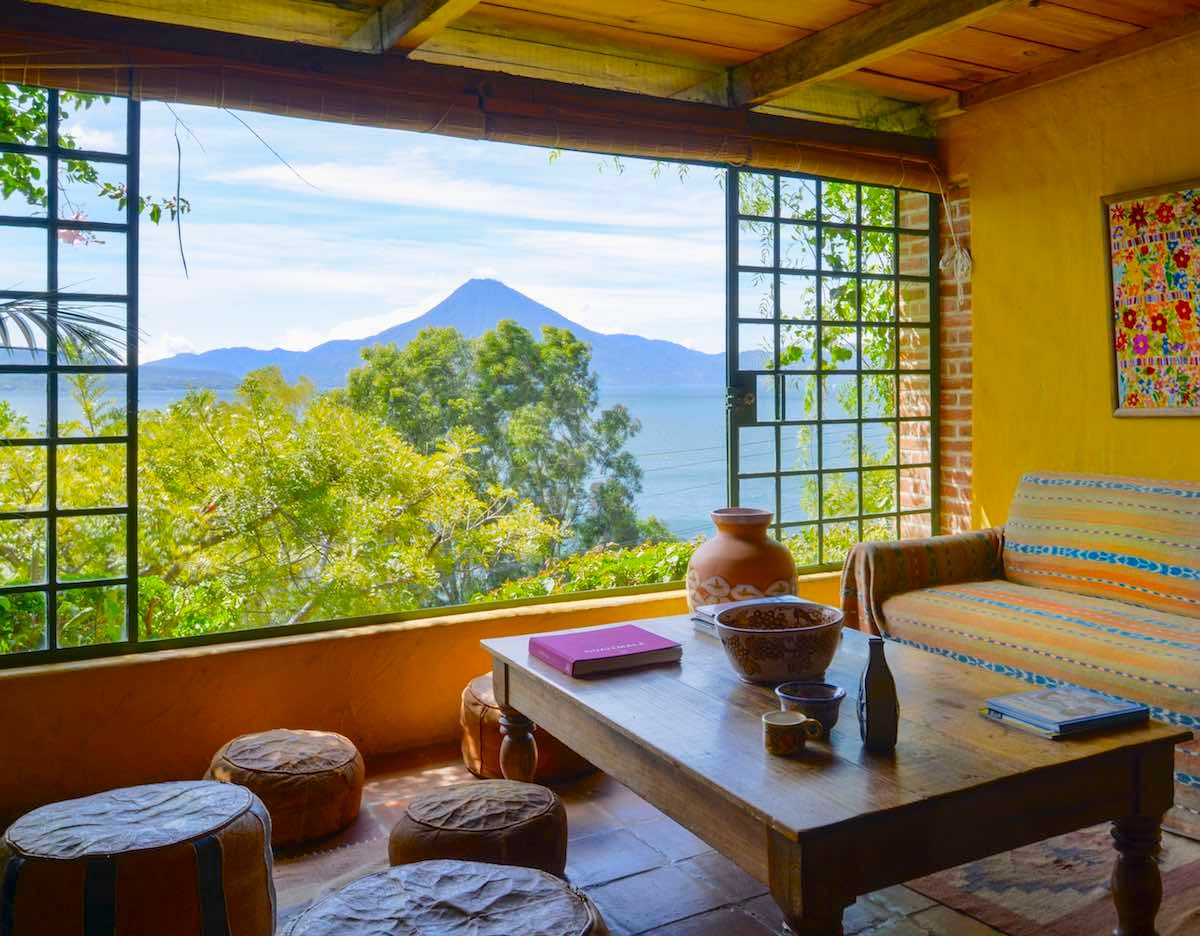 " />
Exploring Lake Atitlan
Casa Palopo is located on the shores of Lake Atitlan, which offers guests a wide variety of activities. Boat tours, volcano trekking, kayaking, and cruising along the lake are among the most popular adventures. Guests can even enjoy scenic helicopter tours throughout the area.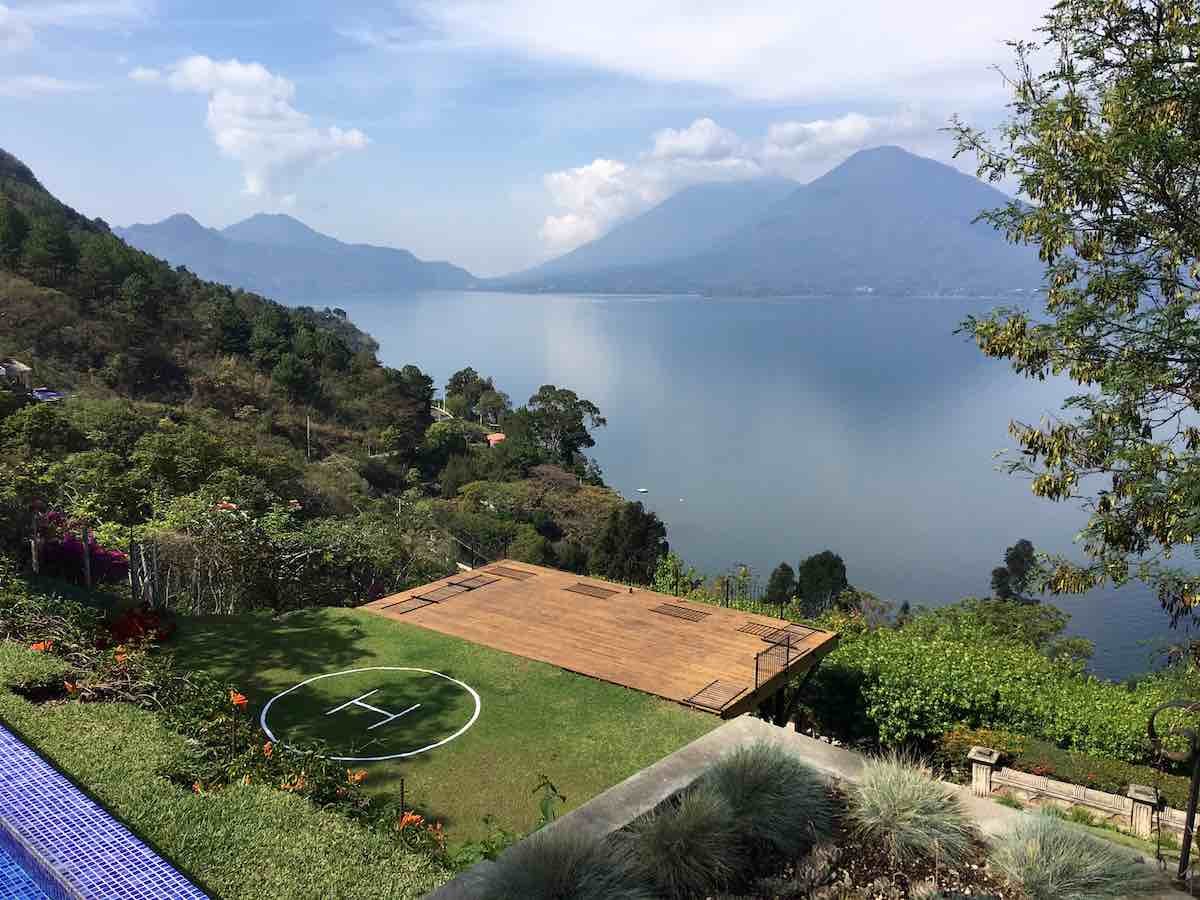 " />
ARE YOU CONSIDERING A STAY AT CASA PALOPO? LANDED PROVIDES PERSONALIZED, CUSTOM TRAVEL WITHIN CENTRAL AMERICA, SOUTH AMERICA, AND THE ANTARCTIC. WE'LL CREATE A UNIQUE ITINERARY PLAN TAILORED TO YOUR INTERESTS AND DREAMS. EXPERIENCE THE TRIP OF A LIFETIME. SPEAK WITH ONE OF OUR EXPERT TRAVEL PLANNERS TODAY AT 801.582.2100.