Atitlan Crater Lake
Lake Atitlan fills the remains of an enormous crater formed by four separate cycles of volcanic growth and collapse.
With sloping sides and a maximum depth of more than 1,000 feet deep, this crater lake measures eleven miles east to west and five north to south.
Three volcanoes loom to its south: Atitlan, Toliman, and San Pedro.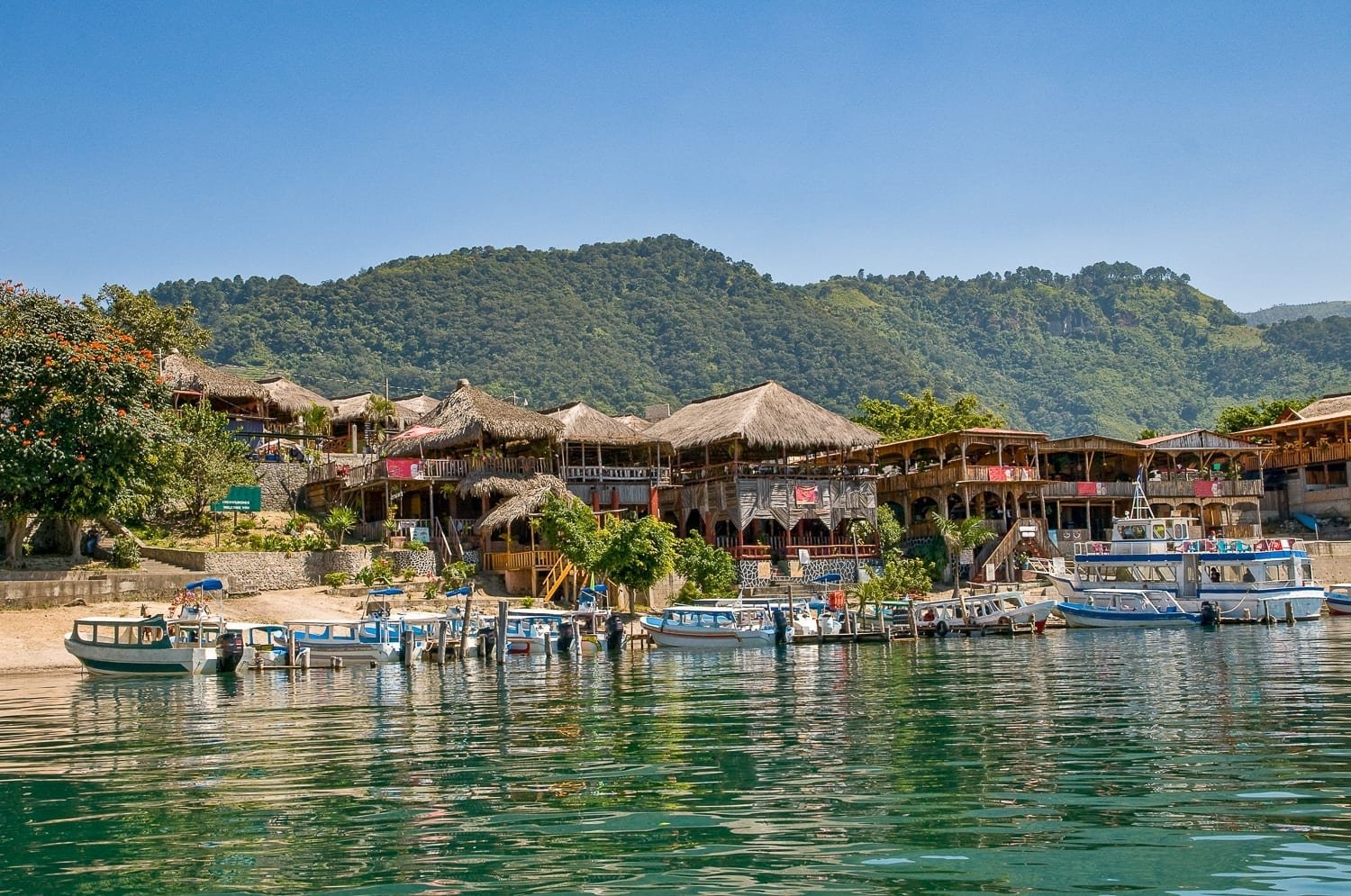 Atitlan, reaching 11,598 feet above sea level, is an active stratovolcano cloaked in cloud forest.
Maya villages & Local Markets
Beyond its clear blue depths and stunning volcanic vistas, Atitlan's greatest appeal is cultural.
More than a dozen Maya villages line the lakeshore.
Those on the northern rim are largely Kaqchiquel, while the southern towns are predominantly Tz'utujil.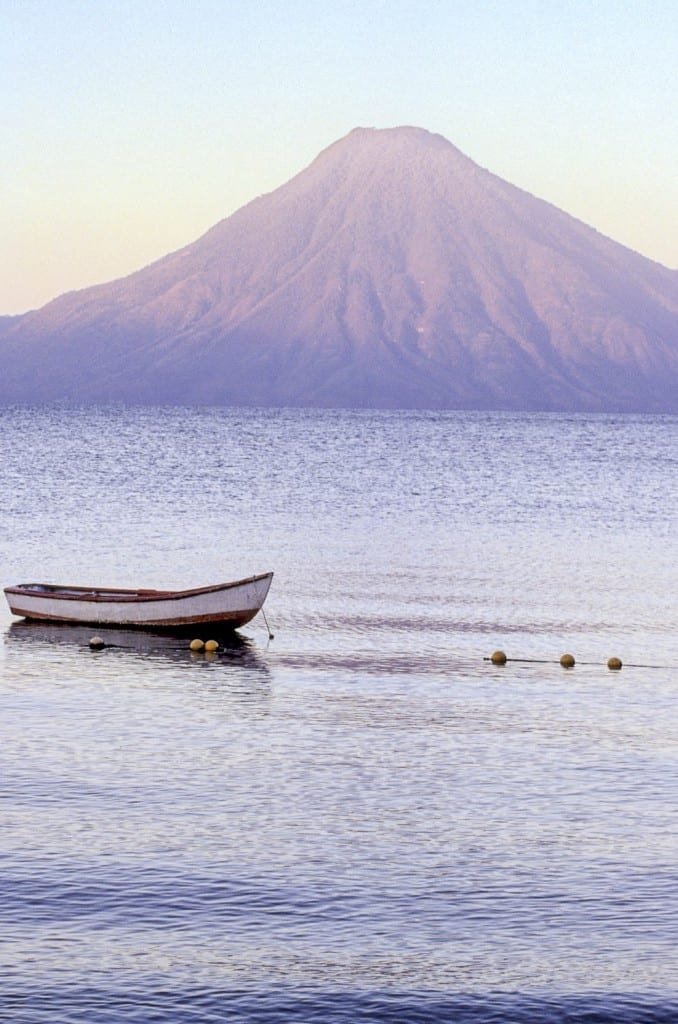 Solola
Each town exhibits its own colorful form of traje indigina (traditional clothing).
Weekly markets—offering flowers, vegetables, and hand-woven textiles—are held on different days in each village.
One of the more notable examples is held on Tuesdays and Fridays in Solola, a few miles north of the lake.
Santiago Atitlan
At Santiago Atitlan, visitors can enter the candlelit shrine of the Maya deity known by many names—Maximon, San Simon, and Rilaj Maam.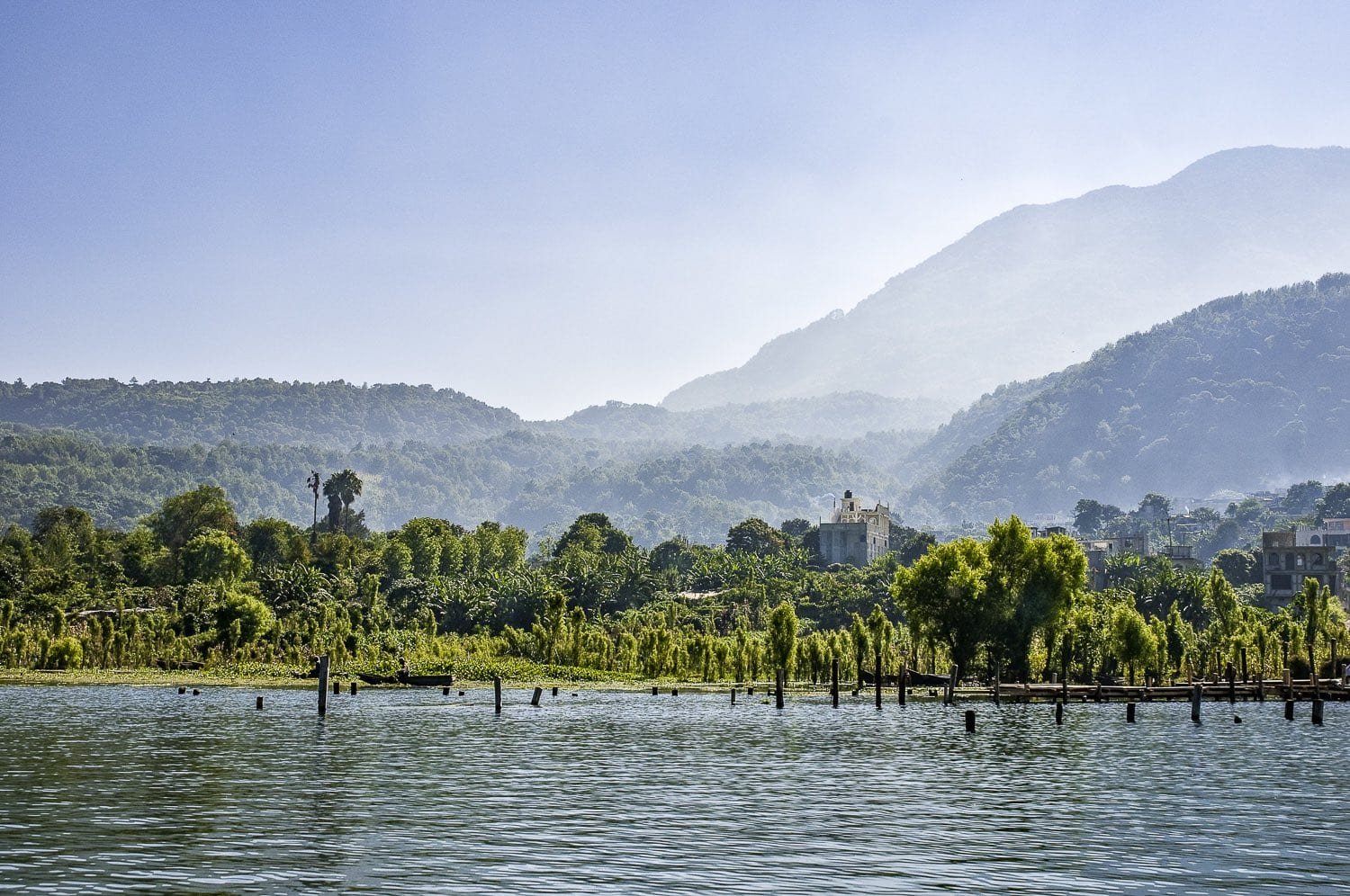 Each year, a different brotherhood or cofradia has the privilege of caring for Maximon's effigy, accepting offerings of alcohol and tobacco as tribute.
Santiago is also known for the Tz'utujil style of folk art that developed here.
Atitlan is located about 65 miles northwest of Antigua—a drive of approximately 2.5 hours.
LANDED can arrange private guides and vehicles, along with inside access visits to the Atitlan communities.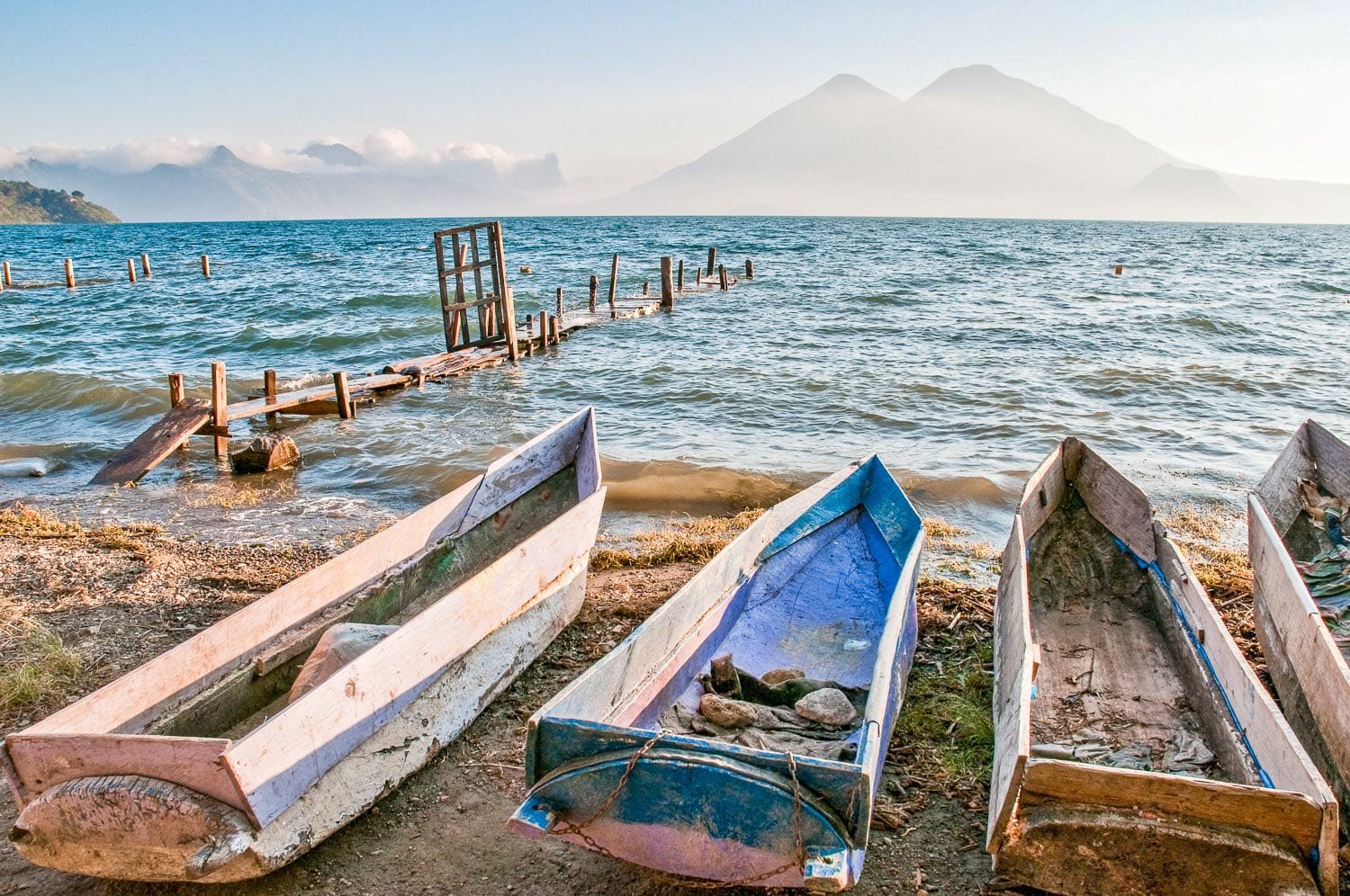 At LANDED, each travel request is personal. After all, you're trusting us with your most precious asset—free time with the people you care about. By getting to know you, we'll create the most memorable, most exceptional trip of your life. Call us today at 801.582.2100. Dream big. We've got you.
"Lake Como, it seems to me, touches on the limit of permissibly picturesque, but Atitlan is Como with additional embellishments of several immense volcanoes. It really is too much of a good thing."
Aldous Huxley
PERFECT

Could not have been more pleased.  This was the trip of a lifetime for our family.  Thank you!
GO WITH LANDED

If you're planning to travel, go with LANDED. You won't be disappointed.
AMAZING ADVENTURE

The whole rhythm of the trip was perfect, and leaving one place for the next worked perfectly. This trip definitely made me want to experience other great spots in South America.
TRIP OF A LIFETIME

The locations were amazing. Your on-the-ground team was fantastic–knowledgeable and accommodating. Beautifully organized.
ABSOLUTELY AMAZING

The best guide I've ever had anywhere in the world. Top notch talent.
GREAT SERVICE

You were a great help in planning–ensuring that I was staying at the right places and enjoying the type of activities we love–and the follow up was incredible.
YOU GOT TO KNOW US

Exactly the bonding and sharing experience we'd hoped for. The rhythm, variety, and tone was spot on. With effective listening skills, you built a good picture of what we wanted–more complicated than "just" luxury. The result was a great trip, one made just for us.
BEST EVER

Excellent attention to detail. You listened carefully, asked the right questions, and customized with just the right balance. Superb guides. We felt relaxed and pampered all the way. You'll plan our next trip.
FANTASTIC EXPERIENCE

Not a single thing on the itinerary that we would change.  The guides were knowledgeable, friendly, and prompt.  The hotels were beautiful, the food delicious and the pace of the activities was perfect for us.
DO IT!

In short, our trip was amazing. Thanks so much for your constant assistance and thorough planning.
PERFECT

The planning, service and execution of the trip was flawless – thank you!
EXCELLENT

LANDED was helpful and knowledgeable, making our trip a memorable one.  I will use your services in the future as I continue to explore Central & South America.
A VERY WELL ORGANIZED DREAM

Your patience with my questions and concerns during the planning stage was remarkable.
THANK YOU

You actually got to know us, which made it possible to know just what we like. You promised the best trip ever and you kept your promise.
ENTIRELY AMAZING

Your recommendations were well thought out. We thoroughly enjoyed our honeymoon. Thank you!
THE ULTIMATE GUIDE

LANDED is the ultimate. You helped us make the most out of a week's time.
DIDN'T MISS A THING

We zip-lined, rafted, sailed, and surfed. The contacts were professional and courteous. We don't want to be back at work. Thank you for all of the work you did to set up this trip.