Cruise The Strait of Magellan
From September to April, visitors can travel from Argentina to Chile via the Strait of Magellan—a critical natural passage between South America  and Tierra del Fuego, connecting the Atlantic and Southern Pacific oceans.
First navigated by Ferdinand Magellan in 1520, this remained the primary route around South America, until the completion of the Panama Canal in 1914.
These fjords and channels are known for their natural beauty and calm waters, with the strait often being compared to Alaska's Inside Passage.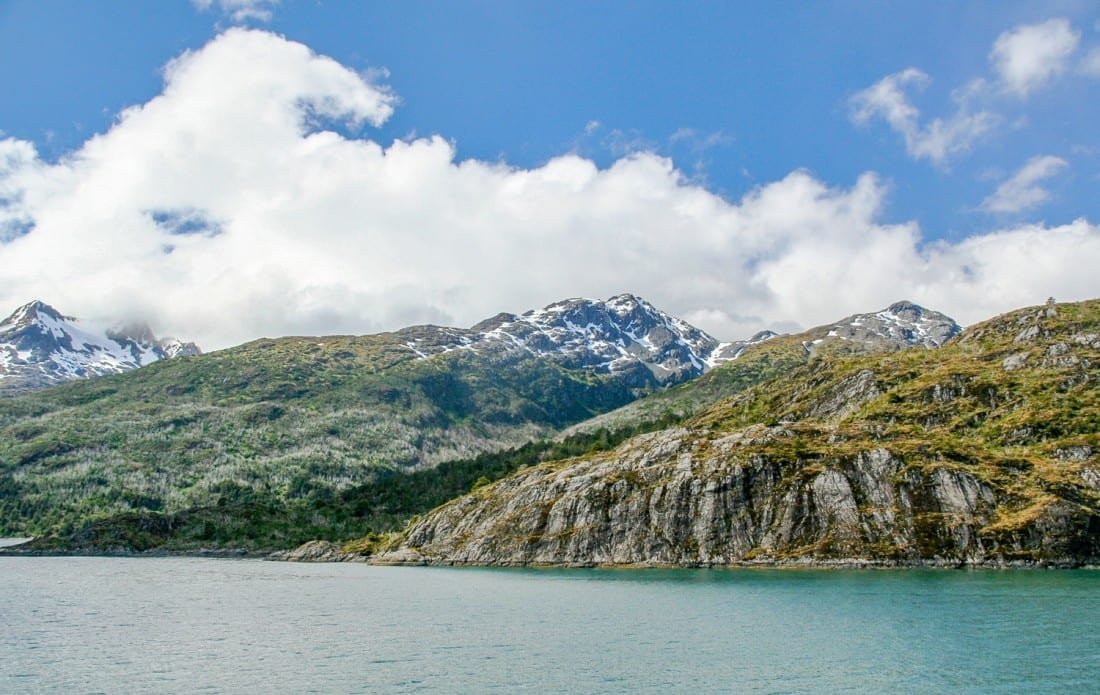 Along the route, high glaciers flow to the sea from steep snow-capped peaks. Protected bays teem with elephant seals, Humpback whales, and Magellanic penguins.
Cruise ships depart from Ushuaia, Argentina, traveling west to Punta Arenas, Chile (or vice versa).
These three-night cruises offer guided excursions to:
Glaciers
Forests
Wildlife Colonies
Historic Sites
A sample itinerary of the M/V Stella Australis cruise ship (launched in 2010) is shown below:
Day 1: Departure from Ushuaia, Argentina
Check in at the dock in Ushuaia from 9:00PM to 5:00PM, with boarding at approximately 5:00PM. This is a full board cruise package, with all meals, most drinks, and excursions included.
Once aboard, the Captain and crew host a welcome cocktail reception. Immediately afterward, the ship departs.
This voyage passes through the Beagle Channel and Strait of Magellan, arriving in Punta Arenas, Chile.
Dinner is served aboard the ship.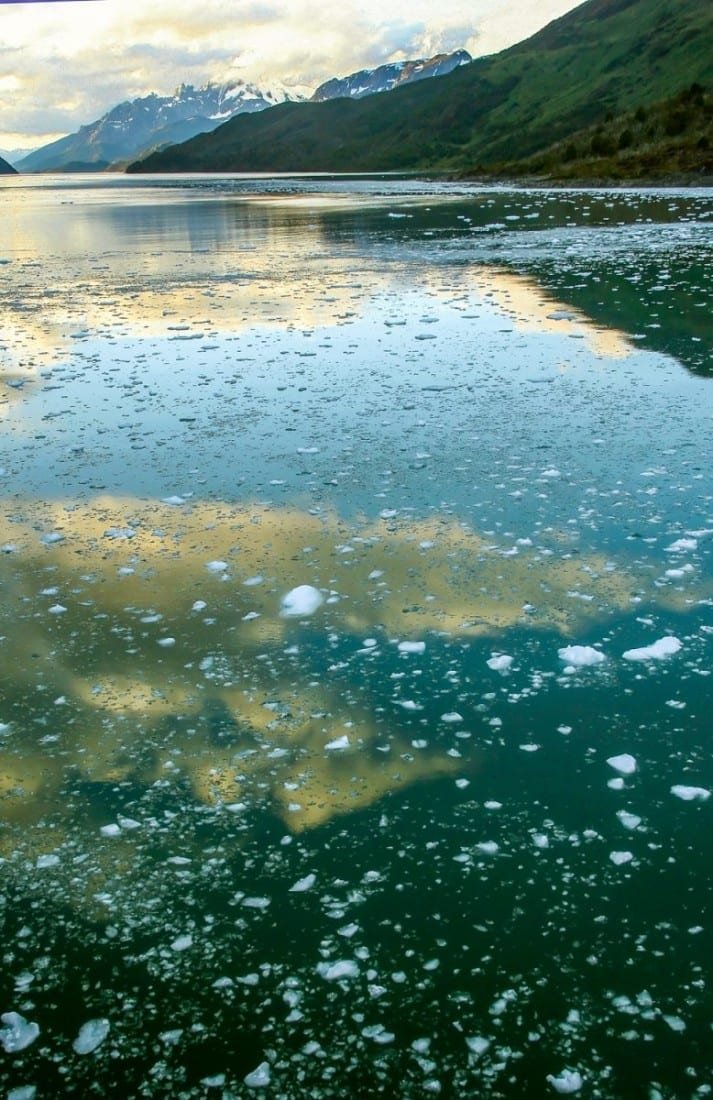 Day 2: Cape Horn – Wulaia Bay
The ship sails through the Beagle and Murray channels to reach and disembark in the Tierra del Fuego archipelago's Cape Horn National Park (weather permitting).
Cape Horn, on Hornos Island, is a sheer, 1,394-foot high rocky promontory that marks the junction of the Pacific and Atlantic oceans.
The park was declared a World Biosphere Reserve by UNESCO in June 2005. In the afternoon, disembark at historic Wulaia Bay.
Wulaia Bay was once the site of one of the region's largest aboriginal settlements.
Cape Horn is renowned for the beauty of its vegetation and geography.
Your Cape Horn hike will pass through a Magellanic forest of Lengas, Coigües, Canelos, ferns and other native vegetation, eventually reaching a lookout point.
Day 3: Piloto & Nena Glaciers
In the morning, you'll sail through the haunting Brecknock and Ocasion channels, reaching Cockburn Channel by afternoon.
After lunch, arrive at Chico Sound before disembarking in Zodiac boats to explore Alakaluf Fjord; viewing its beautiful waterfalls and the Piloto and Nena glaciers from the sea.
This is a great opportunity to learn about the formation of glaciers and their influence on the geography of the region's channels.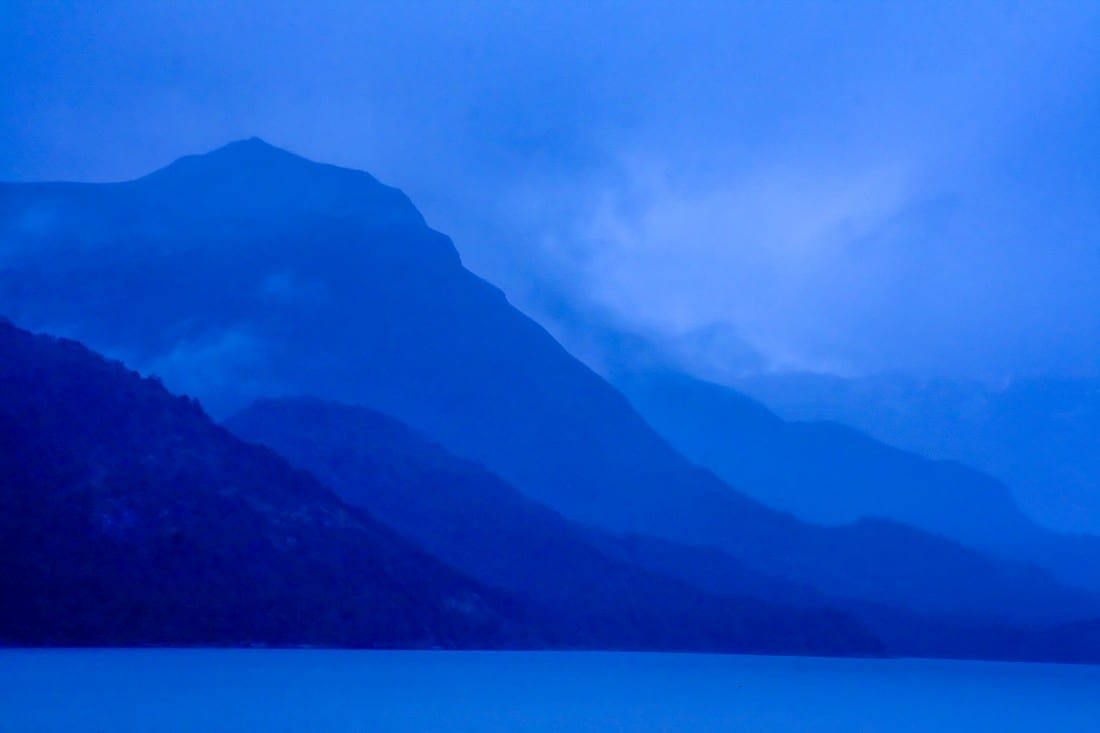 Day 4: Magdalena Island and Arrival in Punta Arenas
In the early morning, head ashore on Magdalena Island. Located in the heart of the Strait of Magellan, Magdalena was an essential source of supplies for navigators and explorers in past times.
Magdalena island is inhabited by an immense colony of Magellanic Penguins. This Magellanic colony can be observed during the walk to the lighthouse, built to guide ships on their way through the strait.
In September and April, this excursion to Magdalena Island is replaced by a Zodiac boat ride to Marta Island, where sea lions can be observed.
The cruise concludes upon arrival in Punta Arenas (with disembarkation at approximately 11:30 AM).
Upon arrival in Chile, most travelers fly to Santiago or the Chilean Lake District. Extensions to the Torres del Paine National Park can also be arranged.
LANDED organizes Strait of Magellan Cruises, Patagonia Excursions, luxury accommodation, charter transportation, and tours with expert guides. Speak with a travel planner today at 801.582.2100. We'll take care of the details.
"I should like to spend the whole of my life traveling abroad if I could anywhere borrow another life to spend afterward at home."
William Hazlitt
GO WITH LANDED.

Could not have been more pleased.  This was the trip of a lifetime for our family.  Thank you!
IF YOU LIKE TO TRAVEL.

What an amazing adventure we have had.  Many thanks to you for putting it together. The whole rhythm of the trip was perfect, and leaving one place for the next worked perfectly. This trip definitely made me want to experience other great spots in South America as the people have been wonderful and the places incredible. Wish we had a month to really explore.  Everybody in the family had a great life experience. Thanks again!
DO IT.

One of our best trips ever, made excellent by LANDED's attention to detail. When planning the trip our travel planner listened to us carefully, asked the right questions, and customized the trip to have just the right balance of adventure and city sights for us. The guides, drivers, and "handlers" were superb. The hotels were top notch. We felt relaxed and pampered all the way. Will definitely look to LANDED to plan our next trip to South America.
Absolutely amazing. Thanks again John. Carlos was the best guide I've ever had anywhere in the world. Top notch talent.
We returned yesterday from our trip and I wanted to let you know that it was absolutely amazing!  There is not a single thing on the itinerary that we would change.  The guides were knowledgeable, friendly, and prompt.  The hotels were beautiful, the food delicious and the pace of the activities was perfect for us. Thank you so much for making our trip such a fantastic experience.
In short, our trip was amazing, and, as we had hoped, the Inca civilization was fascinating to us. Thanks so much for your constant assistance and thorough planning.
The planning, service and execution of the trip was flawless – thank you for making it perfect!
LANDED's services were excellent. You were helpful and knowledgeable, making our trip a memorable one.  I will use your services in the future as I continue to explore Central & South America.
It was like being in a very well organized dream. Your patience with my questions and concerns during the planning stage was remarkable.
I've never had such great service from a tour operator. Not only were you a great help on the planning-insuring that I was staying at the right places and enjoying the type of activities we love-but the follow up was incredible. Your team checked in with us several times during the trip to confirm that everything was going well, and that the guides you assigned were satisfying us. It's one thing to get a "thank you card" or a "hope your trip was great" note after you're back, but to insure that it's going well during the trip is a welcome first! I look forward to working with you again on a another trip.
You actually got to know us, which made it possible to know just what we like. You promised the best trip ever and you kept your promise.
The entire trip was amazing. Both the hotel & restaurant recommendations were well thought out and helped us thoroughly enjoy our honeymoon.
LANDED is like the ultimate virtual guide, suggesting the high points and helping us get the most out of a week's time.
We had a great time, and didn't miss anything. We zip-lined, rafted, sailed and surfed. The contacts and drivers were professional and courteous. We don't want to be back at work. Thank you for all of the work you did to set up this trip.