Iguazu Falls
Argentina's northeast extends into a subtropical forest region–a vast river basin spilling over into Paraguay and Brazil.
In 1934, Argentina protected 190 square miles of this precious ecosystem by creating Iguazu National Park.
Neighboring sanctuaries and reserves extend the protected territory, creating wildlife corridors in the Atlantic Rainforest.
A twin park, Iguacu National Park, protects the Brazilian side of the Iguazu River.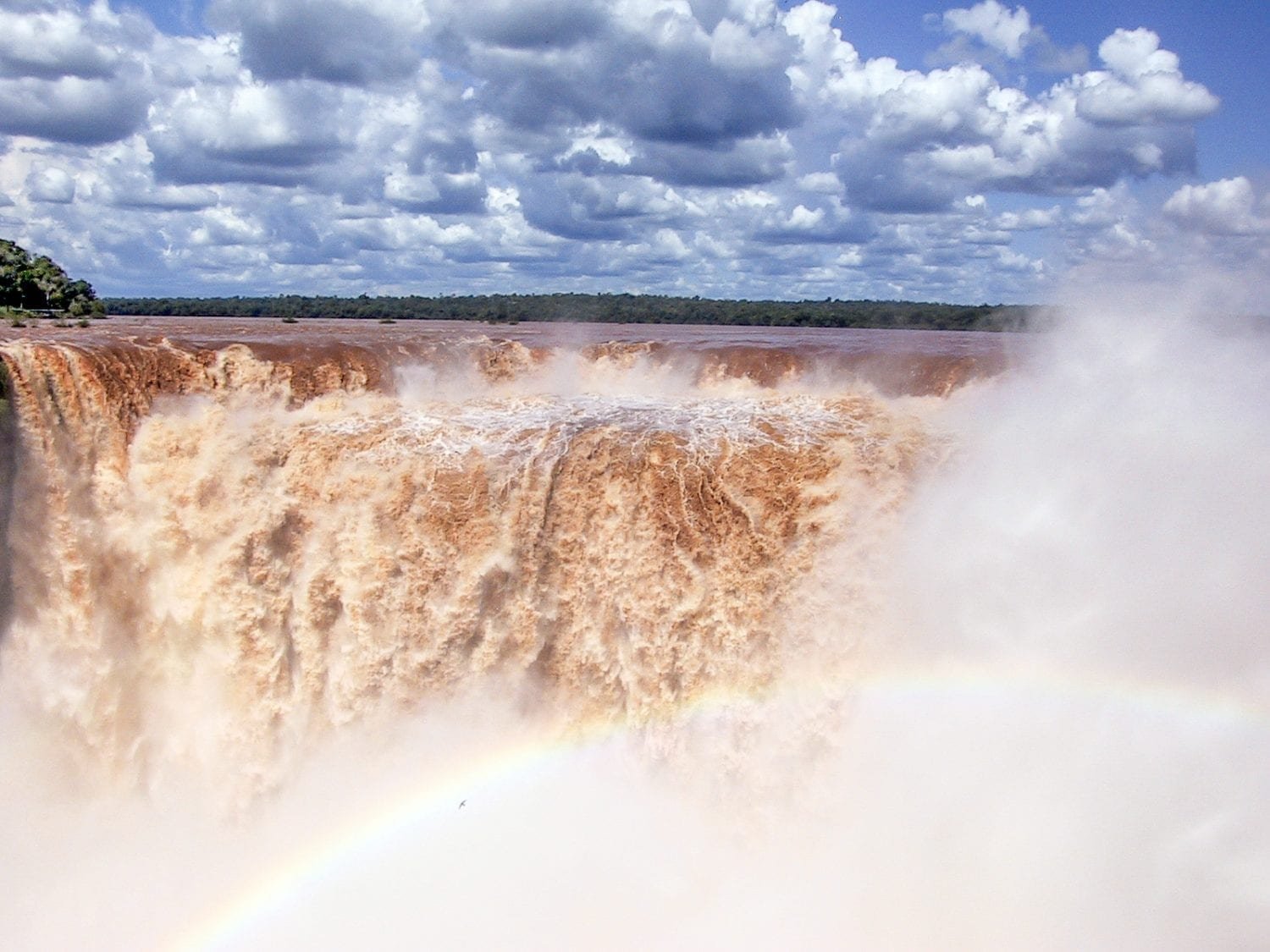 Each park offers a contrasting view of the main attraction: breathtaking Iguazu Falls.
The name Iguazu (alternately rendered Iguacu or Iguassu) is a Guaraní word, translating to "Big Water."
Indeed, these are the largest falls in the world in terms of volume.
Depending on the season and water flow, Iguazu has as many as 275 distinct cascades within its two-mile wide, horseshoe-shaped curve.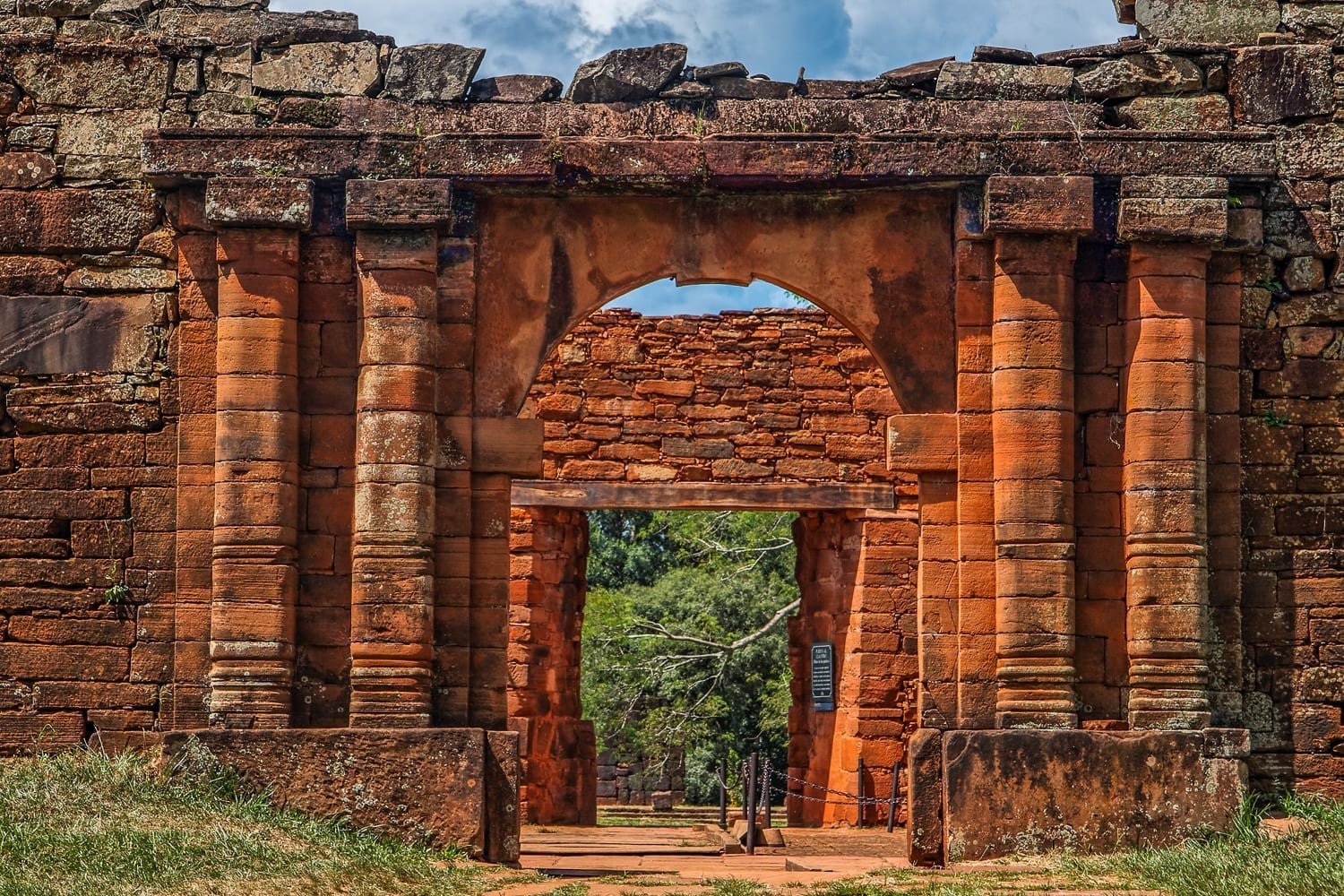 The most spectacular section of falls, best seen from the Argentine side, is known as La Garganta del Diablo, or "The Devil's Throat."
There, the Iguazú River crashes 240 feet to its lower course.
Words fail to describe this sight. It's like watching a massive lake tumble continuously over a cliff.
Zodiac Boats
The falls can also be experienced from the water; both the Argentine and Brazilian sides offer zodiac boat trips on the lower section of the Iguazu River. 
These speedboats cruise upriver, jumping rapids and maneuvering under the spray of some of the smaller falls.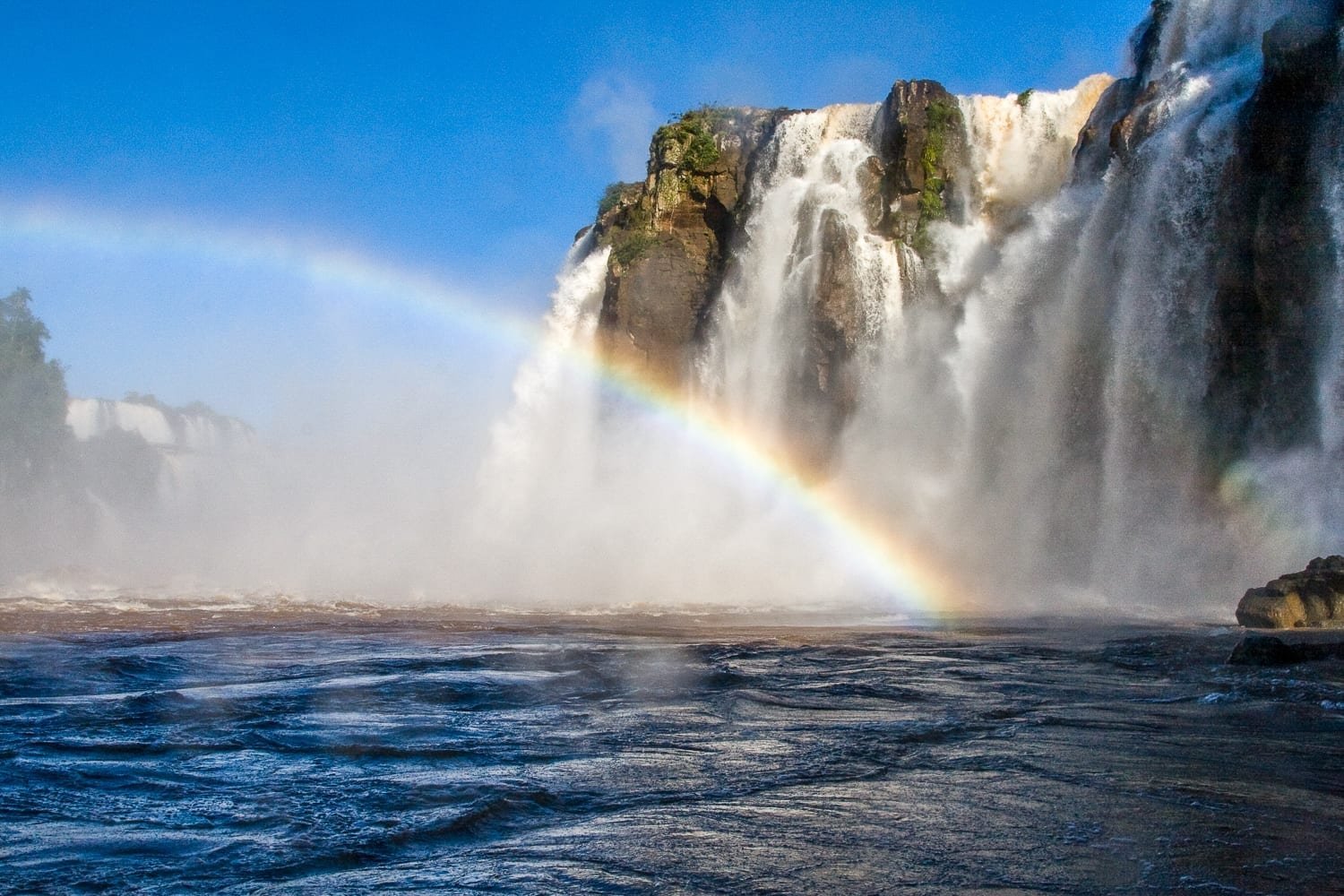 Photos and video cannot adequately capture the magic.
Even while witnessing it in person, it's hard to process. The mist created by the plummeting deluge creates huge rainbows.
Swifts soar through these clouds to their cliffside nests.
A system of elevated walkways and trails allows visitors to view the falls from above and below.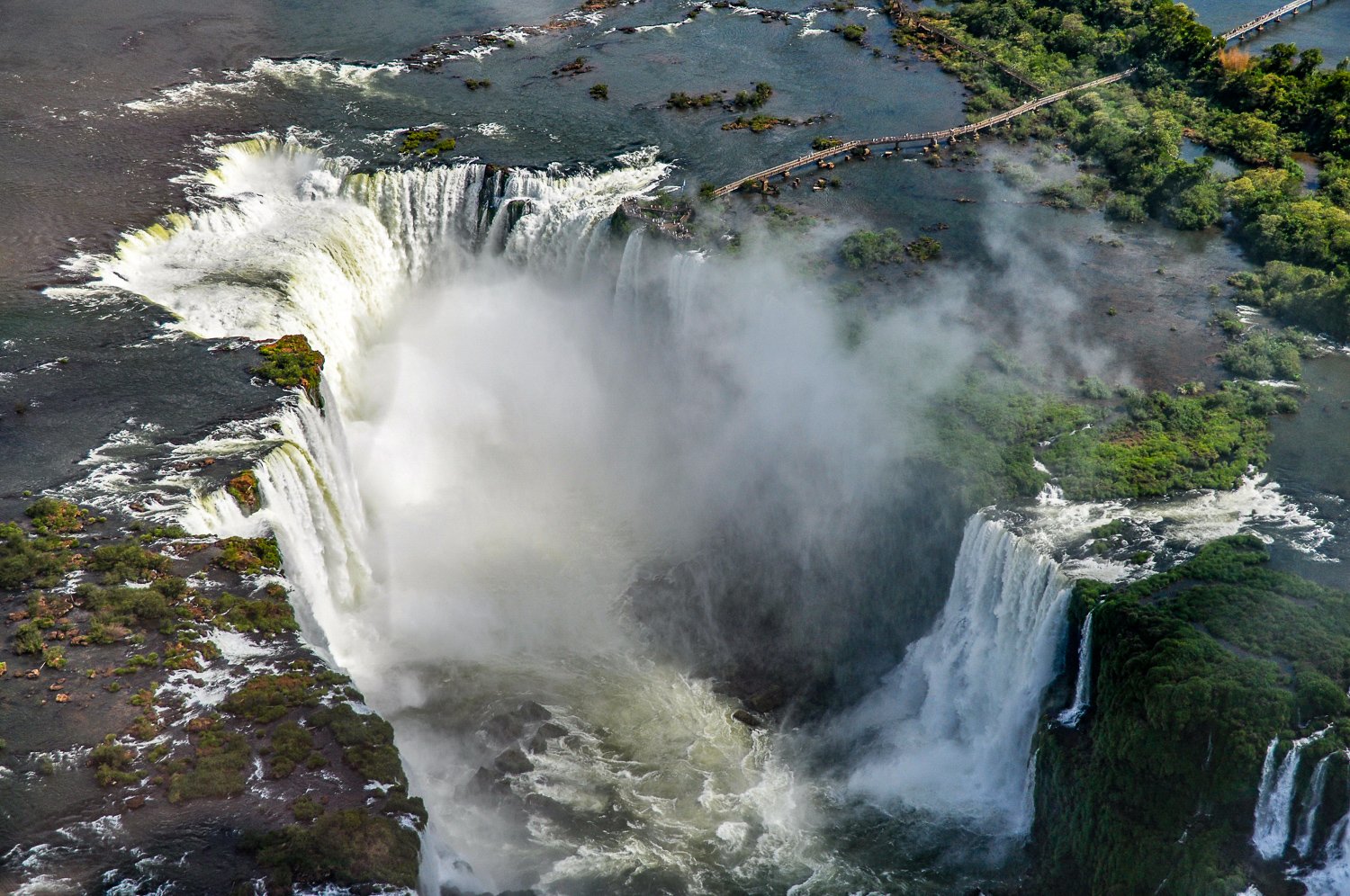 Birding & Hiking
Iguazu National Park is home to over 430 bird and 70 mammalian species, some of which can be seen from the forest trails and walkways surrounding the falls.
South of Iguazu Falls lies the sandstone remnants of Jesuit missions, responsible for shaping northern Argentina for more than a century.
The Jesuit's conversion efforts among indigenous populations drew the ire of slave traders and government officials.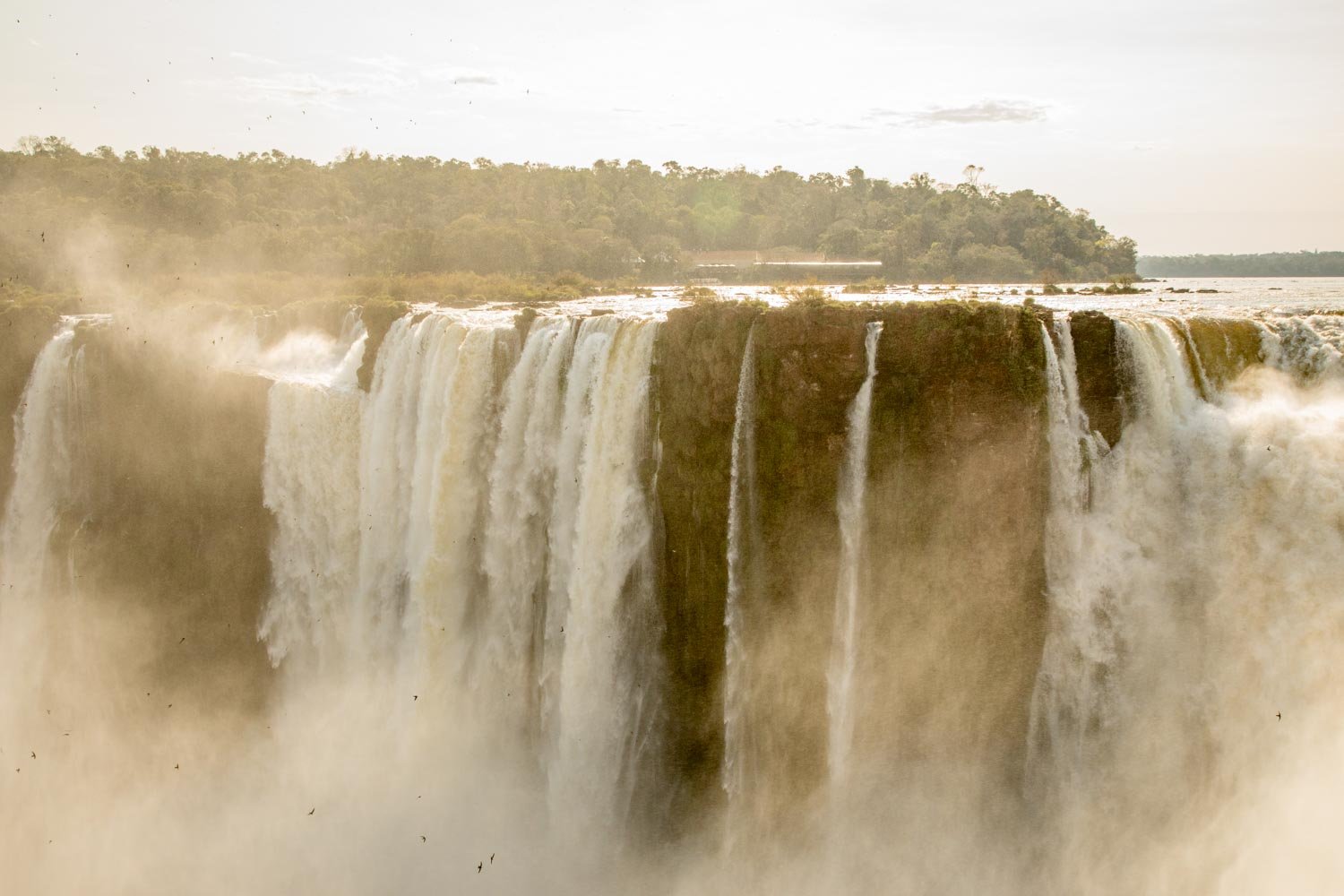 LANDED provides personalized, custom travel within Central America, South America, and the Antarctic. We'll create a unique itinerary plan tailored to your interests and dreams. Experience the trip of a lifetime. Speak with one of our expert travel planners today at 801.582.2100.
"Drive Nature forth by force, she'll turn and rout the false refinements that would keep her out."
AWASI LODGES: ARGENTINA & CHILE PODCAST
IGUAZU FALLS FAMILY TRAVEL ALBUM
BARILOCHE & THE LAKES DISTRICT