Argentina's Valdes Peninsula
The Valdes Peninsula juts eastward into the South Atlantic, creating a 310-mile coast between two bays.
This is one of the best places in the world to observe marine mammals and penguins.
Herds of elephant seals and sea lions are regularly found here, lounging on the gravelly beaches.
In stunning displays of intelligence and stealth, orcas drive sea lion pups and penguins ashore, before hurling themselves from the water to feed.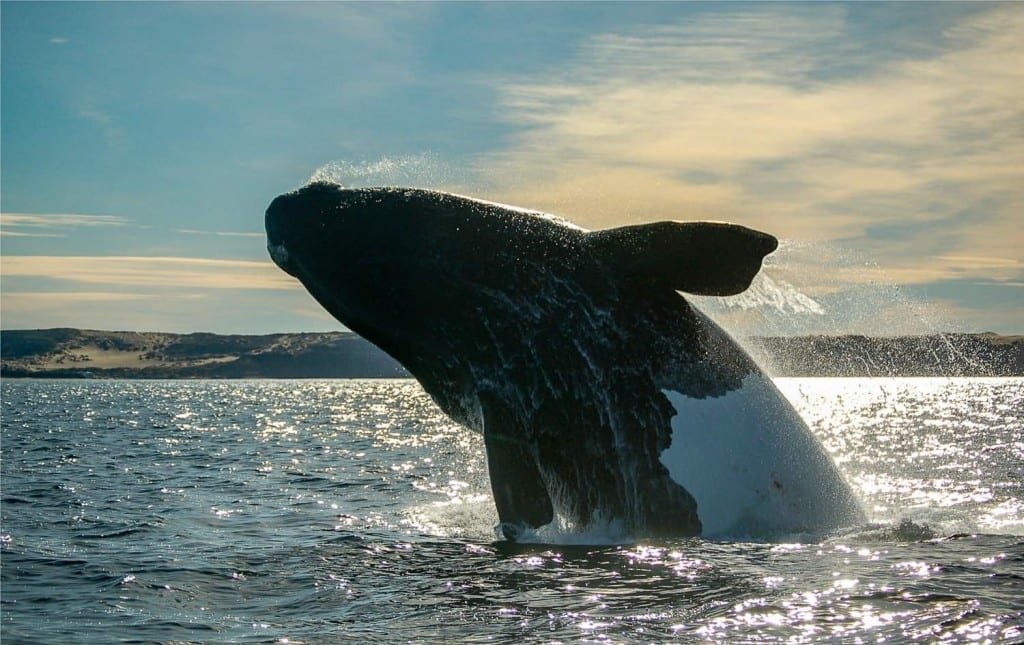 From June to early December, Southern Right whales breed and bear young in Gulfo Nuevo.
The region surrounding the peninsula was settled by Welsh and Italian immigrants in the late 19th century.
Welsh influence is ubiquitous in here, expressed in the Red Dragon flag of Puerto Madryn, and tea-houses of Gaiman.
Trelew, another Welsh settlement, is the area's largest city and the site of one of South America's best paleontology museums.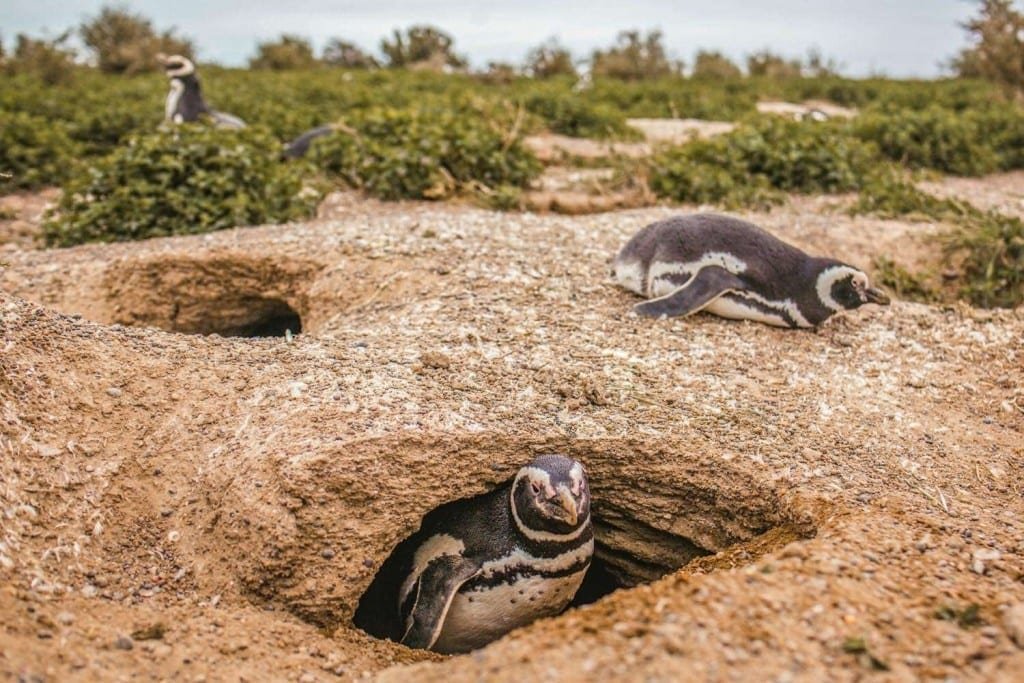 The Egidio Feruglio Museum houses more than 1,700 fossils, including dinosaur eggs and skeletons.
Many of the specimens were found at the Bryn Gwyn Paleontology Park, south of Gaiman.
Penguin Watching in Punta Tombo
Punta Tombo, a small peninsula, 70 miles south of Trelew, is home to the largest colony of Magellanic penguins in the world—a key nesting ground on the birds' migration route from southern Brazil to Patagonia.
Between November and January, visitors can observe the nest sites and hatchlings up-close.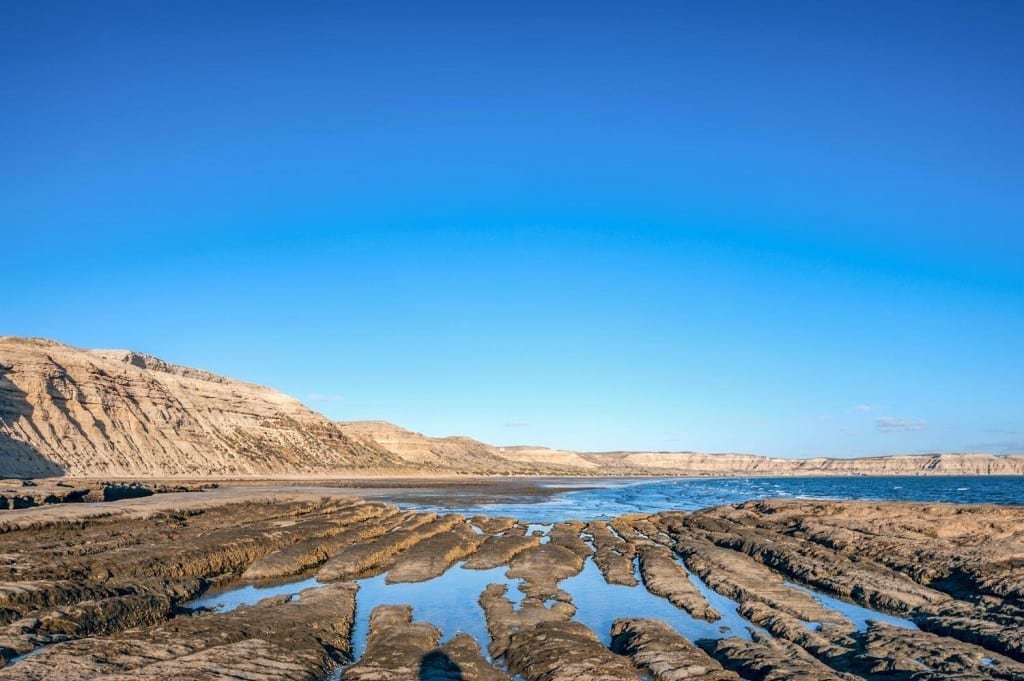 Daily flights connect Buenos Aires and Trelew, with flight times averaging two hours.
Extensions to Patagonia
Vacations in Peninsula Valdés can be combined with extensions to Bahia Bustamante, El Calafate, and Bariloche.
November and December are the warmest months (temperatures range from 83° to 55°) and best for wildlife viewing.
Orca strand feedings are more common in late February, March and early April.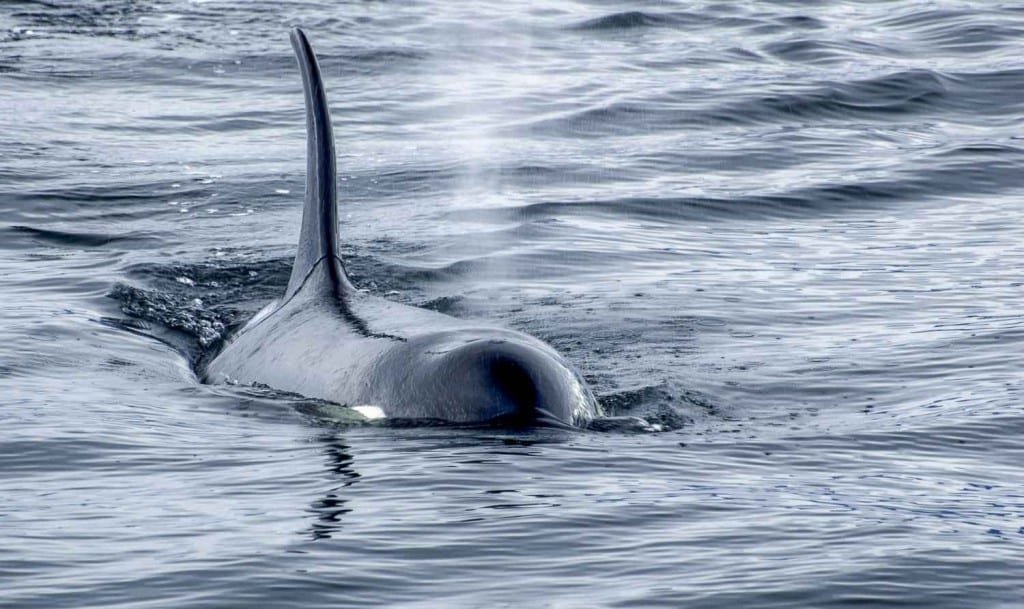 LANDED arranges private travel (customized and tailored to your interests) in Argentina and throughout South America. When you travel with LANDED, our team of travel experts and network of local contacts are at your service. We'll handle the details, freeing you to savor the moments. Call us today at 801.582.2100. Dream big. We've got you.
"We cannot command Nature except by obeying her."
Francis Bacon
GO WITH LANDED.

Could not have been more pleased.  This was the trip of a lifetime for our family.  Thank you!
IF YOU LIKE TO TRAVEL.

What an amazing adventure we have had.  Many thanks to you for putting it together. The whole rhythm of the trip was perfect, and leaving one place for the next worked perfectly. This trip definitely made me want to experience other great spots in South America as the people have been wonderful and the places incredible. Wish we had a month to really explore.  Everybody in the family had a great life experience. Thanks again!
DO IT.

One of our best trips ever, made excellent by LANDED's attention to detail. When planning the trip our travel planner listened to us carefully, asked the right questions, and customized the trip to have just the right balance of adventure and city sights for us. The guides, drivers, and "handlers" were superb. The hotels were top notch. We felt relaxed and pampered all the way. Will definitely look to LANDED to plan our next trip to South America.
Absolutely amazing. Thanks again John. Carlos was the best guide I've ever had anywhere in the world. Top notch talent.
We returned yesterday from our trip and I wanted to let you know that it was absolutely amazing!  There is not a single thing on the itinerary that we would change.  The guides were knowledgeable, friendly, and prompt.  The hotels were beautiful, the food delicious and the pace of the activities was perfect for us. Thank you so much for making our trip such a fantastic experience.
In short, our trip was amazing, and, as we had hoped, the Inca civilization was fascinating to us. Thanks so much for your constant assistance and thorough planning.
The planning, service and execution of the trip was flawless – thank you for making it perfect!
LANDED's services were excellent. You were helpful and knowledgeable, making our trip a memorable one.  I will use your services in the future as I continue to explore Central & South America.
It was like being in a very well organized dream. Your patience with my questions and concerns during the planning stage was remarkable.
I've never had such great service from a tour operator. Not only were you a great help on the planning-insuring that I was staying at the right places and enjoying the type of activities we love-but the follow up was incredible. Your team checked in with us several times during the trip to confirm that everything was going well, and that the guides you assigned were satisfying us. It's one thing to get a "thank you card" or a "hope your trip was great" note after you're back, but to insure that it's going well during the trip is a welcome first! I look forward to working with you again on a another trip.
You actually got to know us, which made it possible to know just what we like. You promised the best trip ever and you kept your promise.
The entire trip was amazing. Both the hotel & restaurant recommendations were well thought out and helped us thoroughly enjoy our honeymoon.
LANDED is like the ultimate virtual guide, suggesting the high points and helping us get the most out of a week's time.
We had a great time, and didn't miss anything. We zip-lined, rafted, sailed and surfed. The contacts and drivers were professional and courteous. We don't want to be back at work. Thank you for all of the work you did to set up this trip.