Podcast: Play in new window | Download
Subscribe: Apple Podcasts | Google Podcasts | Spotify | TuneIn
LANDED Podcast 009:
IBITIPOCA: Rewilding the land through tourism, with Renato Machado and Nadja Hoffman
Reserva do Ibitipoca is located in the interior state of Minas Gerais, Brazil—about an hour by private charter flight from Sao Paulo or Rio de Janeiro. The project is dedicated to the reforestation and rewilding of 9,800 privately-owned acres of temperate grassland, granite mountains, and rare Mata Atlantica rainforest. If you've seen Wim Wender's Salt of the Earth, you'll have a leg up on understanding the spirit of the project.
The work began in 1984 with the purchase of one degraded cattle ranch. Through decades of replanting and species reintroduction in cooperation with nature and the families who depend on this land, Ibitipoca's stewardship now extends through three municipal areas, bordering and buffering Ibitipoca State Park.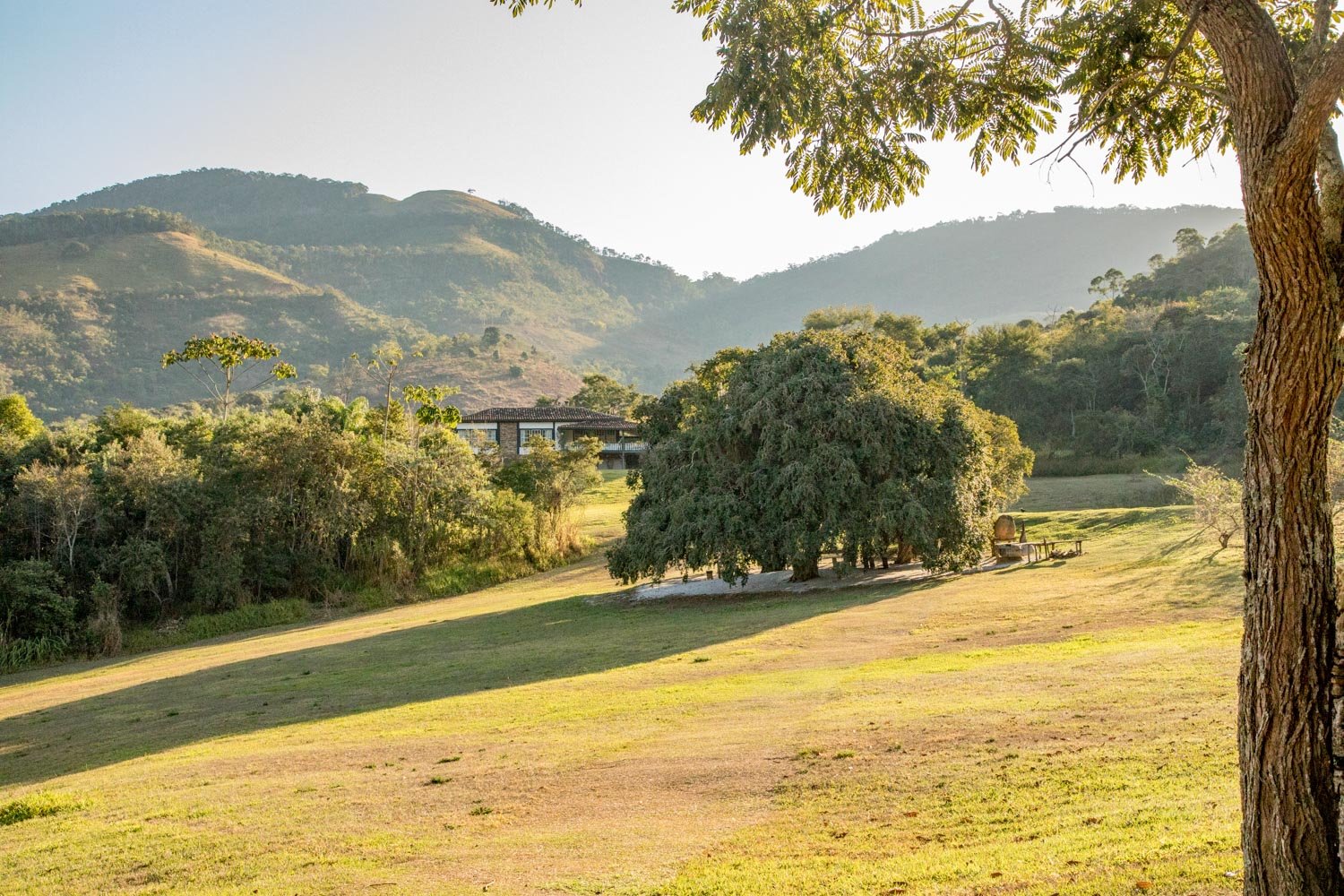 But Ibitipoca is restoring more than wilderness. It mission is guided by the welfare of the planet and its people—with a focus on relationship building between humans and nature. In the words of its founders, "We aim to create a fertile environment for happiness to flourish, and we believe that this must be done holistically, involving the fauna, flora and local communities." Ibitipoca is part social experiment, part environmental restoration project, appropriately seasoned with simple comforts and genuine pleasures.
Ibitipoca's centerpiece is Fazenda do Engenho, one of Brazil's finest small hotels. Dating from 1715, the traditional farmhouse was rebuilt from 2006. Its charms include  8 sumptuous guest rooms, honest meals, spa services, a yoga house, gardens, and a free-flying toucan who comes and goes as he pleases.
 After days of rest, riding, paddle boarding, waterfall showers, and exploring, I sat down with Ibitipoca's ringleader, Renato Machado and General Manager Nadja Hoffman to try and process what makes this place so worthwhile.