NAT GEO ORION
The National Geographic Orion is a stabilized, ice-class Antarctica expedition cruise ship with a crew of 65 and 53 cabins with capacity for 102 guests.
Orion is 337 feet long and has a beam of 47 feet. This Antarctic cruise ship has an ice rating of 1A.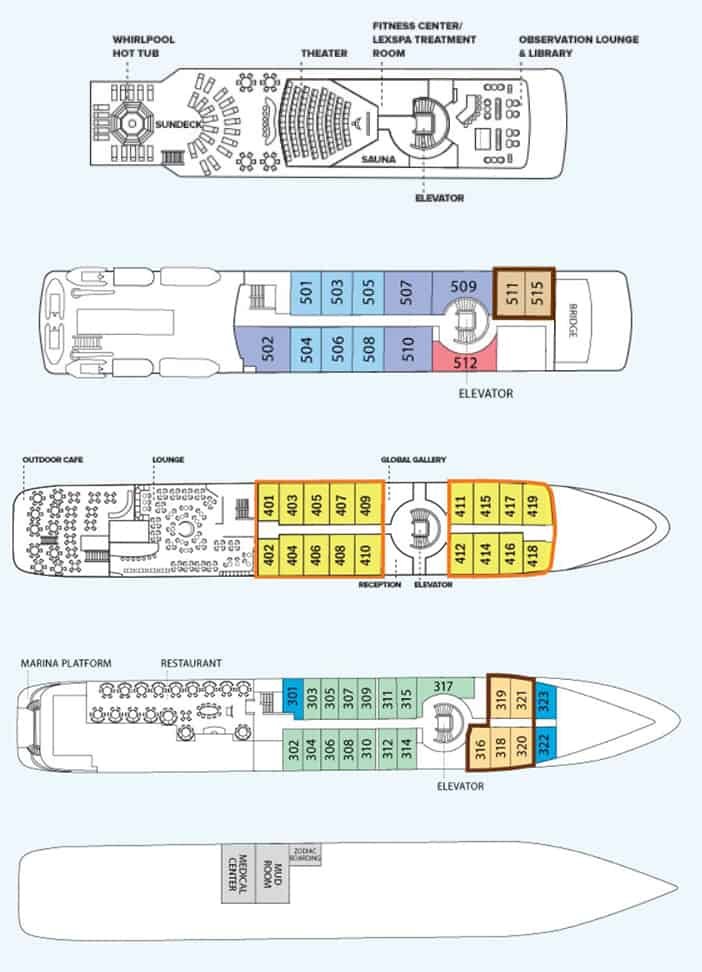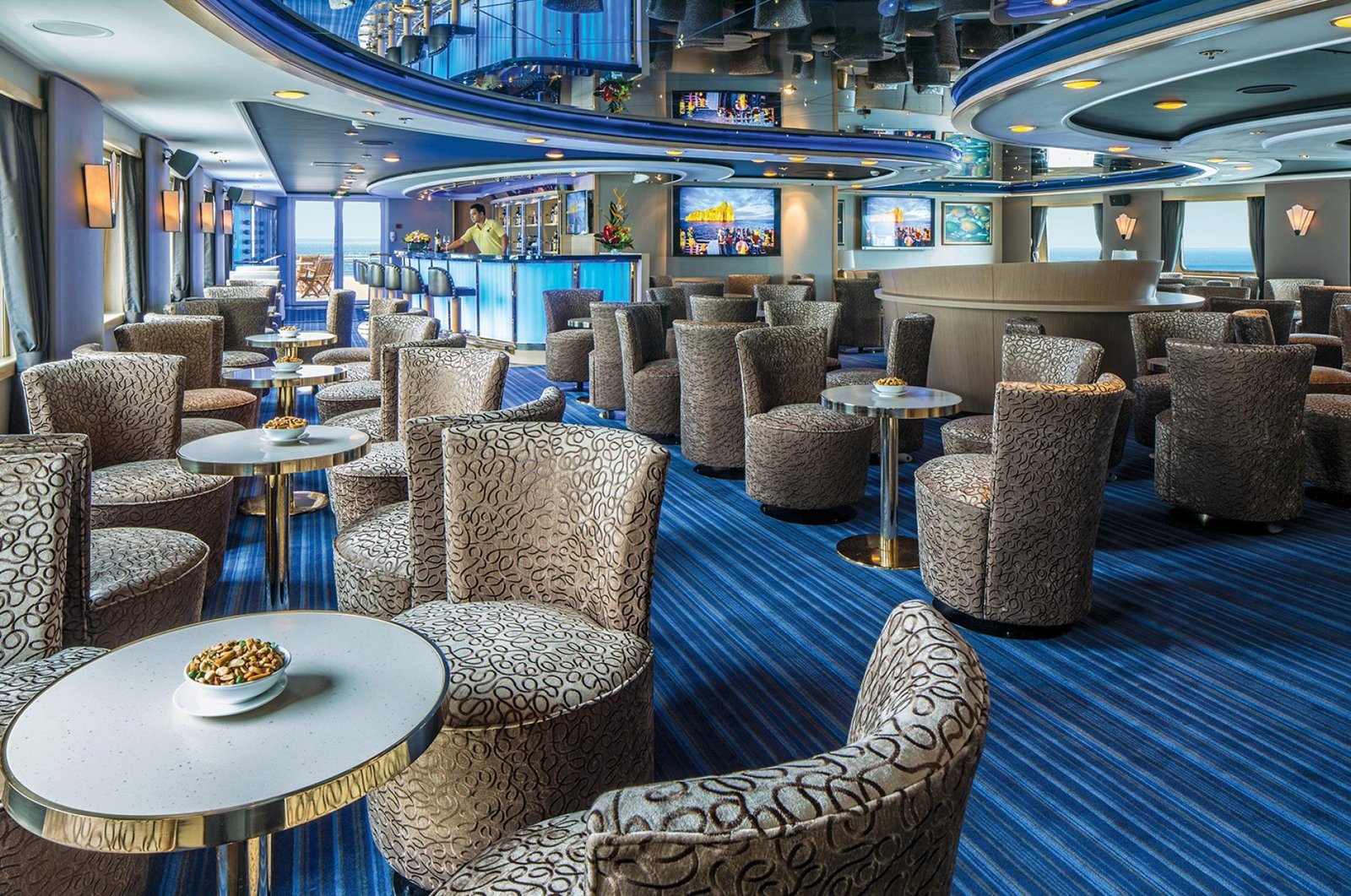 Amenities
Onboard, passengers can enjoy public spaces including a lounge with  bar, sun deck with a whirlpool hot tub, spa treatment room, sauna, fitness center, spacious restaurant, outdoor cafe, theater, observation lounge with library, mudroom, and a remotely operated vehicle capable of diving to 1,000 feet and filming the depths of the ocean.
Services include an undersea specialist, a National Geographic–Lindblad-certified photography instructor, a video chronicler, a full-time doctor, and elevator.
A National Geographic photographer accompanies every departure.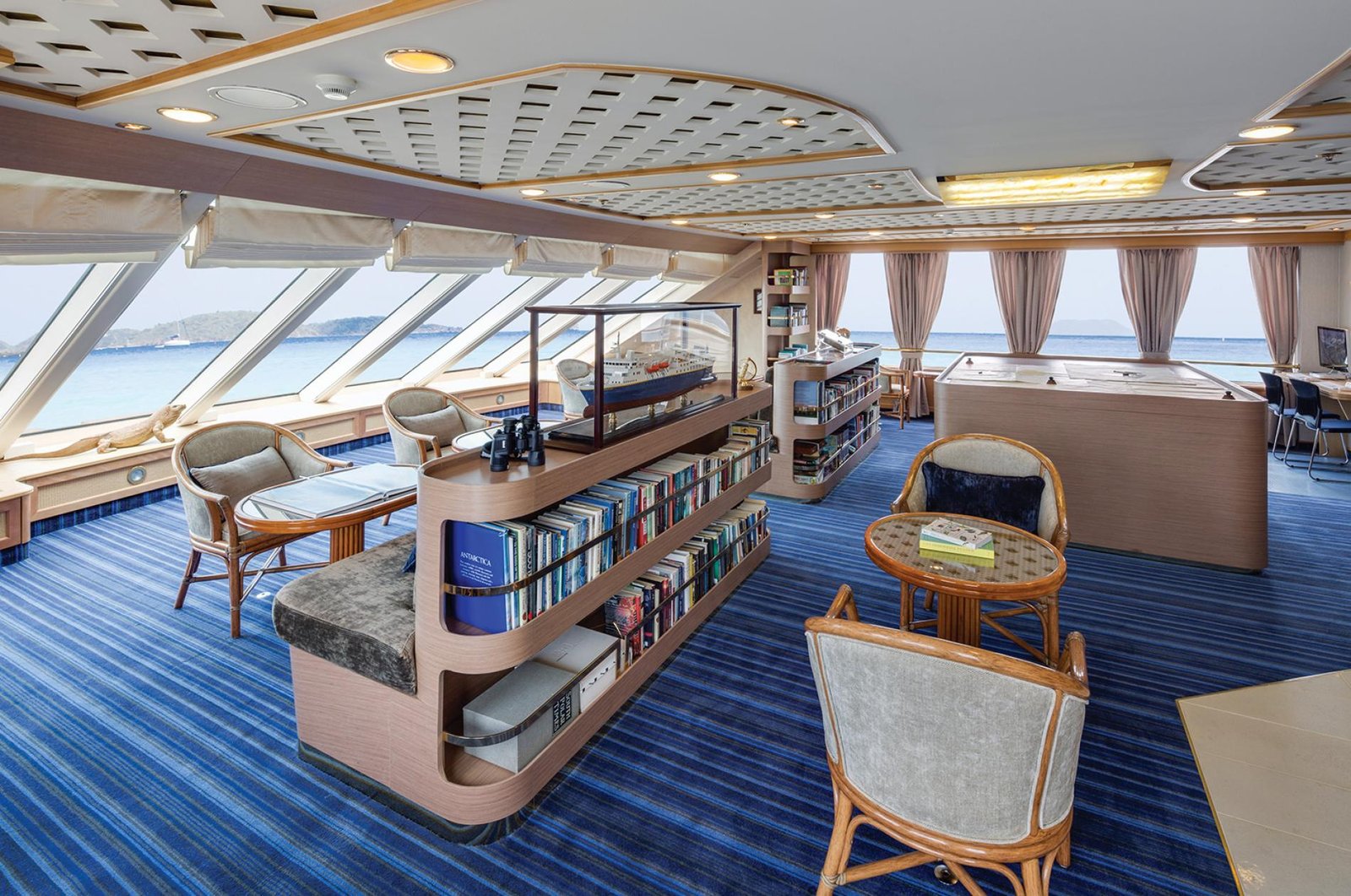 Both the main dining room and outside buffet easily accommodate all guests at once for open seating dining. On selected nights, weather permitting, the dining room menu is also available on the outside deck. The ship's philosophy is to adapt the dining experience to the environment so you can look forward to culinary styles which evolve from a la carte to casual 'on deck' barbecues, with influences and flavors that reflect the region you are exploring.
Meal times aboard the Nat Geo Orion are also opportunities to engage in the diversity of the expedition community—to join or be joined by naturalists, guest speakers, ship's officers, and fellow guests for stimulating and entertaining conversation.
All meals onboard the ship, including snacks,sodas, soft drinks, hot chocolate, tea, and coffee are included in all itineraries.
A laptop is available in the library with internet connection. Internet access is also available in your cabin via an Ethernet cable using your own laptop. If your laptop is wireless enabled, you may use it anywhere in the observation lounge or the main lounge. Wi-Fi, telecommunications, and onboard laundry service are available at an extra cost.
Activities
On several of its cruises, Nat Geo Orion operates as a 'basecamp'. With flexibility built into each itinerary, you'll take advantage of wildlife sightings or other spontaneous opportunities that arise. National Geographic's expeditions foster active engagement from their passengers. This is why the ship has a fleet of 14 Zodiacs, enabling all passengers to be off the ship at one time, ensuring quick disembarkation, and offering ideal transport for up-close exploration. Zodiac cruising and onshore hiking is included with every departure (weather permitting).
Orion is equipped with a glass-bottom Zodiac that enables clear observations of the undersea for those who prefer to stay dry.
The cruise also carries a fleet of kayaks, underwater camera, a remotely operated vehicle capable of reaching 1,000 feet, far beyond the range of any Scuba diver, a video microscope, a crow's nest camera, and hydrophones.
Cross-country ski and snowshoeing are also available on selected voyages. Our team of LANDED travel specialists can help you select the voyage that's right for you.
When you aren't exploring the Antarctic on land or cruising the coastline in a Zodiac, you can enjoy onboard yoga, photography workshops, and informative presentations or the nightly tradition of Recap.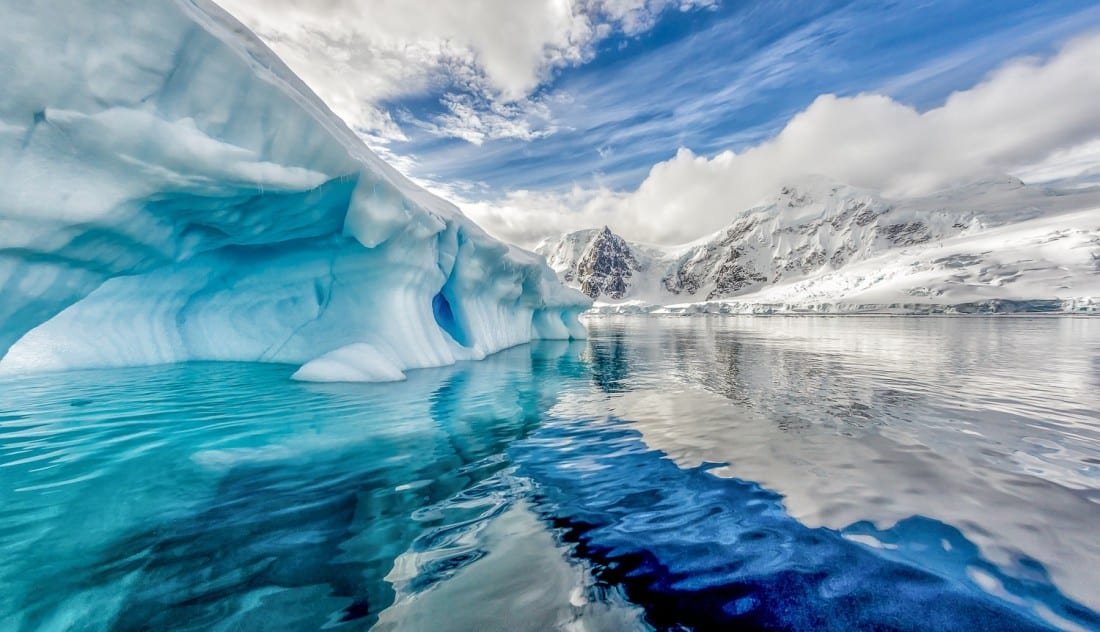 Nat Geo Orion Cabin Options
The Nat Geo Orion offers eight cabin categories:
Category 1 – Double cabin. Main Deck with oval windows.
Category 1 Solo – Single cabin. Main Deck with oval windows.
Category 2 – Double cabin. Main Deck with large oval window.
Category 3 – Double cabin. Upper Deck Suite with window.
Category 3 Solo – Single cabin. Bridge Deck Suite with window.
Category 4 – Double cabin. Bridge Deck Deluxe Suite with window.
Category 5 – Double cabin. Bridge Deck Suite with balcony.
Category 6 – Double cabin. Bridge Deck Owner's suite with balcony. *one of the suites does not have a balcony
Double occupancy cabins come in a variety of configurations, including two single beds, two beds that can be converted to a queen-sized bed, and queen-sized beds.
In-room amenities include: desk with drawer space, individual climate control, personal safety-box, hairdryer, flat panel TV with several channels, one of which allows you to listen to lounge lectures or presentations from the comfort of your cabin, and a public address system to keep you alerted of the daily activities, including any wildlife sightings. Ethernet jacks are also available for in-cabin internet access.
Sample Itineraries
The Nat Geo Orion has several expeditions available, ranging from nine to twenty-three night cruise programs.
Sample 11-night Cruise: Antarctica: The White Continent: 
Day 1: Arrival in Ushuaia, the most southerly city in the world and the capital of Tierra del Fuego; transfer to the Nat Geo Orion for embarkation. Enjoy a welcome lunch while you sail along the wildlife-rich Beagle Channel, towards the White Continent of Antarctica.
Day 2: At sea, cruise through the Drake Passage. On board visit the bridge (a great place to spot wildlife), have a relaxing massage, or attend a talk about the biology of the penguins you'll soon be seeing.
Day 3-8: Cruise between South Shetland Islands and the Antarctic Peninsula. Disembark by Zodiac and explore the continent each day. No journey is the same.
Day 9: Return to the Drake Passage and to the Beagle Channel bound for Ushuaia.
Day 10: Morning breakfast and disembarkation in Ushuaia; afternoon transfer to the airport for your onward flight.
The Nat Geo Orion Cruise includes a hotel night at Santiago before starting your voyage. Additional land accommodations and transfers are not included except where explicitly stated.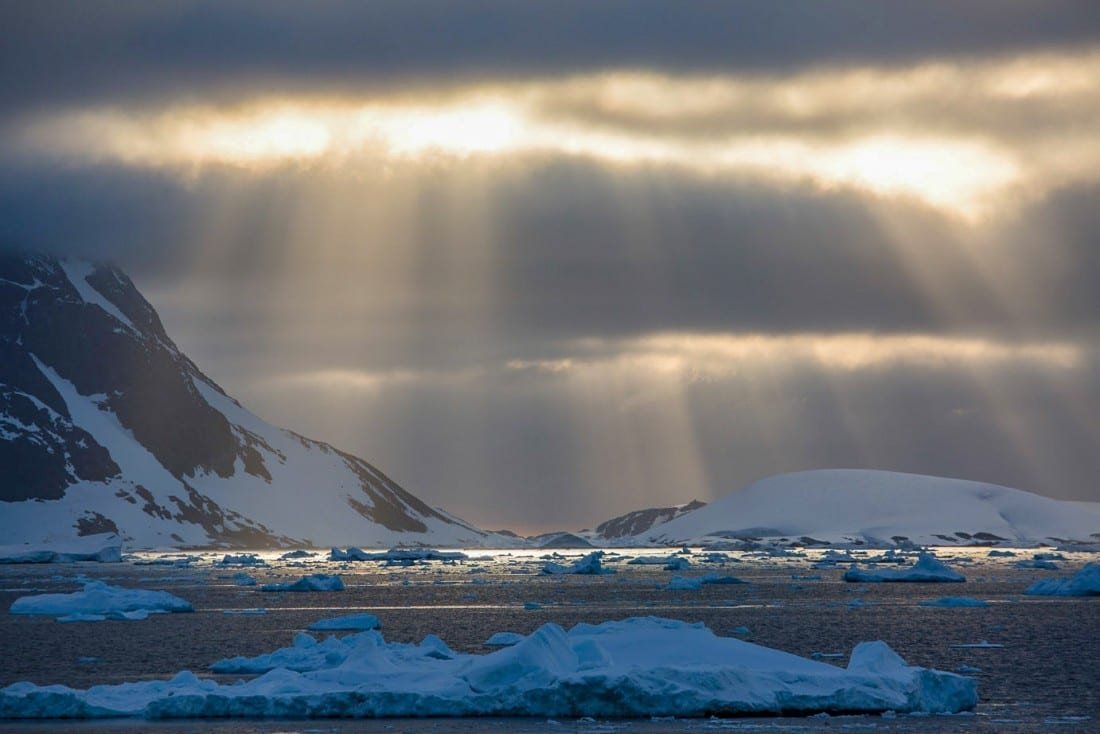 LANDED has a direct contract with the Nat Geo Orion. We can also arrange air travel, touring, and accommodations in Chile and Argentina. Speak with one of our expert travel planners today at 801.582.2100. We'll take care of the details.