Costa Rica's Northern Volcanoes
Costa Rica's north is a hotbed of volcanic activity.
At its southern end, Arenal represents just the beginning of an expansive volcanic chain, extending 68 miles to the northwest.
Eight other major volcanoes are found in this rugged range—the Cordillera de Guanacaste—each surrounded by protected wilderness.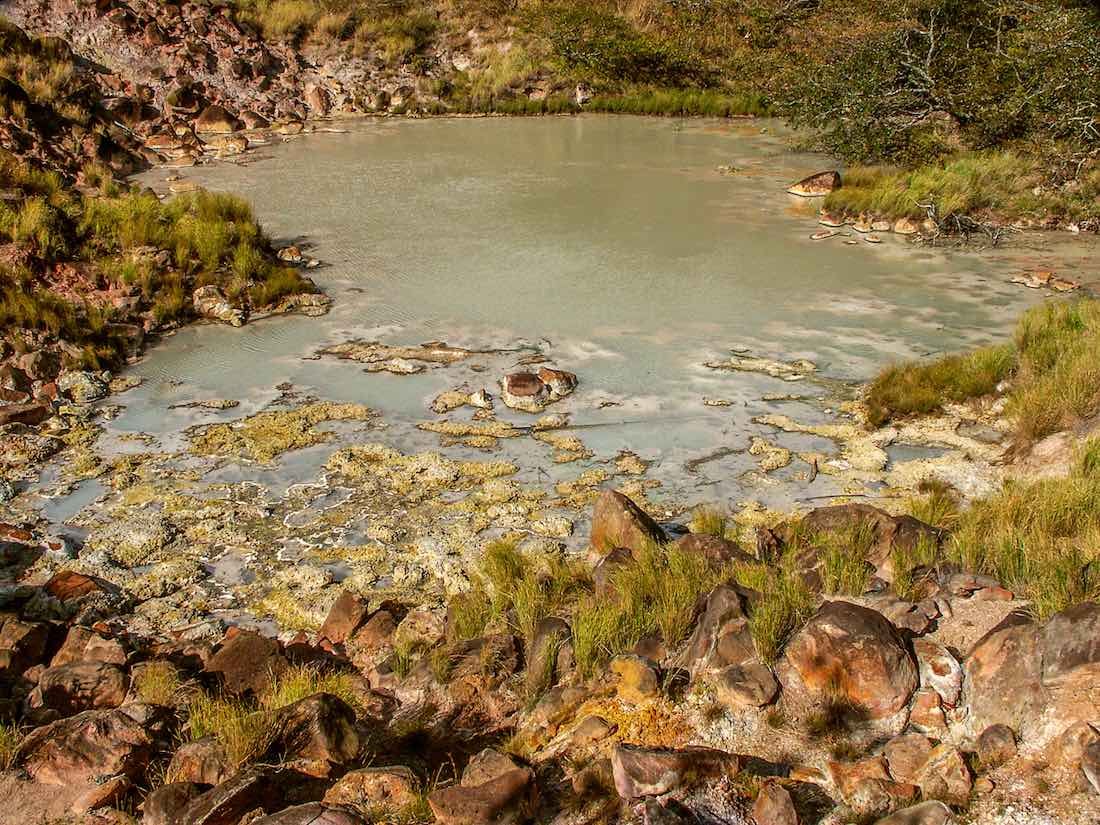 Rincon de la Vieja
One of the most accessible volcanic parks is Rincon de la Vieja, located 30 minutes northeast of Liberia.
The park is anchored by an active volcano of the same name.
Volcan Rincon de la Vieja is flanked by two higher volcanic peaks: a sister cone known as Volcan Santa Marta (6,286 feet) and the dormant Cerro Von Seebach (6,217 feet).
Natural Hot Springs, Horseback Tours, Zip-lining &  Tubing
Therapeutic hot springs flow from Volcan Rincon's forested base, filling the pools of nearby spa hotels.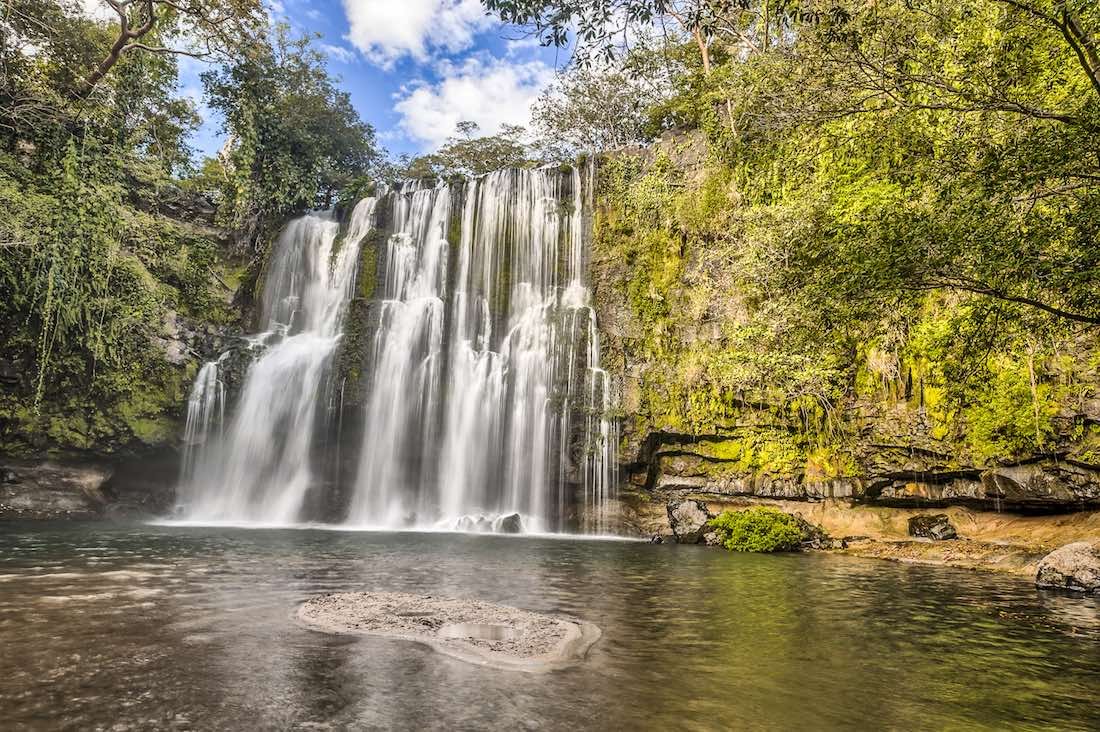 Park visitors can also hike to waterfalls, fumaroles, and bubbling hotpots. Other activities include horseback riding, zip-line and rappelling tours, and whitewater tubing trips.
The park's tropical dry-forest is the largest in Central America—home to bellbirds, toucanets, trogons and monkeys.
Guanacaste National Park
Located to the northwest, Guanacaste National Park connects the coastal dry-forest of Santa Rosa with the high elevation cloud-forests cloaking the Orosi and Cacao volcanoes.
These forests are vital habitat for more than 300 bird species, as well as monkeys, coatis and deer.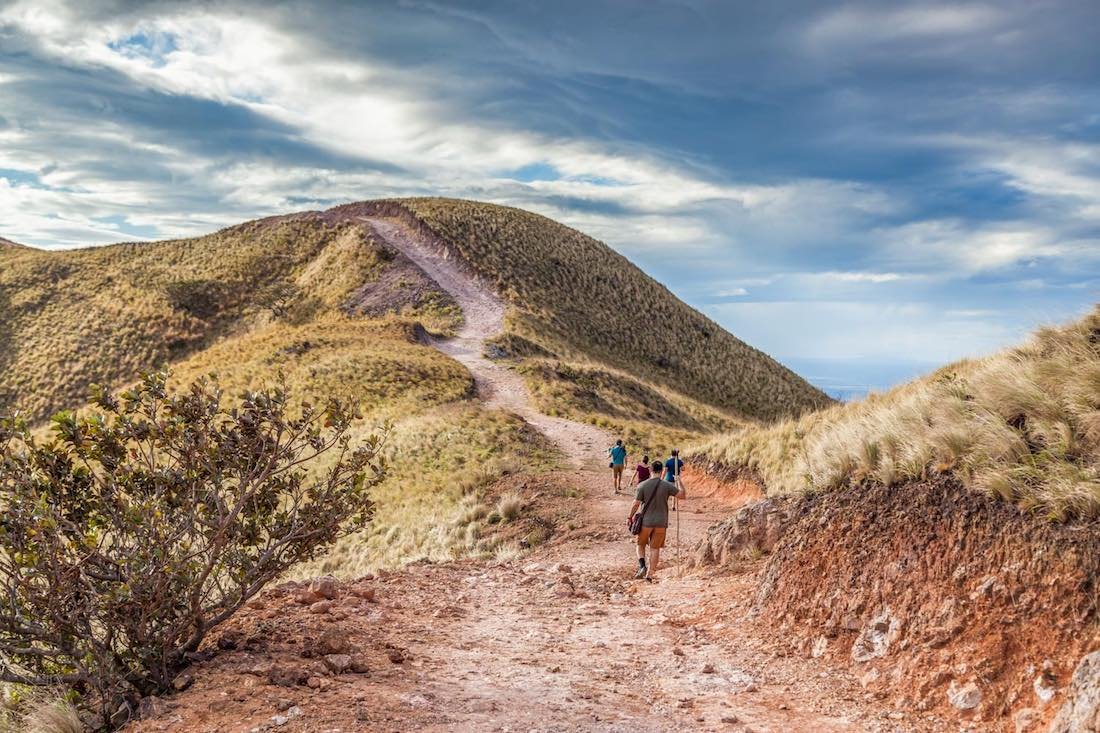 Hiking trails lead over the Continental Divide, where the dry Guanacaste landscape fades into misty Caribbean rainforest.
Miravalles Volcano
At the heart of the cordillera, the Volcan Miravalles Protected Zone is nothing short of a geothermal wonderland.
Two trails lead up the stratovolcano's lush slopes. These paths are punctuated with recent lava flows, waterfalls, boiling pools, fumaroles and sulfur deposits.
Nearby, the Rio Tenorio challenges rafters with Class III and IV rapids.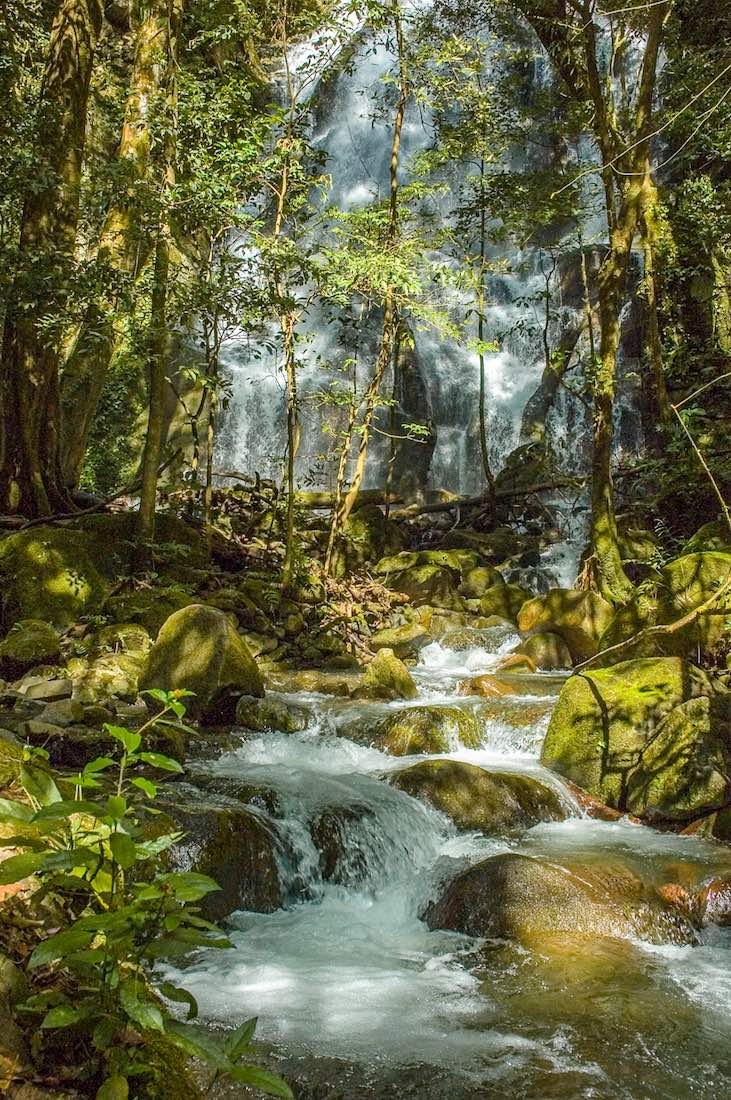 Rio Celeste and Volcan Tenorio
Volcan Tenorio National Park, located due east of Miravalles, is best known for the pale blue pools of the mineral-rich Rio Celeste.
The surrounding rainforest echoes with the sounds of monkeys, toucans and bellbirds.
Trails lead to swimming areas, waterfalls, and the park's famous hot springs, flowing from the twin Tenorio and Montezuma volcanoes.
Arenal and Northern Nicoya
Visits to the northern volcanoes are easily paired with stays in Arenal and the Northern Nicoya.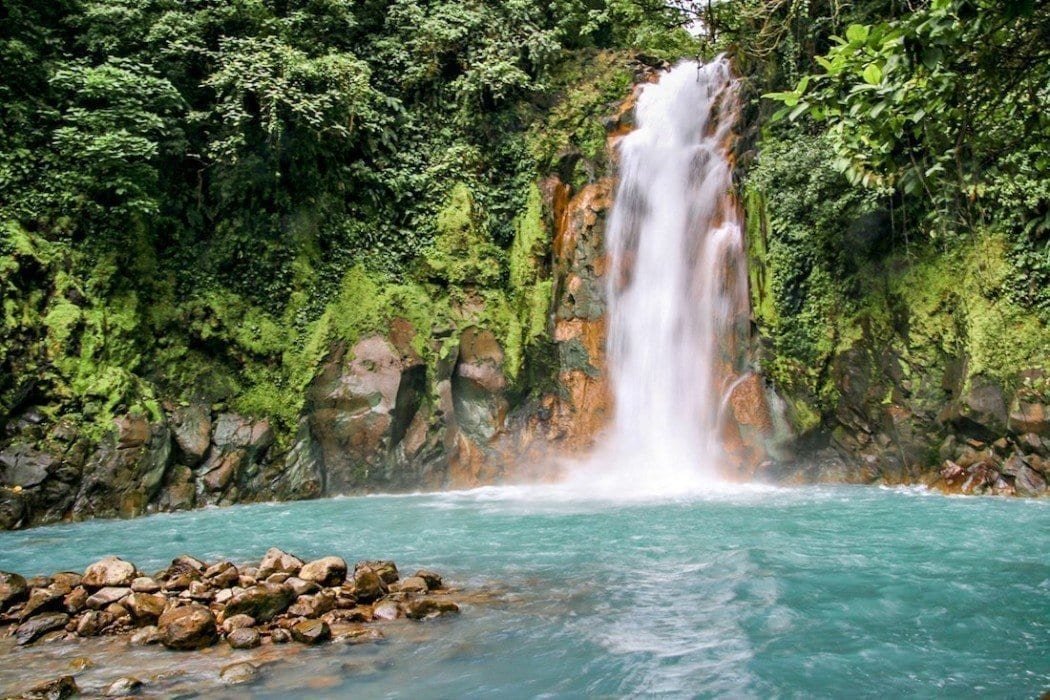 When you travel with LANDED, our team of travel experts and network of local contacts are at your service. We'll handle the details, freeing you to savor the moments. Call us today at 801.582.2100. Dream big. We've got you.
"There is nothing like a comfortable adventure to put people in a good humor."
Peter Mayle
PERFECT

Could not have been more pleased.  This was the trip of a lifetime for our family.  Thank you!
GO WITH LANDED

If you're planning to travel, go with LANDED. You won't be disappointed.
AMAZING ADVENTURE

The whole rhythm of the trip was perfect, and leaving one place for the next worked perfectly. This trip definitely made me want to experience other great spots in South America.
TRIP OF A LIFETIME

The locations were amazing. Your on-the-ground team was fantastic–knowledgeable and accommodating. Beautifully organized.
ABSOLUTELY AMAZING

The best guide I've ever had anywhere in the world. Top notch talent.
GREAT SERVICE

You were a great help in planning–ensuring that I was staying at the right places and enjoying the type of activities we love–and the follow up was incredible.
YOU GOT TO KNOW US

Exactly the bonding and sharing experience we'd hoped for. The rhythm, variety, and tone was spot on. With effective listening skills, you built a good picture of what we wanted–more complicated than "just" luxury. The result was a great trip, one made just for us.
BEST EVER

Excellent attention to detail. You listened carefully, asked the right questions, and customized with just the right balance. Superb guides. We felt relaxed and pampered all the way. You'll plan our next trip.
FANTASTIC EXPERIENCE

Not a single thing on the itinerary that we would change.  The guides were knowledgeable, friendly, and prompt.  The hotels were beautiful, the food delicious and the pace of the activities was perfect for us.
DO IT!

In short, our trip was amazing. Thanks so much for your constant assistance and thorough planning.
PERFECT

The planning, service and execution of the trip was flawless – thank you!
EXCELLENT

LANDED was helpful and knowledgeable, making our trip a memorable one.  I will use your services in the future as I continue to explore Central & South America.
A VERY WELL ORGANIZED DREAM

Your patience with my questions and concerns during the planning stage was remarkable.
THANK YOU

You actually got to know us, which made it possible to know just what we like. You promised the best trip ever and you kept your promise.
ENTIRELY AMAZING

Your recommendations were well thought out. We thoroughly enjoyed our honeymoon. Thank you!
THE ULTIMATE GUIDE

LANDED is the ultimate. You helped us make the most out of a week's time.
DIDN'T MISS A THING

We zip-lined, rafted, sailed, and surfed. The contacts were professional and courteous. We don't want to be back at work. Thank you for all of the work you did to set up this trip.