Costa Rica's Northern Volcanoes
Costa Rica's north is a hotbed of volcanic activity.
At its southern end, Arenal represents just the beginning of an expansive volcanic chain, extending 68 miles to the northwest.
Eight other major volcanoes are found in this rugged range—the Cordillera de Guanacaste—each surrounded by protected wilderness.
Rincon de la Vieja
One of the most accessible volcanic parks is Rincon de la Vieja, located 30 minutes northeast of Liberia.
The park is anchored by an active volcano of the same name.
Volcan Rincon de la Vieja is flanked by two higher volcanic peaks: a sister cone known as Volcan Santa Marta (6,286 feet) and the dormant Cerro Von Seebach (6,217 feet).
Natural Hot Springs, Horseback Tours, Zip-lining &  Tubing
Therapeutic hot springs flow from Volcan Rincon's forested base, filling the pools of nearby spa hotels.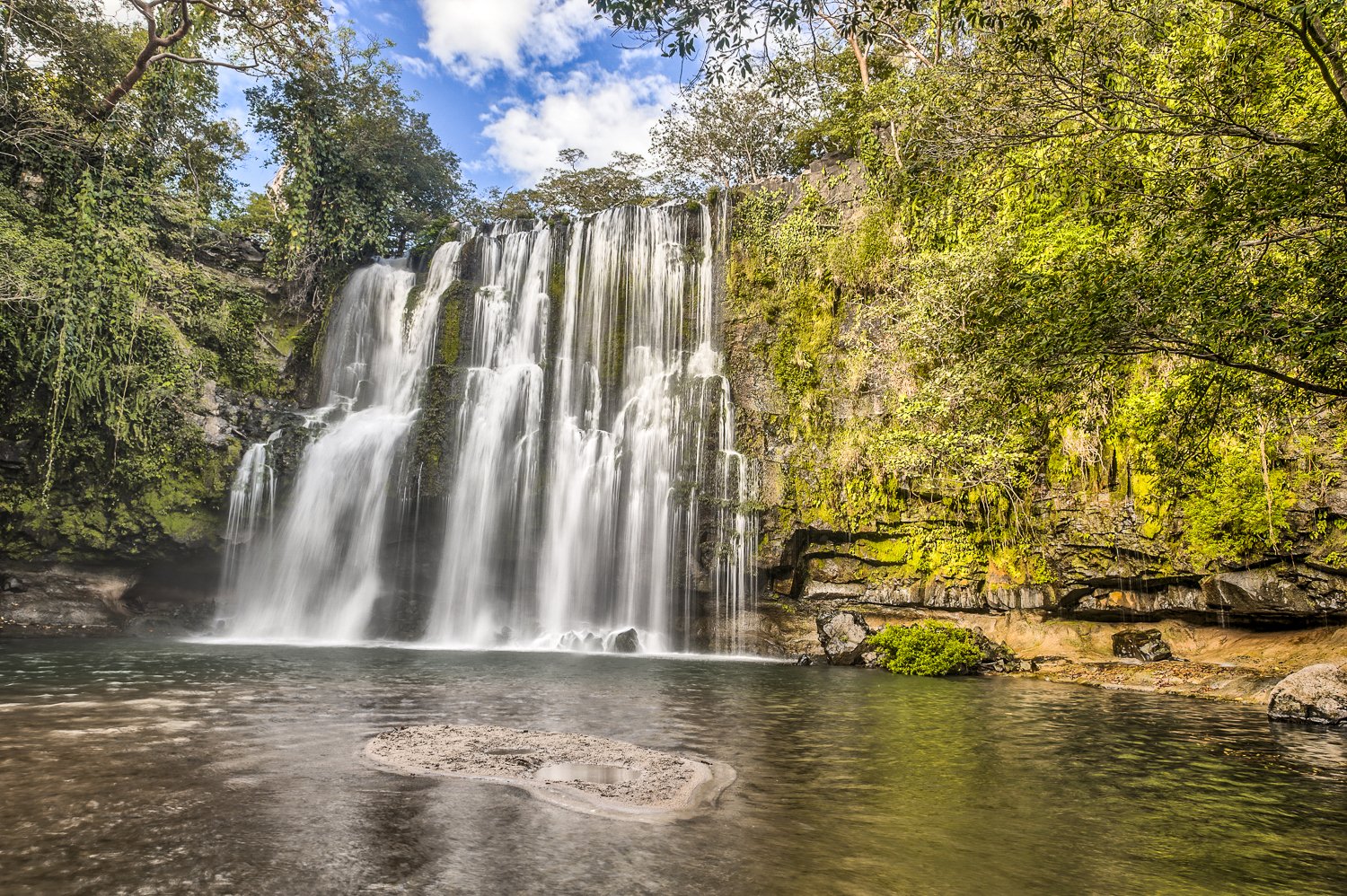 Park visitors can also hike to waterfalls, fumaroles, and bubbling hotpots. Other activities include horseback riding, zip-line and rappelling tours, and whitewater tubing trips.
The park's tropical dry-forest is the largest in Central America—home to bellbirds, toucanets, trogons and monkeys.
Guanacaste National Park
Located to the northwest, Guanacaste National Park connects the coastal dry-forest of Santa Rosa with the high elevation cloud-forests cloaking the Orosi and Cacao volcanoes.
These forests are vital habitat for more than 300 bird species, as well as monkeys, coatis and deer.
Rio Celeste and Volcan Tenorio
Volcan Tenorio National Park, located due east of Miravalles, is best known for the pale blue pools of the mineral-rich Rio Celeste.
The surrounding rainforest echoes with the sounds of monkeys, toucans and bellbirds.
Trails lead to swimming areas, waterfalls, and the park's famous hot springs, flowing from the twin Tenorio and Montezuma volcanoes.
Arenal and Northern Nicoya
Visits to the northern volcanoes are easily paired with stays in Arenal and the Northern Nicoya.
When you travel with LANDED, our team of travel experts and network of local contacts are at your service. We'll handle the details, freeing you to savor the moments. Call us today at 801.582.2100. Dream big. We've got you.
"There is nothing like a comfortable adventure to put people in a good humor."
RIO PERDIDO FAMILY TRAVEL ALBUM