Chilean Wine Country
Most of Chile's fine wine vineyards are clustered in temperate valleys around Santiago.
The region's terroir is ideal; a climate somewhere between California and France—warm days, cool nights, sufficient rainfall and low frost risk—with soils ranging from clay to tuffeau.
Chile's natural barriers—the Pacific and the Andes—protect its vines from many pests common to Europe.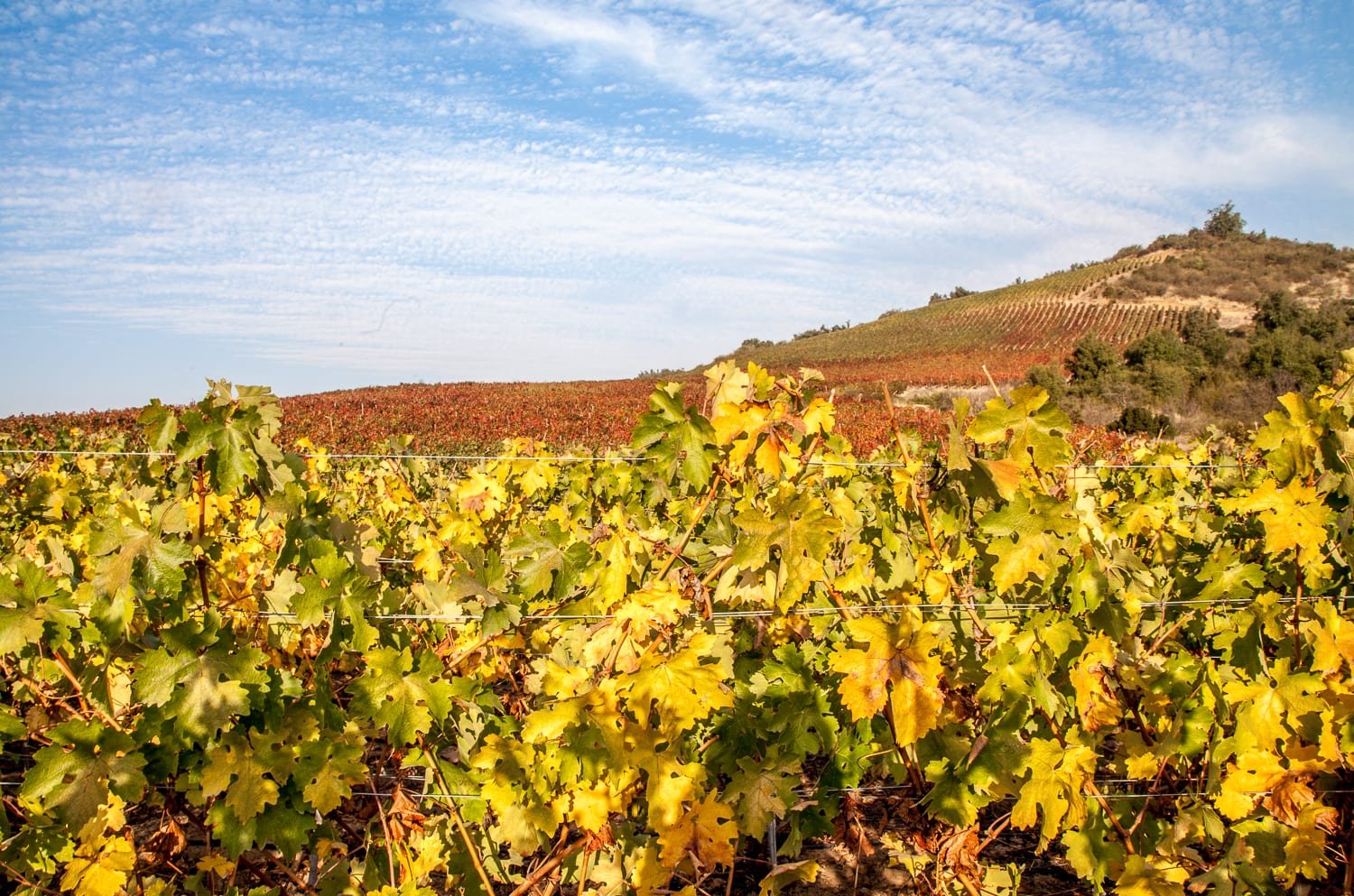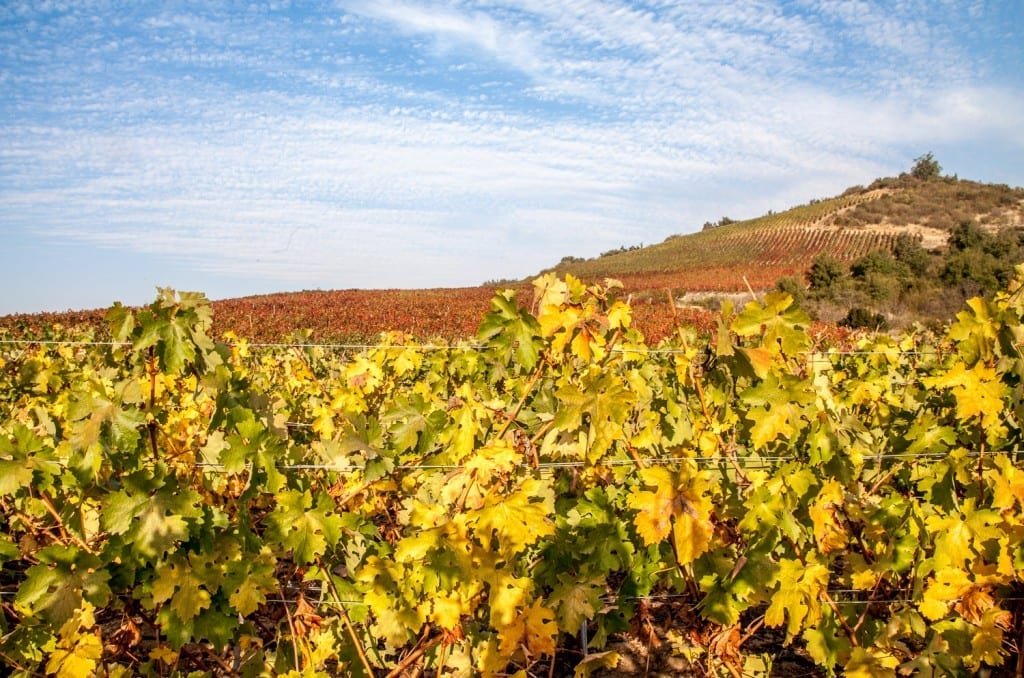 Chilean wine has won medals at top competitions in Berlin and Tokyo, and several vintages are rated 95 or better by Wine Spectator.
History of Chilean Wine
The first Vitis vinifera raisin pips were planted by the Spanish, soon after the conquest.
Jesuit missionaries expanded the cultivation and introduced additional techniques.
In the 18th century, French immigrants introduced Cabernet Sauvignon, Merlot, and other varietals to the region.
The Colchagua Valley
In recent times, as the phylloxera louse devastated European vineyards, Chile drew on displaced European talent.
The Colchagua Valley, centered around the charming town of Santa Cruz, is comparable to Napa. Colchagua lies 90 miles south of Santiago.
This region is known for its boutique vineyards (Montes, Clos Apalta, Viu Manent, Viña Santa Cruz).
Colchagua Valley Wine Varietals
Colchagua produces a diverse selection of red wine varietals, including:
Carmenère
Pinot Noir
Cabernet
Syrah
Malbec
The nearby Cachapoal Valley attracts connoisseurs with its spectacular views and fine Cabernets.
Visitors to the Colchagua area typically stay at least two nights—touring, tasting and relaxing.
Maipo Valley
The Maipo Valley, located just south of Santiago, produces fine Cabernet Sauvignon and Merlot.
In fact, over 70% of the vineyard acreage here is dedicated to Cabernet production. The country's first vines were planted here in 1546, and cultivation has flourished.
Chile's largest wine exporter, Concha y Toro, welcomes guests to a colonial manor house surrounded by gardens and vineyards.
Cousino Macul
Cousiño Macul produces premium, ultra-premium and icon wines on an estate founded in 1856.
For a look at small-scale production of exceptional quality, visit Viña Aquitana or Viña Almaviva.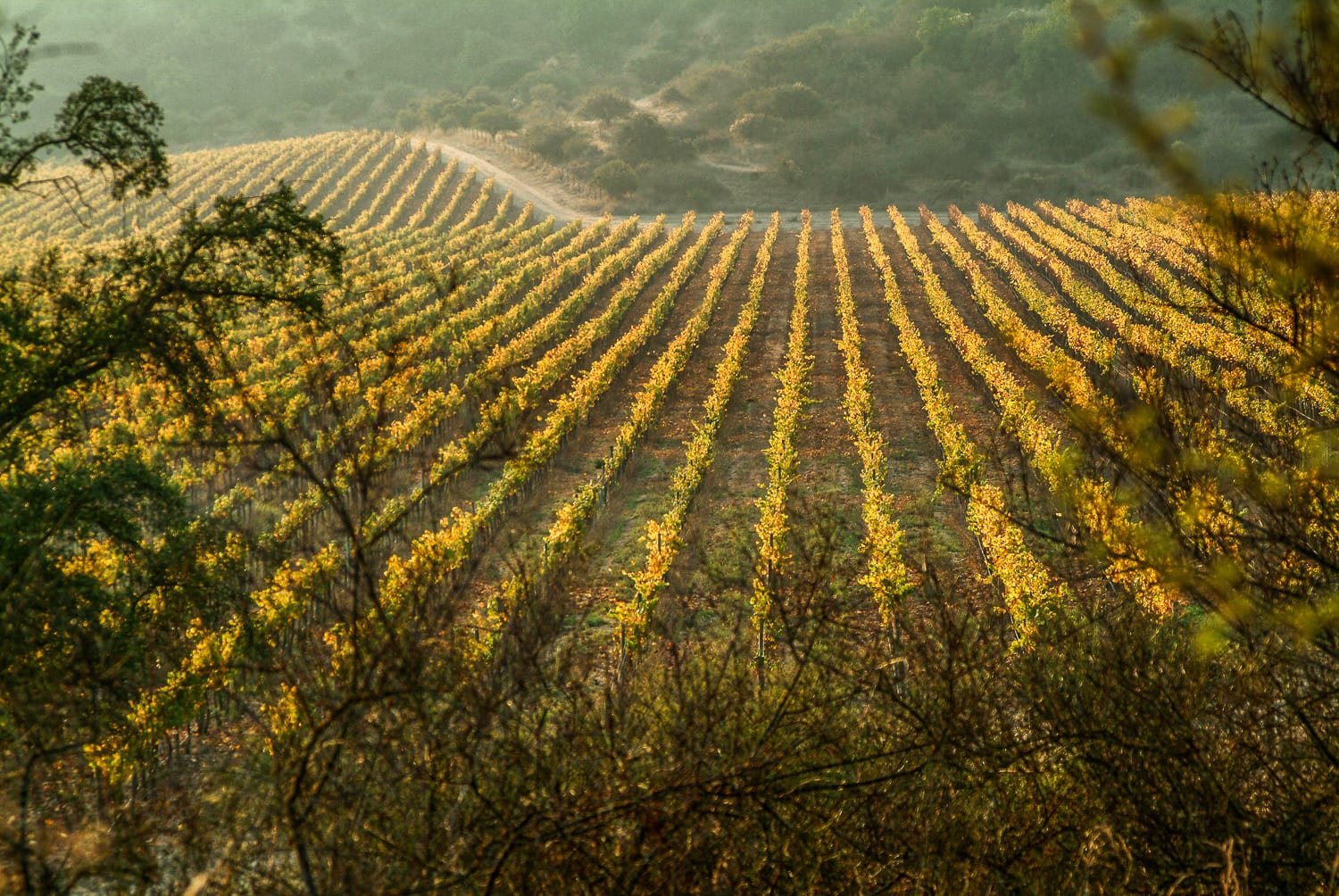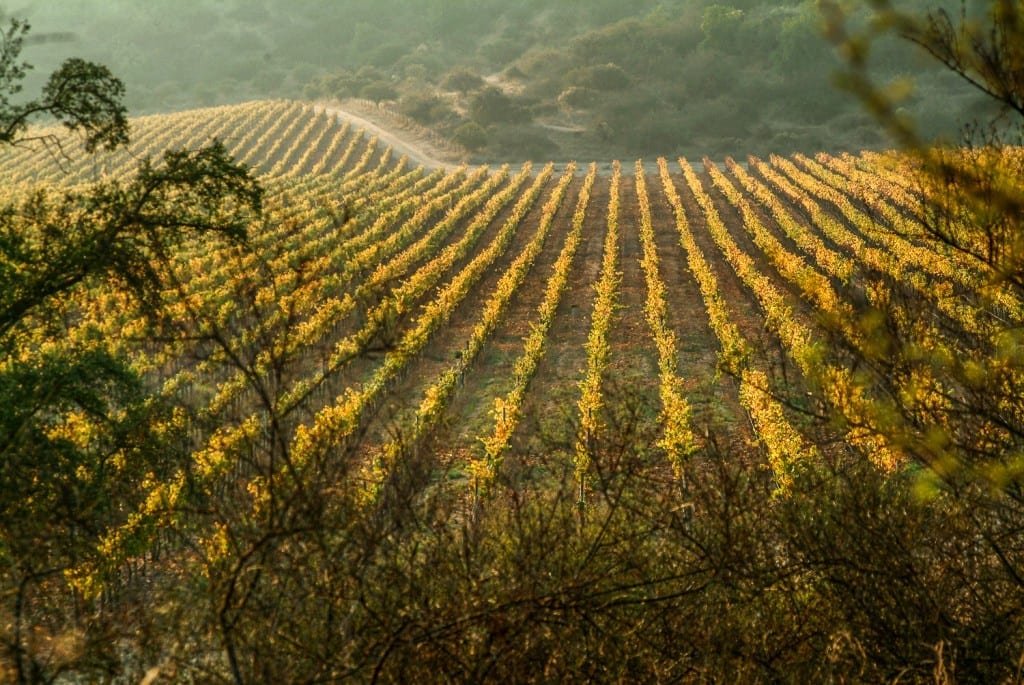 LANDED arranges day trips and multi-day excursions to each of these areas, with guides specializing in viticulture. March and April bring the vendimia (wine harvest)—a time of celebrations, competitions, and expanded tour and tasting opportunities. Speak with a travel planner today at 801.582.2100. We'll take care of the details.
"Wine is bottled poetry."
Robert Louis Stevenson
PERFECT

Could not have been more pleased.  This was the trip of a lifetime for our family.  Thank you!
GO WITH LANDED

If you're planning to travel, go with LANDED. You won't be disappointed.
AMAZING ADVENTURE

The whole rhythm of the trip was perfect, and leaving one place for the next worked perfectly. This trip definitely made me want to experience other great spots in South America.
TRIP OF A LIFETIME

The locations were amazing. Your on-the-ground team was fantastic–knowledgeable and accommodating. Beautifully organized.
ABSOLUTELY AMAZING

The best guide I've ever had anywhere in the world. Top notch talent.
GREAT SERVICE

You were a great help in planning–ensuring that I was staying at the right places and enjoying the type of activities we love–and the follow up was incredible.
YOU GOT TO KNOW US

Exactly the bonding and sharing experience we'd hoped for. The rhythm, variety, and tone was spot on. With effective listening skills, you built a good picture of what we wanted–more complicated than "just" luxury. The result was a great trip, one made just for us.
BEST EVER

Excellent attention to detail. You listened carefully, asked the right questions, and customized with just the right balance. Superb guides. We felt relaxed and pampered all the way. You'll plan our next trip.
FANTASTIC EXPERIENCE

Not a single thing on the itinerary that we would change.  The guides were knowledgeable, friendly, and prompt.  The hotels were beautiful, the food delicious and the pace of the activities was perfect for us.
DO IT!

In short, our trip was amazing. Thanks so much for your constant assistance and thorough planning.
PERFECT

The planning, service and execution of the trip was flawless – thank you!
EXCELLENT

LANDED was helpful and knowledgeable, making our trip a memorable one.  I will use your services in the future as I continue to explore Central & South America.
A VERY WELL ORGANIZED DREAM

Your patience with my questions and concerns during the planning stage was remarkable.
THANK YOU

You actually got to know us, which made it possible to know just what we like. You promised the best trip ever and you kept your promise.
ENTIRELY AMAZING

Your recommendations were well thought out. We thoroughly enjoyed our honeymoon. Thank you!
THE ULTIMATE GUIDE

LANDED is the ultimate. You helped us make the most out of a week's time.
DIDN'T MISS A THING

We zip-lined, rafted, sailed, and surfed. The contacts were professional and courteous. We don't want to be back at work. Thank you for all of the work you did to set up this trip.