Podcast: Play in new window | Download
Subscribe: Apple Podcasts | Google Podcasts | Spotify | Stitcher | TuneIn
LANDED Podcast 014:
Max Broquen & VIK Retreats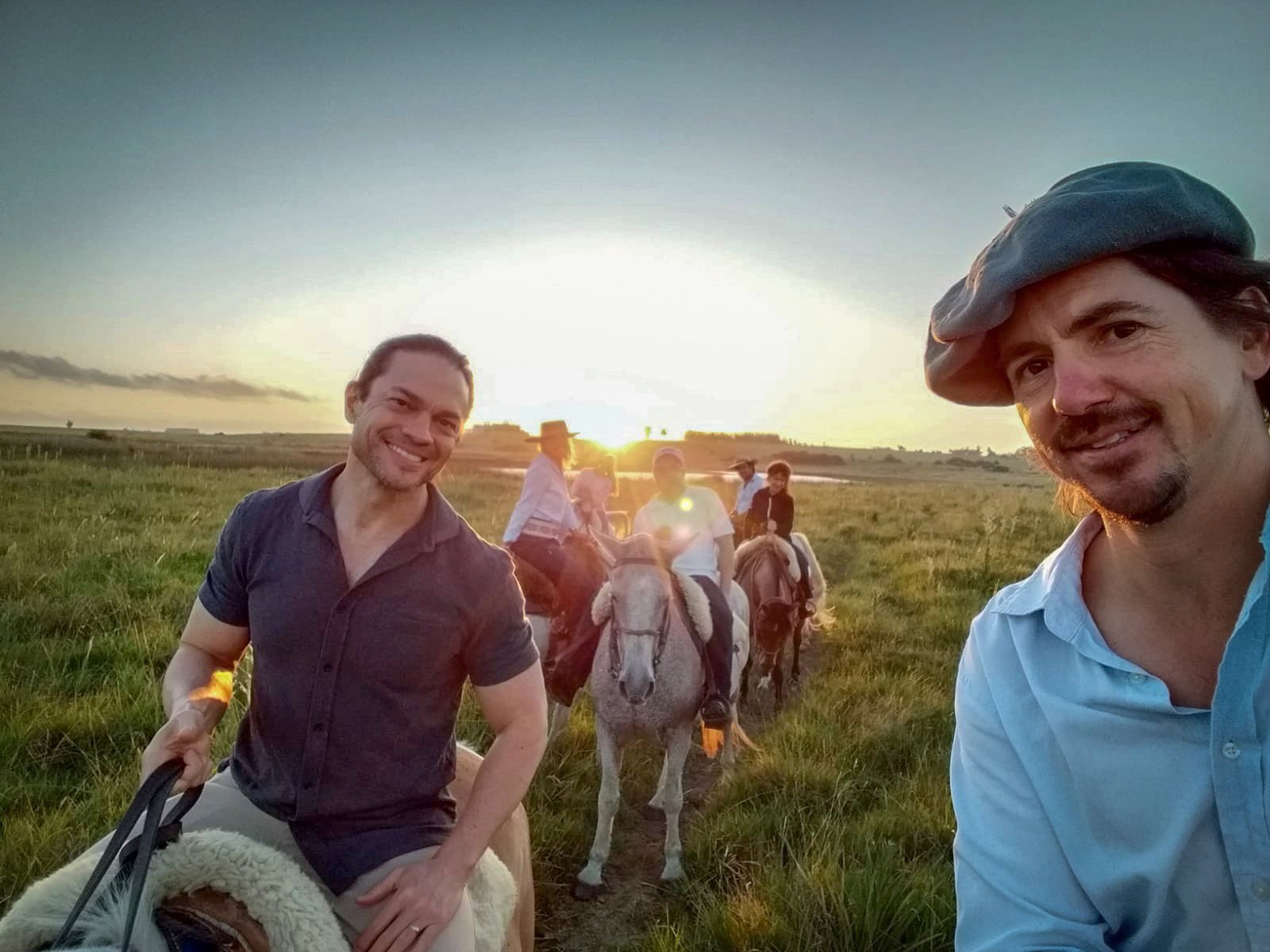 Maximiliano (Max) Broquen is my Argentine brother. On the long list of People in Latin America to Whom I Wish I Were Related, Max is topmost. I admire his character, vision, temperament, and commitment.
Max is a talented project manager, thinker, administrator, and deal-maker. His first big opening was the Faena Hotel Buenos Aires in 2004. Today he serves as Managing Director of Vik Retreats. When he's not on property, you can find Max kite surfing, playing fútbol, or spending quality time with his son and daughter.
Erynn and I met Max at a travel trade show in Florianopolis, Brazil in 2009—the same year Estancia Vik opened. Since those early days with Vik Retreats, he's helped launch two hotels and a restaurant on Uruguay's eastern shore; opened a world-class wine lodge outside Santiago, Chile; and overseen the renovation of the Vik's largest hotel—Vik Galleria Milano—in the heart of Milan, Italy.
Max and I meet up regularly, usually in Buenos Aires, but sometimes in places as varied as Morocco or Miami. We have dinner or lunch together, talk about work and family, and dream-sketch projects and adventures.
We spoke just after the close of Uruguay's peak season, while Max was at home in Punta del Este, Uruguay.