Iguana Crossing enjoys a privileged location between a brackish lagoon and a long stretch of beach on the southern shore of Isabela Island, in the town of Puerto Villamil. You can find this hotel in between our favorites in the Galapagos. 
This Galapagos hotel is named after the nearby path used by the marine iguanas, which sun themselves on the beach's black lava rocks.
Iguana Crossing has been a pioneer in sustainable operating practices, leading the way for other hotels in protecting and conserving the Galapagos.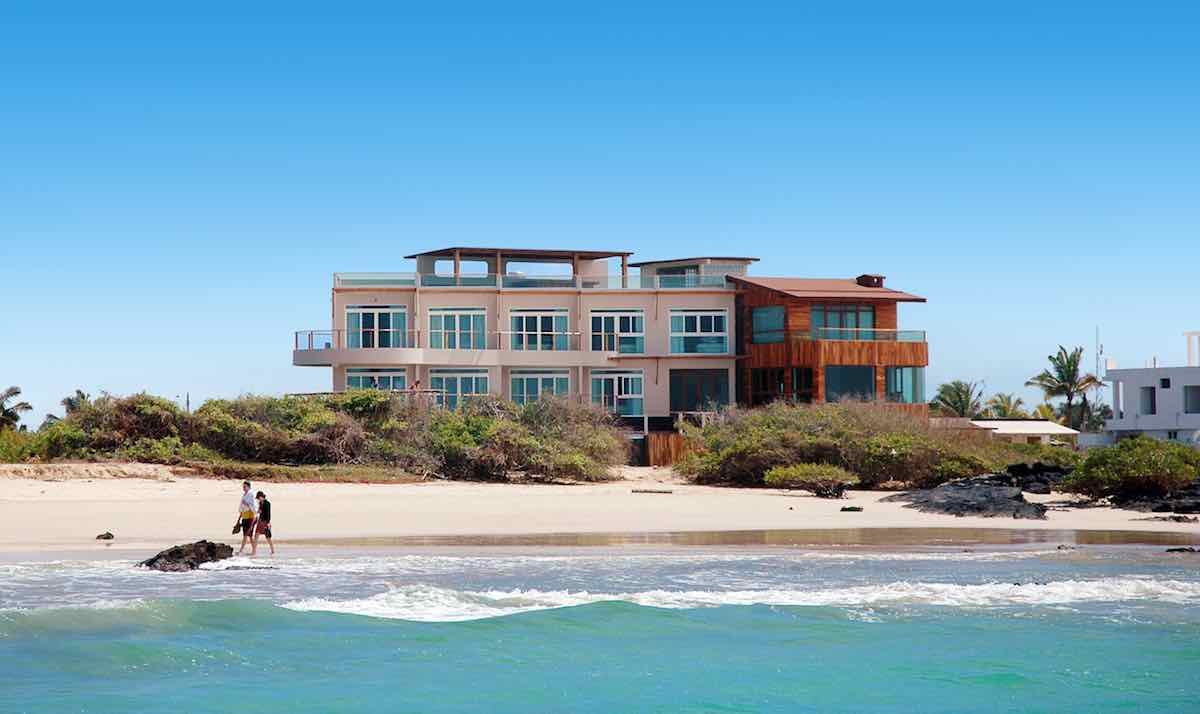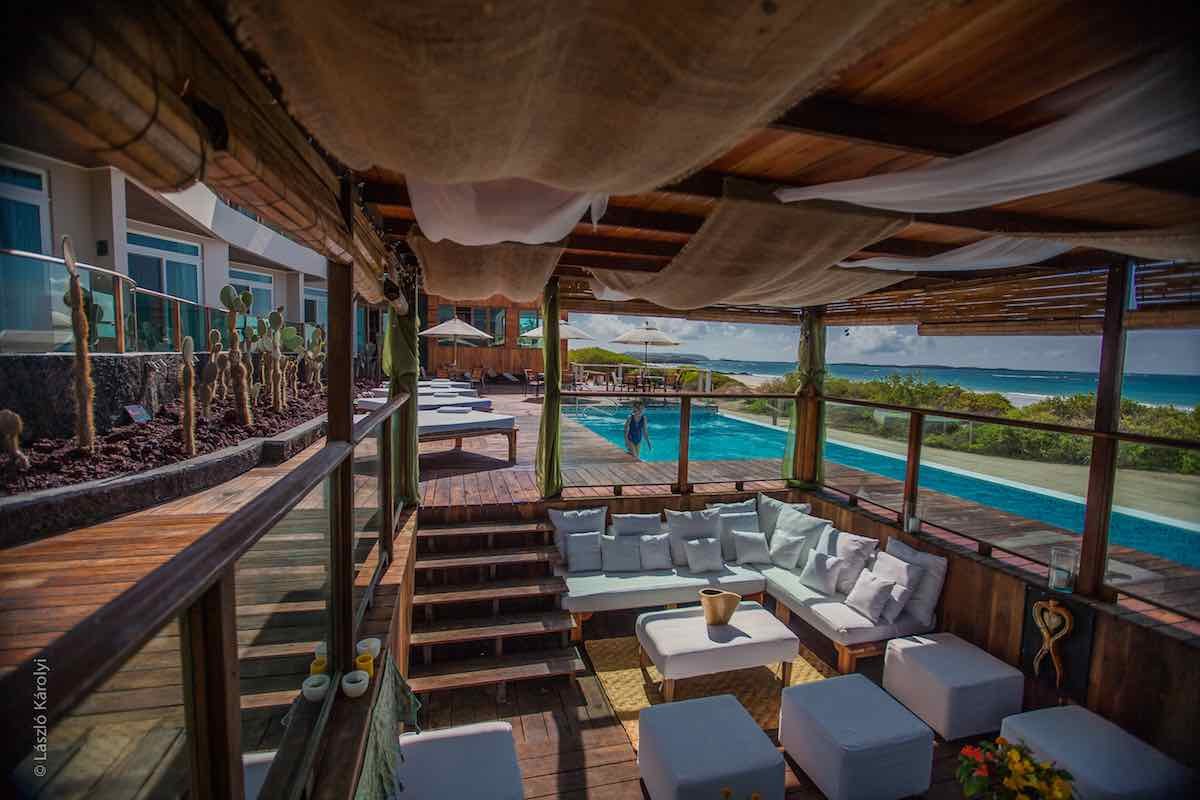 Accommodations
Each of the 14 guestrooms is equipped with private bathroom, television, independently-controlled air conditioning, mini-bar,
hair dryer, and security box. Laundry service is available for an additional fee.
---
Master Suite
The Master Suite is 600 square feet and features a King-size bed and ocean front balcony.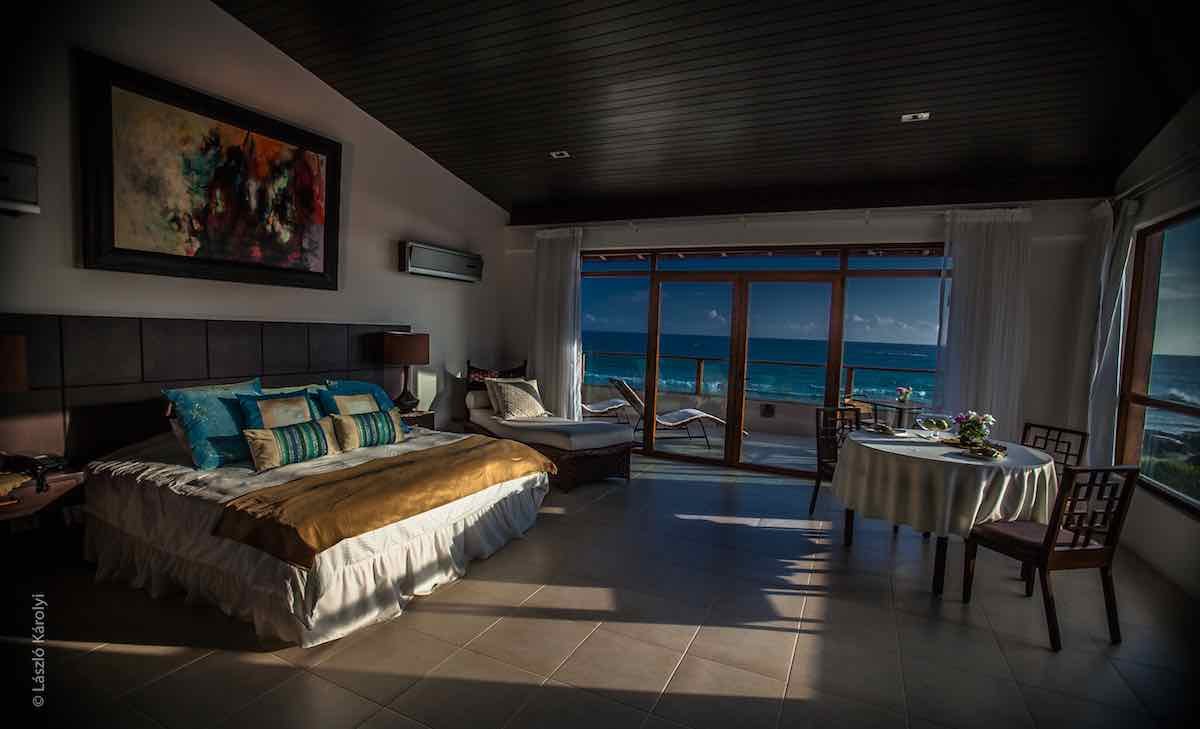 ---
Junior Suite
The Junior Suite is 500 square feet and features a King-size bed and ocean front balcony.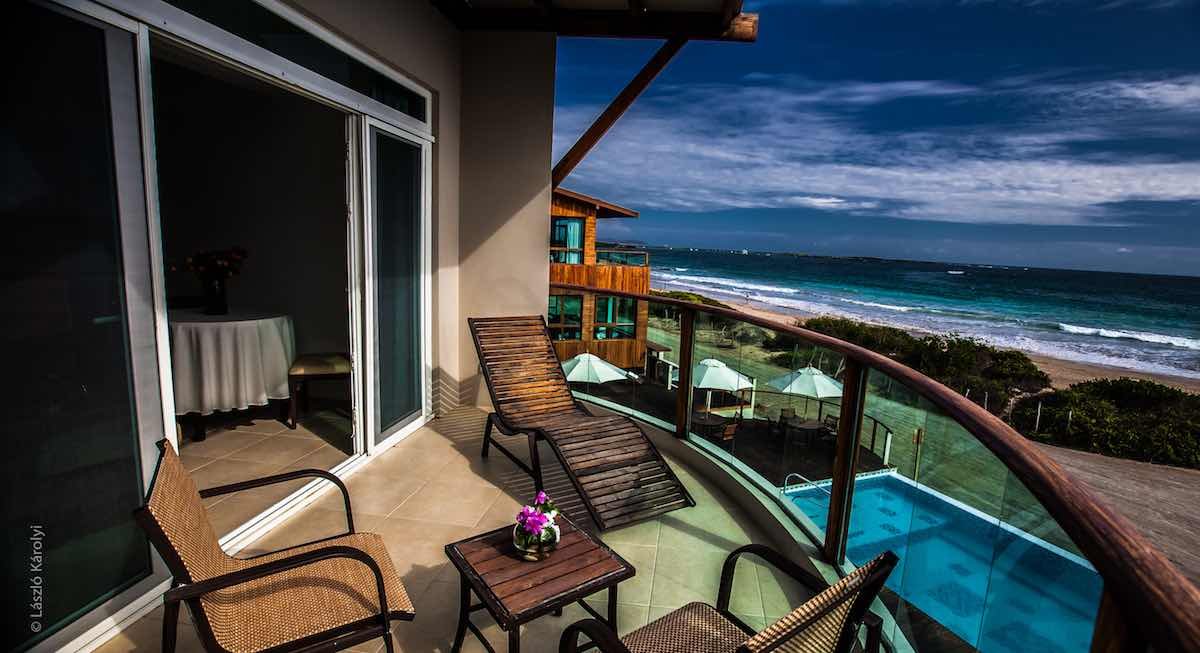 ---
Volcano View
The Volcano View suite is 350 square feet and features a twin or King-size bed and view of Sierra Negra Volcano.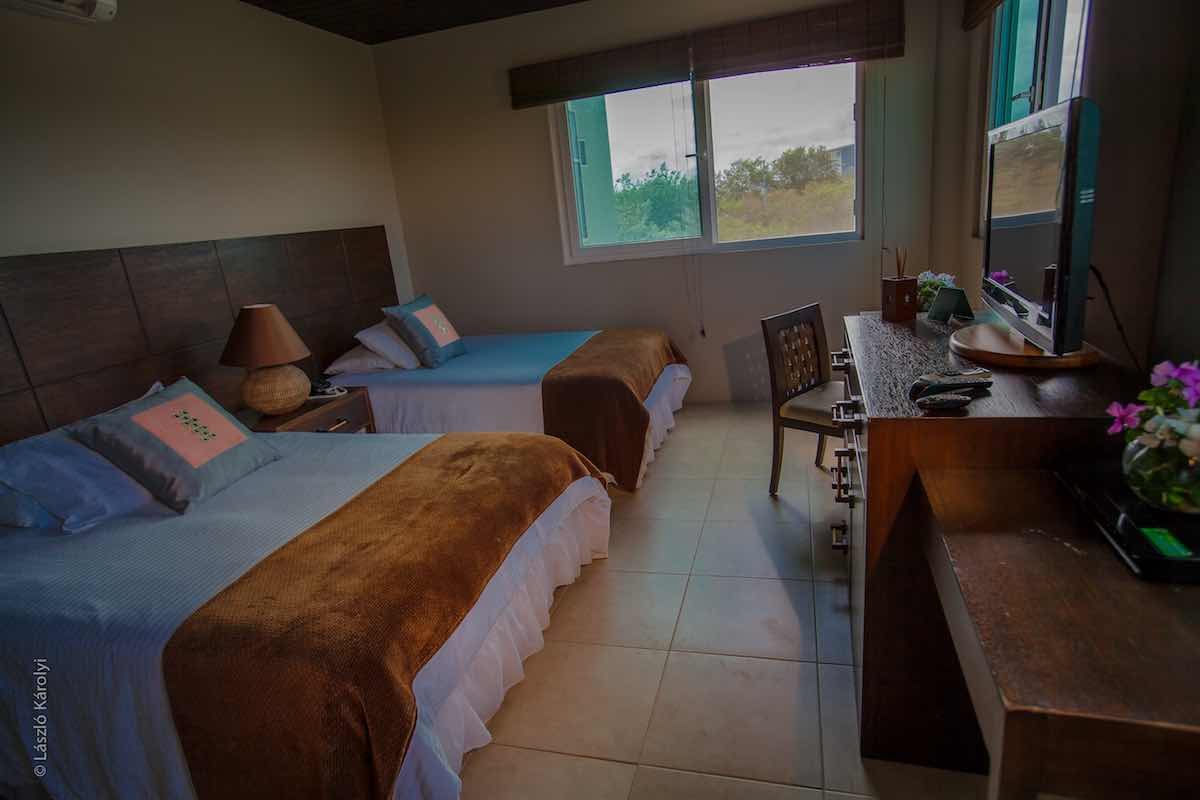 ---
Ocean View
The Volcano View suite is 450 square feet and features a full or King-size bed and ocean view balcony.
Amenities
Among the hotel amenities are an ambient temperature swimming pool, sundeck, outdoor lounge, restaurant, DVD library, game room, and Wi-Fi.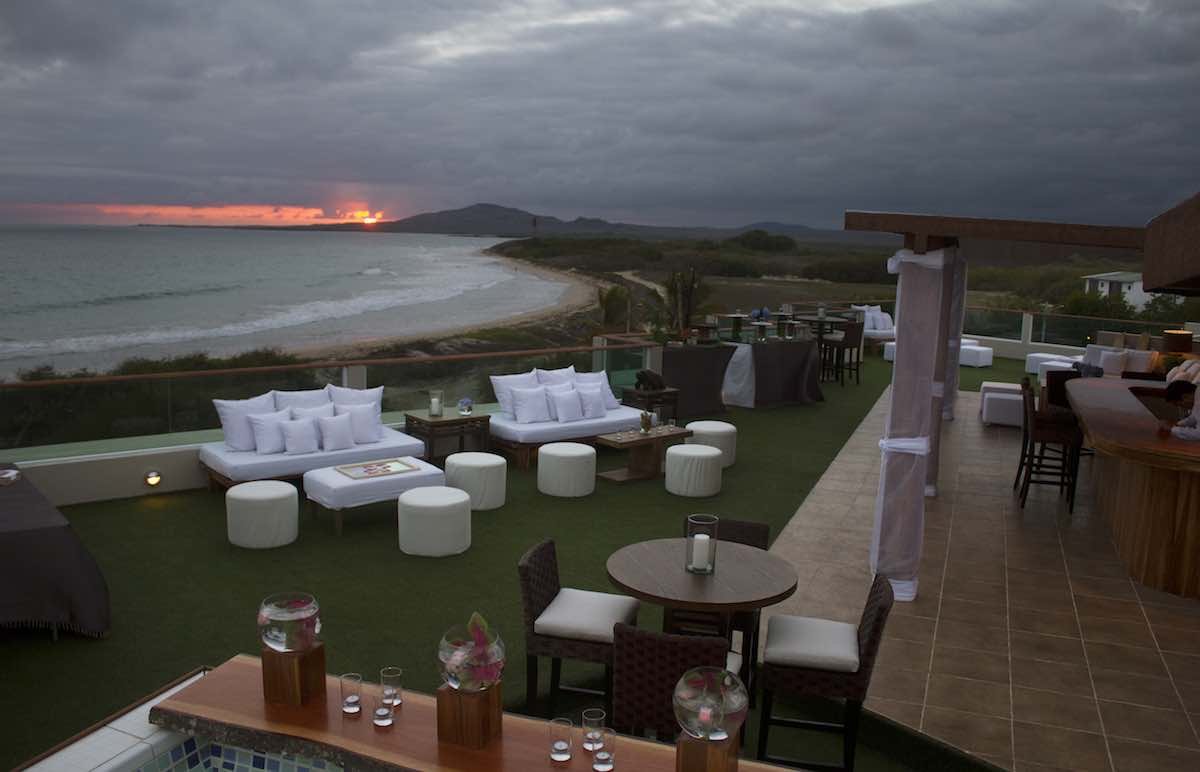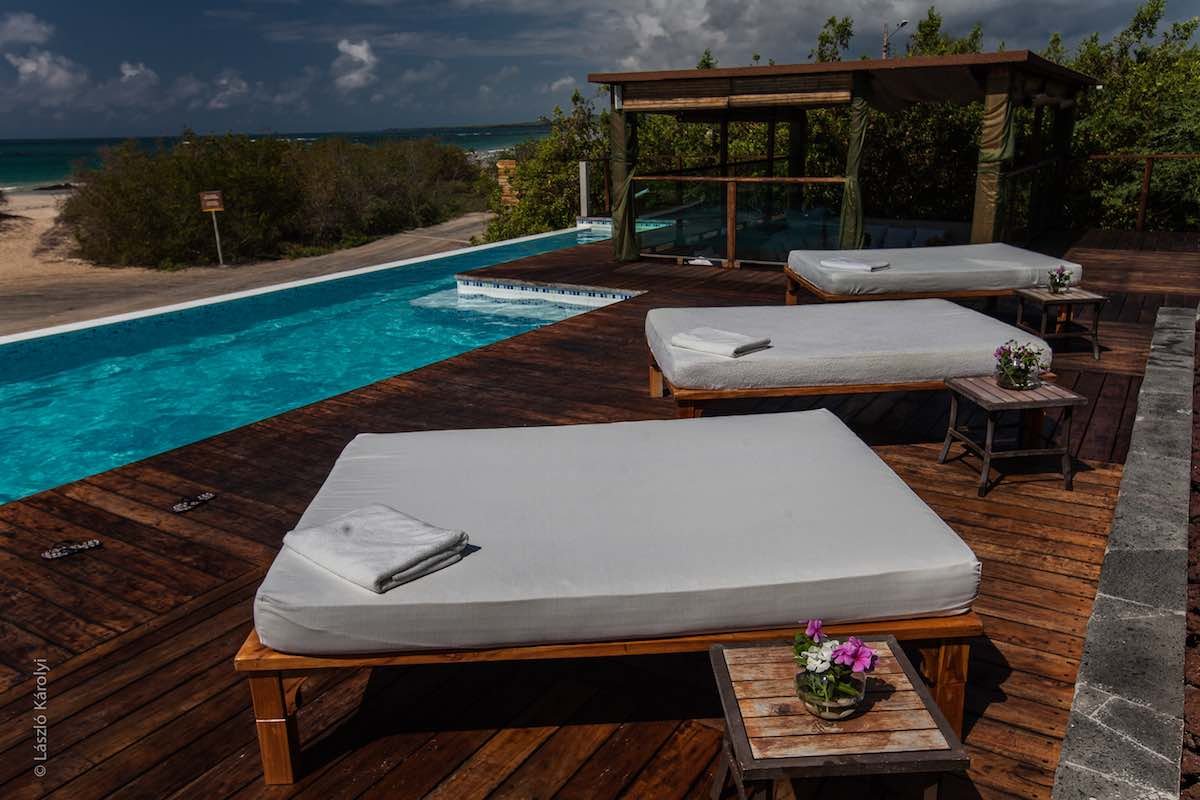 The Galapagos 
The Galapagos Islands, also known as the Enchanted Isles, offer some of the world's best wildlife viewing. UNESCO declared the islands a World Heritage Site in 1975, and a Biosphere Reserve in 1985.
The archipelago and surrounding waters are also a national park, marine reserve and whale sanctuary. Under the supervision of licensed naturalist guides, visitors can swim with sea lions, witness avian mating rituals, and learn about the unique adaptations of resident species.
Penguins, blue-footed boobies, land and marine iguanas, tortoises, flamingos, and whale sharks can be observed here in close proximity.
The islands are located in the equatorial Eastern Pacific, 604 miles west of the Ecuadorian coast. The archipelago consists of 13 main islands, six junior islands and over 100 islets and large rocks spread out over 45,000 square miles of ocean.
LANDED has created a number of resources for client visiting the Galapagos, including species guides, island profiles, and packing lists. Whether you're considering a cruise or a land-based option, we've got you.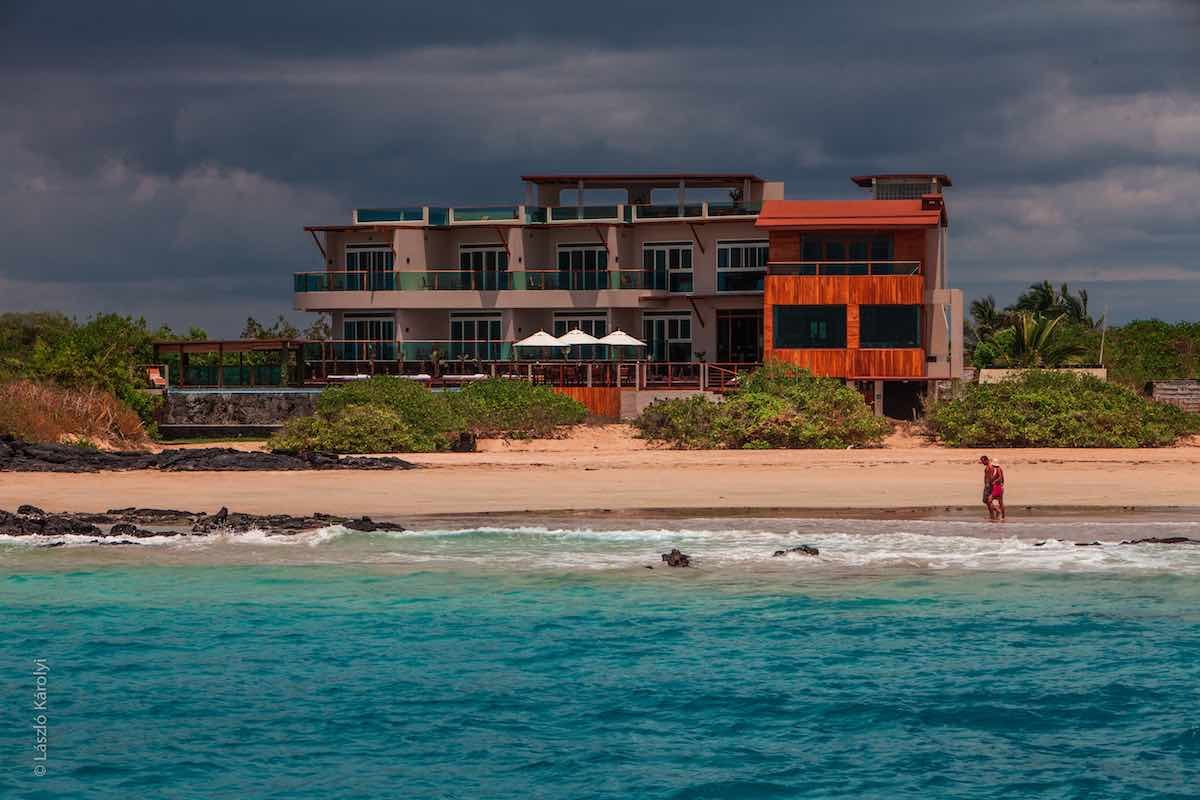 ARE YOU CONSIDERING A STAY AT IGUANA CROSSING? LANDED PROVIDES PERSONALIZED, CUSTOM TRAVEL WITHIN CENTRAL AMERICA, SOUTH AMERICA, AND THE ANTARCTIC. WE'LL CREATE A UNIQUE ITINERARY PLAN TAILORED TO YOUR INTERESTS AND DREAMS. EXPERIENCE THE TRIP OF A LIFETIME. SPEAK WITH ONE OF OUR EXPERT TRAVEL PLANNERS TODAY AT 801.582.2100.