Atix Hotel is located in the Zona Sur district of La Paz, Bolivia, close to many of the city's top restaurants. Atix is a member of the Design Hotels consortium–a collection of independently owned boutique hotels known for innovative architecture and interior design.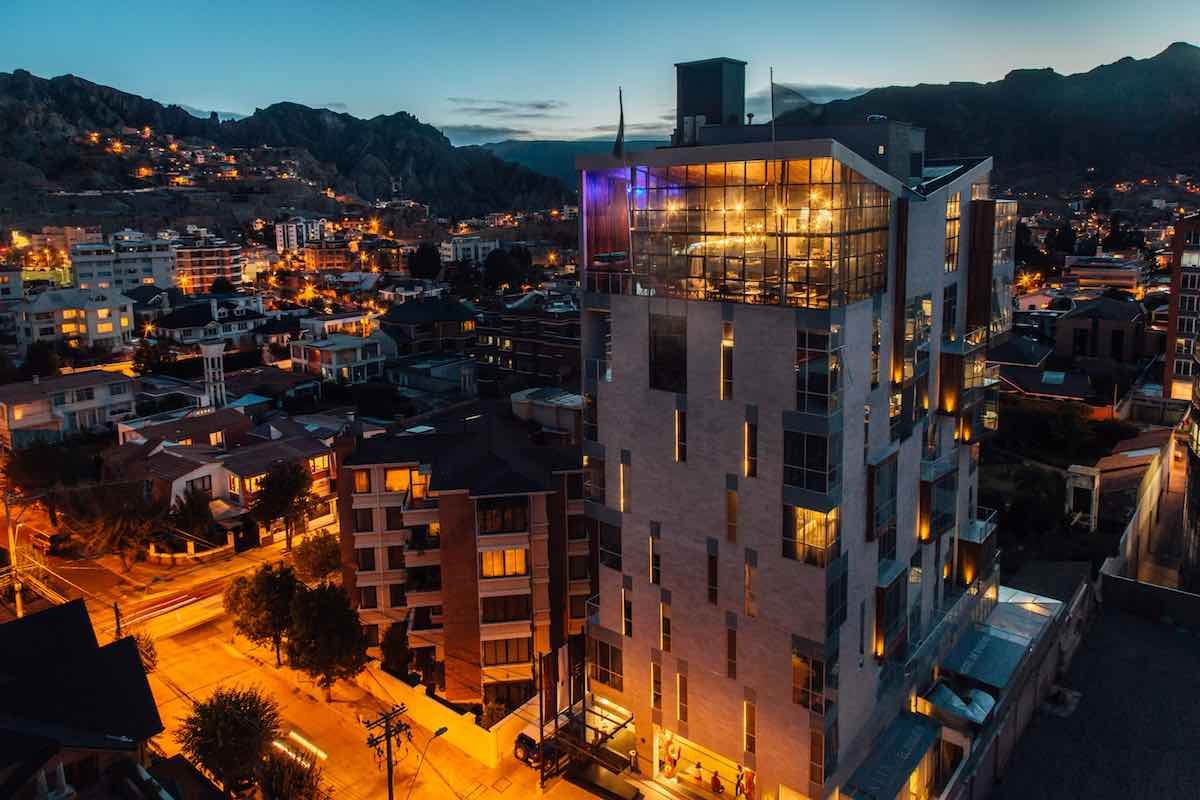 Atix is designed to showcase the best of Bolivia's native materials and creativity. The name atix is taken from the Quechua word for achievement.
The facade is a mosaic of native wood panels and the same type of "Comanche" stone that paved the streets of La Paz in the early 20th century. Floor-to-ceiling windows frame the valley and nearby hills.
Installations by star Bolivian artist Gaston Ugalde–vibrant paintings and life-size cactus and llama sculptures–enliven the restaurant, lobby, and rooftop lounge.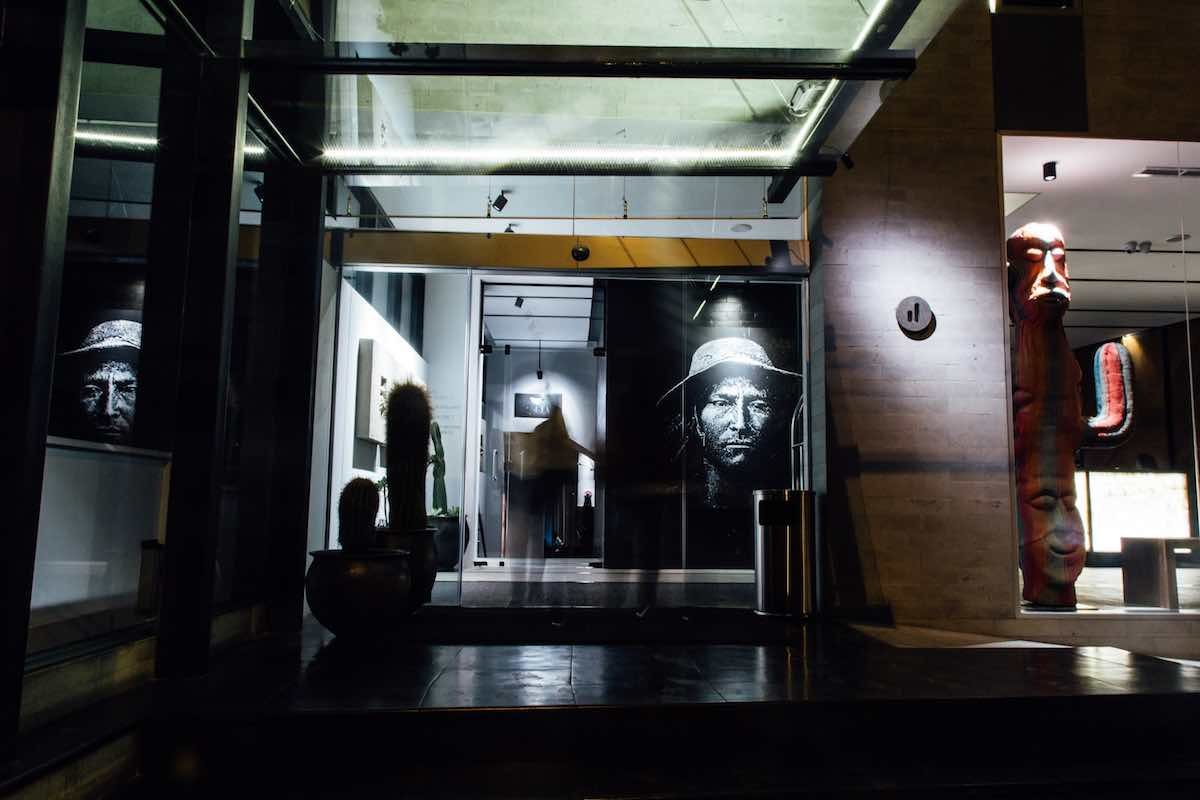 Accommodations
Among the in-room amenities are minibar, Wi-Fi, alpaca blankets made by local artisans, security box, bathrobes, slippers, and nightly turndown service.
---
Standard Room 
The 15 queen-bedded standard rooms measure between 269 to 301 square feet.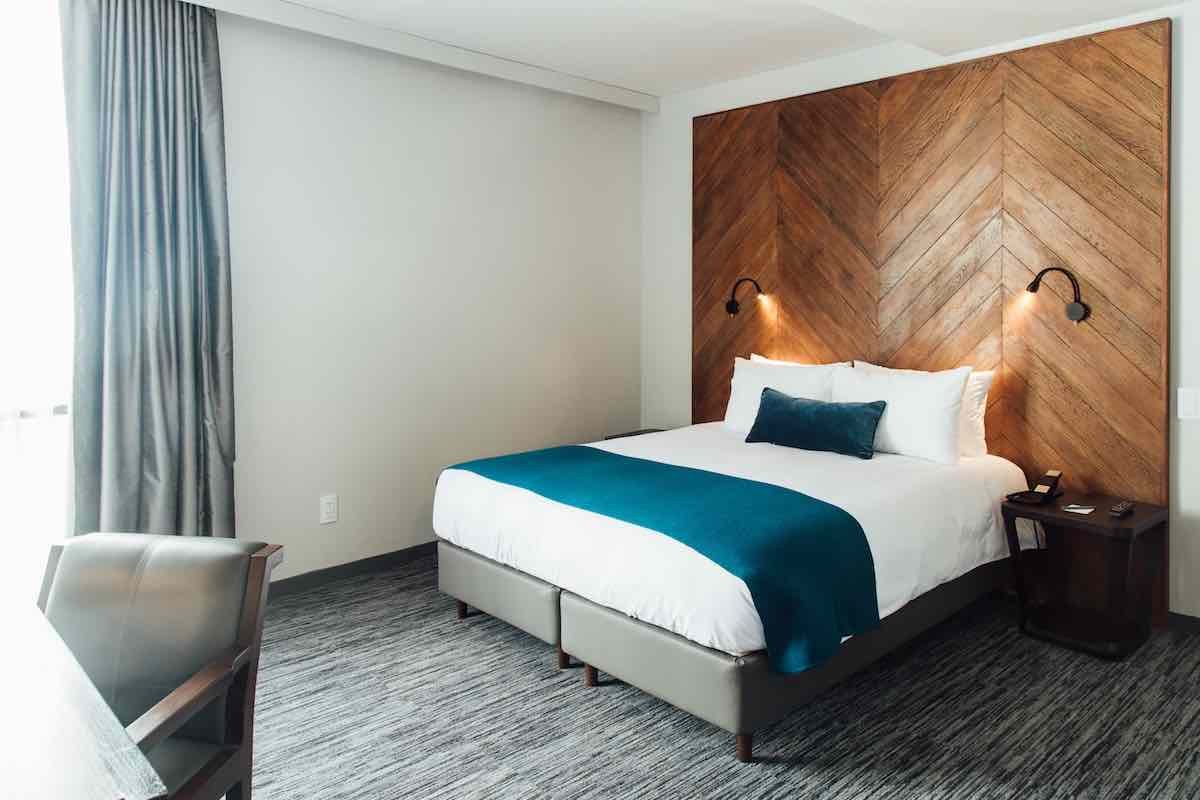 ---
Superior Room 
The 15 king-bedded Superior rooms are between 269 to 322 square feet.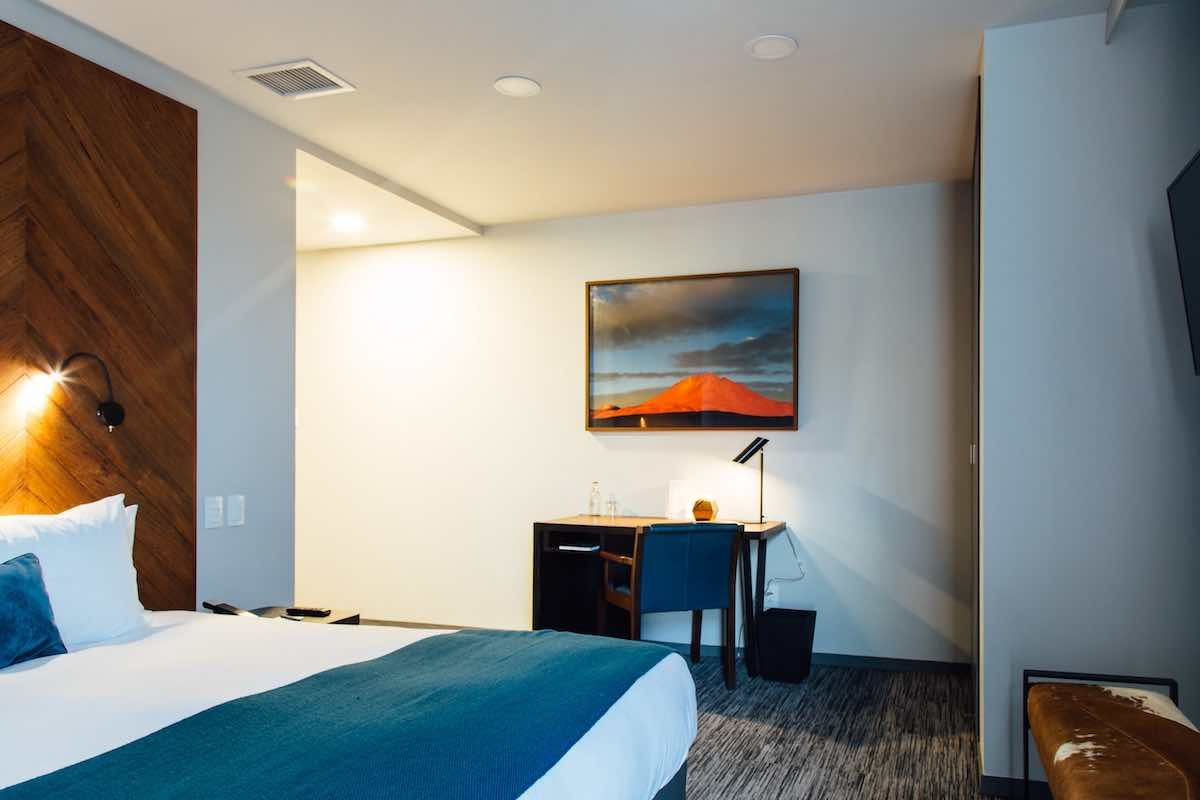 ---
Superior Double Room 
The 6 Superior Double rooms measure between 319 to 322 square feet. They are furnished with two full beds.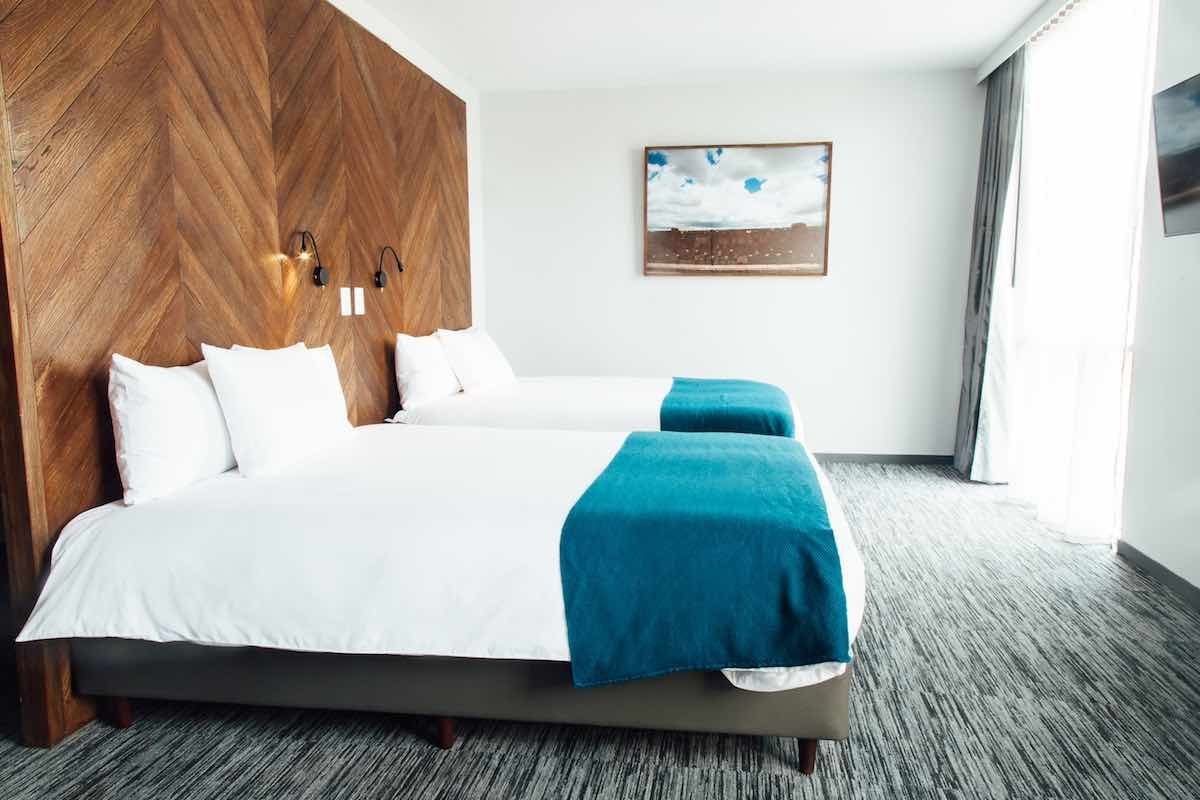 ---
Deluxe Room 
The 16 king-bedded Deluxe rooms are between 300 and 365 square feet.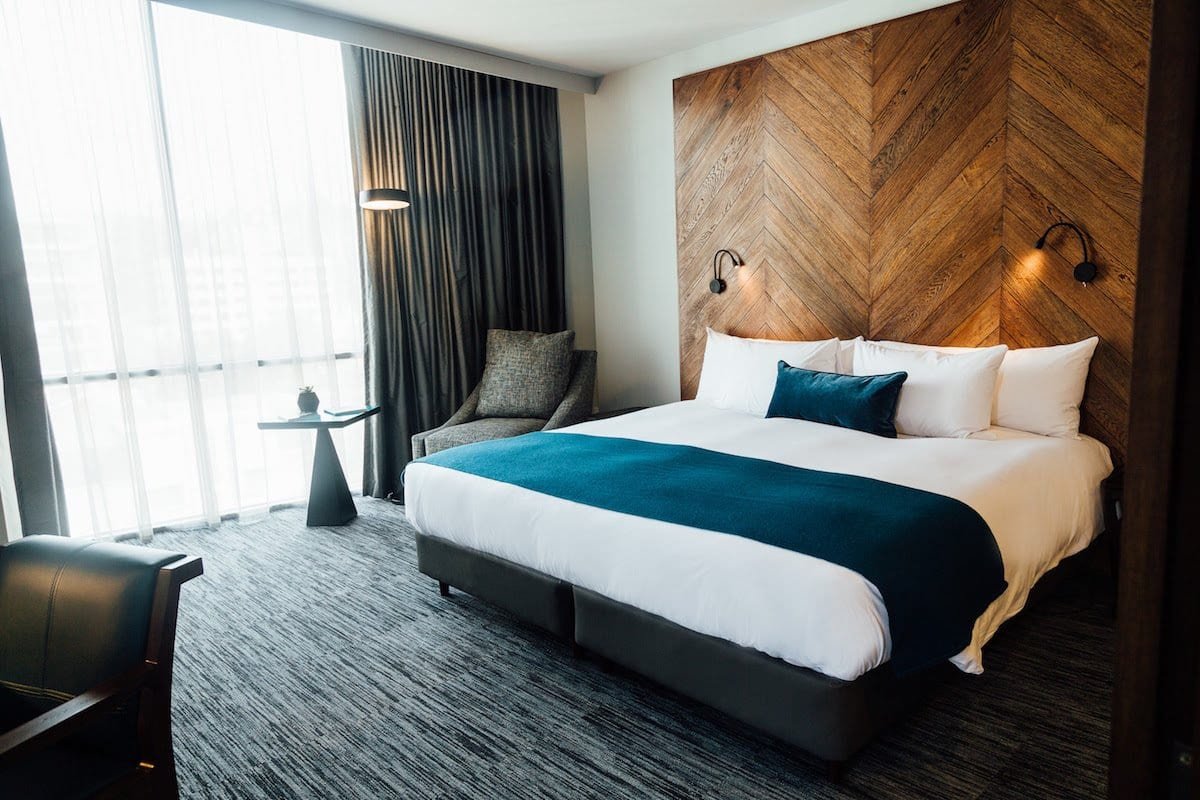 ---
Atix Suite 
The Atix Suite features high ceilings, a private balcony, sitting room, original artwork, and stunning views. The suite is furnished with a king bed, lounge, and jetted tub. The suite measures 602 square feet.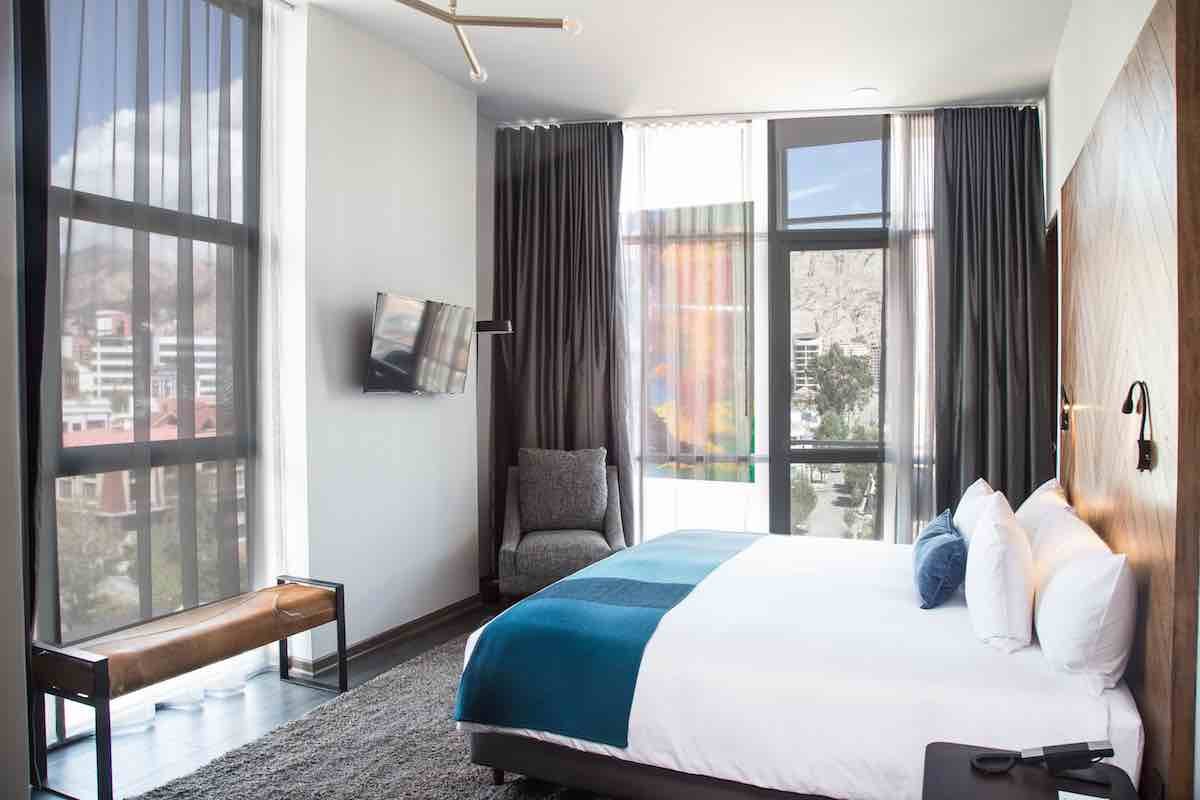 Amenities 
Among the hotel's other amenities are its Ona Restaurant, rooftop bar, and an indoor pool with views of the city and nearby hills.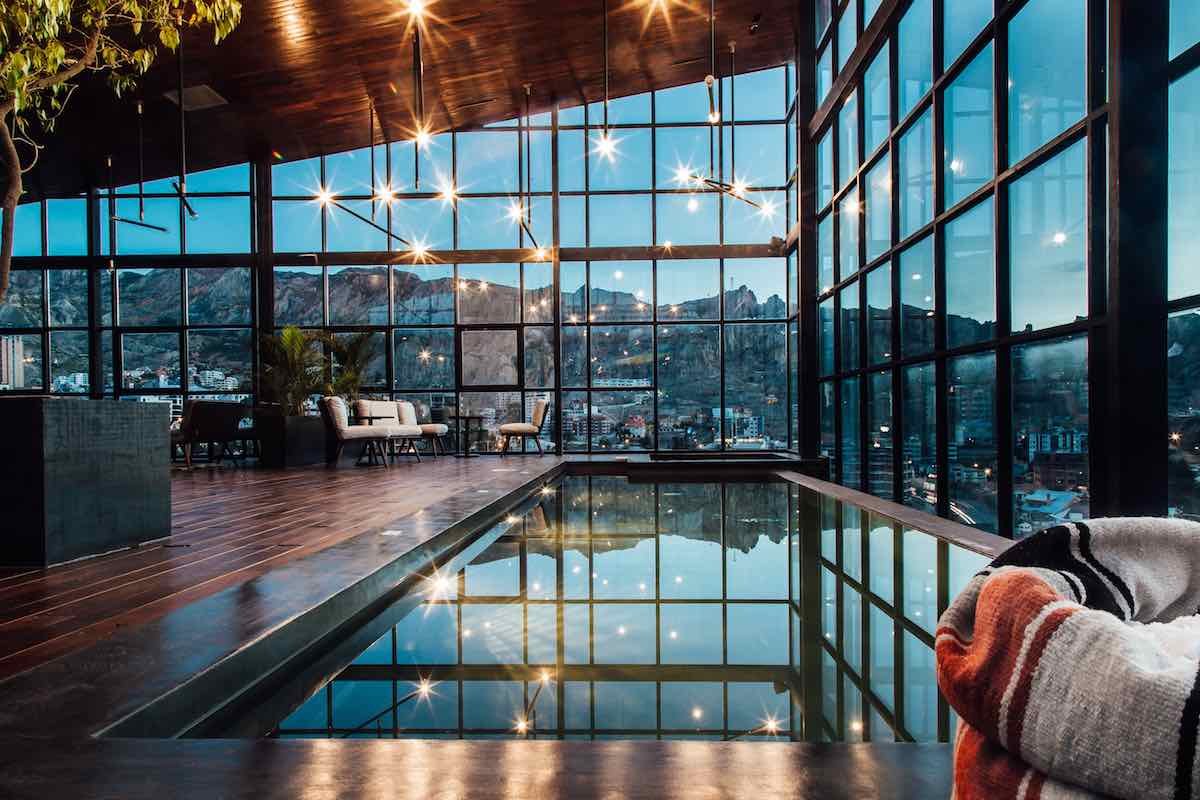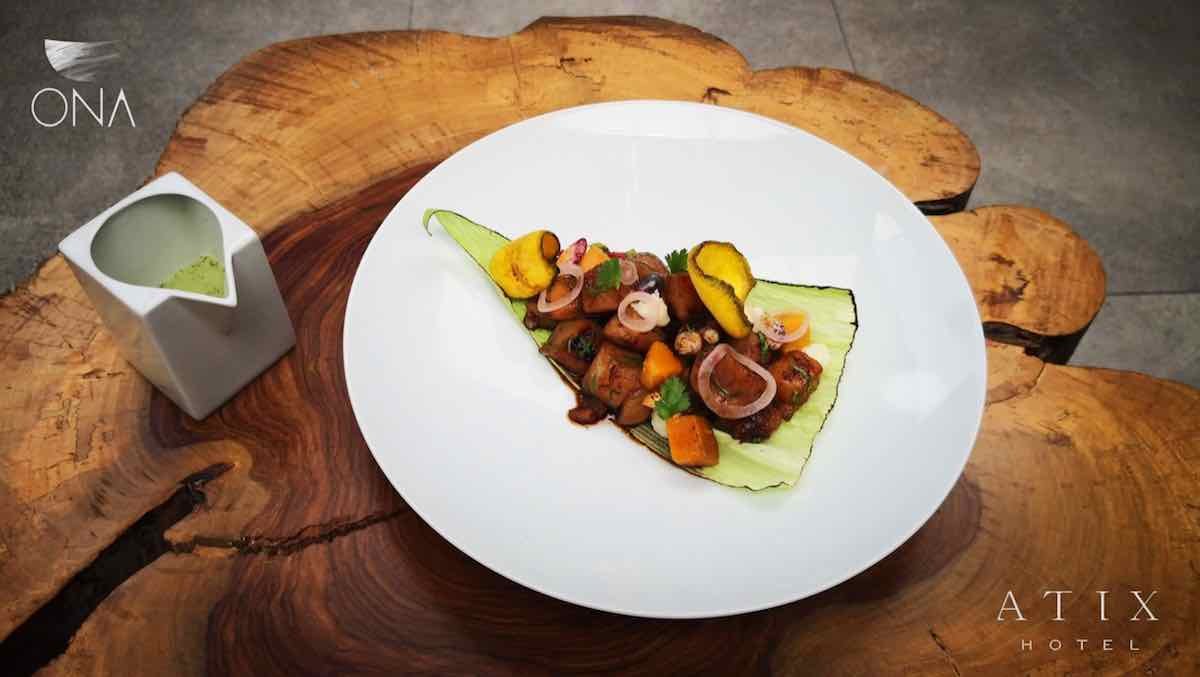 Exploring La Paz 
Atix Hotel is located in Calacoto neighborhood of Zona Sur, a vibrant community known for its restaurants, cafes, and design-focused shops. The historic center of the city–think Plaza Murillo and the Witches' Market–is approximately 30 minutes from this neighborhood in off-peak traffic.
La Paz is the primary entry point for visitors to Bolivia. Most of our clients spend one or two nights in La Paz before exploring Lake Titicaca, Tiwanaku, and the Uyuni Salt Flats.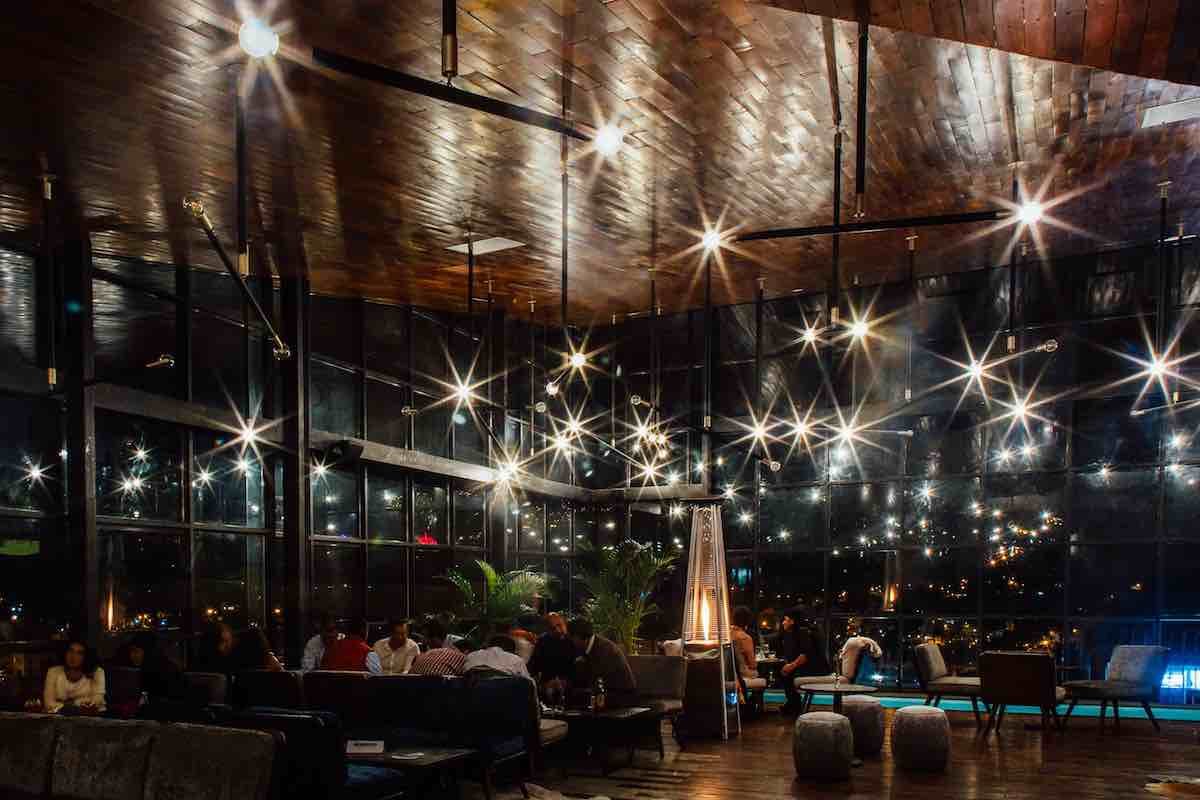 ARE YOU CONSIDERING A STAY AT ATIX HOTEL? LANDED PROVIDES PERSONALIZED, CUSTOM TRAVEL WITHIN CENTRAL AMERICA, SOUTH AMERICA, AND THE ANTARCTIC. WE'LL CREATE A UNIQUE ITINERARY PLAN TAILORED TO YOUR INTERESTS AND DREAMS. EXPERIENCE THE TRIP OF A LIFETIME. SPEAK WITH ONE OF OUR EXPERT TRAVEL PLANNERS TODAY AT 801.582.2100.