Cartago
Founded in 1563, Cartago was Costa Rica's capital for more than 200 years. Newly independent Ticos shifted control to nearby San Jose in 1823.
Like so many Central American capitals—Antigua, Leon, Belize City, Panama— Cartago has suffered its share of disasters. The entire city was nearly destroyed by the 1723 eruption of Volcan Irazu.
Earthquakes rocked the city in 1822, 1841, and 1910.
Our Lady of The Angels
Having already been rebuilt five times after earthquake damage, the city's main church was abandoned shortly after the 1910 quake. Its remaining walls now form the centerpiece of Cartago's main park.
Three blocks east, a Byzantine-style Basilica known as "Our Lady of the Angels", houses a revered image of the Virgin Mary.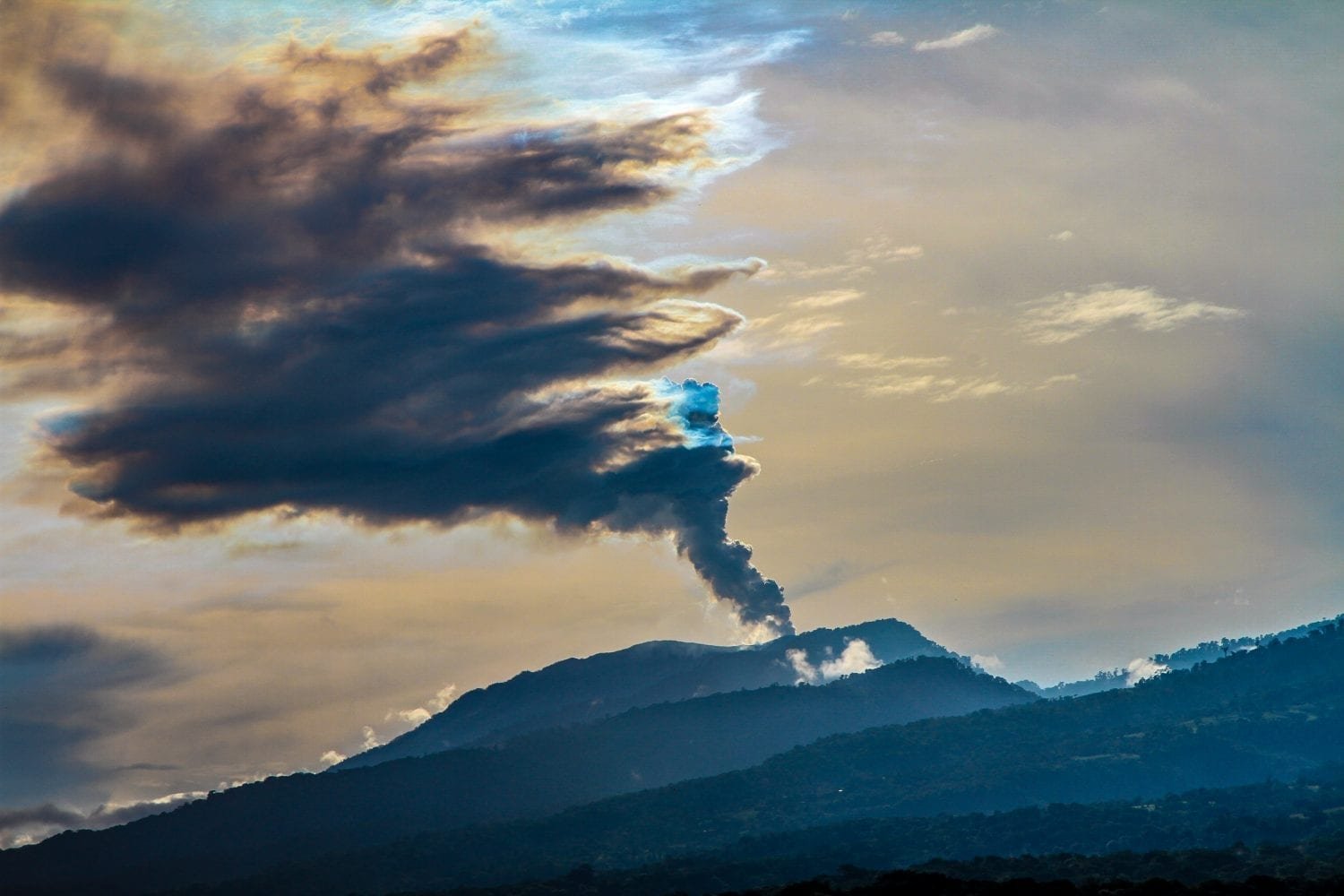 Turrialba: Hiking, Whitewater Rafting and Birdwatching
Eighteen miles east of Cartago, the town of Turrialba rests in a volcanic mountain valley.
A popular destination for birdwatchers, Turrialba's woodlands and lakes attract more than 150 avian species, including quetzals and hummingbirds.
Whitewater enthusiasts are drawn to the nearby Reventazon, Pejibaye, and Pacuare rivers for full and multi-day rafting trips.
Visitors can also hike the 10,958-foot Turrialba Volcano, one of the most active in Costa Rica.
Guayabo National Monument
Twelve miles north of town, on the slopes of the volcano, Guayabo National Monument was created in 1973 to protect a 540-acre archeological site—the most important Pre-Columbian settlement in Costa Rica.
This site was occupied from approximately 1500 BC to nearly 1400 AD, once serving as home to a peak population of 10,000.
Guayabo's forested hills have been partially cleared to reveal a monumental causeway, walled aqueducts, circular mounds and monoliths representing a jaguar and a lizard.
The surrounding woods draw toucans, motmots, butterflies, and coatis.
Thinking of visiting Costa Rica? When you travel with LANDED, our team of travel experts and network of local contacts are at your service. We'll handle the details, freeing you to savor the moments. Call us today at 801.582.2100. Dream big. We've got you.
"The use of traveling is to regulate imagination by reality, and instead of thinking how things may be, to see them as they are."
SAN JOSE & THE CENTRAL VALLEY